TRACK REVIEW:
FLETCHER
Avalanche
9.3/10
Avalanche is available at:
https://soundcloud.com/findingfletcher/avalanche-single
RELEASED:
21st June, 2016
GENRES:
Pop
ORIGIN:
New Jersey, U.S.A.
PRODUCER:
Jamie Kenney
____________________________________
THE last couple of days have been a sad one for…
proud, loyal British: those who have been removed from the European Union against their will. Extricated from a relationship that showed promise and future: there is a lot of fear among the (mainly young) people of the U.K. London, Scotland and Northern Ireland voted to remain in the E.U.- the sane, intelligent sectors- whilst everyone else felt differently. Not to politicise the review- the anger still runs deep- but the larger point is this: diversity, togetherness and brotherhood is the best way for the world to move forward. Not just that: economies, cultures, and countries are much richer when they are all-encompassing, open and together. My wider point is this: there is fear among the musicians of the U.K. Now that things have changed; we are left with a daunting realisation: the music industry itself will decline; musicians will struggle to play in Europe; have less money and opportunity- a frightening time for so many different sectors. Not to beleaguer the point like a ragged feather boa: how will music continue and evolve in the next few years? Whilst there is anxiety and uncertainty in U.K. music- and Europe for that matter- in the U.S., different concerns arise. Not facing the same conundrums and consternations as us: they have the impending (hopefully not realised) threat of King Trump: an ape-like, uncensored animal that seems intent on turning America into something quite horrifying. Throw in the recent tragedies in the U.S. – Orlando shooting and ongoing violence- and you have a nation that is facing some hard times. Against all the tumultuousness and strain; there is one thing certain to bind us all: music. Never capable of wiping all problems away: it, at least, provides a common view and sense of relief- something we can all hang to and feel comfort in. Even the most stoic and resilient require the magic and uplift only music can provide. My featured artist- I shall come to her soon- is someone hell-bent on eradicating frowns and unhappiness: the personification of sunshine and positivity; producing music that has a lot of depth and flair into the bargain. Hailing from Asbury Park (New Jersey) it gets me thinking about the state's musical past; the artists coming through right now. When we think of American music, our minds instantly go to one of two places: New York or Los Angeles. It is understandable as (between them) they house most of America's most promising new music.
Huge epicenters and vast cities: it is impossible to ignore the staggering array of musicians emanating. Whatever your tastes and proclivities: you are well catered for, no doubt. Neighbouring New York- and imbued with that rivalry and will-they-ever-get-along tension- New Jersey is a state not to be overlooked. Historically, legends like Bruce Springsteen and Bon Jovi call New Jersey home. Cast that net wider and you find so many established and world-famous artists. My Chemical Romance, The Sugarhill Gang, and Lauryn Hill; P.M. Dawn and The Misfits. So much variation and quality can be located in New Jersey. It is not just 'mainstream' genres- Rap, Rock etc. – that are synonymous with the state. Boasting a strong Jazz and Folk background- Newark was a prominent Jazz hub in the early-20th century; Hoboken and Princeton played host to an active Folk scene- in no small part due to the spread of nationalities and neighbourhoods. New Jersey has a great mix of nationalities, languages and people: this has fed into their historic music scene. Over the last year or so; a great number of New Jersey natives have been making their impressions on U.S. music. Modern Chemistry– from New Brunswick- promotes big, bold Rock songs- one of the best live bands in the town. Bayonne's The Scandals' blend of sharp, hard-hitting Punk is enough to shake the birds from the trees. If punchy, upbeat Pop-Rock is your bag: Middlesex County's The New Royalty have been compared to Paramore but are much more distinct and stand-out. Alus is a sultry, sensual singer whose club-ready Pop has translated wider than Montville. New Brunswick has few odder and more delightful artists than Screaming Females: a well-traveled cousin-based act that has played over 700 shows in the last few years, It is Nicole Atkins-formally based in Neptune- who is helping put Asbury Park on the map.
The black-and-white film heroine vibe sits with contemporary siren: a singer that is going to be a big name of the coming years. Formally the sixth-best beach in New Jersey- back in 2008- Jersey Shore's Asbury Park has seen the population decline lately. Key nightlife venues like The Stone Pony– and a thriving, growing gay scene- put the colour and energy into Asbury Park; there are an array of restaurants, coffee houses and hang-outs for the locals. Perhaps the brightest star out of Asbury Park is FLETCHER: a fantastic singer and artist who is gaining a huge amount of fans- no small wonder. Before I carry on, let me introduce FLETCHER to you:
"Summer 2015, FLETCHER put her "War Paint" on for the world. The pop newcomer premiered her debut single via NYLON, with a video shortly behind on Billboard. After conquering Hype Machine, her blog-declared pop summer anthem made its way onto Spotify's Viral 50 Chart. With support from top-followed playlists such as New Music Friday and Today's Top Hits, "War Paint" became the #1 most socially shared track on Spotify in the U.S. for two consecutive weeks, as well as #2 across the world. Now nearly 35 million streams later (including the popular remix and new single "Live Young Die Free"), the 21-year-old talent is set for stardom.
FLETCHER is a hybrid creation, unconfined to the concrete jungle she now calls home. According to Billboard, she's hoping to "inspires others to ignite their individuality and to fearlessly fight for whatever is they want out of this crazy life." The pop newcomer was listed as an Artist To Watch for 2016 from many prestigious publications such as Teen Vogue, Wonderland Magazine & Idolator. Furthermore, she was selected as a Spotify Spotlight act for 2016 (following in the footsteps of prior years' artists such as Lorde, Tove Lo, Hozier & Kygo.)"
That bold-type name says it all: she is a vibrant, vivacious young woman who grabs you with her music. It is hard to see FLETCHER and not be bowled over. A gorgeous and eye-catching young woman- her sense of fashion and intoxicating smile- there's an allure and definite star quality. Her colourful motifs- the artwork to her new single for example- ensure she stands in the mind. Many have been raving about Avalanche: a song that celebrates youthful abandon and a sense of freedom. So many songs get caught up in their own feet; too po-faced and serious to connect with the musical electorate- heart-aching and somber, largely. I love a good love song- they are a staple that we need to keep alive- but it nice to hear something different and exciting. In a stressful and uncertain period: music that gives energy and upbeat is not to be scoffed at. FLECTHER is an artist that has wit, verve, and cheekiness; a charm and vivacious personality that busts from the page- straight into the mind of the idlest listener. With the weather starting to heat up- not sure what it's doing in New Jersey- it is the perfect time to let Avalanche work its magic. That magic comes thick and fast: a song that makes you forget your troubles without coming across too shallow and immature. FLETCHER is a young woman whose head is screwed on: a bright and wise musician who knows where she wants to go.
Avalanche is fresh off the press and gaining a lot of love from critics. Few have been able to ignore the joy, addictiveness, and quality. With co-writer/producer Jamie Kenney: it is a summer-ready anthem that is thrilling ears. Looking back, you can see how far FLECTHER has come. Warpaint boasted bellicose drums and a tribal spring. This time last year- when FLETCHER was announcing her arrival- Warpaint stands out as a confident and incredible track. Switching her vocal between pure Pop and Hip-Hop- going from straight to swaggering; teasing to edgy- it is an authoritative and compelling performance. Liking the way he feels- whether a sweetheart or friend- the shots and firing and the arrows drawn. You picture images and battles unfolding: a certain sexuality and lust under the surface. Essentially, it is FLETCHER being confident and self-embracing: shouting out her war cry and being proud and determined. The polished production gives the song drama, panache, and attack- the components needed to bring all the components to life- but never makes it sound too glossy and cheap.
Live Young Die Free continues that compositional balance and dynamic. Finger-clicked electronics and fresh, hot beats: perhaps a more restrained at first; the song soon ramps up and kicks out. FLETCHER's vocal rides, tumbles and shouts; it is a proud and confident performance that lays down her intentions- someone that wants to keep going until she makes history. Another song that promotes self-pride and determination: again there is a balance of romance and self-proclamation; cries to the wider world- take pride in yourself and reach for your goals. If its ethos and sound is rooted in mainstream Pop: there is enough grit and personality to take thoughts away from peers: a track that showcases a unique musician with a very distinct voice. The blend of familiar and original will not only appeal to mainstream Pop's core- young girls and teenagers- but those who look for something more edgy, mature and intelligent. Rachel Platten- and her track Fight Song– has a similar sound and declaration: FLETCHER surpasses Platten in my mind; a stronger vocalist with a stronger set of lyrics. It is the composition that reveals most surprise. Sounding quite direct and one-dimensional upon first listen: it releases new energy, layers and messages every time you hear it. Over the course of two songs, there is a positive blend of consistency and development. A distinct FLETCHER sound is chiseled; a personality and core that carries across both numbers. Both contain messages of positivity, self-drive and embracing your own skin- with a little sweat and sensuality underneath. The biggest leap- from Warpaint to Live Young Die Free is the confidence leap and variation. The tracks are varied and distinct enough without compromising FLETCHER's sound and artistry.
She sound effortless over each track; that determination and strength can be found in Avalanche. Each new song sees fresh inspiration come to the fore: with it, the performances are more stunning, electric and passionate. Avalanche is the most direct and instant song from FLECTHER. It takes the reigns from her past numbers and adds to it. The youngster is at her most astonishing and original here: pushing away from her peers' sound- and fitting into a mould- and showcasing her true colours and soul. Still retaining mainstream Sugar-Pop vibes- so that her core audiences are not put off- FLETCHER is stepping into new territory and bringing new genres into her mix. This rate of growth and evolution is impressive. FLETCHER has only been releasing music for a short time: her progression and quality are to be applauded. I cannot wait for the possibility of an E.P. It will be well-received and showcase one of the U.S.'s- and the world's- most promising stars. Unlike Platten and her contemporaries- who get accused of lacking depth and lyrical craft- FLETCHER's bombast, fire-cracker songs have enough raw emotion and depth. If Platten and her ilk are seen as personality-free and lacking identity- unfair but something that has been said a few times- you can never say the same of FLETCHER. She is not moulded by record labels and trying to be anyone else: her music comes from the heart and delivered like nobody else. Able to please the loyal Pop fan- who flocks to see the likes of Adele, Taylor Swift and Katy Perry- Avalanche will resound with those who have affection for other genres. It is an adaptable and impossible-not-to-love song that will bounce around the head all day long.
Tumbling beats and whistled notes- a cross between falling rocks and a serene casualness- those juxtapositions work well in the introduction. You get the hard heartbeat and energised kicks; the lackadaisical and quirky affectations: mixed together to create something intriguing and instant. Timidities, fears, and reluctance are found in the opening lines. Someone- whether a song about herself or a subject- who always finds exit signs in crowded rooms- you get a sense of someone trying to run; fears and anxieties in their everyday life. That idea of exit signs and crowds works well taken literally- getting out of the room and away from people- but also on a deeper plain. Essentially, when things get busy and heavy: the song's inspiration is looking for a way out; perhaps when it gets serious, they are looking for easy answers. Maybe I misreading but that is the impression I got. FLETCHER keeps her voice restrained and light to begin with- enough potency and drama to enforce the words- and lets the composition drive things forward. Everybody "wants their shot" but "you're bulletproof". Whatever is unfolding; the hero/heroine is taking things in their stride- showing fortitude and bravery. Each new line changes my impression and story arc. Self-effacing the one moment; bold and warrior-like the next: a song that creates some mystery and curiousness. The fire is burning (in the heart and soul) but the cave has gone cold. Maybe this refers to love or passions- aiming for a different life or achieving dreams- and the weight of the world is getting too heavy. Never resorting to stereotypes and tropes- predictable lines and average sentiments- Avalanche gets the mind working early on.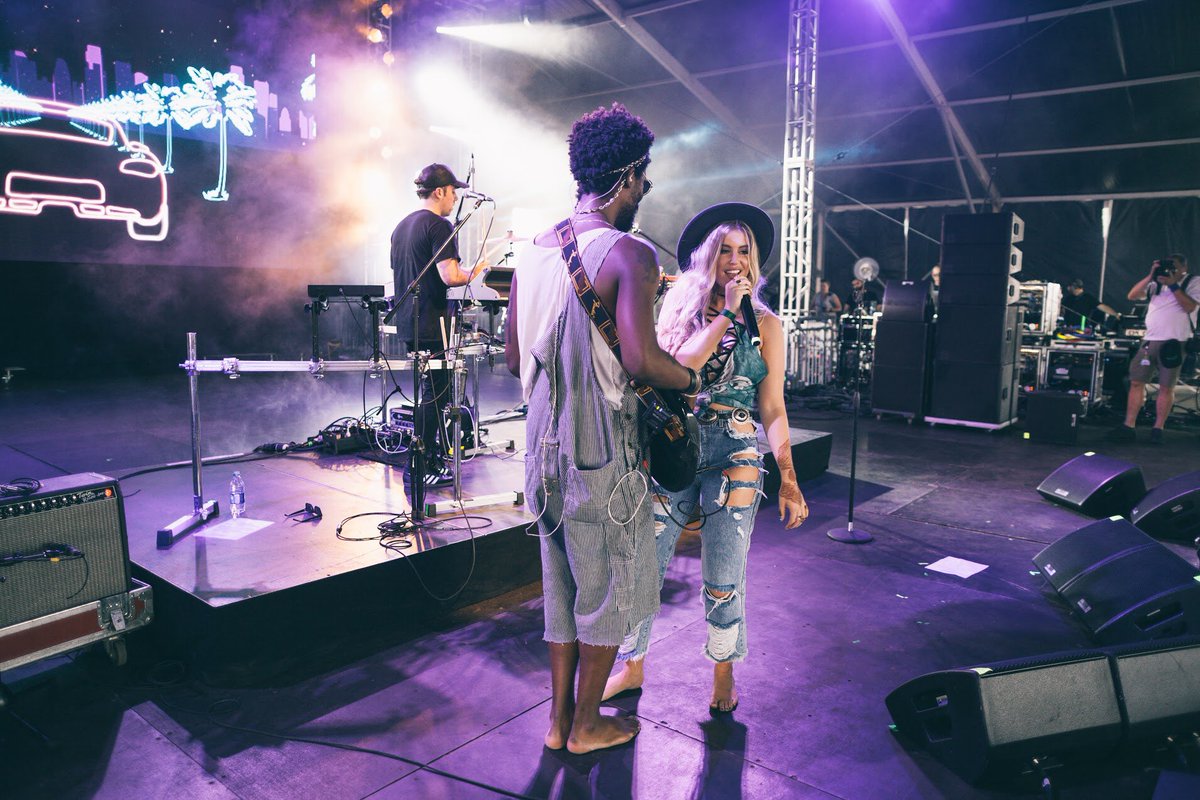 There is fear and trepidation: the friend is uncertainty and not sure if they can make it. Rather than submit to the nerves and reluctance: our heroine is urging confidence and brave steps. Always there with them- FLECTHER is on hand and a loyal heart- they will both surrender to the unknown; go into this together. Each new line gets the mind more alert and investigative. Never are the full details disclosed- what is being referred to- so it is down to the listener to piece things together; make their own minds up. Perhaps it is a general survey of self-confidence- someone who does not feel comfortable in themselves- or the desire to achieve something bigger and scary. Whatever the circumstance, you cannot deny Avalanche's building mood. The track grows in intensity and directness when the chorus comes. Imploring to a boy- the track concerns something more romantic and lustful- there is that declaration: let down your defenses and walls; surrender to the heat of the moment. Tumbling "like an avalanche" you start to picture and imagine the scenes unfold. Building from ambiguous and oblique basis: the foundations are built; only to be torn down and purged.
Such is the intensity and confidence of the vocals: you have no time for false ideals and interpretations. Stuttering, wordless vocals- FLETCHER layers her voice to create urgency and drama- bond with bouldering percussion and shimmering electronics. Wearing its intentions and soul on sleeve: you get caught up in the blitz, clamber and youthful energy of the song. The chorus and its components are instantly recognisable and memorable. Never straying too far away from mainstream Pop choruses- a deliberate move that ensures recognition and instant appeal- FLETCHER's personality and distinct colours make the song what it is. Waves and oceans are brought in- as the chorus dies down- and our heroine wishes (her man) could feel the water coming in. The metaphors and images are not only epic and atmospheric: they have double-meaning; your thoughts always look beyond something obvious and romance-based. Of course, FLETCHER has that yearning for bond, togetherness and simpatico. Maybe her boy is not on the same wavelength- couldn't resist! – or the two have different objectives. You can detect vulnerability and hurt in FLETCHER's voice- that is a stark contrast to the chorus' bold decelerations- that gives the track texture and maturity. The two have a history and great connection- not just new lovers coming together- but there is imbalance and fear that is separating them.
The guy feels unable to love- as though he could not commit himself- but our heroine is imploring bravery and brashness. Every FLETCHER song has that same ideal: coming out your skin and showing fortitude; be proud of who/what you are. Underneath the vocal- which continues to strike and press- the percussion is sparse but effective. Painting colours atop mountains- the lyrics become more vivid and eye-catching as they progress- our heroine will hold (his hand) and walk with him. Even though the aims seem clear- that need to bring the boy out of himself; submit to her- there is part of my looking at other ideas and possibilities. Perhaps more pure and friendship-based- tackling obstacles together and rebuilding cracks- it is a song not as simple and obvious as one would imagine. Whereas few Pop singers can offer those sort of promises- a song you have to come back to in order to understand its message- it is rewarding discovering someone like FLETCHER. As the two roll fast and entwine; spending one night together: perhaps there is more to it? Maybe that is me being puritanical- which is very unlike me!- but there lingers that suspicion. However you view the song- a call to a lover to free himself; two people that want to embrace life to the maximum- you will immerse yourself in the song. Not as overwhelming and sky-scraping as previous numbers- there is more subtlety and calm. Being FLETCHER; the vocals are always exhilarating and ripe: able to soar and explode; never coming across too intense and forceful. It is the beats that add additional weight and conjecture- an audible heartbeat that remains strong and pulsating.
Towards the final seconds, you get to hear the chorus revoked and repeated: if it is not in your head by then, then you are not listening hard enough. FLETCHER's songs always boast festival-ready, heartfelt choruses; big, multicoloured and bright. Avalanche is a song that demonstrates how adept and solid FLETCHER is as an artist. A singer that always puts her all into the music: a star you know is going to be a mainstream proposition of the future. Know and revered in the U.S.; how long will it be until she is in hot demand around the world? It cannot be too long, surely? Avalanche is designed for the Pop crowd yet never excludes anyone. The curious, detail-rich verses perfectly fuse with simple, for-the-masses choruses- something for everyone. It is the vocal strength and pure passion that wins you around. Even if you are not a Pop fan- and prefer your music a little gritty- you will appreciate what Avalanche says. Jamie Kenney's production (who is based out of Nashville) and co-writing ensures anthemic quality is achieved. The layered vocals and composition are never crowded and cluttered: always mixed just right; propelling the vocal and creating plenty of emotion and story. A stunning song from a wonderful young talent. It will be a very busy and prosperous future for FLETCHER.
It will be fascinating watching FLETCHER's career unfold and spark. A stunning young woman who has such a drive and confidence. You do not find too many musicians that can appeal to the heart, body, soul and mind. Having played Coachella– her first time at the festival- FLETCHER divides her time between home and New York. New Jersey has opportunity and platform for the young artist: perhaps not as many as New York. It is only natural the city's lure and lights have resonated with the young American. Right now, she is ensuring Avalanche is heard by as many as possible. The song sells itself- the energy and addictiveness; the wonderful performance- but FLECTHER is not going to leave it there. She is someone who puts her everything into music. That passion and commitment are likely to pay dividends. The Pop market is a busy and competitive one. There are a lot of bright, confident female artists: each with their own take on sunny, screw-your-troubles dance. FLETCHER's unique blend of youthful indiscretion, uplift-in-the-face-of-adversity, and pure confidence will see her stand aside from the crowd. Warpaint and Live Young Die Free have promoted messages of seizing the day and living for the moment- being comfortable who you are and embracing your strengths.
This positivity and humanitarian approach to music is something that needs encouraging and promulgating. Few musicians have the same style, personality, and sensibility as New Jersey's FLETCHER. Her fashion and style stand in the mind. A young woman with a mix of sophistication and spontaneity; youthfulness and class- a stunning human who is inspiring many others. Avalanche has a Sugar-Pop vibe: a mainstream sound that is attracting radio stations and the press. Even if you are not a fan of the genre- FLETCHER counts the likes of Adele as heroes- you should definitely check out Avalanche. It is a song a lot stronger and compelling than you'd think. There is no cheap production and processed vocals; lazy lyrics and clichés- just an assured and ambitious artist who knows what she wants. I would love to see FLECTHER come to the U.K. and bring her music here. She is sure to find audiences and venues here. London would be especially hospitable and welcoming. We have a lot of like-minded musicians that she could support; eager crowds waiting to flock- something to think about, for sure. Whether a new E.P. is due this year- momentum and speculation suggest that could happen- I am excited to see what happens. Warpaint was released a year ago and launched FLETCHER as one of Pop's most instant and individual acts. Avalanche arrives with that same rabble, rouse, and nuance.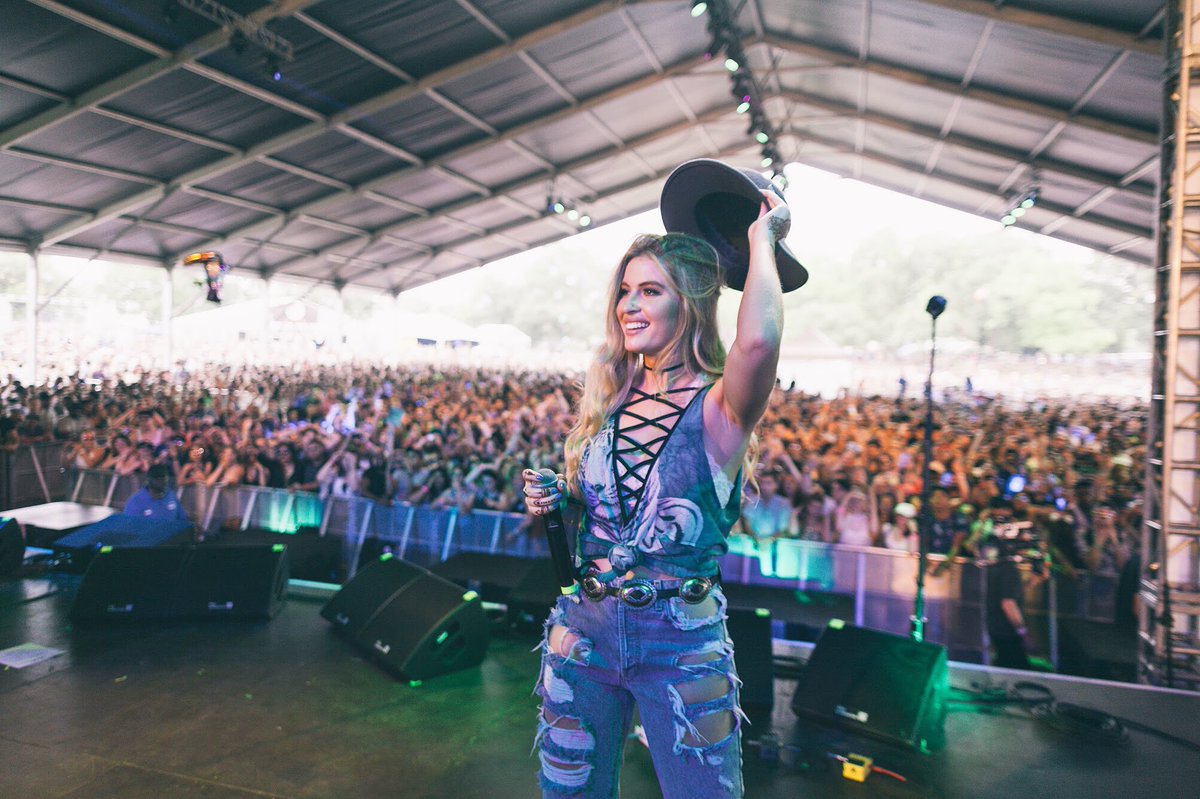 I know FLETCHER has been particularly affected by the recent deaths in the U.S. Not just the Pulse nightclub shootings: the untimely and cruel death of Christina Grimmie. Someone who not only connects with her generation and peers: a person that expresses the pain and confusion in America right now. It is an odd and troubling time: the hostility, danger, and uncertainties are all real and present. Against this backdrop, we have an artist that provides music that takes our troubles away; digs deep and elicits something primal, wonderful and joyous. Songs that address teenager themes- a sense of rebellion and living in the moment- and having pride in yourself- there are many sides and dimensions to FLETCHER. British artists like Dua Lipa- who have a similar sound and aesthetic- are starting to gain traction and respect. Perhaps there is less effusiveness and expectation in the band market; more credible Pop acts coming through- there is a change in the wind. Many have this expectation of mainstream-aiming popstars: that too-sweet and over-polished sound; the naivety and lack of quality.
That is still true of many artists out there. Those getting attention and respect are taking Pop's backbone and giving it respectability and originality. FLETCHER's music is replete with powerful, shining vocals; choruses that are proud and crowd-uniting- plenty of depth, maturity and detail too. All of us- no matter where you are in the world- are feeling a certain pain and fatigue right now. The world is becoming unsure and we need to discover something that provides a blanket- speaks to us and lets us know it will all be okay. When mere words fail- they can seem quite trite and meaningless at times- music fills that void. Whilst known best in the U.S.; it cannot be too long before FLETCHER transcends the waters and is a huge name across Europe and Australia. She could ably dominate both continents: I know for sure Britain would embrace her in her bosom. In fact, Asia would not be immune: such is the adaptability and ubiquitousness of her lyrics, music and vocals. That will give her much to think about. The road awaits her. If finances are a little restricted- and she will need to wait a while- the world is out there; keen to see her. Avalanche is another confident, impressive step from an artist who grows stronger with each song; a personality and human you easily fall in love with. Colourful, beautiful and strong; wise, unique and charming. Truly, there is nobody…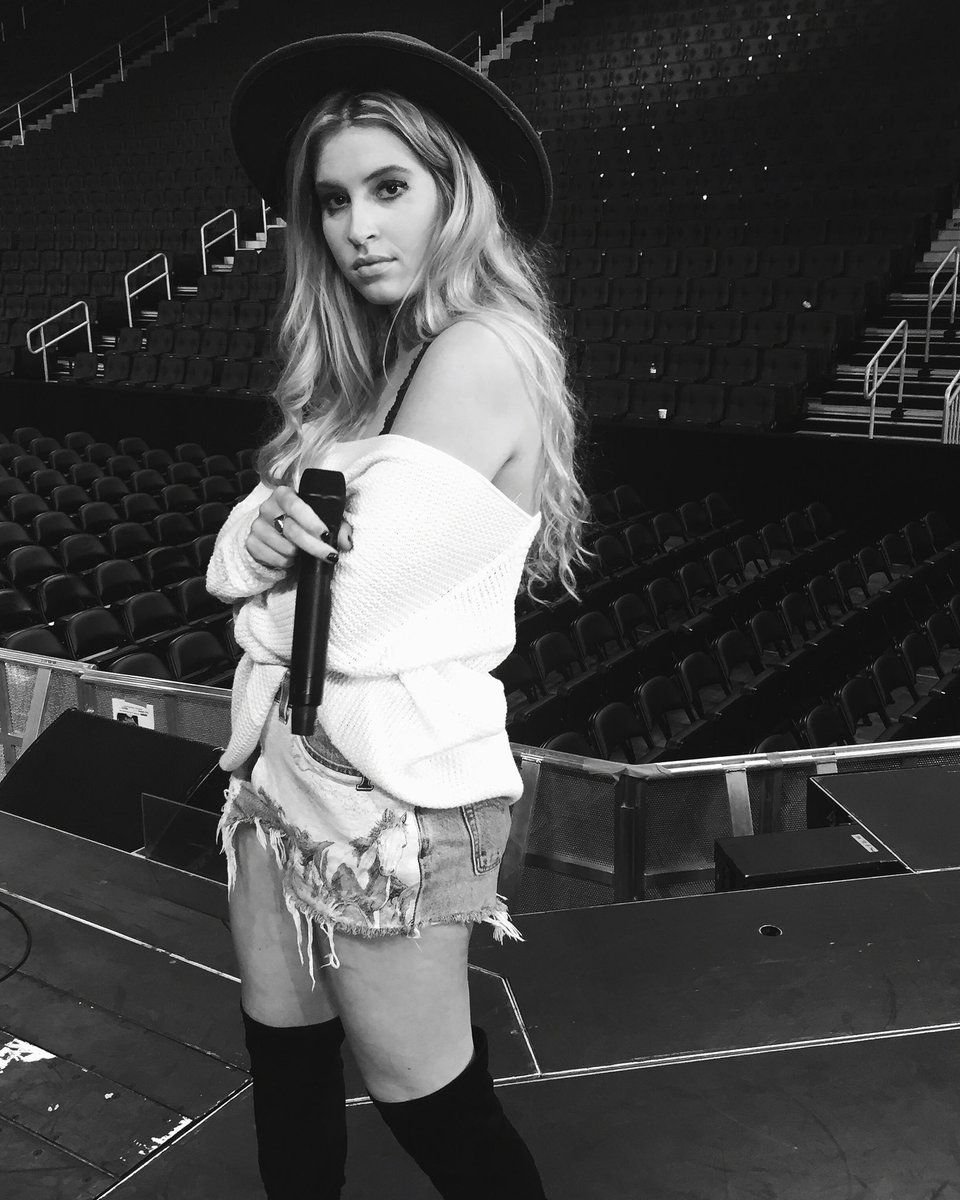 QUITE like FLETCHER.
_______________________________________________
Follow FLETCHER
Facebook:
https://www.facebook.com/findingFLETCHER?fref=nf
Twitter:
https://twitter.com/findingfletcher
Instagram:
https://www.instagram.com/findingxfletcher/
___________________________________
Music
https://soundcloud.com/findingfletcher