TRACK REVIEW:
Jonny Carroll
 
Leaving on the Light
9.4/10
Leaving on the Light is available at:
https://www.youtube.com/watch?v=AHdrSrFDiDA&feature=youtu.be
RELEASED:
6th June 2016
GENRES:
Folk; Pop
ORIGIN:
Michigan, U.S.A.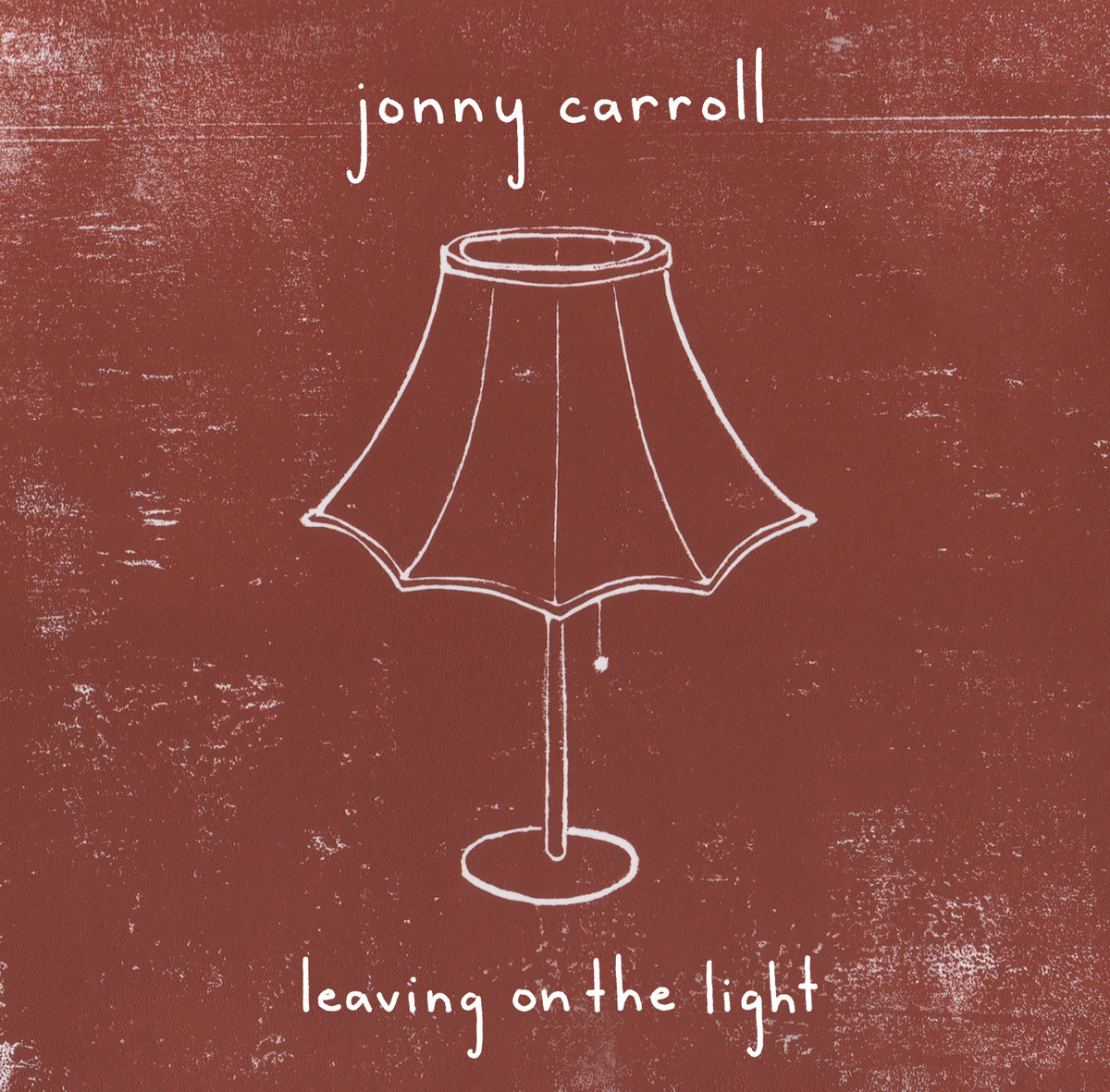 The album Leaving on the Light is available at:
https://itunes.apple.com/us/album/leaving-on-the-light/id1123868507
RELEASE DATE:
June 17th 2016
TRACK LISTING:
Painted Jars
February
Leaving on the Light
Sound of Falling
When I'm Alive
Words Unspoken
Joshua
____________________________________
IT is probably best I stick in the U.S…
for today. I have spent a lot of time being London-centric: concentrating on the prime capital cuts. Every time I get away from the U.K. – and investigate foreign sounds- it leads me to think about America. It is a nation with a lure and growing scene. It is obvious stating America's musical appeal: it is toe-to-toe with Britain in terms of quality and variation. Having just come from the U.S. – in reviewing terms- and a New Jersey-based artist (FLETCHER) is it over to Michigan- and the music scene coming out of there. My featured artist hails from Grand Rapids: a part of Michigan that has some musical treasures for sure. When we think of Michigan musicians; invariably- depending on how steeped we are in the folklore and history- we think of Iggy and the Stooges; The White Stripes: some of the raw, Punk/Blues-based acts. MC5, The Accidentals, and The Temptations: that threesome of Michigan acts has made their own distinct footprints. Detroit alone has pretty much shaped musical history on its own. From the Motown/Tamla of the late-'50s- acts like Mable John and Eddie Holland burst onto the scene- it evolved and grew- the Four Tops, Jackson 5 and Stevie Wonder– from the '60s to '70s- helped define the sound. Suffering a natural death in the late-'90s: the label/sound underwent a revamp and regeneration in 2011. From then (until now really) the Universal Motown sound was born; the likes of Ne-Yo is on the roster. The Motown sound was always defined by Soul-Pop cross-over: a cross-pollinating sound that placed emphasis and accentuates the backbeat. Pop techniques/sounds- charted horns and orchestra strings- gave the production and sound a richer, fuller luster. Motown by itself has helped craft Detroit (and Michigan's artists): had a profound effect on modern music in general. After the '70s Punk explosion- the likes of MC5 and The Stooges bossing the scene- there has been some expansion and diversification. Of course, the hard, Punk/Blues primacy is still there: in general, Michigan is less homogenised and adventurous.
Chiodos, JR JR and La Dispute are a trio of recent names: each with their own inimitable and distinguished flavor. Over the past few years; Michigan has seen a lot of its native acts go onto big things. XXX– hailing from Detroit- has been talked about in revered tones. One of America's most buzzworthy Rap acts- a name that we should all keep a watchful eye on. The Soil and the Sun– hometown heroes that Jonny Carroll will be familiar with- they have grown since their 2008 inception. From an initial two-piece: they have blossomed into a full, harmony-beautiful band that is making distinct impressions. The Dirtbombs are a band many would have heard of. Another treasure from Detroit: they have been going for a while but one of those acts that continue to surprise and amaze. Ann Arbor's Chris Bathgate and Absofacto (from Ypsilanti) are musicians I would recommend. Too many of us get stuck in New York and L.A.: never casting our American attentions beyond obvious areas. Like New Jersey- when I was looking at FLETCHER- it is great to dive into Detroit.
Before I come to a new topic- looking at Folk-cum-Pop mixes; a bit about musical festivals in the U.K. – it is worth looking at Jonny Carroll:
"Sitting somewhere on the fence of chart pop and contemplative folk, Jonny Carroll's sound has been cultivated by his eclectic taste in musical extremes and his manic depressive sense of creativity. Hailing from Grand Rapids, MI, Carroll cut his teeth by busking the streets of West Michigan for a living, spending winters playing shows and street performing in England and Scotland. His debut EP "The Willow" was nominated for 4 WYCE Jammie Awards in 2014 and his music has been featured on a number of regional radio stations spanning from Midwest America across the Atlantic, as well as in the award winning short film 'Step One' by Chris Eckenwiler.
Jonny's debut album 'Leaving on the Light' is set to be released on June 17th. He adds "Most of this album was written just after an abandoned wedding engagement, and I found myself wandering the streets of the UK for a couple of winter months trying to make sense of it. The songs are very pop in melody, but folk in narrative."
Jonny Carroll has just unveiled a lyric video for the title track of his album. As for the meaning behind the song, he explains "Leaving on the Light is about wrestling with fragments of lingering hope for a relationship to somehow heal itself once disbanded, while at the same time trying to become the person you knew you should have been in it." He will embark on a US national tour next month".
Having had such an unusual and hard background- having to perform on the streets for a living- the cold climate and tough nights have not dampened Carroll's enthusiasm and passion. In fact, that struggle as motivated him to become the musician he is today. While a lot of new artists have a privileged background; never knowing how bad life can be: Carroll has endured hardships and appreciates the opportunity he has. His music, as a result, has that determination and beauty; elements and aspects many can only dream of. Folk and Pop are genres often tied together: it takes a very particular type of musician to get it right. Maybe Pop is seen as sugary and too mainstream; Folk a little stuffy and niche: surely bringing them together is the way to go? Often- when I hear musicians attempt this- they are rather stolid, predictable and overly familiar. Jonny Carroll suffers no such fate. He deals in common threads- vulnerability, relationship questioning and yearning- but never sounds like someone else.
Carroll goes for hi-fi, honest and catchy music: songs that mix his personal stories with accessible sounds; big Pop hooks/melodies with Folk narratives. Given the fact Glastonbury is going in full force- a prisoner to the bad weather again- it gets me thinking about the acts and musicians that can get the (rain-soaked) crowds uplifted, unified and distracted. Music has the potential to create magic and mystery; transcend emotions and connect people together. On paper, it might seem like Jonny Carroll would be a downbeat and hard-to-love artist. His album (Leaving on the Light) was sparked by a painful experience in England. After an abandoned wedding engagement: Carroll was left wandering the streets- looking for answers- around England and Scotland; freezing himself in the harsh winter. Out of the blue and pain has come an album of realisation, sense-making and contemplation: a deep and soul-searching work that is strangely beautiful and joyous. In the fragile and heartrending tales, you get light and hope: common elements and stories we can all appreciate. These are the kind of songs that can get festivals jumping. I would love to see an artist like Carroll play Glastonbury: get the mid-morning crowds woken, singing and smiling. He has come a long way in a short time. His latest single (Leaving on the Light) is about holding on to a fractured relationship; trying to be the person you should be. Carroll's exegesis is painful but heartfelt: he has transitioned a hard time and made something beautiful. A song- and eponymous album- that will establish him as one of Folk's brightest newcomers.
In 2014, Carroll released The Willow E.P. That six-track collection brought together personal revelations and lovelorn confessions. Among the unique struggles- having to deal with a hard condition and suffocating illness- there were insights into love and relations: how they affected Carroll and what effect they have had. Common staples of both Folk and Pop: the songs were anything but familiar and predictable. Every song stands in the mind from the first listen. Be they gentle and contemplative; more determined and steely- the music connects and resonates instantly; unearthing new sides along time. 'Nuance' is a word I use in a lot of reviews- a quality that should not be undermined- but Jonny Carroll is the epitome: his music has so much detail and depth; slow-burning elements and shades. Over the last couple of years, the American has been moving about and going through transitions- including painful marriage splits. Enduring a lot of pain and displacement; you'd think he'd suffer fatigue and disillusionment; create weak material and suffer a creative setback. From his E.P.; Leaving on the Light is the most confident and complete release yet. The vocals and compositions are strong and fantastic; the production clear and crisp; the entire record is galvanised by Carroll's terrific performances and incredible voice- not to mention the lyrics that will unveil emotions and truth in all of us. Most artists experience creative and personal leaps between releases: usually, they do not have to contend with Carroll's level of unhappiness and upheaval. It makes Leaving on the Light so much more impressive and unexpected. The fans and followers are showing their love and respect for Grand Rapids' Jonny Carroll. The coming years will see (I hope) new material and even more wonder. If that takes the form of an E.P. or album: that is down to Carroll. For now, touring is taking precedence: getting the new material out to the crowds; taking the songs around the U.S.
Leaving on the Light's title cut sees Jonny Carroll making sense of dissolved love; rebuilding himself and being the man he should be- recapturing a semblance of his old life. Given the background and high emotions: one would expect the song to be quite disconsolate and accusatory. The initial phases of the song dispel and subvert those expectations. A brief, scuffed acoustic guitar start- nice and raw; teeing up what is to come- translates to  rousing vocal lifts and a distinct sense of defiance. Embers of Country and Blues come together- zesty electric springs and a laid-back charm- give Leaving on the Light such early promise. Not resorting to paroxysm: Carroll is reflective and introspective to begin. "Lately, I've been thinking/about the person I've been" is the young man looking back at the past. Treading over the rubble- the deceased love and struggles- he is making sense of it all. Before he fell (for his sweetheart) there were goals and dreams; definite plans for love. Marriage put those on-hold- or redefined them to an extent- but now things are different. There is that need to return to those days: a time where there was a sense of future and hope. Picking up the pieces of a winter's end; you get impressions of what Carroll has gone through. It seems there's a distinct history between "your dad" and a "bottle of gin". Knowing where the song came from- the remnants of his former love- these words are curious and stark. In interviews, it is not revealed why things broke down- that is personal and something you might not disclose- but clearly there's a disapproving father and problems.
Perhaps having to win over a disapproving and unpleasant father- the parent-in-law that seems like a burden- this thought keeps him sober; straight and focused when thinking about their love. The pain has registered but that has not turned Carroll sour. He has a connection with his love and there's that desire to rekindle the better days: those fond memories and great times they had. These revelations and thoughts come tumbling out. Delivered with a mixture of gusto and restraint- the timbre and tone have inflections of Sheeran- we learn more about Carroll's past. Offered a one-night stand; the number was in his hand; he could have gone through with it- most guys probably would have. Trembling and uncertainty- knowing the magnitude of making such a decision- those memories keep coming back. Unwilling to completely dislocate from his former bride: the loyalty and fondness are imbued with some resentment and sharp tongue. The duo had plans and their futures mapped out but our hero is stronger and more moral. He will not succumb to the cheap and shallow; much in the same way his fiancé threw away their lives. Taking the moral high-ground- adding some jab and hard truths in there- you can hear the pain come through. It is impossible to perform such a personal song and not let it affect your performance. Carroll keeps his voice focused but you can hear some anxiety emerge- as he looks back at break-up and blind-siding. It still hurts inside- but not as much as before- as our hero seems aghast at how things unfolded. His fiancé headed for the door without so much as an explanation and second thought- seemingly delivering cruelty and a bitter kiss-off. Never clear what caused this distress- arguments perhaps; the two on different pages- but you become invested in the song; rooting for our man. Unwilling to become robotic and drained: the music has exuberance and bounce; a catchiness that will get the listener stood to attention. Tumbling, impactful percussion; rousing, spirited Folk guitars back a determined vocal- one that crosses the genres to deliver elemental truth and honesty. Staying sober and hopeful of a return: Carroll is leaving the light on in case she comes home.
"I'm miles out and I'm planning to stay" are words that stick in the mind- at once, harrowing and oblique. Perhaps representing emotional turmoil- the unwillingness to get out of that hole- it seems like our hero needs time to grieve and mourn. Going through a traumatic and life-changing experience: it is not easy to get back on a safe path. In another town- the song was written in London not long after the split- Carroll is yearning to go back to Rapid Springs- so he can burn and destroy her letters; the words that will stab at the hurt and drag up the past. Meaningless and cruel in hindsight: the lyrics are vivid and intense; Carroll is keeping his anger and frustration in-check; channeling this through beautiful music. Being honest won't make the pain go away but it is a necessary step forward. If he is going to erase the pain- you will never get rid of all that darkness- it is best to approach the situation head-on; make a fresh start and stop pining. Never cheapening the sentiments: Carroll acknowledges his hurt but is resolved to stay sober, focused and optimistic. Saying this, the chorus paints the picture of a man who wants things differently: have his former wife through the door; as though nothing has happened. Conflicting sentiments and juxtapositions compel me to dig deeper as to the circumstances- how things got this bad and why they got that way. It is not my role to pry but that is the strength of the song: it causes you to become more involved and questioning; how a woman can throw a marriage away so freely.
One would imagine such a song- heavy at times and quite dark- would descend into mournful strings and something quite defeatist. Never the case with Leaving on the Light. The percussion has a gentle charm and strength: eliciting pattering beats that give the song a skip and step. Guitars yearn and purge but has a wonderful, melodic beauty. Carroll's vocals are not steeped in depression and viciousness: they are always calm, pleasing and tender. There were good times between the two- the reason they fell in love- but those bad evocations make the biggest impressions. Falling apart at the seams: the way to stitch over the tears are making (our hero) bleed. Whether self-medicating or self-destructing: some of the most direct and unsettled parts of the track. Despite the light being left on; faithfulness deep down: you feel like any hopes of reconciliation and compromise are gone. Inside the madness and unease is a lot of light and purity. Carroll's voice rises to angelic heights: showcasing himself as an impressive falsetto and stunning voice. Surpassing the likes of Sheeran- Carroll's music is more fascinating, unique and beautiful- Leaving on the Light is a track that will resound with many broken hearts. Towards the song's end; our man is calling it a night and turning the light off- perhaps putting an end to his hopes of a peace accord. The listener is taken into Jonny Carroll's world and a glimpse into his mindset. You hope things will work out and he will be able to move past things. A strong and hugely personal song not just reserved to our (brokenhearted) hero- it is a song for the masses.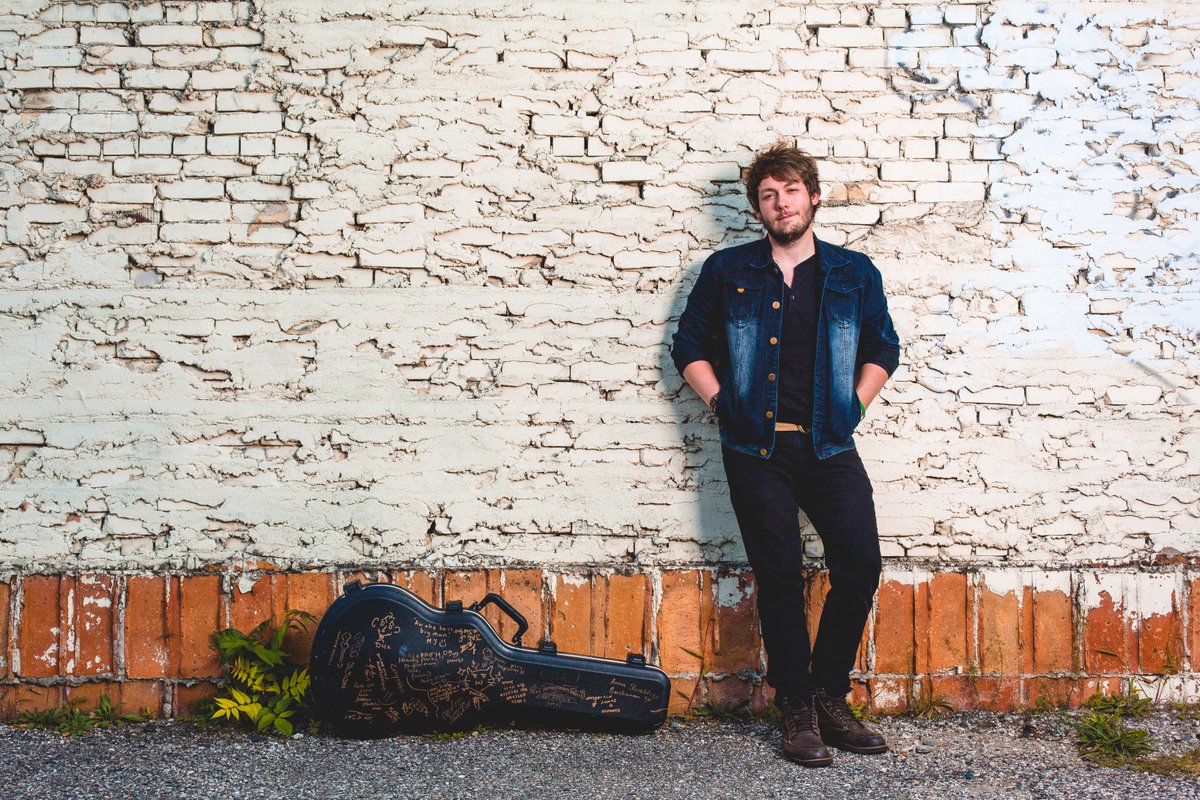 Jonny Carroll grew up listening to his mum's music- Dire Straits and Billy Joel in there- and Folk acts such as James Taylor and Simon & Garfunkel. Having grown up in an eclectic and cosmopolitan musical upbringing: this has sparked Carroll's passion for multiple genres. If not listening to West Coast Hip-Hop; '90s one-hit wonders and Irish Folk are among his regular rotation. That desire to be a musician was instilled as young as 6: everything from Disney film soundtracks and Rock acts of the day sparked the imagination and gave Carroll focus and purpose. Jonny Carroll has bi-polar affective disorder: something that can be a personal hindrance and a creative spur. Whether manic or depressed: it can go into the music and lead to inspiration. After a failed marriage- exacerbating the condition- many would assume Carroll would regress, retreat and close himself off. Having gone through some personal investigation and struggling with questions: he has come back strong and put his everything into his album. Leaving on the Light is an album that is full of gems, anthems and wonderful moments. Painted Jars is concerning a sweetheart- possibly based on his engagement woes- who was only looking for something temporary. After being scarred so many times: there is reluctance and hesitations; the song never becomes mordant and insular. A big, bold song that has a sing-along charm: a tune that could be a festival favourite. February is a rumination on the "best month of my life". One of the most 'pure Folk;' songs- Celtic instrumentations and acoustic melody over big hooks- it is one of the album's highlights. Carroll's wide palette is reflected on Word Unspoken. Yearning strings and Jazz undertones nestle with haunting vocals and something shimmering and shivering. Perhaps the finest vocal on the L.P.; it is also one of the most vulnerable and open tracks, too.

Born from a (successful) crowd-funding campaign- 'The Carrollers' who helped get it made- is a seven-track album that explores genres, themes, and backstory. Struggling mental illness and the burns of failed love: many would isolate themselves and see no way back from it all. Carroll knows there is a long way to go- he will love again and find happiness- but is concentrating his energies into his true passion: music. Before I wrap this up- apart from recommending you buy Leaving on the Light– it is worth assessing Jonny Carroll as a musician and human. Over the last few weeks, he has been very busy interviewing and promoting the album. Just thinking about the album's title gets you thinking. Does the light refer to a deep-down love or hope? Does it represent a visible reminder: Carroll is a man still fighting and intent on making his way back into the world. Before you have even heard the songs; there are so many questions, thoughts, and ideas.  Music- for our hero- is the step towards rehabilitation and recovery. A therapeutic method; a way to make sense of all that has happened: Leaving on the Light's writing process was done so in humble and various locations. Sometimes writing at a London friend's flat; alone and casting his mind to bad days- a very raw, real and uncertain time that has led to something beautiful and accomplished. Carroll has ranked the likes of Ed Sheeran among his must-write-with idols- not a fan of the guy myself- and hopes occupy the same kind of commercial ground. I feel Carroll has the potential to be a bigger star (than Sheeran) as his music is deeper and more appealing. He knows Pop does not have to be meaningless, vague and shallow- the lyrics can be poetic, emotional and purposeful. In that same vein; Folk does not need to be middle-aged, boring and slight- it has the potential to be anthemic, universal and dynamic. As proven- across the course of his album- Carroll shifts gears and moods; lets his history and emotions out onto the page.
The title track has been gaining a lot of respect, praise, and aplomb. As a man; Carroll is down-to-Earth and charming. A friendly and positive guy that welcomes fans and the media in- always keen to chat and explain his music. There are not many musicians that have that humbleness, warmth, and personality. You still get a lot who hide behind facades and ego: not willing to check them in for a few seconds; guarded and unpleasant at times. We need more figures like Jonny Carroll in music. Having to endure bi-polar affective disorder- I can relate to the capriciousness and unwieldiness; the horrible downs and unpredictable mood shifts- it is great to see such great music come through. A brave talent that will give guidance and inspiration to many like-minded people- ensure you support Carroll's music. As we speak, he is preparing to play Chicago- he will be at Uncommon Ground Lakeview tomorrow. Going to Indianapolis, Texas and Kentucky: quite a busy and long-haul tour; many different towns and crowds will pay witness to an extraordinary talent. He will be back in Grand Rapids later this year, but for now, the world is his oyster. Picking up British reviews- a few publications have promoted his album- it seems like has a natural home here. Being guided by Project Light Agency– my go-to with regards great new music- it seems like Carroll will perform here in the future. London seems like a possible second home- he might be fed up of the place- and plenty of venues and boroughs to play. Busy in the U.S.: we might not get to see him until later this year. After busking and experiencing the highs and lows of that environment: it seems Carroll is on more solid ground. The fans and followers are behind him strong- an army that continues to grow- and things look good.
It is a testament to his passion and talent Leaving on the Light got made. The fans have shown their support and faith. The struggles and pain still remain- it will take a while to forget some memories- but that is not getting Jonny Carroll down. He is a young man that shows fortitude and huge bravery. I know the future will be filled with touring, success and new records. A new album or E.P. would be obvious- the fans would be keen to support its making- and let's hope the coming years are happier and more prosperous. Maybe new love will arrive or relocation- Carroll seems pretty settled in Grand Rapids- or something more stable and settled. Whatever arrives will be fascinating to see. I have loved listening to Leaving on the Light (album) and its stunning title track. Aiming for acclaim and respect of Ed Sheeran; I think Jonny Carroll is selling himself short. Whilst Sheeran has a charming personality- great to hear him in interviews- I have never connected with his music. Lacking a certain kick and originality: Carroll is someone that is already ahead, musically. The success and stature will come in good time. He has adulation and regard for some of the mainstream's best and brightest Folk/Pop stars. In truth, though, Jonny Carroll is fully capable of…
GOING even further.
_______________________________________
Follow Jonny Carroll
Official:
http://www.jonnycarrollmusic.com/
Facebook:
https://www.facebook.com/JonnyCarrollMusic/
Twitter:
https://twitter.com/thejonnycarroll
Instagram:
https://www.instagram.com/thejonnycarroll/
_________________________________
Music
https://soundcloud.com/jonnycarrollmusic