FEATURE:
BBC Radio 6 Music:
Lauren Laverne
________
THIS is not the first time I have put…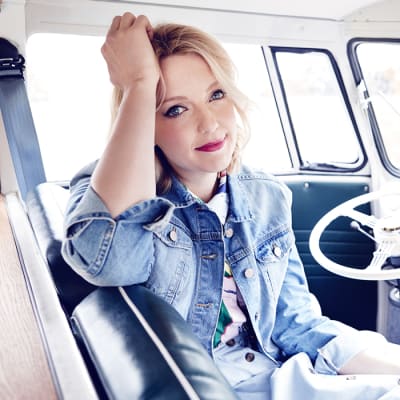 BBC Radio 6 Music under the microscope. In the last few months, I have looked at the station's fifteenth anniversary and Shaun Keaveny's tenth anniversary. It might seem like I am on the payroll but, in reality, it is a natural reflection that is being felt across the nation. Each day, we aim to start our day with as much positivity as possible. To me, the radio (and music) provides this. Away from the amped-up, saccharine options your dial could touch: there is a much more respectable and impressive proposition in '6 Music. I have been following the station for a while now but, over the last year-or-so, felt myself become more attached and invested. Keaveny's show is an essential fixture for every weekday. His humour, gruffness and 'quirks' – the Macca impressions and dead-air fumble; paper rustling and dropped links/beds – make it one of the most addictive and personal shows you will hear on the station. I keep turned for Radcliffe and Maconie – the banter and bond the boys have is sensational – and love D.J.s like Craig Charles, Nemone and Steve Lamacq. There is a great northern contingency at '6 Music – seems like a strange thing to bring up but few big southern stations have a lot of northern talent – and that is personified in Lauren Laverne. My first exposure to her was, like many, listening to the music of Kenickie. Formed in 1994 (perhaps the best year for music, ever); the Grease-referencing band achieved a huge amount in their three/four years together. Not only did they share the bill for Ramone at their final U.K. appearance at Brixton Academy. Courtney Love saw Kenickie perform and, in eloquent terms, described them as a "raw-boned bunch of f*cking sex". That is high-complement from someone who is not exactly a shrinking violet on stage. Kenickie's two studio albums, At the Club (1997) and Get In (1998) arrived at a time when Britpop was fading (near-extinction) and U.S. guitar music was starting into to take hold. Because of that, the band's raw and honest brand of guitar music – cacophony and fun mix with funny lyrics – and incredible band chemistry made them a critical and fan favourite. Whilst it was sad to see the band disband; it did not mean Laverne put down her microphone and guitar for good – in a metaphorical sense, at least.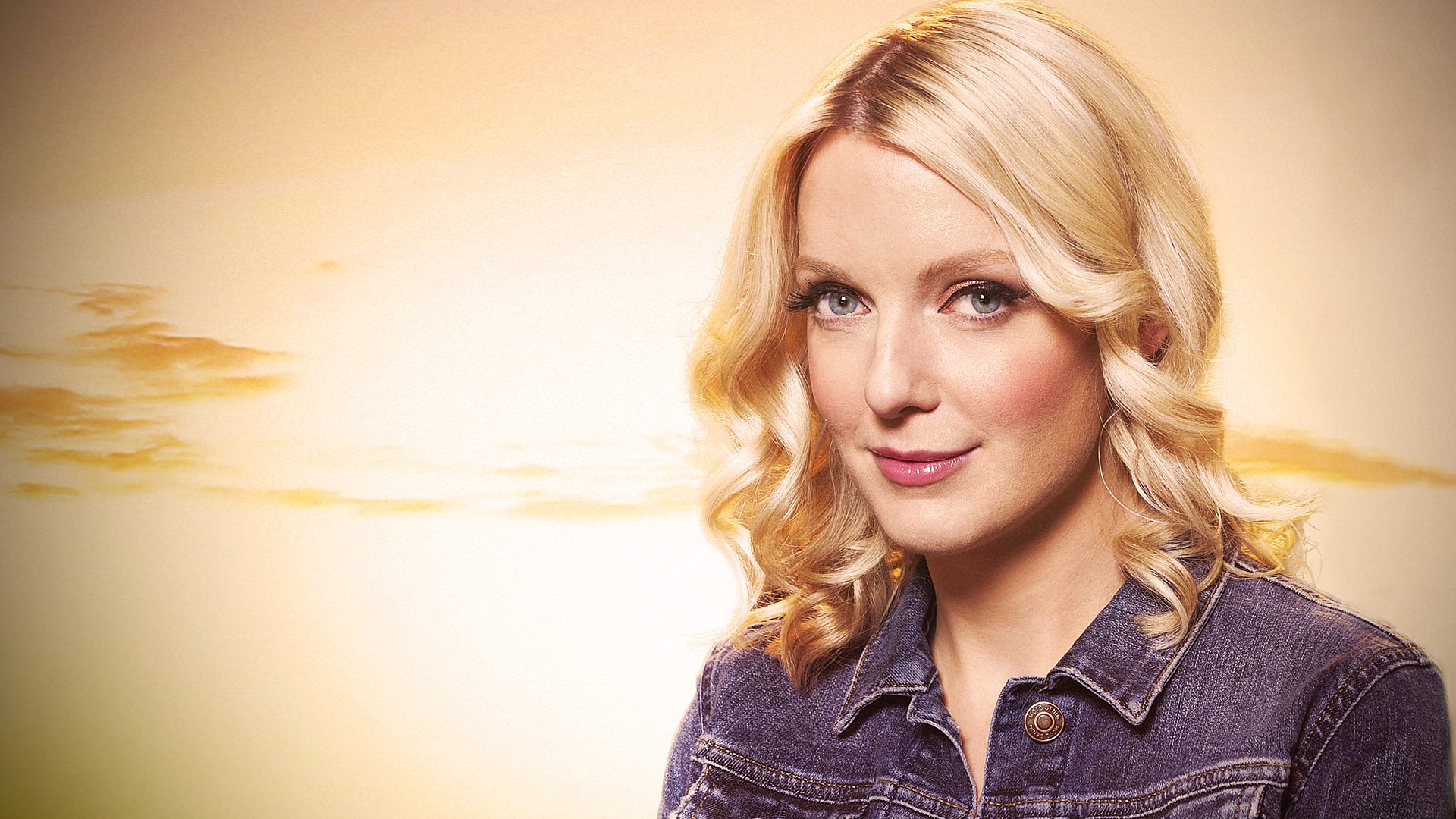 Perhaps a Kenickie reunion is not on the cards but it is the start of a woman whose passion and expertise of music cannot be denied. Joining BBC Radio 6 Music in 2008 – well, re-joining them after doing stints for various D.J.s previously – it seems like her natural home. Gone are the more controversial days (describing The Spice Girls in less-than-sisterly terms) but all her music and industry experience goes into her current venture: the much-admired 10 A.M. to 1 P.M. slot on '6 Music. Another reason for doing this was to celebrate the D.J.s that go into the nation's best and most-authoritative radio stations – and the fact Laverne just celebrated her thirty-*edited* birthday. I, like her faithful listeners, wish her a happy (belated) birthday and pay tribute to one of radio's finest. For me, like my love for Shaun Keaveny's show; is the mix of warm and humour one gets (from Laverne). I find D.J.s, on other, lesser stations, can either be a bag-load of crystal meth (never shutting up and always turning things up to eleven) or too dry and long-winded to really captivate. What you get at BBC Radio 6 Music, and Laverne especially, is a human who is who they are away from the microphone. There is no fakery and 'persona': simply an honest and relatable human being with a limitless curiosity and passion for music. It is those qualities that mean I am tuned in every single weekday morning – except for tomorrow where I'll be job-hunting and location-scouting for a London-based music job. Whilst I scour the city; that show will be in my mind. Many of BBC Radio 6 Music's shows have themes and chances for the public to call in. To me, Laverne curates the three-finest examples: Desert Island Disco, Memory Tapes; the majestic and (one that I'd love to do) sensational Biorhythms.
The former is the listeners' chance to cast themselves to an imaginary island. In the vein of Desert Island Discs; it is a chance to get their music heard and their story told. Memory Tapes, as the name implies, is a listener explaining their music loves and the songs that have meant most to them. The latter is the chance to select three songs: less to do with circadian rhythms; Biorhythms are "any regular recurring motion, rhythm". Listeners are asked to select a 'physical', 'intellectual'/intelligence' track alongside an 'emotional' choice. It is great hearing the various selections and why an applicant chooses the songs they do. For me, it would be a dream but a nightmare: narrowing things down to a single track for each category! It is, alongside her other two regular slots, a brilliant idea and one that brings people into the show. That is the first thing I would recommend about the show: the people listening at home have a chance to participate and be involved: not just with features but providing feedback and suggestions as the show unfolds – Laverne runs a regular People's Playlist where listeners can suggest a song based on a theme. It is another feature that is beautifully constructed and fascinated – complete with obligatory Simpsons clips and a range of interconnected music on a central theme. Lauren Laverne has worked on BBC Radio 1 and did not exactly spring straight onto '6 Music straight from her band days. Those various guides and experience go into a show that has seen listener figures rise and hugely passionate and loyal fanbase cement. Next year, she will celebrate her tenth 'birthday' as a permanent fixture. One feels this is where she is meant to be and everything has been leading up to this. I am not one who believes in fate or karma but, one feels, there is a certain cosmic alignment that has put Laverne in the seat at '6 Music. You can hear how assured and comfortable she is there – this never comes at the expense of compromise and complacency. Every week, you get something new and can hear how much it all means to her.
Not only is this defined by the commitment and connection she has to the listeners but the music itself. I shall come to the second point soon but – returning to that earlier point – there is a maternal instinct and spirit that radiates from Laverne. I have heard phone-ins where listeners have been telling their story and reasoning why they selected/love the music they do. Often, there is quite a tragic story at the root of their appearance. Again, many D.J.s might nervously skip past any tears or revelations: Laverne embraces it and provides comfort and understanding. It is that simpatico and natural warmth that goes into everything she does. Not only does her natural accent and personality make her a unique and impossible-not-to-love woman but the way she bonds and banters with listeners. A lot of radio stations have so few female D.J.s in their ranks and it always makes me angry. Platforms like radio should be gender-blind and not so beholden to the boys' club idea we have of modern music – where award shows and festivals are decided by the white and middle-aged. Laverne not only inspires many current female D.J.s to push themselves and get their voices heard but the new generation emerging. In terms of music, there are few who have such a passion and obsession for the craft. BBC Radio 6 Music is, in a way – having studied a couple of years in Cambridge myself – the Cambridge University of the radio world. If one wants to join such an elite and prestigious station, they must show they have the acumen and academic nuance to succeed and survive. In the case of Lauren Laverne, one imagines someone whose formative years were spent rifling through vinyl collections like a beaver goes through wood. Seemingly born to be stood in a local record shop checking out all the best new and classic releases – you get all this in the way she proffers and promulgates the music played on her show.
'6 Music cannot be found playing the worst of the mainstream and the chart music you get on many London stations. They pride themselves on spinning only the finest sounds around: that which hits and resonates with the discerning and proper music lover. Laverne has that musical education and background and has spent most of her adult life either performing or promoting artists. I listen to her show for many reasons but discovering new artists is one of the key reasons. I have written about Billie Marten a few times on my site (https://musicmusingsandsuch.wordpress.com/2016/10/22/feature-billie-marten-lionhearted/ and https://musicmusingsandsuch.wordpress.com/2016/11/06/track-review-billie-marten-live/ among them) but first heard Marten's dulcet, otherworldly tones on Laverne's show. I think it was Lionhearted that came to my first – I might be wrong – but, since, owing to Laverne's connection and appreciation of Marten, heard her music played many times. Because of that, and the great interviews she has conducted with her, I am now a huge fan of Billie Marten and ranked her debut album, Writing of Blues and Yellows, my favourite from 2016. Marten is just one (of many) of the artists that have been added to my playlist because of Laverne. Of course, her colleagues have that same attitude: not only give us the best-established music but unearth those artists that are primed for future success. Every week, Laverne has live performances from the biggest names in music. It is an opportunity to hear some incredible performances from amazing musicians. Her infectious enthusiasm for these live sessions is another asset of her show. Not only am I compelled by the live interviews I hear on Laverne's show but those she has recorded for '6 Music/other stations. Her chat with Kate Bush (in 2011 when promoting Director's Cut and 50 Words for Snow) is one of my favourites and affirmed my awe and love of Kate Bush. It was a terrific talk that spilled-over with mutual respect, deep conversation and fun, This is not the only example of times where Laverne has brought the best from her guests – talks with Sir Paul McCartney and Kate Tempest are highlights of mine.
Outside of her show; there seem to be no limits to Laverne's energy and talents. In April 2015, she established The Pool: an online platform aimed at women that was co-founded by Sam Baker. Not only is music and culture a big part of the site but political, society and current affairs. It digs deep, in terms of talking points and its take on the arts, and has a talented group of contributors and journalists working for The Pool. Although it is, like '6 Music itself, somewhere I am keen to work for/with; I feel, perhaps, it is more aimed at women. Regardless; I take a lot of inspiration from it and The Pool, like Laverne's extra-curricular activity, has pushed me as a writer and made me more ambitious and wide-ranging. In past years, I have not tackled issues like sexism and racial imbalance in music. I have written a 'handbook' for new musicians and a Spotify guide: all, in part, because of the shining example set by Laverne. She is someone who has family commitment but manages to balance that with an unimpeachable love of what she does. If she is not running The Pool or interviewing stars she is appearing at talks and delivering lectures; keen to not only lend her experience and influence to the world of music but so many other areas – women's rights among them.
It seems like there is no end in sight for one of the country's finest D.J.s and music fans. I can trace so many of my current ambitions and future dreams back to Lauren Laverne and what she does. From hosting a special Record Store Day show from Vinyl Tap (Huddersfield) to helping foster and support some of the nation's best artists and journalists: there are few out there like her. As she moves into the next few years, one feels her ambitions and empire will grow larger still. I can see an interview series taking shape – something I am working on for my own site – that sits down with stars and really drills down to the nub. Maybe there will be more radio ventures and new novels/music from Laverne but one thing is for sure: she has found her place at BBC Radio 6 Music and her listeners, myself included, would be reluctant were she to move on. As it is, she is one of the station's most-popular talents and someone who brings life, joy and wonderful music to our weekday mornings. It is hard to fake enthusiasm and passion for music: we would see right through Laverne were she lacking dedication. There is no worry there as she is one of those people who lives, eats and breathes music. If you have not heard I show I urge you to tune in and discover why so many people have been captivated and hooked by it. It is just left to say congratulations on the years Lauren Laverne has spent with '6 Music – a strange thing to say but nine years is a long time and impressive indeed – and thanks for being so instrumental and important to so many out there. Like Shaun Keaveny and her colleagues at the station, her show is invaluable and, for me personally…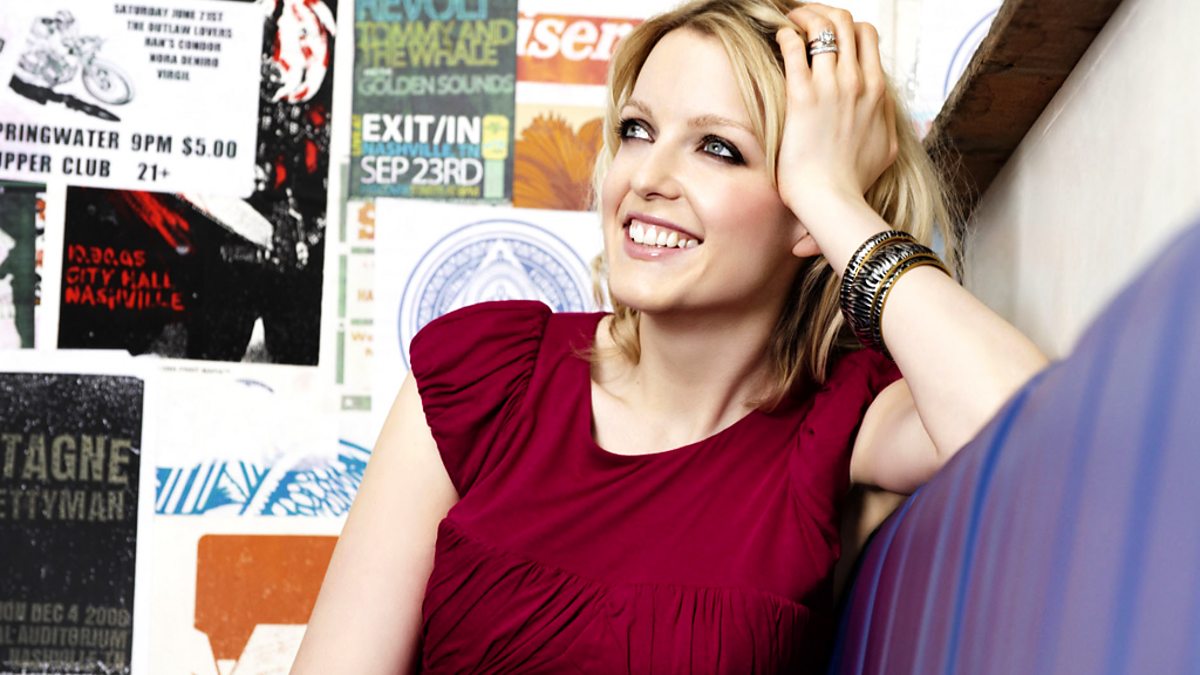 AN essential part of my day.