2015: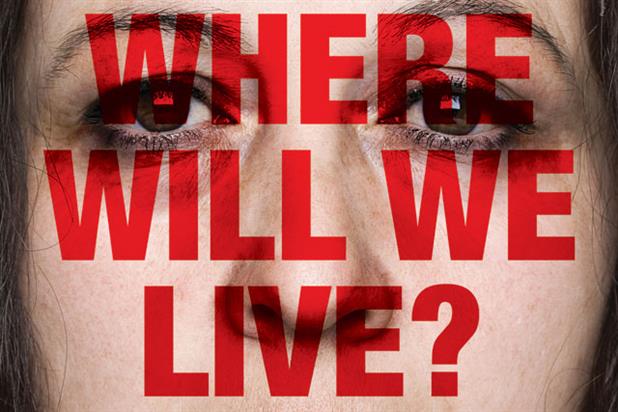 A new year; a new cause; a new beginning…
THIS particular blog- aside from being my 299th– has some slightly more positive energy…
compared to the outpourings (of a couple of weeks back).  Christmas (and the end of the year) always tends to bring about some reflectiveness and 'honesty'- this year has not been quite as productive and successful as hoped.  With that in mind, 2015 is going to be a lot more positive: you can only live a particular way of life for so long- before you need to make changes.  In terms of health and diet, I am switching to vegetarianism: a lifestyle choice that is as ethics-driven as health-conscious.  In terms of personal life: looking to find 'love'; learn new languages; record music- with a view to setting up a band.  I hope to get some music-related business ventures started.  Two of my main aims (for the coming year) is to find independence; to do more for charity…
I shall touch on the second point (further in the post), but have been thinking about home: the goods and the bads.  I am not going to bore/annoy the readership with the issues of my own home- I have burdened too many, too often (this year).  Suffice it to say, my own home life is pretty unhappy- incredibly stressful and somewhere I do not feel relaxed or calm.  It is always hard living with someone you dislike intensely; have to share the same space- it can make life extremely uncomfortable and negative.  I guess I only have myself to blame: I have been spending so much time and money on others, I have neglected to put myself first.  January and February will see an unadulterated hunt for 'my own space'- somewhere that I can go to- and get away from the unhappiness of home.  As much as I hate (living at home), I understand that I am lucky: there are many out there that do not have a home.  Shelter is a charity that helps to look after the homeless: raise awareness and funds to help reduce a massive illness.  Around Christmas-time (the issue of homelessness) comes into sharp focus: the gap between the homeless and the 'fortunate' increases hugely.  When walking around town; when going to London, I always become saddened- there are so many 'living rough' and struggling.  Few of us can comprehend the realities of street life: having to bunk in a doorway (or a cardboard box), exposed to the elements- suffering the vicissitudes of public ignorance and scalding tongues.  Whatever leads (to a person) becoming homeless, it seems unnecessary- something must be done.  Each year this country becomes fuller with 'new life'- quite needlessly, in fact.  In a country that is too crowded and suffocating, I always become angry (when seeing babies and children)- everyone is entitled to procreate, but this nation is not getting any larger and more accommodating.  Considering the number of poor unfortunates (languishing in gutters and alleyways); it seems staggering that we cannot control our population- ensure that those who already have life have somewhere to live.  It is one of those infuriating problems (that seems to be so simple to solve)- so why do not have the remedy?  Charities like Shelter are doing marvelous work: there is still too much to be done.  This brings me to my second point…
One of my biggest regrets (from this year) is not having done enough for others- in fact, it seems, I have done nothing but (give to others).  Aside from supporting new musicians (which is one of my favourite activities) I have been too concerned giving money, time and material gifts to people- or just spending too much money on too many people.  I have realised I can do more good by doing more for charity- doing things for people I do not know (that have less than me).  Earlier this year, I launched a campaign for Mind- an idea that I hoped to get people engaged and talking.  It was a concept that was taken up but a few lovely people- by-and-large it fell a bit flat.  Infuriatingly, Mind themselves failed to promote the idea- God knows why.  For the sake of 'retweeting' or sharing (on Facebook), it could have been a big success: they shared so many 'minor' charity posts; and completely ignored mine.  It is annoying when a charity does not perform due diligence: take a few seconds to actually help promote their own cause.  There is no guarantee that Shelter (will take to my idea any more vigorously); but I am hopeful- I am hoping more people get involved this time around.  In the coming year I am going to run four half-marathons (the first one is in March); get together my concert (in Chelsea; probably later next year- when finances dictate) and do as much for charity as possible.  There are a lot of people I know that feel the same as I do: the scourge and hemophilia of the homelessness epidemic (is in no danger of being curtailed and slowed any time soon).  With that in mind, here is my idea…
One thing I realised about Time Out of Mind (my Mind charity idea) was it had one stumbling block: the need for (the participant) to be creative.  It sounds cruel, but the average human is lazy and pretty simple-minded- if something is not easy to do; most of the time, they will not do it.  The reason that (the dreaded) Ice Bucket Challenge resonated, was its simple-minded appeal; its lack of any innovation or complexity- it was something even the most facile and bone-idle human could do.  I have reservations about that concept: it was an idea that seemed flawed and weird.  My reservations aside, it did what it was intended to do: raise money for a noble cause.  Although that ice-drenched fad has succumbed, its legacy remains: people seem to be more charity-minded (than they were this time last year).  This new idea (for Shelter) involves no iota of creativity- it is music-based and, well… fun.  I will be 'getting the ball rolling' later- showing people how it is done.  Effectively, this is what happens:
The user will compile a mini-playlist on YouTube (consisting five songs).  You would create a new playlist- and call it '2015'.  Within that playlist, there is an option (at the top of the page to 'Add a description', where the person would type the following:
Your favourite song
A song that makes you reflect/put you in a better mood
A song from your favourite album
A song you wish you had written
Your favourite track from 2014/A track perfect to kick-start 2015.
Underneath, you paste the link to this blog (copy and paste the U.R.L. from the top of the screen).  Underneath that link, copy this (link to the Just Giving page): https://www.justgiving.com/Sam-Liddicott5/
After that is done, it is down to you: go select your music.  Ensuring that the songs are in numerical order- as listed above- everyone would compile their own playlist.  When a song is added to the playlist, there is an option to 'Add/edit note' (hover over the track; there is a drop-down that says 'More'…).  From there, you would type 20 words (for each track) – either explaining why you have chosen it, or what it means to you.  When it is all completed, there will be five songs chosen; each with twenty words (ascribed alongside).  We are all doing this for one cause, that is why it is called 2015: 20(words)1(cause/goal)5(songs).  Not only does this idea get people to get engage and think about their favourite music- it is a great way to share new music.  Whether it is a song (that nobody has head) or a new band/act, it is a good way to highlight a terrific act- song choice number 5 gives the user a chance to bring a sapling act to the public attention.  We will all get a chance to share some great music an above all, donate.  The most important thing is (is that) the individual donates (by going to the Just Giving page).  I know we are all strapped and clean-picked after Christmas- and its financial woes- but you needn't donate much- even a pound is a great start.
Once the playlist is completed (and all the pertinent info collated/displayed; money donated), it can be shared to Twitter and Facebook.  First of all, you need to copy and paste the U.R.L. into (Facebook or Twitter).  Then, you nominate three people- to help keep the momentum going.  It may look something like this
https://www.youtube.com/playlist?list=PLHuzJLVjHOwlJ285KRIIt45ETnn1Pip95: I nominate (1), (2), and (3).
Once you have posted online (and nominated your three people) those people have 48 hours to do likewise (and in turn nominate three other people).  It works exactly the same way as the Ice Bucket Challenge- it is the most expeditious and smart way to get a lot of people engaged quickly.    You do not need to be nominated to take part- anyone can take part; any person can get involved.  The two most important things are, 1) DONATE and 2) the people (nominated to do the challenge) comply.  One of the most galling parts of Time Out of Mind was the lack of momentum- the people I initially nominated were brilliant; the people they nominated less-so.  For that reason, it sort of lay there like a dead horse: I guess it is an idea that will take a while to ignite.  I hope that more get involved this way: this concept relies less on creative input; more on simple music selecting/sharing.
You may ask: what does this have to do with Shelter?  It is a fair question, seeing as the challenge does not involve homelessness or trying to touch upon the experiences (of the homeless).  It would seem insensitive or hollow trying to do that; hard to unite a mass audience around something involving homelessness.  Mass appeal and success relies upon the twin pillars of accessibility and ease: making it simple and basic.  That is about it I guess.  I hope that this concept goes global: I see no reason why not.  Of course, it may be asking a lot: so long as it gets a few of us here (on social media) consciously connected and engaged- that is something!  I will start things off later today; I will nominate three people (to take the next step)- I hope that we can get something working.  Share some great music; share some terrific new sounds; but above all, put your pennies the direction of Shelter.
Whilst I long to find my own space- away from the head-aching stresses and upsets- many others do not have the choice: the streets and doorways are all they have to aim for.  Let's raise some money; help a great cause out- and reduce a widespread (and avoidable) problem.  Take a few minutes to write 20 words; for 5 songs; for 1 common goal…
TO get 2015 off to a great (and charitable) start!