TRACK REVIEW:
Sharon Lazibyrd
 
What Time Is Later?
9.4/10
What Time Is Later? is available at:
https://www.youtube.com/watch?v=USpf-3ZAk7M
GENRES:
Folk; Singer-Songwriter
ORIGIN:
Somerset, U.K.
____________________
NOT only is this the final review of 2016 for me…
but it is the last Folk-based one. Before I come to my featured artist, I will look (once more) at Folk and its various incarnations – as it is pertinent and ever-relevant – and artist of different experience and ages; a bit about song inspirations and underrated areas of the U.K. I have not-long published a feature that collates the best artists from the mainstream and the albums that have defined this year. In addition, I included the records that, to me, stood in the mind: those that left the biggest impression and remain with me still. It has been a full and frank year for music and one that has spawned truly incredible works. Whilst I have been enormously impressed by the more tenacious and hard-hitting albums: those records that take things down a bit and aim for the heart have created the biggest reaction (in me). Whether that is a reaction to the rather sombre nature of this year, and the need to find something warming and safe, or the quality one detects in such artists – I am very interested to see how 2017 shapes up in this regard. I am not sure how many of the rumoured albums will be released in 2017 – there are some big ones in there. Included are Fleetwood Mac and Gorillaz: two artists I am very excited to hear more from as we head into the New Year.  As much as I have enjoyed the best Hip-Hop/Pop albums of this year; the Folk-flavoured records have seduced me hardest. In past years I have been disappointed by Folk artists and what they have produced. There was a period when all one heard was John Lewis advert-scoring acts whose sound-alike voices – could have sworn it is the same artist recording every Christmas-themed song – distilled and distorted classic songs. That sentiment and characteristic extended to the larger scene and saw a depressing truck-load of Folk acts creating the same forgettable, limpid music. It is only the last two-or-so years things have changed and more dynamism, originality and passion have come into the genre.
I may be all-sweeping in that criticism but there is some truth – something needed to happen and a change swiftly followed. This year, I feel the best and brightest Folk albums have still been caught in a niche. Whilst titanic albums like Blackstar (David Bowie), Lemonade (Beyoncé) and A Moon Shaped Pool (Radiohead) have been grabbing headlines and topping polls; albums from new artists and Folk acts have been overlooked to a large extent. I am thinking of a particular young debut – whose name I have mentioned too often this year – but she is not the only one whose masterful album has been largely overlooked. To tie this into my point – concerning various blends of Folk – there have been some phenomenal Folk/Indie albums created in 2016. The Veils' Total Depravity ranks as one of the standouts of this year: a masterful blend of world-class songwriting and a compendium of instrumentations that strike different senses and evoke deep-down reactions. Regina Spektor's Remember Us to Life has a Folk core but utilises Pop and Alternative range to flesh out her music and make it more accessible to mainstream tastes. The Russian-born, American-based songwriter's album should have been in every top-fifty selection – I have not seen Spektor or The Veils included in any run-down of the year's best. Lesser-reported albums like Flower Face's Fever Dreams and Conor Oberst's Ruminations are two of the finest records from this year – the latter recalls flecks of Bob Dylan's early work and is steeped in folklore, beauty and mystery. Those two albums, both have Folk elements, that have made the biggest critical impression is Bon Iver's 22, A Million and Angel Olsen's My Woman. Whilst the young American duo have created near-career-best works; they have still missed out on the medal places – rather unfairly in my assessment. I am pleased to see Bon Iver's masterpiece mentioned; happy Olsen fourth solo L.P. has been recognised for its mix of sadness and hope; the mixture of genres and styles. In both cases, there is a Folk sensibility but so many different sounds are employed. I shall get to my featured act soon but her new single provokes passion in me.
I feel we are still being caught in a stereotypical mindset where 'Folk' is a synonym for boring and predictable – an acoustic guitar-strumming throwback that sings of love in a clichéd and asinine way. Sure, there are still artists like that but, by and large, Folk is a lot more varied, bold and fascinating than it gets credit for – a genre that has not assimilated to the mainstream fully; an ill I hope is rectified very soon. If Angel Olsen felt the need – be it commercial pressure or the need for wide exposure – to expand upon her lo-fi 2014 album Burn Your Fires for No Witness; there are some lo-fi, entrancing albums that have been given necessary acclaim. MG Boulter's With Wolves the Lamb Will Lie has songs of drunken out-and-downs (images of Ernest Hemmingway in the mind) and themes of castigation and disorientation. Ciaran Algar send ripples of delight and whisper down the spines of critics with the album, The Final Waltz. A multitude of instruments – including mandolin and bouzouki – provide the songs charm, character and vivacity. Pioneering, ambitious young acts like Aldous Harding (her eponymous debut is too good to be ignored) and Hiss Golden Messenger have crafted albums of depth, fascination and inexplicable purity. Technically, you can count Nick Cave and the Bad Seeds' Skeleton Tree and Leonard Cohen's You Want It Darker as Folk albums; Ed Harcourt's Furnaces has Folk-y elements to it – a treasure chest of albums that have been amazing critics and the public in 2016. I will return to this subject (more so in the conclusion) but my point remains: not only is Folk evolving, varied and cross-pollinating; it is as relevant, vital and wonderful as any other genre out there. I would like to see Folk, in all its guises, represented better by mainstream media into 2017 – artists like Sharon Lazibyrd perfectly bridge older, classic Folk sounds and more contemporary, varied neologism. Before I come to my new topic, it is worth me introducing Sharon Lazibyrd to you:
"Sharon Lazibyrd is a talented, original and award winning singer- songwriter who writes striking and melodic songs. Her songs are influenced by musicals, music hall and everything from Julian Cope to English folk. She has performed across the UK and in Ireland including Glastonbury and Tolpuddle and, as half of the duo Lazibyrd, winning the South West Music Awards Best Folk Act of 2013. She has recorded a session for Bob Harris, been championed by Tom Robinson, included in the FATEA showcase sessions and she was invited to take part in a BBC Introducing folk residential in 2014. She is performing on the festival circuit in 2016 including the 6 Music festival, Kingsbury May Festival, Home Farm Festival, Keynsham Folk Festival and We Shall Overcome. She took part in the Live at the Orchard Sessions in 2016 and will be touring her new album in spring 2017".
From the busy year and success comes the new single, What Time Is Later? Its inspiration, which I shall address when reviewing the song, are fascinating and makes me think about inspirations in music – more on that further. For now, and with the utmost delicacy, it is worth exploring the generational diversity within Folk. There are few genres whose artists are not only active but encouraged through all ages. Sharon Lazibyrd is a vibrant and engaging artist but not as young as mainstream-approved Pop stars and a lot of upcoming talent. Hopefully, that was delivered with tact and respect but my point remains: age seems to be a barrier in other genres; Folk has different rules and fosters those more experienced, wise and learned. I have been following music since I was a child and those who remain in my mind, and produce the best music, have been performing for years and established themselves in music – in other words: not in their twenties and thirties anymore. That is no slight (far from it) but a lot of modern music decrees its artists be of a certain age and countenance. It has always been the way, not that there is discrimination, but fewer opportunities and attention is paid to acts that are slightly more mature. That seems a shame, as this year's best albums have shown, legends like David Bowie, Nick Cave and Leonard Cohen have created masterpieces – the fact two of them have passed on slightly kicks my point in the nuts. My point remains that we should look at Folk and see how it should be done. There is a mix of ages and levels of experience you do not find in most areas of music. Sharon Lazibyrd has been playing for a while and many would debate she'd be as stunning as inspired were she a lot younger. Having a family and child has not only realigned her priorities but directly influenced her latest single. In recent posts, and ones to come, I have debated how issues like race and gender are still under the musical microscope.
Whether we have, as I pointed out, made some positive steps with regards providing black artists more respect; maybe there is sexism and problems with regards female musicians – fewer opportunities and a general attitude that should be banished to the past. Not saying there is ageism – might be putting my foot even deeper in it – but musical excellence should be based on talent and commitment and nothing else. I feel one of the problems with modern music longevity or lack thereof in many new acts. Such is the pressure and fickle nature of the business you see so many eager acts coming in only to fade into obscurity a few years later. Maybe it is the topics they are addressing – love and relations – that grows weary or the fierce competition they face. Sharon Lazibyrd not only performs music that does not promote the same ruthlessness and zero-hours contracts but her inspirations and discipline stand her out as one to watch. She, like many of her genre peers, does not just stick to formulaic issues and overused lyrics: her songwriting and music are ever-changing and among the most personal and thought-provoking I have heard. Not only is her latest song compelled by a moment of curiosity from her daughter: the song itself asks important questions and gets the listener thinking deep. Her voice has been compared with music heavyweight and had words like 'beautiful' and 'fragile' applied without any irony or hyperbole. She is an exceptional singer with such natural intuition and command – all of this goes into her songs. I have been immersing myself fully into Folk this past year and all the possibilities it provides. Having fallen for a couple of newcomers, it has motivated me to dig deep and discover the full extent of artists performing at the moment. Just wrapping the introduction up but I want to look (briefly) at unique song inspiration and areas of the nation not often coverage by the national press. Sharon Lazibyrd's latest song has that familial connection and curiosity of a young mind: an unfettered, undiluted imagination that sees the world through fresh eyes and asks probing questions. Time and the meaning of its passage are laid down – what 'later' means and can concepts like time really be quantified and defined. That is something you do not hear the likes of Britney Spears and Ed Sheeran talk about – unless I have missed something recently!
I admire artists willing to exonerate self-critique and anxieties; put their heartbreak on their sleeve and sing about subjects many of us would rather bury and suppress. The trouble is about 95% of artists out there are doing it: one needs to find a tonic and antidote every now and then. Talking about love and split does not need to be done in shades of black and through a low-energy approach: some of the most memorable and established songs ever written address the vicissitudes of love with plenty of inventiveness. Instead of succumbing to easy inspiration; Sharon Lazibyrd has chosen to write a song that gets the listener thinking and inspired at the same time. There are few songwriters bold enough to break from the pack and do that. I feel the only way for music to progress with explicit progression is if we encourage musicians willing to say something more relevant and less common. It is just a thought but one that warrants preservation and patronage. As Sharon Lazibyrd has proven: a single song, when looking at something fresh and rare, can bring in a lot of new fans and gain impassioned consideration. She is based in Somerset which is not a county often name-checked by the popular press. It seems like a natural place for Folk – many would assume counties like Somerset, Devon and Cornwall would be a natural haven for Folk acts; maybe falling into stereotypes and easy labelling. I guess there is something about certain counties – Yorkshire has that same reputation – that suits a certain artist. Because the media is proclaiming music of a more urgent and spirited nature; counties like Greater London and Greater Manchester are finding greater favour. Aside from Deep Purple guitarist Ritchie Blackmore hailing from Somerset: most of its musical inhabitants have already left the scene or flying under the radar. I am willing to wager there are a lot of new artists performing in Somerset that is primed for international acclaim.
Historically, Somerset has provided us Portishead, Kula Shaker and Toploader – not all good but what do you do?! In terms of Folk, Cecil Sharp began his career by collecting songs (from Somerset) in 1903; going on to collate over 1,5000 songs that involved the folksinging traditions of the country – centres on family gatherings and commonality; togetherness and support. The five-volume collection of Somerset Folk songs was to form the basis of English Folk Song: Some Conclusions – a seminal 1907 publication. All the time media and people look to the larger cities for music there is going to be a degree of homogenisation and repetition. In order to discover how vast and impressive the British music scene is; areas like Somerset need to be investigated more; its variegated culture explored and its established, fine artists given platform. It may be tricky giving equal balance to all the countries of the U.K. – I feel a little more effort, mixed with local pride and promotion, will see greater geographical balance and more attention for artists like Sharon Lazibyrd. I know she has plans for more music and will be looking to capitalise on her previous success with new gigs and fans. What Time Is Later?, with its etymology and sound considered, is worthy of the praise it is receiving and marks Sharon Lazibyrd as a musician likely to make leaps in the coming years.
What Time Is Later? is where Sharon Lazibyrd is now but this is not her first work. Looking back and Under the Sky was released in 2013. Trading as Lazibyrd, it was Sharon (as Sharon 'Martin') wirh Tom Chapman. On the album, songs like Chattering Monkeys framed Sharon's distinct voice over lyrics about household concerns and general anxieties. It looks at minor concerns (what she'll have for tea) and is awash with a certain charm and homeliness. Rousing, spirited strings cut in across wordless vocals whilst the duo combines superbly. Those 5 a.m. concerns come to mind and the song subjects (the chattering monkeys in the head) will not desist and keep coming back. Fog on the Water, less spirited than the previously mentioned song, is a more atmospheric and slow-building number. Again, you get a combination of strings – a superb acoustic arpeggio – and Classic yearn. There is love-across-the-water as our heroine is across the water and battling the fog. It is one of Martin's most determined and passionate vocals on the disc and shows what variation she has – not just as a songwriter but a performer. Both Martin and Chapman have that natural intuition and bond and back one another expertly. The guitars and strings compel and lift the vocals whilst the vocal performance adds colour and emotion to the composition. Under the Stars ended the record and starts with evocative and haunting imagery. The duo, our heroine and companion, are under the stars and need to move themselves. Unsure when to go or stay; it is a song that has confusion and doubts at heart – underpinned and emphasised by a mélange of strings that convey sadness and energy. The romanticism of the song is evident as you get entrenched in the song and picture what is happening. It is a wonderful end to an album that not only has zero filler but the songs all are different and standout. There is a general theme and sound but that is never too evident. You get impressions of loss, love and life but the way that is presented is impressive. The lyrics are thought-provoking and intelligent whilst the performances are exceptional and committed throughout.
That was when it was 'Lazibyrd'. As Sharon Lazibyrd, stepping away from that name, there are other cuts to be found. By My Side is a driving and racing song that boasts heavy, brooding percussion and a vocal that steps away from the album sound – it is more bracing and Rock-influenced. A departure from anything heard from Sharon Lazibyrd, it is big and bold song that shows a performer stepping away from past work and looking to announce herself in a new light. The vocal is impassioned and spirited whilst the percussion has a woozy and staggered sound – never quite in time with the foreground but creating a new layer of sound and possibility. It is a very physical track where each instrument plays a part and says something different. The chorus is one of the most compelling and memorable of her career and the entire song is a big and exciting number that certainly gets inside the head. Not Blue, conversely, is a more emotive and tender track where the heroine professes she is okay and defiant. A fragility and upset can be heard in the voice – as it quivers and threatens to crack – but our heroine is strong and will not be swayed by what is happening. Addressing an unnamed hero – maybe a friend or lover – he is not going to get to her. It is a song I hope is included on her forthcoming album as it mixes revealing emotions with a strong spirit without making you feel too sympathetic or detached. You are always invested in the song and happy to swim in its beauty and mystery. You are always trying to piece the story together and consider what inspired it but engrossed by the lead vocal that is as strong and enticing as any created by Sharon Lazibyrd.
The confidence and authority that has been building through the months comes to the fore in What Time Is Later? Sharon Lazibyrd opens the latest track with immense beauty and fragility. The vocal is pin-sharp and ageless. In fact, there is a choir/child-like quality to the voice which is perfectly appropriate given its themes and considerations. Inspired by Sharon's (will switch to the first name now) daughter and her inquisitive nature: she wanted to know what time was and what is considered 'later'. It is an interesting point and one that could only emanate from a young mind – someone my age is more concerned with petty queries and never pays any quarter to deeper meanings. In a curious and detached way, the heroine says we shall have to see: there is no real answer and it is something that kicks the song off with questions and theorising. The song is light and gentle to begin but builds and becomes more spirited as it progresses. Our heroine lets it be know we cannot read the tea leafs or "live in the past". There is no way of saying what the future holds and just how it will unravel – no such thing as psychics or fortune tellers; past memories and days should be remembered but not influence the future too much. It is an interesting start that will get every listener thinking and reflecting on their own lives. We all get rather casual and used to a way of life and never think too deeply about the future and the nature of time. Sharon Lazibyrd sets the stage and lets it be known the hourglass sands will keep running until the end. Keeping the lyrics oblique but picturesque ensures your imagination will run wild but she never commits to a complete answer. It is – what is the nature of time and when is later? – a subject that does not really have a set answer and, as such, the song is pragmatic and level-headed. Time will continue and things will carry on as they are accustomed to; life will keep moving and we shall see what lies ahead.
Maybe that initial question was less a provocation for philosophical pondering and more a semi-petulance and stubborn child question – where they query everything and are a bit smart-arsed. I am not sure but would like to think, with regards Sharon's daughter, there was genuine thought and curiosity afoot – rather than being rather stubborn in response to her mother. The composition bares threads of the album work (when it was Lazibyrd) and is gentle and evocative. The strings work and create energy but never intrude on the vocals. The voice itself is clear and crisp: left in the spotlight to create maximum resonance and emotion. Never quite sounding as bird-like and pure; one gets wrapped in the blend of sweetness and sharp – how that voice manages to project all kinds of possibilities and reactions in the listener. There is something decidedly English and traditional about the song. That said, on a side note, one can hear glimmers of U.S. artists like Joanna Newsome but, for the most part, the song is very much rooted in Britain. Again, you get little bits of past work but this is the most personal and focused song from Sharon – whether Lazibyrd's 'Sharon Martin' or as Sharon Lazibyrd. Our heroine is enjoying her life and wants it to slow. In fact, the idea of time and later is a source of anxiety and fear. The passing of time is something we do not consider when things are going well. If someone brings it to our attentions and makes us think – it can be quite unnerving to consider mortality and the subject of growing old. Of course, Sharon Lazibyrd does not have to contemplate such concerns being a young woman at her peak. She does, like every person, have those doubts and insecurities and wants things to remain as they are: perfectly preserved and as good as they have ever been. What Time Is Later? is not just a personal song but one for everyone.
We all can relate to the passing of time and how we want to spend the future. With regards Sharon Lazibyrd and she has pledged her time and self to her daughter. She (Sharon) is not sure what the future holds – or when later is – but knows whatever comes and however time progresses, she wants to spend it with her daughter. That closeness and dedication is delivery with shivering and heartfelt vocals that rank among the most immediate and meaningful I have heard in a long while. Listening to the strings and piano play and you get a blend of Kate Bush and Nick Drake; not just in the composition but vocal too. There is a balletic, infantine beauty to the voice but endless passion and maturity. Blending gravity and graveness with hopefulness and love – it is worthy of the legends of music and some of the finest voices in British music history. The lyrics are deep and profound but imbued with the personal and familial. As we step into the coming year, there is uncertainty how 2017 will pan-out. We all want a year more secure and less hazardous than 2016 so What Time Is Later? arrives at a very appropriate juncture. Whatever you take from the song, and you will take something, you will come away more educated and fulfilled. The song is not meant to underline the urgency and unpredictability of life but help us focus the mind on to what is important. The future is unsure but rather than dwell on its unpredictable nature; concentrate on what is most meaningful and pure to you. Few songs compel the listener to think like that, for that and many more reasons, it makes What Time Is Later? a stunning example of Sharon Lazibyrd's current and just what Half Shame and Half Glory will contain.
I mentioned age in the opening as a way to separate genres and highlight a problem in the mainstream. Sharon Lazibyrd is a young artist but someone who is having to compete (across radio stations) with a wave of musicians in their teens and twenties. Music's new entrants seem to get younger with each year with many feeling the pressure of the industry. Not to connect age/maturity to experience and fortitude: those who have been performing for a while and have that steeliness are more likely to hurdle music's tough rigour and survive the test of time. I shall come back to that topic, and revisit my opening subjects, but it is the only consideration for promotion and focus should be talent and ability – gender, race and age should never enter into things. Her current single, and forthcoming album features Sharon Lazibyrd with a crew of talented friends – they bring piano, accordion and backing vocals along, and with it, new colours and avenues. Her debut album, Half Shame and Half Glory, is mooted for release next spring and was recorded at Somerset's Orchard Studios. Situated in Barton St. David the studios offer live spaces and a Dead Room – acoustically treated to provide the best setting for those artists more stripped-back. I love that album title and all the images it provokes. One is tempted, by the mere sight of that name, to conspire and imagine as to the origins and depths. We will all get a chance to discover the stories and gems when the L.P. is released, but for now, What Time Is Later? is the first taste of summer and all the warmth and nourishment it promises. I often highlight it as something to underline on the C.V. but any inclusion on BBC Radio 6 Music is not something to take for granted. Sharon Lazibyrd has performed at their annual festival and played across the station. Legendary luminaries like 'Whispering' Bob Harris have spun her work as has Tom Robinson.
Performances around the U.K. and E.I.R.E. have ensured the music extends past Somerset and has reached multiple nations. It is always vital conquering the local market: Sharon Lazibyrd has carved her name into the Somerset legend books and has a fond and loyal following there; she is getting her music known across the nation and surely is ready for international demands. I say this about a lot of acts but getting your feet in foreign doors is something I would recommend. I have seen American bands come to Britain – assuming they would only be welcome for a short stay – and find themselves in-demand for months on end. Not only does that get that all-important gig revenue in but it ensures the music is championed by hundreds (or thousands) of new fans. Many feel that sort of possibility and cachet is reserved for bands but that is not the case. Sharon Lazibyrd's brand of Folk – with that English sensibility – will find admiration in France and Europe; there are areas/cities in the U.S. with like-minded artists; I would not bet against her finding fandom in Australia too. She, like so many ambitious musicians, want to go as far as possible but she seems comfortable in England – that is reflected in her sound. I know Sharon (shall get on first-name terms at this point) takes influence from Music Hall music and the richness of the past but there is an accompanying vein of modernity and contemporary currency. That is a balance not only rare but much-needed in music. I feel Sharon will capitalise on her current material and keep the wheels moving (fast) through the next few years. Getting praise and recognition from influential D.J.s and stations is a huge step – one she has already achieved. What form Half Shame and Half Glory's remaining tracks take is hard to say but I am sure there'll be that mix of uplift and introspection.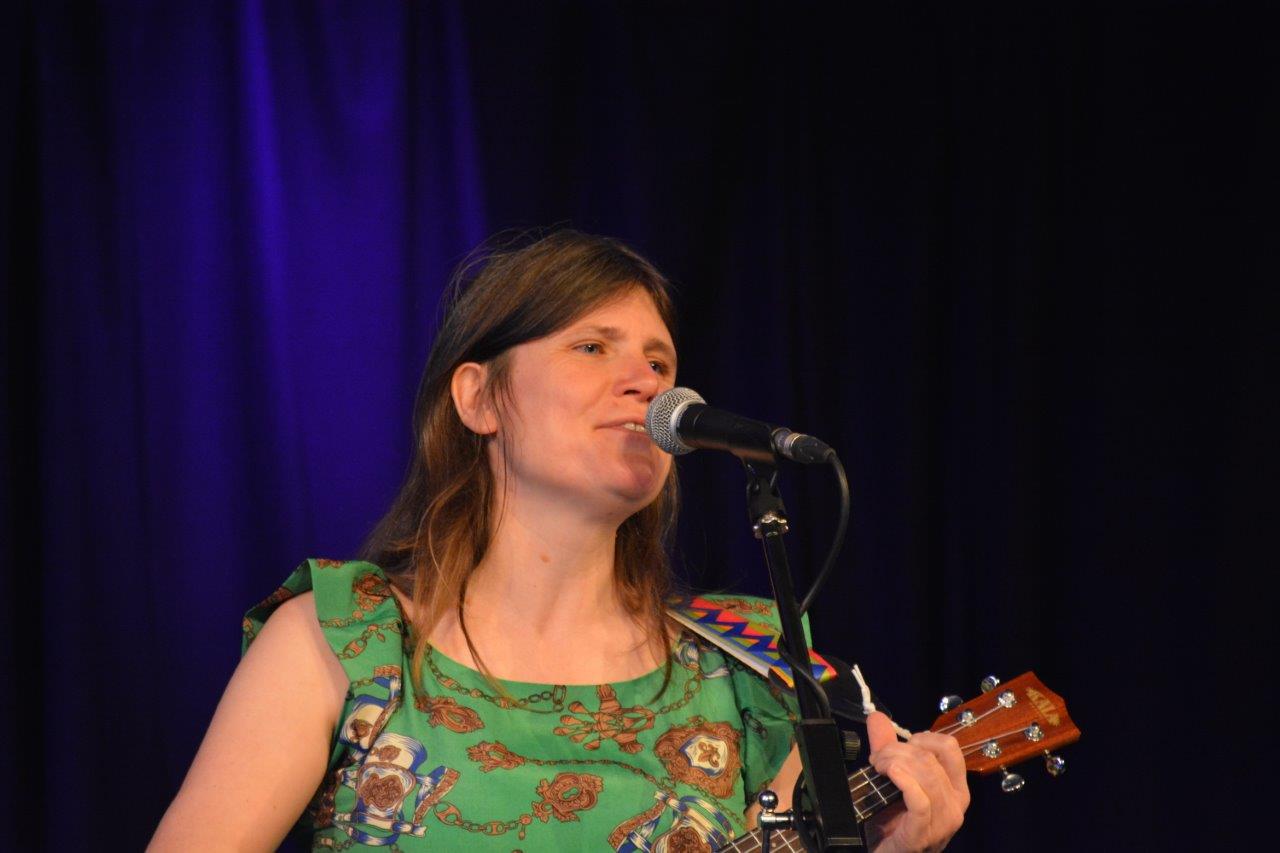 I feel, even in Folk, too many artists get obsessed with self-analysis and darker themes. Hearing someone stray away from that and create music more nourishing and appealing is wonderful. We have had enough negativity this year so do not need to hear it in our musicians. I guess that is why 2016's best albums have been defined by a blend of positivity and rebellion: taking issues like suppression and oppression and fighting against it. I began by looking at Folk and the ways in which it is defined by others. Not only have some of the year's best albums had Folk as its roots – including Angel Olsen and Bon Iver's latest – but it shows just how nimble and expansive the genre is. There is, as Sharon Lazibyrd shows, a semblance of Folk that has an English sensibility and traditional roots. Again, contrary to that, there is Folk that brings other styles together to create something unexplainable and wonderful. I feel it is the Englishness and heritage of Sharon Lazibyrd's music that has resonated with critics. Whilst the more expansive and 'busy' Folk-based music has been made (this year) by American artists: it is British artists who are keeping that Folk purity intact. Before I end this; point to where Sharon Lazibyrd's 2017 takes her, it is worth understanding the merit and importance of those classic albums in the Folk genre. The 1960s – '70s stunners like Five Leaves Left and Pink Moon (Nick Drake); Bob Dylan's Bringing It All Back Home and Roy Harper's Stormcock – albums that are indispensable and hugely influential. Not only have they helped shape and guide music as we know it but, on their own feet, stand as truly profound works. Bring in more modern works like Laura Marling's Once I Was an Eagle and Joanna Newsom's Ys; David Bowe's Hunky Dorie and one-off wonders like Iron & Wine's Our Endless Numbered Days (2004) and you can see – from that small representation – the quality and depth Folk can achieve. Granted, a lot of those examples are American but I always find the British artists do things like nobody else. The new breed of British Folk artists are showing how magnetic and alluring Folk can be – whether you class it as true to its origins or a new form of the sound. Sharon Lazibyrd strikes me as an artist who loves the 1960s' best Folk albums but has a fondness for the new pretenders. This could mean future records that sit ambition and energy alongside heart and the home. Regardless; we have a musician who has penned a beauty in What Time Is Later? That is not just my personal view. Take one listen to the song and all those emotions, threads and reactions are…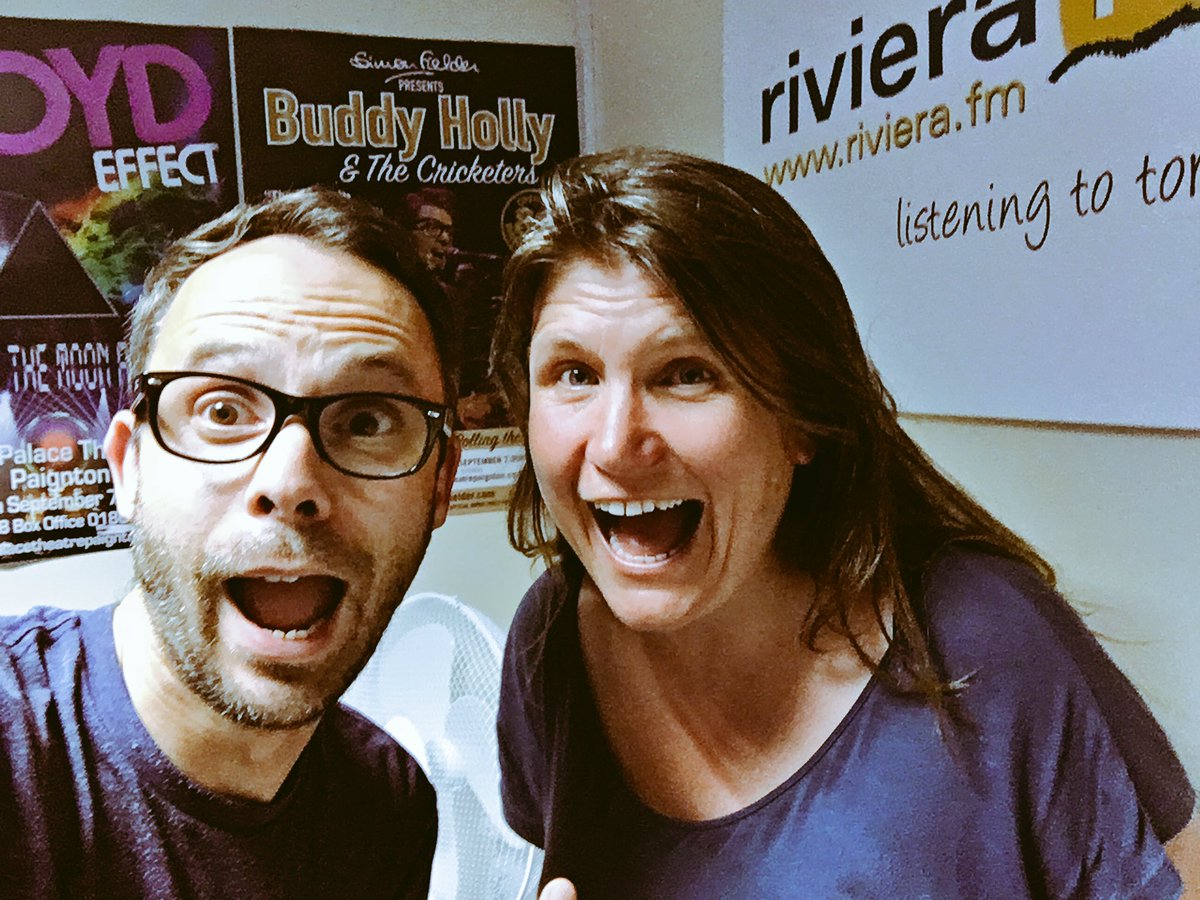 EVIDENT the second the music begins
__________________
Follow Sharon Lazibyrd
Official:
http://lazibyrd.wixsite.com/sharon-lazibyrd
Facebook:
https://www.facebook.com/Sharon-Lazibyrd-324663394401783/
Twitter:
https://twitter.com/SharonLazibyrd
SoundCloud: