TRACK REVIEW:
Toothless
Terra
9.4/10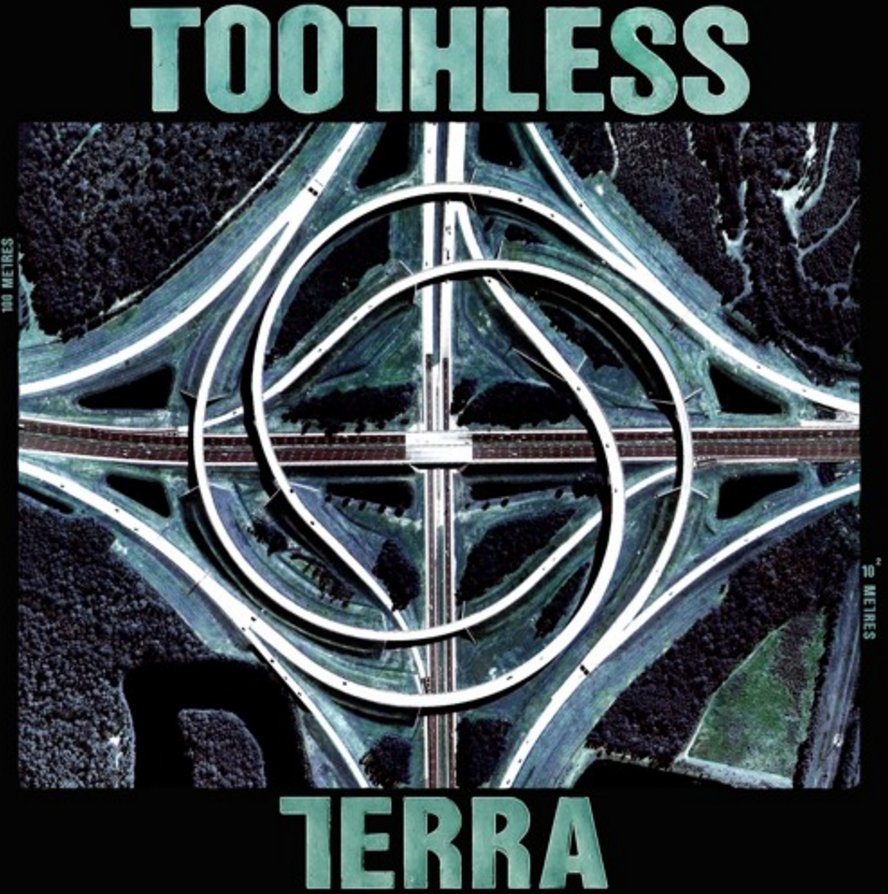 Terra is available at:
https://soundcloud.com/toothlessband/toothless-terra/
RELEASED:
23rd March, 2016
GENRES:
Alternative
ORIGIN:
London, U.K.
LABEL:
Transgressive Records/paradYse Records
____________________________________
IT is quite exciting looking at a new act that has been formed from…
an existing one.  In the case of my featured artist:  Toothless stems from the mind of Bombay Bicycle Club musician, Ed Nash.  I will come to him soon, but for now, I wanted to look at the solo artists making their mark; the way the music industry is shaping up- completing with a bit about atmospheric, dramatic sounds.  With the end-of-year lists already out there and being digested:  there seems to be an oversite, from what I can see.  A lot of (these lists) focus heavily on the bands and they produce.  Over the last few years, I have seen a varying degree of solo acts emerge.  Sometimes you get an instant, unforgettable act- someone who sticks in the mind for ages- whereas a lot seem to be rather hit-and-miss.  This year, there seems to be a lot more quality around (compared with last year).  I have grown a little weary of the B.B.C. and their predictions for the coming year.  There is that leaning towards 'commercial' sounds:  what will thrill the mainstreams and provide a sense of safety.  No recklessness or bravery at all:  the artists (selected) have nothing to distinguish themselves from what is already out there.  Tell a lie, actually:  Billie Marten- a young singing prodigy- is a name that should be known by all.  Her golden, tender voice is the only name (from the B.B.C. longlist) that I would recommend.  If we want music to progress- and I think we do- we must embrace musicians that do things differently.  The U.S.A.'s Abra is a magical proposition:  bedroom-made hooks and emotive songs are just what we need to embrace.  Cloves is an Australian (female) solo artist who has a honey-rich voice and a distinct down-to-Earth quality to her tones.  Tinashe is an R&B hotshot whose track B.B.C. longlist) that I would recommend.  If we want music to progress- and I think we do- we must embrace musicians that do things differently.  The U.S.A.'s Abra is a magical proposition:  bedroom-made hooks and emotive songs are just what we need to embrace.  Cloves is an Australian (female) solo artist who has a honey-rich voice and a distinct down-to-Earth quality to her tones.  Tinashe is an R&B hotshot whose track All Hands on Deck surpassed the 26-millin views marker on YouTube.  What you can tell from my examples is the emphasis on female solo artists.  In the past, there has always seemed like an imbalance:  the boys have always dominated the 'to watch' lists- whether part of a band or on their own.  This year, the women of music are making their voices heard.  When it comes to the guys, the gas has gone off somewhat:  whether tarnished by mainstream 'stars' who do not really cut the mustard; the general predictability of the genre.  It is true:  there are some sensational female artists to watch out for.  The guys should not play second-fiddle:  it should not be assumed there are few gems to be found.  I have grown weary of the placid, somnambulistic sounds being promoted across national radio.  There are some rather drab male artists around which is causing a conundrum.  If you dig hard enough; you can discover some incredible artists who deserve a lot of focus.  Ed Nash- him from Bombay Bicycle Club- already has a name and reputation.  Before I continue on- and highlight his strengths- let me (if you have not heard of him) introduce Nash to you:
"Toothless is proud to unveil a debut single, Terra. It's released on the 13th May 2016 through Transgressive/ParadYse Records (Marika Hackman/Spring King/Blaenavon) on limited edition 7" vinyl/digitally.
Ed Nash is Toothless, a brand new project from the Bombay Bicycle Club musician. His opening statement here, Terra, was self-produced and then mixed by Beach House/TV on the Radio's acclaimed producer, Chris Coady (with some additional production by Jack Steadman).
Toothless will make his live debut at Moth Club on 17 May. Tickets available via. DICE".
Although backed by a rich and compelling sound:  Toothless is very much the work of Ed Nash.  In a culture where there are more Ed Sheerans than James Blakes:  we need to be promoting acts that are genuinely fresh, promising and original.  I am proud there are so many female artists getting due recognition:  they are showing the guys up; good for them.  Nash is a musician who does not need to prove himself:  his work with Bombay Bicycle Club is exemplary and captivating.  Going out alone, Toothless is anything but:  there is plenty of bite, gutsiness and snarl to the music.  That is what's missing from the mainstream:  there are few artists that grab you by the senses and drag you into the music.  So much pacificity and laziness.  I think we have reached a point where love songs hardly prove surprise.  The acoustic guitar-strumming Pop stars have pretty much covered all of the bases over the years.  I am getting a little tired of the sickly, who-gives-a-crap nature of music:  where are the musicians who want to do things differently?  Nash's latest carnation has certainly got inside my head.  Terra is a song that compels and grips you from the first listen.  Building, growing and campaigning:  the song lusts, lunges and swells with orchestral spelndour.  I cannot wait to hear what he comes up with next.  If he keeps this sound/style consistent- songs that have the same dynamics and style- then he could be among this year's most talked-about solo acts.  The boys need to make their stamp- the girls have no such problems- and overturn the current malaise.  With heavy focus being paid to bands- they ALWAYS hold the majority vote- the male solo artist is in danger of slipping away and being a minor pawn.  This does not seem just or right.  If we want future generations to come into music:  we need to make sure there is balance and inspiring musicians.  The only way this will happen is to clear-out the beige, boring acts- that are not going to stay in the mind- and augment those who have drama, emotion and variation to their music.  The boy doth protest too much, huh?  Perhaps so, but I feel justified:  I want to feel music's future is in safe hands.  The way things are; I cannot make that proclamation.
As the bass player for Bombay Bicycle Club:  we did not get a lot of opportunity for Nash to take centre stage.  The future of the band is quite uncertain- they are taking an indefinite hiatus but may be back sometime- so Nash is stepping out solo.  Bombay Bicycle Club's last album, So Long, See You Tomorrow saw the band go out on a high note- if indeed that is to be their last statement.  Not overbearing or too powerful:  it is a beautifully captivating and emotive swansong.  Nominated for the 2014 Mercury Prize– and no small wonder- it showed the band in peak form.  The thoughtful, engaging melodies were inspired by trips around Europe and India- lead singer Jack Steadman was inspired by his travels and recorded a lot of sounds/influences whilst there.  Whilst there were some heavy and unforgeable softer moments:  it was the playful and friskier elements that resonated most with critics.  The Bollywood-esque touches were not too intense and liberal- peppered sporadically for maximum impact- and as such, the band sounded more focused and disciplined.  Luckily, there are some strands of B.B.C. in Toothless.  That swooning and hypnotic sound is all here and correct:  Nash has ensured he does not replicate the music of his former band.  Whilst Terra has melody and softness at its heart; you can hear a definite defiance: a man breaking from the shadows and showing what a prospect he is.  The kaleidoscopic, colourful moments are all there:  what you get is a revitalised musician who has his own personality.  Toothless has few comparisons in the modern music world.  I mentioned the likes of James Blake earlier- someone who can combine moody and melodramatic with huge conviction- but Toothless is a very unique force.  That is a refreshing thing in the modern age:  few acts sound new and unlike anyone else.  If you are a fan of Bombay Bicycle Club, you will be able to empathise with Toothless.  New listeners- not familiar with Nash's past- need not worry:  Terra is a song that welcomes you in and seduces you with aplomb.  How Nash grows and develops will be exciting.  Whether he employs some of his Bombay Bicycle Club past- the softer side with Bollywood touches- or keeps consistent, will be fascinating to see.  I would love to see an E.P. come forth:  a full exploration of what Toothless can provide.  As debut singles go:  Terra is going to be a tough one to beat!
Terra begins with heavy breathing and a real air of mystique and tranquility.  Those intense breaths are replaced by something throbbing and evolving:  an electronic parable that feels like an ocean trickling in the moonlight.  Evocative and spellbinding; our hero soon approaches the microphone.  Allowing his words to flow and elongate:  Nash has finally arrived where he wants to be; cradling terra.  Whether the title refers to a sweetheart or something else, I am not sure.  In Latin, terra is the name for Earth.  The dreamy, relaxed nature of the vocal leads your mind in various directions.  On the one hand, there is a certain romance and revelation to the delivery:  a proclamation or declaration to someone treasured and special.  On the other, our man is floating in the atmosphere and seems to be at one with his surroundings.  The cosmic-cum-spacey sound gets my thinking about Earth (and the bond he shares with it).  Now that the "wait is over":  it seems like they are united- whether a girl and Nash; the Earth and our lead- which got me thinking once more.  As the lines are delivered, the percussion builds and heats.  A militaristic roll adds energy and gravity into the surroundings:  juxtaposing with the floaty, eerier weightlessness of the opening.  This central idea- the wait being over- makes you wonder and speculate, somewhat.  It is a curious thought that could have multiple interpretations.  After the serene and soothing introductory stages:  the composition has transformed into something skyscraping and hard.  Almost like the waves crashing down- or fires burning- you can feel that shift and rawness make its presence felt.  Our hero remains graceful and soothed above the chaos:  almost at peace with what is happening around him.  If some words do get lost in the composition- as the electronics and percussion reach their height; the words get slightly compressed in the mix- the sentiments and codas are clear.  Our man is holding on and seems keeps the mystery strong.  At every stage, I detach myself from love and towards something less personal and more universal.  Given the song's title; I am curious what inspired its creation.  Pushing against modern/boring themes- heartache and the same, cliché sentiments- Nash ensures Toothless' debut cut transcends expectations and categorisation.  The vocals have an inimitable personality and colour to them.  Never too unconnected or intense:  you get a brilliant balance between raw emotion and floating-to-the-skies etherealness.  Similarly, the composition could only come from someone who has put his heart and soul into it.  It would be impossible to rush Terra's composition:  I can hear the detail and discipline that has gone into the making.  All of these points stick in the mind as the song gets more urgent.  Orbiting (the Earth) "forever" you wonder whether there is imminent doom- our planet being struck by an impending downfall- or whether (the words) are metaphors for something else.  Maybe Nash- when writing this song- felt the need to disassociate himself somewhat.  Maybe inspired/harrowed by the unfolding events around the globe- terrorism and political corruption- and wants to get away from all of it.  Whatever the genesis behind Terra:  you cannot deny how the song involves every listener and makes you jump inside.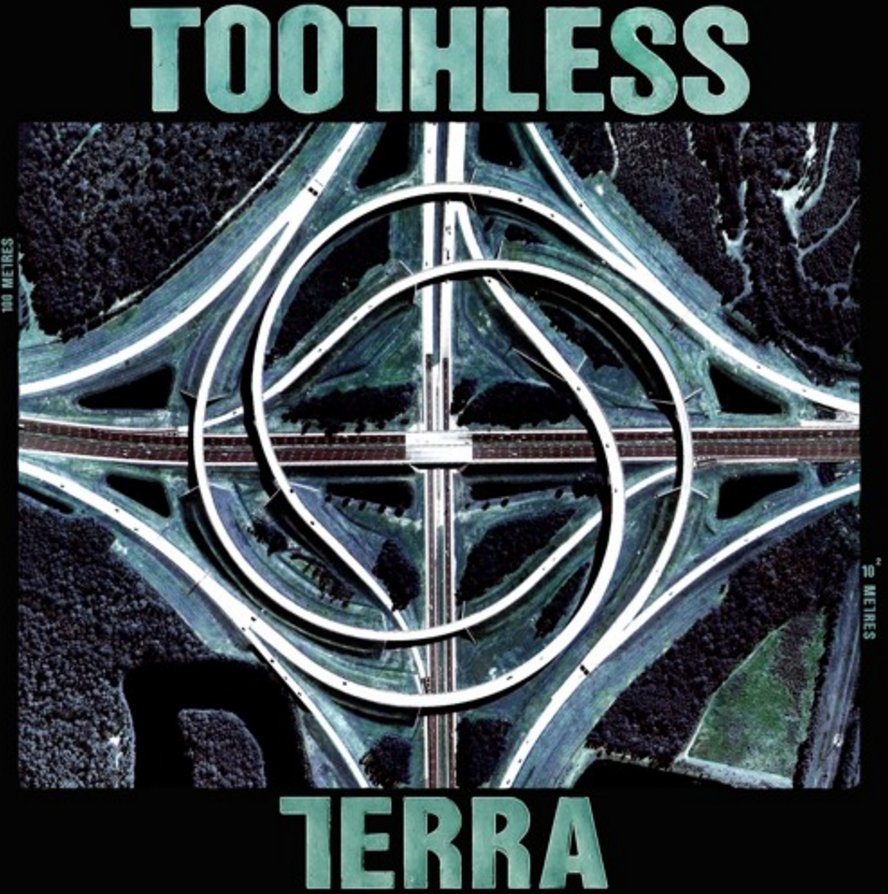 A lot of tracks can be played in the background and never elicit any emotional reaction.  Here, that couldn't be further from the truth.  I hear little touches of Bombay Bicycle Club- although they never sounded as meaningful and nuanced- and bits of Beck, too- when he was at his brooding, experimental best (Mellow Gold and Modern Guilt are two such examples).  Thinking of Beck's twin (aforementioned) albums, a compound comes to mind:  mellow guilt.  Those words could well be a definition for the song:  there is a degree of mellowness- stuff what is happening and submit to the Earth- but an underlying feeling of stress and culpability.  Perhaps I am over-reaching but the song does that to you:  everyone will have their own interpretation and take-away.  I have mentioned B.B.C. and Beck:  there are some little touches of David Bowie too (during his Ziggy Stardust regency).  Nash pulls from the '70s, '90s and '00s to create something classic and of-the-moment.  This song could have easily fitted into those decades and sounded completely natural:  it is a track that defies genres, ages and tastes.  Those who like their music modern and current will be swayed by the tremendous production and utilitarian lyrics.  The experimental, psychedelic touches will resound with fans of Bowie and Beck:  those who like their music more cutting-edge and imaginative.  In truth, few listeners will be able to quibble with Terra's majesty.  By the closing moments, that clawing heat starts to cool a little.  The composition deconstructs and strips itself piece-by-piece.  The light comes back up and the song ends on soothing and tender notes.  Wordless vocals echo and rebound; the electronics trickle and bubble:  a perfect way to wrap things up.
Congratulations must be given to Ed Nash who has truly stepped from the sidelines of Bombay Bicycle Club.  Always a potent force in the band- the backbone that made their sound so elemental and stunning- he shows no nerves on his debut cut.  Toothless is a great name but one laced with irony:  few musicians have sounded as canine and impactful.  Terra is a song that will hit you immediately and cause a certain fatigue.  It is an intense and busy song that demands you pay attention and surrender to its mandate.  That said, you will want to come back (to the song) and let it soothe the soul.  So much detail and colour go into a song that- on the surface anyway- seems relaxed, detached and Space Age.  Kudos must go to the producer- whether it was Nash or someone else- who has ensured things are not too polished and clean.  Some elements do get buried- one or two of the lyrics lack decipherability- but overall, you have a production that seems epic and hypnotic in equal measures.  Nash shows what a stunning and original voice he is.  As a singer, he sounds everyman yet betrays a debt to no one.  You get emotion, sleepiness and calm; force, passion and soul:  all wrapped inside one another and eliciting different responses.  I would love to see Toothless create another Terra; the song deserves huge applause and attention across the country.  If we hear more artists/songs like this:  music could well get the lifeline it sorely deserves.
I have been quite negative towards some solo artists, but with good reason:  there is no room for poor quality and sameness in the music industry.  There is nothing wrong with being daring and trying something new.  It might not work out the first time- and you need to go back to the drawing board- but that is the wonderful thing.  Artists that last longest- and influence others hugely- are those that do not follow the pack.  I seriously doubt the boys will overtake the girls this year:  in terms of solo acts; they are beating us comfortably.  I would hope there can be some redress and levelling-out over the coming:  some of the chaps coming through with original and thought-provoking sounds.  Ed Nash has always been 'on my radar':  I have followed him since the start of Bombay Bicycle Club.  Whilst I loved the band; I sort of waned a bit towards the end:  favouring their earlier work and yearning for that kind of surprise and stun.  Luckily, Toothless is an act that has the potential to change ways and compel other artists to change things for the better.  Terra is a song that announces Nash's arrival with confidence and nuance.  You get hooked into the song and are helpless to resist its strength and dominance.  Future listens see new layers unpeel:  a song that needs a few plays to get the most from it.  Of course, there is plenty more with that came from- let's hope, anyway- and this is the start of things.  I am sure Nash has plans for this year already mapped out.  Whether an E.P. is coming in the spring/summer- it would seem the logical next step- that would capitalise on this early promise.  Being a prolific and seasoned musician, I can only guess what is to come.  Touring, promotion and radio interviews will all be forthcoming:  after that, the world seems like his proverbial.  I try not to get too carried away with a single song:  it is just one moment and not indicative of an artist completely.  After hearing Terra; I feel Toothless can grow even sharper and more impressive.  Maybe, emotionally speaking, new ground will be ventured:  the sound might get tweaked and taking in a new direction.  What I hope is- and surely what will happen- is that quality remains of the highest order.  Toothless show just how ironic their name really is:  one suspects Nash had a smile on his face when concocting that name.  The truth is, there are plenty of artists (of the male variety) that are just waiting to get mainstream approval.  From Rap artists Mozzy and Nef the Pharaoh; Hip-Hop's Allan Kingdom and R&B artist Daniel Caesar are just a few musicians to watch closely.  The male artists promulgated by the likes of the B.B.C. are not my idea of what the music world need.  Sure, they have a radio-friendly sound and a bit of vigour to their music:  when you listen hard; they sound bereft of real originaility and potential.  I suppose it depends on your tastes:  if you love current Pop; you'll no doubt love what is already out there.  I just have this feeling in the pit of my stomach:  the solo realm will see the boys battered down and a real minority.
As a songwriter, I do not want to look at the past and keep drawing influence from musicians either dead or retired.  I need to support something contemporary and of-the-moment.  As I scan the Internet, radio and social media; I find few male solo artists I get excited about.  Either there is that need to replicate someone else- fitting into expectation moulds or too limited to forge their own sound- or the musician just doesn't have what it takes.  Luckily, there is a small band of artists who are starting to make their first steps.  Ed Nash does not need to rely on his cache to ensure Toothless gains support.  The music is very much speaking for itself, right now.  Terra has been shared and spread across social media:  fans are backing the song and ensuring it gets itself about somewhat.  If anything, more people should investigate Toothless:  get on Facebook and Twitter and throw their weight behind (Toothless).  Every time I hear a musician- either current or past- bemoan the state of modern music; I get this uneasy feeling in my stomach.  On the one hand, they make pertinent arguments:  things are not as good as they used to be.  We have to face the fact:  music reached its precipice in the '90s:  those days are gone and we will never see the likes again.  With that cemented, we need to start being more positive:  with passionate enforcement; music can improve and grow.  It will take a long time to do this- and a lot of changes need to occur- but we can get there in time- and revitalise the scene completely.  I shall leave with a bit about Toothless and the significance of the music.  I know so many people who all say the same thing:  "where are the musicians that stand you to attention and recall the masters of old?"  Okay, the question isn't phrased that way, but the sentiment is unchanged:  we want to discover modern musicians who have the quality and originality of the past.  Toothless is a tanker of steel that cannot be overlooked and downplayed.  These are the early days but I have high hopes for Ed Nash's latest project.  Gaining experience from Bombay Bicycle Club; this has been brought into a fascinating song:  the mighty Terra.  If he can follow this- and there is no reason why not- then that will be…
SOMETHING to witness.
______________________________________________
Follow Toothless
Official:
http://www.toothlessband.com/?lf=697f5f7cf3dc9a7751867ea061a15b7b
Facebook:
https://www.facebook.com/toothlessband?lf=9a8eb963f3859b5e08d888a3beb54df0
Twitter:
Instagram:
https://www.instagram.com/toothlessband/?lf=1f1363f426f279e324fcbe3d997f5678
_________________________________________
Music
https://soundcloud.com/toothlessband