FEATURE:
The July Playlist
  
Vol. 3: Last Kiss at the Summer Bummer
_______
IF the title of this feature sounds a little suspect…
IN THIS PHOTO: Nina Nesbitt
then it is not intended to be. I am excited bringing together new tracks by Lana Del Rey (joined by A$AP Rocky and Playboi Carti) and Arcade Fire. AlunaGeorge are on fire; ALVVAYS and Nine Inch Nails are not exactly sitting on their hands.
In addition to all the big-name releases; there are some great albums out this week. I have been looking at all the mainstream and underground releases from music…
It is an assuredly confident and prosperous week for music. Make sure you ingratiate yourself with the full spread of awesome sounds, incredible singles and hot-off-the-press videos…
_______      
Lana Del Rey (ft. A$AP Rocky and Playboi Carti) – Summer Bummer                         
Arcade Fire – Electric Blue
AlunaGeorge – Last Kiss
ALVVAYS – In Undertow
Nine Inch Nails – LESS THAN
Dillon Francis (ft. G-Eazy) – Say Less
Honne – Just Dance
Daphni – Hey Drum
Speedy Ortiz – Screen Gem
Tom Williams – Get High
Little Cub – Breathing Space
Algiers – Cleveland
Rhye – Please
MNEK – Paradise

Dutch Uncles – Streetlight
Nadine Shah – Holiday Destination
PHOTO CREDIT: Steve Neaves
Dizzee Rascal – Wot U Gonna Do?
PHOTO CREDIT: Amber Pollock
BLOXX – Curtains

Tyler, The Creator – Boredom
Billie Eilish – COPYCAT
Empress Of – Go to Hell
alt-j – Deadcrush
Swimming Girls – 2 Kids

Bonzai – I Feel Alright
Callum Beattie – Man Behind the Sun
Coldplay – All I Can Think About Is You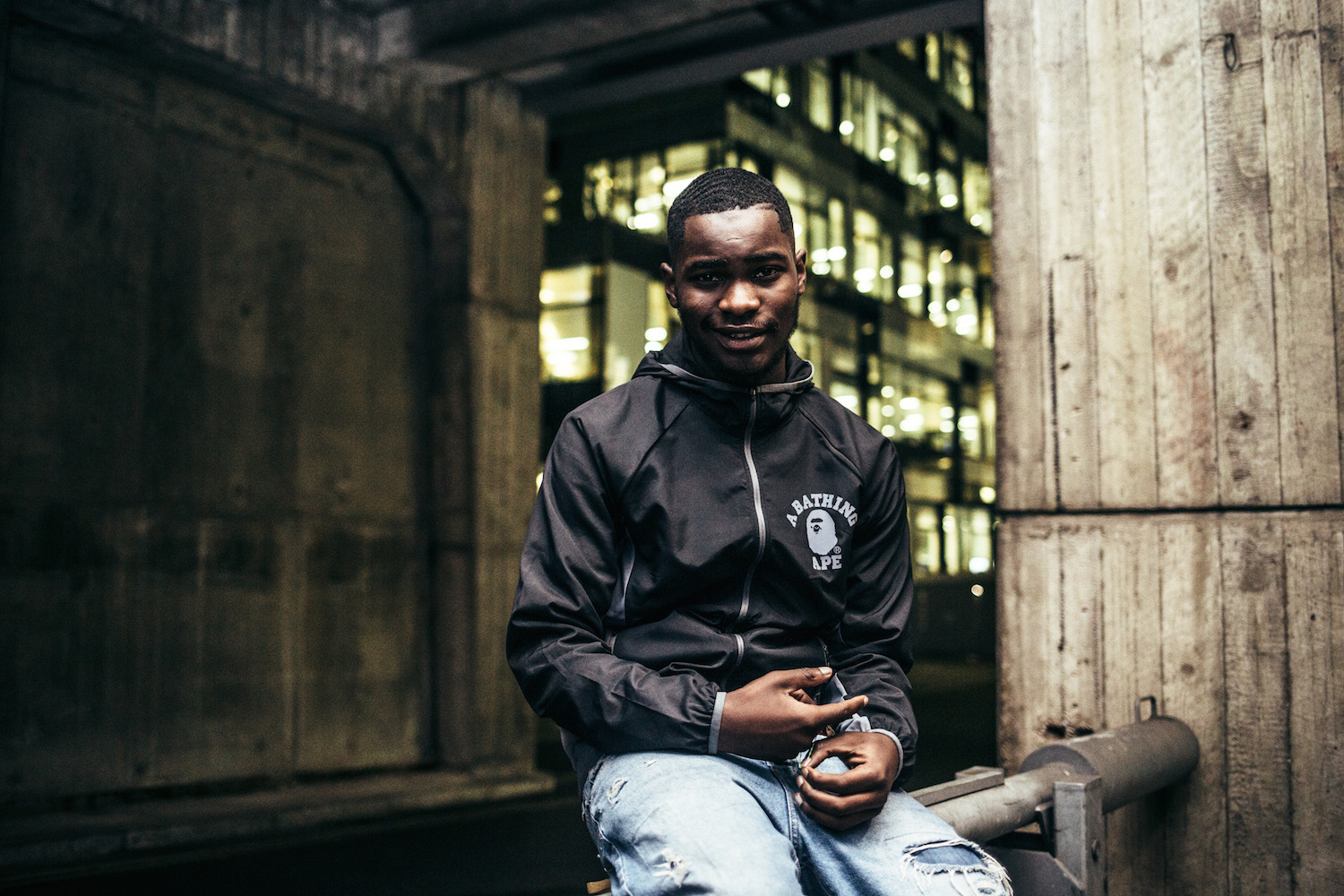 Dave – Tequila
Demi Lovato – Sorry Not Sorry
Friction (ft. Doctor) – Mad in the Jungle
PHOTO CREDIT: Katharina Næss
Galantis – True Feeling
Jack Johnson – My Mind Is for Sale
George Glew – Bury Me
Kesha (ft. The Dap-Kings Horns) – Woman
The Dears – 1998

The Pains of Being Pure at Heart – Anymore
Boris – Kagero
Nina Nesbitt (ft. Goody Grace) – The Moments I'm Missing

One Republic (ft. Seeb) – Rich Love
PHOTO CREDIT: @mellowedhigh
The Sam Willows – Save Myself
Luke Rathborne – Don't Call Me Baby
Manchester Orchestra – The Moth
The Sherlocks – Live for the Moment
PHOTO CREDIT: Collin Pietz
Twinsmith – Every Step
Ruel – Don't Tell Me
The Script – Rain

Selena Gomez (ft. Gucci Mane) – Fetish
French Montana (ft. The Weeknd and Max B) – A Lie
The Sound of Arrows (ft. Niki and the Dove) – In the Shade of Your Love
Suzi Wu – Teenage Witch
ODESZA (ft. Naomi Wild) – Higher Ground
Lo Tom – Covered Wagon
INTEGRITY – I Am the Spell
Drones Club – International

Vance Joy – Lay It on Me
PHOTO CREDIT: Neil Favila
Daley – Temple

Japanese Breakfast – 12 Steps
Jonas Blue (ft. William Singe) – Mama

Shabazz Palaces – Welcome to Quazarz
Mr. Jukes (ft. Lianne La Havas) – When Your Light Goes Out
RAC (ft. Joywave) – No One Has to Know
Mura Masa (ft. Jamie Lidell) – NOTHING ELSE!

Nick Lowe – Burning
Sheer Mag – Just Can't Get Enough
PHOTO CREDIT: Joe Connor
Francobollo – Future Lover

Offa Rex – Sheepcrook and Black Dog
Oh Wonder – Heavy
Waxahatchee – Brass Beam

Kinobe – Thought It Was You

Ravitez – Aliens
The Vamps – Paper Hearts

HRVY and Redfoo – Holiday
KAMBO (ft. Ayla) – Stand Up in the Light

Silverstein – Wake Up
Bugzy Malone – Aggy Wid It

67 – Saucy
Alice Cooper – Paranoiac Personality
Kllo – Virtue

Paul Heaton & Jacqui Abbott – I Gotta Praise
Avenged Sevenfold – God Damn
Aloe Blacc – King Is Back
Wilkinson (ft. Boy Matthews) – Wash Away
PHOTO CREDIT: Joyce NG
Childhood – Nothing Ever Seems Right

The Kooks – Broken Vow
Marian Hill – Down
Amber Mark – Way Back
Gordi – On My Side
The Xcerts – Feels Like Falling in Love
Deap Vally – Julian
red kite – take care of your own
Feist – Century
Trinidad James – Di$respectful
Sage the Gemini – Pilot
IN THIS PHOTO: Lana Del Rey
I guess Arcade Fire's new single is the most exciting release of the week. There are some other great songs but it seems the Canadian band is in the form of their life. I am excited to hear more from them but have been impressed by the sheer volume and quality of new music this week. As we head into summer, the standard is really starting to shoot up.
I shall keep my ears open and see what the next week provides. If this week's instalment is anything to go by; it will be a huge and memorable collection of new music.