TRACK REVIEW:
Zernell Fontaine
Tropicana
9.3/10
Tropicana is available soon
GENRES:
Afrobeat; Hip-Hop
ORIGIN:
Luton, U.K.
______
I have rejigged a couple of my reviews to accommodate…
a new artist turning some heads. I shall talk more about Zernell Fontaine shortly but, before then, wanted to talk about a few subjects. The first relates to consistency and artists who have an impressive creative pace; Urban/Hip-Hop artists and their importance; Afrobeat sounds and their increasing popularity; Luton and music emanating from outside of London; the importance of young black artists in Britain and, strangely, sites like YouTube and the usefulness of feedback – a bit about self-promotion and the need to diversify. I was going to review The Wave: one of the biggest tracks from Fontaine; one that has been generating buzz and getting some great feedback. The video for that is available online and it is something that differs, sonically, to his current material. It is a bustling and ever-changing musical landscape. Artists who want to remain relevant and popular are always at the mercy of the fast-flowing waters. I have seen a few who cannot acclimatise to the pace and ferocity of trends, market needs and competition. The modern artist needs to be aware of the market and ensure they do not fall behind. I am not saying everyone has to release a song every week and constantly change who they are. Too many are releasing songs every few months/longer and unable to capitalise on their initial success. When an artist unveils a track, there is a lot of promotion needed: a constant need to get the sounds out there and ensure they are spread far and wide. Many are reluctant to record new material until their songs/E.P. have had a long time to settle – often touring follows and a bit of a rest. That is fine – and something a lot of artists do – but I am becoming more aware of certain acts and the dangers of leaving too big a gap. I refer to a couple of mainstream acts (naming no names) who, I noticed, left a space of several years between releases. For new artists, there is a lot more competition and it is that much harder getting your music recognised. Technology and music-sharing sites make it easier to create and disseminate music these days.
Applying this to Zernell Fontaine and he is someone who is ripe, receptive and responsive. As I say; I was going to review one of his tracks but, being pretty fertile, the young artists is releasing new material. Tropicana is not available yet – getting it whilst it is hot in the oven – but that will all change very soon – another song is going to follow in its wake. I am impressed when a young artist has that motivation and is eager to get music out there. Maybe is an issue with solo artists – bands tend to be more productive – but there is a real danger taking time between songs and assuming the fanbase will be there. It might be configuration/planning but, if you have management/a label, it is a lot easier. Fontaine has signed to Radar Music (via Sony/Red) and has backing. It will be easier, therefore, getting his songs made, released and promoted. I fear a lot of our best new artists have to spend so much time on a single song; it means other artists come along and attention wanes. It might seem irrelevant but, in regards Fontaine, he knows the dangers and pitfalls of music and ensuring he is as active and hard-working as they come. I feel; were he to spend a lot of time pushing one of his tunes, he would leave himself open to short-attention-spanned fans who might seek a similar artist. That is not to say Fontaine lacks quality and consistency. He releases new material quite regularly – or at least in the past few months – and is determined to get his name out there. Before I come on to my next point – and something I will elucidate on more, later – a bit about social media coverage. Fontaine has a strong fanbase and some of the freshest and hottest music on the block. His official website it great but, in my view, there is little information available regarding Fontaine. It is important ensuring the music is out there but people want to know more about the artist and what drives them – where they come from and what makes them tick.
We do not need a great, long story but there needs to be a certain detail. For me, I wanted to know about Fontaine's influences and what brought him to music; make it easier for me to write something deep and relevant. I hope these changes occur and the young maestro puts more detail on his website. He is a photogenic chap and has some great photos on there. Some accompanying biography would be good so I can get to know the human behind the music. The same goes when we look at YouTube. I know there are videos out there (of Fontaine) but it would be nice if he had a fully-fledged page and provided regular videos. It does not need to be over-the-top but all his music videos; a few diary entries and another view into Fontaine's life. He is a fascinating young man and I, for one, would like to hear him provide thoughts on the market and his peers; the kind of sounds he is putting down and some personal stories. Zernell Fontaine could be called 'Urban'; songs like The Wave have sick flows and tense narration; some slick flows and swaggering confidence. No matter how you compartmentalise and define his music, it emanates from the streets. Latest/upcoming single, Tropicana, deals with Afrobeat but previous cuts have taken their cue from Urban corners. I feel, even in 2017, Urban music is pushed into holes and away from the mainstream. Maybe there is a conflict with the commercial nature of the genre: artists from Urban/Hip-Hop unable to assimilate and compromise enough to feed into the mainstream. I feel there is a sense of judgement and stereotyping associated. Many are put off by genres like Hip-Hop and Rap because they feel it is too aggressive, offensive and jagged. Some artists (in this genre) lack the sophistication and depth to do justice to Urban music but, when one looks at people like Zernell Fontaine; he has the magnetism and talent to change opinions.
It seems strange having to defend a style of music but I feel Urban artists have a vital role to play in 2017. There is so much dissent and anger circling the nation. Given the horrors ay Grenfell and the dislocation in London – many are getting tired of the government and the unending incompetence that is costing lives. I have a lot of time for Pop, Indie and Rock but there is a mass dissatisfaction that needs musical articulation. I am keeping my eyes peeled for what is happening in R&B, Rap and Hip-Hop; seeing what sounds are brewing right now. Zernell Fontaine, in the past, has addressed deeper social issues but varies his lyrics. He concentrates on his life and rise; love and the tribulations in his life; what is happening around him. He is a popular and talented artist who has the potential to galvanise Hip-Hop and speak out. I am not saying that will not happen (forgive the double-negatives) but it appears Fontaine has the opportunity to represent the youth of Britain and the kind of disgust they are feeling. One of my greatest wishes is a great Urban artist brings out a song/album that tackles the new government and the way they handle problems like Grenfell. Not only that but the terrorism, social divisions and political splits that is running right down the back of Britain. That might come but, for now, Fontaine is producing stunning music that marks him as a star of the future. Alongside fellow newcomers like Ocean China – a hungry and impressive female artist making her way at the moment – there is a real chance for Zernell Fontaine to make a real change in music. He has the passion and power to get his messages to the masses; an ability and flair to recruit hesitant listeners. I feel, as he looks ahead, there is the chance for Fontaine to strike and grab the headlines. There is, as I said, a great deal of anger among the people of Britain right now. That extends to the U.S. – as President Trump gets more villainous and ridiculous – so our best new artists need to react to this. Fontaine is an incredible talent so I would urge him to look in this direction.
Living just outside London; he must be aware of the smoke of dissemination that is fetid in the air. With past masters like Wiley and Dizzee Rascal past their best days; the responsibility falls with the next generation. Perhaps I am putting too much pressure on the young man but I see a lot of potential in his music. I shall move on from this subject but I, as do many, feel this country is venturing into very dangerous waters. Whilst politicians and the elected leaders are struggling to control the problems they have created; I am looking to music and how artists will react. We are seeing some slithers of explosion but there is a lot more to be done. I hope the finest of the underground mobilise and produce music that sufficiently takes politicians to task. I know Zernell Fontaine has his own sounds and ideas but one feels he has the ability to channel the various annoyances swirling about and funnel that into extraordinary music. Right now, a quick look at Afrobeat music and how it is coming into British music at the moment. Up-and-coming artists like Lola Rae and Wizkid are employing the genre/sound to great effect. If one thinks of the legends – Fela Kuti and Tony Allen – one would imagine more young artists following in their footsteps. It seems a lot of Afrobeat music is being made by artists of African descent. This is true of Zernell Fontaine who, in Tropicana, has employed new sounds and brings some Afrobeat shades into the song. Tiwa Savage, Mister Silva and Efya are hot Afrobeat artists to watch; E.L and M.I are worth watching – Davido and Timaya are making their way and showing real promise. I am excited by the rise of Afrobeat and how it will grow. I hope Fontaine experiments more with the genre because, as you'll hear in Tropicana, he seems to have a real affiliation and affection for it. Although a lot of Afrobreat music is being made by Nigerian artists; there are some existing/past bands, like Vampire Weekend, that use the genre in their work. Whereas Urban/Hip-Hop music is perfect when it comes to representing the anger many are feeling: Afrobeat has a community and peacefulness that can bring people together.
There is a distinct need for people to come together and embrace. Few want to experience the sort of fear and unpredictability that plagues the country at the moment. Whilst music is not powerful enough to make real-world changes – not that quickly, anyway – I feel it has a lot of potential. I have stated how Urban/Hip-Hop music is motivating musicians to speak out. In the same manner, Afrobeat has the chance to take on new purpose and synthesise a crest of passion and humanity. At the moment, we hear bits of Afrobeat in various artists and it appears now and again. It should not just be down to Nigerian/black artists to keep the genre alive and kicking. No genre should be reserved to nations/races; I would love to see more mainstream artists use Afrobeat sounds in their music. Whilst there is a proud traditional and heritage to Afrobeat music; it has a universality and openness that should attract many others. Many are feeling quite scared and unsure this year. Afrobeat music has that potency and ability to bring the people together and create something extraordinary. Zernell Fontaine has created something blissful and fascinating in Tropicana. I would like to see him blend his fiery and confident Hip-Hop side with the more relaxed and colourful Afrobeat dynamic. THAT would be really great to hear! For now, he is showing why he's one of the most impressive, nimble and promising artists emerging in the U.K. I look at a lot of artists inside London but rarely get the chance to check out those hailing outside the capital. Fontaine is based in Luton which, for the first time, puts my mind there. Not that I am belittling Luton but one does not associate it with great music and a huge scene. I know there are bands and artists from Luton who have the potential to do great things in the future. One of the reasons it is attractive – to an extend – is its proximity to London. It is outside the city but close enough so artists can commute into London.
For Fontaine; he has access to local venues like The Bear Club and the great pubs around town. Luton is less than twenty-eight miles from London and an ideal location for Fontaine. In fact, I am not sure whether he has (since) moved to London but Luton provides some of Bedfordshire's best spaces for music but has that convenience and easy access to London. There is a lot of pressure for artists to come to the city in order to make things work. There is a lot of competition and bodies in London so it does put people off to an extent. Many are moving away from London because it is becoming compacted and compressed. Lots of artists are struggling to make their voices heard – because there is so much competition – and rent prices/living costs means they are finding juggling performing and living quite hard-going. Perhaps that is why areas like Luton are more attractive. The rent prices and living costs are more affordable and it does not cost a lot to commute into the city. For Fontaine, he has the benefit of all worlds but, as he has signed a record deal and has great management behind him, it cannot be long until he permanently resides in London. He seems suited to North London and an area like Camden. Maybe he has his own ideas but, given the way his music is taking off, a lot of demand will come from London. In terms of performances and promotion; the capital is where it is all happening. There are terrific venues and spaces he could campaign and succeed. Right now, there is a building momentum so it is important to capitalise on it. If he can get his official website fuller; remain as productive and hard-working as he – I foresee Fontaine making real strides and carving out a large chunk of London. I feel a definite need for great Urban artists who have mobility and flexibility. Fontaine proves he is capable of crafting edgy and direct anthems; talented when employing Afrobeat ideas into his music – able to do anything he wants, really.
There is still a racial imbalance in music that is not going to abate any time soon. The same is true of gender but, in terms of black artists getting fair representation; we still have a lot of work to do. I am not sure why music is still rigid and culpable. One would think, as opposed to society in general, there would be less discrimination and better rights. If you look at the mainstream, we are still seeing a largely white population making its way to our ears. There are genres, like Hip-Hop and Rap, that have a black majority but those mainstream/heavily promoted artists – they tend to white, for the most part. Maybe I am over-simplifying but I feel there is a racial component at work. There are a lot of great black artists working across all genres. One wonders whether they are being denied proper exposure because of the colour of their skin. In my mind, the best young black artists in music have greater influence and potential than anyone else. I have mentioned Urban genres and Afrobeat. In terms of sheer power and ability: these styles of music are more affecting and powerful than Rock and Alternative. Those genres, Rock especially, seem to be dominated by white males. Maybe Zernell Fontaine does not face racism on a daily basis but one imagines he has felt prejudice and oppression during his career. I do wonder whether a white artist, with less talent and ability than him, would be afforded a faster track to the mainstream. Again, I might be jumping to conclusions but am seeing racial divisions and ill practices that need overriding. Given the way the country is changing and dividing; there is a definite need for artists like Fontaine to get their voices heard and music promulgated.
I am going to shift this forward now but, when looking at the comments section for Fontaine's video (for The Wave), I was annoyed at the feedback some users provided. Maybe I should stop being naïve but I question the validity and point of YouTube comments. For many artists, these comments and views can be crucial. There is, sometimes, constructive feedback and thoughts that can lead to musical improvement. Praise and kind words give artists encouragement and the desire to keep creating music. There is, unfortunately, a seedy side to YouTube that needs to be reviewed. In terms of sheer callousness and vitriol; I am disturbed by a lot of things that make their way onto YouTube. I mention this point because, in relation to The Wave, some commentators started their feedback with: "I was going to diss/slag off this artist, but…" or something to that effect. It seems rather judgmental and bigoted to create negativity before you have heard a single note registered. Maybe they were reacting to previous songs – not a great fan of Fontaine – but one suspects there is that ingrained judgment that is causing a stench. Why would one leave a comment like that on YouTube? I have commented a few times – on various videos and things – but it is always positive and encouraging. I would never watch a music video and post something negative. If you don't like something, then do not watch/listen to it. For artists like Zernell Fontaine, he is going to read feedback and take it to heart. I know he is resilient, and most of his feedback is positive, but there are those odd comments that are going to stick with him. The Wave, in this case, is a brilliant song and should be judged on its own merits. One feels, in regards the odd YouTube commentator, they are pre-judging a genre or assuming the music would be inferior. I do worry how stuff like this will dent an artist's confidence. I feel Fontaine should be getting nothing but positivity so should there be greater restrictions and moderation on sites like YouTube?
Perhaps I am being too sensitive but it is a shame seeing offensive or judgemental comments accompanying great music videos. When Tropicana is released on YouTube, there will be a lot of praise – one hopes there is less negativity. Maybe reviews like this are more productive and helpful but all artists put a certain stock as to the feedback of the general public. Against the odd off-putting YouTube comment, I notice Fontaine is getting some great reception on social media. The Internet is a bittersweet experience that, one second, sees waves of love come your way – it only takes the odd negative remark elsewhere to put someone off. Now Fontaine has a record deal and producing more music; there is going to be a lot of feedback coming his way. He has a strong skin and does not let things like that get to him. I am concerned there is too much needless negativity and this unconstructive approach to music 'reviewing' is quite harmful. Looking at Fontaine's social media and there is, I am glad to say, overriding love and support for the young artist. He has a healthy fan population and is catching the ear of radio stations and media outlets. I wonder, when Tropicana is out, it will get some mainstream radio play. I know he has had his music played on radio but it deserves greater exposure and more affection. There is a real chance for Zernell Fontaine to get his name into the media and affect some positive change. He has a wonderful musical talent but, I sense, a passion for people around him. He is aware of his community and place in the world; there is a multi-dimensional aspect to his music that emanates from a curious and imaginative mind. Listening to Tropicana and I get the impression this is merely the start of things. Fontaine has a restlessness that will see him succeed and grow; music that is among the most original around; a passion for his craft that is infectious.
Island percussion and timpani bliss shoots a Reggae-cum-Afrobeat concoction that is like a Malibu-heavy cocktail that takes the senses to the beach vistas and inviting waters of the Caribbean. Not one to run through clichés but one gets a direct blast of romantic sunshine and the sights and sounds of the beach. From the first notes, as a curious tourist, I am lounging on a seat watching the bronzed bodies go by. The taut, sensual and sweat-dripped black physiques – the bounteous and eye-catching bodies that turn male heads and are met with cheeky (if, in-your-dreams-mates) smiles from the girls. The gorgeous girls and carnival atmosphere of the sands might be a million-miles from where you are – Tropicana is a song that transports you there and encourages you to watch the action unfold. Our hero is winding and grinding – maybe a beach-side club or paradise bar – and he sees a girl making the moves. Evidentially, the girl has a beau but her eyes are not reserved for him. She is sending signals and our hero has to retreat to the bar. Planning his strategy, and getting his head together, there is that sense of frustration and lust. This word, 'Tropicana', seems to represent a certain sensational and elixir. It is a verb (or adjective) that distils itself into a powerful sexual allure. The girl, one imagines someone who has a blend of Beyoncé and Rihanna, is intoxicating and turning quite a few heads. It seems strange, or perhaps not, she is not completely into her fella but that only exacerbates the animal instincts inside the hero. The beats are pulsating and the hips are shaking. I stated how the song seems to be set in the sights of the Caribbean but perhaps there is something closer to home – a mix of London and Trinidad. There is a bit of Jamaica and, a sip of its heady brew, gets me looking at the girls, dance and splendour of the island. The heroine, in all her allure and finery, is teasing our man and causing him some stress.
Eventually, the two meet on the dancefloor and start to grind. He grabs her hips and the two are near the point of 'satisfaction'. The drawn-out flirtation is reaching the next stage but I wonder whether the two actually get it together – or whether they said goodbye when the night was through. The girl, it seems, gets the juice juicy and is causing many guys to lose their heads. Our man is thinking about her and seems to be infected by that aura and mystical sexuality. In fact, at one point, Fontaine is barely able to articulate words and thoughts – reduced to wordlessness and vague sounds. That is understandable considering the images and impressions one is given. It appears the girl is one of those rare specimens one will not see staggering out of clubs on a Saturday night in Barking. Maybe it is – not to judge his choices – but she seems a lot classier and more dignified than that. I am imagining a black woman but that might be jumping to conclusions. For me, I have a predilection for black women for a number of reasons. Not only because of their fuller figures and facial beauty – thicker lips and finer skin – but a personality and confidence that is hard to refuse. Maybe that is an irrelevant aside but it is important to build up these ideas and get a sense of who is involved in the story. Whether we are on an island or outside a London club; there is that anticipation and excitement brewing. Tropicana is quite a short song and gets through in under three minutes. One gets a blast of summer-ready energy and that need for more – you yearn to hear another verse and more of the song. It is a great device that will have people desiring more music from Fontaine. It is a wonderful and powerful song from a young man who is embarking on the most exciting part of his career. Let's hope he continues this hot-streak and make many more songs. Tropicana is a fantastic song that has Afrobeat undertones but some great Reggae sassiness and cool breezes that balance the more intense moments.
In terms of social media updates; Zernell Fontaine has proudly announced his new record deal and the fact new things are brewing. That was met with a huge response so I would like to see this consistency continue. In the past, there have been gaps between posts. He is a busy boy but, one feels, there is more he can do online. Every week, he will be working on music have things to say. Seeing as new songs are on the horizon, some teaser campaigns would be good. I am one of those people who hates that in the mainstream – the need to drip-feed a record rather than release it straight away – but is more practical for newer artists. There needs to be a build-up and certain amount of anticipation before something arrives. It would be good if he recorded a few short YouTube videos letting one into his life and creative process. His information is quite bare; I would like to learn more about Fontaine and what makes him run. I am not suggesting a huge spiel and slog but more regular updates for the fans. It is great to see Fontaine get that record deal: keep that energy going and let people into the next stage. I, as a reviewer, would like to know how the new material is coming on and what we can expect next. Post a few candid/on-the-move shots and some videos; a few updates to keep people in-the-loop. Same goes with Twitter, too. I know he has management taking care of a lot of this but one would like to see more personal insight and exposure from Fontaine. That might come because there will be a demand to see him perform around the U.K. I am unsure what his diary looks like but one imagines London is going to be a perfect place for him to shine. The capital is receptive and inviting. It welcomes and beckons in those artists who have something important to say. Fontaine has releases some bangers in the past but, as I have heard Tropicana, he has a flexible approach to music. There are not many who can change course and retain their personality and voice.
That is the sign of an artist who wants to remain on the scene and has a lot of energy in him. I am not sure whether this will translate into an album or E.P. The fact Fontaine has signed that deal means there will be a certain expectation and need. They might an E.P. before the end of the year: there is enough material in the archive that could go into a new work. I expect Fontaine wants to record new music and, if he does put out an E.P., ensure it is largely fresh and current. His older sounds, like The Wave, have their own life and have been taken to heart by the public. That said, it would make a great E.P. opener but Fontaine has his sights set on the future. I cannot wait to see whether he tours a lot and what sort of dates he has coming up. I shall end the review soon but, before then, return to a few things I discussed earlier: Urban music and the need to embrace various genres; creative consistency and keeping the work rate solid; London and being located within touching-distance of the city – a slight return to young black artists and their importance in 2017. There is segregation in music that extends to genres and races. Traditionally, genres like 'Urban' – encompassing Hip-Hop and Rap – have always been seen as niche and reserved to a certain set. Maybe it is not clean and riskless enough for mainstream tastes but that seems foolhardy. It is not as profane and intangible as many people assume. Listen to previous Fontaine tracks and you hear an engaged and determined young man who talks about his own life but wants to affect other people. You do not need to be a young black man to understand what Fontaine is laying down. There are a lot of female artists in the genre who are not getting as big a voice as their male counterparts.
This imbalance extends to other genes but it seems a shame we are seeing this in 2017. Urban music, I feel, has a real vitality and ability to change things for the better. Considering the rough year we have had so far; music is bringing people together and helping balm wounds. I feel there is a real pulpit waiting for the best Urban artists to have their say. So many emotions and conflicts exist that need guidance and discipline. I am not proposing there is an angry and judgemental set of songs: something that tackles the feelings we all share and exposes the faults and flaws that exist in the country. I know an artist like Zernell Fontaine has the ability to do this – whether it is in his mind is another thing. He has shown, in previous numbers, he is a commanding and confident presence. He has showmanship and bravado but never comes across egotistic and crude. The young black artists of Britain have always had to work harder to get equality – this runs in-tandem with societal drawbacks – and this extends to music. It shouldn't be there are many ingrained problems we need to tackle. People like Zernell Fontaine have a lot to say and, in a year like 2017, are more relevant and vital than ever before. It is not to do with race, as such, but a certain experience others cannot understand. I am not suggesting only black artists understand the struggle many feel – living in low-quality housing and discrimination – but they can vocalise the problems of the street and political malaise better than anyone else. That comes down to a certain passion, drive and lyrical talent most artists lack. Throwing sharp darts and concentrated truth-bombs; urban poetry and articulate dismay is something I associate with black artists. How involved Fontaine will be with this desire has yet to be seen – I have every hope he will drop a song that uncovers the state of modern Britain. Anyway, Fontaine is based in Luton and has that close comfort of London. He can travel to the capital and has the best city for music close by.
Now he is a signed artist; that means he will have more freedom and chances as an artist. Maybe there will be some creative compromise – how frequently he releases music and what style it is – but I am sure he will remain as individual and original as always. I mooted the fact Fontaine might affect a permanent move to London. That might be unavoidable considering the way his career will grow and expand. I feel there is a lot to be said for London life – a lot of it gets lost amidst negativity and stereotyped arguments. The rent prices are steep but the same can be said of many towns/cities in the South – all of them pale into insignificance considering the value and beauty you get in London. The main assets of London are its social scene, musical vibe and chances. It is a vibrant city that welcomes people in and has a wonderful community spirit. This must be attractive for a young man making his first big steps in music. I know there will be a lot of songs coming forth and those gig demands. Luton, where he is based, has a few great venues but nothing on the same level as London. The future is bright for the skilled songwriter; all the ingredients are in the pot – he only needs that combustible flame to get things really cooking! By that, I mean the burst of demand and radio networking. He has some local-level support but those big national stations are the ticket. Once his music gets regular spins on BBC Radio 1 and '6 Music; that will open doors and see Fontaine ascend to the mainstream. Tropicana is a song, right now, reserved to journalists and its creators. I am not sure of its official release date but I am excited to see what reaction it gets. It goes into Afrobeat territory – something new to Fontaine – but retains a lot of his grit and authority. A compelling piece from one of the most engaging and impressive artists blossoming. Make sure you follow his work; add him to your social media networks and keep abreast of his happenings. The future is his for the taking and, one suspects, when Tropicana gets its club dues; it will see the Luton-based treasure…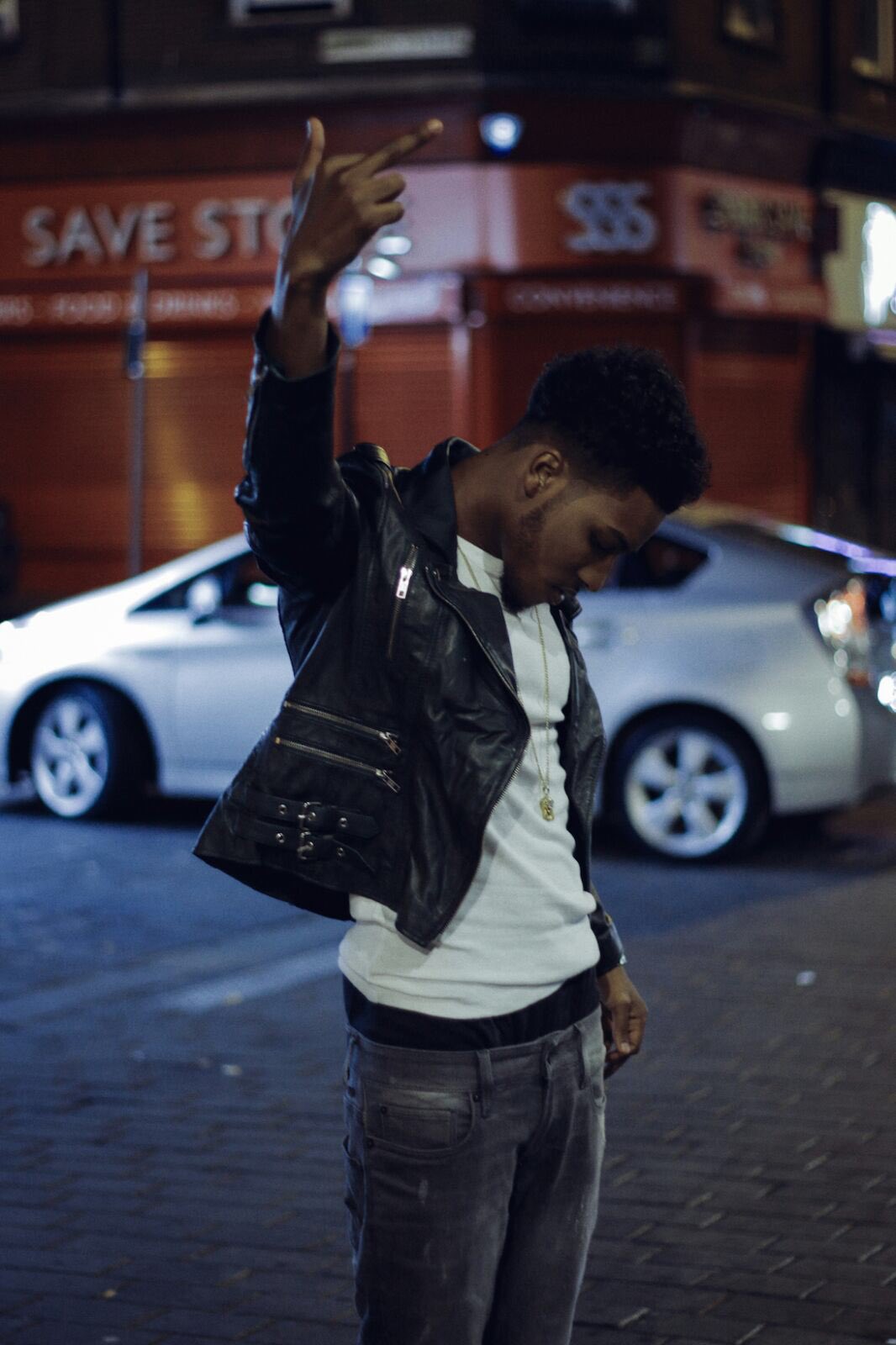 MAKE a huge impact.
_______
Follow Zernell Fontaine
Official:
Twitter:
https://twitter.com/zernellfontaine
Facebook:
https://www.facebook.com/zernellfontaine/
Instagram:
https://www.instagram.com/zernellfontaine/
Spotify: