FEATURE:
Behind the Microphone: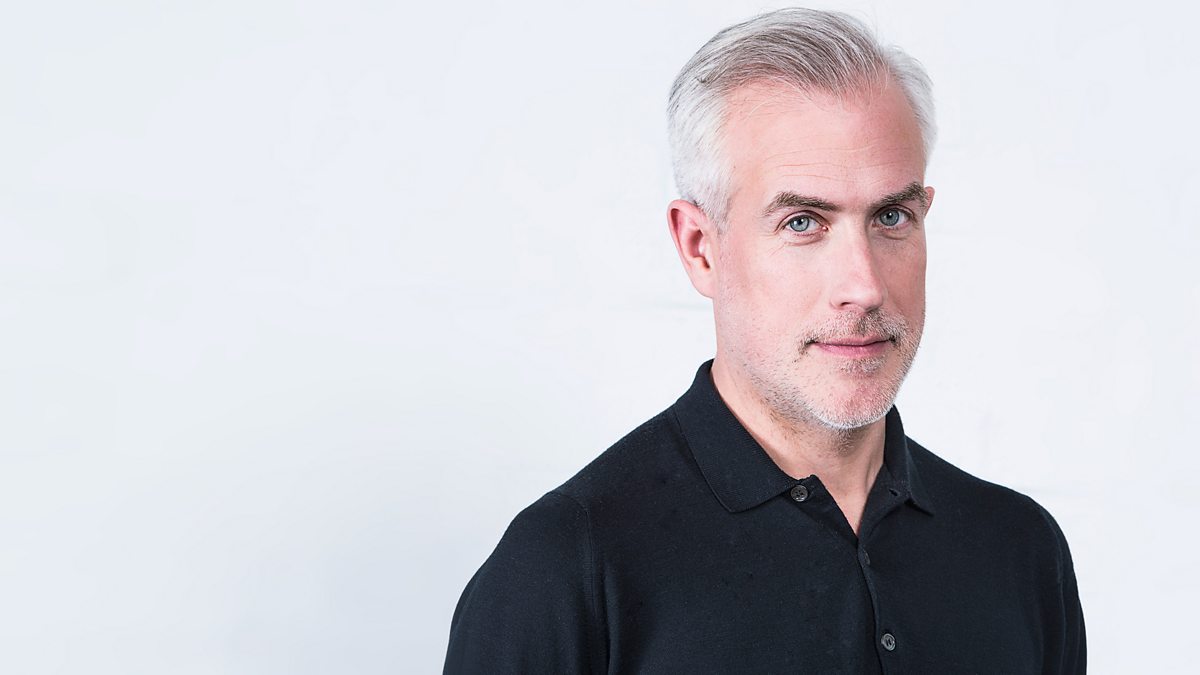 Part One: Matt Everitt
________
HAVING dusted off my pieces about Steely Dan and the best…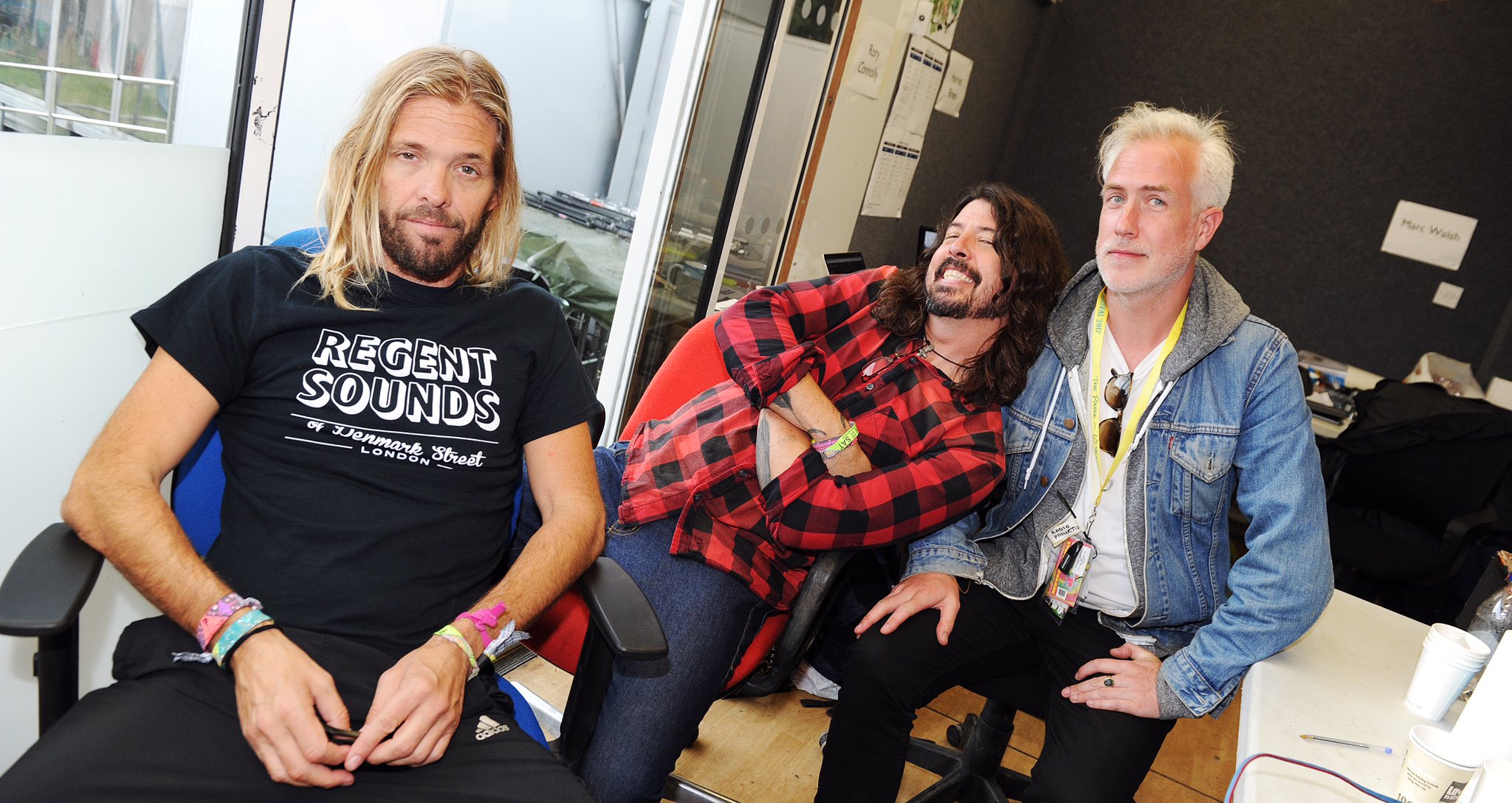 PHOTO CREDIT: Matt Everitt
new female artists in music – with a little review snuck in- I am readying myself for a retrospective/celebration of Björk (this year is the twenty-fourth anniversary of her debut album – coming up this November) and finding time to live and breathe – the endless, passionate pursuit of the music journalist. In a new series, I am looking at those who sit behind the microphone. I want to feature/interview the best producers, D.J.s; label bosses and influential peeps in music – those who, perhaps, do not get the same exposure and acclaim as musicians. Before anyone, niggling pedantic, points out a D.J. can be in front of the microphone – I am well aware but couldn't think of anything more intelligent to call this piece. The first instalment of my feature looks at BBC Radio 6 Music's Matt Everitt. I was going to approach him for an interview but the idea of a journalist/wannabe-interviewer quizzing a world-class interviewer – and, perhaps, learning from the master whilst trying to retain some semblance of professionalism – is a head-twisting proposition. Whether you see Everitt as Shaun Keaveny's morning stooge – in fact, he often defeats Keaveny in their morning tête-à-tête – or not; there is no denying his expertise and passion.
Not only did I want to highlight Everitt's great work but emphasise how inspiring and compelling those people away from music can be.
There is, like acting, I guess, a perceived glamour and fake romance associated with music. One assumes it is all going to be tour buses, excessive riders and admiring crowds throwing themselves at your feet – not to mention the endless groupies and screaming fans. That might be the case with the likes of Engelbert Humperdinck or Nickelback – but it is only reserved for a certain few. Music, in actuality, is a brutal and hard industry that is more likely to chew you up and spit you out then, well, the same thing – only with a far less tender and sexual ambition. Don't get me wrong at all: I adore music and, as a journalist, spend my life promoting new musicians. My future desires do not revolve around recording music myself. I have discovered my singing voice is akin to a Harbor Seal having his tongue sucked out his head by a Dyson – so would not blight the world with my caterwauling. I find – no sour grapes at all – journalism and reporting is a much more rewarding career. You might say those who write about music are failed musicians – in my case, you're damned right, mate (and proud of it).
That is not the case with Matt Everitt, who forged a successful career (as a drummer) with, among others, Menswear. That is, with brotherly affection, the source of teasing from Shaun Keaveny practically every morning – his career fronting the epic supergroup Bince Meef is hardly the stuff for Heat magazine (maybe he is waiting for Paul McCartney to confirm a support slot!). As I type this – big headphones on and a suitably concentrated face at the ready – I am listening to Everitt's interview (as part of his The First Time With… series) Radiohead sticks-God, Philip Selway. You can listen here – and, to be honest, it is bloody ace. One reason I wanted to focus on Matt Everitt (I have given Keaveny some love a few months back) is because he, like several of his behind-the-scenes BBC Radio 6 Music cohorts, does sterling work. I recommend you investigate his interviews in full but, every weekday from 7 A.M. you can hear him on Keaveny's morning show – where he is subjected to endless horse-related jokes (on account of his slightly-longer-than-regulation face) and Menswear gags. I tune in to hear his music news and great interviews.
What he does is, in essence, what I strive to do years from now.
Not that there will be any Hitchcock-esque subterfuge – me dressing as Everitt and infiltrating the studios with my own equivalent of his music news – I shall do things the honest way. I love his style and the way he bonds with the interviewees. He has, as stated, just completed a set of interviews with each member of Radiohead – his chat with Thom Yoke made me giggle and came across very affectionate, warm and respectful. Those kinds of reviewing chops take years to hone but you get some terrific radio. Next year marks the, if you can believe it, fortieth anniversary of Kate Bush's debut album, The Kick Inside (my favourite album ever). I was not even a glint in the milkman's dad's eye when that record came out – born in 1983; I was hearing it a few years after its creation.
None-the-less; it is a record that has influenced my journalistic career and remains in my heart. Everitt interviewed Bush to promote her concert/album release, Before the Dawn. If I could reverse time, and be at any three gigs from all time, it would be: Jeff Buckley playing at Sin-é café (in New York) in 1993 – to be one of the few patrons who got to witness that spectacular voice, backed by a solitary Telecaster – Radiohead at Glastonbury, 1997 and Kate Bush at Hammersmith Apollo (2014). I have Before the Dawn on vinyl and it is a treasured objet d'art. To be in that audience, and witness songs like Running Up That Hill (A Deal with God) being performed as a theatrical piece – some thirty-nine years after it appeared on Hounds of Love – must have been life-changing. My passion for Kate Bush is endless and unquestionable; so it was wonderful hearing Everitt interview her. The bond between them was instant and he managed to extract some wonderful titbits and warm laughter – Bush always seems a playful and revealing subject. It is THOSE kinds of interviews that make me feel like, you know what, being a musician is not such a regretful 'failure'. It seems like a pretty great life being a journalist and interviewer.
People like Matt Everitt, not only validate my route through music, but drive me to become more ambitious and better.
My only two occasions on radio are, a couple of months back, appearing on BBC Radio 5 to discuss – with Howard Goodall and Steve Lillywhite – the fiftieth anniversary of The Beatles' Sgt. Pepper's Lonely Hearts Club Band (I am still not sure if they booked the right person or if I had a right being on Will Gompertz's show that Sunday) and, on Tuesday, in fact, a 'guest' on Lauren Laverne's Biorhythms – where a Kate Bush track will be selected.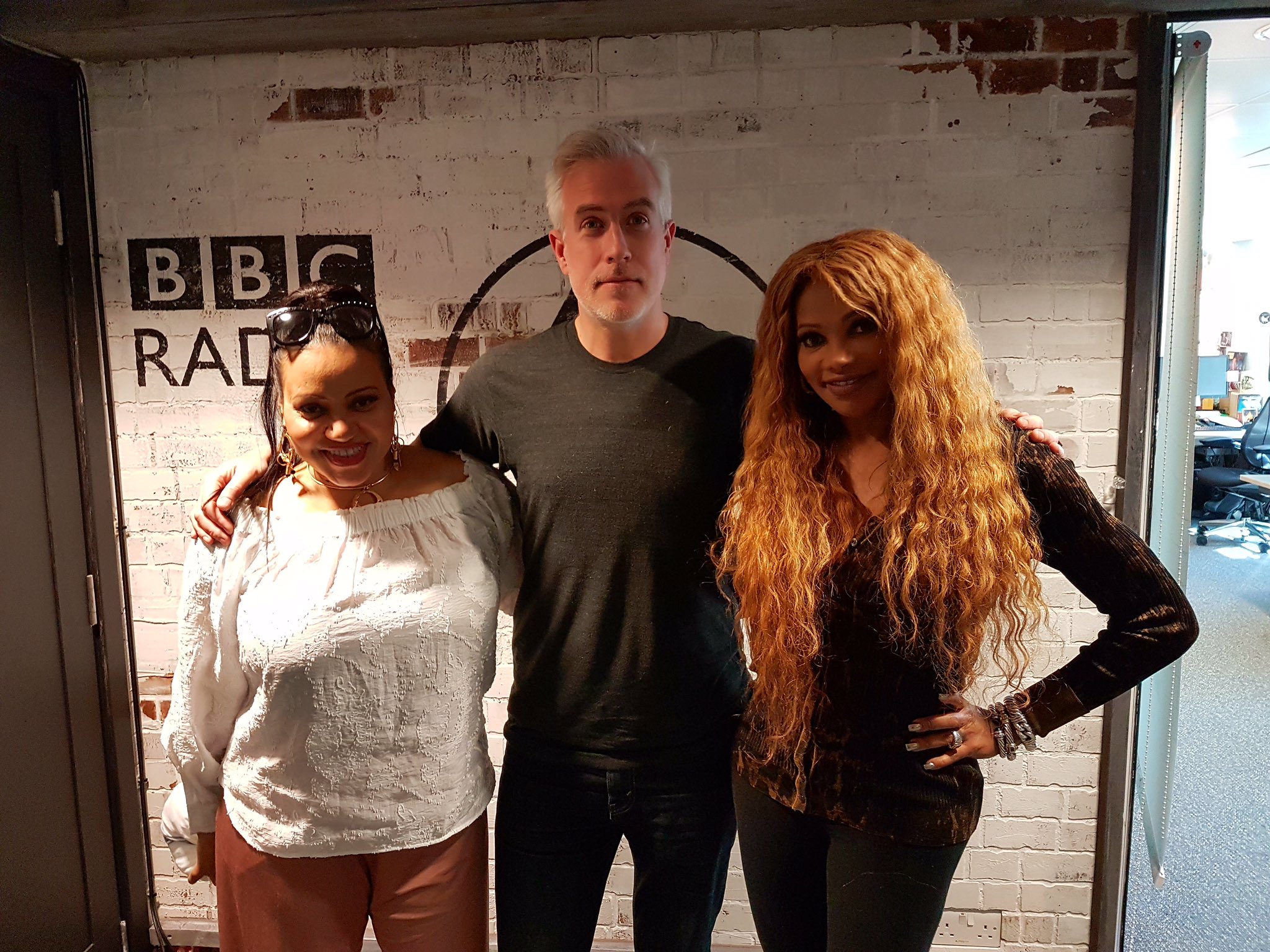 PHOTO CREDIT: Matt Everitt
I can list all the great interviews Matt Everitt has conducted but it is some recent ones – including his coverage at this year's Glastonbury – that have really motivated me. I would like nothing better than to walk in his shoes and emulate his trajectory. I know there is hard work and a lot of off-radio research/work involved but some great rewards.
The fact the bastard/very charming man has interviewed Paul McCartney – he and Kate Bush are the only two musicians I REALLY want to interview – makes me green with envy!
Alas, I cannot realistically aim that high but that does not matter. There are so many great musicians coming through the ranks right now. I have a mini-list of acts to interview so that is something to reach for. BBC Radio 6 Music is, in my view, the finest radio station in the world and one that I would love to work for. Their ethos and blend of music is perfect: the presenters are all passionate, loveable (except Keaveny, obviously – jokes: love the guy) and knowledgeable. They do not yell in your face – some occasions, listening to BBC Radio 1, and I feel like I have wandered into a primal scream therapy session – nor try to sedate you with lugubrious tones. They have the balance perfectly worked and, no surprise, the listening figures are rising. I feel Matt Everitt is one of the staples and must-hear fixtures. Not only is it pleasing to hear the badinage between him and Keaveny – it descends into playful sadism at times – but the sheer dedication and curiosity he has for the jobs. If this sounds like a fawning piece, it is not intended to be. This is not an addendum to a C.V. or a supplication for employment – merely, recognition of the pivotal humans who work in radio; as integral and indispensable as the on-air talent.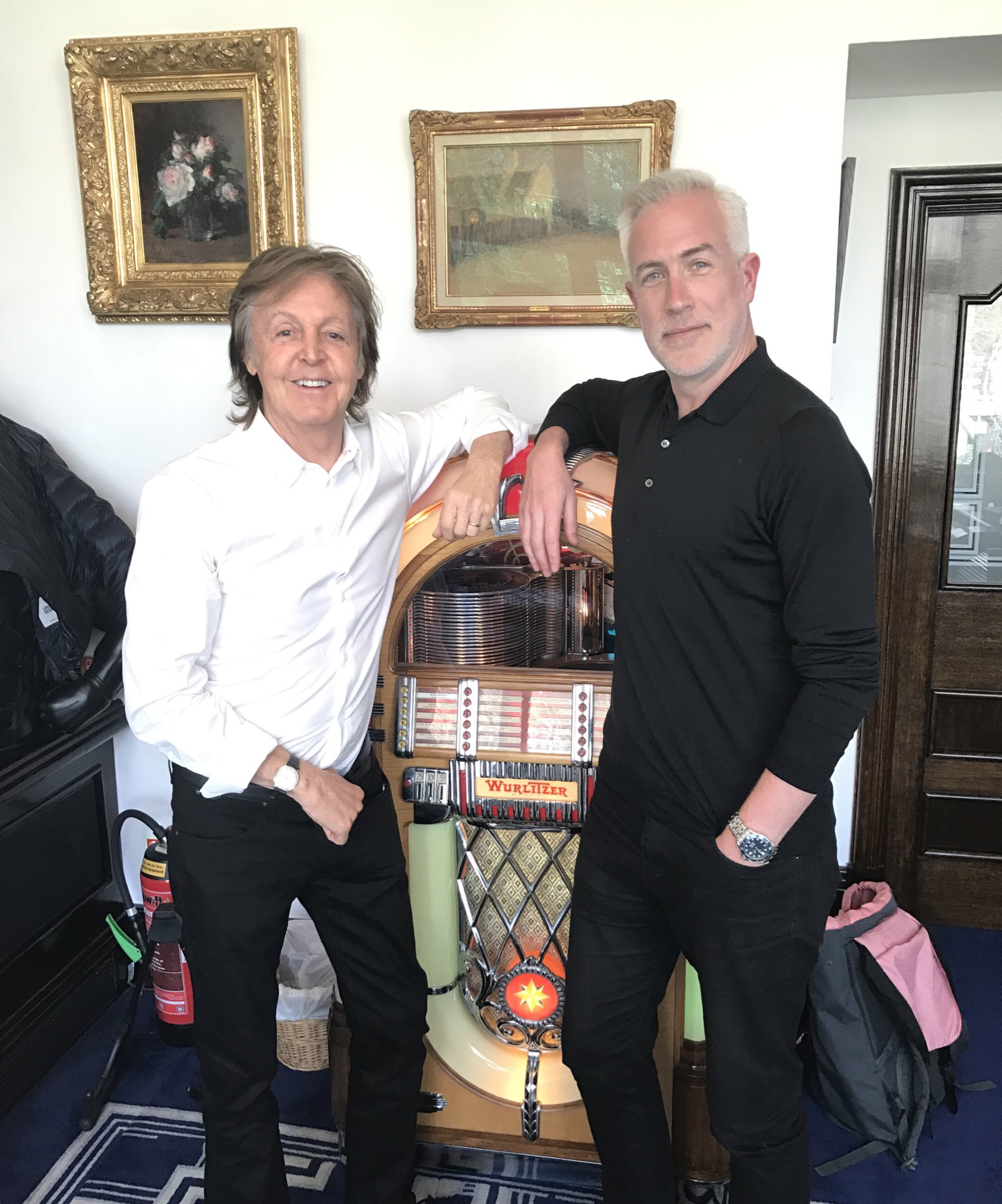 PHOTO CREDIT: Matt Everitt
I will end this piece by reverting to my main thesis: how one should be less preoccupied with the (wrongfully over-romanticised) notions of a music career and those areas of the industry that are less fraught and more rewarding. It sounds like I am a career counsellor for the music industry but there is substance, ecstatic highs and unexpected delights one can inherit from journalism and reporting. As I say; I'll be looking at D.J.s and producers who do tremendous work but – like fellow BBC Radio 6 Music roving reporters Elizabeth Alker, Clare Crane and Georgie Rogers – Matt Everitt is someone I look up to without irony and jealousy (okay, a BIT of jealousy!). As I type this – distracted by the body-moving, arm-swaying seduction of Steely Dan's My Old School – I am listening to some archived Everitt interviews and seeing how he has 'progressed' as a reporter. Certainly, he has got better as deflecting Keaveny's shots – and giving him the odd gut-punch when needed – but seems at his most contented and settled. That is encouraging hearing and one reason (among many) I tune into BBC Radio 6 Music. Lesser/a lot of reporters obfuscate and ramble; many are quite haphazard and unengaging.
With Everitt, one gets a delightful blend of caramel-toned questions and natural rapport.
From percussion shifts with 1990s bands to the golden halls of Wogan House – where the music is fine and the kettle barely fuck*ing works! – Mr. Everitt has crafted a pretty impressive career. I hope it continues for many more years to come – unless Shaun Keaveny has a complete breakdown and takes the station off air one day – but you'd hope he will be at BBC Radio 6 Music indefinitely. The station continues to thrive and survive (inconceivable to think imbecilic decision-makers almost cut the station as part of austerity plans!) and, one of the reasons, is those who work behind the microphone. Everitt is one of the station's most impressive talents and someone who has, quite literally, kept me on the music journalism course. I am seeing so many musicians burn-out and quit (which breaks my heart) but my role, for the most part, seems relatively stress-free and secure – not getting paid for it is a kick in the testicular, mind. That is no worry because, as Matt Everitt has shown, he is inspiring many like me…
TO dream big.