TRACK REVIEW:
Smidley
No One Likes You
9.2/10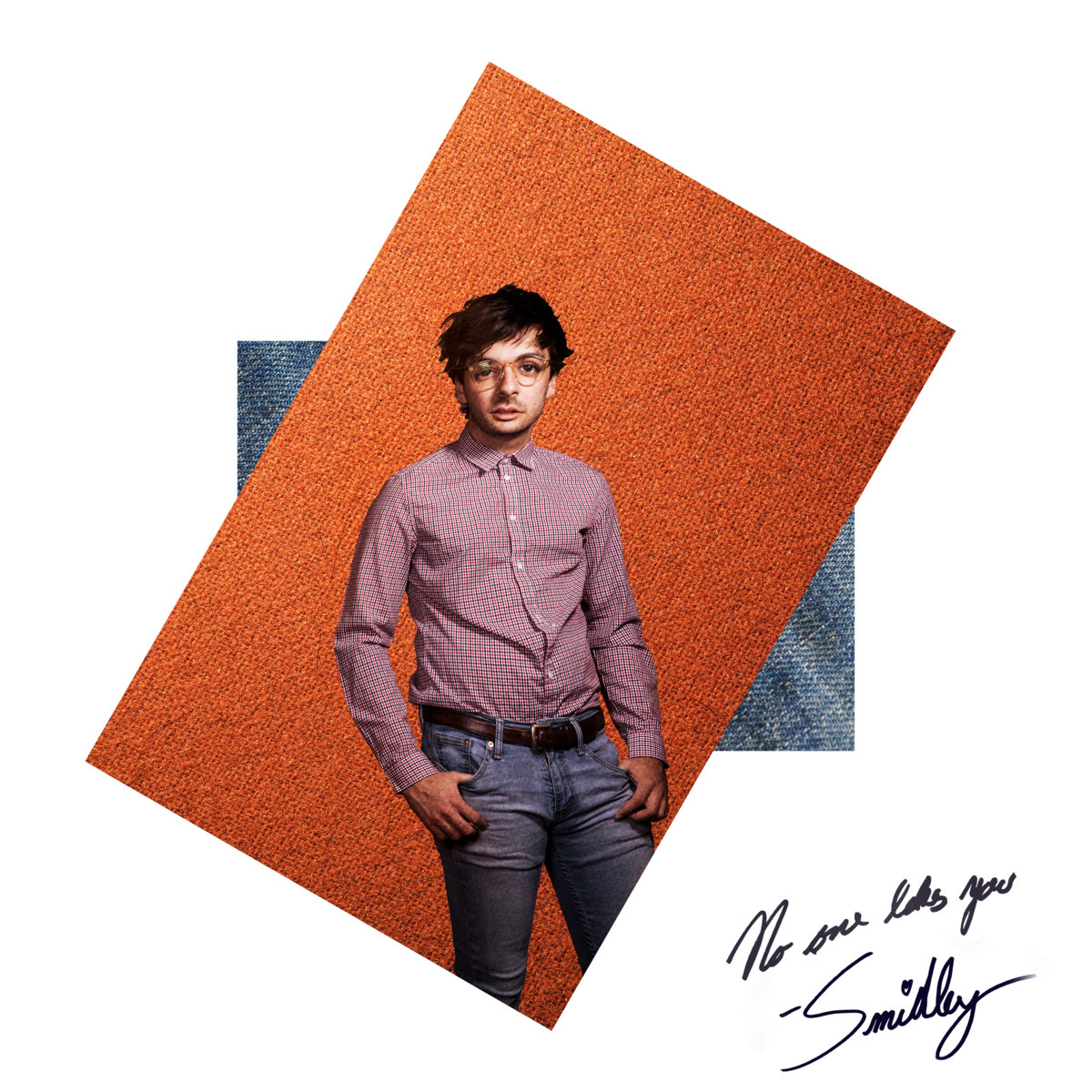 No One Likes You is available at:
https://smidley.bandcamp.com/track/no-one-likes-you-2
GENRES:
Indie-Pop
ORIGIN:
St. Louis, U.S.A.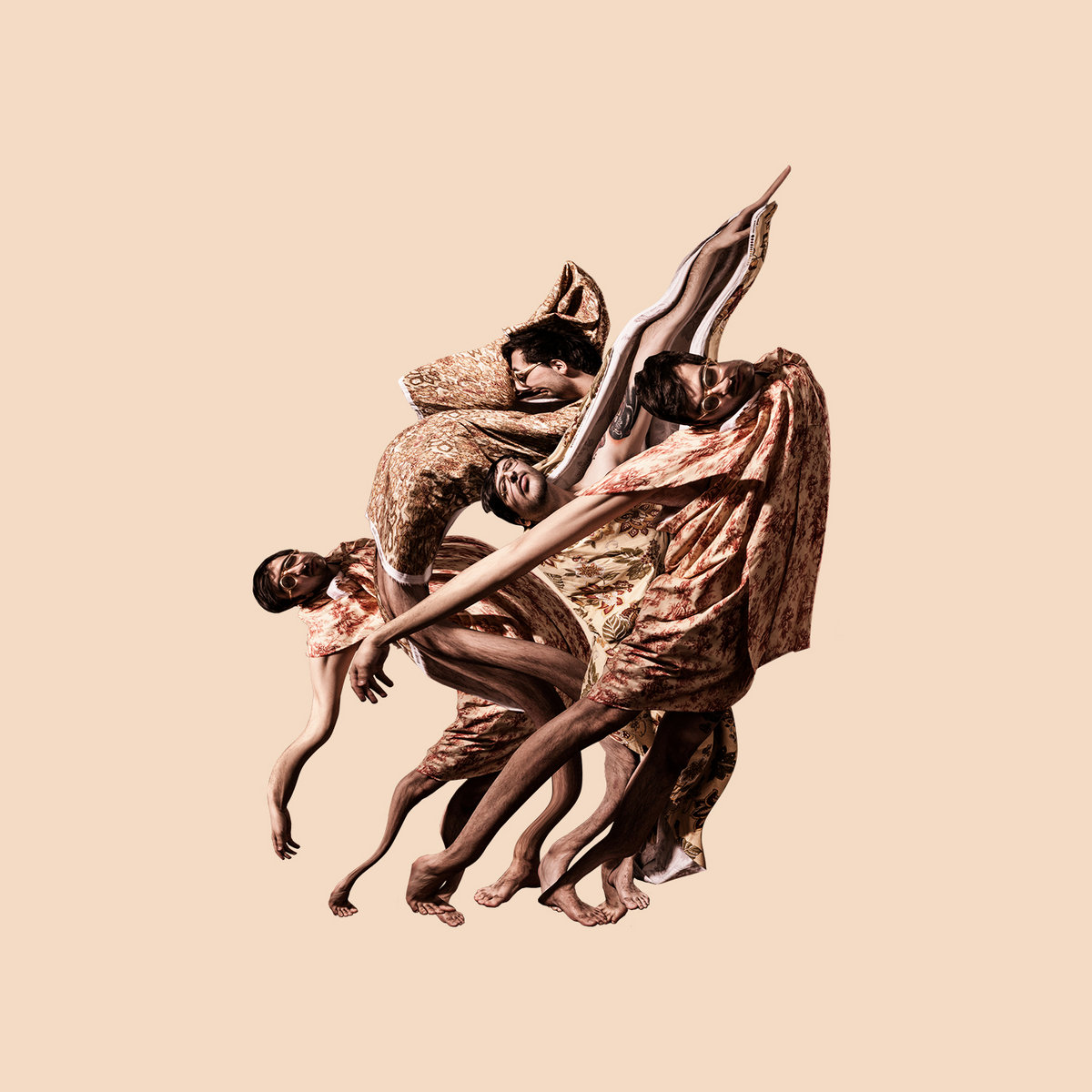 The album, Smidley, is available here:
https://smidley.bandcamp.com/album/smidley
Recorded at Headroom Studio Philadelphia, PA
Produced and mixed by Joe Reinhart
Additional engineering by Sean Price & Eric Hudson
Mastered by Ryan Shwabe
Album art by Hayden Molinarolo
Vocals – Conor Murphy
Guitar – Joe Reinhart
Drums – Eric Slick
Guitar – Jon Heredia
Bass – Tyler Long
Guitar – Ben Walsh
Saxophone – Cameron Boucher
Guitar – Dominic Angelella
Percussion – Ricardo Lagomisino
RELEASE DATE:
2nd June, 2017
______
THIS is a rare occasion where I get to review an American artist.
I have reviewed plenty before but I am doing a lot of U.K. reviews at the moment. Before I come to Smidley; there are a few things that need covering – bringing him in as an example and inspiration point. I wanted to look at the music of Missouri (Smidley is from St. Louis) and the strength of the American market; the inspiration for songs and how odd tangents can compel songwriting; having fun making music and being unconcerned with expectations and demands; inventiveness and skewed instrumentation and musicians who create side projects – having been in successful bands. I'll open by talking about Missouri – which doesn't sound like the hotspot for American music. Smidley is from St. Louis which is, to the best of my knowledge, the largest metropolitan area in Missouri and one of the most-populous in the U.S. A lot of the income St. Louis generates is from trade and manufacturing: there is a big tourism industry and attractions that bring people in from all around the world. It is small wonder so many people flock to the city. In terms of attraction, one can view the magnificence of Gateway Arch and St. Louis Art Museum. There is the City Museum and Botanical Garden; St. Louis Zoo and the Science Center. Plenty for any taste and persuasion. Lots to see and do and some great architecture. The city is Democrat-run has a wide and varied population. There is a great mix of people and some fantastic transportation links. Akon and Maya Angelou are notable residents; Chuck Berry and Nelly hail from the city. It is a bustling and wonderful part of the U.S. that does not get the attention it deserves. Excuse my travelogue, but I wanted to contextualise St. Louis in terms of Missouri and what a jewel it is. There are seventy-nine government-designated neighbourhoods in the city and a wonderful cultural scene. In terms of classic/legendary musicians from the city; I have mentioned Nelly – maybe not that big a legend but certainly relevant. T Bone Burnett and Donny Hathaway are from St. Louis; Fontella Bass and Billy Davis Jr.
A lot of the best Urban music hails from St. Louis and there are some great newcomers emerging. Smidley sits in a city (and state) that is fostering some terrific artists right now. In terms of the last few years; Water Liars are one of those acts that have put St. Louis on the map. They mix awesome basslines with Doo-Wop keys (on $100) and seem to nod to older styles of music – Folk cuts such as Dog Eaten seem to have their heart in times past. Sleepy Kitty is a male/female duo and has a 1990s Rock style that seems fresh and contemporary. They can pen catchy songs and have grown over the past few years – one of the most exciting acts to come out of St. Louis. Old Lights boast calming vocals and perfect melodies with energetic performances and a tightness most bands lack. They can do instrumental songs (Loud Song is predominantly instrumental) with melody-heavy gems – Wilder Honey is a perfect example. Dots Not Feathers are another act that goes from strength-to-strength and is a five-piece who can nail harmonies. Their Jazz progressions and Folk melodies are placed alongside mature lyrics and some of the most beautiful music you will hear. Bo and the Locomotives are one of your more good-time acts. They play up-tempo music to get the feet moving and have a perfect Indie sound. They complete a small round-up of St. Louis acts worth watching. It is a variegated and diverse city that supports its artists and has a great sense of community. It seems Smidley is in a great place to create work and grow as an artist. I will look at the music venues in St. Louis a bit later but, Missouri as a state, is one of the most productive in the country. There are great artists in Kansas and Columbia; Kansas City – being the largest city in Missouri – is championing some future mainstays.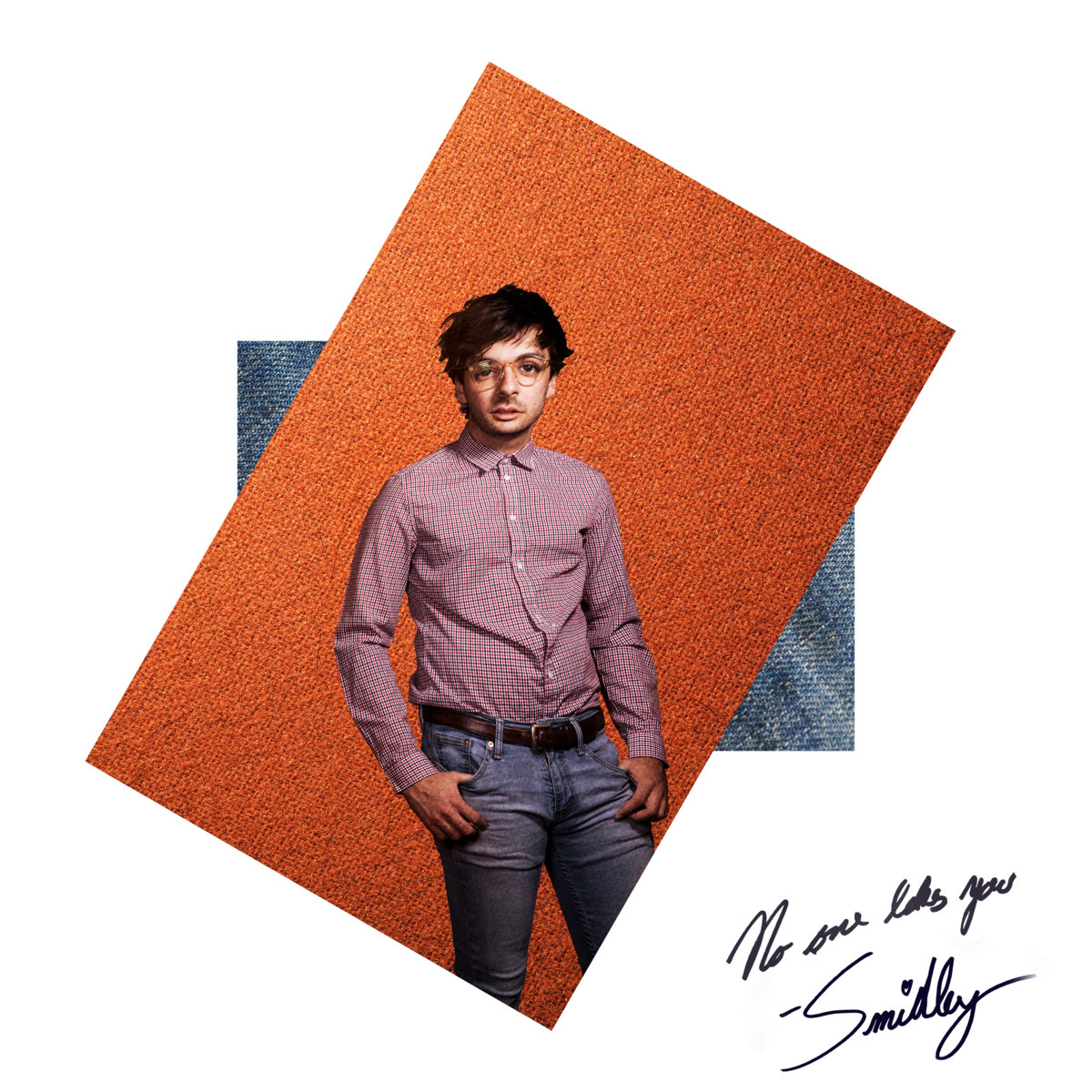 I shall move on from St. Louis but I find it helpful explaining where an artist comes from and the sort of music happening around them. I often switch between the U.S. and U.K. when it comes to the best music in the world. I believe these two nations are the finest out there – countries like Sweden and Canada are great – and seem to have the biggest stars. There are similarities in terms of tastes and artists but each country has its merits. I find the U.K. is best when it comes to bands and those artists that get the body moving and the voice ringing. The U.S. seems to have a better expertise in regards genres like Pop, Electro. and Urban. It seems there is more depth and range in America. Maybe that is by virtue of their increased population – and I may be over-simplifying – but the U.S. has a lot more going on. I look at a city like New York and see such promise. The various boroughs each have their own sound and strengths. Go to L.A. and one can see differences in various parts of the city. Malibu and Miami have their own thing going on; Nashville is always producing sensational music whilst Seattle and Detroit are still active and relevant. We forget about areas like St. Louis and assume the finest music is reserved to the more tourist-aware areas. New York and L.A. are, naturally, vital sources of great music but not the only reason to be excited about American music. We here try our best to assess and represent the best American artists around but do get caught up with the mainstream examples. Smidley is in a nation that continues to show the rest of the world how it should be done. I am always going to stick to U.K. music and feel we are the equal of America. What I love about Britain is the richness and complexity of our music scene. We cover all genres and have so many treasures that need greater exposure.
The U.S. is a larger nation and, as such, has a more fascinating musical geography. I have mentioned St. Louis – more on that later – but cities like Nashville are extraordinary and inspiring. America has its political issues but its music scene seems untarnished and unaffected by the problems around it. Smidley must vibe and take heart from the mass of wonderful artists creating around him. Before I come to look at Smidley's latest track – and the inspiration behind it – I want to bring up an aside. It is rather cute/tragic that Smiley's moniker derives from his sadly-departed mutt. It is always interesting discovering where artists take their name from. In this case, a much-loved family pet is the inspiration. It may seem like an odd tangent but most people do not query where bands/artists get their names. I am fascinated by it because there are so many unoriginal ones out there. In fact, it is not such a diversion – it forms its own point. Smidley is an artist who takes care of every aspect of his music. He is slavish when it comes to quality and image. Someone who takes nothing for granted and ensures he stands out from the crowd. I get depressed when hearing bands/artists with obvious names or that which will never stick in the mind. I know it is hard formulating an original name but, in truth, there are plenty of options out there – you can take words from every language in the world and think of something wonderful. It seems a lot of artists are not taking the necessary time to have a good think and realise how important their name is. It has to stick in the mind and be easy to find – I find so many acts have weird spellings and common names – it means search results bring up hundreds of other things before you actually find the act. In that same spirit, so many people put their names in capitals – which drives me nuts – or have common nouns/adjectives as their name. It means they do not stand out and, in a lot of cases, infuriate people. Smidley is, not only an inventive and original choice, but has that familial tie. It is rather sad to think where that name came from but is a touching tribute. Because of this, I am more drawn to the St. Louis musicians and know he is someone who has great heart and sensitivity. He could have chosen an asinine name – or something common and inspired – but chose to distinguish himself with that brilliant choice. The pet lives on – seemed like a wonderful dog – and it provides journalist like me with something to get their teeth into.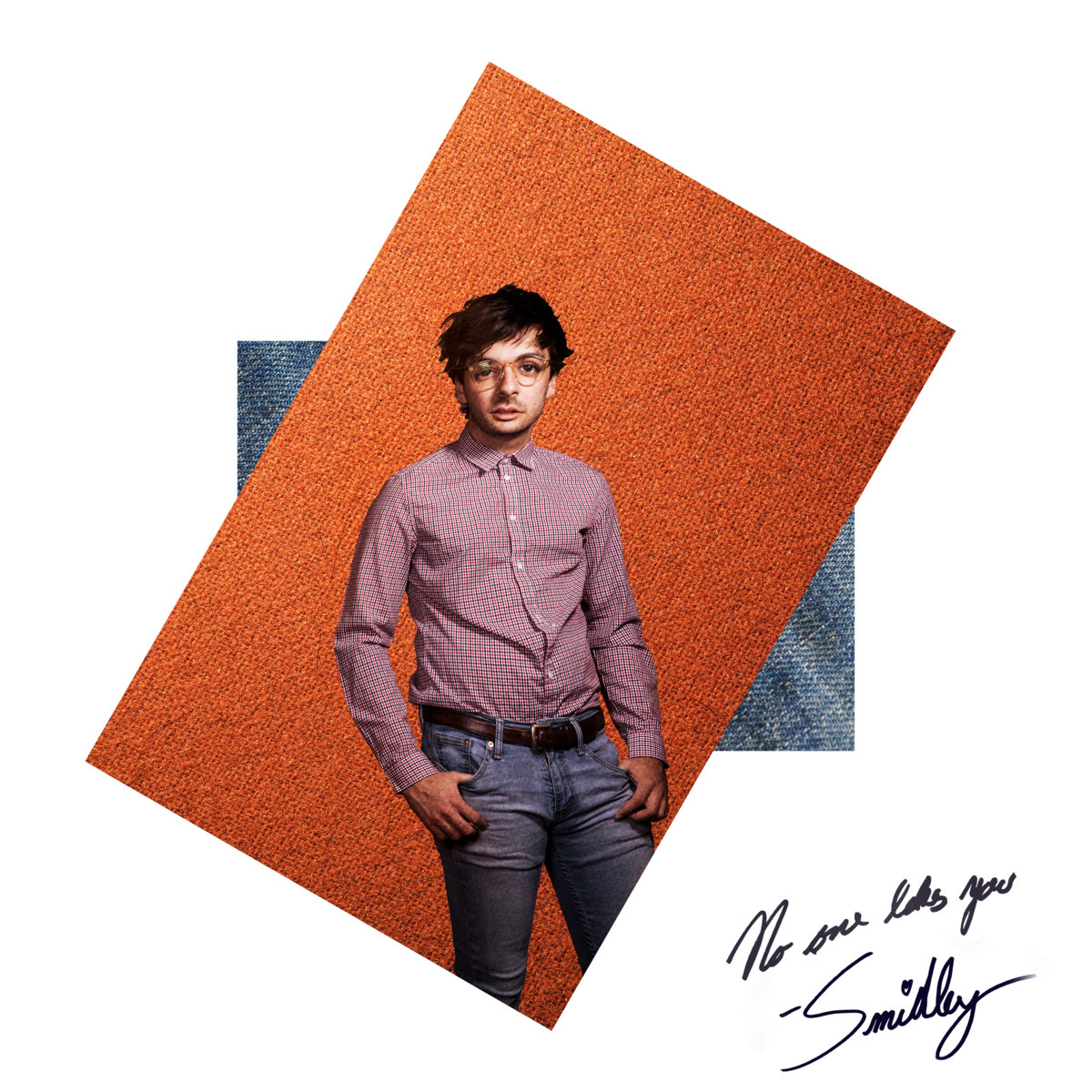 I want to look at the inspiration behind No One Likes You and its background. I shall dissect the song and why I love it but, as Smidley attests, it stems from a joke. It is one of his most honest songs and gained its creation from an unexpected source – the songwriter talking to himself in the car. We all do it but few of us actually get to the point of writing a song. Smidley thinks of himself as slightly lunatic but there is a lack of caring that is refreshing. Those insecurities are cast off and there is a freedom being able to do what you want. I am not sure, specifically, where that title comes from but it all stems from that realisation. So many songs have boring and predictable routes so it is nice finding an artist who takes impetus from left-field areas. In this case, we have a young man who likes to listen to music in the car and have a chatter. Not in an insane way but, I guess, a chance to verbalise any doubts and get his feelings out. If we sit (alone) in silence, it can be quite odd and unusual. It seems strange being placid and silent when we have the physicality and propulsion of the open road. We sing to music without thinking about it – it is no less unusual than talking to oneself, I guess. I, myself, have been known to verbalise various thoughts and questions – if there is nobody around to hear/judge you then what is the harm?! I think a lot of people find themselves more secure and at-peace in the confirmed of a vehicle. It can be a mobile confession booth; places we can cut loose and castigate inhibitions. Smidley might feel a little self-conscious rambling to himself but it has lit the spark for an incredible song. I feel there are musicians who overlook how influential everyday life. Many will not pen a song until they have their heart broken – the commercial lure of loss and romantic fracture need to be reviewed. If you are relying on love and relations alone; I feel there is little point being a musician.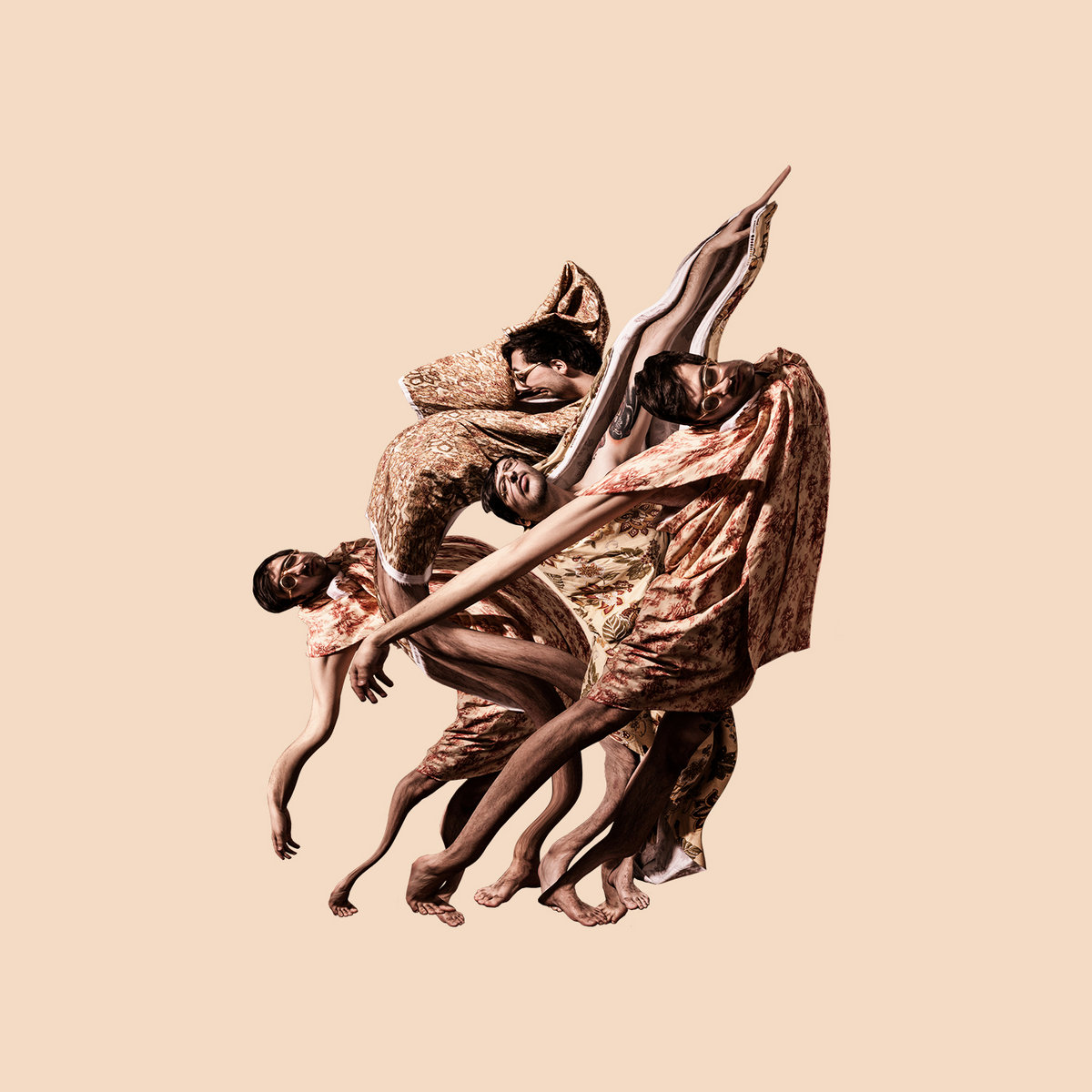 The world around us is vast and ever-changing. There are so many countries and cultures musicians could source from. Smidley takes his name from his lost pet and song derivation from his in-car talk. Because of this lyrical approach; the music has the chance to break from convention and be different. Even established and reputable artists show little flexibility and it can be quite galling. Maybe it is challenging writing about something quirky and unusual but music thrives when it is broad-minded and varied. Yes, Smidley writes from the heart and does not ignore the importance of personal relations. He is not someone who is obsessed by it and shows little interest in anything else. That Archimedes moment can occur at any times: one of the greatest things about songwriting and what can set it off. Whether there are domestic influences or you are captivated by the news: songs can take shape from the smallest and most unusual places. I am more attached to artists who go beyond what is expected and write songs that are a little unusual and unexpected. Smidley's latest cut is certainly that and one that makes you smile – before you have even heard a note sung. He is, at heart, an optimist and a person who does not want to drag the listener down. Again, there is too much negative and self-examination in modern music. It is an established and popular area but one that seems to dominate the music industry. I am not suggesting every artist dispenses with relationship songs and writes something more interesting. There are plenty who want to hear these kinds of songs – it is familiar and can provide guidance and comfort to those in a similar predicament – but what is the harm in mixing things up?! There are few who take the trouble to push their imagination. Finding artists like Smidley take the initiative and do something unique will give motivation and push to artists around him.
I shall talk about Smidley's former incarnation but, before then, a little on why his album, Smidley, stands out. It was, as his confesses, one of the most enjoyable experiences of his life. Many artists talk about various songs but rarely say whether making an album was fun or not. Some do, sure, but it is rare finding an artist having a ball putting an album down. Produced by Hop Along's Joe Reinhart – recorded in Philadelphia at Headroom – it was a carefree experience that led to some terrific results. One need only listen to a song like No One Likes You to know Smidley sounds secure and relaxed in his surroundings. The song brims with life and humour; it has so many possibilities and is a song, one imagines, came together pretty quickly. That organic and free-flowing approach to music means it is the most carefree and fun Smidley had making an album. That is heartening to see and, let's hope, this dynamic and pleasure continue into his next release. Maybe it was the time it was recorded; perhaps, the state of mind he was in but I feel it was down to a lack of expectations. His previous band, Foxing, had a certain structure and way of working. There was commercial pressure and certain expectations. I feel this is why a lot of modern musicians suffer anxiety and put out sub-standard records. There is that need to put an album out quickly and please record labels. Many artists have to create songs of a certain nature – about love or reflecting on relations – which stifles creative endeavour. A lot of time, an artist has to think about more than the music. There is promotion and interviews; getting Spotify streams up and making sure videos are as evocative and eye-catching as they can be. Not only is modern music a full-time job but it can cripple many. The pressure our young artists are under is immense. That is not suggesting that is the experience with everyone but is true of many mainstream acts.
Smidley would have felt this as part of Foxing. They put out The Albatross in 2013 – again, I will focus on them soon – and followed that with 2015's Dealer. There was commercial pressure following the success of their debut and a certain way of working. Maybe quite constrained and confined – bands write and create differently to solo artists – it would have been quite an exhaustive experience. Smidley is a solo venture that allows Conor Murphy the opportunity to create music the way he wants to. Casting off the shackles and armour of the band dynamic shows throughout the latest album. It is nice to hear an artist come out and testify as to the pleasures of creating and recording. That lack of anxiety and happiness really shows. Sure, there would have been stressful times but, on the whole, a pleasurable experience that sticks in the mind. I am not overly-aware of the Philadelphia music scene – the city gets slammed and has a certain 'reputation' – but it seems like a hospitable and compelling area of the U.S. that Smidley felt comfortable in. Not only has this relaxed body created some wonderful music but is among the most inventive and surprising I have heard. The arrangements are never predictable and obvious. You have these, at times, twisted and swooping compositions and wonderful little asides. The vocals are warm and rich but carry so many different colours and contours. The production is polished and assured – without draining the songs of their authenticity and rawness – and the entire effect is wonderful. That band life was a memorable one but it was quite a draining experience. Smidley, as a lone artist, was not tied to strict deadlines and had that weight on the shoulders. If you have a band who has crafted a certain sound – many expect that to be repeated and there is that stress. I can understand why Smidley stepped aside and has gone alone. What we hear is a man comfortable and inspired by music. He is at his creative peak and getting song ideas from the most unexpected places.
I am hearing a lot of new artists come through the breakage/embers of a band. Recently, I interviewed Toothless. That is the moniker of Bombay Bicycle Club's Ed Nash and a chance of the musician to write different types of music. The band has not written music for a while – not sure if they are ended or on a hiatus – but Nash has the chance to make music the way he wants to. There are no outside voices and direction from the record label. Murphy had a great time working in Foxing and would have taken a lot from that time. I am not sure if the guys will ever release another album but it seems Smidley is a happier endeavour. Sometimes, bands can break up and, whether acrimonious or not, members feel reluctant to make more music. Music is tough and demanding so one can appreciate that need to disconnect and pursue other avenues. Bands are the most popular configuration in music and a currency that attracts so many young artists. Many get strings of gigs and play all around the world. Bands, unlike solo artists, can create a bigger sound and are less confined than solo artists. It is great working with others and friendships can be cemented. It is exciting crafting a song together and seeing that realised on the stage. The rush and excitement of that lifestyle is attractive but it can all end. In the case of Smidley; that project has formed from the negatives of the band. The demands and brutal lifestyle of being in a band – more in terms of demands and creative limitations as opposed to personal relations – took its toll. I know being in a band is not always that bad but many ambitious songwriters can find themselves limited and frustrated. Conor Murphy is a man who pushes boundaries and is not your average musician. Being in Foxing allowed him the chance to spread his wings but he would not have had the mobility he does as Smidley. It is great he did not give up on music and, instead, regenerated and found fresh inspiration.
One of the great things about Smidley's eponymous album is the varied and unusual compositions. We have drums, bass and guitars; saxophone and sensational vocals. Rather than pen something rather straightforward and easy; Smidley has penned a set of songs that fascinate and compel the mind. Just look at some of the song titles – Dead Retrievers, Power Word Kill and Milkshake – and you are already fascinated. Murphy takes great care to ensure song titles and his music stands out and intrigue the listener. Not only are those title and lyrics packed with wonderful lines and nuanced sentiments: the compositions are among the most impressive I have heard this year. I shall not go into the album track-by-track but urge people to investigate the record in its full splendour. What one will discover is an artist who is having a great time recording and feels less encumbered than ever. The guitars, bass and guitars add weight, candour and strength; the vocals are nimble and fulsome whist saxophone adds a richness and suaveness. It is a banquet of sounds and instruments that help forge compositions of the highest order. Smidley seems like the complete package and someone who wants to make a name for himself. The way he approaches music – and the brilliance of his songs – will lead to big rewards. I will look at his future in the conclusion but am always impressed by stunning musicianship. I am, actually, writing a piece on Steely Dan later today. Their music has touched me (and millions) and they are a duo that ensured all their songs were as good as they could be. That perfectionist tendency was not there to annoy other musicians – those who played on the record – but ensure the songs would be remembered these many years down the line. I think a lot of new music has to be recorded so quickly there are no real chances to chisel and experiment. Smidley seems to be someone taking a Steely Dan approach to his music. It is looser than a lot of Donald Fagen and Walter Becker's music but no less interesting. He places a lot of importance on sonic textures and ensuring the music perfectly complements the lyrics.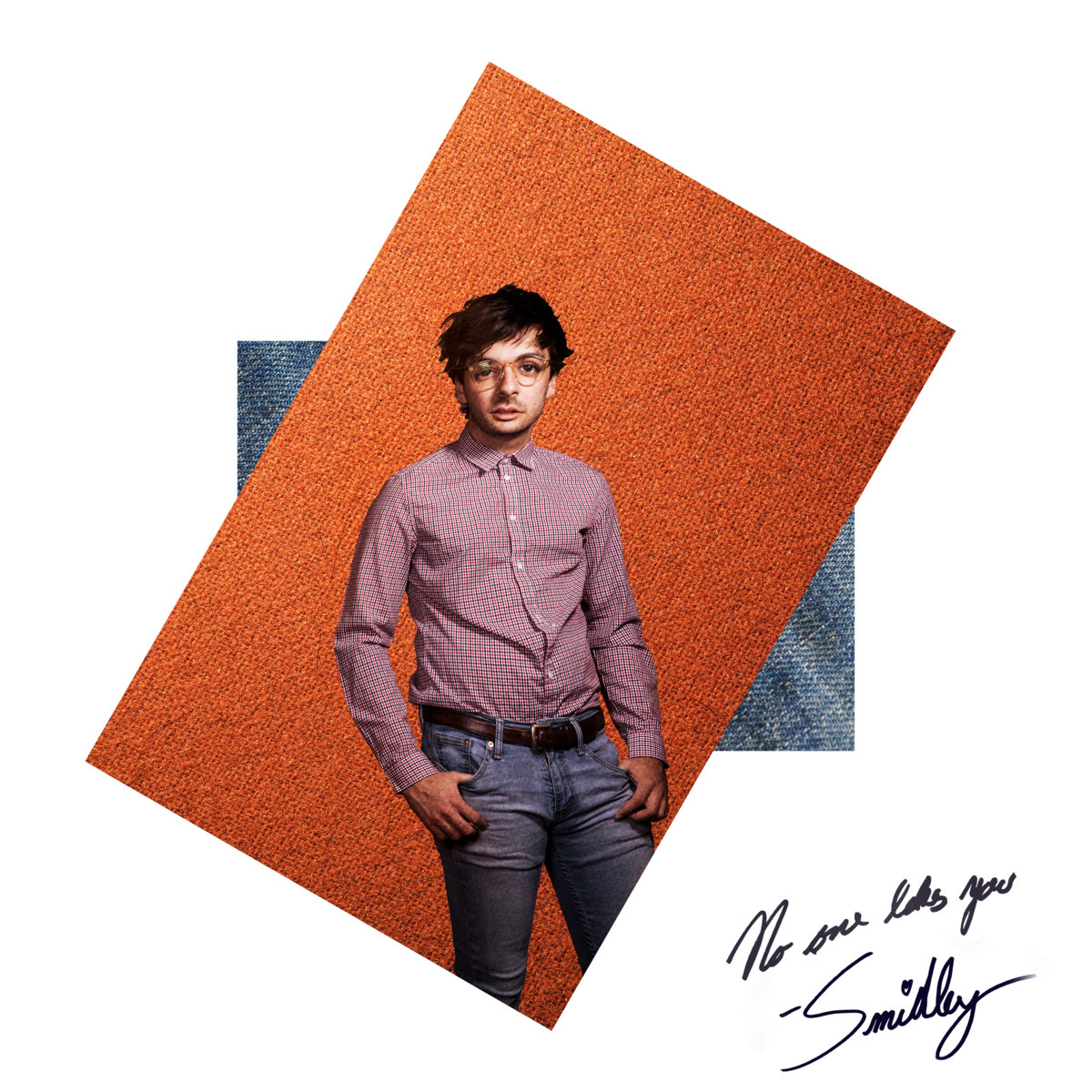 The vocal comes straight into the song and has that unique Conor Murphy sound. It is an unusual delivery but one that warms the heart and gets you standing to attention. So much emotion and passion go into the performance. No One Likes You is a wonderful song but I was lucky enough to find the lyrics alone. Owing to Murphy's pronunciation and delivery – the instruments and production mean the vocals lose some of their intelligibility – it can be hard picking up on the words. With a lyrics sheet, it makes it a much fuller experience. "I'm a soccer mon in the spring" is one of the first lines that fire into the brain – "No one likes you on the high-horse you ride on", it is said. Maybe there is some personal revelation and back-story in the tale – "The crowds do not applaud/'cause no one likes you or the band you're in at all". That would be cruel to Foxing but there seems to be a mix of the personal and detached. Maybe Smidley was the results of reaching a plateau. There is no sense of the man chatting with himself in the car but, perhaps, these thoughts and insights came to him on a drive. The band days are over for Conor Murphy but that sense of feeling surplus to requirements and past his prime – that need to make a change and do something new. Smidley needs to crack a grin (as he's young) and make the most of it. Perhaps there is that sense that, because he was in a band, he has nothing to complain about. When one is in an established group; the media thinks it is all rosy and there are no troubles. The reality might be a lot different. I cannot speak for Murphy and how things are with his Foxing brothers but one can sense that tangible dissatisfaction. Self-deprecating at times (people thinking Murphy is a bit s*it); the young artist taking charge and assessing his options. The vocal is stunning in the sense it does not merely read the lyrics. What one gets is a sermon and performance piece. The words are twisted and stretched; there are accents on certain syllables and it is like a skilled storyteller wringing as much potential and possibility from his words.
The guitars chug and the drum rumble as Smidley, exasperated by the reality of the situation, almost screams the chorus. It is a realisation that is hard to take. Maybe there is that sense of talking about someone else – maybe documenting a fellow musician or borrowing from fiction. Luckily, the second verse is clearer than the first: listeners will be able to pick up the story and follow it without straining their ears. Our man wants to take acid and play ping-pong with Ian Jones – whomever that may be! No one likes the "basement you came from" or that "hundred-year-old home". One gets a view of charming domesticity and the need for a normal life – albeit it, one where you drop acid and play table tennis with a mate. It might be a need to detach from the constant travel of the band and find some normalcy. My brain was split between seeing the song as that transitional epiphany from band-to-solo; maybe it is about a peer and someone who is struggling in the life they have created. Smidley attested how freeing and happy the recording experience was. There was no real accusation or bitterness it seems. No One Likes You is a man – seemingly talking to himself in the car – piecing things together and trying to reinvent himself. That is impressive because, if you get in that state, it can be hard to find the strength to do something constructive. For Smidley, the past has been fun but the best days might have passed. Now, there is that need to do something else and regain a sense of popularity and perspective. Perhaps I am being too literal thinking it is a personal song – maybe a general assessment of the way some people can get stuck in a rut and jaded by life.
Whatever the truth and origin of the song; it is highly addictive and nuanced. I keep coming back to experience that vocal. There is nobody like Conor Murphy when it comes to delivery. He makes sure all the words get into the mind and they are provided proper care and respect. It is a quirky, beautiful and strong performance from someone fully immersed in the music. The composition switches from tender and calmed beauty to a full-out rager. By the final notes, I could not leave it there so had to go back and revisit the song. No One Likes You is the author's favourite song and the standout from Smidley's eponymous album. There are ample treasures on the L.P. so do not think No One Likes You is as good as things get. In fact, there are so many subjects and stories covered on the record, you need a lot of time to focus on it and unravel all the pieces. What I love about Smidley – having recently discovered him – is the way he takes a potential fraught time and turns it into something positive and inspiring. Many could have spat the words out with anger and regret. It seems, if it is a personal account, the past is just that and not something that should hinder the future. He realises there is that desire and yearning to change things for the better. What resulted was that transformation from band leader to reborn solo artist. The smile comes to the face when you listen to No One Likes You and one imagines Smidley would have been grinning when recording the track. The instrumentation is amazing and never predictable. The entire song is a thrill-ride and a unique beast. I will follow Smidley's career and look (with interest) where he goes next.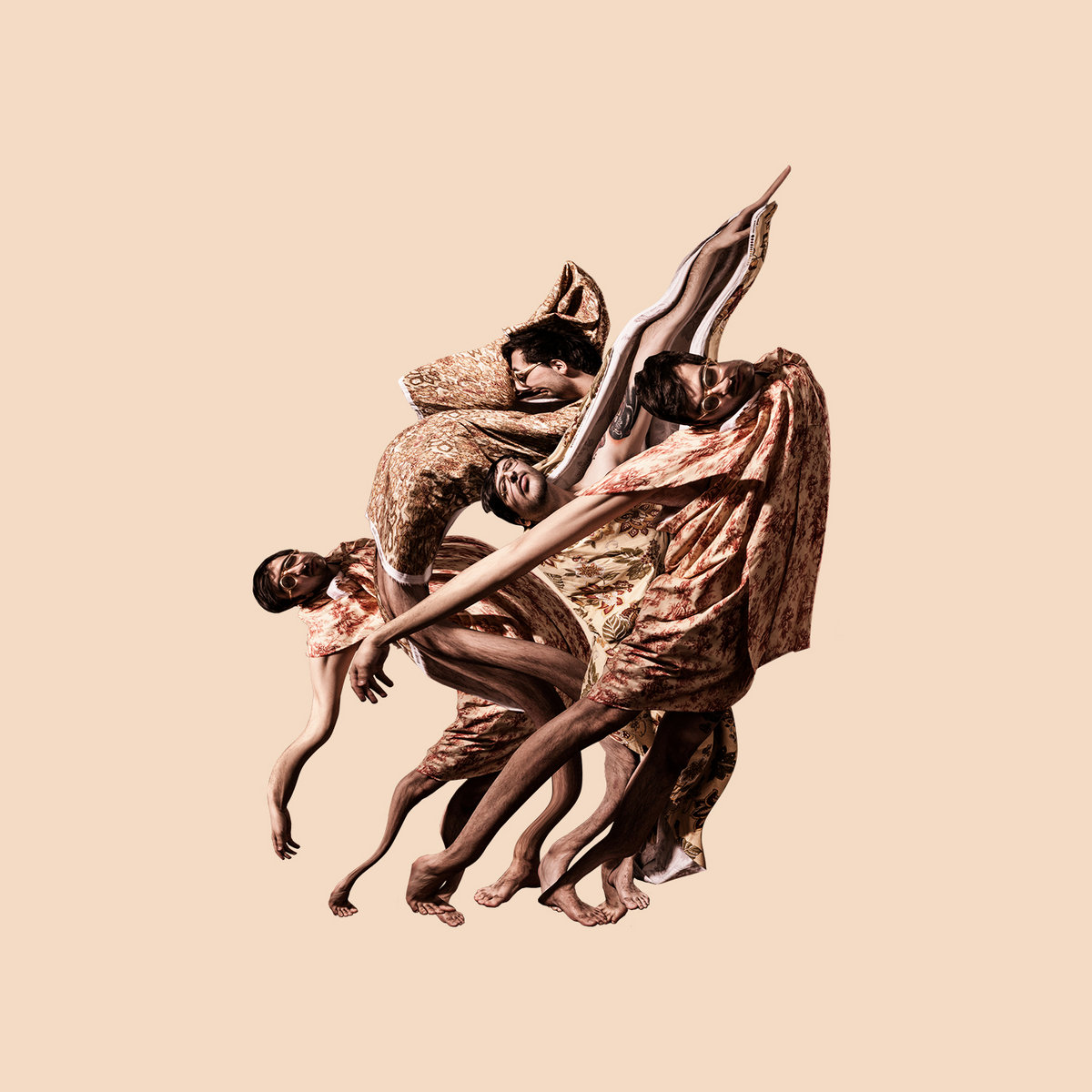 I shall end this now but want to have a quick glance to the future. Smidley is out now and a confident and assured album from the Foxing frontman. It is a record that brings elements of Foxing but expands a lot more. Conor Murphy has more room to manoeuvre as a songwriter and sourcing inspiration from other places. There is not the same commercial pressure and, as such, it seems like Smidley is a venture that could continue for many years. Let's hope there are more albums in him. I know there will be U.S. tour dates but I hope Smidley comes to Europe. In the U.K., there would be chances for him to perform but the fanbase might need to grow first. There a lot of American supporters in his corner but how many here in Britain?! Maybe places like London would bring crowds in but one wonders about other areas. When word spreads – and the music reaches radio stations here – that popularity will grow and a chance for him to perform a lot in this country. One assumes European dates will be in his mind – interesting to see how far he can go. I shall end things soon but will come back to those original points. I looked at St. Louis and a few of the artists making big waves there. Over the past few years, so many different artists have emerged from the city and marked themselves as mainstream-worthy. There is a wealth of music and culture in St. Louis so small wonder artists like Smidley are happy to remain there. It is not like Britain where there are a few large cities artists can find success – many in towns and villages do not have chances and success so have to come to places like London. In the U.S., there are a lot more choices and it is not quite as hard-going. St. Louis continues to grow and has some of the finest venues in America. The Old Rock House takes its name from a riverside saloon that attracted the like of Mark Twain. It is a beautiful space that has been renovated and offers so much for the modern music-lover. It is adaptable in the sense it can be a trendy nightclub but a more relaxed space. Not a surprise many artists want to play there. It is one of the most impressive performance spaces in St. Louis and, certainly, one of the most picturesque.
Joe Edwards, owner of Blubbery Hill, opened The Pageant in 2000. It has the look of an Art-Deco cinema/theatre and has been a go-to mid-sized venue for local Rock/Alternative acts in the city. Inside, it is like a cabaret venue: tables and chairs at the back with plenty of room for people to dance at the front. National and local artists alike play there and it is a thriving venue in St. Louis. The Firebird, down Olive Street, is a great Rock venue and is one of the most intimate in the city. If that is not your bag then Off Broadway – down Lemp Avenue – is a brick garage-turned-bar that hosts live shows by national and local artists. There is such a spread of venues that suit all tastes. Smidley has some wonderful contemporaries around him and great venues to play his music. I guess he will be looking beyond St. Louis – Missouri is a vast state that has the likes of Kansas City nearby – but he seems comfortable gaining inspiration from a terrific part of the U.S. It is under most people's radar and deserves more acclaim. One need only look at the stunning venues and attractions to relaise why it is so popular. American music is among the best (if not the best) in the world. I am glad I get to review an American artist as it provides an opportunity to see what is happening in the country. I get too obsessed with the likes of L.A. and New York and forget there is forty-eight other states with great music in them. Missouri is a state I am not overly-familiar with but, reviewing Smidley, have learnt a lot. One of the thing that hooks me – talking about Smidley – is where his music comes from. I have explained how his moniker is dog-related and has that original derivation. He is equally fascinating when it comes to song inspiration. No One Likes You could have been about a love-gone-wrong and all the recriminations associated with it. Instead, its bones and blood come from the fact he likes to chat to himself in the car. It is not the only thread but relates to times when we stop thinking about what the rest of the world thinks and relaxes those constraints. I talk to myself in the car (sing more often than talk) but I can understand why people do it.
If you are alone, you might have thoughts in your head and things that need verbalising. It is not mad saying things out loud – even if others might see it that way – and it is a brilliant source for a song. I wish more artists would take this approach and let songs stem from rare sources. Love is important but, every now and then, the listener wants something unique and unexpected. That is what you get with No One Likes You. It is a song that stands out in Smidley's mind. He claims, I think, it is his favourite song and reflects the happiness and comfort he felt recording his album. I am always lifted hearing artists say how pleasurable it is recording albums. One gets to learn about various songs – what compelled them and what they relate to – but few bands/acts say why an album was great to record. We often associate music with a certain pressure and sense of insularity. Smidley felt a bit of this in his band, Foxing, but now he is free to create as he wishes. Music is stronger and more nuanced when the artist is enjoying the moment and properly involved. If you create music to fill deadlines and keep your name relevant, you are going to last only a short time. There is no point recording material for the sake of it. Smidley, in his eponymous album, sounds like a man rediscovering his passion for music. It is a wonderful ten-track release that overflows with wonderful moments and sensational performances. Those skewed instrumentations and off-kilter asides fit with conventional cores and heartfelt delivery. A heady mix of light-hearted melodicism sits with sounds that could be compared with The Shins and Car Seat Headrest. Above all this, one hears Conor Murphy emerge from the constraints and pressures of the band past and mark himself as a solo artist to watch closely. Once he has taken in the U.S. and impressed crowds there, let's hope he finds some time to fly over here and…
COME see us.
_______
Follow Smidley
Official:
Twitter:
https://twitter.com/TokeEverlasting
Facebook:
https://www.facebook.com/smidleymurphy/
Instagram:
https://www.instagram.com/smidleyband/
SoundCloud: