INTERVIEW: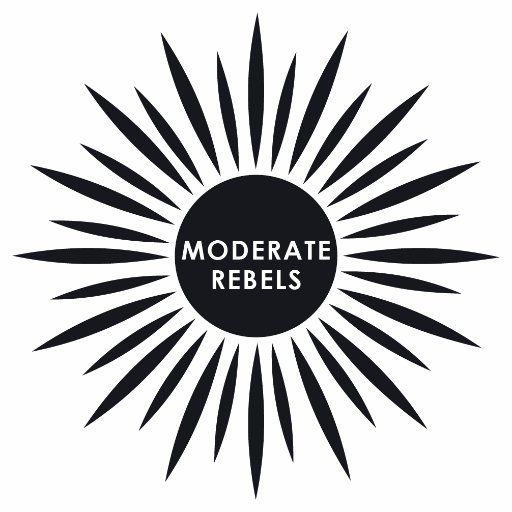 Moderate Rebels
_______
YOU could never accuse Moderate Rebels of being ordinary.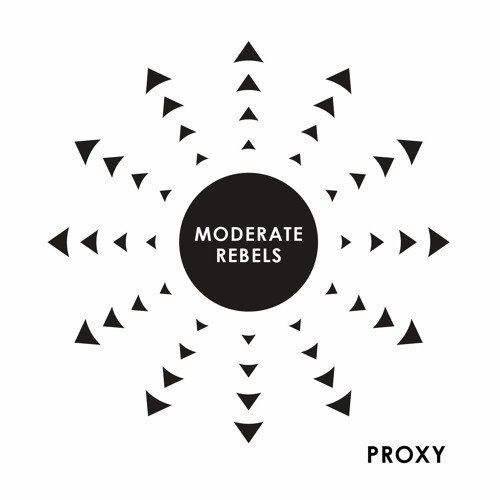 The guys have dropped their E.P., Proxy, and its sounds and textures are unlike anything you have heard. Recently, the band played a packed gig in a live room – to help promote the E.P. – and only managed to play one song in thirty minutes! Throw into the mix the fact they have no Facebook page and you have a group who are as enigmatic as they are extraordinary – let's hope all the images and information comes out! I ask the band about E.P. lead track, Liberate, and its origins – and what the E.P. is all about. They tell me what it was like to record at a unique South Bermondsey recording space and the story of their band moniker.
They discuss their economic and distinct music – played on a few chords and sparse notes – and how it feels being picked up by tastemakers like BBC Radio 6 Music. I wonder if there are any gigs forthcoming and who are the artists they recommend we follow.
_______
Hi, guys. How are you? How have your weeks been?
Hello, we're doing ok.
Our weeks have certainly been fast, recently.
For those new to your work, can you introduce yourself, please?
Just listening to a song would be better than anything we could say here – feel free to make up your own mind.
What was the inspiration behind the contradictory and cautious band name, 'Moderate Rebels'?
It was a phrase that was being constantly used and repeated; everywhere.
We wondered what it means – and that was a good enough reason.
Proxy is your new E.P. What can you reveal about its themes and inspirations?
Like everything we've done to date, it was made up as went along – just trying to say simple things in a simple way.
You recorded the E.P. in a South Bermondsey studio. Was it quite a cool space to record in and what was the vibe like there?
We found it conducive; though it was very dark inside and we couldn't really see each other.
I think all but one of the tracks were completed on the first take – with just a couple of overdubs.
We also recorded some parts covertly at a music shop on Tottenham Court Road. It all came together very quickly.
Liberate, the lead single, seems like a fitting song in these turbulent times. How did that track come together and was it quite an easy decision to release it first?
We wanted to release the rest of God Sent Us (our first single). The version we released fades out – but it actually goes on for another nine or ten minutes.
Unfortunately, we lost the master-tape.
That panic inspired us, shall we say, and the result is Liberate.
I believe you played a half-hour gig recently where you played only one song! How does that happen and what was the reception like?! What was that London gig like?
We wanted it to be not like a gig.
We played God Sent Us and mostly improvised it – based on a vague plan of following our drummer, Joe. The time actually sped by, which surprised us. The crowd went with it.
People are open to new things, given the chance.
Already, your music has been picked up by huge radio stations and '6 Music's finest ears. Knowing that, does it provide you with the impetus to keep pushing and playing?
I honestly think we would press on regardless, though it's humbling to know people like what we do.
Listening to your music and it has that lo-fi, bare energy. Have you always recorded in this way and what is the reason behind that?
We record everything really loud. You're not meant to do it like that.
Your songs are built around few chords and economic lyrics. Is it harder to write in this manner or is it quite freeing?
Typically it's a 'yes' and 'no' answer here.
It's both easier and harder.
What does the future hold? An album down the pipeline, perhaps?
The album is being final mixed just now and it will be out later in 2017.
I know you have some big gigs coming up. Which are you most looking forward to and how are you feeling about the coming months?
We look forward to every show as we really don't know what will happen – and that's exciting.
A bigger show – to more people – means bigger unknowns, and therefore, should be bigger excitement.
We only do this for the buzz – it's not work.
Are there any new artists you recommend we check out?
Loads.
Mellow Gang, Hobby Club; The Happiness Project and Ochanomizu.
If you each had to select the one album that means the most; which would it be and why?
Geez, where do you start with this one?!
That's just impossible to answer, sorry.
What advice would you give to any new artists starting out right now?
Don't listen to anyone's advice.
That's not the way to do whatever it is that you really want to do.
Finally, and for being good sports, you can each name any song and I'll play it here (not one of yours as I'll do that).
Suicide – Frankie Teardrop
Kanye West – Famous
Everything Everything – Can't Do
Chief Keef – I Don't Like (Dirty)
Gladys Knight – No One Could Love You More
_____
Follow Moderate Rebels
Twitter:
SoundCloud:
https://soundcloud.com/modrebs