TRACK REVIEW:
Reverieme
Ten Feet Tall
9.4/10
Ten Feet Tall is available at:
https://reverieme.bandcamp.com/album/ten-feet-tall
GENRES:
Indie-Folk; Pop
ORIGIN:
Airdrie/Glasgow, U.K.
RELEASE DATE:
7th April, 2017
The album, Straw Woman, is available at:
http://www.pledgemusic.com/projects/reverieme-new-album
_______
FINALLY, I get to go back up to Scotland and…
look at an artist who has had a successful and fruitful career thus far. I shall look at Reverieme – that name is not going to be easy to remember/type – but, before then, I wanted to look at music that is darker and more insular; literature and voracious readers and how that benefits music; the Glasgow music scene and artists who change names/develop through a career – a bit about the teaching profession (and how it connects to music) and artists to look out for this year. Although Reverieme is based out of Airdrie; most of her gigs (larger ones at least) are in Glasgow and she has a definite bond to the city. The thing that fascinates me about Reverieme is the way she creates dark and shadowy music but manages to keep it light – enough so it is not foreboding and too unforgiving. There are a lot of wonderful artists who play this kind of style but Reverieme creates music that hits you in the gut and swims in the mind. It is interesting discovering different styles of music and why they resonate the way they do. Obviously, something that is airier and uplifting will provoke a sense of happiness and ease. Music that is a bit more intense and hard-hitting will get the listener reflecting and unveil different emotions. Both, in varying degrees, are successful and popular but I wonder, emotionally and psychologically, why people plump for the music they do. I guess, when we listen to songs, we are looking to get something out of it – whether it is a sense of relief or escapism; it is different for everyone. From my perspective, I look to get some sort of nourishment out of the sounds. At the moment, I am listening to a lot of upbeat and summery songs – heightening the sense of warmth and provoking energy and movement. When I am in a more contemplative mood; I will listen to something a little darker and insular. In terms of Reverieme's music; I find a lot of hope and optimism in it but, in terms of sounds and words, there is a heavier element. Even in hot weather, there is a definite lust towards music of this sort. I am fascinated why certain music brings out different reactions and whether there is a link between psychology and popularity. When listening to Reverieme; I find something evocative, scenic and memorable.
The songs are personal and urgent but have a great sense of theatre and drama. It is, in a sense, a play/drama and something that appeals to my sense of curiosity. There are a lot of great female artists who write music both theatrical and moody. It is hard to distill Reverieme's music into simple words but it reminds me of a Nordic drama. It is beautiful and picturesque with heavier tones and anxiety but has relief and light. It is a complicating blend but really gets into the mind. One never gets the sense of unease and heaviness when listening to the music. Instead, there is a bold woman letting the listener into her world. It is revealing and unsettled at times but there is ample beauty and intrigue awaiting. Björk is an artist who fits perfectly into this dynamic. Her music can be quite dark and insular but she is capable of immense beauty and passion. I find comparable strands between her and Reverieme. Maybe it is the musical upbringing – or a personal choice – but I am fascinating discovering why artists take the road they do. From the outset, they'd have an idea of the sound they want to create and how they want their music to come across. I think there is a link between how music connects psychologically and its popularity. A lot of mainstream music tends to be spirited, exerting and accessible. It creates an instant effect and is designed to stick in the brain and create a hook. Yes, there are artists who write music that has sombreness and reflectiveness but most (in the mainstream) go for energy and vibrancy. Away from that, more and more artists are writing songs that differ completely. Whether the likes of Reverieme feel being personal with the listener is more important – than going for commercial gain – I am not sure. From my standpoint, I go for music that speaks to me in a deeper way. Reverieme is someone I feel bonded to for a number of different reasons.
Reverieme's Louise Connell is a passionate reader who digests books – not literally, obviously – and this adds to the sense of grandeur and story. I am not sure which genres Connell favours but one can hear various elements and styles in her lyrics. It is no coincidence the finest songwriters, in my view, are avid readers and immerse themselves in literature. I am not suggesting writers who do not read a lot create poor music but there is something to be said for those who come from a literary angle. When reviewing Billie Marten's debut album, Writing of Blues and Yellows, last year; I was struck by how one so young could create stories packed with intelligence, maturity and atmosphere. Studying her more, I discovered her love for books and how she loves to read. There is that correlation between her bookworm attitude and the incredible lyrics. The same is true of Reverieme, whose incredible lyrics, one feels, come from the inspiration of the written page. I do not read much as I should – tend to write non-stop – and am desperate to get back into things. Literature, in terms of songwriting, is an invaluable source and something we should all learn from. There are too many who restrict themselves to relationships and love songs. Hearing an interview (Radiohead's) Thom Yorke did with BBC Radio 6 Music recently; he often got pressure when trying to address things like environmentalism and society in songs – rather than another lovey-dovey song.  Artists are often expected to write a certain type of song so it fits into the market and gains popularity. There is a bit of a zero-sum logic applied to that sentiment. Love songs are only popular because that is what is out there. If an artist strays away from that, they are not going to be ignored and fail. It makes no sense being rigid because it is causing a lot of restriction – many artists afraid to experiment too much. I don't know but it seems there is needless rigidity and nerves about pushing boundaries.
Reverieme is an artist who, of course, talks about love when necessary but is not beholden to it. Certainty, she is not someone you'll see rattling off tropes and pedestrian lyrics. It is her curiosity and inquisitive mind that feeds into her music. Dig into classic novels and there are impassioned love stories, historical brilliance and exotic tales that compel the imagination and motivate the fingers. Modern crime novels and prize-winning works can be extrapolated by a songwriter. Imagine the possibilities one can create if they step away from romance/relations and broaden their horizons. One need not divorce themselves from personal problems: sprinkling in literary detachment and fantasy can lend a song a sense of mystery and mystique. That is a great reason to get into literature: it can spark songwriting and lead to some brilliant moments. Reverieme has that knowledge and love of literature that opens her mind and teases the imagination. I hope more artists draw influence from sources like literature and engross themselves in something wonderful. They need not consecrate their existence to novels but spend, maybe, a couple of hours here and there exploring some terrific old and new works. It provides a chance to reflect and unwind but, hopefully, gives them food for thought. I'll leave this aside to the side but, before moving on, want to recommend Reverieme's music to anyone who wants to discover hugely nuanced music. I use the word ('nuance') to a lot of my reviews but it is a commodity that is rarer than you think. Listening to a track like Ten Feet Tall and its effects and true beauty unveil after a few listens. It is a song that has been gathering huge kudos and indicates there may be more music coming this year. I will look at that more later but am fascinated by Reverieme's dedication to literature. It is encouraging to see and, as stated, inspire other artists to get more involved in that side of things.
It is time to move on to Glasgow and a city that continues to produce music like nowhere else. Current bands like CHVRCHES, Baby Strange and Honeyblood hail from Glasgow and show what strength and variety there is available. Not only can they serve up fantastic Rock and compelling Electronica: there is so much for all types of music-lover. It has been a couple of years since the taste-makers have compiled a list of Glasgow's best acts. A couple of years back, a great rundown – was provided. WHITE are fronted by a Hearts fan – might get the backs up because of the rivalry with Edinburgh – but the band provide groove and Disco bangers that update for the twenty-first-century with ease. They are worth keeping your eyes out for and join contemporaries such as Casual Sex and Catholic Action. Both have a craft and knowledge of great Pop hooks and create songs that lodge in the brain. Each has an eye-catching name but both have their own identity. I know both groups are making plans for later in the year and are festival headliners of the future.  Tijuana Bibles have been compared with Queens of the Stone Age but are more Swap-Rock and Bluesy than that. They pump up the volume and have delighted gig-goers for a long time now – expect them to big. The Van T's are a Femme-Pop duo has transcended from acoustic sounds to something more Grunge-tinged and aggressive. Compared to the likes of Honeyblood; expect The Van T's to enthrall the Scottish festival scene. Jim Valentine have the hair styles and leathers that would suggest a Rockabilly band of old but have a modern, Indie-Rock aesthetic. 1960s' Bubble-Gum-Pop and Surf-Rock can be detected in The New Picadillys' music. Exceptional harmonies and sun-drenched tracks have seen them hotly-tipped as one of the most promising Glaswegian bands around. Similarly different and quirky are Capone and the Bullets. They have elements of Ska and Punk but have that Special-like quality.
That is a list of the artists from Glasgow worth perusing but there are many more-recent ones that are making strides. Reveremie sits nicely among the best from Glasgow and showcases the city's innovative and enduring musical sensibility. There is little consideration for throwaway sounds and something ordinary: instead, a really rich and superbly crafted set of songs that deserves a wider audience. In terms of her touring ambitions; there are venues around Glasgow that would be perfect. O2 Academy is a popular destination before bands/artists head to the arenas/festivals. Glad Café boasts an electric line-up and is famed for its intimate gigs on the Southside. King Tut's Wah Wah Hut barely needs any introduction but, since its 1990 opening, it has drawn in the likes of Oasis (where Alan McGee discovered them). It is one of the busiest and most reputable venues in the world and, debatably, the jewel in the Glasgow music crown. The Arches has come a long way since its rat-crawling days by Central Station and is regarded as one of the finest multi-arts spaces in Europe. Nice 'n' Sleazy, in spite of its name, has risen from its dive-bar origins and become a diverse and for-all-the-people space – entertaining punters until the wee hours. Òran Mór has a glowing ring placed atop its steeple: a sort of guiding device for eager patrons. Down in the West End, its license allows drinking and revelry until two/three in the morning. Similarly, The Barrowlands Ballroom has a sprung dancefloor and, along with King Tut's', is one of the most iconic spaces in the city. That is merely a nod to the huge live scene in Glasgow and proof it is one of the most extraordinary areas of music in the world. Reverieme has played around Glasgow but dreams of those bigger venues, one imagines. She is not far off that and should be gracing Glasgow's finest spaces very soon.
I will move on soon but want to look at artists who makes changes during their career and, oddly, teaching – and how that can positively impact on music. Reverieme has gone through alterations and iterations in her career so far. Founded in 2005, the moniker Reverie was used for five years – as was seen on her debut album, Melodies. She was joined by Andrew Lindsay on Guitar and Vocals; Florence MacDonald on Keys and Vocals; Dougie Frew on Drums and Jamie Hewitt on Bass and Guitar – for the liver performances. Jo Tucker joined in early-2012 – replacing MacDonald. They are minor shifts, one would argue, and not a big deal but it is interesting seeing changes to a musician/artist and why this occurs. I feel, with Reverieme, it was a chance to stamp a more distinctive name. As Connell attests; there is no real meaning behind that name but it could be seen as a fictitious household product. It has that brand potential and seems like a great advert waiting to happen! I am not sure whether there will be anything more regarding changes but she seems settled now. The live change-up has occurred and, as it stands, the musicians she perhaps with appear to be solid and right. It is always hard gauging whether an artist feels the need to evolve and make changes to their sound. One of the biggest changes to Reverieme is her music. From Melodies, one got a lot of terrific music and confidence. I have mentioned how the songs can be quite dark and insular but that is rather unfair. A lot of times, there is immense beauty and passion to be found. Flip forward to Straw Woman and there are definite shifts and improvements. Not that there needed to be big changes: what we hear now is a young artist pushing herself and exploring new ground. That strengthening is no surprise considering Reverieme performed at T in the Park, Wickerman and Edinburgh's The Edge Festival in 2011. She has received radio play from BBC Radio 1 and 6 Music; supported Emmy the Great and Jakob Dylan (2012/'13) and won a huge amount of social media support.
Louise Connell is an English teacher which, unsurprisingly, helps her as a songwriter. I know a few musicians who have been/are teachers but it is quite rare to see. In terms of discipline; it is interesting seeing that craft and teaching go into the music. Reverieme is a dedicated reader and passes that onto her students. Maybe there is no real big connection but a teacher has a different perspective on the world and comes at it from a different angle. I am curious whether any of the skills and disciplines learnt in the classroom is inspiring students to take up music themselves. Surely, they cannot help but be infused by their teacher's passion and will respond to Connell's work. She, in turn, will get a lot of inspiration from the students she teachers and everything she picks up along the way. Whilst the literature Connell consumes will infuse in her songs; the structure and reality of the classroom life will feed into the music. I am surprised there are not more teachers going into the music industry as, especially for an English teacher, there must be that curiosity to take things further. From my perspective, I got more involved with the written word as a result of the English teachers I had. Maybe it is something Connell's students will pursue but I can understand how music and teaching link. Surely, the hours and intensity Connell puts into her job transfers to music. There is that seriousness and loyalty; that unwavering dedication and passion for what she does. One can detect that in the music which shows intense hard work but a sense of imagination and exploration. I am not sure whether Connell will be teaching in years to come but it I hope she does. Music is a time-consuming thing but, if balanced against a job that does not take too much of your time, it is a great balance.
There are few that cannot deny the intoxication and potency of Ten Feet Tall's introduction. Ironically, it heightens the listener and gives them a view over the city. There are percussive and keys; a concoction of sounds and jubilant blasts that create a sparkling, shining brew that creates heady aroma and impassioned sighs. In terms of sound, Reverieme is hard to compare with anyone but there is a hint of America. Those big artists like Tom Petty; maybe bits of the Americana bands and big Rock acts. It is a warm and lustrous sensation that creates a smile and gets right into the head. I have heard few introductions as immediate and assured as this. It is a wonderfully realised thing and a beautiful creation. When the heroine comes to the microphone, her crystalline and pure voice settles things down. There is immense sweetness and beauty in the vocal. It is stately and stoic but has plenty of flirtatious energy and wise currents. The subject, whether a niece or other relative, is growing up so fast and going about their way. Maybe it is the acceleration of maturity and growth that is quite daunting – seeing someone, once, so small maturing into adulthood is an emotional time. Reverieme does not want her (if going down the niece route) to be scared and go out alone. It is daunting departing the nest, as it were, so the heroine offers to weave, tapestry-like, vertebrates and chattels to the wings. One gets an image of a youngsters flanked by angel wings being adorned with colourful feathers and crustaceans. There, she can take to the air and have that family love and remembrance wherever she goes. Already, one hears that distinct lyrical style and how literature and the written word impact Reverieme's work. I am struck by the vocal which has such a grace and tenderness to it. One cannot help but lay down and let the soft tones and sweet notes enter the ears and do their work. It is an arresting and calming thing but one imagines how much sadness is being kept back. Reverieme is a young woman with her life ahead and has no fear of failure and ageing.
Ten Feet Tall looks at moving on and growing to an extent so it is possible there is some personal investigation – seeing how life is going and moving in the direction it should. Our subject is growing so fast and used to be so tiny. Ten Feet Tall has a Country vibe and sense of relaxation that means the lyrics are never too intense or upsetting. That said; there is a sense of the unknown as Reverieme is seeing that youngster grow and go into the world. They have known one another for a long time so these changes are met with mixed emotions. The voice reigns and floats as the heroine sees her loved on leave but, it is said, there is always a supportive shoulder. To me, it is a song that praises how the youngster has blossomed and found their own way but there is a fear. Our heroine might feel a bit lonely and insignificant – not undergoing such a quick transformation and evolution – but that is not to say she is insignificant and unimportant. It is always daunting seeing someone, once preserved as a child, develop into an adult – or near-enough, anyway. One can only imagine the contrast of pride and fear as they make their way into the open world. Reverieme's voice, once sweet and still, grows into a bolder and emphatic thing. There are nerves and doubts but knowledge (the heroine) will be a success and do just fine. It is always hard having to accept these changes but Reverieme does so with dignity and aplomb. That sense of constant support and connection but must comforting for a youngster who still has a lot to learn. A lot of conflicting feelings but, as the song progresses, the need to let go (to an extent) and accept what is happening. From the heroine's perspective (Reverieme); she is looking at herself and wondering if she is as tall and hopeful as her young relative/subject. It is easy to compare ourselves with someone so young and feel like we are not achieving as much. When you are a child – growing into adolescence and beyond – it is easier to see positive changes and feel like there is a sense of accomplishment. It is all relative but is daunting for an adult who feels they are meagre by comparison.
This is not the case with Reverieme but she is someone who cannot help compare herself to others and see how her life is progressing. What I get from the song is a proud young woman who is watching, with teary eyes, as the youngster heads off. This evocativeness and departure is represented by wordless vocals and a sumptuous backing composition. Notes of Americana and Country blend to provoke sunshine and the horizon. I see our heroine watching from the window as her young relation looks back and takes steps down the road. It is a great picture and one, where those wings are attached, that compels vivid images and possibilities. Perhaps Reverieme is a big softy but Ten Feet Tall is a sentiment we can all relate to. The song is that documentation of moving on and growing and we all have some exposure to that. When you listen to the song first time around, it grabs you with its emotiveness and power but provides a lot more when you hear it again. That introduction is always wondrous and unexpected. Reverieme's vocal takes on new light and shows new shades. It is a deep and layered instrument that is endlessly fascinating and revealing. Those lyrics, perhaps, take on new meanings and get you thinking about your own life. Maybe it is me but I was very reflective and self-examining when listening to the song. It can be about changing jobs and location and not only reserved to childhood concerns. Theoretically, one can apply the song to all manner of situations so, because of that, it has immense mobility and potential. It is the finest song from Reverieme's career and a brilliant moment from Straw Woman. She is in a place where there is huge ambition and the need to dedicate her entire life to music. Given the reaction and response to Ten Feet Tall; that will give motivation to Reverieme and encourage her greatly. Let's hope some new material is brewing but, whilst we wait, there is the terrific and exquisite Ten Feet Tall.
I will come back to the themes I addressed previous but, for a bit, where Reverieme will be headed. In interviews, she has intimated there are coming gigs and new songs forming. Maybe we will see a new album this year but it is likely there will be a few songs in the future. Ten Feet Tall is a cracking song that has been taking to heart by so many – that will give impetus and drive to Reverieme to keep producing and bringing music to the people. Reading interviews with her and one senses a fun and personable human. Always fun, willing to banter and full of wonderful quotes – this magic and energy goes into the songwriting. I would love to see more material from her but understand the need to tour and keep working on the road. Straw Woman has received positive reviews and a lot of love from the people. Some debate which styles work best on the album but it is always good creating debate. The record is, as Reverieme states, inoffensive and likeable so should court little controversy. Fans and reviewers have judged which tracks/genres sound best on the album and the moment that work best. Straw Woman was a year ago and the result of a Pledge campaign. That is something I didn't explore earlier and will do. Reverieme seems like someone who wears her jewels to town and has money to burn: swaggering around town and splurging wherever she can. I jest, of course, but, like many musicians, finances are quite tight. It is not always viable financing an album and can require a little assistance. From the perspective of Straw Woman; it was a way of connecting with the album and being involved with its progression. I think it is great involving fans and bringing them into things. It has resulted in an album will huge backing and excitement from the fanbase. I hope Reverieme follows this route for a new album. It would not be a way of dodging spending money but allowing fans the opportunity to watch an album take shape – getting rewards at the end of it.
I know Reverieme will be playing Solas Festival on Saturday; Bute Festival on 28th July and Stranraer Festival on 19th August. There are a lot of Scottish dates, which is great, and encouraging to see the local audiences get a taste of a wonderful new artist. Artists like Tom Petty and Peter Gabriel are idols of Reverieme so I hope, like those legends, she stretches her legs down our way and plays around the globe. To be honest, Reverieme's Louise Connell is a bit of a dream. I hope, as an English teacher, she does not mark my review harshly – there are over 5,000 words, so be kind! – and I shall make as few grammatical/grammatic/grammar/grammarely mistakes as I can. Not only is she as pretty as a peach being held by a beauty queen whilst cruising through the Mediterranean – must be the heat that's getting to me! – but her interviews show a keen intellect, funny human and lovely soul. All her answers are interesting, quirky and bring a smile. It would be lovely to meet Reverieme and get her butt down to London. I know there is a lot of love waiting for her – not that kind, cheeky! – and the fans would lap up her music. I understand the need to stick to Scotland and it is hard straying too far – considering she has a teaching career that she can't walk away from. I hope, in a bit, she is able to transition into music full-time and dedicate herself more to the road. Us English would be eager to see her: many other nations around the world have that desire to see her up-close. What the next few months/years have waiting I am not sure but I'd like to think a lot more music and good times. So far, there has been a growth and development that comes from an artist determined to stick around.
Perhaps it was unfair for me to spend so much time on Reverieme's music as insular and dark. Those are words that have been used but, honestly, there are so many shades and emotions. Plenty of optimism, introspection and hopefulness come through. Connell is a woman who never wallows and sits in dark rooms plucking the wings from pigeons (she might, but I'd rather not pry!). Instead, she provides impactful music that hits you in the stomach. It is powerful and extraordinary. Kimya Dawson, Jenny Lewis and Amanda Palmer; Regina Spektor, Grizzly Bear and Arcade Fire are influences/comparisons – all these acts provide music that gets into the bloodstream and hits you hard. That blend of power and purity runs through Ten Feet Tall. It is a fascinating song taken from a personal place. It looks at family and growing up; it provides a window into Reverieme's mind – how she is growing and, still in her twenties, where she is heading and how her life might take shape – and how her future pans out. The heroine need not fear as she has the world at her feet and will be a big name in years to come. Her lyrics can tread into darker waters but, as she says herself, there is emphasis on soundscape and sonic textures – less reliance on the lyrics, in that sense. That might seem strange from an English teacher but the words one does hear are as impactful and instant as they come. You are affected by the music and the vocal; immersed in the song and following it all the way. I admire an artist who has a passion for music and lyrics and puts everything into it. Reverieme drinks in literature – I am sure she would were there a literary-themed cocktail menu (although To Kill a Mockingbird might not be that tasty when blended!) – and seems determined to discover as many great works as possible.
There is a sense of this learning and curiosity going into the music. I have reviewed a lot of artists who are big readers and this connects with their music. I have mentioned Billie Marten who, at eighteen, is still in education and blending that with a music career. She is an obsessive reader and always happiest when tucked away with a great book. One feels Reverieme is the same – Connell detaching from the day's labours to take in a great work of fiction. I am not suggesting, were Reverieme uninterested in literature, she would be any less an artist but her music would definitely be different. There would be something missing: a spark or sense of confidence; something that makes it what it is. Of course, the personality and passion Reverieme has is a big factor. All of this goes into the blender and creates something tantalising, flavoursome and enduring – much tastier than a To Kill a Mockingbird smoothie! Let's hope there are many more years ahead for Reverieme because, what we have heard so far, resonates with people and has been lauded by some of the biggest stations in the U.K. It is encouraging seeing such determination from an artist who has been in the music game for a long time. The determination has not waned and, if anything, there is that desire to grow stronger and bigger. Whether that manifests itself in an album or more touring; there is no stopping the Reverieme juggernaut. Ten Feet Tall is proof there is a huge desire for more Reverieme music.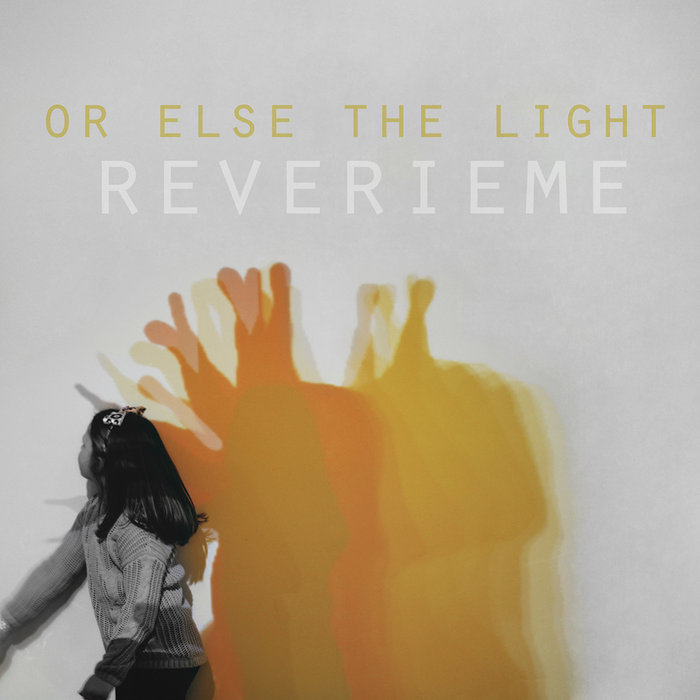 I shall leave things by returning to Glasgow. True, Louise Connell resides/was born in Airdrie but, given its proximity to Glasgow, she is more synonymous with the city and performs there regularly. I started by listening a few artists that are putting Glasgow music on the map but, to be fair, that is a bit harsh. Glasgow has given us Primal Scream, Mogwai and Simple Minds. It has provided Orange Juice, Belle and Sebastian – throw in Deacon Blue and Camera Obscura. There is a healthy crop emerging and plenty of great acts worth keeping your eyes peeled for. I shall not give you another list but suggest one spends more time looking at what Glasgow is offering the music world. It is a vibrant and bustling city that seems like a natural home for the best music around. There is something different from the likes of London and Manchester. Everyone that goes there gets stunned by the warmth of the people and the wonderful history of the city. Glasgow provides a huge music scene and plenty of wonderful memories. Reverieme has rocked a lot of venues around Glasgow but there are more she has yet to conquer. I shall let you go but recommend you all wrap your ears around Ten Feet Tall and give Straw Woman a good listen! It is a wonderful album from a performer and writer who has few equals. I am intrigued seeing where Reverieme heads next and what her next album will sound like. She grows in confidence and focus by the year so it is only a matter of time before she is a mainstream-worthy act. For now, discover a treasure that continues to shine and wants your time and love. Based on the evidence of Ten Feet Tall…
SHE fully deserves it.
_______
Follow Reverieme
Twitter:
https://twitter.com/reverieme?lang=en
Facebook:
https://www.facebook.com/Reverieme/
Instagram:
https://www.instagram.com/reverieme/
BandCamp:
https://reverieme.bandcamp.com/
SoundCloud:
https://soundcloud.com/reverieme
YouTube:
https://www.youtube.com/user/ReveriemeMUSIC