INTERVIEW:
  
Sam Clark
_______
WE here in Britain might recognise Sam Clark…
from a T.V. series like Neighbours. Appearing in over eight-hundred-and-fifty episodes of the Australian drama, it is understandable, I guess. Clark has also featured in the five-time Emmy-winning production, Grease: Live – and various other projects for that matter. His talents extend to music and Clark has achieved top-forty success as a Pop singer – his debut single, Broken, was a triumph and announced him to the music world.
The new single, Out of Reach, was co-written with Grammy award-winning Bill Grainer (Jennifer Hudson) and sparked a connection between the two – the duo is dubbed 'The Long Losts'. Out of Reach is an instant Pop smash with an interesting birth.
I talk to Clark about his new single and how he got that melodic-energetic arrangement down. He observes the differences between the Australian music scene and that in L.A. – where he is based at the moment. I ask whether he is recognised there because of his work on Neighbours or whether he can enjoy some anonymity. He looks ahead and reveals whether there will be new material; if we can catch him on tour soon and the albums/new artists he is inspired by.
_______
Hi, Sam. How are you? How has your week been?
My week has been super-exciting!
I've released music for the first time in like five or six years: doesn't get much better than that!
For those new to your work, can you introduce yourself, please?
I'm an Australian singer-songwriter/actor – best known for my work on the T.V. show Neighbours and five-time Emmy-winning FOX/Paramount production, Grease: Live.
Talk to me about Out of Reach and how that came together?
I was on Rodeo Drive in Beverly Hills when I came up with the first two lines of lyric ("I wanna touch you like I'll never see/I wanna listen like I'll never speak"). Being overstimulated by the excess of this high-end shopping destination, I paused for a moment; closed my eyes and these lines just came to me.
I was single when I wrote this song and had been writing more melancholy/introspective love songs. I wanted to write a more hopeful song: something I'd want to sing to the love of my life.
The next time Bill and I caught up for a session he had a chord progression/riff he'd come up with and I knew it would match perfectly with these lyrics.
I translated his piano riff to my guitar and the rest of the song just flowed out of us. The song was finished in a few hours and really helped cement our creative partnership.
You wrote the song with Bill Grainer. What was it like working with him given the fact he has written for the likes of Jennifer Hudson?
Working with Bill has been an absolute joy from day one.
He believes in the craft the way I do and has become like a brother to me. Every time we get together to write he makes me a better songwriter.
It seems like there was an instant connection between you two. Is it true you are a writing duo now?
Yeah.
You know, when you meet someone and it feels like you've known them forever?! That's what our friendship and songwriting partnership has felt like since day one.
We quickly became a team and are known as 'The Long Losts'.
Can we expect an E.P. or album later this year?
I'm hoping so.
Acting often gets in the way of releasing new music but I have over an album-worth of songs ready. I just need to find the right team and time to produce them.
I'm also considering releasing an acoustic E.P. in the meantime.

t recognised by fans of the show and what compelled the move from acting to music?
I still get recognised sometimes if I'm in Australia or the U.K. but living in L.A. has really given me my anonymity back.
I've always been interested in both music and acting and I was planning to pursue a career in music prior to working on Neighbours. I haven't moved from one to the other: I've really (just) had to keep adjusting the balance of the two.
Music has been put on hold a few times, but right now, it's full-steam-ahead with both careers.
Do you still manage to combine acting with music? Are there shared skills and disciplines that help strengthen your work would you say or are they very different industries in that sense?
I've been lucky enough to write and perform songs for multiple film and T.V. projects I've worked on – and hope to continue on this path.
It's certainly hard work pursuing two careers that need full-time attention – but I find both to be incredibly rewarding.
I find them to be very different, but equally competitive, industries.
Now based in L.A.; how does the music scene differ compared with Australia? Any plans on returning home any time soon?
The L.A. music scene is saturated with incredibly talented people and every week there are well-known musicians performing.
This can make it more difficult to build and maintain a loyal fan base but it also pushes you to be a better performer.
I'd love to come back to Australia to play some shows. It's been far too long.
Your music has reached the top spot on the ARIA physical singles sales chart. Is that your proudest moment so far or is there another memory that stands out?
I've been lucky enough to secure the number-one spot twice on this chart through playing ten-plus shows a week.
It was hard work and incredibly rewarding but my proudest career moment so far was performing in Grease: Live.
Are you influenced more by newer artists or those classic musicians? What does your record collection consist?
Oh man, all of the above.
Right now, I'm loving getting stuck into some classics from the'60s – but I also love a bunch of new music.
While I do have days of music on my iTunes; I mainly use Spotify these days to find new music/revisit old favourites.
How far ahead are you looking? Is there new music forming and plans at all?
There's always new music being written and plans being made to release what's already finished.
I could be cast in a show tomorrow and have to move to a new country within a few days or weeks – for weeks, months and even years. So, looking ahead is generally pretty tough.
Right now, I'm enjoying having new music out and taking it day by day.
Can we see you on tour this year? Any ambitions to come to U.K.?
I'm performing around California right now and am in talks to come back to the U.K.
I love it there and would be stoked to come back for another tour.
Are there any new artists you recommend we check out?
This changes every few weeks, but right now, I'm loving HAIM, Young the Giant and Cold War Kids.
If you had to select the three albums that have meant the most to you; which would they be and why?
Tough question.
Red Hot Chili Peppers – Californication
I was just starting to develop my own taste in music about this time and it was one of the first albums I'd ever bought.
Incubus – Make Yourself
I went through a phase where I listened to Incubus daily and this album was one of my favourites.
Van Morrison – The Best of Van Morrison
My parents used to play this album when I was growing up and I love the real/raw recordings on this album.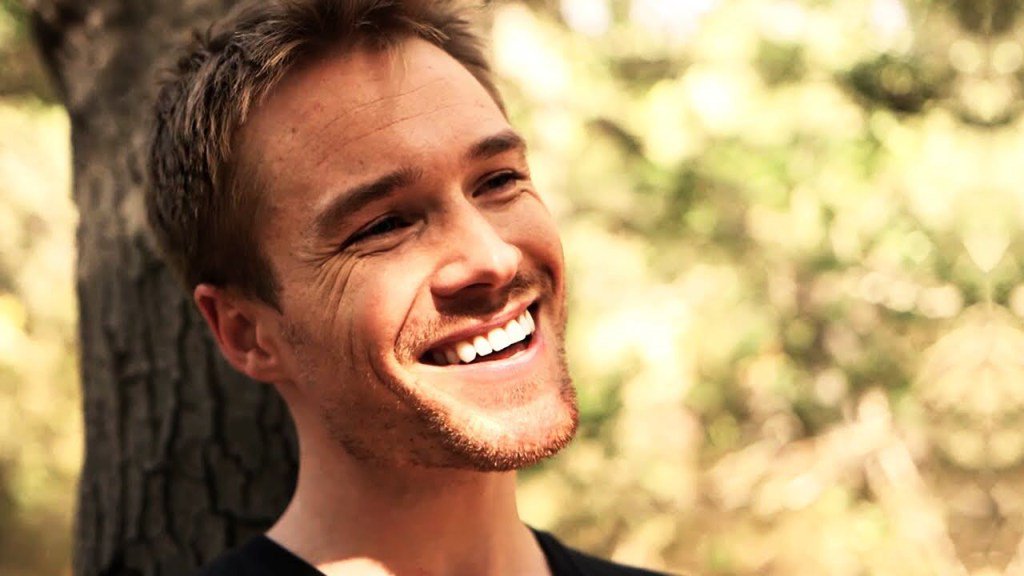 What advice would you give to any new artists starting out right now?
Expect nothing and be prepared to give everything – but stay true to yourself.
Oh, and get a good lawyer. Haha.
Finally, and for being a good sport, you can name a song and I'll play it here (not one of yours as I'll do that).
Since I can't get it out of my head right now: HAIM – Want You Back
Thanks so much!
_____
Follow Sam Clark
PHOTO CREDIT: @chrisjonphotography
Official:
http://www.samclarkofficial.com/
Facebook:
https://www.facebook.com/SamClarkOfficial/
Twitter:
@SamClarkmusic
YouTube: