INTERVIEW:
HICARI
_______
IN this interview with HICARI…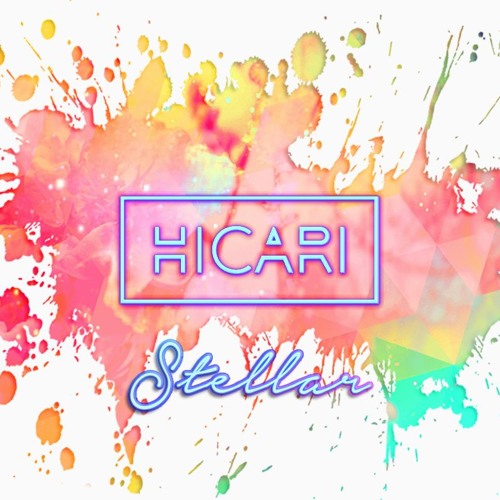 I get to discuss body-shaming, a sumo wrestler and the Liverpool music scene – not many interviews promise such a combination. Stellar is the latest track from the band and one that tackles body image issues and the pressures to conform in the modern-day society. The media have an unrealistic view of beauty and 'perfection' so it is important such a song exists – lead singer Shai encountered body-shaming problems, so I talk to her about this. The band takes influence from Chvrches, The 1975 and St. Lucia so I ask how their sounds all come together.
They discuss the success of debut single, Catch Fire, and what they have coming up in the next few months; how the Liverpool music scene is shaping up right now and whether there is a new E.P. in store.
_______
Hi, guys. How are you? How have your weeks been?
Heeeeeeey!
It's been pretty weird actually. We've all finished our degrees at university so we're just planning what exactly we do with our lives next  (not gonna lie; it's pretty daunting).
For those new to your work, can you introduce yourself, please?
Ryan: So…we are HICARI!
Pop music is our forte and we've been going since early 2015. Our songs pull together inspiration from all over the world and we all we really want to do is to make people dance; bring people together – or even help you escape from the real world for a little while.
Stellar is your new single release. What can you reveal about its origins?
Wow.
Stellar's been on a long journey: starting as a little note for the chorus when I was at high school to being produced (the fourth time) by Tony Draper last December. It's taken so many twists and turns for us to really fall in love with it as a band.
I'd say that's the hardest part – the song itself is fun and transferable – but actually putting it down with instruments, in a way that really resonates with people, is so challenging.
I believe there is a call-out to body-shaming a bit. Shai, I know you have experienced this. Was it quite emotional writing the song or provide a sense of release?
Shai: Definitely a sense of release. I think is a hard situation for many people especially if it is something you've had to deal with most of your life. It felt like a great opportunity and a good time in my life to share that experience and not keep it bottled up inside.
More importantly, it felt good to share it through a positive song as opposed to a sad one.
Do you think this is a part of our culture (body-shaming) we need to eradicate?
Of course, I do.
I could never understand even when I was younger why someone would want to hurt someone else by questioning his or her appearance. It seemed unfair to me. We're all different and we should be proud of our differences – beauty is subjective.
I believed in the stereotypes of beauty because I was bullied into thinking that was right.
Of course, after endless conversations with my mother, I realised how stupid and pointless it was and embraced what I had.
The video for the song is quite fun. Whose concept was it and what was your reaction watching it back?
Tatsu: When the video team came up with the idea bringing Sharon Alexander (a U.K. sumo wrestler) on board; it was definitely a perfect fit for both the meaning of the song and incorporating a Japanese cultural aspect.
I think we can all agree that we couldn't be happier with the end result!
Hicari is quite a multicultural and mixed band. How did you all come together and form the band?
We all met in university and, being from different countries, we would probably not have met otherwise. The interesting thing about each of us is that we all have such diverse influences and that's definitely contributed to shaping the band's sound.
Being based in Liverpool; what is the scene like there for a young band? Is it as captivating and astonishing as people say?
Ryan: Liverpool is super-interesting.
There's a real buzz at the moment for Psychedelic music – something that none of us really understand or are massively into. That being said, there is a movement with artists like NYTCLUB and HALEM bringing the Electronic-Pop scene into the centre – I always go and see them live; they're fantastic!
But, yeah, I'd still say at the moment we're sort of out of our comfort-zone – like, we show up to a gig with keyboards, drum triggers and a saxophone; the sound tech is like: "What on Earth am I supposed to do with this?!".
They kindly admit they'd prefer to set-up a three-piece Rock band. Haha.
Last year was quite a successful one and saw the debut single, Catch Fire, get great reviews and other songs achieve impressive streaming figures/hits. Is it quite surprising you gained that success so early?
Honestly, we just live and breathe HICARI.
The cycle is 'wake up, HICARI; go to bed'. It's hard to tell why things become successful. We're just doing what we love and working as hard as we can to get people to hear it. Catch Fire got lots of love at the local radio stations and we'd just played big festivals such as Fusion, LIMF and Rivers – as well as opening at the Etihad Stadium in Manchester.
So, I guess all that added up to a lot of love!
I know you take influence from the likes of The 1975 and Chvrches. Are there any older artists that have inspired your music?
I have two older brothers: one of them loves Pop-Punk and one of them listens to only Deep-House and Clubland classics – and I've spent my entire life sandwiched between their rooms with Josh Franceschi in my right ear and a four-to-the-floor kick-drum in my left.
I guess that's largely why I fall where I do with my songwriting – oh, and my parents are constantly playing bands from the '80s.
No one in my family is musical but there's never a moment of silence.
Can we expect a new E.P. or album later this year at all?
Haha. You'll just have to wait and see.
All I can tell you is that we're hitting the drawing-board real hard at the moment. We're extra careful not to stagnate: we wanna make sure whatever's next is bigger and better than ever.
Are there any new artists you recommend we check out?
Tatsu: Personally I've been following the Electronic scene quite a lot; namely, producers such as Anomalie, WRLD and Lemaitre.
I'm constantly looking out for new artists that interest me on both SoundCloud and Spotify.
If you each had to select the one album that means the most; which would they be and why?
Ryan: Wow, albums are so rare right now, haha – it's all singles and E.P.s but Imogen Heap's Speak for Yourself has got to be one of my all-time favourites. There's just something about her music that lets me escape the real world.
I can be on the tube or in university but, if I'm listening to her, I just feel like I'm wherever I want to be.
Shai: That's a hard one, mostly because, as Ry said, it's a single's game now. If I had to though, it'd be The 1975's first album.
Mostly, because it felt so organic, melancholic and cheeky all at the same time.
I'd never heard much like it.
Being a lyricist, I'm always looking out for words but, for the first time, their melodies were so hooky and euphoric that I wasn't even bothered. Menswear was probably one of my favorites: just got me into a Trance.
Tatsu: Porter Robinson's Worlds had a big impact on me when I started out as a producer.
I think the album really influenced my production style and paved the way for a new style of Electronic music.
What advice would you give to any new artists starting out right now?
Shai: To be honest, I'd have to say be curious and keep asking questions but know when to stop. You can't expect something to happen overnight: luck is still a part of it but you never know. Positivity works and, as long as you believe you have something but aren't afraid to change it and stay current without losing your enthusiasm, then you're on the right track.
Hard work is inevitable so don't be lazy. It's easy to slip into bad habits. Mine is watching Harry Potter marathons multiple times!
Finally, and for being good sports, you can each name any song and I'll play it here (not one of yours as I'll do that).
Ryan: Cape Lion – She's Moving On
Suuuuuuch a tune.
Shai: Someone Else – LANY
Tatsu: Porter Robinson & Madeon – Shelter
Thank you for having us!
_____
Follow HICARI
Official:
Facebook:
https://www.facebook.com/Hicariuk/
Twitter:
Instagram:
https://www.instagram.com/hicari_/
SoundCloud:
https://soundcloud.com/hicariuk
YouTube: