INTERVIEW:
The Dull Blue Lights
_______
INVESTIGATING the genre-bending quintet The Dull Blue Lights has given…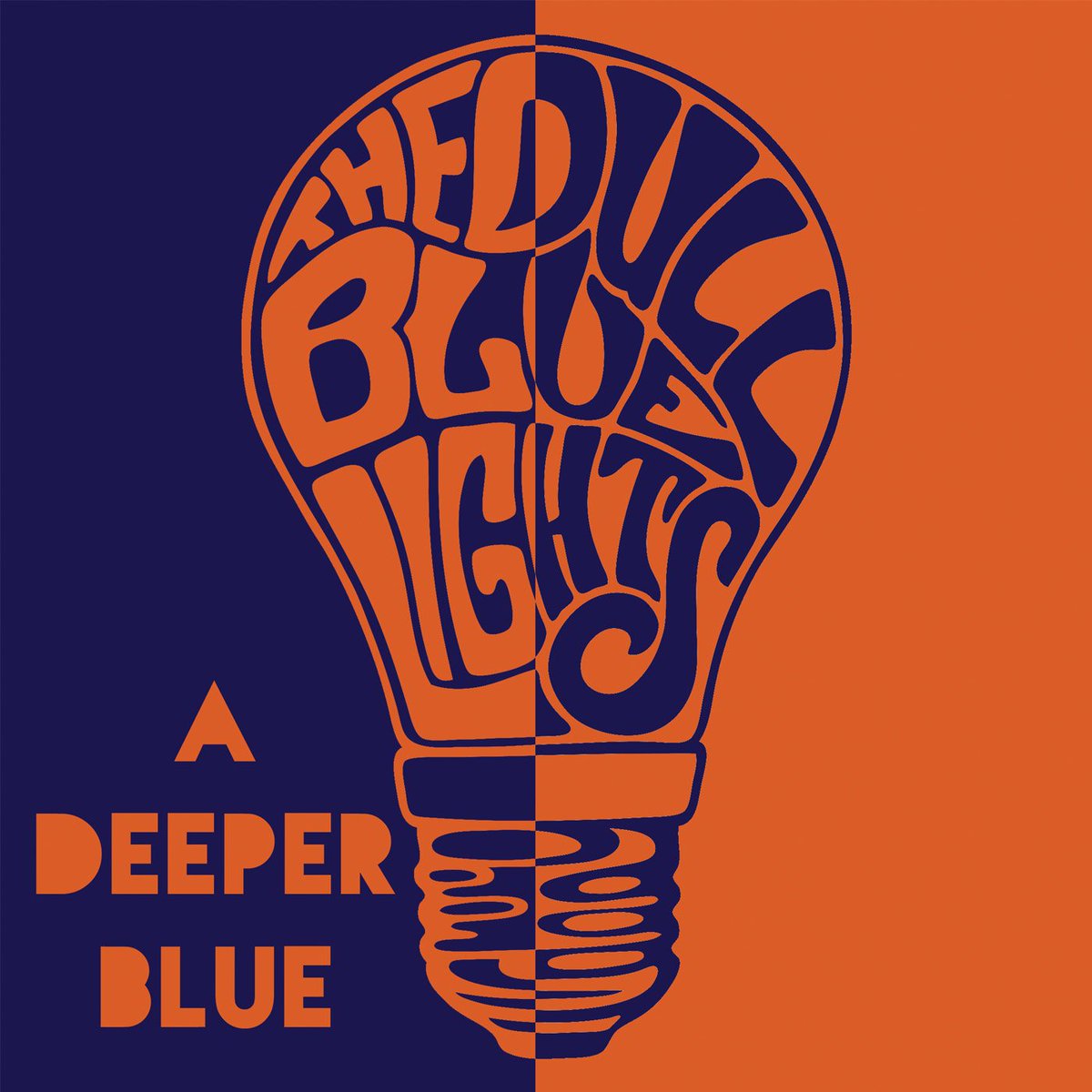 me the chance to connect with a fantastic force in new music. A Deeper Blue is the new song from the band and one I get to the bottom of. I ask about that band name and where it came from; how they would clarify and classify their music and what we can expect from their upcoming album. They are, as they say, a band in-between, and started their life as The Snails.
I ask the chaps about the transformation and talk about their home city of Philadelphia. They highlight the new artists we should all be more aware of and let me into their favourite albums. I find out more about the men behind the music and what they have planned for the future.
_______
Hi, guys. How are you? How have your weeks been?
Hey!
We're doing great. Keeping busy and having a good time doing it.
For those new to your work, can you introduce yourself, please?
Hi, everyone!
We're Todd, Tim; Ben, Matt and Josh. We're from Philadelphia and we're in a band called The Dull Blue Lights. We call the music we play 'Basement Soul' and it looks like we're gonna get into what that means in a little bit.
A Deeper Blue is the new single. What can you tell us about the song?
A Deeper Blue was one of the first tunes we wrote for this record and it's one of our favorites on the record and to play live. Todd, who wrote this one, says the tune refers to the myth that blood is blue inside you – but turns red when exposed to oxygen (untrue, but a pretty metaphor regardless).
That aligns with artistic expression. As soon as you take an organic thought and write it down, it loses some of its feeling. It sort of passes through a filter, you know? It's the difference between the red blood and the mythical blue.
It has an upbeat Boogie-Woogie-cum-Garage-Rock sound. How easy was it to put the track together? Did it flow quite spontaneously or did it come together gradually?
It's a little absurd how quickly A Deeper Blue came together. We hadn't written a song with this kind of energy in a while and it became obvious, in the process of writing it, that we dearly missed it. So, we rode that energy and the song just about wrote itself.
Todd came to us with lyrics and a few chords. We played through it once to feel it out, and again, to try out some changes. Then, we played it a bunch just 'cause it was fun – which is always a good sign.
How we played it that day is almost exactly how it appears on the record.
Sorry to ask a cliché question but where does the band name, 'The Dull Blue Lights', originate?
Nothing wrong with being curious!
The name comes from the Tibetan Book of the Dead, which, for folks who don't know, is a guide to the afterlife according to Tibetan Buddhist tradition. In it, different-colored lights represent the different realms you could find yourself reborn in.
So, there's a dull white light that leads you to the realm of the gods; a dull yellow light for the realm of anguished spirits and so on. The dull blue light draws you into rebirth in the human realm.
Being humans and all we figured that's the one we should go with.
Your upcoming eponymous album (13th July) was produced by with Andrija Tokic. What did Tokic bring to the recording process and what kind of themes are examined through the record?
It's tough to nail down a sonic theme when you listen to the album. It has this flow that Andrija facilitated but there is a definite diversity in the music. You'll hear all of our favorite types of music – with Andrija's signature slapback.
Lyrically, there's an overall theme of embracing the artist. Creativity is something that needs to be promoted. Unfortunately, and maybe especially here in the U.S., it's really tough to make a career being an artist.
Todd, who wrote most of the tunes on this record, sees it as a general pick-me-up for the struggles that creative folks face on a daily basis. Some of this may be portrayed with a poke at American society, or a question proposed to our nation's capital, but it's all with a positive intention of embracing art and the artist.
It seems like you cast your influence net quite wide. In terms of genres, do you all have an eclectic record collection? What kind of artists were you brought up on?
Oh boy, our record collections are all over the place…
Name any genre, from Delta Blues to Dream-Pop: one of the five of us can probably pull out a record that, at least, hits close to it. That's not to say it all gets equal representation when it comes to making our own music – just that we've got some possibly surprising tastes in the band that might sneak into our tunes when we're not looking. As far as the music we were brought up on, we all seem to have the same story.
Early in the process of developing our tastes, we all landed on Punk in one way or another – and then branched out from there. The Clash has been extremely important to all of us as well as folks like The Band, Elvis Costello; The Beatles (obligatory) and the ocean of modern acts (Jack White, Rancid; OK Go, Wilco and on and on) – who owe their existence to those classic artists.
Do you have a favourite song from the album – one that sticks in the mind and created a real spark in the band?
There's a track later on the record called Sedated that we've been using to open our show for a while now. It's this loud, gritty; ballad-ish number that was kind of innocuous when we first wrote it – but became more like a punch in the face the more we played it.
Andrija suggested some subtle-but-powerful changes when we went to record it – and that song's had a life of its own ever since.
It seems like you have your genre, 'Basement Soul'. What, to you, does it consist in terms of ingredients and dynamic?
Basement Soul is our response to feeling increasingly jaded with the idea of genre over the past couple of years. We've spent a lot of time trying to fit ourselves into specific genres, but when we wanted to try something new, the notion of being defined by a genre started to feel oppressive. When people asked us what kind of music we play, our answer was a paragraph-long to avoid pigeonholing ourselves into a genre.
To us, Basement Soul sounds like the kind of music that naturally flows out of us. It's the dirt and grit of the basement but it's got Soul. But, more importantly, it gives us the freedom to explore and transform (or not) without feeling like we're deliberately conforming to or stomping all over people's expectations.
I must admit, I do not know much about the Philadelphia music scene. What kind of sounds are coming out of the city right now?
You're not alone!
It's tough to know about the city's scene without living in the city itself because so much of what's going on here is mostly underground.
But, much like anywhere else, there's a lot of creative, authentic music that we really love coming out of our home base. In defiance of ourselves; let's list as many as we can by genre…
You've got a bunch of varieties of Rock (Matt Kelly, The Districts; Needle Points and Satellite Hearts), some strong Punk (Posers and The Up Up Ups);  Reggae/Ska/all that (The West Kensingtons, Behind Deadlines and RK$TDY); folks more on the Pop side (Tutlie and JUTAUN). But, we're a little overwhelmed by how many more acts we could list…so let's call it quits there.
The band used to be The Snails and has transformed since the early days. Do you feel more settled now or will there be further evolution?
We're pretty satisfied with where we've been ending up lately but we wouldn't ever want to feel settled. We'll never stop growing and changing as people and that needs to be reflected in the music we make.
If we find ourselves doing the same thing over and over again, we've failed as artists and maybe as people, too.
Where can we see you on tour in the coming months? Any plans to come to the U.K.?
The number of times we've started putting together a run on the other side of the Atlantic, only to have it fall through in the middle of planning, is really disheartening. But, we've got our fingers crossed that something will come together soon.
Stateside, though, we've of course got our record release show at The Barbary in Philadelphia on July 13th and we've got a tour that's still coming together for later this summer.
Keep an eye on our website to catch any updates on that!
Are there any new artists you recommend we check out?
Whew…
Remember that list of Philly bands up there?!
We'll try to keep this one shorter. We've got Daniel Romano for some Country vibes; Ron Gallo, Seratones and The Mystery Lights for the rockers; Kyle Craft if you like dudes with serious pipes and The Lemon Twigs are a remarkably impressive Glam-ish duo.
Let's just leave it at that for now, yeah?!
If you had to select the three albums that have meant the most to you; which would they be and why?
The Clash's London Calling changed everything about 'Punk' music.
It's like opening a history textbook narrated by Joe Strummer himself. The way The Clash were able to combine all those sounds and simultaneously make them flow on one album is mind-blowing; almost beyond description. It will always be one of our favorite albums.
It's the reason some of us ever picked up a guitar or put a pen to the page.
Todd has three copies of the L.P., just in case.
Listening to Bob Dylan's Blonde on Blonde is basically an extensive masterclass in songwriting.
Dylan's lyrics are similar to watching an artist mix colors and paint a canvas. It's beautiful and truly unique to anything that was going on at that time, or today. While noting there is some outstanding musicianship on the album, for us, it's more a book of poems or a narration of the painting of a portrait.
And The Rolling Stones' Exile on Main Street.
Where do we even start?! This album IS Rock and Roll. If you thought the Sex Pistols had some edge just listen to the first two tracks of this album. As far as The Dull Blue Lights, this record has had a huge influence on all our writing as a band. Collectively, it's probably our favorite album.
What advice would you give to any new artists starting out right now?
Observe and create. Art has no limits so don't pigeonhole yourself.
And then get out there and play!
Finally, and for being good sports, you can name a song and I'll play it here (not one of yours as I'll do that).
Let's go with Daniel Romano's Modern Pressure.
Thanks!
_____
Follow The Dull Blue Lights
Official:
https://www.thedullbluelights.com/
Facebook:
https://www.facebook.com/thedullbluelights
Twitter:
https://twitter.com/dullbluelights
Instagram:
https://www.instagram.com/thedullbluelights/
SoundCloud: