TRACK REVIEW:
Ailbhe Reddy
 PHOTO CREDIT: @charlottelachaussee
Fingertips
9.4/10
Fingertips is available at:
https://www.youtube.com/watch?v=UEaxIUDIrc8
GENRE:
Folk
ORIGIN:
Dublin, Republic of Ireland
ARTWORK: @niamh_claffey/PHOTO CREDIT: @keithoreillly
The E.P., Attach to Memory, is available at:
https://soundcloud.com/ailbhe-reddy/sets/attach-to-memory-ailbhe-reddy
RELEASE DATE:
24th May 2017
_______
THIS might be the first time I have taken my blog…
PHOTO CREDIT: @charlottelachaussee
to the Republic of Ireland. Maybe there have been one or two artists (from there) featured but, in terms of reviews, this is the first. I will talk about Ailbhe Reddy soon but, bearing her in mind, want to revisit the Folk and mainstream; artists who can transcend expectations and floor critics; the Dublin music scene; streaming success and changing sounds; issues and themes explored in music – a little bit on the need to come together and embrace love and unity. I shall start by returning to Folk – not as detailed in previous reviews. It seems to be a genre that keeps coming to find me: not that it is ever and issue because, as I have explained, there is such richness to be found. If other genres and albums have stolen focus so far this year (Kendrick Lamar's DAMN., for instance); Folk has not been sitting by the fireside knitting a sweater. Karen Elson's Double Roses was warmly met by critics: the warmth and balming spirit of the record got into the soul; the beguiling and beautiful vocals, mixed with personal and vivid lyrics made a big impact. Mount Eerie's A Crow Looked at Me is, perhaps, the best-received Folk album of 2017 so far. Jesca Hoop has announced herself firmly with Memories Are Now: a unique and compelling album that mixed quirkiness with direct spirit. Bullish and determined one moment; experimental and flighty the next – a record that remained cohesive and intelligible. The ideas, expressions and accentuations were encouraged, her music career, at least, by Tom Waits and one can hear shades of the great man. Hoop demonstrates herself a striking lyricist and wonderful voice in the Folk scene. She relocated from the U.S. to U.K. so it is likely we will be seeing a lot more of her very soon – try and grab her on tour if you can. Julie Byrne, another strong female Folk songwriter, has produced one of this year's best albums in Not Even Happiness. Her work, unlike Hoop's, is more personal and grounded but one need only listen to that sensual, smoky and blossoming voice to realise she is a huge talent who will continue recording wonderful albums.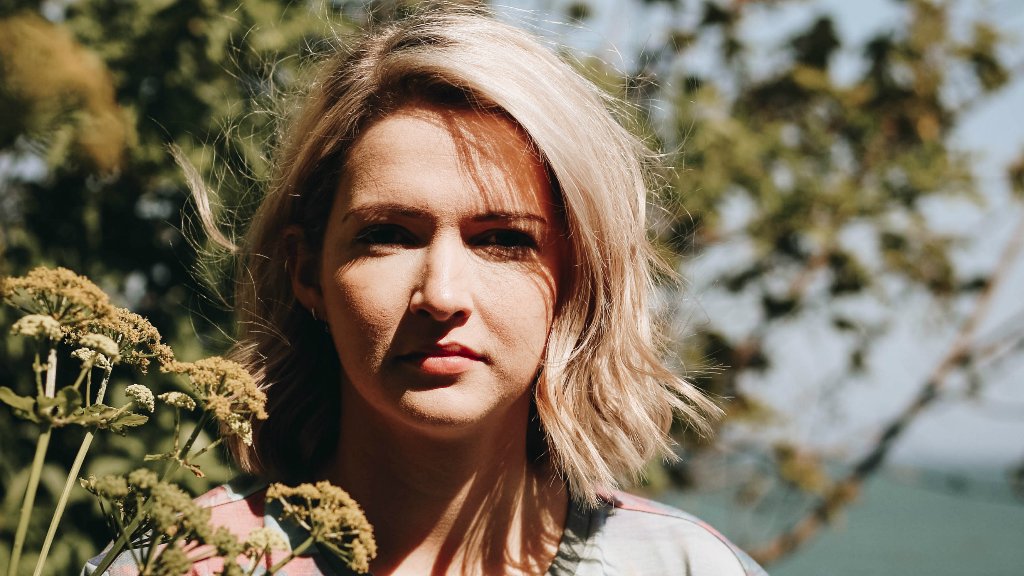 Other great Folk albums like Hurray for the Riff Raff's The Navigator; Six Organs of Admittance (Burning the Threshold) and (Sandy) Alex G's Rocket have made big impact. I have been impressed by Rhiannon Giddens' Freedom Highway: it strays from the personal and romantic to look at deep issues entrenched in U.S. society – police shootings, church bombings and racism aimed at the black community. It is Roots music that manages to inject tenderness and inner-fragility against a teeming dictionary of social dislocation. A compelling work that reveals the truths (often hidden) of modern society; it is a fascinating album that will be near the end-of-year 'best-of' run-downs, for sure. Feist returned – after four years – with her new record, Pleasure. It is a typically assured and stunning work from the Canadian and one that has been bouncing around my head for a long time. Aimee Man (Mental Illness), Nadia Reid (Preservation) and The Mountain Goats (Goths) are Folk luminary who has released extraordinary work. Aside from acts like  Duke Garwood (who released Garden of Ashes this year); most of the best Folk albums of 2017 have been made by female artists. I have found this to be the case for the last couple of years, at least. Maybe Folk is a genre that appeals to a more inventive and curious mind. I am not suggesting the guys lack creative flexibility but I find there is a gender divide. More men are in Alterative/Rock/Metal, for instance, whereas Folk finds a greater leaning towards female musicians. Anyone who says Folk is a demagogue that reveals little more than clichés and softness – the older artists who were overly-political and vague have been taken to task by the Antifolk wave – would do well to look at the great albums that have been released so far (in 2017). I have been engrossed in the latest L.P.s by Byrne, Hoop and Elson: a trio of different artists who, between them, take your imagination in all kind of directions.
PHOTO CREDIT: @keithoreillly
Whether it is the stark and eye-opening Roots variety; some dreamy and escapism Folk or American romance – a genre that continues to impress and amaze. Ailbhe Reddy is a fantastic example of what Folk can offer the world. Alongside genres such as Jazz and Blues: you cannot judge it in simple terms and think it is a one-dimensional sound. Reddy has gained, justifiably, fantastic reviews from critics who note her haunting tones and staggering range will leave you breathless and floored. She is someone already tipped for the mainstream which does not surprise me. There are a lot of new artists who get that sort of acclaim and you wonder whether journalists are over-exaggerating and being hasty. In the case of Reddy, her latest E.P., Attach to Memory, is equal to the challenges and quality of the mainstream best. I can see her fitting in well and attending some of the biggest festivals in the country. It is going to be an exciting next few months for Reddy as the E.P. takes hold and gathers huge receives. I have looked on the Internet and have not seen any feedback less than effusive and impassioned. That is quite a rare thing to see in the music industry. I have seen some fantastic E.P.s this year but few match the passion and effect of Attach to Memory. It is challenging deciding which artists are worthy of mainstream attention and whether reviews are over-the-top and accurate. In a lot of instances, there is a bit too much pressure and expectations. It is great to see critics floored and gain that sort of reaction. In a really competitive and unsure industry; having that kind of acclaim on the C.V. goes a long way. Some might look at the startling reviews and think it is a bit too much – I would agree with some artists – but, every now and then, you get an act that lives up to that hype.
Reddy is a great Dublin musician who comes from a city we do not see represented a lot in the mainstream music press. I wanted to take a quick look at the venues and artists who are making Dublin an exciting area for new artists. If one looks at the classic artists from Dublin; you get giants like U2 alongside Pop acts The Script and Boyzone. Other acts like Thin Lizzy, My Bloody Valentine and JJ72. Looking at the new acts around the city and there are a few options out there. Burnt Out have made big steps in the last couple of years. Tracks like Dear James look at a teenage who commits suicide: Joyrider is about urban abandonment and shows a real depth and weight. The songs might sound quite grim but everything is handled in a mature and considerate way. The music is beautiful and graceful but has definite punch and sadness. TooFools is the result of Lorcan O'Dwyer and Steve McCann (the main members) – both haling from BIMM college in Dublin. The music blends Funk, Soul and stomp; sometimes the band's live crew swells to nine members so they are ones to watch very closely. Alongside them is Eden. Jonathan Lei Ming is a multi-instrumentalist who has accrued millions of online plays and snuck under the radar. He has sold out venues in Dublin but had big international success in the U.S. and Canada – not to mention a massive world tour and a signature with Justin Bieber's label (the one that represents him).  There are a lot of great Dubliners working right now but Eden must rank among the most promising. Ailbhe Reddy is equal to his talent so, between them, they are flying the flag for E.I.R.E. There are terrific acts working out of Wicklow, County Roscommon and other areas – it is a wide and varied country. For a capital city, I would expect the music media to be a bit more proactive regarding local promotion.
PHOTO CREDIT: @keithoreillly
I would expect to see an updated list of the Dublin acts to watch this year. Maybe there is but, from an Internet search, I cannot see anything new. That is a shame because there is so many interesting bands and acts coming from Dublin. Maybe that is what needs to be done: get something comprehensive together and ensure the best of the city and highlighted. I feel Reddy gains enough attention from the power of her music but, were one browsing Google for a list if Dublin musicians, would she appear?! I feel, every year, there should be an obligatory list from every big music city that provides a comprehensive feature on artists to watch. I think it would be good for people like me so we can write articles: a map of the music world and the artists worth your time. It would help give an idea of Reddy's peers and who she might be inspired by. In terms of venues, there are a few around Dublin that offer the local musician a platform on which to perform. I have mentioned Sin-é in the context of Jeff Buckley quite frequently – the New York coffee-house he played in before getting signed. It is an Irish name and one you can find down Ormond Quay. Merrion Row's O'Donoghue's is a fantastic venue that has a loyal and large following. If you want to seek something out with character and a great atmosphere; Oliver St John Gogarty is down Fleet Street and worth a visit (or two). Quays Bar is another great location but, in my mind, The Grand Social takes top honours. It has been nominated for Venue of the Year four years on the bounce and it is easy to see why. They have theme nights and great D.J.s; a brilliant array of musicians that span genre and ages. If you want a sense of the Dublin live scene, I urge you to get yourself into The Grand Social on Lr Liffey Street.  Navigate a little to The Button Factory (on Curved Street) and you can attend a great venue that has a lot of space but is not too  intimidating. The venue offers a good selection of artists and there is always an upbeat and intoxicating mood.
Whelan's on Wexford Street has seen the likes of Nick Cave and Jeff Buckley perform – no mean feat! The reputation and legacy of those artists has motivated the brightest young talent from the city to come and lay down their sounds to a hungry crowd. It is crucial someone take action and puts out a great Dublin spread. You can read about these big venues and those more intimate ones; the new artists making a name for themselves and the legends who defined Dublin. If there is not one now, there should be! I would like to know more about the vibrancy and passion of Dublin's music market. Ailbhe Reddy is one of those envoys and representatives that show how inventive and striking Dubliners can be. She has travelled a lot but has those roots and must be inspired by the musicians and venues around her. I have not heard a lot of Dublin's music for a while so Reddy gives me a lot of motivation. I know she will be an international prospect very soon but, at the moment, one hears a lot of the city and its people in her music. We associate Dublin with a certain modernity and cosmopolitanism but that beauty and incredible history is a big asset of the city. Early songs from Reddy – Cover Me; Flesh & Blood; the E.P., Hollowed Out Sea – established her as a fine and promising artist but, in the time that followed, she has altered her sound and brought in a more up-tempo direction. This alteration and evolution was a reaction to touring and the sort of energy Reddy brought to the stage. In that environment, there is a desire for something more urgent and fervent. Discovering the reaction those performances received; she has decided to change her music and give it a more sprightly feel. It is wonderful hearing an artist who starts with one sound but mutates over time. Even if you are established and applauded; there comes a time when you need to remain fresh and inventive – hearing the same thing over and over becomes a little formulaic and predictable. Reddy retains her more serene and contemplative beginnings but, on Fingertips, gives the listener new impetus and sounds.
As a new follower and fan; I have looked back and can see that progress unfold. The latest E.P. is her most assured work and compelling. It is, perhaps, understandable popularity and acclaim have come Reddy's way. In terms of online favour; her music has been streamed millions of times and she is a celebrated musician on Spotify. I have raised this issue a few times recently but debate how important sites like Spotify are. It is a fantastic way of marketing music and seeing it reaches the masses. Whether an artist with a million Spotify streams is better than one with far fewer is an issue for contention. I argue those artists who amass streams, and have a wonderful sound, are achieving the best of both worlds: the credibility of their sound and the more commercial aspect that comes with streaming and Spotify. Reddy has achieved huge figures on the site and that shows what support she has. I am not sure what profit she has gained from all those hits but I'd imagine it is quite modest. There is this issue around restitution and whether artists are being fairly compensated for their efforts. I shall not delve into that issue (due to its thorny nature) but am pleased Reddy has that popularity on Spotify. It is a great way for international listeners to discover her work. It ties into the discussion about Internet exposure and whether local media in Dublin should do more – use artists like Reddy and write a profile on her. Now is the time to strike and, given the fandom she has on music-sharing sites, many would be interested to learn more. When an artist gets massive figures on streaming services, they should be better paid and remunerated. Reddy is looking internationally and will want to take her music across the globe. In order to do that, as I will touch on later, she will need finance: one would think Spotify and sites like this should engage more when it comes to royalties and payment.
PHOTO CREDIT: @olgakuzmenko_photography
I shall come to the music itself soon but, before I do, wanted to nod to artists who explore lesser-heard themes in music. Throughout Attach to Memory, there are a lot of wonderful lines, stories and themes explored. Fingertips is a classic case of a young artist taking a chance and addressing something we do not hear a lot of. As the title implies, there is a sense of curiosity and digit-wandering on Fingertips. A lot of minds will instantly head to rather 'obvious' interpretations (masturbatory realms) but, in a larger sense, it is about sexual empowerment and freedom. The author is not speaking crudely but, rather, she is destigmatising sex and discovery; making that sort of confidence less taboo. A lot of love songs deal with the remnants of a break-up and feelings of both parties. There are songs – mainly in genres like Rock and Hip-Hop that take a more direct approach to sex – but, in Folk, it is not discussed as prolifically as one would hope. Again, not to suggest Fingertips is a smut-fest of double-meanings and innuendo. It is the Irish songwriter taking a bold and direct approach to sexuality and expression. Artists like Kate Bush did it early in their career and, in a way, it seems far more natural than you'd think. I feel there is a general perception of Folk it only addresses certain things. If one looks closely, you'd discover similar artists who are addressing sex, discovery and the physical. The way Reddy does it is with gracefulness, tenderness, and consideration. It is an up-tempo songs that aims to engage the body and the mind at the same time. I will look at it in more depth later but find it interesting sexuality should be the subject of Reddy's latest work. Her E.P. goes in other directions but I wonder whether the inspiration came from a need to build her sound and confidence and, with that, provide her lyrics a certain lack of inhibition. It is a gorgeous song that deals with the subject tactfully and intelligently. I would like to see more Folk writers look at sex and the body (male and female) because the genre still has that reputation for being a little limited. I know this is not true but, in order to extinguish misconceptions, a certain bravery should emerge from our brightest young examples.
The opening notes of Fingertips are plaintive and softly-strummed. It is a calm introduction to a song that, before long, introduces an urgent vocal. Reddy is never too fervent or pressing but has a desire and strength in her delivery that makes you stop and take notice. She is, it seems, always in disarray and confusion. Before long, the nature of this unbalance is revealed as the song accelerates and the vocal intensifies. It is a wonderful performance from a vocalist who retains her accent and employs so many different emotions and sides to it. Embracing the need to submit and find satisfaction – she is speaking to a hero and someone who can provide the zing she needs. Thighs are interlocking and caressed whilst the heroine – needing to be wanted – is exploring the moment and giving in to the release. Perhaps, thinking of the title and nature of sexual empowerment, there is more self-discovery than meets the eyes. Certainly, one hears suggestions the heroine is taking control and matters in her own hands, to an extent – I wonder how far that extends in this scenario. Maybe there is a masturbatory element to it but, as the song goes deeper, there is a feeling a subject is in mind. Walking paralysed and reborn, essentially, there's the feeling this sensation and coming-together is much overdue. That special touch and tingle; the rush and ecstasy of that moment – all been craved and lusted-after for a long time now. I mentioned Reddy's voice which remains near-orgasmic and defiant throughout the song. It is an incredible performance that conveys the sense of desperation and hunger coupled with that realisation and satisfaction.
One gets involved with the song and, without picturing too clearly, conspires with the heroine. It is rare to be so frank and open about sexual empowerment – from a female anyway – so it is wonderful discovering a song that has that unconstrained aspect. I keep mentioning the word 'satisfaction' but, contrary to The Rolling Stones' most-famous hit, it seems our heroine can get that in spades. I am not sure the reason behind the song's timing and whether there has been hesitancy releasing a song like this – maybe a fear it would not be played a lot or judged in a sense. Perhaps it has arrived at a time when things, in many ways, are on the up and Reddy is a lot happier and more fulfilled. Whatever the truth; one hears the singer at her peak here. I have listened to other songs from Ailbhe Reddy but never heard her as intense, confident and passionate as this. There is a desire for the hero – again, a little sense of self come to play – to remain and not take that special touch away. She feels paralysed and wanted. Finally, here is a woman who is being explored and fulfilled like never before. Enforcing this demand is one of the most raw and bare-naked vocals I have heard in a while. The composition is there to add flesh to the song but, in reality, has to take a back-seat to the vocal. Reddy is determined to let her voice and words reign and not be silenced. That said; the accompaniment is suitably rousing and complicated. I fear this is a story not quite as simple as it would appear. Maybe the heroine has been with the guy before or things have not worked out; they may have only just met but both want different things. Or, maybe, I am over-thinking and it is a case of one woman who has, finally, got the attention and affection she deserves. The sheer physicality and evocative nature of the vocals/lyrics means the mood and images lodge in the mind.
There is always a split-perspective when hearing the song. One hears about a togetherness and release but assumes it is between two parties. The song's title has that ambiguity that, on the one hand, would suggest tingling and a sense of numbing – that awesome sensation rushing through every part – but, in simpler terms, there is the self and the simplicity of self-exploration – a woman who is taking charge and not giving a damn. Whatever the true nature (one suspects all dimensions of sexuality and physicality are being represented), there is a young woman who is being revealing and candid with the listener. That is quite rare in the modern market. We get a lot of Pop stars who are quite lurid and scandalous with their modesty; few go a bit too far and should keep a bit held back. In the case of a Folk/Alternative artist like Ailbhe Reddy; she is following in the footsteps of artists like Jenny Hval and Laura Marling who, in their latest work, have explored similar themes. Hval's Blood Bitch and Laura Marling's Semper Femina (the track, Soothing, one of her most sensuous tracks ever) touch on the nature of sexuality and the female form – in several ways – but here there is the most direct and astonishing example I have heard in a long while. Fingertips is a song that remains long after the heroine's dizziness remains. Ironically, the same way Reddy craves that attention and feeling – unable to walk almost – the listener has the aural equivalent. The song leaves you wanting a bit more; maybe a few more lines or another chorus – the tease and seduction is fitting of a song that sees its tongue circle and arouse all manner of nooks and crannies. I hope a lot more material arrives after Reddy's latest E.P. Here is an artist in stunning form right now. I am not sure what the reason behind it is but long may it continue. It seems she is growing in confidence with every gig and year. Attach to Memory shows what a proposition she is: look out for the Irish songwriter because, before you know it, she will be taking to some of the most prestigious stages around the globe.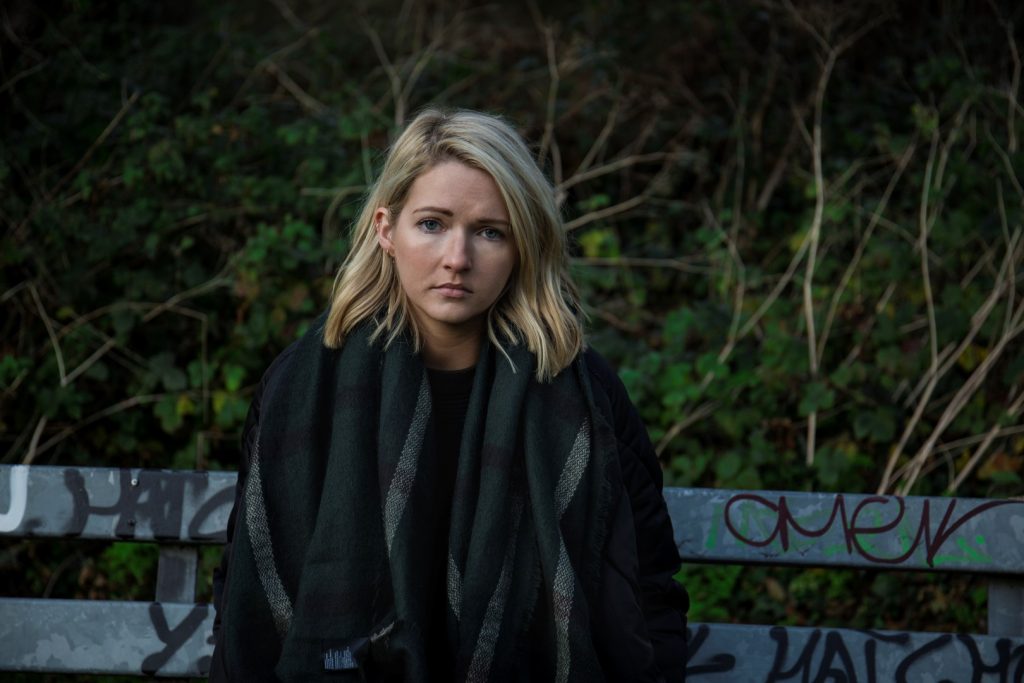 I have spoken about Ailbhe at length and will return to my earlier points. Before then, a quick look at where Attach to Memory will take her. It is a progression from work like Hollowed Out Sea and (singles) Cover Me which shows a young woman always looking to build her sound and evolve. Her music has gained a lot of respect on Folk radio stations and (Reddy) featured (in 2016) on the bill to most major festivals in Ireland. From Electric Picnic and Spirit of Folk, she has compelled the crowds and solidified her reputation as one of the country's finest young artists. Influenced by Liane La Havas, Fiona Apple and Hundred Waters; Reddy is an artist who has the potential to be a massive star. She has caught the national ear and is, one feels, a few years away from the biggest stages. I would like to see her more in the U.K. and taking in cities like London and Brighton. Her sound has that malleability and utilitarianism so would not struggle to find happy and keen support. Reddy has won acclaim from Line of Best Fit, Wonderland Magazine and many others in Britain. Huge affection goes to her and that incredible music. In perusing her website, I found out she is taking/has taken the E.P. on the road and dates across the U.K. and Europe. The Great Escape has seen her take part – it is coming back to mind now! – and there are more dates ahead. I guess the U.K. is an easy stopping place for her and I am pleased Reddy got the chance to play The Great Escape. After she's played Europe, she'll want a rest and chance for reflection. It gets me thinking whether those touring ambitions stretch even further. Certainly, there is a desire for her music beyond Europe so I wonder whether that is a possibility.
PHOTO CREDIT: @olgakuzmenko_photography
I will finish things by returning to a few themes from earlier on: Folk and the possibility of the mainstream; Dublin and Irish music; changing sounds between releases; streaming success and, a theme I overlooked earlier, the need to unite through music – given the extra-tough time we have all been through the last few weeks. The best Folk albums of the year have shown what dexterity there is in the genre. I said how the female artists are leading the way – in terms of innovation and impact – but there are wonderful albums coming from both genders. Whereas some people get that image of Folk in their head – relaxing, plaintive and rarely engaging – it is, in fact, a rich and complex sound that demands attention and affection. Ailbhe Reddy has that beautiful voice and incredible songwriting talent – she looks at areas away from relationships and embracing something different. Attach to Memory looks at a number of things but the nature of sexual liberation and emancipation is investigated. It is not an E.P. full of suggestiveness and spiciness: more a young woman addressing things important to her; places she has never been before (in music). It is a move forward from the Dublin songwriter and her most direct and affecting work yet. That said, one can find plenty of up-tempo music and accessibility. She has managed to mix a sound that could be taken to heart by the mainstream – coupled with the credibility and depth a lot of people seek. A lot of artists remain stagnant and unmoving between releases but this is not the case with Reddy. She is always looking to move her music forward and reluctant to stand still. That is not saying her core sound has been compromised. What she has done is retain the sensation and feel of her earliest work but given it fresh impetus. It can be uncertain adapting music through fear of losing the audience. Instead, Reddy has retained her existing supporters and brought in new followers.
Because of her evolving music and stunning songwriting; it is not unexpected Ailbhe Reddy has found great success on Spotify. I am looking at a number of artists who have accrued millions of streams on the site and it can lead to wonderful things. Maybe it is not as important as reviews and fan feedback but having big numbers of music-streaming sites indicates a popularity and massive faith. It is interesting debating how relevant Spotify numbers are and whether it helps push an artist and gets their music progressed further – than it would if it were promoted on radio. There is validity and merit to Spotify but the true test of an artist's calibre comes from other areas. In the case of Reddy, she has gained a faithful following on the road and is an artist in demand. I cannot wait to see how the rest of the year progresses for her. She has been in the U.K. performing and playing festivals. With summer emerging; one hopes there are more British dates afoot. After that, what is to stop her performing further afield? There is that massive critical backing and demand for her music. I would love to see her play so hope she comes to London soon. The reaction she has received her has been hugely positive so there is a definite (second) home for her here. I am excited to see what happens next and whether another E.P. is planned. It has been a busy year for Reddy so one can understand if she wanted to take things gently.
I'll end this by returning to Dublin and why we need to come together through music. The Republic of Ireland's capital has some tremendous venues and local artists but not been given the attention it deserves. I mooted how every major music city should have updated lists of its best new artists. It is a chance for self-promotion and gives journalists and fans a chance to see the kind of sounds emerging from that area. Dublin's best venues are kept updated but it seems its finest young artists are not as exposed as they should be. I have provide a few names but I guess there are a lot more treasures to be discovered. Dublin does not have the same cachet and reputation as, say, London but is a really important music hotspot. You cannot define Dublin based on stereotypes of Irish music. It is as thriving, diverse and modern as any city and needs to be celebrated accordingly. The city has great small venues, bars and arenas; activity and potential on every street and a wave of eager young talent determined to make an impact. Ailbhe Reddy is one of the finest Irish exports but there are reasons why she is so adored. Her voice and music hit you straight away and infuse the senses. There are few like her and, for that alone, she needs wider acclaim. Dublin is a great city that warrants affection so I hope the mainstream and local media galvanise and focus. That might take a while but, right now, we need to do some leg-work and discover what a rich tapestry of artists can be found in the city. Following a turbulent and fractious last few weeks; there is a fear in the air that is masked by defiance and unity. Although the terrorist attacks have, luckily, not spread to Dublin, music and musicians everywhere are coming together and lending their love. Let's hope the violence calms and we can return to some degree of normality.
PHOTO CREDIT: @keithoreillly
Music is a comfort blanket in a time when the lights are threatening to turn off for good. It is an unpredictable state but not one that should deny us the pleasures and joys of life. Music has always had that role to play: the stoic leader that helps bring people together and creates a more harmonious mood. The recent One Love concert in Manchester showed that. Thousands came together to witness some of music's most-popular stars come together for a common cause: support those who were affected by the terrorist attack in the city. There is no reason why recent attacks should define the country but we can always rely on music to bring everyone together. I respect the way the music community has spoken out against the atrocities that have been unfolding. On a base level, music itself helps put us in a better mood and helps put us in a better frame of mind. What Ailbhe Reddy's music does is make us reflect but stimulates every part of the body. Fingertips is a perfect song that shows what a dynamic she has. Not only does she venture into areas not often seen in Folk – at least those who feel it is a limited genre – but delivers her words with a sumptuous and expressive vocal. It is the crown in tower of her E.P., Attach to Memory. I will be backing her career and am excited to see how far she can travel. I have a lot of affection for Irish artists and do not often get to see them here in the U.K. After a warm reception at The Great Escape, it seem many here do not want her to remain a stranger. If the reaction her E.P. is enjoying is any indication, she is going to in music for many more years to come. Throw your weight behind a unique and special musician who warrants…
PHOTO CREDIT: @keithoreillly
EVERY positive word she receives.
_______
Follow Ailbhe Reddy
PHOTO CREDIT: @charlottelachaussee
Official:
Twitter:
https://twitter.com/ailbhereddy
Facebook:
https://www.facebook.com/AilbheReddy/?ref=br_rs
Instagram:
https://www.instagram.com/ailbhereddy/
SoundCloud:
https://soundcloud.com/ailbhe-reddy
YouTube: