FEATURE:
Waves and Rhythms:
 
PHOTO CREDIT: Sam Liddicott
The Radio Dream
________
CALL it self-indulgence if you want but I have a few ambitions that…
PHOTO CREDIT: Sam Liddicott
are still to be realised. Aside from working at a big station like BBC Radio 6 Music – a bit far-off but dreaming towards – I have some smaller, more 'obtainable' ones I have always wanted to tick off the list. Not sure they will ever happen but this gives me the chance to combine two radio features into one. The first, Desert Island Discs, is a national institution where the castaway chooses eight tracks they like; a book and a luxury item. It is a simple premise but one that allows a music-lover the chance to think hard about their favourite music and why it is so special. The latter, Biorhythms, is a feature on Lauren Laverne's show. Essentially, the 'participant' chooses three songs that appeal to them physically, emotionally and intellectually – whether you consider the concept pseudoscience or real; it is a great idea that, in music terms, has a lot of validity. I select my eight tracks for Desert Island Discs and consider the three tracks I would choose for Biorhythms.
____________
Desert Island Discs
CASTAWAY'S FAVOURITE:
Kate Bush – Strange Phenomena
The Kick Inside is my choice of Kate Bush albums and one I find more enchanting and enduring than Hounds of Love. Despite a couple of missteps; the album has so many magical moments and that voice gets me every time I hear it. Strange Phenomena looks at coincidence and déjà vu; there is a nod to menstruation (apparently) and demonstrates Bush's mature songwriting and incredible delivery. Perhaps Björk is unique in that sense but Bush came first. I love this song because of that flighty, flying chorus. One gets wrapped up inside it and, whatever mood I am in; it elevates my spirits and causes shivers. Kate Bush is that one musician I want to interview above all others. I am envious anyone who has chatted with her as it appears she always brings geniality, fun and warmth to every interview she participates in. Having watched interviews conducted around the release of The Kick Inside; I got an instant sense of a hugely intelligent and exceptional human who, despite some nerves, knew exactly what she was doing and needed few people to help her achieve that – a maxim and mantra modern artists should learn from. On an album flowing with stunning moments: Strange Phenomena is the one that makes me close my eyes and drift away – no mean feat but one that occurs every time I listen to it.
Michael Jackson – Beat It
Again, I balk against 'convention' and feel Bad and Dangerous are better albums than Thriller. That being said, I love Beat It and it is, without doubt, one of those songs that gets me up and dancing. The chorus is incredible and one cannot help but strut and move their arms to the swaggering guitar riffs. Erase the dodgy 1980s fashions of the video and you have a stone-cold Michael Jackson classic that is the jewel in the Thriller crown – stronger, even, than Billie Jean and the title cut. So many years after its release and I am amazed at how effective and evocative this track is. It takes me back to childhood and a glorious time for music.
The Tremeloes – Silence Is Golden
The Four Seasons got to this first (in 1964) but it is The Tremeloes' version that wins my heart. Those high falsettos in the chorus and dreamy mood are unbeatable – another song that transports me to a better time. Amazingly, The Tremeloes are still active (less-so than before, mind) today and, one hopes, this song is a show-closer. The first time I encountered this song was during a family holiday on Corfu. This was on the radio, along with Wake Up Little Susie and All I Have to Do Is Dream. It sounds like I was a kid in the 1960s but this was back in the early-1990s, I think. Regardless; I remember being stunned and awed by The Tremeloes' song. Those close-harmony vibes and warm rushes fill my adult mind and connect me with Greece, childhood and where I was when I first encountered that song. It is a beautiful piece and a track that I think about almost daily.
Björk – Venus as a Boy
Back up to Björk – what a Punk band they were! – and another artist, like Kate Bush, who is unlike anyone else (unless you compare them with one another but I have no time for semantic digressions!). Debut, Björk's…um…yeah, is one of the most immediate and startling introductions in music history. I love Human Behaviour, Violently Happy and Big Time Sensuality – not to mention the toilet-recorded There's More to Life Than This – but, to me, Venus as a Boy has that patented blend of acrobatic vocals, complex, multi-coloured compositional notes and subtle nuance. Björk shows why her voice is so commendable and peerless – it weaves, screams and whispers, often, within the space of a few seconds. Produced by Nellee Hooper; it is a staggering song from a young artist still finding her feet. Maybe Björk would produce better albums but her 1993 debut remains an all-time favourite of mine.
Beastie Boys – Shake Your Rump
We all know the story behind Beastie Boys' most-famous album: it was a commercial failure and seen as a huge mistake from the band. Paul's Boutique is the group's second album and arrived at the end of the 1980s. Produced by the Dust Brothers (latterly, The Chemical Brothers) it is a staggering work of scope and confidence. The New York band's raps and rhymes and slick and sick; their vocals brash and cocky without needless braggadocio; their samples supremely selected and beautifully woven. Ronnie Laws and Sugarhill Gang are two of several artists who are sound-checked on a song that, whilst cross-pollinating and sample-nodding, has a singularity and accessibility that is never crowded and aimless. Much-played and adored by all: a song that gets you singing along and surrendering to its hip-shaking quirks. I have endless love for Beastie Boys but this is the song of theirs that defeats the rest.
Billie Marten – Emily
The newest song on the list: it is small wonder considering the praise and attention I gave to Billie Marten's debut album, Writing of Blues and Yellows, last year. It is a sensational record from a teenage artist who reminds me a lot of Kate Bush – in terms of a spine-tingling voice and hugely mature, poetic pen. Heavy Weather is the first song I heard on the album and remains a bliss that drops me to my knees. When I experienced Emily – its ghostly vocal moments and subtle, yet shivering electric guitar – it was a revelation. I was going to include it in my Biorhythms selection (for 'Emotional') but it lost its place to my favourite song ever – if you're ever going to lose to anyone, I guess! I cannot wait to see what Marten produces this year but, before that arrives, songs like Emily tell me what a special and promising talent she is.
The Beatles – You Won't See Me
A Paul McCartney classic from an album that is unparalleled in terms of its importance. It was the moment The Beatles came into their own as a band – no cover versions on Rubber Soul – and a record that started a bit of competition between them and the Beach Boys – the U.S. group would release Pet Sounds a year after Rubber Soul (in 1966) whilst The Beatles responded with Sgt. Pepper's Lonely Hearts Club Band in 1967. Less experimental and daring than records like Revolver; I prefer Rubber Soul because of its simple and timeless songwriting. You Won't See Me has those lush chorus vocals and seems to define a certain spirit that was running through the country in the mid-'60s. When I need to escape and reflect, I play this track and it lifts the mood and engrosses me. I discovered Rubber Soul as a child and was raised on a steady diet of world-class music – the Beatles a popular main course that remains on my menu ever since.
Snap! – Rhythm Is a Dancer
Most of my selections stem from childhood – and this is no exception. Released when I was eight (March, 1992) it is a song I remember being played at school and has remained with me ever since. I still maintain the 1990s are unsurpassed in terms of quality, innovation and popularity. Unlike today, the Dance market back then was much stronger and, in a lot of ways, more innocent. Less reliance on the crotch and more concerned with cranking up the megahertz – this is one of those songs that define the decade to me. Music could, and should, transport you back in time and define a particular stage of life. Here, it is middle school and a time of self-discovery and growth. It kept me accompanied during hard times – bullying and uncertainty – and, alongside other classics from the day, educated me as much as any teacher. Whilst various maths lessons and homework assignments have been consigned to (relived) anonymity; Rhythm Is a Dancer is fresh in my mind and a link between today and my eight-year-old self.
BOOK CHOICE
Norwegian Wood by Haruki Murakami
LUXURY ITEM
A photo of my family
Biorhythms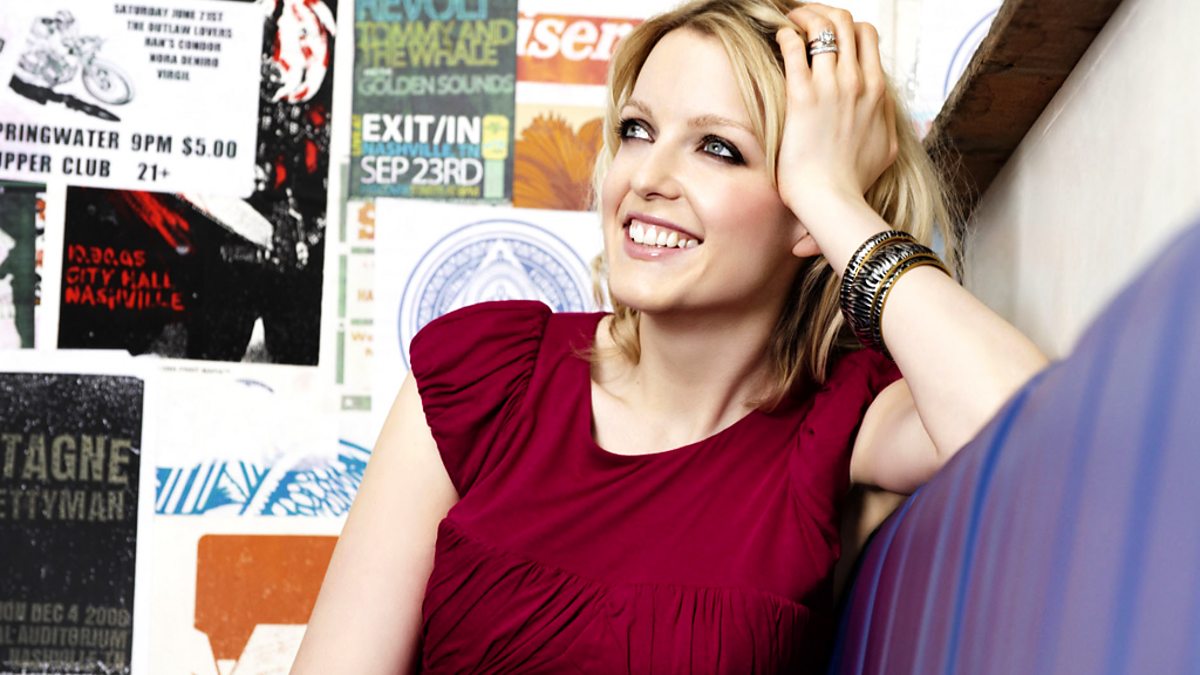 IN THIS PHOTO: Lauren Laverne
'PHYSICAL'
Aaliyah – More Than a Woman
There are few modern female artists as influential as Aaliyah, and, sadly, few as sorely missed. Her eponymous album was released in July, 2001: six weeks after she died in a plane crash – having just filmed the video for Rock the Boat. I discovered Aaliyah in the early-'00s but remember feeling what a tragic loss her death was. The blueprint of Aaliyah can be traced to Justin Timberlake and Nelly Furtado's work in the early-'00s and down to more contemporary efforts from The xx and Beyoncé. Aaliyah, following the album's release, had planned on promoting it with a huge world tour. The fact that realisation never occurred does not diminish a song that, in my mind, kick-started a revolution in R&B. More Than a Woman was written by Stephen Garrett and produced by the legendary Timbaland. The latter brings squelchy electronics and phat beats to a liberating and alluring anthem – from an artist able to mix sensitivity and compassion with out-right defiance and strength. In an age where there is sexism and fewer opportunities for female artists: we all would do well to remember why this current state-of-affair is so stupefying. I love Aaliyah's More than a Woman because, no matter what I am doing, I have to drop everything and pop my shoulders to and fro – thankfully, nobody is present to witness such a tragic bit of a 'dancing'! It is a sassy and crowd-unifying track that speaks to every part of my body and provoke proclamation and reaction. It does no matter that I am a man: the song's lyrics are universal and cross genders, nations and genres.
'EMOTIONAL'
Steely Dan – Deacon Blues
This is my favourite song from all of music – and with good reason! It makes me think about myself and, in Steely Dan's most impressive song, it carries a strange relevance. It was written by Walter Becker and Donald Fagen after reading about Alabama's high school/college football team. Their nickname, (the) 'Crimson Tide', seemed like a grandiose name to two Malibu-dwelling intellectuals who felt a rather back-roads football team should not be so pretentious. They opinioned, if winners like them could have such a ridiculous name, why not the losers of the world?! Deacon Blues is the retort and anti-iconoclastic shot from the song's hapless chancer – someone who plays the saxophone how he feels and crawls the streets in search of luck. From the staggering, sense-activating introduction, it is a study in genius musicianship and supreme songwriting. Fagen's voice, always underrated, narrates the fall, rise (and fall) of a second-rate Jazz musician who performs through feel and instinct – rather than any education or skill. I adore the sensual, caramel-rich saxophones and variegated notes that build a rich and mind-altering tapestry. A highpoint from two musicians that hold a very special place in my soul. Deacon Blues, without fail, soothes my nerves and, for someone with depression and anxiety, it has a medicinal quality G.P.s are yet to harness. It is passion and ambition; it is music's limits and a stunning back-story: it is everything music should be.
'INTELLECTUAL'
Jeff Buckley – Dido's Lament (Live at Meltdown, 1995)
Most people will be unaware of this song's existence – including many Jeff Buckley fans! Being an ardent and adoring fan of his; I discovered this not long after leaving Cambridge (where I was studying) – I instantly shared it with a friend I met at the Footlights and we were unified in admiration. I was on YouTube and played this extraordinary recording. Captured during the Elvis Costello-curated Meltdown festival – it formed part of Jeff Buckley's set that day. Alongside this performance, he played a couple of Smiths songs (The Boy with the Thorn in His Side among them) and a couple of Grace numbers. In that London space; few would have expected something as life-affirming as Buckley's rendition of Dido's Lament. Purcell's aria would have seen purists ruffled were they to know an American Rock singer had got his tongue on it. As the story goes: Buckley turned up perilously near to the performance time armed with a sheet of paper. On it, the words were written: the high notes scribbled in tall lettering; the lower in smaller type. Buckley did not have time to meet the musicians, so, rather worryingly, pitched up and then…that. Cellist Philip Sheppard – who represents the truth better than I – transformed himself as a musician after that one song. Before, he played through teaching and education: after Buckley's stunning turn, he played through feel and instinct. For me, it is one of the most startling recordings in music and one that teaches me about myself and music's power. I actively seek artists who take a left-field, outré approach to music. How many modern Rock/Indie stars can be heard tackling a seventieth-century song from an English composer?! Buckley thought little of it which, since discovering the song, has made me take risks as a writer and push my limits. I long to discover a moment as mind-blowing and pure as this – the thing is, I don't think I ever will…