FEATURE:
The June Playlist
 
Vol. 2: The Morning After (The Morning After) the Night Before
_______
THE tension and build-up of the General Election is over and…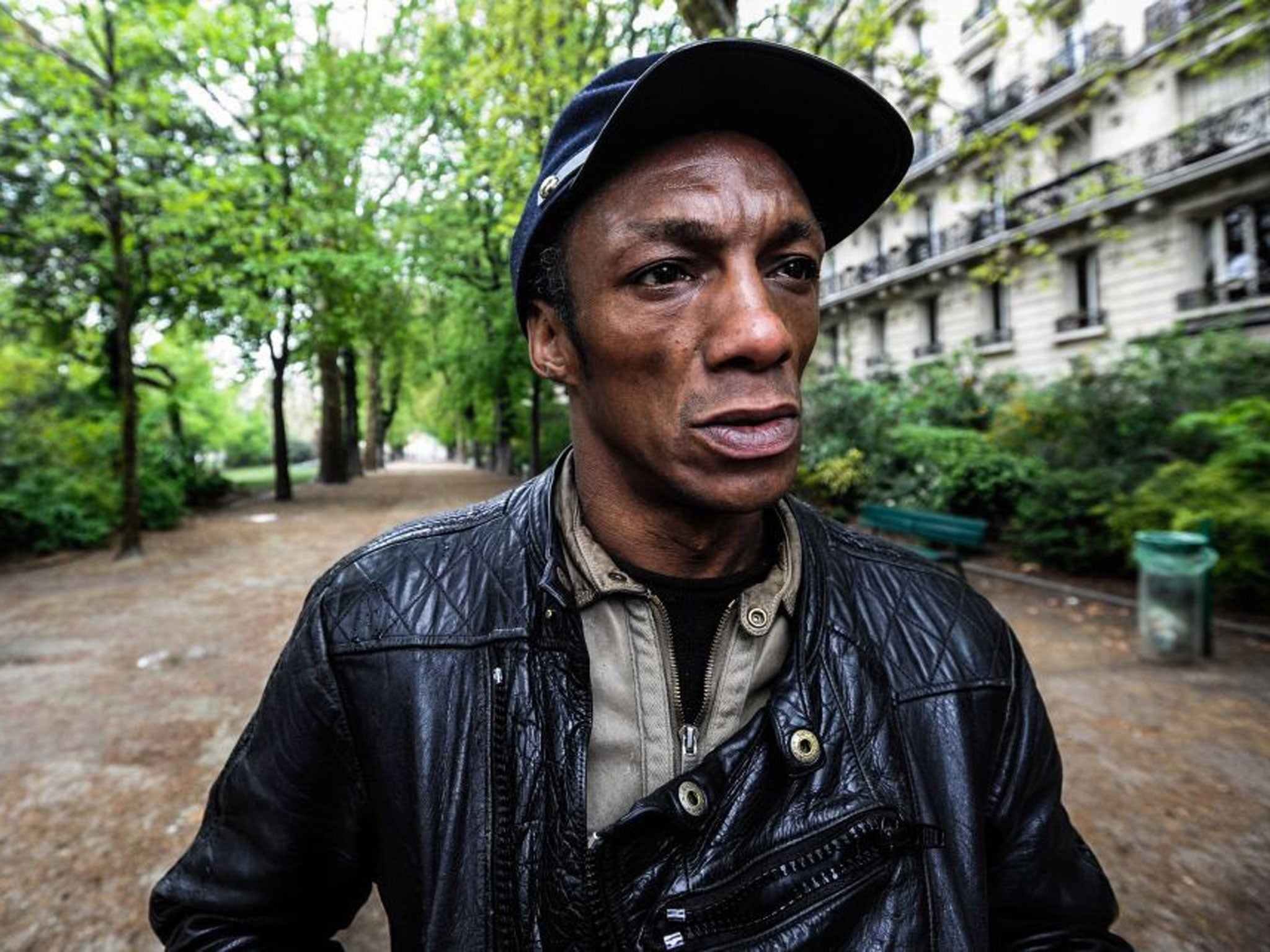 IN THIS PHOTO: Tricky
we are weighing up the aftermath. It is a confusing situation – with the elected party not having a clear majority – but, fear not, music is here to offer stability and a loving anchor. There are few that are not exhausted by the past few days so, because of that, we need to bask and take comfort from the best new music out there. As I predicted, June is not shy when it comes to revealing its secrets and pleasures. There are huge new tunes from Royal Blood, Lucy Rose and M.I.A.; Nadine Shah, Lorde and Jorja Smith.
Included are tracks from the new album releases and all the best singles collated and considered. If that were not enough – being greedy now! – I have scoured the undergrowth for all the hidden treasures that might have passed you by.
Tuck in and enjoy another filling edition of The June Playlist…
_______
The Cribs – In Your Palace
Tricky – The Only Way
Lucy Rose – No Good At All
M.I.A. – GOALS
Fleet Foxes – If You Need To, Keep Time on Me

PHOTO CREDIT: Maria Mochnacz
PJ Harvey and Ramy Essam – The Camp
London Grammar – Oh Man
Waxahatchee – Never Been Wrong
Jorja Smith – Teenage Fantasy
Royal Blood – I Only Lie When I Love You
Sia – Free Me
Nadine Shah – Yes Men
Death from Above 1979 – Freeze Me
TLC – Way Back
Pharrell Williams – Yello light

Oh Wonder – High on Humans
Lorde – Sober
SG Lewis and Toulouse – Times We Had

Amy Shark – Adore
Declan McKenna – Humoungous

Myah Sky – Seven Seconds

Blink-182 – Home Is Such a Lonely Place
Hare Squead  – Pure

Jordan Rakei – Sorceress

Ooberfuse – Greater Love
Future – Mask Off
RAY BLK – Doing Me
6LACK – That Far
A Blaze of Feather – Six Years

Starley – Touch Me
Aisha Badru – Mind on Fire

Sigala (ft. Ella Eyre) – Came Here for You
Alvvays – In Utertow

Susanne Sundfør – Undercover
Chris Brown (ft. Cal Scruby) – Welcome to My Life
Cid (ft. CeeLo Green) – Believer
Count Counsellor – Friends
T. Matthias – Here for You
Azealia Banks – Chi Chi
Panama – Undertow

Stu Larsen – Chicago Song

Solo Suspex – They Don't Know

Bastille – Glory
David Guetta (ft. Justin Bieber) – 2U

Twin Peaks – Tossing Tears
Loz KeyStone – Livid
DJ Khaled (ft. Drake) – To the Max
Wizkid (ft. Chris Brown) – African Bad Gyal
PHOTO CREDIT: Anna Lee
X Ambassadors – The Devil You Know
Not3S – Aladdin

PHOTO CREDIT: @stellamalfilatre
Nilufer Yanya – Sliding Doors

Dr Vades (ft. Beenie Man & Wande Coal) – Freaky
Glass Animals – Agnes
Lost Kings (ft. Ally Brooke & ASAP Ferg) – Look At Us Now
Gorillaz – Sleeping Powder
Heren – One Life
Khalid (ft. Rae Sremmurd & Lil Yachty) – Young Dumb and Broke (Remix)
Kelsea Ballerina – Legends

Miley Cyrus – Inspired
Ibeyi – Away Away
Dua Lipa – Garden

Phoenix – J-Boy
SZA – The Weekend
Slow Dancer – Bitter
PHOTO CREDIT: Abraham Rowe
The Secret Sisters – The Damage

Albert Hammond – Alejate

Katy Perry – Hey Hey Hey

Lady Antebellum – Teenage Heart

Luke Combs  – I Got Away with You

Rise Against – Politics of Love

Hillsong United – Greatest of These
Allie X – Vintage

Blackwater Conspiracy – Monday Club

Chuck Berry – Wonderful Woman

Gov't Mule – Stone Cold Rage

Cigarettes After Sex – Sunsetz

Damien Dempsey – Sam Jenkins
PHOTO CREDIT: Brian Sweeney
Mogwai – Coolverine

TOUTS – Political People

Dan Croll – Bad Boy

Tigercub – By Design

PHOTO CREDIT: Coley Brown
Mac Demarco – One Another
IN THIS PHOTO: London Grammar
Another terrifically-stocked collection of songs and sounds for you all to consume. Let's hope this pace continues and we get to see a lot more treats emerge. All the energy and speculation of British politics has died away – the majority of it, anyway – and we are returning to our lives. I will keep my ears out, as always, for spectacular singles, awesome album tracks and the best new releases around…