FEATURE:
The Music Bug:
 
Chasing the Dream
_______
YESTERDAY'S visit to Broadcasting House…
has lit a fuse in me. It was the first time I stepped inside the building – having marvelled at its outside for many years – and a lot different to what I was expecting. After the initial bag search – security being stepped-up and tightened – it was into the reception and the eye-catching array of screens, people and technology. It is, if you have not been in there, a very modern and slick building that is very well run and smooth. You come in and have your photo taken and then, whilst waiting on one of their comfy leather sofas, get to watch people come in and out and all sorts of things happening – journalists and guests escorted around and lots of chatter. It is when you get past the reception area the eyes and mind really start to widen. I did not see the entire building but, going up to the third floor, it was filled with desks (not your average, boring office types) and studios. Once you get past the desks, you get the Green Room and the small studios of BBC Radio 5. It is awesome sitting in the room and listening to a radio broadcast happening inches from you – they play it on a digital radio but the broadcast is coming live from a studio right beside you; so you can see everything happening. My experience at the station was, albeit limited, but a great and virgin experience. I have been on T.V. before but the first time on radio. The initial nerves were, I hope, dispirited when the show started, and it became a more relaxed environment. My reasoning behind being there was to discuss the fiftieth anniversary of The Beatles' Sgt. Pepper's Lonely Hearts Club Band. In the 'pro' corner – arguing it deserves its acclaim and legendary status – was Howard Goodall. I have been a fan of his for years and known his work ever since becoming obsessed with Blackadder. He composed music/the themes for the show's series and has worked across T.V. and film. Whilst chatting in the Green Room, he explained how he was involved in a BBC Radio 2 documentary looking at the album and doing a lot of interviews.
There was talk of an interview with Paul and Ringo for the documentary but they felt Sgt. Pepper's Lonely Hearts Club Band was created by young men – it would feel odd looking back on it having aged and moved on. Regardless, Goodall discussed what he has been up to and the complexities involved in unpicking and unearthing all of the album's outtakes and sounds. Giles Martin, son of the legendary, and sadly departed, producer George Martin tasked himself with the job of collating all this rare material and wading through the archives. All those alternate takes and conversational snippets one can enjoy on the fiftieth-anniversary releases were not easy to find, that is for sure. Goodall discussed the album's merits and how it first touched him. It was great chatting with a bit of an icon and someone so passionate about The Beatles. In the studio, he and Steve Lillywhite – a hugely prolific and established record producer – who was opposed to the notion Sgt. Pepper's Lonely Hearts Club Band warrants such celebration. He contested it was a mishmash of sounds and a very loose, if visible, concept. He proffered it contained awful songs and very few bright spots; the two best songs mooted for the album, Strawberry Fields Forever and Penny Lane were not included (winding up on the follow-up, Magical Mystery Tour) and The Beatles' obsessiveness in the studio 'inspired' other bands to make something overblown and ridiculous. Goodall observed the fact they spent a long time making the album is not their fault – if other bands create rubbish music then that is because of them. Texts came in during the show and the balance of opinion switched from Goodall's favour into Lillywhite's camp by the end. It was fascinating being in middle, as it were, and a 'Devil's Advocate': giving my opinions and why the album is relevant to me.
IN THIS PHOTO: Howard Goodall
It was very much the titans Goodall and Lillywhite going against one another: I feel Lillywhite had some valid arguments and was a lot more spirited in his passion. Calling from Jakarta, not sure why he was there, I was amazed by Lillywhite's venom and attack of the album and Goodall's defence and supplication. It was a fascinating debate refereed and guided by host Will Gompertz – as part of his regular Sunday morning arts section. After the segment ended; headphones down and handshakes completed, Goodall had a car waiting to take him to his next interview whilst I was ejected into the warm air of Portland Place. Reflecting on the day, and the myriad sights and wonderful memories, it has given me that music bug: the need to go on radio more and get more involved. Perhaps not part of a debate – especially against an album I revere so fondly – but a longer show that discusses music or some aspect of it. I am not sure but, believe it or not, there was a smile on my face most of the time – even when Lillywhite was taking rather crude shots at some of The Beatles' best work (having the gall to turn his nose up at A Day in the Life). Regardless, being in a building like Broadcasting House was immense and I definitely want to spend more time there. Having that feeling of being rather important (even briefly) was a huge rush and being on air, even in a reduced and minor role, was something I want to repeat. It got me thinking about careers in music and how infectious it can be. As a journalist, all of my experiences are written and I rarely get to meet the artists I feature. It is a process I perform because it is convenient and inexpensive.
IN THIS PHOTO: Will Gompertz
I hope to move in the direction of YouTube and do some recorded interviews/features. It sounds odd but, nearly six years since setting up this blog, it is being outside and away from the laptop that brings the greatest pleasure. A short radio interview has not only solidified my intention working somewhere like Broadcasting House – or Salford's MediaCityUK –and taking a much more physical approach to music. I am not sure what it is about music but those who are involved in it will endlessly chase that dream and ensure they keep their passion going. A lot of times money and a lack of opportunity cane put people off but there are plenty who doggedly peruse their careers. That is impressive to see in an industry that is notoriously difficult and competitive. Those musicians I review/interview have to battle the odds and often struggle to make ends meet. In any other role, you'd quit and get another job. For artists, nothing else will do and there is no way they are giving in. I feel the same way and, despite the fact I do not get paid for what I do, have that determination to produce as much as I can. Creative fertility aside; it is the rush and joy of finding great new music and getting to learn more about an artist. My creative urges will, invariably, lead me to London or Manchester: somewhere there are those chances available. Regular jobs, practical and necessary as they are, leave me rigid with boredom and misery. If you are going to spend your life in an office, say, then at least be there because you want to be. I have worked and lived pragmatically and 'responsibly' and, God help me, it is a dull and lamentable existence. Even if the risks are high, the rewards of working in the music industry are worth every bruise and knock-back.
PHOTO CREDIT: Unsplash
It was fantastic being at the BBC and getting to be inside a building I have longed to visit for years. It is, in a small way, recognition of what I do and my work is getting out to people. In a wider, less personal sense, it is always worth sticking with what you are doing – regardless of whether it is in music or another field. I have been going for nearly six years and have a long way to go yet. Touching patronage and requests make me want to keep plugging and setting my sights as far and wide as possible. It will not be easy getting where I need to be but have that clarity at least. Whether I end up in radio or P.R.; settle in London or Manchester, I know music is what I want to do and where I want to remain. Passions should not be denied and should never be called into questions. I am lucky to be surrounded by some very supportive people and have been lucky to grow my subscribers and blogs – ensuring it regularly reaches six continents. The coming months will be interesting and quite important. Determined to get that all-elusive music job and live in an area I actually want to is going to be difficult but necessary. That little window into the BBC has opened the sweet jar and given a taste of what it is all about. I do not want to stop chasing the dream and see no reason to. Other musicians/music peeps should never abandon their hopes and always strive to be bigger and better. I am excited to see what the rest of the year holds and what chances are out there. Maybe they will not be as super-cool and big as a trip to the BBC but I have the taste and…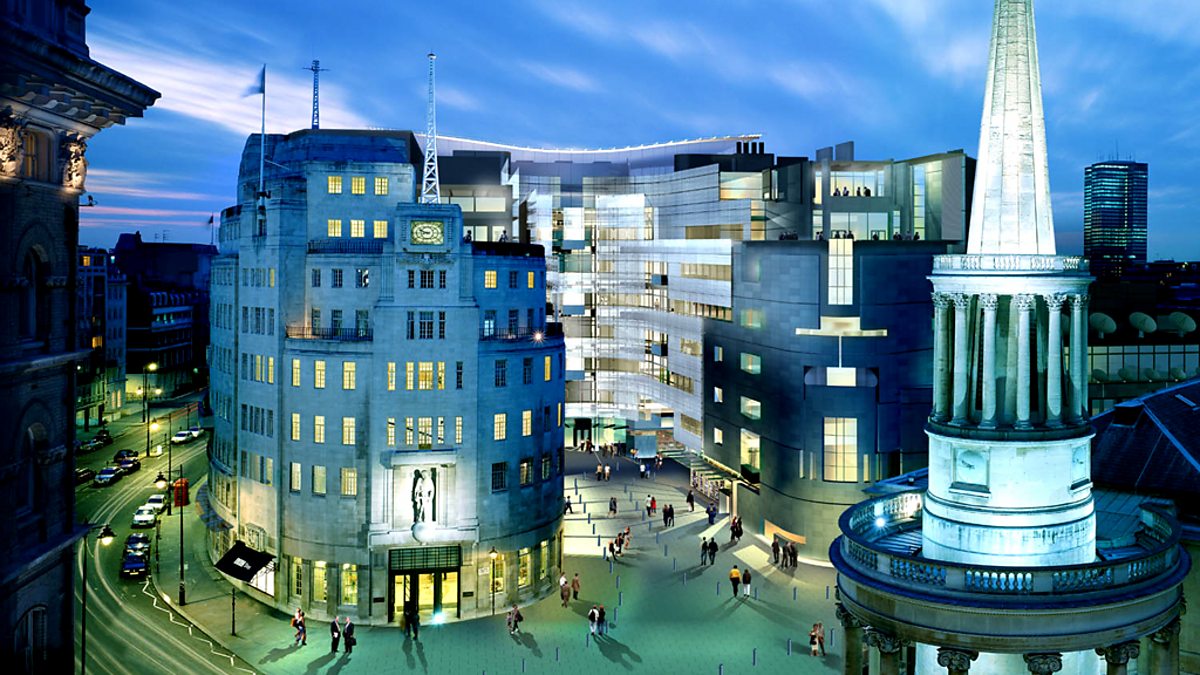 DO not want to get rid of it.