INTERVIEW:
PHOTO CREDIT: Anja Rubin
Sonia Stein
______
I have been talking to Sonia Stein about her new single…
Lotta U. It follows on from One of Those Things and shows she is an incredible and consistent songwriter. I ask about the video for Lotta U and the inspiration behind the song – I noticed elements of Kate Bush's Running Up That Hill (A Deal with God) in the video – and whether there is an E.P. coming. Stein talks about the artists she grew up listening to and how she first got into the industry.
Having recently played The Great Escape (Brighton); I ask how the performance went and whether there are any more tour dates in the diary. Stein talks about a special attachment to ABBA Gold: Greatest Hits and three albums that have helped define who she is – as a songwriter and a human.
______
Hi Sonia, how are you? How has your week been?
Hi! I'm great; can't complain! Sun is finally out.
For those new to your work, can you introduce yourself, please?
My name is Sonia Stein and I sing/write R&B-influenced singer-songwriter Pop songs about love and other things, too (sometimes).
Lotta U is your latest track. What can you reveal about the inspiration behind the song?
I wrote the song when I was getting into an unsure situation with someone.
I was really excited, but also a little wary, about how it was going to go if it went on at all.
To me, the vocal has lustfulness with an underlying vulnerability. It conveys so many different emotions. Did that vocal performance come naturally or were there a few takes to get it 'just so'?
I usually try to keep my vocal takes to a minimum. If I am recording them as close as possible to when I write the song they convey how I felt in a very genuine way that I don't have to think about too much.
I think I recorded this within a month of writing it so the emotions are pretty raw.
I love the video and to me, the dancing interaction, remind me a bit of Kate Bush's Running Up That Hill (A Deal with God). Whose concept was the video and what was it like to shoot?
Thank you. I love that video! The concept came from the director Aaron Bevan-Bailey. It was quite an emotional process leading up to the shoot.
I was really nervous because I'm a bit camera-shy but I really wanted the chemistry to come through.
Luckily, I had a really amazing choreographer (Michael Eckel) who put me at ease and my partner (Jordan Kennedy) – who was just the kindest and most sensitive guy you could have asked for.
One of Those Things, your previous track, contrasts to Lotta U. The video is more glamorous and city-gazing whilst the sound/texture of the song is different. Was there a conscious decision not to repeat yourself on Lotta U? 
The songs came about in two very different ways and at different times. One was written at home (Lotta U) on the keys while the other was co-written in a studio – which I consider two very different processes.
I wasn't necessarily thinking about not repeating myself but I'm happy I can show a few of my songwriting tendencies early on – so I can keep making a variety of sounds.
One of Those Things gained a huge reception and a lot of online praise. Was it quite humbling to know that a song, originally a few ideas on a page, would get that kind of reaction when it went online?
Yes. I couldn't believe how the views kept piling up so quickly. I'm happy the song and/or the visuals resonate with so many people.
I especially like the personal messages I get about what the song means to people.
It seems like more music will be on the way. Can we expect a Sonia Stein E.P. further down the tracks?
Yes. There is an E.P. on the way and more music to follow!
You have just played Brighton's Great Escape. What was that experience like? Is touring a part of the job you relish?
The Great Escape was a really fun gig. I just recently started playing with a full band again so every show is so much fun. Singing is my favourite part of the job so the more I get to do it, the happier I am.
Will you be heading to out and doing any more dates this year?
I have a few small festivals in the pipeline at the end of summer but expecting a few more to crop up in the meantime!
Give me an idea of how you got started in music? Was there a person or moment that fostered that desire or have you always been passionate about music?
I just remember that I always sang. My parents always encouraged me to sing in front of guests and anyone that came over.
So, that tendency carried me into my teens when I started writing my own songs.
Who were the artists you grew up with as a child?
I remember being obsessed with our ABBA Gold: Greatest Hits V.C.R. tape with all their videos on it. I would sit in front of the T.V. and lip-sync to all the songs before I even knew what the lyrics meant.
I was also a big Christina Aguilera and Alanis Morisette fan.
It has, already, been quite a crazy and memorable year for you. Is there a gig/memory that sticks in your mind as being particularly special?
I got to play in my hometown, Warsaw, a few weeks ago and that was pretty special. I got to sing for a lot of people I know who haven't heard me sing since I was around thirteen – and a lot of new faces as well.
It was a really cool night.
If you had to select the three albums that have meant the most to you; which would they be and why?
Christina Aguilera: Stripped 
Just because this was an amazing album that I knew from beginning to end.
As a young vocalist, she was just something to aspire to.
A Fine Frenzy: One Cell in the Sea
This was the first time I came across music that I could identify with stylistically. I wasn't very savvy at finding loads of music on the Internet so when I heard Almost Lover on MTV, I was like, 'What is this? This is what I want to sound like!'.
Metric: Fantasies 
I discovered this album when everyone I knew already knew it – but Emily Haines was just so aspirational to me. She was a rockstar and a badass that sang in a soft voice and communicated through real poetry.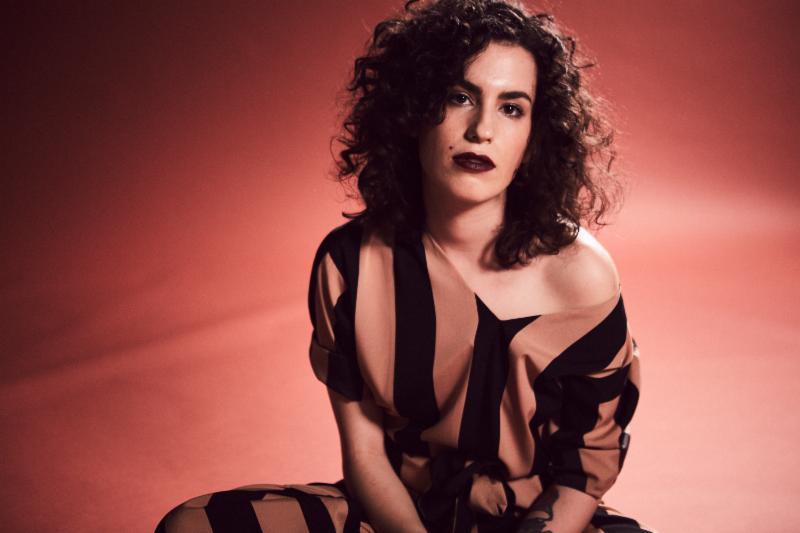 What advice would you give to any new artists starting out right now?
Have patience: So much of it.
Also, know when to stand your ground and when to take constructive criticism.
Finally, and for being a good sport, you can name a song and I'll play it here (not one of yours as I'll do that).
Thank you!
Play Orion's Belt by Sabrina Claudio.
_____
Follow Sonia Stein
Official:
Facebook:
https://www.facebook.com/soniasteinmusic/
Twitter:
https://twitter.com/soniasteinmusic
Instagram:
https://www.instagram.com/soniasteinmusic/
SoundCloud:
https://soundcloud.com/soniastein
YouTube:
https://www.youtube.com/channel/UCymIN9yMAbQQvQqKLFHbL6A