FEATURE:
The May Playlist
   
Vol. 3: Fooled, Defiant and Dreaming
_______
ANOTHER warm weekend is here and a typically…
IN THIS PHOTO: Frank Ocean
fiery collection of Rock songs can be found on this edition of The May Playlist. Muse and Royal Blood have new tracks and both are guaranteed to stick in the mind. I was really pleased to hear new material from Lana Del Rey: she is preparing to release her album, Lust for Life. Courtney Barnett has delivered a wonderfully assured delight in How to Boil and Egg whilst the rest of music's players have hardly been idle. I look at the songs that are new this week; the album tracks and singles that are sure to delight music-lovers of all tastes and proclivities. The weather, as we can see, if unpredictable but music will never let us down – always providing stunning and consistently brilliant sounds.
_______

Royal Blood – Hook, Line & Sinker
Lana Del Rey – Coachella – Woodstock in My Mind
Muse – Dig Deep
Courtney Barnett – How to Boil an Egg
Katy Perry (ft. Nicki Minaj) – Swish Swish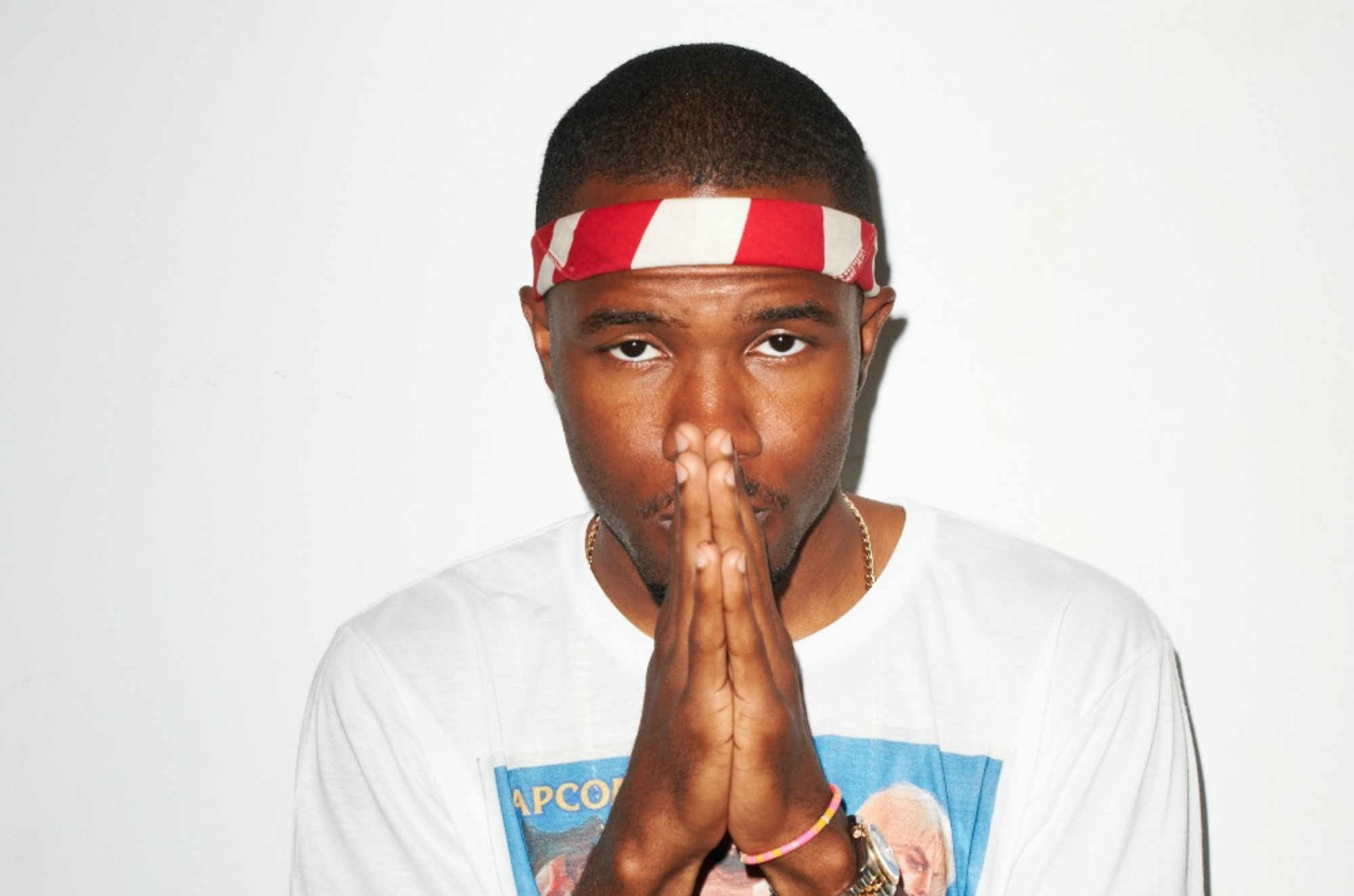 Frank Ocean – Biking

PHOTO CREDIT: Steve Gullick
Marika Hackman – Violet
Matt Maltese – No One Won the War
Danger Mouse (ft. Run the Jewels and Big Boi) – Chase Me
Sparks – What the Hell Is It This Time?
Phoenix – Ti Amo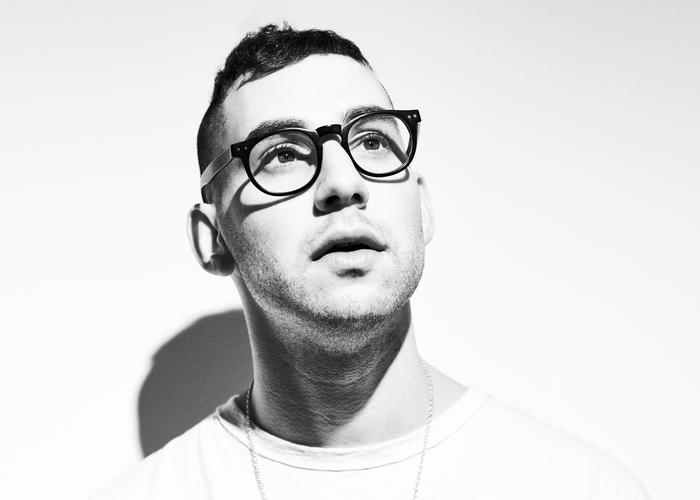 Bleachers – Everybody Lost Somebody
Ghostpoet – Immigrant Boogie
Oh Wonder – Heavy
Machine Gun Kelly – The Gunner
PHOTO CREDIT: Norman Wong
Broken Social Scene and Feist – Hug of Thunder
PHOTO CREDIT: Timothy Saccenti
Flying Lotus – Night Grows Pale
Cigarettes After Sex – Each Time You Fall in Love

Nadine Shah – Out the Way
Cheat Codes (ft. Demi Lovato) – No Promises
Francis and the Lights (feat. Chance the Rapper) – May I Have This Dance
Kane Brown (ft. Lauren Alaina) – What Ifs
Alan Walker – Tired
Lady Antebellum – You Look Good
Vince Staples – Big Fish
Rodes Rollins – Wes Come Back

Amy Stroup – Magic
Plan B – In the Name of the Man
Astrid S – Party's Over
Bebe Rexha (ft. Lil Wayne) – The Way I Are (Dance With Somebody)
Camila Cabello – Crying in the Club

Fly by Midnight – XL

Fort Hope – Class of '99

Iggy Azalea (ft. Annita) – Switch

Jasmine Thompson – Wonderland
PHOTO CREDIT: Agatha Powa
Nick Hakim – Green Twins
Danny L Harle – 1UL
PHOTO CREDIT: Troy Stains
Childhood – California Light
Liam Payne (ft. Quavo) – Strip That Down
Vistas – Strong Swimmer

Mura Masa (ft. Desiigner) – All Around the World

Lemaitre (ft. Maty Noyes) – Higher
Madison Beer – Dead
Rachel Crow – Dime
Mike Perry (ft. The Vamps and Sabrina Carpenter) – Hands
RAYE – The Line
Lauv – I Like Me Better

Rhys Lewis – I Know the Feeling

Naaz – Words

Selena Gomez – Bad Liar
Terror Jr – Death Wish
Man With a Mission – Dead End in Tokyo
PHOTO CREDIT: Daniel Alexander Harris
Tom Chaplin – See It So Clear
Picture This – Let's Be Young
Stevie Parker – The Cure
The I.L.Y.'s – I Love Your Man

PHOTO CREDIT: Kacie Tomita
Girlpool – 123

 !!! – Five Companies

PHOTO CREDIT: Hannah and Liv
Aldous Harding – Party

(Sandy) Alex G – Horse

Biters – Stone Cold Love

PHOTO CREDIT: John Hanson
Chris Bathgate – Beg

Christopher-Willits – Two

Darrel Higham – In Summer

Endless Boogie – Vibe Killer

Daniel Romano – Roya

DragonForce – Astral Empire
Erasure – Oh What a World

Jazzmeia Horn – A Social Call
Faith Evans and The Notorious B.I.G. – One in the Same
PHOTO CREDIT: Matt Williams
Land of Talk – Loving

Linkin Park – Halfway Right

Mandisa – Bleed the Same
MisterWives – Machine

Oumou Sangare – Fadjamou
Oxbow – Host
Snoop Dogg – Promise You This
Pokey LaFarge – Riot in the Streets
Rascal Flatts – Dance
The Mountain Goats – Rain in Soho
Wavves – Daisy
Francobollo – Worried Times
King Nun – Sponge

PHOTO CREDIT: Brandon C. Long
Hazel English – That Thing
RAC and Rivers Cuomo – I Still Wanna Know
Pumarosa – Lions' Den

Jesse Elvis – All Good
Parekh & Singh – Ghost

The Aces – Baby Who
Henry Jamison – The Jacket

RITUAL – Wouldn't Be Love

Rejjie Snow – UNBORN

Mt. Wolf – Soteria

Elbow – What a Wonderful World (Live from Spotify)

Noga Erez – Off the Radar
Nick Mulvey – Unconditional
Soccer Mommy – Out Worn

Grizzly Bear – Mourning Sound
 
IN THIS PHOTO: Lana Del Rey
Such a busy and extraordinary week for music. I should probably stop being surprised because one comes to expect a certain level of quality from the world of music. That said, I was not expecting new songs from Royal Blood and Muse: a twin power-punch from two of our biggest bands. It has been balanced by some more dreamy and introspective work from Lana Del Rey and Marika Hackman. It is down to me to keep my eyes open for the music that will arrive in the coming days – sure to go into another jam-packed edition of The May Playlist.