E.P. REVIEW:
Nick Byrne
Through the Tall Grass
9.2/10
Through the Tall Grass is available at:
https://play.spotify.com/album/41rPdNOICuBD2ruoz4a11F?play=true&utm_source=open.spotify.com&utm_medium=open
GENRES:
Folk; Americana
ORIGIN:
Buckinghamshire, U.K.
RELEASE DATE:
5th May, 2017/30th May, 2016 (BandCamp)
All songs written and performed by Nick Byrne
Produced and engineered by Alasdair Thomson at his home studio in Ealing, London
Strings on tracks 1,3 & 4 arranged by Richard Melkonian
Violin on tracks 3 & 4 performed by Jan Bislin
Viola on tracks 3 & 4 performed by Bill Harpum
Cello on tracks 1, 3 & 4 performed by Laurens Price-Nowak
Strings recorded at Pink Bird Studios, London
Engineered by Rick David
TRACKLIST:
Half
Mind Maps
Birch Tree
This Town
Through the Tall Grass
STANDOUT TRACK:
Birch Tree
DOWNLOAD:
This Town; Through the Tall Grass
_______
THIS is my first E.P. review this year and a chance to get to know…
Nick Byrne. He is a promising and respected Folk artist that gives me a lot to talk about. I shall look at the songs and the details behind them in more detail later – and in the conclusion – but will open looking at a number of things. I will have a look at how people like me connect with other musicians; how they, in turn, get their music shared and spread. After that, Folk and its different sides. I want to speak about older Folk artists and how relevant their music in; recognition from BBC and other sources and Buckinghamshire music. I'll finish by looking at musicianship and richness and the importance and brilliance of designs and images. I'll start with connectivity and networking because, as I type this, the lead from the band Oh Little Ghost has appeared on BBC Radio 6 Music – providing her Biorhythms for Lauren Laverne's show. Holly – not sure of her surname – has provided her music tastes which has, in a weird way, compelled me to check out her band and approach them. It is odd how one comes to know about certain musicians but, in the case of Nick Byrne, he found me via Blushes – an artist I featured on my site recently. I guess, doing what I do, there is a viable and obvious interweaving of musicians who will happen about various articles and pieces. Given the scale and compassion of the community; one is always likely to get their work seen (and approved) by disparate and varied artists. In this case, I get to investigate an artist who is making heads turn right now. I will move on but wanted to observe how fortuitous and unexpected music is. You can review or interview someone and get requests from people you wouldn't expect. In recording terms, artists like Byrne – through this review or their own promotion – will get through to other musicians/promoters who will link up with him.
Before I come to modern Folk and Byrne's releases; I wanted to pay a nod to the older Folk artists whose legacy and brilliance are as relevant, if not, more so, than they were when first discovered. I refer to the likes of Joni Mitchell, Nick Drake and John Martyn – not to mention Neil Young and Carole King – who, several decades (or more) after they first released music, they are inspiring the new generation. I can hear elements of various legendary Folk artists in Nick Byrne and think it is wonderful how that established music is feeding into contemporary sounds. Not only in how current artists find inspiration but how those original songs are still dear and sacred in the heart. It might not sound surprising but, as I have and will explain, Folk is a genre that is always overcrowded and drowned out by the mainstream tastes – namely Pop. Integrating my points together and one must acknowledge and celebrate those Folk giants who have changed music: looking to the present and the new crop who not only instil that D.N.A. in their chords but push the genre into new directions. I have covered this point thoroughly in past reviews so will resist tripping over my own feet. There are those legendary Folk/Alternative albums – Joni Mitchell's Blue; Nick Drake's Five Leave Left and John Martyn's Solid Air – that share few strands aside from the fact they were recorded within a few years of one another. Each record has its merits and distinctions but it is the mix of incredible songwriting and imaginative lyrics/compositions that have survived through the years. One can say that about any classic album but I always feel Folk has a bigger battle on its hands. It is not as bombastic and vivacious as some genres so relies on a sense of seduction, beauty and maturity – facets that take longer to make an impression when compared with power, panache and energy.
Looking at 2017, and the last couple of years, in fact; one can see hear the influence and guidance of Folk's titans in modern artists. Last year, I lauded a couple of new Folk/Alternative artists who made a big impact – it looks like this is going to continue throughout the year. What I love about modern Folk is the fact it is so hard to unpick. Many assume it is a simplistic and unsophisticated genre but that couldn't be further from the truth. In actuality, if done right, one hears so many different elements and aspects. It is worth noting the albums I just mentioned, if you listen to the songs carefully, are incredibly busy, detailed and nuanced – songs come racing into the brain days and weeks after listening; there so much richness and depth. You might say modern Folk cannot compete but I am seeing new artists emerge who have the promise of sustainability decades from now. One of the big issues is the fact Folk, back in the 1960s and '70s, was more assimilated into the charts/mainstream than it is now. I feel there is a certain demand/sound required by the bigger stations that push Folk into the underground somewhat. Commercialism is a greater force than credibility and virtuosity: I cannot see that changing anytime soon. Folk artists are unconcerned with mainstream approval largely but still want to inspire others and get their music heard on the big stations. The sheer ambition and quality of modern Folk lead me to believe changes need to be made. Perhaps it is something as simple as returning the charts (if that is simple or not?!) and ensuring there is equal balance – certain overlooked genres getting bigger focus. I am not sure what the solution is but it is a shame some genres are not provided as much respect as they should. Nick Byrne is one of many current British artists who are noted for their incredible songwriting and musicianship. What impresses me about the quintet of tracks on Through the Tall Grass is that blend of beautiful vocals with sumptuous, graceful notes; combined with evocative and emotional lyrics, it is a collection that deserves a big fanbase. I know Byrne is aiming high and will look ahead to the next few months. While his E.P. has been out since last year; the new single,  Birch Tree, was released in March.
I will come to looking at gaining recognition and how important that kudos is. Of course, making great music is the most important thing but having those praise-badges sewn to your uniform will stand out. BBC Introducing and BBC Wales have celebrated Byrne's work and those are not the only examples. It can be hard getting your work to the desks (online equivalents) of magazines and websites so it should not be taken for granted. There are so many artists out there so getting your music heard above anyone else's is quite a feat. I know BBC are big when it comes to supporting the best new artists and that kind of patronage is important to them – artists get that nod and have the faith and determination to keep playing. In the same way connecting with other musicians is a great way of gaining support and promotion: putting those vital radio/journalist supports near the top of the C.V. makes a big difference. I am not suggesting artists boast and lose the shell of their ego altogether. Music is about self-promotion as much as anything so it is always advisable to take advantage of any good review or paen and let people know – not in a crass manner but alongside all your other social media information. Many artists, I feel, make light or underestimate how impressive that kind of backing is. I am going to be doing a feature over the weekend that looks at profitability and whether new musicians can make a living out of recording music. It seems touring is the main revenue draw and, because of that, it is important getting dates booked and people attending. A good way of doing this is collating those reviews and kind words. It is not egotistical or crass: there is so much competition around so you need to ensure you big yourself up. Of course, Nick Byrne has amassed a loyal following and captured the imagination of critics. There are times when music can be draining and fatiguing: knowing you have that backing and faith behind you is a great spur to keep going and look ahead. One of the great things about Byrne is the fact he has managed to stun a range of different sources – not just reserved for Folk blogs and specialist sites. His music has a universal feel and quality; a power and beauty that has reached many hearts and minds.
I want to talk, again, about areas outside of London and how important they are. Any artists that comes from outside the capital has to struggle to get as much attention as acts here. I spent a lot of time in Buckinghamshire in the 1990s because my aunt lived in Chesham – I would often stay there and go to Amersham, too. Back then, the scene was pretty quiet but things in the county have stepped up in the last couple of decades. The Stables is a great venue in Milton Keynes and hosts live music for all tastes. In fact, Milton Keynes is one of the busiest and most-prosperous parts of Buckinghamshire for live music. Burnham Park Hall is a modern space that houses two-hundred and puts on a great selection of artists through the year. Spaces like Clayton's Marlow specialise more in Jazz but is a respected and stunning location should you wish to visit. Coopers Trading Company is located on an industrial estate in Marlow and might not sound like a romantic space for music. That said, they hold live music every Friday night and sport a selection of genres – in a location fast growing in reputation. Still in Marlow; Cross Keys is a family pub that has live musicians and D.J.s performing. High Wycombe has locations like Duke Street Theatre. Here, there are all manner of live music events. The small but evocative theatre used to be a converted warehouse and is proving popular with those who want to experience a variety of musicians and events. Grouse & Ale is a great pub in High Wycombe and promotes everything from Jazz to Rock. The Crown (in Chesham) is another great spot as is The Aristocrat near Aylesbury. If you know where to look; there are some wonderful venues in Buckinghamshire for great live music. Maybe it is localised to spots like Milton Keynes and High Wycombe – a few nice spots in Marlow. Every town will have some sort of live music venue but I guess the larger areas are more productive and inspiring. Having quite an active live circuit means artists like Nick Byrne have perfect spots to test their material. The county has some charming pubs and historical, beautiful buildings. Byrne's graceful and emotive Folk has already gained fans around Buckinghamshire and those venues – perfect places for his music to resonate – have been instrumental.
Many artists outside of London eventually find themselves living in the city. Music is so fierce and tough you need to be where the action is. Given its proximity to London; Byrne has the best of both worlds in Buckinghamshire. He is a commutable distance to London but gets to retreat somewhere more peaceful and less stressful. This blend of ambition and home comforts comes out in his music. One feels Through the Tall Grass is as much about his surroundings and base than it is subjects and situations further away. Buckinghamshire is not synonymous with its famous bands but is supporting a lot of promising young talent. I say the same thing about counties like Berkshire: there is a mass of great music that fly under the radar. The local press is never that strong and few outside the county care what they say. Because of this, one sees little exposure and news about artists in various parts of the U.K. London is where most of the national press is; big cities like Manchester has a strong media network but outside of there?! It is hard for musicians in various areas to get attention. Maybe blogs are a good way of spreading the word but apart from that, the only real way of achieving focus is playing cities like London. I am a fan of Buckinghamshire and know it is a perfect place to breed and foster those artists eager for mainstream attention. Whether Nick Byrne is thinking about the charts and national stations I am not sure. Right now, he is gaining those all-important press words and something that can sit atop the C.V. I will add more detailed kudos later but, before moving on, it is important urging all music listeners to investigate (if briefly) the sort of venues and musicians coming out of Buckinghamshire. There is a nice mix of older and modern venues; in terms of genres, it is not just Folk and Pop: plenty of strong Rock acts and Alternative options are available.
I will come on to looking at Byrne's E.P. but, before that, want to highlight the musicianship and sounds that run through it. Musicianship and compositional invention are elements I am fascinated by. I mentioned how some genres are rigid and stringently defined. Folk, in contrast, has that ability to open in all sorts of directions. Byrne's E.P. is awash with strings and guitar; there are lovely little touches here and there but not too many components. The sound switched from romantic and refined to lush and atmospheric. He has a way of taking a song through the gears without feeling the need to shout and accelerate. There is control and discipline but an innate understand of the listener's demands. The music has depth and heart and so many other facets. The finest and most revealing songs, I feel, are those that have a fantastic composition and do not come off as predictable. Many people assume Folk music is acoustic guitars and nothing else. It is not a limited and one-dimensional genre: so many sub-sections and avenues can be explored. Because of this, artists are finding the space and mobility to push and expand their sounds wherever they choose. Byrne has a nice pastoral mix that is riparian and tender but spirited, too. He is a passionate voice and ensures his compositions have a tangibility to them. One imagines themselves alongside him as he narrates and takes us alongside him. The songs are so vivid and candid it is hard not to refute their subtle charms and determined souls. It is hard balancing instruments and ensuring you say everything intended but cover all grounds. A lot of modern music throws too much noise into the mix and it comes off rather cluttered and aimless. At other times, artists forget to explore and expand their sounds beyond something rather obvious and easy. When that balance is struck – and the listener feels enriched and full- that is when music is at its strongest. One gets that throughout Through the Tall Grass. It is a banquet of beautiful visions and imaginative compositions; all tied together by Byrne's splendidly rich and glacial voice – one that is serene and still but has so much vivacity and energy under the surface.
This will be my last introduction point but one that covers a favourite subject of mine: images and an artist's portfolio. The biggest (and only) fight I have with musicians is getting images online. Every review and interview I come across, I ask the same question: have you got any more photos I can include? Well, maybe not all of them, but most. Those artists who have a range of great images and take that side of things seriously are those that impress me and are the easiest to work with. I am not looking for a huge suite of photos but, maybe, a dozen good images would not be pushing it. If that is the case – and artists can get that together – it makes the finished pieces a lot finer. They look great on the eye and have an air of professionalism. I have too many requests that are sub-standard and give me very little to work with. Music is visual and it is important considering how many photos you have online and whether the listener gets an impression of who you are and what you are about. I do not, as said, need a long list of albums and options but you cannot get into music with a couple of photos and provide nothing else. It frustrates journalists who want to interview and review and will do the same to the listener. They want to put a face to the artist and will never get an idea of what you look like from the music. Those who prefer a facelessness and intangible façade are always going to struggle to truly connect with their audience. Fortunately, Nick Byrne is someone who takes the trouble to have some shots taken – both professionally and some live snaps. In the future, when his music really takes off, he will have the funds and opportunity to get a couple more shoots organised. What he provides now is a nice blend of online photos and wonderful E.P./single covers. If one goes to BandCamp, you normally get the cover art right there – sites like YouTube do not really give that option in the same way.
I love the cover art Nick Byrne produces. There are basic designs but they are usually illustrations or paintings – few photos and obvious shots. I feel capturing the imagination with a great cover is as important as doing the same with the music. Too many artists expend little thought into this side of things and it can be really disappointing. If you see an obvious group portrait or a bad design that is likely to put you off venturing in. It has been a long time since a 'classic' album cover has been designed. Can you think back and recalls a cover that rivalled the likes of Nirvana's Nevermind of The Beatles' Abbey Road/Sgt. Pepper's Lonely Hearts Club Band?! Every year, there are a few terrific examples but nothing that rivals the legendary examples. It is harder making genuine breakthroughs and discovers on the musical side of things – given the genres that have been exhausted and the mass of music – but that is not the case with designs. In fact, we have more technology and options at our disposal right now. There is software and design tools that can provide facets a camera cannot. One can create a veritable tapestry and work of art at the click of a button. I know there are costs associated with any process but a striking design can be as a result of minimalism and subtlety. If you look at a cover like Nevermind; that was pretty much free, right?! Maybe a few dollars for the inconvenience of dropping someone's baby into a swimming pool? Abbey Road was a single photo and, aside from halting traffic and befuddling pedestrians, it is a simple and cost-effective cover. Maybe that is the issue: too many options means people get confused and struggle to keep it simple. I would suggest artists do not overlook images and the aesthetic. They put the effort into music and assume a single cover or photos are supplementary and appendix. That is not the case. A person's personality and soul are vital but if they are shabbily-dressed or wear terrible clothes, they will be judged. That might be shallow but it is part of the complete person: your outward appearance is something you should not neglect. Why, then, do musicians feel that aspect should be ignored? It is not everyone but I am seeing it more and more. If one wants to attract a listener and get that record flying from the shelves; make sure it catches the eye and sticks in the mind. Nick Byrne is somebody who takes care of this aspect and provides beautiful and alluring images to go alongside that terrific music.
Half opens Through the Tall Grass and, in its fade-up and Americana twang, there is a mixture of Neil Young, Damien Rice and Nick Drake. I know Rice (and his album, O) was an influence for Nick Byrne. Having grown up with a Chilean mother and Irish father has left Byrne's mind open to different styles. You can hear all of this teaching and background in the first few notes of Half. It is an evocative and memorable opening that leads to a vocal that is quite unexpected. Byrne layers his voice and delineates his words. There is a definite pacing and measured approach to the delivery. Pictures fall through spaces and, it appears, there is a "gap of twisted space" – one where he used to see the heroine's face. One wonders whether a relationship has fallen and this is a retrospective look at where it went wrong. Perhaps it is a relationship still going and two lovers disconnected and lost words. Byrne's voice is strong and pressing but has a very modern edge – the sort of Folk sounds one would more commonly hear today. Mixed with strings and lyrics that could have come from the classic pages of 1970s Folk and you have a wonderful blend of contemporary and classic. There is gameplay and deceit; there is the heroine moving forward and the hero moving backwards – he feels half-empty without her there. One is caught by the peacefulness and contemplative nature of the strings and that rousing, emotional vocal centre. The hero directs words towards his girl: "Don't let the years leave you behind". He sees something in her eyes and, at this moment, the dynamic and reality starts to shift. Perhaps it is not solely about love and losing that bond but caution at a girl who is making mistakes and aging too fast. There have been errors on both sides and there is incompleteness. The girl, one feels, is slipping away as the hero tries to bring her back. It is a stirring and beautiful opening that demonstrates Byrne's songwriting skills and impassioned vocals.
Mind Maps opens with the same sort of yearning and aching blend of American Folk and British Indie – another evocative and stirring start. The hero's dreams concentrate on the past and everything he has lost. Maybe, like Half, there is a degree of romantic loss but things run deeper. It is the sound of a young man recalling days when things were better. Maybe he has had to say goodbye to friends and a life that seemed safe. The song is quite sparse, in terms of lyrics, and relies on the emotive and atmospheric strings. They weave colours and patterns through the songs and project so many different images and possibilities. There are vocal similarities one hears with Half: the same multi-layered nature and a very similar pacing. It might have been nice hearing less layering on this one to emphasise the fragility and pain that is unfolding. The vocal is powerful but would have resonated harder were there less reliance on them. As it stands, Byrne, in my view, creates an effective and powerful song by keeping the lyrics simple and minimal. The words he does employ ("When time slows to a stutter/My memory unwinds") are stark and gorgeous. You will have your own interpretations and ideas but will second-guess yourself. To me, there are wasted chances ("These unborn promises") and some poor decisions made. Maybe it is a case of a man soured by bad love or, perhaps, life has not unravelled the way it should have. Slide guitar adds a zing of Americana and Country whilst the vocal has that distinct Englishness to it. One hears broad themes and personal revelation but, as the E.P. title suggests, one is never far from countryside ramble and lazing underneath a tree.
Birch Tree is the current single and (the track) gaining most attention. The aching strings – both acoustic and Classic – give a romantic and stirring element to the song. Again, Byrne creates a weight with his voice but it is not as heavy-handed as on Half and Mind Maps. Instead, there is a nice balance between the composition and vocal. "Memories of memories" are the result of the hero's voice rustling through the leaves and breezing through the birch tree. Maybe there is that promise of love and bond formed – "We made a pact: to keep ourselves intact" – but, one imagines, there is more of a nod to nature and the world around. We are directly in nature: the most evocative and direct link to the E.P.'s cover and title. In terms of the lyrics, there is a touch of Nick Drake's Five Leaves Left and Pink Moon – the former especially relevant when hearing the strings unfold. Byrne wonders why the girl left the setting sun and turned away that summer – they had only just begun; she was the only one. Maybe there is an abandonment and emptiness that is a shock to the heart. One imposes themselves in the field, under that tree – watching the sun go down as the hero searches for answers. It is a warm and picturesque scene but one dampened by the emotion and confusion in the hero. The string arrangements, by Richard Melkonian, bring together seduction and seriousness without compromising either emotion. You get a perfect blend of heart-acing and serious together with something lighter and relieving. Whereas a lot of modern Folk singers cast their mind back to decades-past: Byrne seems very much in the present and connected to what is around him. In terms of sounds and composition; one does detect shades of the Folk legends but the production and vocal is right from 2017. Put that together, and some revealing and vivid lyrics, and it is a natural E.P. standout.
This Town is the E.P.'s longest track and has, in my view, the best opening. It is brief but displays gentle finger-picking and a gracefulness. He, the hero, is tired of chasing morning lights and swimming in the crowds of people. Americana sounds soon bond with English acoustic elements to build the scene and promote imagination. He is travelling far from home ("The current takes me far from where I want to be") and the fluorescent lights and a beacon, whether bad or good, leading the way. There is a sense of personal doubts and fulfilling purpose: the hero wanting to be somebody else and struggling to find out who he is. We, myself included, have been in the position where we're tired of the current way of life and chasing the morning light. Maybe, plans are not realising themselves and there is a feeling of stagnation and fatigue. Looking for inspiration and guidance; the hero is coming back to this town/home but feels like it is a place taking too much for himself. I hate where I live/come from and would phrase a similar song in much harsher terms – all that is wrong with the town and why it is so draining and stupefying. Yearning to be somewhere vibrant and fulfilling like London or Manchester; I feel a real bond with This Town. The lyrics are more detailed and deep than previous numbers which allows Byrne to change course and be more expansive. That contrast of lyrical economy and detailed story means Through the Tall Grass is always engaging and never predictable. Recording the E.P. at East London's Pink Bird Studios – recording with Alasdair Thompson in his studio in Ealing – there is a London vibe to the song but perhaps the need to remain there – rather than return home and the wasted chances and lack of opportunities. It is that boredom and uninspiring nature that gets to me. Byrne is deflated and needs a new lease of life.
The swansong, the title track, is the result and culmination of Byrne's passion and drive for music – since the age of thirteen, he has immersed himself in different sounds and styles. Those influences of Damien Rice, Jeff Buckley and Iron & Wire have shown themselves in the previous four songs – all come together for the title track. After some neat finger-picking and Americana slide – I favour the former a lot more than the latter but am pleased there is an American influence on the E.P. – the early words ("To put these pieces back together again/To separate solace from pain") seem to paint dark pictures but there seems to be a song-arc unfolding. Following This Town's need for relocation and epiphany: is this the moment the hero has abandoned and emigrated; looking for a new life and fresh meaning?! The past comes haunting and flickering back in the mind – the E.P. is awash with a wistfulness and retrospective glance – whilst the hero channels the spirit of Nick Drake ("Will you walk through the tall grass with me?/Will you share your secrets with me?") in a moment that seems to revisit the past – knowing he can never recreate the same magic and relevance. The hero wants to conserve the photo ("…but not the frame"); ensuring the purity of the past is not sullied by something generic, new and meaningless. "The overture can't be surpassed" it seems: an emotive and supplicate need for things to return to the past – maybe the days since have not been as profitable and cherished. Maybe there is a girl in mind – who made things good and bearable – and that walk through the cornfields won't be the same. The tall grass might not yield their secrets; the hero is looking for sanctuary and answers but, you feel, might not get them straight away. It brings the story to an end and a perfect way to end the E.P. the vocals on Through the Tall Grass' are not as intrusive and full as on the opening couple of tracks. It allows a nakedness and directness to come through: unimpeded by weight and volume; free to speak freely and connect strongly. The contrasts and balances throughout the E.P. show Nick Byrne is a songwriter with a clear future and much more material to come. Let's hope there is a lot more material to come as, on the evidence, here, there is a huge desire for it.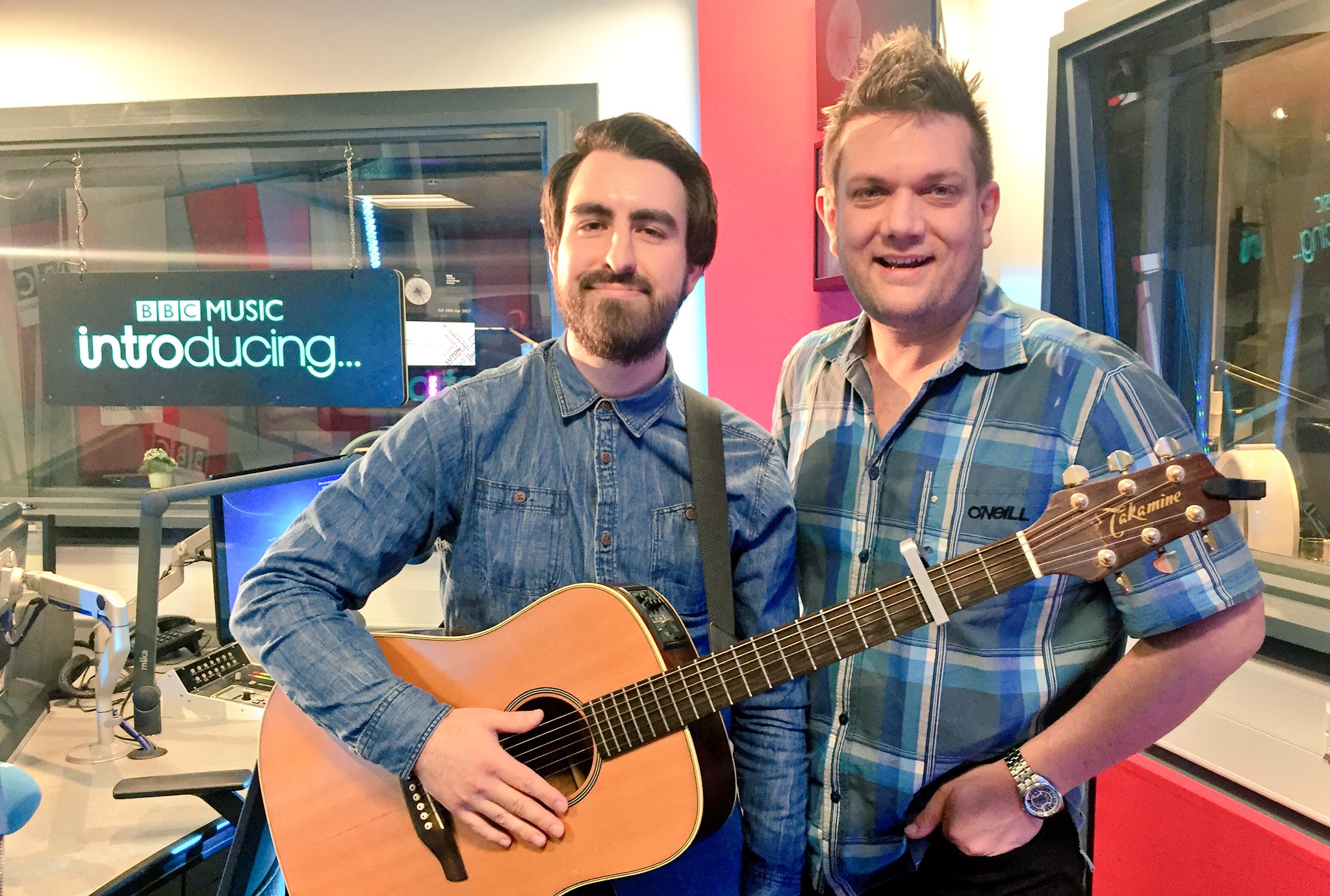 I'll finish things by returning to a few points – connecting with fellow artists and Folk's promise; the richness of music and artists outside the capital – but will try to see where Nick Byrne is headed. I have assessed Through the Tall Grass and engrossed myself in all it has to offer. There is that old-style nods to the world and natural beauty. One can listen to the album by the foot of a tree and watch the world pass by. There is that solitude and wonderful views but, for those who seek some emotional revelation, plenty of Byrne's personality and stories that emerge. It balances revelatory and  general: oblique and direct sit by one another and go into a full and colourful E.P. The instrumentation, vocals and songwriting are the finest Byrne has come up with; indication he has plenty more in him. I cannot wait to see how he progresses and builds off the back of the E.P. There will be a few dates here and there but would be excited to think some great summer gig await. As festivals are approaching, there is a real appetite for music and all it can offer. I will try to catch Byrne in the flesh but feel the demands will come in. Although his latest E.P. has been out a little while; singles are coming through and a continued demand for its sounds. Perhaps there is already another E.P. in his mind. Given the positive response Through the Tall Grass has accrued; one would expect a continuation and expansion in the next year or so. I am not going to dictate to Byrne but would encourage him to continue and aim high. There is a definite need for songwriters that provide distraction , escapism and something engaging. That may seem like a contrasting list of demands but there are those who can do all of that – Nick Byrne is one such artist.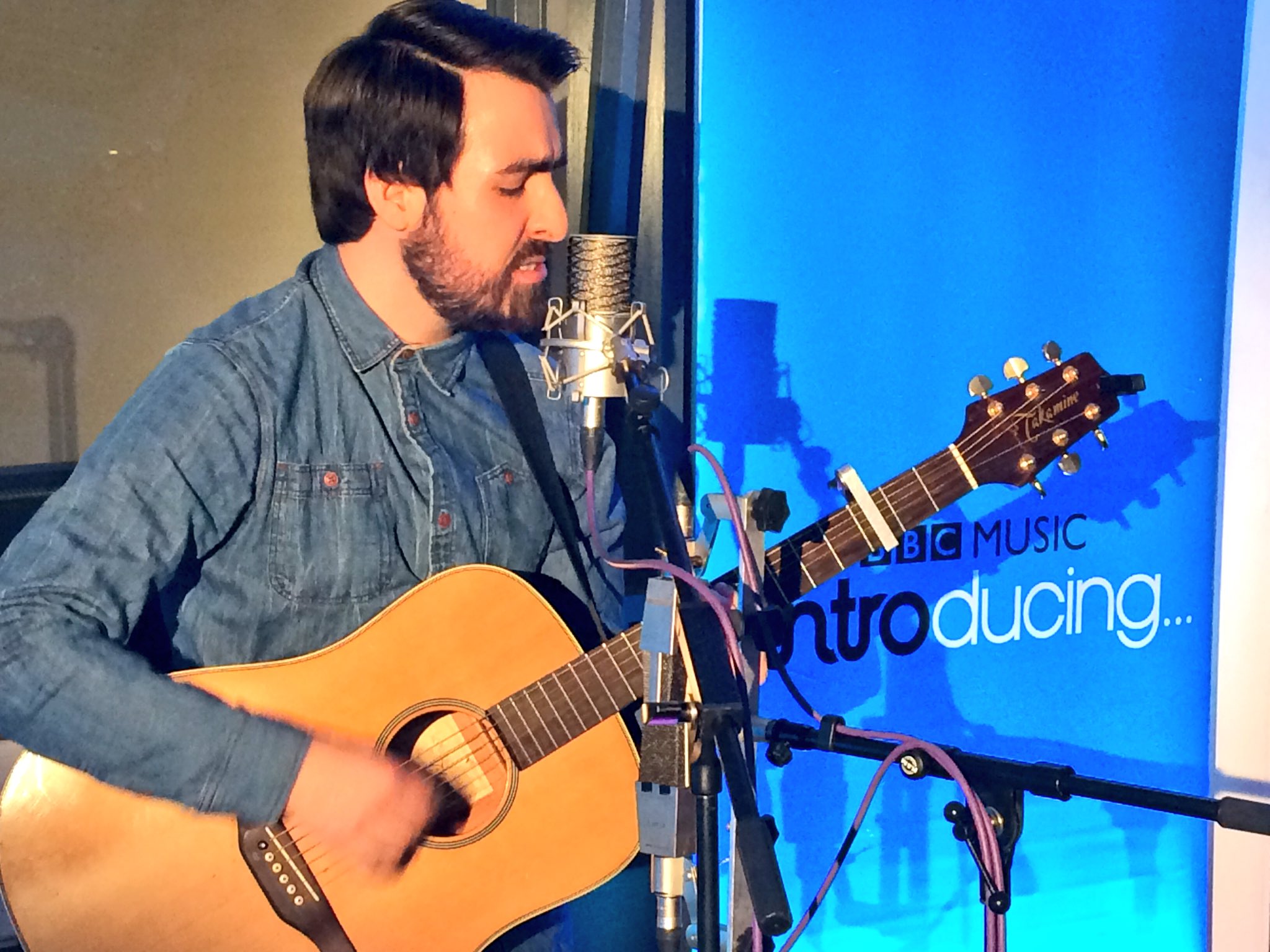 I opened by talking about connecting with musicians and how you can discover great acts through others. I was directed Nick Byrne's way but another artist – a review/interview they shared came to his attention and then he to mine. I think we all stick to our tastes and never really imagine what can be if we expand our views and take risks. If we get more involved with the musicians we like we will discover a whole new world of artists. If you check out the kind of acts they follow and unite with, it gives you some idea of where they come from and the people who motivate them. Every time I review an act, I have a look at the bands/artists they vibe to – have a listen to their sounds and discover something new. This might be a niche case but having musicians come to me after seeing my work online is quite a thrill. I often think people are reluctant to share music and become engaged and active. I guess musicians need to promote their interviews and reviews so it is, perhaps, not that shocking other musicians should see it. Building that networking and see my work spread is really encouraging. This allows me to feature a new artist and get their music to a new audience: before you know it, you are in the middle of a spider diagram/tree of artists all connecting and intertwining inside one another. Nick Byrne, one hopes, will get this review into hand, I hope, that will lead other musicians to come my way. Although I have some strict demands from artists I feature – social media pages and enough images to put in my reviews – those are the only boundaries. It is always good getting an idea of music's spectrum and capabilities. I have, as I will state, looked at Folk quite a lot but, every time I do, always find something new.
That is something I'll end with as I keep saying Folk has a lot more to it than the eye sees. We often ignore it and embrace mainstream/commercial sounds. True, there are quite a few Folk artists who are too limited and often replicate the least nuanced and most boring side of the genre. I am happy not to pay too much mind to them: on the other hand, there are so many fascinating artists who, one suspects, will never get to the mainstream. Music is still too compartmentalised and I find so many genres are overlooked. There is a snobbishness with genres like Folk: many who see it as a rather old-fashioned and ineffectual style. Those who know their music and appreciate things deeper than pounding bass and asinine lyrics. Nick Byrne is someone who has collated an impressive fanbase by linking Folk's past to its present. I mentioned artists like Nick Drake and Joni Mitchell whose albums are enduring and continue to inspire through the decades. Records like Blue and Pink Moon were recorded with very few baubles and musicians; on a limited budget and reliant on exceptional songwriting and that unique talent. It is no surprise these record have compelled others and been so influential. It is, therefore, foolhardy writing off those artists who follow in their footsteps – assuming they cannot come up with anything as memorable and promising. Maybe we will not see anything as majestic as Blue arrive in our lifetimes but that is not to say Folk is predictable and limited – the last few years have shown the sheer number of wonderful artists in the genre. Nick Byrne is based in Buckinghamshire which is, I think he'd admit, not overflowing with legendary acts. Given its location – close to London – there are plenty of people willing to come to Buckinghamshire and investigate musicians there. A mix of modern and older venues can be found in the county – its appeal goes far beyond Milton Keynes and larger arenas. I have spent time in Chesham and know the town is developing and has a few up-and-coming locations for eager new musicians. Nick Byrne, one suspects, will come to London (or a larger city) in the coming years but seems satisfied and settled where he right now. If he continues to create E.P.s like Through the Tall Grass then I would suggest…
HE is right where he needs to be.
_______
Follow Nick Byrne
Twitter:
https://twitter.com/nickbyrneuk
Facebook:
https://www.facebook.com/nickbyrneuk
Instagram:
https://www.instagram.com/nickbyrneuk/
SoundCloud:
https://soundcloud.com/nickbyrne
Spotify:
https://open.spotify.com/artist/5eI6aqt9QJf9XHdFaEvvZb
BandCamp:
https://nickbyrne.bandcamp.com/