FEATURE:
 
The Blogging Guide
________
WHEREAS most sectors of the employment market are shaky and…
unpredictable – there are no worries whatsoever in music. It seems, by the week, more and more people are coming through. It is as eager-willed and exciting as it has ever been. Because the music industry is not dictated by financial rewards, market shares and the high street: it is proving attractive and ever-alluring to the young artist. I know there are struggles in regards small venues and their survival; the sheer mass of competition and the civil war for streams, downloads and mainstream access – it is never that hostile or cut-throat. For the most part; musicians are supportive of one another and keen to proffer their colleagues' sounds. For that reason, there is almost no stopping the influx of music.
Whilst it can be quite suffocating and challenging for the artist themselves – distinguishing their music and trying to get gigs – there is a fantastic opportunity for journalists.
The mainstream press is, in my mind, quite limited and hasn't really progressed as much as it should. I read papers like The Guardian and magazines NME and Time Out. The former has a great central/main reviewer in Alexis Petridis: a stellar and reputable journalist who provides incredibly in-depth reviews and features. In regards the other two: it is a little difficult being wholeheartedly positive towards their input and efforts. I feel there is legacy NME have created that continues: they are great when it comes to mainstream artists but needed more column-inches and space to shine the spotlight on the upcoming acts. I have written for The Metropolist – the sadly-defunct London-based culture website – and got great experience reviewing mainstream albums/singles and the discipline that comes with it – having to say everything within four/five-hundred words. Although I no longer do freelancing and write mainstream-featuring reviews: that is something I would love to get back into…time-willing.
The biggest opportunity for aspiring writers to impress and succeed is through blogging. There are those who turn their noses up like a braying mule when one mentions blogs: a slightly pretentiousness that sees them as inferior, amateur and needlessly ego-driven. It is a hard debate to settle because, whilst there are a lot of blogs out there, they are all valid. I am not a great fan of travel blogs and those that feature food and drink – their necessity and originality often raise questions. In those areas, there is so much competition for areas that have (compared to music) fewer subscribers and less demand. Beauty blogs are another that are tough to promote. There are as many different ones out there so, one wonders, what makes a beauty blog better than the rest? I am being a bit stuffy and sniffy but I am inexperienced in that area: I know those blogs and writers provide a great service and help a lot of people. So, it is difficult intermediating arguments between those who favour online content from 'proper' sites – your NME and Guardian being prime examples – and those who love the underground blogs.
I guess my bias signals where my allegiance lies but I can see both sides of the coin. I think one of the biggest drawbacks one has when putting a blog together is the effort and lack of revenue.
Professional sites, if they have the likes of Petridis working for them, will pay wages but that is not always the case. Most freelance work involves no pay but that all-important experience. If you get it out of your head you'll be raking in money (for music journalism) then you can think again. A lot of beauty bloggers get sponsorship and it can be quite lucrative: music is a different industry and one that relies more on passion than profitability. I will give a guide to those interested in music journalism and what you need to do – to ensure you are up-and-running and in business.
The first step, unsurprisingly, is identifying your own demands and requirements. It is no good getting a blogging started and not knowing what you want to do and the kind of thing you'll feature. Like a business plan, you need a mission statement and a general idea of what you want to achieve. Once you get that crystallised then think of a name. Do your research, as with every stage of the process, and make sure nobody else has the name. Make your blog name original and one that stands out. People will be searching for you so make sure it is something related to music and is easy to search for – no odd characters and oddly-spelt words! Once you have something memorable and personal; you'll be looking to take those first steps. As I said just now: putting in the research-hours before you create your site is paramount.
Get a feel for the market and the type of blogs that are already out there. If you are doing the same as everyone else then you are not going to stand out and get requests coming through.
Take a look at sites like this that give you a tabulated breakdown of the free blogging platforms and their various feature and benefits. If you want something more detailed in regards the pros and cons of each of the big names then have a look here. This will give you an impression of what each site provides and any drawbacks. For me, personally, I would go for WordPress.com. If you want something free (minus the domain fee) then it is a good option. In terms of the positives, from my perspective, you have a nice and quick platform that is not complicated and guides you through every stage. From the first page (to the last) it is all pretty smooth and carefree. It is an affordable and simple site that gives you control over every aspect. You can add an online store and membership options – all links available on the article I have provided above – and is easy to find on search engines. Aside from the plug-ins available; it is growing in popularity and you can guarantee there are people out there who can provide help and support if needs be – their online community is always active when queries are posted concerning troubleshooting. With the business spiel out the way, I would suggest checking out the article to see the differences between WordPress.org and WordPress.com – each is different; the latter is a little more professional but usually requires a monthly subscription fee.
In terms of my personal recommendation points for WordPress.com; there are a few to be found. As I stated, it is a basic site that allows you to add photos and designs without too much trouble. Creating a new post is very easy and you can, with experience and tinkering, have something professional-looking online within minutes. When each post is published; there is an option to share it to social media platforms like Facebook and Twitter. That means you can get your work to the people instantly. Not only that but you can personalise your blog and add photos and a logo. On that point – and something I will elucidate on shortly – make sure, if you are using photos, they are public-access or free-to-use. I myself, in the process of switching websites, have always used a logo that is on search engines but, to my knowledge, is free-to-use. It might be the case there is a photographer (or it is just a stock image) so it is best to be absolutely sure before you put these images up. Sites like http://www.publicdomainpictures.net/ and https://unsplash.com/ are very good – the latter of which is providing this feature's photos (if they do not show up I will look like a dick!). Unsplash is very good and gives a world of options concerning photos. I would look here for logos and header photos; you will find something good and appropriate for your needs. In terms of images, the only thing to remember is crediting photographers for using their images – I will get onto that when I talk about publishing and writing your posts. Once you are set up on a platform (WordPress or another) then you will want to get things started. Let's think: how far in are we? So, you have got your platform and got your domain name; you are ready to do your first post, no?
Before you do that – and I might be a hypocrite – get a biography and introduction sorted. It need only be a few paragraphs so any subscribers and musicians can learn a bit about you and where you come from.
There are articles that help (the blogger) avoid easy pitfalls and advise how to stand out from the crowd. In your 'About Me' section, or whatever you wish to call it, have a photo or two that puts a face to the name (again, WordPress, as I shall explain, has its problems) and any contact details/social media links. That way, you will be accessible and give an impression of who you are and why you have entered music journalism. If you have any previous writing samples/experience, then put those in – a link or sample of your writing lets musicians know your style and whether you are the right blog for them.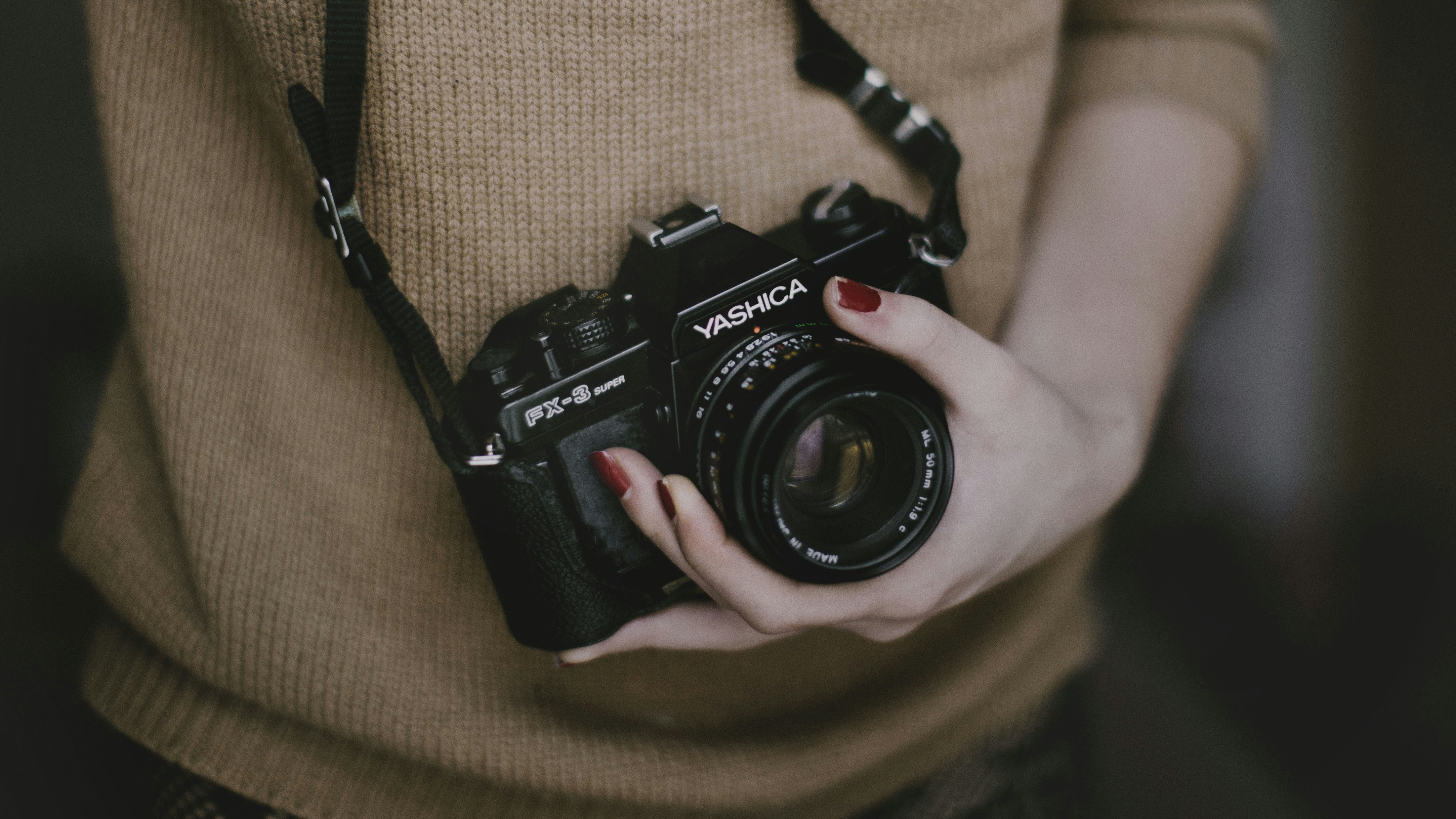 Before I come onto the next stage of the creative process; I will slightly detour and provide a warning about some free sites and the three important mantras/bullet-points to keep in mind. I started on WordPress because it was free and easy to get going. I am, as I will say in a minute, transferring to another platform and a site that allows more options. WordPress is great for those starting but does have some negatives. In terms of images, I find it a little flawed. If you, like many journalists, are pasting images from a band/artist's Facebook page, then you will be pasting them into the body of a review/interview and leaving it there. I know there is a feature to set a featured image for each post but, by and large, you will be copying images across directly. Even if you do create an image library for each post and run through various options – insert images into post one-by-one – there is a problem. I find a lot of images missing from older posts. If an artist deleted a photo from a Facebook album they will be removed from the article on WordPress. As they have changed location and no longer exist, they will no longer exist on WordPress. There might be a way around things but WordPress is pretty shoddy when it comes to preserving images and its general looks. Be aware of that and, if you are going to be producing a lot of image-heavy work, then other platforms might be more appealing. I find WordPress a bit slow and, unless you spend money, its layout and design is a bit basic and un-user-friendly. Again, do your research before you start because WordPress is a bit restricting for those who have professional ambitions and want something that looks quite sharp and image-rich.
Always remember, if you want to stand, think of these three things: style, image and range.
In terms of looks, you want to have great images and a site that is easy on the eye. I see so many blogs that are black-and-white/grey and very unattractive on the senses. Musicians will want a blogger who writes well and is productive but will, like anyone, be attracted to a site that looks professional and contains photos/images. If you are producing short pieces/reviews with a single/no photo then you are not going to stand above the rest.
WordPress does allow you to copy images as you like and be quite illustrative but be aware of those drawbacks. In terms of style, you need to establish your own and not parrot those of other bloggers and websites. Do not fake a personality and come off contrived. Be yourself but adopt a style and writing voice that engages the public and will resonate with musicians. They want their interviews/music to be presented and represented with a sense of professionalism and clarity.
Writing that is fluid, sharp and interesting will appeal to any new subscribers and provide a U.S.P.
Once you have a site that has great photos and looks good – and is well-written – make sure you have a range of sub-headings and desires. If you stick to reviews then that is okay but it will leave you exposed to singularity and diminished returns. If you broaden and diversify then you are going to have a larger marketshare. What I do is interview, review and provide features: three sections that can be broken down and show what I do. That pretty much covers music journalism but, when I get to my recent move, there is another option: useful features and pieces. This might count as one of those: articles that provide guidance and useful information for musicians, writers etc. The other type of feature might be less specific and more commercial – best albums of the year or best music videos, for example. Alongside research, it should be initial and continuous, I guess, if you have these simple points down cold then that gives you an early advantage over your peers. Blogging and music journalism involves sharing and consideration but you are, essentially, selling yourself so will always, or should, have that ambition to be the very best. Not making easy mistakes and putting in the details will separate your blog and see the demands coming in.
Before you get your posts out there and race ahead, take the time to introduce your site to your social media followers.
Post an introductory entry that says 'hey' and lets people know what you intend to do. That means you have experience of publishing and writing but are not committing to anything detailed or music-related, necessarily. Share your site to Facebook and Twitter and, if you can, create corresponding sites on social media – special site on each platform that is dedicated to your blog. I have a Musicmusingsandsuch page on Facebook and find it easier having that separate. Not only can I compartmentalise music from my personal posts: I get to have a central portal where I can recruit followers and share all my latest posts. It means those on Facebook have another way of seeing your work and contacting you – you can apply this logic to Twitter and Google+, let's say. Make people aware of your new venture and ensure your site is easily accessible and, when at this stage, in a fit state – it is operational and ready to receive requests.
Once you have got past this phase, you will want to start introducing yourself to potential musicians and P.R. companies. It is worth following other blogs and those who produce similar content to you. If you look at the band/artists they are reviewing; the type of P.R. firms and labels they produce work for – it might be worth going after them. You do not need to draft a big, official email but perhaps give them (bands/labels) a follow on social media and send a brief email stating what your site is about and when you are available. In the first stages, do smaller interviews and reviews – it is not worth doing too much too soon. Ask if you can do a review of their single or E.P. and, perhaps, produce a three-hundred-word review.
In terms of interviews: send a list of seven-eight questions to an act promoting their work/new material. If you are struggling for questions ideas then articles like this might help.
Alternatively, look at other blogs and see the sort of thing they ask. Like me, it is worth having a template where you ask the same, broad questions of all acts – how they are doing; the albums they are inspired by etc. – but being specific to their release and sound. Maybe inject some humour and fun into it with questions – artists probably answer loads of interviews and will gravitate towards those that have an edge or something different about them. After your first few interviews/reviews, you'll accrue that confidence and go after big names. In the first few months, build up a list of P.R. companies who want to send you artists for review and those musicians who like what you do. I'll come to social media soon but ensure you share all your posts online when they are live – that way, other acts can see it and might ask for a similar review/interview. Ensuring, early on, you contact artists and prove yourself eager; that will let them know you are passionate and keen.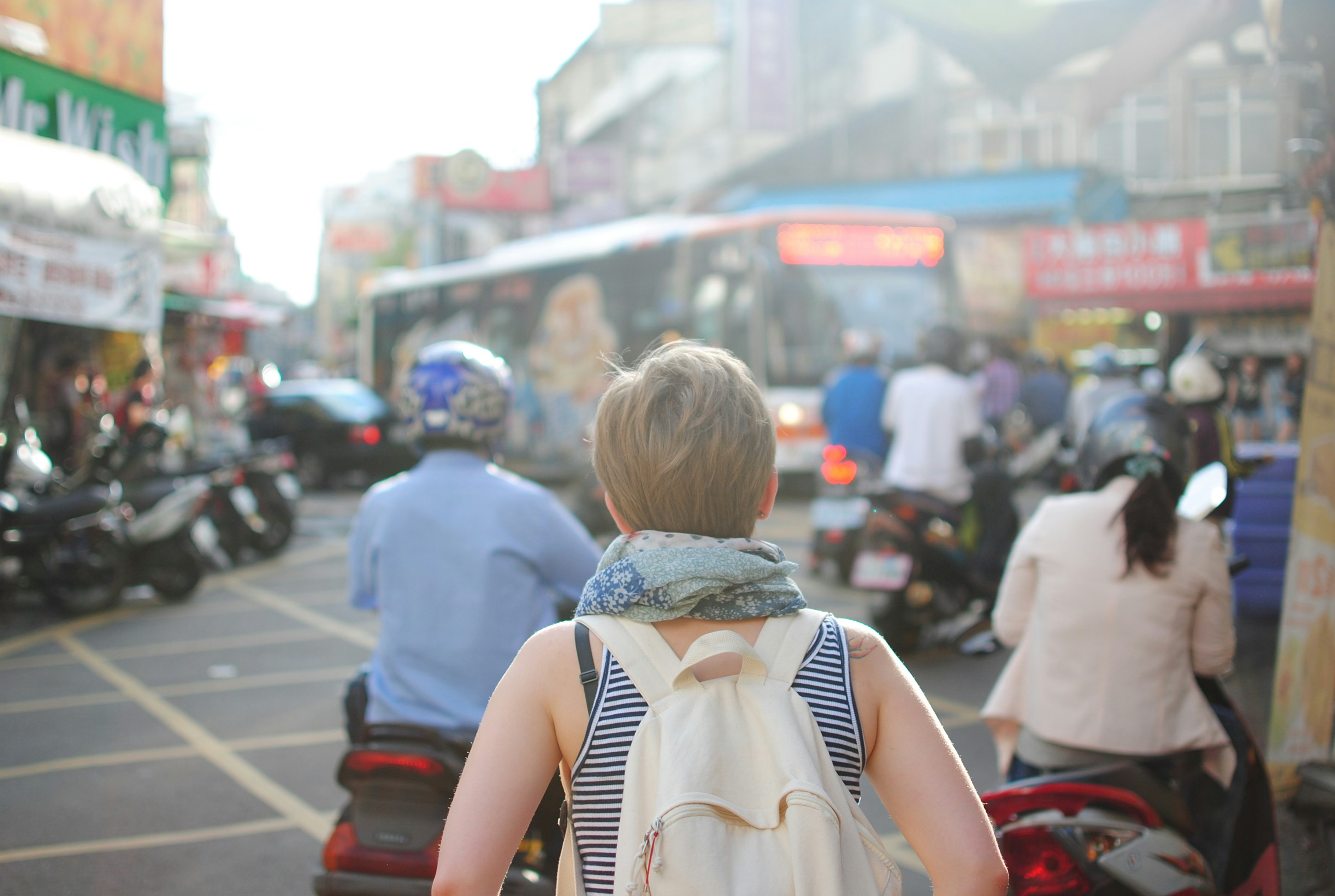 In addition to those regular updates and contacts; be aware of other blogs and how they promote themselves. There are so many platforms out there you could utilise. Not only is it worth connecting with artists and fellow bloggers but looking at music-streaming sites like SoundCloud and Spotify. If you were to, say, compile a playlist of the new artists you like – and then share it online – tag those acts in and they will get an impression of the music you are into.
It is vital musicians do this but it is a way for journalists to share their tastes and let it be known the kind of acts they are into at the moment – in turn, providing an indication as to the artists you are looking to feature.
Once you have all your social media sites set up and are comfortably nestled in; you will want to think about expanding and growing. I stated I am moving websites at the moment and with good reason: I am getting more requests and need something that looks a bit better and offers more. It is always worth reserving some money so, down the line, you can get an official website designed. Approach a web designer – you can search online for local ones – and ask about fees. You will not lose content from your blog: it will be transferred across and remain intact. By having an official site or something away from WordPress; you'll have something that looks a bit more professional – in turn, that will impress musicians and they are more likely to come to you. At some point, you'll need to spend a bit of money to ensure your work gets to more hands – that does not need to happen right away. Free blog platforms are great and give you that opportunity to create and get work out there. When you feel you're ready and willing; think about that next step and having your own, specialised website.
To finish off, I want to look ahead and what you could go on to achieve. I have been running my blog for nearly six years and, only now, affording the chance to have my own, non-WordPress site – simply because of costs. I should have done it sooner but am really pleased with the work I have done on WordPress. It is a great place to start and allows you to produce some great content quickly and easily. You cannot underestimate the effectiveness and appeal of YouTube. It is a site that not only can enhance your blog but lead to you creating a channel. In terms of interviews, I send them via email and do it that way – I do not go and talk to artists. Sites like WordPress allow you to upload videos so, if that is your preferred method; it is a great way of getting onto that site. Set up a YouTube channel and link it to your blog. You can do all your interviews via video and upload them to your YouTube channel. Not only does that allow you to link it to your blog but create your own channel. Vlogging is a big business and can attract some serious revenue. I am not saying that will happen but it is a shrewd move. I am looking to do a lot more on YouTube and set up as a music vlogger there. Getting involved with YouTube early is wise and will get you used to that style of interview – the technology involved and allow you to connect with other vloggers and users of the site.
Ensure, above all, you keep active and produce as much work as you can. While blogging is not as competitive as the music industry: there are so many out there so you will need to show a certain work ethic and passion.
I produce up to twenty posts a week and, whilst that is a bit overkill; it has grown from the early days. You will not be putting that much online at the start but will need to have a certain discipline and hunger for what you do. Get you site visible and spread the word: share all your material and chat with fellow bloggers. Always research and see what bands/musicians want; the kind of things happening and keep at it. You do not need an excuse to write so do not be afraid to write a feature when the mood strikes. If you follow the advice above – and connect with fellow journalists – you can build your blog and start to build a reputation. Good luck with it and connect with those musicians you want to feature. Make sure you get in touch and…
LET them see what you're made of.