FEATURE: 
Kate Tempest:
  
"What's Future Is Prologue…"
________
MUSIC is at its strongest and most magical….
when populated by passionate warriors and compelling voices. They do not come more important and vital than Kate Tempest. She is currently hot on the interview circuit as she is this year's Director at the Brighton Festival – the youngest person to hold that position, no less. Her curating position is not one she is taking for granted. You can get tickets for this year's event at and see a wealth of poets, artists and musicians. In a city that is synonymous with its vibrancy, colours and up-and-coming young population – it seems appropriate somebody as vivacious, inspiring and engaging as Tempest is helming such an important occasion. Having heard interviews she has conducted recently; I know how much energy and enthusiasm she has for the festival. I know she'll place emphasis on diversity and art: terrific poets playing in smaller venues and street corners; a mix of pre-booked gigs and turn-up-when-you-like street events. It will be an exhilarating and busy occasion that will unite those around Brighton and Hove and draw in crowds far and wide. Not only will the musicians on show reflect the range and brilliance of contemporary music – expect to see some great Urban and Hip-Hop artists – but the arts (or 'The Arts') at its burnishing, brilliant best. The blurb/announcement from the Brighton Festival's official site reads:
We are delighted that the Guest Director for Brighton Festival 2017 is the acclaimed recording artist, poet, playwright and novelist Kate Tempest.
Described by the Guardian as 'one of the brightest British talents around', 'Tempest's prolific artistic output across multiple disciplines has attracted her considerable acclaim and a unique range of audiences. Having made her live debut as a spoken-word artist at just sixteen, Tempest initially conceived of herself as a rapper, however she is now equally at home as a poet, novelist, musician and playwright – garnering extraordinary success in each field.
Kate Tempest's appointment as Guest Director follows a number of successful appearances at Brighton Dome & Brighton Festival. After her acclaimed play Wasted sold out Brighton Festival 2012, Tempest performed Brand New Ancients to two full houses in the Corn Exchange as part of Brighton Dome's spring 2014 programme. In 2015 she headlined an exclusive Brighton Festival event alongside fellow wordsmiths George the Poet and Hollie McNish.
Brighton Festival attracts inspiring and internationally significant Guest Directors who bring cohesion to the artistic programme with British sculptor Anish Kapoor as inaugural curator in 2009 followed by the godfather of modern music Brian Eno in 2010; the Burmese Democracy leader Aung San Suu Kyi in 2011; actress and Human Rights campaigner Vanessa Redgrave in 2012; poet, author and former Children's Laureate Michael Rosen in 2013; choreographer, composer, musician and performer Hofesh Shechter in 2015; award-winning author Ali Smith in 2015 and pioneering artist and musician Laurie Anderson.
Not only am I excited by her appointment and everything that will be revealed throughout the course but what else she is involved with. Once she completes her directing/curating responsibilities; one imagines there will be more poetry and plays. So far, she has produced a novel, a couple of albums and a volume of poetry: not to mention genre-skewing theatre piece (Brand New Ancients) and a polymath with few peers. Not only an award-winning and critical favourite: Tempest is one of the most accessible figures in music scene. She has that massive talent and impressive back catalogue of accolades but has no ego and pretence. The South London accent has not been replaced by an American burr or Made in Chelsea posh-nobbery – just a pure and authentic artist who pays no mind to pretentiousness and the ordinary. She does not fit into moulds and marketing brackets. One of the best things about her is how unaffected she is by acclaim and celebration. It is all taken in her stride with aplomb and dignity. Away from festival duties; I have been catching Tempest extoll the virtues of vinyl.
She was a big part of the tenth Record Store Day and conducted interviews explaining her love of the form. As a girl, and to the present day, she goes to record stores and flicks through the selections and genres. Looking for Spoken Word and rare, odd little treats: not someone who you'll find masticating over the latest Ed Sheeran album. She drinks and eats music so, it is only right she was chosen as Director of the Brighton Festival; the perfect ambassador for Record Store Day and, unofficially, one of this generation's most powerful and important voices. It is hard to listen to Tempest without falling for her and how incredible that voice is. As I said; that accent is strong and natural; the way she speaks, rhyme-like and poetic: words bob and jut; they flow and stutter with an overactive imagination and fast-beating bloodstream. It is a head-spinning and soul-nourishing experience that makes me want her to keep being interviewed and performing for decades to come.
PHOTO CREDIT: http://www.shootgroup.com/photographers/scarlet-page/music/
I understand she has completed – or near-enough – a reworking of Sophocles' Philoctetes and has another collection of poems on the stove. Whilst shunning most invitations and approaches: her appointment at Brighton, I shall return to briefly, is one that has been met with widespread approval. When being interviewed about her role, she was asked what she was most excited about:
"I think the most exciting thing is being able to engage with what it is that makes a piece of work plug you more directly into life. What it is that kind of pulls the ground out from under you then catches you and puts you back on your feet and shows you the universe again. This is the feeling that I have – whether it is from listening to a record or watching a play or whatever it is. And encouraging and cultivating that feeling in everybody, because everybody has this capacity to be connected with this way by literature or music or opera or whatever it is – and just encouraging a celebration of that feeling in a way that isn't cheesy or patronising. So I'm very excited about trying to encourage the artists that I want to perform here to just run with this idea of being a part of Brighton for these three weeks. And not just Brighton, but also the outlying communities and the neighbourhoods around Brighton – I want to take work outside of the centre of the town and just bring it to people".
Keen to explain what she would bring to Brighton and what her line-up would contain; Tempest put it in these terms:
"One of the most important things I want to do is to invite people into spaces they don't know. I don't want somebody who's never seen a classical concert to not go because it is a classical concert and I don't want someone who only goes to classical concerts to not go and see an incredible contemporary electronic act because they have never done that. I just want to make it a safe space for people to experiment because I think that the minute you give people permission to think of themselves as human beings rather than cleverly bracketed consumers of one particular type of art, then maybe they will have an amazing experience".
One of the most interesting discussion topics was when looking at the cross-art approach to festivals; whether she would be able to unify disparate, unconnected fields into a cohesive and utilitarian whole:
"Well especially Brighton Festival because it is everything – you're programming everything so you have this opportunity to bring people in and break down some of those boundaries. So I am really excited about it. This whole thing about high and low art or divisions between different forms – it's all nonsense, and the minute you allow yourself to see through that nonsense the closer you can get to your experience of art as a human being – doing the thing that makes us the most human in my opinion. Because the way the world feels is very inhuman, everything is synthetic – it doesn't feel real. And then you get this opportunity to experience poetry or music or rapping and rhyming or watching an orchestra – whatever it is – there is this connection to humanity that is much broader and bigger than, 'I am a poet and I deal with spoken word'".
Tempest's key strength is how representative she is of the Common Man and Everyday Woman. Those people you'd see cowed by balustrades or anonymously walking the streets; the average music lover and the bedroom-obsessive. She has no limitations and judgment: Tempest wants everyone to be involved and get as much as they can from the festival. I shall leave things there but urge you to go to Brighton and experience everything that is on offer. Among the pop-up events, storytellers and brightly-adored scenes of the Brighton Festival; its impassioned and fervent curator will be overseeing it all.
I wanted to pen this piece – not only to promulgate the East Sussex event – but cast a spotlight over Tempest's full arsenal. Her recent, critically-celebrated record, Let Them Eat Chaos is a concept record that looks at seven different people in the early hours of one morning. In fact, 'concept' is not a fair word as it suggests hideously overblown Rock operas – I guess 'story-cycle' would be a much more fitting, and less foreboding, description. It follow's from her Mercury Prize-nominated Everybody Down and contains the same mix of white-hot rhymes, fantastically rich stories and commanding vocals. The thing with Tempest's music is the way it opens borders and brings people in. If you are not an acolyte and authority of Hip-Hop, that is no worries – the same goes for Rap and Pop. Tempest is not, like many of her peers, keen to distill her accent and mimic her U.S. peers. Instead, you get a woman who has beat the streets of Brixton and is The Real Deal. Her music reflects London's changing nature and peoples; it goes wider and looks at political fears and social divisions.
Everybody Down amazed me with its incredibly slick delivery and nuances: you hear songs and take it in; hear it again and hear new things; several dozen times down the line, you are still picking up new angles. Let Them Eat Chaos, if anything, is a broader and more compelling listen. It has that loose concept but gives license for Tempest to weave her fantastical poetry and incredible couplets. Like its predecessor; Let Them Eat Chaos looks at particular Londoners and the course of their being – her debut took three city-dwellers across a year; her new one covers a short period in the life of seven inhabitants. The Bricks That Built the Houses was an expansion of her debut, in a sense: a four-hundred-page odyssey that melted urban chaos and unrest with personal revelations and struggles. It was a much-lauded work and one that showed just how nimble and variegated Tempest is.
She is a natural-born communicator and writer who can talk about drug-taking youngsters struggling in the city and those boring office drones who waste the days arguing and talking sh** in the local boozer. This acuity and observational talent comes from years busking in kebab van queues – something she revealed to Lauren Laverne in an interview today – and late-night sessions down the local. In a modern culture where there are too many faceless and depressing young stars – too eager for column inches and causing controversy on social media – it is refreshing and a relief having Kate Tempest overrule and outrank them all. She is an unofficial People's Sweetheart and someone who represents what one wants in a talent: that modesty and courageous soul; the desire to bring literature and music to the people; the indomitable fortitude and heart to keep producing work of the highest order. Collating impressions for interviews she is conducted gives me a real window into Tempest's psyche. She lies awake during the pre-dawn hours when her creative mind is at its most relaxed and fertile – the mind races and stories naturally come to the forefront. It is that solitude and peacefulness, one suspects, is Tempest's optimum working environment. Here, she is free to create and spit at will: produce sterling and compelling work without the distractions of inner-city arguments and digital obsessions. In theological terms, Tempest is solipsistic: in creative terms she has an almost evangelic and theological attitude. There are few that have the same verve and all-encompassing intensity for what she does. Tempest believes there is more than the self – when it comes to music – and that need to go searching for what is out there. She is restless and a young soul who is always looking to create and inspire.
I shall leave this be but know the next few years will be busy and eventful for Kate Tempest. She has tour dates the rest of the year, one suspects and will be enthralling crowds far and wide. In live terms, she is one of those artists you NEED to see: the immense power and hypnotic intensity of her performances are legendary. After that, perhaps another novel? There is a demand for Tempest literature. I paraphrased a quote from (William Shakespeare's) The Tempest in the opening for good reason: not only is it a bit of wordplay but, in a way, Kate Tempest is our modern-day equivalent. Albeit, The Bard could not be found giving an impromptu Hip-Hop performance to Queen Elizabeth I at The Globe Theatre between plays: not often found scouring sixteenth-century music performances for the best new talent – a bit of reductio ad absurdum!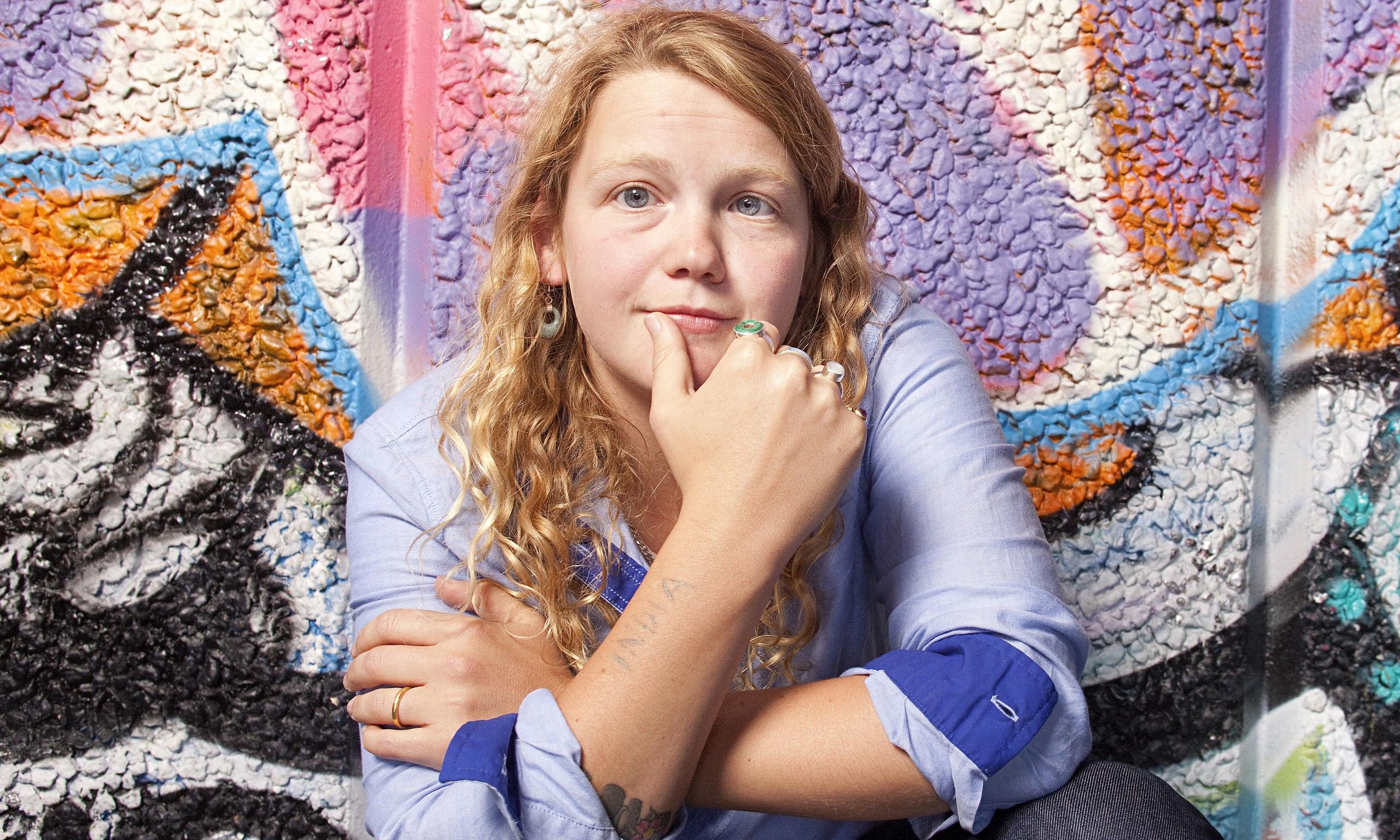 Triteness aside; Tempest is our modern-day Bard. That incredible orator and proclaimer who speaks for her community and generation; the leading light of literature and the arts; curator and collator of all that is wonderful, under-appreciated and worthy. In music, there are few as naturally gifted and lovable as her – hardly a coincidence her albums seem to connect with those not steeped in Rap's legacy and pioneers. She is a leading light of the British music/art scene and someone who should be granted greater responsibilities. I know we have a Night Czar in London: Amy Lamé ensures the live venues and nightclub community is thriving, safe and successful. I wonder whether Kate Tempest should be anointed: maybe a London Music Director? She could be the archivist and preserver of the capital's stunning music scene; promote the arts and literature of the capital and promote it to other nations. Given the work and responsibilities she has right now: perhaps another string to her bow might be a little too much. In any case; there is no denying how necessary and important Tempest is at the moment. Head down to Brighton and see what she brings to this year's Festival – sure to be a veritable organism of culture and conversation. With Kate Tempest flying the flag for British music and arts…
"OUR revels now are just begun… "