FEATURE:
 
The New Musician Handbook
________
 WHILST there is, unfortunately, no hard-and-fast-rule for new musicians…
there are a few things every artist needs to know. The reason for doing this piece is (me seeing) so many artists making the same mistakes. It is hard keeping on top of everything and having to spin so many plates. Even if you have management, as I will explain, you cannot sit back and assume they will take care of everything. Like parents; they have a certain responsibility but artists have to account for themselves and be mature. I know how hard things are in music and what a challenge it is separating from the pack; making a name and making your career last. I have collated a few points which, I think, are easily-avoidable pitfalls for every new act. I hint at ways to get your music out there and why interacting with other artists is so important.
A lot of artists start off pretty promisingly whilst there are those who struggle out of the blocks. It can be hard determining what the public wants and how to succeed. There isn't the same logic and rules for every band/artist so you need to be smart in how you run your careers. What I want to do with this 'guide' is give my perspectives as a reviewer and interviewer. I love the artists that come to me but have had to turn quite a few away recently – something I always hate doing. The only reasons for this revolve around a few things. Sometimes, there images ae substandard or lacking; the biography is slight and not interesting enough to hook me – with others, they might be a little too familiar and commercial. I feel every artist that that comes through will gain a fanbase and fans but the idea is to get as much support as you can. The only way to succeed in music is to avoid the pratfalls many fall into. After that, you need to show fortitude and energy: keep the gas revving and ensure you get your music to as many people as possible. In that spirit, I have compiled a short list of things each new artist needs to consider and factor in when they enter music…
________
THE NAME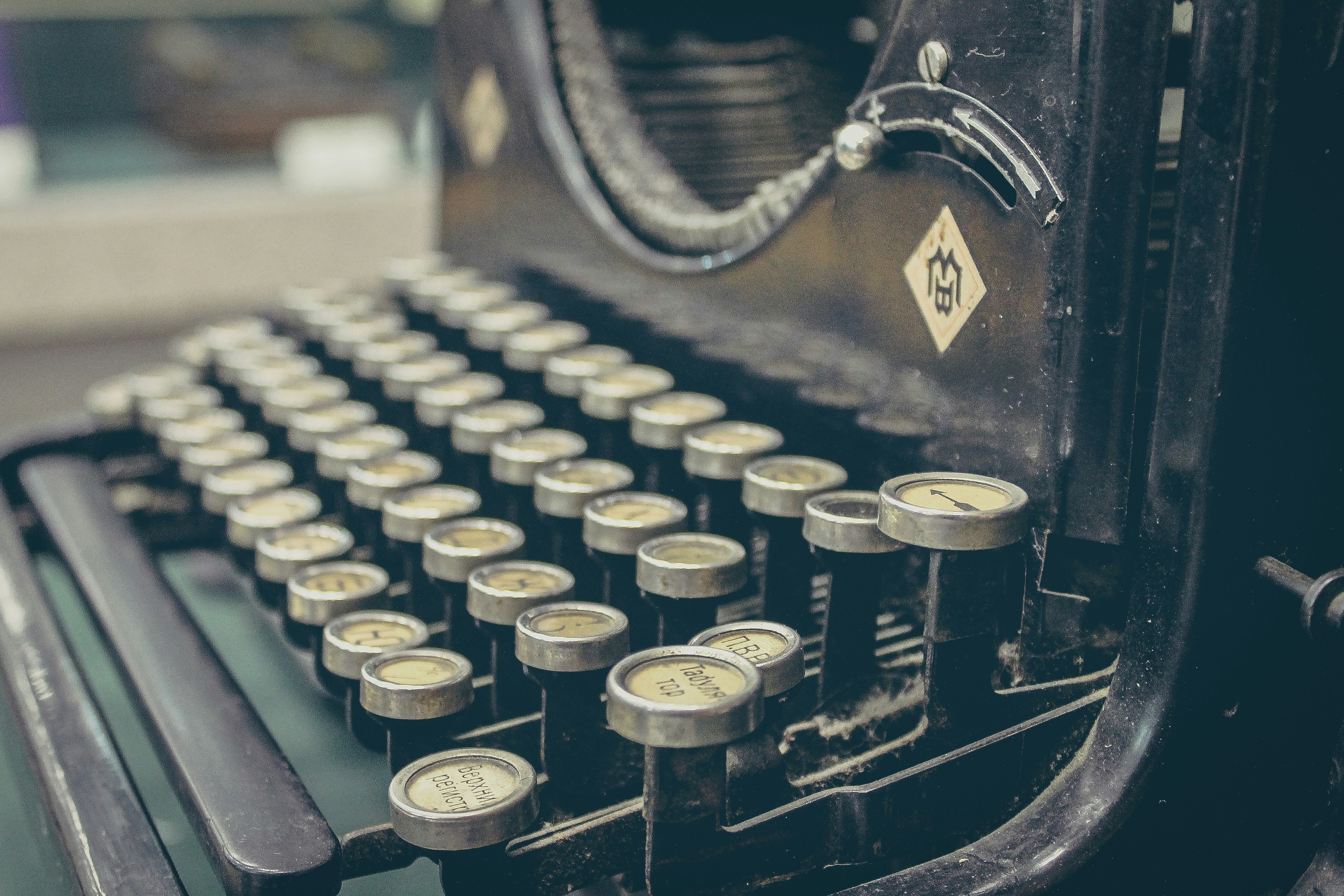 Like a song; a lot of times a music career starts with a name. I guess this is aimed more at bands/duos/trios etc. but something worth mentioning. Search engines attract a lot of casual listeners and followers who could be waiting to discover your music. A name is important and, if you do not take it seriously, that will have a detrimental effect. One of the most irksome things artists do is PUT THEIR NAME IN CAPITAL LETTERS. It is becoming more common – not just with bands – and is something that journalists are not fond of. If you are a solo artist I am okay with it but not bands. If you have a common name – or one that is similar to another, then change it. There are a few solo artists I know – with upper-case names – I approve of but they are in the minority. It (capital letters) gives the impression you are bigger and better than anyone else. Some might say it is confidence and not a big thing but I am actually put off by artists that feel the need to capitalise their name. If you can avoid it, then do so. The only reason I would look at an artist who put things in block capitals is if their name was an acronym or, if it was in lower-case lettering, it would be too similar to an existing word/artist. Marketplace confusion is a real thing and something best to avoid. So, if there is another similar-named artist then I would accept capital letters.
That said, you should do your research to ensure you are not doubling-up and risking possible legal strife. Another thing that bugs me about artists is weird names or those almost Google-proof. On the first part; you have acts who put symbols and odd letters in their name; misspell a common word or, in an attempt to stand out, put some capital letters and some lower-case in the same word. If you are making it hard for people to spell your name then, chances are, people will lose patience and get tired. Not only do you need a name that is easy to remember but one that is distinct and memorable. Avoid common nouns and names that will cause a listener meltdown. If you call yourself let's say, 'Lonely', then how does that work?! You type that into Facebook and, unless there are few other acts with that name, you'll get some unhelpful and unrelated results. Put that into a search engine and you'll be scrolling all day. Type 'Lonely Band' and you'll still be no further. Type more and more words and you are wasting so much time just trying to FIND an artist – let alone discovering their music and getting involved with their social media.
The same way a business name needs to stand out and look great on the page; musicians need to take care with nominal. This is another point more aimed at bands but something solo artists can take note of. I applaud the decision to not use your own name and come up with something original. You would not believe the number of bands that title themselves 'House'/'HOUSE' or 'West Street'. Having common terms and words in your name is going to drive people away through frustration. Before you launch yourself, make sure your name is easy to find and original – not something that will offend the eye or be difficult to spell/type. Take your time and appreciate how many times you have to say/type that band name. If you are a solo artist, it does not mean you need to use your own name. You can amend your forename or surname or be invesntive. It pays to look on Facebook/Twitter etc. to make sure your name, whatever you choose, is not that popular with other people. In essence, you want to stand out and make sure people associate a name with your music – and not several dozen others around the world.
IMAGES
This is the one that really gets to me. If you have a dating site and do not put any images online – or a blurry image of you at the pub surrounded by dozens of people – how many people are going to ask for a date?! (you will get some really desperate sorts but nobody good.) Looks matter and this extends to music. If I cannot see what a solo artist/band looks like then I am not going to be interested. There are those who say the music does the talking and they don't want to give too much away. Not only does this seem suspect – the music might not be THAT strong – but is a load of crap. Your music is meant to do the talking but that is the same with Radiohead and The Amazons. They have lots of photos online so what's your excuse?! You need to have good-quality, high-resolution images online so people like me are tempted to do interviews and reviews. Most websites will look for a couple of photos but if you want an in-depth review/interview you'll need a fair few images. I would suggest, even if you are a new solo artist/band; six images is not asking too much – they have to look good and not be phone shots and small, distorted pictures. I have (reluctantly) taken on acts who have a lot of photos but they are amateurish and out-of-focus.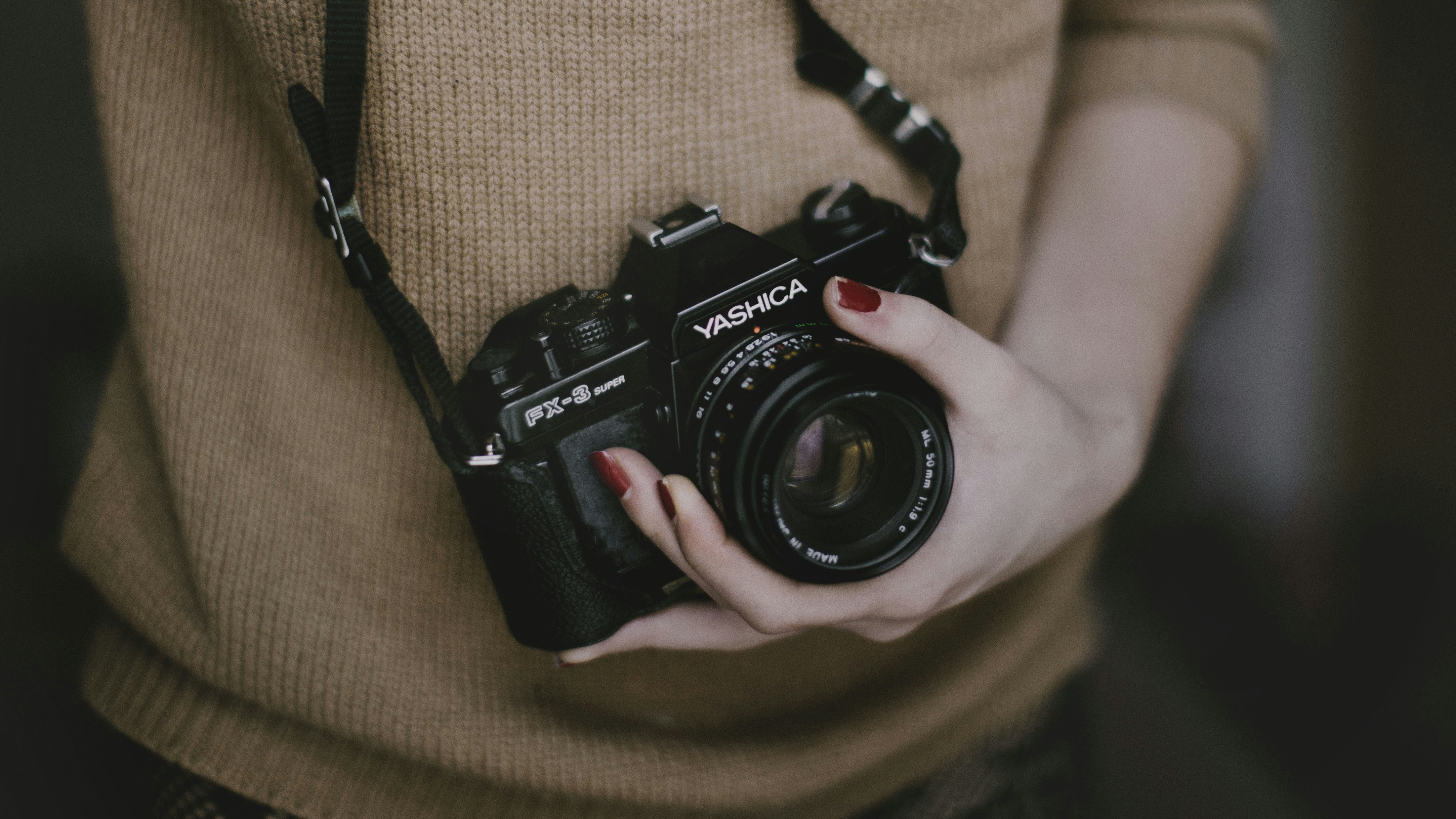 When you put that online it looks unprofessional and other artists are less likely to come knocking at your door. Before you put a single song out, think about images and getting an introductory album sorted. Contact photographer directly – you can do a web search for local talent – or ask a fellow artist on Facebook. You will get suggestions and, chances are, be able to select the most-appropriate photographer quickly. Costs are what put off most artists and that is fair enough. The fact the six photos can come from a single shoot means you'll be done and dusted very quickly. Paying for someone to take some great shots – with a theme or in a cool location – might set you back a hundred quid or more, but you know, they will pay for themselves very soon. These are the shots you can send to potential P.R. companies and labels; it will look attractive to fans and journalists and does not need to compromise mystique and music. Again, put yourself in someone else's shoes and what they want from an artist. Basic things like images and information should be a no-brainer: the fact I have to question so many acts about it is quite shocking.
INFORMATION
A short one but something that leads on from the photo consideration. I will come to social media but, when you have yourself set-up there, you need to give the listener something to go on. Providing intelligence and biography allows them insight into your music and where you came from. Again, a faction state providing information like this clouds opinions and people will not be able to look beyond that – letting the music say what it needs to is the main thing. Yes, judging an artist on music alone is right but I am not going to have a clearly-defined opinion and images if you provide the following: all your social media links on your Facebook information section; a short – a paragraph or two – biography of how you got started and where you are touring etc.; the town/city you play in and a list of upcoming tours/releases. On that basis, that is essentially itinerary and hardly stripping yourself naked and putting it all on display. If I see that – alongside some cool shots – I am intrigued and will have an angle to go on. If you want anyone to review your music they need to know a bit about you – or the review will be a couple of sentences.
For my blog, I take certain unique data and expand on that in my reviews. Say you come from Glasgow and are touring with Feeder next month; you write Britpop-style songs and have been lauded by the likes of NME. That is a conceivable schematic and combination and gives me a great leaping-off-point. I can talk about the Glasgow music scene and fellow artists; how important the city is and why we should look up there. I can discuss magazines like NME and how to get under their radar. I can look at getting acclaim early and then take on that Britpop point. When all that is on the page, alongside some cool, lush images then you have a big and interesting review. Other artists will come to me and fellow journalists will be curious and invested. Not only are you boosting your career and speeding the promotional/recognition process up but helping other artists.
SOCIAL MEDIA AND SHARING
Once you have the name and images established then you will need to get your music onto social media – I shall talk about the music side of things later. Again, I do actually see artists who do not take full advantage of social media/music-sharing websites. I cannot iterate strongly enough how important it is to make yourself as visible and omnipresent as possible. Facebook and Twitter are the first ports and there are musicians who choose Facebook and not Twitter – do not underestimate how important Twitter is. It takes a matter of minutes to set up an account on both and the same amount of time to get started on SoundCloud and YouTube. Have a channel on each and make sure you share every song there: some listeners will be fans of YouTube whilst others prefer SoundCloud. Go to BandCamp to and Spotify, which I shall mention soon, is an essential inclusion. There are other sites but those are the main ones. If you have images and taking shots get an Instagram account too. By covering all bases and getting your music out to the masses that will make a massive difference. When you have all this, tied into promotion, ensure you provide regular updates to your followers and share every new video/song with them: they will not mind and why they followed you in the first place.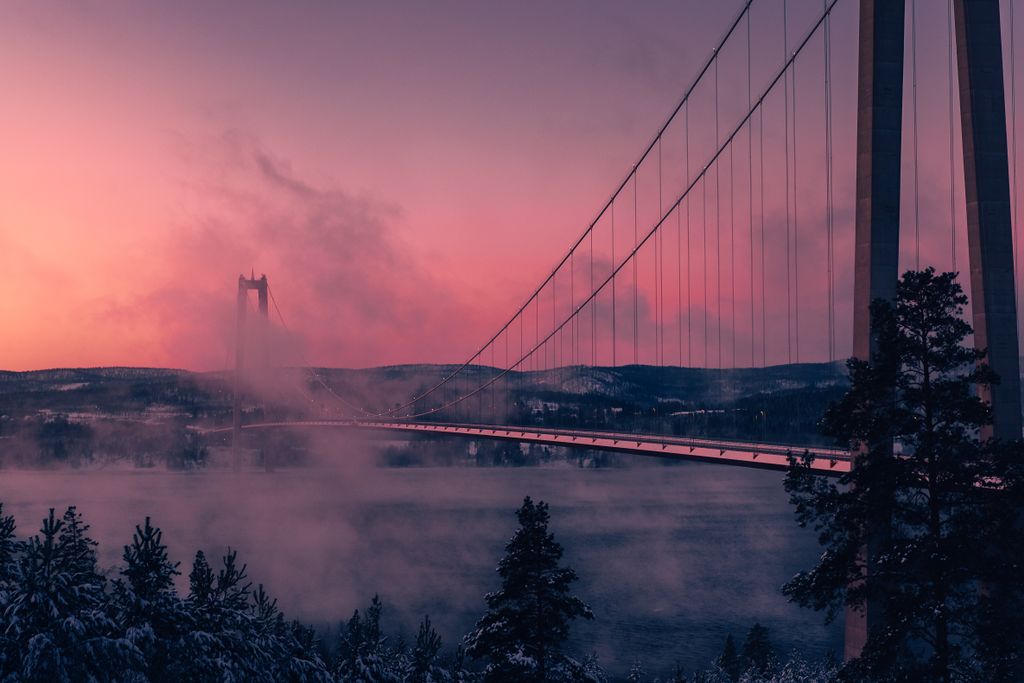 Those who see an artist taking care of details and giving fans updates and information are a lot more likely to retain existing supporters and bring in many more. I cannot emphasise just how crucial it is keeping your websites updated and letting your fans. If you are touring or have a new song out; give them build-up and advise them at every stage. Social media can be a divisive tool but that it is what it is: a way of promoting your music and reaching as many as you can. I get annoyed at the sheer number of artists that ignore social media or are so lazy and cocky. If you have a Facebook then, naturally, people need all your other social media links and webpages. It is not good enough getting the fan/journalist to do all the leg-work for you. In that same spirit; we cannot discover your music if you do not tell us about it. Social media is designed for things like promotion so make sure you sign up to every platform going and utilise its services.
PROMOTION AND MANAGEMENT
I have written a piece about Spotify already so will not go too much into this. It is one of the most popular and reputable sites for musicians and another essential tool to have. Look at that article and it will give you guides how to set up an account and share music. The best takeaways from that piece concerns creating playlists and connecting with fellow artists. If you like a particular act on Spotify, get in touch and share their music. You might share one of their playlists and that, in turn, will impress them. There is a bit of a myth when it comes to a magical Spotify number: they say two-hundred-and-fifty followers gets you verified. There is an obsession with reaching that number but it does not have to define your work and reputation. Few new artists will hit that figure straight away so be patient. Getting your music on Spotify is an achievement in itself and gives you access to a world of new and established music. They might include you in their playlist which means you could get your songs to new audiences. Do not be afraid of a certain audacity and confidence. You can try contacting a larger artist or sharing their music: this does not mean they will necessarily reciprocate but always worth being ambitious. Utilising the service and taking full advantage will get you to new faces and get those all-important streaming figures up. You need to ensure your music and work is shared on social media too. Every new song, video and work should be spread to fans; let them know about new releases and share news and unveilings. It is not pestering them: they want to know what is happening so you need to react to that. If there are fellow new artists you are fond of; suggest collaborating with them and working on something in the future – that will, again, get your songs to new people.
Many new artists rely on others sharing and reputation to get their work to radios and journalists. From my viewpoint; I get a lot of acts contacting me asking for reviews and interviews. Not to blow my trumpet, but contacting as many appropriate blogs/sites as you can; means you are more likely to get a response. It seems simple logic but you also need to do your research: sites that do not promote your sort of music are unlikely to be interested. Any P.R. sites – like Mystic Sons – will accept new material and consider acts for review. If you do a search for 'blogs and companies that accept unsolicited music' you will get results. It is worth checking out all the blogs and websites that promote new musicians and getting in contact. Doing that legwork and doing it regularly gets you into a pattern. Every new release should be treated with that importance. You are selling yourself so get out to the people. The same can be said of radio stations. There are reputable stations like Chanel Radio who are on the hunt for new sounds but many local/national stations are broad and open-minded. A lot of national radio stations are welcoming of new artists so do your research and have a listen to what they play. It seems like a lot of legwork but, once you have done this, you will get used to it – and new promotional campaigns will seem less daunting.
THAT 'U.S.P.'
Most musicians have the goal of being signed to a record label/P.R. agency and getting booked to play the biggest festivals. Some acts achieve this quite quickly whilst most will have to wait longer. There isn't an exact recipe for accelerating the process but a combination of research, graft and commitment will stand you in good stead. Whilst you cannot realty contact festivals and ask to be booked; there is more flexibility and accessibility when it comes to labels. Do your research before you contact them as they are busy people. Look at the P.R. agencies and smaller labels that house the sort of music you play. If they are free to emails and contact, drop them a quick line. If you have a full online spread and follow all the above points: chances are, that will put you above many others that contact them. Think of it like applying for a job. If your C.V. is sparse and disorganised then you will not get to the interview stage. Agencies are looking for artists that know what it takes to succeed and aware of what journalists/the public want.
Recently, Gorillaz launched their forthcoming album, Humanz, with some pop-up, animated booths. I can't remember the exact details but it was like Pokémon Go. You would hunt down these booths and, once found, hear the album in full. It is a P.R. track that nobody else has thought of. Go back to Radiohead launching a pay-as-you-wish strategy when launching heir 2007 album, In Rainbows. That was unheard of at the time but has inspired other acts to do something original and bold. A lot of new artists are too concerned with timescales and following what everyone else is up to. You do not need to do something as extravagant as Radiohead and Gorillaz – or would have the money or safety net to risk such a thing – but think outside the box. Maybe it is a cool photoshoot – mimic the greatest album covers ever or a strange theme – or the way your music is distributed. Vinyl is coming back into fashion and so, in some quarters, are cassettes. I see a lot of acts release double A-side or do a split-cassette release. Maybe you embrace an older technology or do limited vinyl pressings – for interviews and selected fans, for instance. Perhaps you do something new in the digital forum. Make it a bit of a game or puzzle when releasing a new song/album. It does not have to be too complex or expensive but putting imagination and thought into every aspect of your music. It can be fun thinking of new ways to record, distribute and promote your music. Some artists do a new release every week – under a certain theme or song-cycle- whilst others collaborate with other acts from around the world. Some perform at lesser-known venues or cute spaces: something out of the everyday and ordinary will stand in the mind and impress fans.
FOLLOW-UP…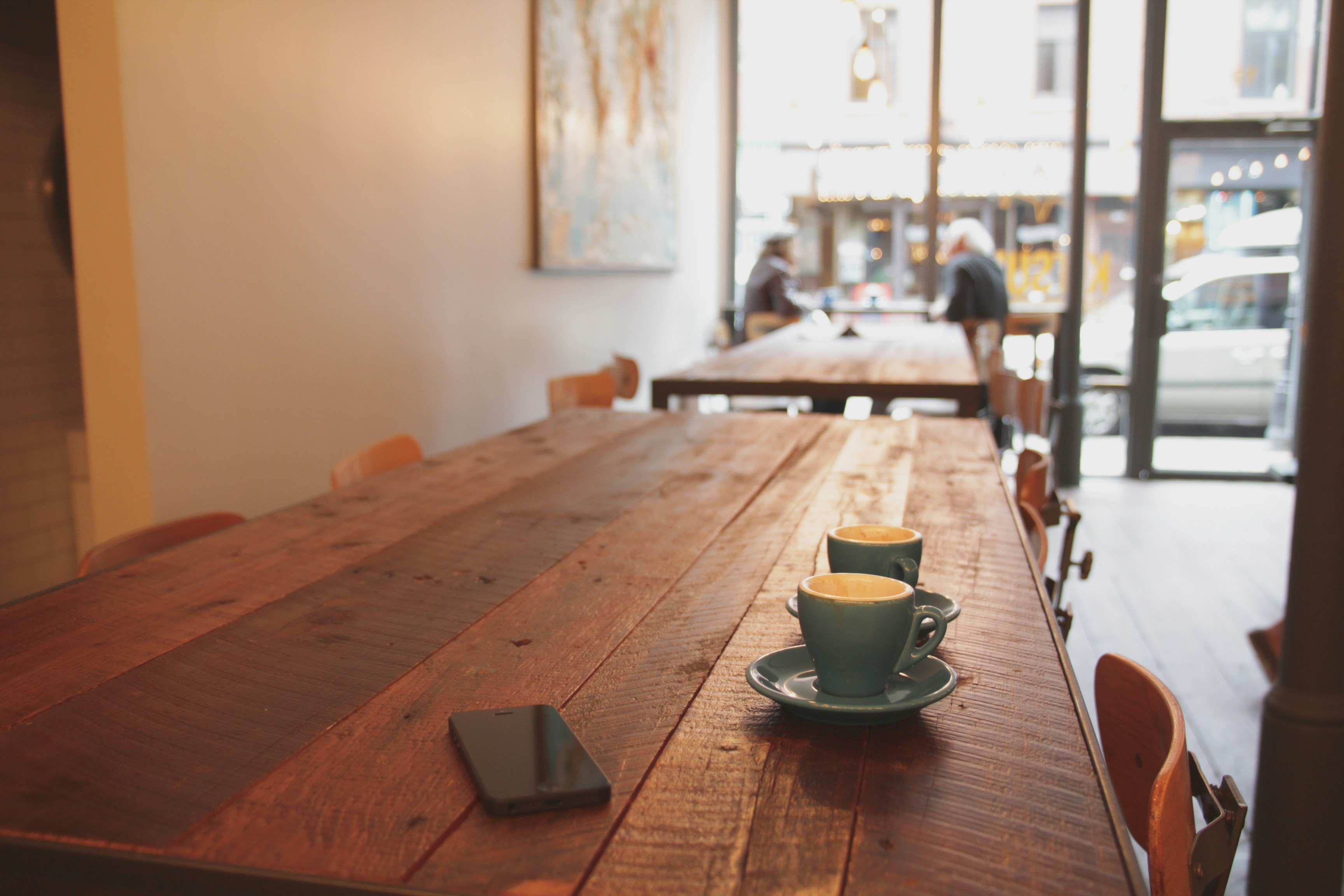 I have mentioned ways to contact P.R. companies and stations but venues are just as important. Once you have your music out, and it starts to gather steam, you will be thinking of tours and dates. If you have a manager or record label; they will take care of a lot of that – booking dates and coming up with tour posters etc. Those who have to do everything themselves do not have that luxury so need to make calls and send emails. There are some venues you can contact and enquire about booking gigs but some that scout for artists. Deepening on where you live and the style of music you make depends on opportunities and availability. Draw yourself a spider diagram or table that lists everything you need to consider and when by. You can compartmentalise and break things into various sections. Being organised is a good way of keeping on top of things: having a separate list of useful contacts and websites is another good step. The solo musician/band has a hell of a lot to tackle so making it easier for yourself will ease the burden.
Once you are gigging and releasing material, you'll not want to let the momentum drop. Ensure social media is updated and renew photos/do new shoots every year or so. Essentially, people want a mix of the familiar and fresh. If you do this successfully you will have fans for life. Do interviews and get a range of written and videoed interviews done – many interviews shared on YouTube can get a lot more attention than something on a blog, for instance. Be sensible and don't burn-out but do not be too lacklustre, either. It may seem like a mouthful but it gets easier once you get going. One important thing to remember is the support of fellow artists. Always approach and see if they can help/share music and hook up with them. Music has a large and (largely) friendly community so do not be afraid to exploit that.
MUSIC
The music itself, as many artists are eager to inform me, is the most important thing. Titles, again, are important so make them stand out – but not in a bad way. Overfamiliarity will do you no favours and the same goes with themes: push the imagination and do not write what you think marketing men want to hear. Of course, love songs and common fodder are popular for a reason. If you are flexible and inventive with your lyrics and music you are making a big statement and trying to stand out. If you keep doing what everyone else does and have your mind aimed at the charts you will have a short career. I always love an artist that takes care of images and promotion but the music is king. I love seeing a blend of familiar and original: artists that have mainstream potential but a definite edge to them. Do not be afraid to have a play and release a B-side; maybe offer an instrumental or do a collaboration few would think of. A cute-but-eccentric track or a themed album would impress; an E.P. with a brilliant gimmick or fantastic physical format; an electronic campaign that defies logic and expectation – if you do all of this then you can stand out and really clean up. It is important not being too gimmicky or blowing your budget – money is a big concern for all musicians.
IN CLOSING…
I hope that does, at least, give guidance to new acts or those looking to see what the public wants. I am not patronising, but sometimes it is good to have an outsider's view. As I said, I get so many acts coming to me without decent images and little information: their mantras are all the same and their music hardly lingers in the mind. This either puts me off or leave me a little cold. If I feel like this then, chances are, many others will. It is not impossible getting to the mainstream and, once there, affecting real change. Every artist is the same so their attack plan will be different to others. It is about common sense, as stated, and seeing what fits you. Basic considerations – images, social media and sharing your music – are common to all but the way you approach music and promoting it requires individuality and originality. Take what you will and I hope it makes sense. If I see another BAND (all in big letters, yeah?) with a couple of crummy photos and no information anywhere, I may have to give up music and become a Trappist monk. Journalists do not want to be annoyed and listeners want to discover great new artists! Consider all this and, with a few small steps, you can get your music…
TO a huge and hungry market.