FEATURE:
The April Playlist
  
Vol. 2: Out of the White
_______
A few weeks back…
IN THIS PHOTO: Kate Nash
we got a double-blast of Rock promise: Royal Blood and Queens of the Stone Age both teased new music. Now, rather intriguingly, Jack White has released an instrumental track in Battle Cry. Björk has released a new video and Kate Nash has new material out. It seems all the heavyweights are producing tunes and keen to make their impact on 2017. Beth Ditto and Marika Hackman are not to be overlooked: two different, stunning songs from two of the most talented songwriters working today. Because The Clash's eponymous debut is forty-years-old; I have included a classic cut from the record. In addition, there are some wonderful songs from the new albums out – including Father John Misty and Future Islands. Another bumper edition of The April Playlist is upon us!
_______

Björk – Notget VR
PHOTO CREDIT: Steve Gullick
Marika Hackman – My Lover Cindy
At the Drive-In – Hostage Stamps
Jack White – Battle Cry

The Clash – White Riot
Kate Nash – Call Me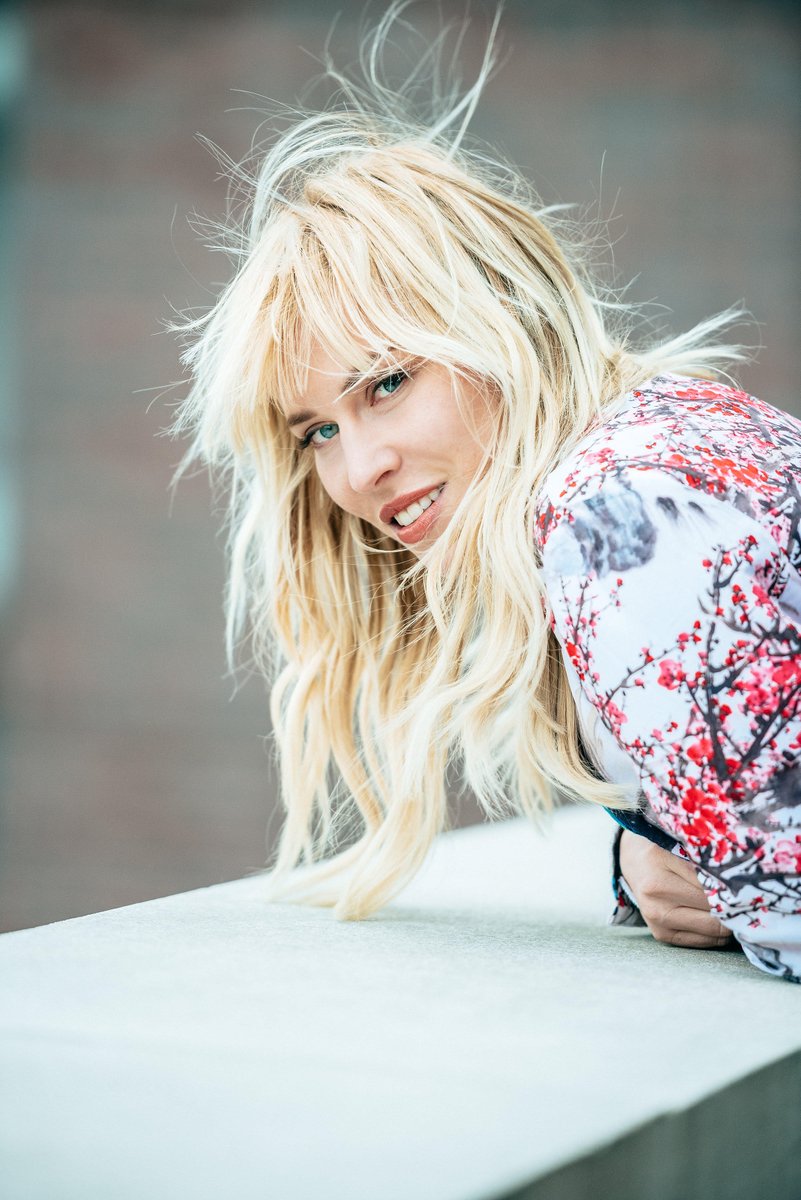 Art House (ft. Natasha Beddingfield) – Love Looks Like

Amber Coffman – No Coffee
Beth Ditto – Fire
The Shins – A Taste of Honey

PHOTO CREDIT: Charlotte Patmore
Blaenavon – Lonely Side
PHOTO CREDIT: Angel Ceballos
Chastity Belt – Caught in a Lie
Misterwaves – Machine
PHOTO CREDIT: Nik Colk Void
The Charlatans – Plastic Machinery

Alan Walker (ft. K-391) – Ignite
Tonight Alive – World Away

BANKS – Crowded Places
Desiigner – Up
Gorillaz (ft. Mavis Staples and Push T) – Let Me Out
Harry Styles – Sign of the Times
The Aces – Physical
John Mayer – Still Feel Like Your Man
Tine Tempah (ft. Jake Bugg) – Find Me

JP Cooper – Passport Home
The Blaze – Juvenile

Bruno Martini – Living on the Outside

The Bay Rays – Integration

Nick Hakim – Green Twins
Talos – Contra
Halsey – Now or Never
Feist – Century
Falling in Reverse – Coming Home
Mr. Jukes (ft. Alexandria) – Tears
Elbow – Gentle Storm

Jon Bellion (ft. Stormzy) – All Time Low
Kid Ink (ft. 2 Chainz) – Swish
Catfish & the Bottlemen – Soundcheck

Lany – It Was Love

Ruth B – If This Is Love
Frankmusik – Going Under
George Maple – Kryptonite
Andrew Combs – Rose Colored Blues
Noga Erez – Off the Rider
Clark – Hoova
Cold War Kids – Restless

Jessica Agombar – La La La

Diet Cig – Sixteen

Oh Wonder – Lifetimes

Braxton Cook – You're the One
PHOTO CREDIT: Guy Lowndes
Father John Misty – Birdie

POND – The Weather
Dave – Revenge

Guided by Voices – Goodbye Note

The New Pornographer – Whiteout Conditions

The Wooden Sky – Swimming in Strange Waters
PHOTO CREDIT: 

Caroline Desilets
Timber Timbre – Sincerely, Future Pollution

Imelda May – Should've Been You
PHOTO CREDIT: Julia Drummond
K.Flay – Champagne

Karen Elson – Raven
Michelle Branch – Best You Ever

Sam Gellaitry – Jungle Waters

The Chainsmokers – Paris
The Flatliners – Indoors

PHOTO CREDIT: Ana Massard
The Maine – Taxi

Alexandra Savior – Vanishing Point
Skylar Fri – Better

Caro Emerald – Just One Dance (Acoustic)

Twelfth Day – Shell Story

Dominic Miller – Water
Happyness – Through Windows

The Big Moon – Bonfire

Lao Ra x Tony Montana Music x Spice – Bala (Bacano Bootleg #1)
Mount Kimbie (ft. James Blake) – We Go Home Together
TOUTS – Sold Out

Bird – Crazy
Denai Moore – Trickle
Charlie Fink – Firecracker

Tara Carosielli – Holloway Road

Amber Mark – Lose My Cool
Matt Maltese – As the World Caves In
Low Roar – Give Me an Answer

Moondude – Displaced
Astrid S – Breathe
Future Islands – North Star

Novo Amor – Carry You

Tsar B – Golddigger
IN THIS PHOTO: Jack White
It was hard choosing a headliner for this edition – the photo that fronts the piece; Jack White in this case – as we have new releases from both Björk and Gorillaz! It is a tough choice but, to me, Jack White's release was totally out of the blue! I cannot believe the great music that has arrived over the last few years. As the weather gets hotter, so too does new music. There is no stopping the quality and prolificacy of fantastic tracks. Let's hope this continues because, as we see here, we are being rather spoiled for wonderful, mood-enriching music!