INTERVIEW: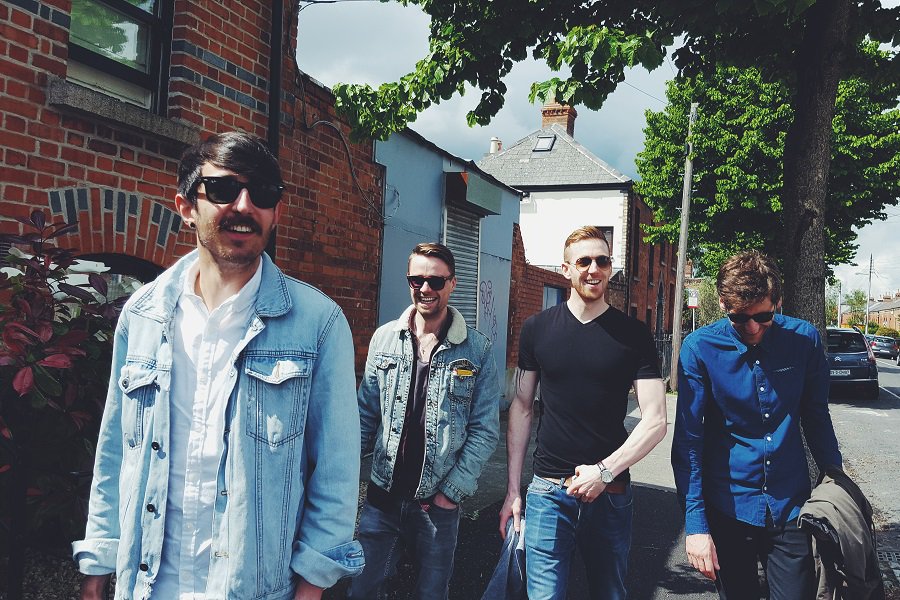 Ivy Nations
______
THE Irish band Ivy Nations have been compared with Two Door Cinema Club…
and are one of the more exciting young acts coming through right now. Brian (guitars/keys) shoulders most of the questions and gives us an insight into a new band with big ambitions. Live by Design is their new single (released on 7th April) and one that has some interesting origins – as band member Joe explains. I ask what it has been like supporting artists like Kodaline and whether the music scene in Ireland (or Dublin, where they hail) differs from London in any way. I was keen to discover whether the band were preparing any new material in the coming months and if they agree modern technology is having a detrimental effect on human relations – as their new song deals with technology and its impact on us. The Irish lads (Joseph, Darragh; Brian and Paul) is on a charge and an act you should definitely be aware of.
_______
Hi, guys. How are you? How has your week been?
Hey! Our week has been pretty good. We spent the majority of it in the studio working on a new track – so time well spent.
For those new to your work, can you introduce yourselves, please?
I'm Brian. I play guitar and look after a lot of the production for the band.
Where does that band name (Ivy Nations) come from?
Joe's mate in work has the middle name 'Ivy'.
When we were brainstorming a name this stuck out to all of us.
We really liked the ring to it, so along came Ivy Nations!
Live by Design is your new single. What can you tell us about its inspirations and origin?
Joe: It was inspired by Charlie Chaplin's Modern Times and Godfrey Reggio's Koyaanisqatsi.  I wrote the song back in 2010 and reshaped it many times thereafter.
I have heard a lot of songs lately that look at modern technology – how it can damage human relations or aid society. Where do you fall in this camp? Are you big fans of technology's positives or feel it is making us less human?
Brian: I wouldn't say we're big fans of it but we are aware of how ubiquitous it has become.  We see the positives relating to the many advantages it brings; but also the personal struggle to maintain a sense of identity separate to it all.
The video was directed Benn Veasey and produced by Blacktooth Films. What was it like making the video and seeing it back?
Benn and the guys in Blacktooth' were a pleasure to work with. We had a pretty clear vision of what we wanted from the video and the lads really brought it to life. It's our first video too; so to see it come to fruition – from concept to finished product – has been a really cool experience.
Some critics have stated you fill a gap left by Two Door Cinema Club. To me, you have an original sound and can't be compared with others. Are Two Door' a big influence for you guys?
Firstly, thanks! I think we all have different influences but when we combined them all together and honed in on the type of songs we wanted to write: the sound that we now have is a result of that.
I don't think it's a bad thing to be compared to Two Door Cinema Club at all – they are a great band!
But I don't think we would cite them as a huge influence on us, overall.
You have supported Kodaline and The Strypes previously. What were those experiences like?
Smashing! Getting experience like that can only benefit us going forward.
Ivy Nations hail from Ireland. What is the music scene like where you come from as opposed to, say, London?
The music scene in Ireland is a hotbed at the moment. There is so much talent oozing out of our country right now: bands like Talos, All Tvvins; Saint Sister, The Academic; Otherkin…and the list goes on! It's a really exciting time to be involved in music in Ireland.
London has always had its fair share of talent, though, and we are hoping to get over there in the near-future for a few gigs.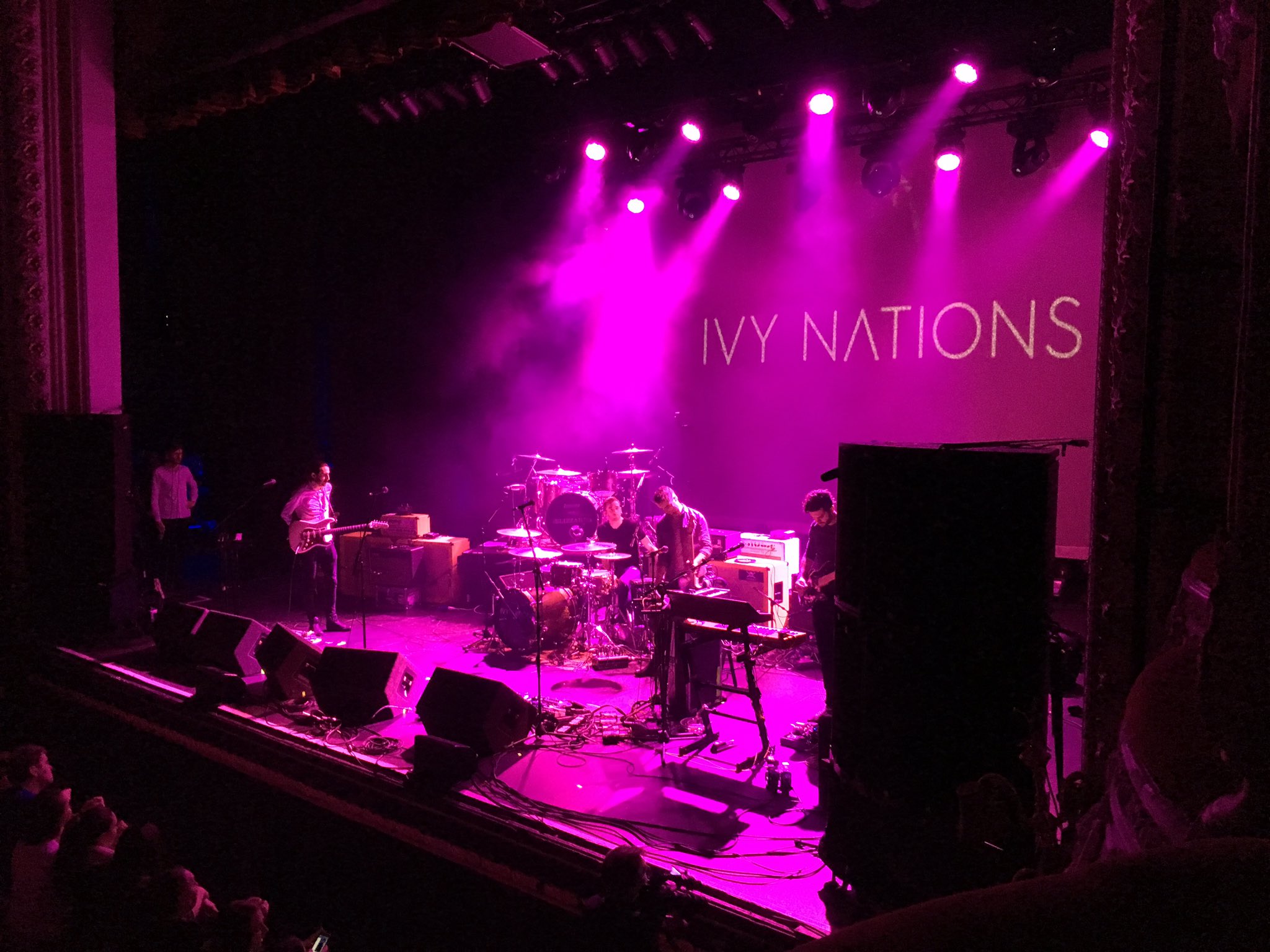 What, in all your own views, is the best thing about being in a band, would you say?
For me, it's a combination of things. The main thing is that you get to go on this journey with some of your best mates.
You don't ever really know where it's going to bring you: but once you are all on the same page, and working towards a goal, it can be very fulfilling.
It also gives you an excuse not to get a real job.
Can we expect an E.P. or album from you guys soon?
We are currently in the process of writing album (number) one. Expect to see another few singles in 2017 with the release of the album to follow in 2018!
In terms of tour dates; where can we catch you play this year?
We are playing a show this Friday (7th) in the Olympia Theatre in Dublin. It's a really nice one to be involved in – it's called Rock Against Homelessness. It's in aid of Focus Ireland and is set up to raise much-needed funds and awareness for the homeless crisis in Ireland. We will also be on the Irish festival circuit this year. Announced so far are Barn Dance on Good Friday; Sea Sessions in June and Indiependence' in August. We've a few more exciting announcements to come as well – with a headline show in there!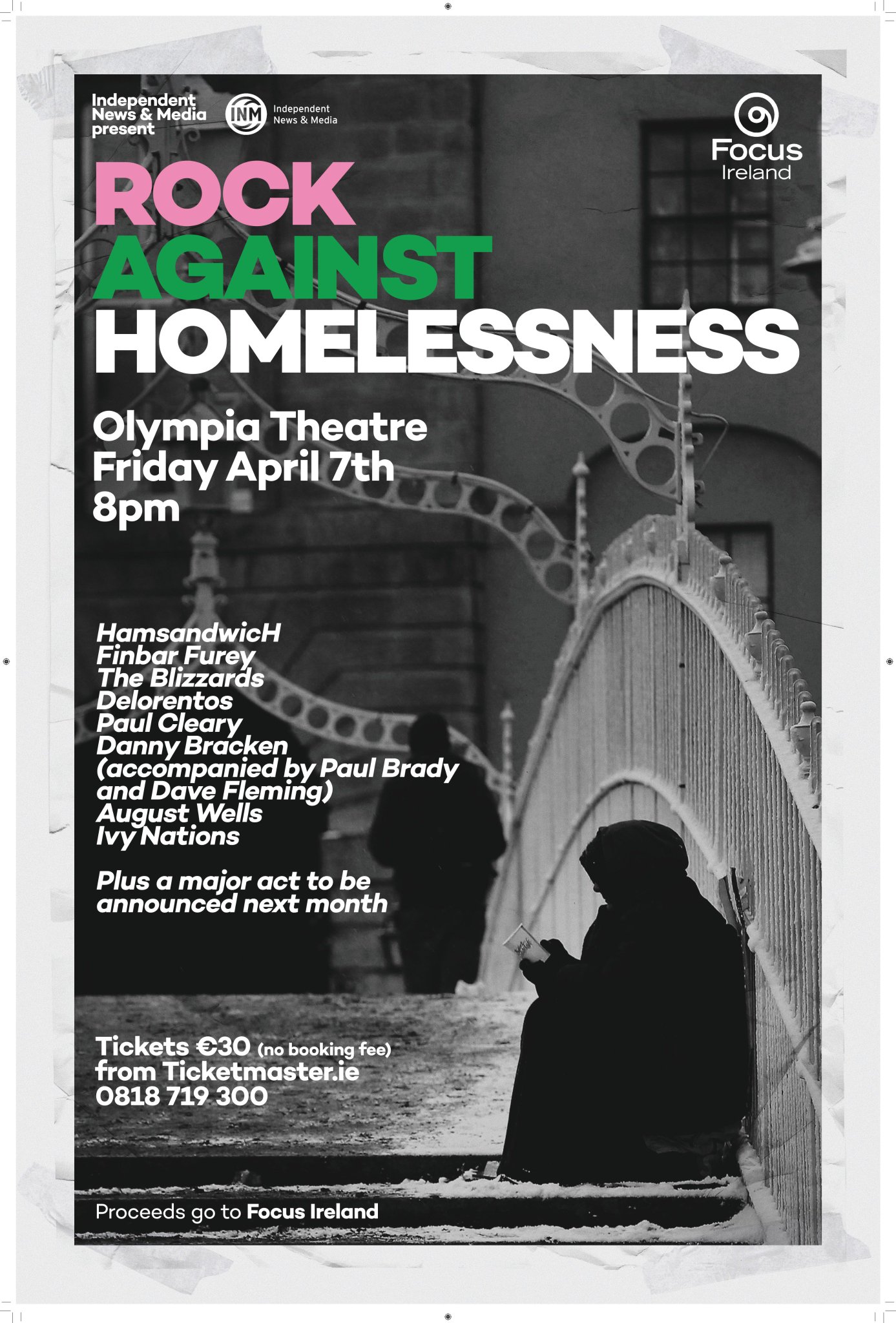 If you had to select an album each that has meant the most; what would it be and why?
Now That's What I Call Music! 44 struck a chord with me growing up; Nevermind (for its tremendous influence).
Who are the new artists you recommend we investigate?
Forgive me for being biased but these are all Irish acts (some of who we mentioned above)!
Check out Motions, Saint Sister; Talos, Le Galaxie; Æ MAK and Planet Parade (to name a few…)
Have you any advice for songwriters coming through at the moment?
Just keep writing: if anything, for your own creativity and sanity. It's such a good outlet to have. Put it this way: you can either spend an evening watching The Chase on T.V. or you can spend an evening writing a song!
Finally, and for being good sports, you can each name a song (not one of yours as I'll do that) and I'll play it here.
Æ MAK – I Can Feel It in My Bones
Planet Parade – Face to Face
Vagabon – Fear & Force
Father John Misty – Hollywood Forever Cemetery Sings
_______
Follow Ivy Nations
Official:
Facebook:
https://www.facebook.com/IvyNationsOfficial/
Twitter:
https://twitter.com/IvyNations
Instagram:
https://www.instagram.com/ivynationsofficial/
SoundCloud:
https://soundcloud.com/ivynationsofficial