INTERVIEW:
  
Lola Coca
______
THERE are few artists I have encountered…
as bold, lovable and assured as Lola Coca. The London-based artist first came to my attention with her stunning track, Bad Girlfriend. That song chided a guy whose only birthday wish was…oral gratification. The sassiness and colour of that song compelled me to stick with a rare and assured young voice. Follow-up singles GQ and Ego investigated leering city types and those who need to prick their inflated sense of self-worth. In each song, Lola Coca proved herself to be as confident and commanding as any artist of the moment. I hear shades of Neneh Cherry and Missy Elliott in her music – I ask if they are influences of hers. In addition, she speaks about her debut album, The Only Child. It has been gaining a lot of attention: the realisation of an extraordinary songwriter with incredible vision. Lola looks ahead and tells me about how life/music differs in London to Portsmouth (when she comes from); what themes are explored in The Only Child and the three albums that have meant most to her in life.
_______
Hi, Lola. How are you? How has your week been?
Hey. I'm pleasantly chill. It's been awesome. The build-up to the album coming out has felt like a lifetime! So glad it's now in motion.
The Only Child is your new album. Are you excited it's out there? What has the reaction been like so far?
It's my first.
Like any first love: it was special and heart-breaking all at the same time – but in a great way.
The reaction has been incredible. Had some love shown by people I really love and admire so I can't ask for anything more.
It looks at being an only child but includes songs about life and love. What are the main themes explored on the album and what was the reason for focusing on 'the only child'? Is it something that affects you as a writer?
The Only Child reflects so many aspects of the album. Firstly, I am The Only Child of my parents so their eyes are on me. I wanted to do something incredible with my life; something to make them proud. It's simultaneously like being the eldest, middle and youngest: an innate sense of responsibility, mischief and vulnerability. That, in itself, has affected me as a writer. I over-think.
So much so that is why my first album is called The Only Child. Music is my baby and this album has been like my child. Just took so long to nurture and raise, haha. Now it's time to learn!
Previous songs like Bad Girlfriend and Ego have received huge praise. Do you think you've grown in confidence as a writer? What was it like getting such a great reaction when those songs were released?
I definitely have grown in confidence as a writer. Now I'm trying to master the talent of saying a lot with very few words. It's been really cool to hear people singing my songs.
Of course, you have a passionate following on social media. What does that mean to you and is there a message you'd like to give your fans?
It's honestly crazy to me.
Some days they are the sole reason I keep going. Just a huge thank you.
In your work, I hear shades of Missy Elliott and Neneh Cherry (among others). Who were the artists that inspired you when you were growing up?
Lauryn (Hill), Erykah (Badu); Gwen (Steffani), Mathangi (M.I.A.) and Amy (Winehouse): the five pillars of feminism.
You are from Portsmouth but live in London. How do the music scenes differ between the different areas and how important and special is London to you as a songwriter and resident?
Portsmouth is cool because anything goes. There was a huge Ska-Punk scene there when I was growing up. Definitely shaped my interest in performing. London is a bit more cliquey; musically surprisingly. London has been good for me because I had to be submerged in the depth of cool to know that originally I was making music for the wrong reason. I couldn't hear myself think here. I had to get away from all the bullshit.
Although I think it is a city of incredible forward-thinking musicians, it's surrounded and undermined all the time with bullshit. So…I had to leave it whilst writing to find my voice.
Clearly, you are very stylish and colourful; it is part of the Lola Coca aesthetic. Who are your favourite brands and how important is fashion to you not only creating a confidence and look but forging a unique identity?
Fashion, to me, is not important at all. I think it divides people. It links in with that cliquey superficiality I find so tedious.
Style, however, is something I celebrate tremendously. Style is identity.
I love '90s brands, Iceberg History; Gianni Versace, JCDC; Junior Gaultier… all these were so fun.
If you had to select the three albums that have meant the most to you; which would they be and why?
Lauryn Hill – The Miseducation of Lauryn Hill (Possibly the greatest album of all time)
No Doubt – The Beacon Street Collection (I started my first band because of this record…)
M.I.A. – Arular (It set my heart and soul on fire to fight back on bullshit)
Have you any advice for songwriters coming through at the moment?
Write the words YOU need to hear.
Finally, and for being a good sport, you can select any song you like and I'll play it here (not one of yours as I'll do that).
Jamie Woon – Sharpness
_______
Follow Lola Coca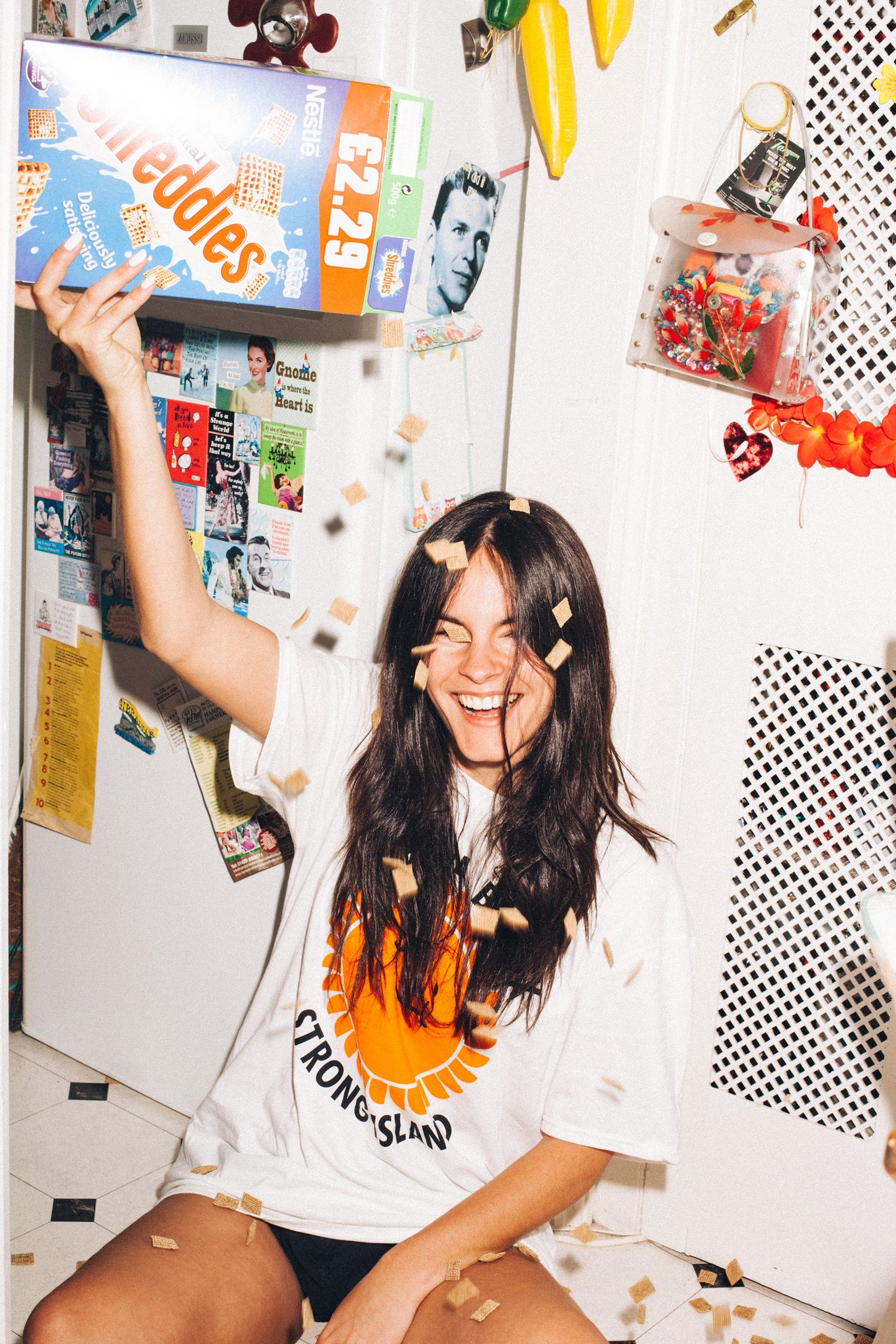 Official:
Facebook:
https://www.facebook.com/Lolacocamusic/
Twitter:
Instagram:
https://www.instagram.com/lolacoca/
SoundCloud:
https://soundcloud.com/lolacocamusic
YouTube:
https://www.youtube.com/lolacocamusic