FEATURE:
BBC Radio 6 Music at Fifteen:
 
Still Flying the Flag
_________
TODAY is, rather inexplicably, the fifteenth birthday…
IN THIS PHOTO: Cerys Matthews
of BBC Radio 6 Music. I say 'inexplicably' because, a few years back, the station was threatened with closure. As part of budget cuts – or lower ratings – the 'logical' thing would have been to look around and slash the salaries of the big men in management. Instead, the infinite wisdom of the BBC decided it would be best to put '6 Music on its scrapheap. Had it have ended, there would have been a huge outcry: the station's faithful are a very loyal and passionate bunch. I am among them and could not imagine my days without the station. In honour of its birthday, the station is asking people to name their favourite memories; those artists they discovered through them. I do not often listen to BBC Radio 1 and get blown away by a new artist I would not have heard elsewhere – maybe Royal Blood were the exception a few years back. The thing with '6 Music is I find a great new artist every single day. The last might have been Loose Meat: still one of the best band names you'll find. Billie Marten, Glass Animals; Angel Olsen, Michael Kiwanuka – all artists I have discovered on the station – and on and on. The station is growing in popularity and does so because of its broad tastes and quality. You do not have to suffer through ball-shriveling adverts like you do away from the BBC. Nor do you have to ensure over-excited D.J.s spouting musical homilies, bad jokes and gnawing personal 'quirks'. All the '6 Music D.J.s are likeable, hugely knowledgeable and funny. You do not listen to a show just to hear some great music: you bond with the presenter and their unique style. That is rare in an age where attention spans are decreasing and music is leaving little lasting impression. Whilst I briefly tune into other bigger stations – Absolute Radio and BBC Radio 2 – I always draw myself to '6 Music because of the fastidious ethos of quality and reliability.
New, lesser-heard tracks mingle with the likes of Laura Marling, Bonobo and Fleet Foxes. You get everything from 1930s Jazz to of-the-minute Trance; classic Pop and Rock along to 1980s' best work. It is a kaleidoscopic, scattershot approach to music that is the way things should be done. It is not just the range of music but the quality that astounds. I may be biased but tend to find there are few missteps and weak tracks played through a normal day. The station prides itself on playing the very best new music. You are unlikely to hear Ed Sheeran's latest song – they all sound the same so can't tell you which! – or some heavily-processed piece of generic Pop. Instead, one can revel in some seriously good sounds that leave you wanting more. My daily routine consists coming to work at 7:30 A.M.; leaving at 4 P.M. Most of my exposure to the station revolves around three D.J.s: Shaun Keaveny, Lauren Laverne to Radcliffe and Maconie  (I know that if four; semantics be damned!). I love the wit, moodiness and style of Keaveny. He is one of the sharpest minds and always incredibly funny. You can always rely on a Paul McCartney impression (or the word "great") and some friendly/vicious badinage between him and Matt Everitt – not sure how the man manages to withstand the horse-related jibes without biting back. It is an infectious brother-like (Gallagher-esque but filled with love) that makes the mornings pop and shine. Everitt, himself, is someone who has inspired me and motivated me to get more into music journalism. His interviews and legendary – the recent one with Kate Bush as she promotes Before the Dawn – and you hear that warmth, passion and professionalism come through. Keaveny, the beleaguered, put-upon northerner manages to cheer a nation with his patented blend of pathos, wit and slick professionalism (the odd mistimed link or wrong bed for example). Following them, I hear Lauren Laverne: ably taking the reins and kicking the horse over the next few hurdles. Having come from a musical background – like former Menswear drummer Everitt – Laverne has that depth and experience of the industry that sets her aside from her peers (she was lead of the excellent, if underrated, Kenickie).
IN THIS PHOTO: Shaun Keaveny
Another northern star – a point I will go into more later – she has an acerbic and quick wit that blends with a huge tenderness and maternity affection. You get warmth and nurture but someone able to weave a quick line or drop some obscure references – a bit of a smart-ass; very alluring indeed. The music she plays is fantastic and (Laverne) always puts herself behind the best new acts around. Aside from championing the likes of Kate Tempest and Billie Marten; she tirelessly promulgates the bravest and more original acts about. I have discovered more new talent from her show than anywhere else. Following Laverne, you get Radcliffe and Maconie. Two stalwarts of the station – Maconie the legendary journalist who, among other things, coined the term 'Britpop', it is said; Radcliffe, a legend of the radio scene – they pick up the reigns once more and get that horse over the line  – in terms of my day anyway. Again, another incredibly witty and funny presence on the station – their connection and simpatico is infectious and utterly charming. Like their contemporaries; Radcliffe and Maconie play you a range and array of music: from the 1940s and '50s through to the present. I have heard the likes of Metallica and Slipknot stand right by Nick Drake without any irony or disclaimer. That is the way they roll: as long as the music is sensational, it is going in! There is The Chain – the legendary series that links songs together based on themes/words they share; it seems like a series that has no end – and Tea Time Theme Time. Keaveny has Small Claims Court – members of the public explain their minor celebrity encounters – whilst Laverne has her exceptional Biorhythms, Desert Island Disco and Memory Tapes. I shall come back to those but the 1-4 P.M. slot is expertly helmed by messrs. Radcliffe and Maconie. You may have noticed a link, The Chain-like, between those presenters: they all hail from the North of England. It may sound like an odd link but I hear a lot of commercial stations and it is filled with southern men for the most part. BBC Radio 6 Music has a base in Salford so it is no surprise but it is great to hear northern tones on the radio – so much more interesting and friendly than the harsh southerners! Craig Charles is another icon whose Funk and Soul Show spreads out a veritable buffet of arse-wiggling jams and sassy gems (a northern boy, too).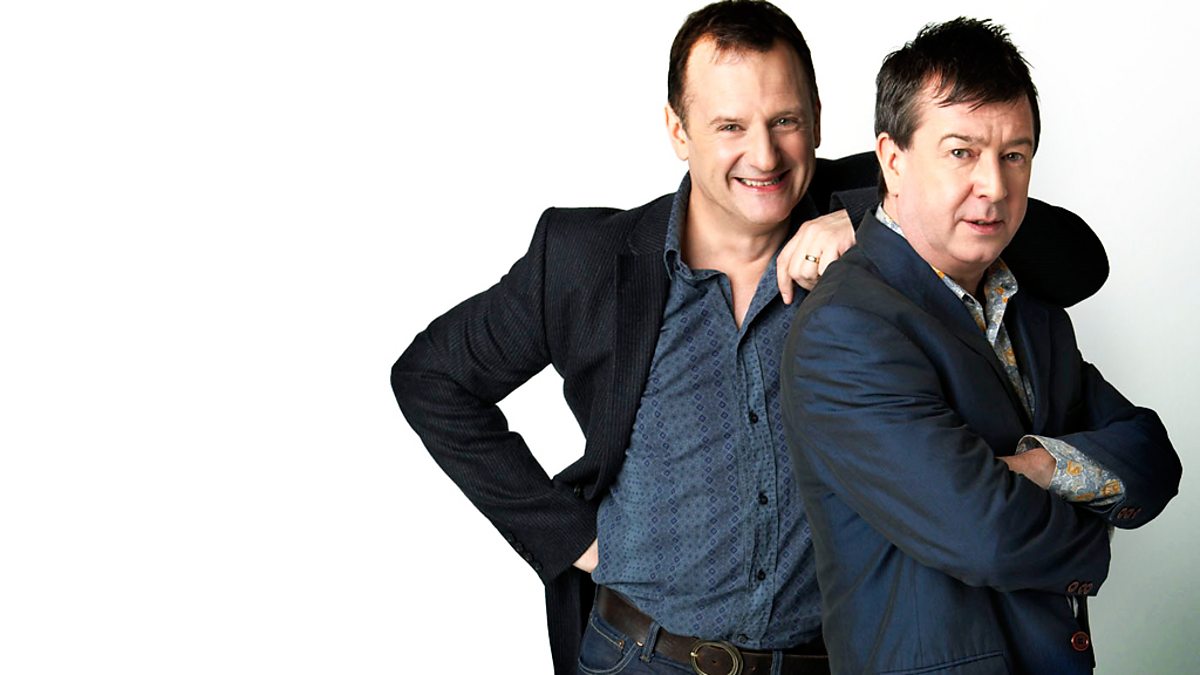 IN THIS PHOTO: Radcliffe and Maconie
The presenters make the station what it is. I love Mary Anne Hobbs but it is hard not to be seduced and mesmerised by that chocolate-smooth, knee-buckling voice – the aural equivalent of being licked by a box-full of kittens. Her incredible warmth and experience are invaluable to the station. Nemone – who has stood in for Shaun Keaveny the past two weeks – always has me with her affection, drive and eclectic tastes. Her shows have that hallmark of variation and genre-blend: we can go from a club banger to a James Brown breakdown within minutes; a delight for the senses. Steve Lamacq, with his incredibly memorable and evocative voice, champions the new music scene and highlighted the plight of the small venues around the country. He is someone keen to promote and safeguard fantastic bands around the country. Tom Ravenscroft – son of the late, much-missed John Peel – bring that legacy and knowledge (in-born and through osmosis) to his shows. Cerys Matthews with that gorgeous, silky voice (and Catatonia past) enlivens a Sunday with her musical tour of the globe. She plays music from around the world in all styles and covering all tastes. It is an incredible show that digs deep into the global music scene and brings us treasures. The entire station is packed with wonderful D.J.s and a variety of voices, accents and abilities – not just a station full of white presenters of a certain age (take a bow, Radio X!). I'll end by looking at the future of the station and the reason it should never end but wanted to (briefly) mention the station's interaction with listeners and their features. With BBC 6 Music, you get to hear some of contemporary music's best (and legends past) play live sets. Lauren Laverne, especially, love that live performance element and, in recent weeks, has welcomes everyone from Father John Misty to Cherry Glazerr (an especially rambunctious session) to her den. I have mentioned the competitions and features certain presenters include in their shows. It keeps things interest and interactive. It is that connection with the listening public that I love. Whether it is Keaveny running through a Small Claims Court case – getting better t the tongue-twisting, fast-paced delivery part of the segment – or Lauren Laverne chatting with someone for Desert Island Disco and Biorhythms – it can lead to some sensational radio and welcome the loyal listener into the bosom. I have been meaning to put my Biorhythms together but can never decide on a 'physical;' track – each entrant chooses a 'physical' track – one that makes them want to move or has that physicality – an 'emotional' one – brings back memories or elicits certain emotions – and an 'intellectual' one. I'll get round to my trio of songs, but for now, love the array of features and phone-ins the station holds.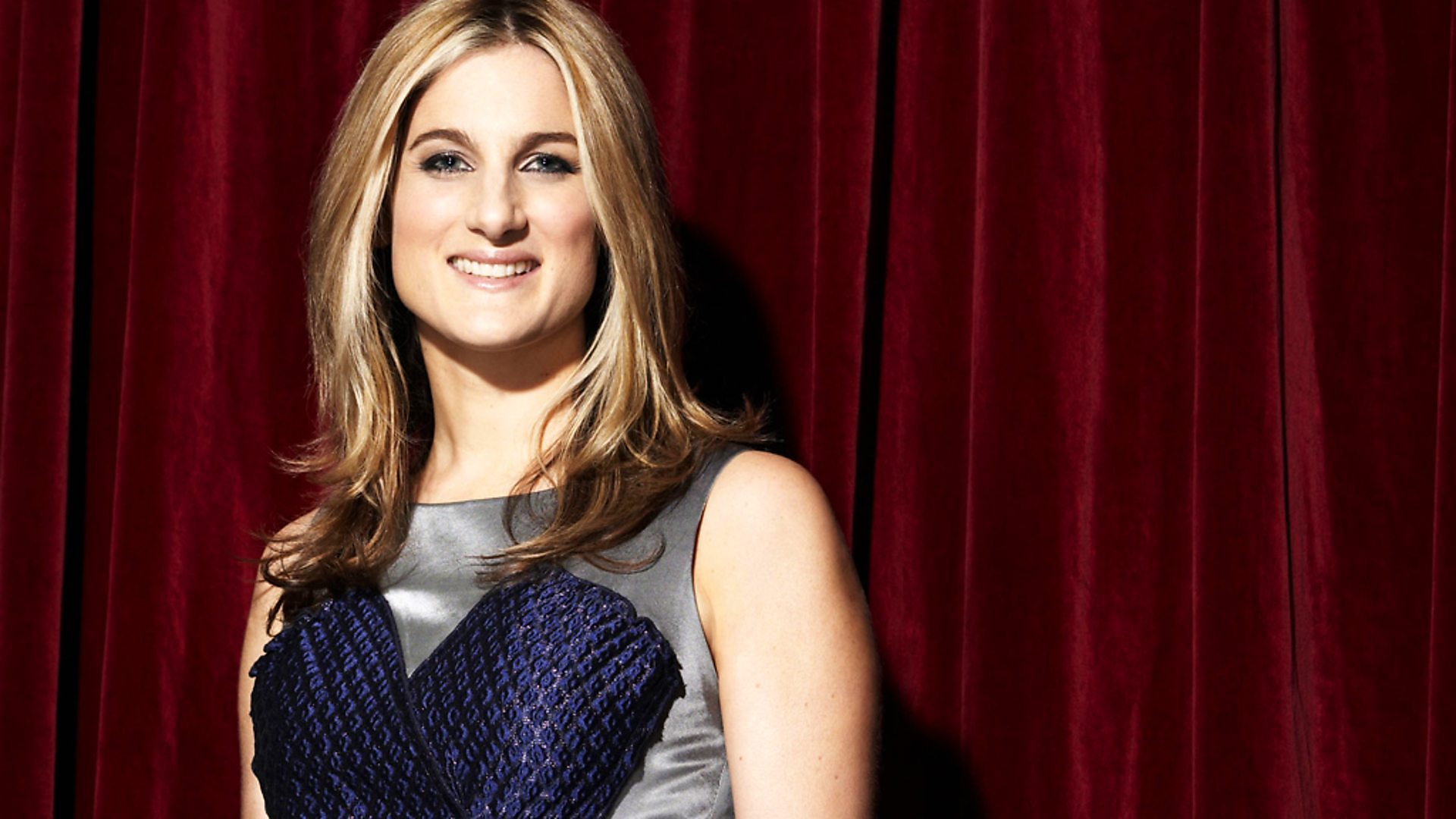 IN THIS PHOTO: Nemone
I'll end things by taking it back to 2002: the year the station was born. BBC Radio 6 Music has run some 'My Generation' programmes: a day it dedicates to a particular year in music: 1994 was the most-recent and best, in my view. If you want years for great music then 2002 might be the last really great one. Back then, Original Pirate Material presented The Streets to the public: with it, a groundbreaking record that put British Hip-Hop/Grime alongside the best of the U.S. Wilco's Yankee Foxtrot Hotel and Queens of the Stone Age's Songs for the Deaf offered two different American creations. Turn on the Bright Lights arrived from Interpol; Beck's seminal Sea Change arrived whilst Missy Elliot brought us Under Construction. It was a perfect year to arrive on the music scene: recent enough to look back at the glorious 1990s whilst experience the best of the '00s. When the station first started, I was being introduced to songs from those fantastic albums – I think BBC Radio 6 Music was the first place I heard Original Pirate Material. The year after its launch; there were staggering albums from Dizzee Rascal (Boy in da Corner), Radiohead (Hail to the Thief) and The White Stripes (Elephant). Throw in Outkast's peerless double album Speakerboxxx/The Love Below; The Coral's Magic and Medicine and Jay Z's The Black Album – maybe the next My Generation show should focus on 2003 instead! My point is, the station arrived at a wonderful time for music. It reacted and responded to those albums and continues to do so now – only focused on the finest records from music. '6 Music's demographic is broadening the listening figures are increasing. Let's hope there is no more silly-talk of closures or revamping the station. It is perfect as it is and is, to me, the jewel in the BBC Radio crown. It is, as of 2016, the most listened-to BBC digital-only radio station – regularly attracting over two-million listeners. There are many reasons behind the continued success and growth of the station: the dedicated listener and fantastic D.J.s; the incredible and quality-only music and brilliant features. Add in the live sessions and championing of great new acts and you have a station with no rivals or equals. On its fifteenth birthday, it might be thinking of a cheeky trip down the pub or a big one in with the girls. It deserves to let its hair down as it has been a terrific fifteen years and one not entirely smooth. Here is to the next fifteen years! What I, and every listener of the station wants, is the guaranteed safety of BBC Radio 6 Music where there is…
NO end in sight.