INTERVIEW:
LORIS
_________
WHEN you start attracting attention from a mainstream demographic as…
wide as BBC Radio 1 – D.J.s like Huw Stevens, for instance – and Bombay Bicycle Club's bassist Kevin Baird, you know you're on the right track. LORIS are creating a buzz in their native Northern Ireland; quite right too: the female-fronted three-piece are one of the most exciting young acts around. Dirty Bass is their latest track and one that hits all the organs and parts of the body. It is a song ready-made for the summer. Not that it is necessarily tropical and sunny: it has that energy and spirit that makes you move the body and pump the fists. The trio has received features from The Guardian, The Irish Times and The Daily Mirror. The affection extends across social media. LORIS have an impassioned following that is increasing by the day. Frances (from the trio) talks to me about new music and where LORIS are heading this year; the album each of the members feels most connected to and the idea behind Dirty Bass. Also, I learn about their forthcoming four-track E.P.; what the Belfast music scene is like and how the guys came together in the first place.
__________
For those new to you and your music, can you introduce yourself, please?
Hi there. We are LORIS! We're a three-piece Electro./Pop band!
Where did that name come from? Is 'LORIS' tied to anything personal or significant to you?
Actually, I (Frances) am a massive animal-lover. There is an animal called a slow loris that I am in love with – so that is where the name came from!
Dirty Bass is your new song. What is the inspiration behind the song and what was the recording experience like?
Yes. I think I am definitely inspired by the type of songs that you either instantly want to turn up or instantly want to dance to; so that is what I wanted to achieve with this track – or at least that was my inspiration.
We had great fun recording this track in the studio. I basically brought in a demo. and then we spent a couple of days throwing more ideas and sounds at it until we LORIS-ed it (L.o.L).
The video looked like it was pretty awesome to shoot. Whose idea was it and what was the experience like making it?
Tommy, our guitarist, is a videographer so we actually made the video ourselves. So, he came up with the idea to film all our live shots in the white room and I (also) do pole-dancing as a hobby. I thought we could use my instructors in the video. Because the song is more about the rhythm and beat – and less about a story – we wanted the video to be visually-pleasing and entertaining! I had so much fun filming the video: the day consisted of dressing up and dancing. It was great!
I believe you have an E.P. arriving very soon. Can you reveal any tracklisting or details about the E.P.?
Yes. Our E.P. will be four tracks altogether (including Dirty Bass). The three other tracks are called When the Night Comes, Count to 3 and Look at You.
Neil McLellan produced that. He's worked with The Prodigy, Nine Inch Nails and Oasis. What was it like working with him and what did he teach you as a group? Did you learn anything from him?
Yeah! Neil is amazing. It was great to work with him on this. I feel like he totally understood our sound and our intentions – it was such a smooth process.
I think we definitely realised how important fresh ears are on a track: to physically hand it over to someone who had never heard it before can benefit you greatly!
You guys are from Belfast. Is there quite a busy music scene in the city and what is the Irish music scene like at the moment?
Yes. There is plenty of live music in Belfast. I think we would all agree the Irish music scene is thriving at the moment: there is so much talent here it's so encouraging to be based in the middle of so much great live music.
Local press and radio have featured your music and celebrated you. Is it quite humbling to get that sort of attention and how important is it?
Totally, we are all so appreciative that local press and radio have been so supportive and encouraging. I think the thing that is important is trying to create a good foundation for your name. It is, essentially, your brand so understanding how important P.R. is and creating a good online profile is important – and everything after that is a bonus!
Your music has been compared with the likes of Chvrches and Haim. Are those bands you follow and who are the musicians that inspire you most?
Yes! We love both these bands! Between the three of us, it would be a mix of NAO, Nine Inch Nails; Don Broco, Michael Jackson; The Prodigy, Flume and Prince! That's a nice healthy mix, I think!
D.J.s and stations in England – including BBC Radio 1's Huw Stevens and Scott Mills – have picked up on your music. Will we see LORIS coming over here to perform? Do you guys get over here a lot?
Yeah. We would love to get over to England and play some more shows.
We haven't been over in a while but we are in the process of planning a London show!
How is the rest of the year playing out? Any tour dates confirmed or ambitions for 2017?
No dates confirmed as of yet but we would hope to be playing more shows around the U.K. this year!
There are quite a lot of duos our there; many bands and solo artists but relatively few trios – certainly in terms of female-led ones. Do you hope you'll provide inspiration to others to form trios? What is it about a three-piece dynamic that really appeals?
I don't think it's (that a) three-piece typically appeals to me. I think it is more a matter of how many people are helping create the sound you want, and how you can present your music on stage, that I find appealing!
I can imagine you guys are very close and have a brother-sister-brother bond. How long have you been together as friends and do you three have a lot of fun on the road?
Yes. Absolutely! We have all known each other for years. Tommy and I met in secondary school; Tommy also knew Mike at that time as well – so I met Mike through Tommy.
Yeah, we get on so well and we laugh a lot together but I think the most important thing is that we respect each other. That is why our relationships with one another are so good!
If you had to select the album that has meant most to  each of you; which would they be and why?
Mike's is Nine Inch Nails' The Fragile. He found it at a young age and it gave huge inspiration and influence on his musical life!
Tommy's is The Strokes' First Impressions of Earth. Simply because every song is an absolute tune!
I'm actually picking a relatively new album: Queen of the Clouds by Tove Lo. Because it totally gave me a new wave of inspiration and motivation and I just love her!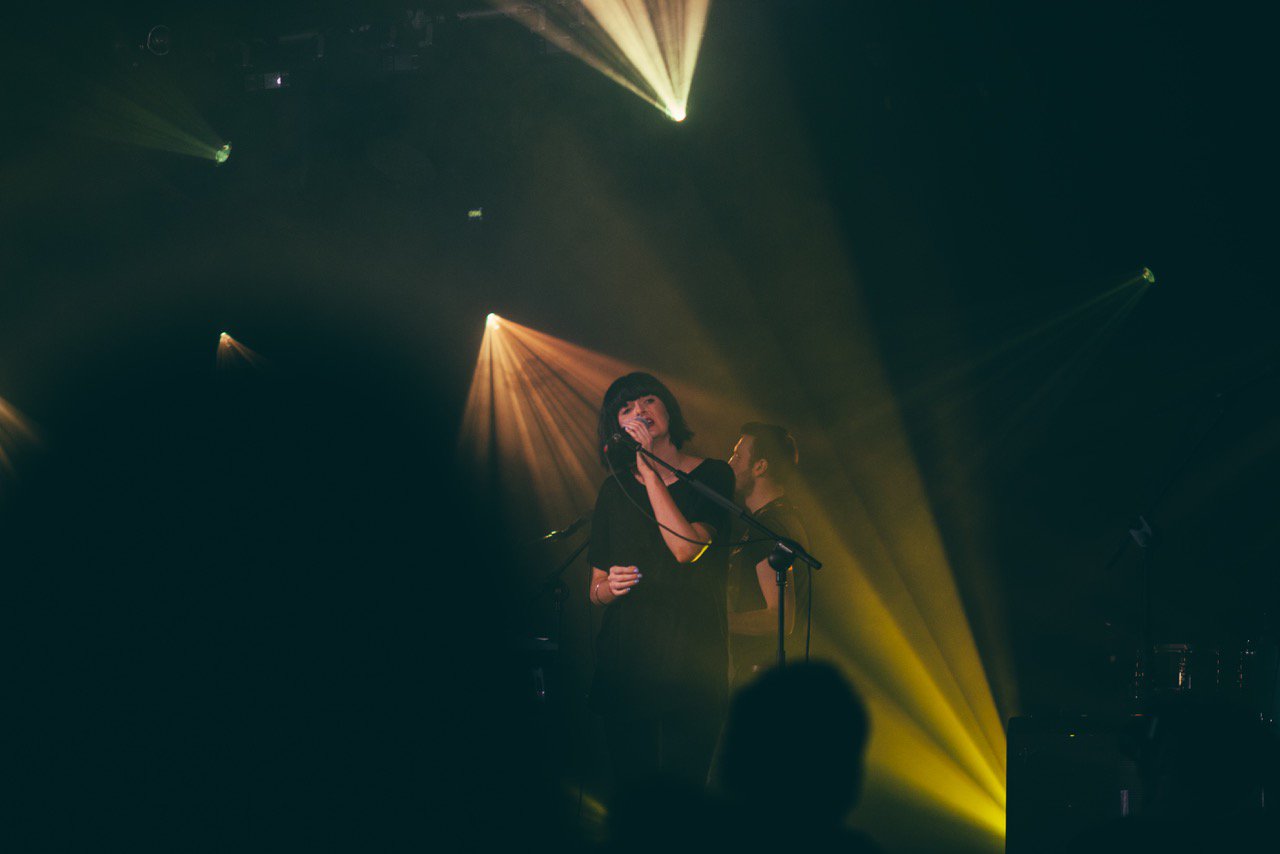 Is there any advice you'd offer upcoming songwriters?
There is no right way of doing and 'forget the rules'. I don't believe in rules for songwriting.
I write as I feel and let it just happen, naturally. Also, write what YOU want to write – not what you think you should be writing!
Who are the new artists you recommend we check out?
Definitely Ryan McMullan. He has the most beautiful voice. You need to hear it!
Finally, and for being a good sport, you can select any song you like and I'll play it here (not one of yours as I'll do that).
Flume – Never Be Like You
_________
Follow LORIS
Official:
http://www.lorisofficial.com/home/
Facebook:
https://www.facebook.com/lorisofficial/
Twitter:
https://twitter.com/LORISofficial
Instagram:
https://www.instagram.com/instaloris/
SoundCloud:
https://soundcloud.com/lorisofficial
YouTube:
https://www.youtube.com/user/LORISofficial