FEATURE:
Young, Gifted and…Proud:

IN THIS PHOTO: Alicia Keys
The Black Music Scene: The Legends and the New Breed
____________
ONE of the main reasons for writing this piece…
IN THIS PHOTO: Stormzy
is the rise and realisation of Stomrzy's talent. His debut album, Gang Signs & Prayer, is a masterful work that demonstrates a huge knowledge of Grime and Rap. His wordplay is fantastic: beyond the predictable fare a lot of his contemporaries serve up; there is wit, wisdom and enormous confidence. That confidence is staggering from someone at this early stage. That album is already picking up plenty of four/five-star reviews and resonating with critics. Stormzy is part of a Grime scene starting to come back into force. Since the introduction of Dizzee Rascal and his peerless debut, Boy in da Corner in 2003; there has not been quite the continuation one would hope. Stormzy is spread-heading a huge revival and new wave of Grime brilliance. Away from him, there are some fantastic young black artists making their moves and brewing some terrific music. From BBC-approved newcomers RAY BLK and Jorja Smith to Lulu James, Elf Kid and Thundercat: some of the finest new music of the moment. It might seem strange writing about black musicians but I feel there is prejudice and a certain degree of racism in modern music.
Certainly, black musicians have to work harder than their white peers: there isn't the equality one would hope – a fact that has made me quite angry and sad. It will take more than acts like Stormzy demanding respect for it to actually happen. There needs to be an overhaul and deep look inside music: ensuring there isn't the sort of imbalanced we are seeing now; celebrating the black artists making a real difference in music. To that end, I look at the black artists who have defined music and provided us some extraordinary work. From the Reggae greats to Grime masters; fantastic girl groups and the legends of music – playlists that collate the best black musicians from a range of genres/decades.
IN THIS PHOTO: Jorja Smith
It is hard to say exactly how influential black musicians have been in terms of shaping music as we know it. Without the likes of Blues pioneers Robert Johnson, Blind Willie McTell and Blind Lemon Jefferson; would music have continued and grown the way it did. Those guys (and girls) were some of the first real musicians of the twentieth-century. Similarly, Jazz legends like Miles Davis and Charles Mingus have helped inspire a new generation of Jazz artists and created peerless, masterful albums. In terms of Davis alone; he probably had a lot to answer for in terms of creating Psychadelia and Progressive-Rock with L.P.s like Bitches Brew. Jazz might seem like a lesser-known and under-appreciated genre but it, like Blues, are the forefathers of music as we know it and have inspired artist from Bob Dylan through to The Beatles – modern musicians such as Jack White and Radiohead. Fast-forward into the 1960s and '70s and we saw some fantastic, world-class Pop, Soul and Reggae approach.
IN THIS PHOTO: Miles Davis
The Soul and Motown movements were particularly inspiring and exciting. Growing from Detroit, which went on to transform America, it was those largely-black artists that stood up and provided something unifying and universal. In a divided America, especially from the 1960s, black and white communities were split and there was a real sense of dislocation and separation. Against the balkanised communities; music like Motown (a hit factory and label rather than a genre) touched a nation and helped bridged gaps in the nation – not solving racial tensions but making a real, long-lasting impact. I could go into great detail about Motown and Stax and the importance of Detroit. If the U.S. city is no longer as viable as a music hub as once was – moulding acts like The White Stripes, Eagles and MC5 – it was hugely important with regards the soul bands/artists of the 1960s (onwards). Not only were the messages, from some acts,, helping break boundaries and destigmatise racial issues: the sheer magnetism and craft of the Motown song has directly fed into modern Pop. That straight-to-the-point, hugely memorable songcraft is wonderful to look back on – created, largely, by black artists.
IN THIS PHOTO: Michael Jackson
There has been racial hatred and discrimination since the dawn of time but it seems like the last sixty years or so has been particularly severe. Soul legends like Sam Cooke and Marvin Gaye directly addressed the issue in some of the finest music of their careers – the latter produced the sublime, soulful call-for-unity, A Change Is Gonna Come; the latter, the angered and disgusted, What's Going On. Whilst tackling social and racial imbalance was key to the rise of black music in this period; there were those equally important who were talking about more conventional, less controversial themes. Soul and Pop icons Stevie Wonder and Michael Jackson provided some of the most inspiring music of the 1970s and 1980s. The former, the unarguable leader of the 1970s Soul whose legacy and influence can be heard today – there are so many new musicians who owe their careers to Wonder. Michael Jackson, The King of Pop, again, a hugely inspiring Pop figure who will continue to motivate and compel new musicians for decades to come.
The past twenty years has seen the importance and vitality of black music continue and evolve. I have included a 1990s' playlist to show some of the wonderful one-off tracks and changes that occurred during the decades. A lot of the artists of that time, girl groups especially, continued the fine tradition and heritage of Soul and Motown with its core D.N.A. – memorable, uplifting songs and exceptional instancy – but pushed forwarded and provided a more hard-hitting and bold approach to the form. Rap, Hip-Hop and Reggae was changing and hinting at what was to come (as we know it today). I mentioned the social and political pioneers of the 1960s and 1970s: by the 1980s and 1990s; a new wave of angry, discontent young black musicians were making their voices known. From the expletive-ridden, raw mantras of N.W.A. to the militaristic street poetry of Public Enemy: groups and young men rallying against tyranny and racism with intelligence, passion and phenomenal music. This continues today where we find U.S. giants like Kendrick Lamar speaking about racial problems and struggles in the hood; how the black community is often second-best (if that) and always the overlooked minority. If the girl groups of the last decade-or-so have failed to deliver relevant and deep messages (in their music); the same cannot be said of the triple alliance of En Vogue, TLC and Destiny's Child – add Salt-N-Pepa to the boiling pot.
En Vogue, through songs Free Your Mind, looked at colour and race during the 1990s – delivering it with huge punch, grit and determination. TLC and Salt-N-Pepa talked of sexual freedom and safe sex (conversely; Salt-N-Pepa in Push It and Let's Talk About Sex) whilst Destiny's Child promulgated female empowerment and reversing gender roles – where the, in the past, woman was put-upon; the group were proponents of Girl Power – rebelling against emasculation and suppression. I often look at modern girl groups – Little Mix and Fifth Harmony – and find them pale imitations of the great girl groups of the late-80s and 1990s. They are less concerned talking about racial issues and gender roles: more about stomping on cheating ex-lovers and no-good boys. Fortunately, there is a no crop of black artists who are talking about the streets they live in and the government who, supposedly, represent them. I have looked at Stormzy but Grime siblings Kano, RAY BLK and Skepta are bringing listeners into The Real World and what it is like for the young black population in Britain. Across in the U.S., Kendrick Lamar, as stated, is one of the most potent and astonishing voices for black rights – a rare prophet who has no equals when it comes to his messages and music.
Anyone who ignores or overlooked black music is turning a blind eye to some of the most important and wonderful sounds you will hear. The playlists you find below are just a representations of the genres/acts who have helped make music what it is today – some truly astonishing artists who have bring music forward and, in my view, are more striking, relevant and original than their white peers. Setting aside pure-race-related differences/comparisons: genres like Soul and Grime alone are highlighting some incredible black artists who are laying down some unbelievable music. If the modern Soul scene is not as legendary and world-class as it was in the 1970s: modern acts like Michael Kiwanuka and Laura Mvula are offering some sensational, emotional records that have resounded with critics, award panels and the public alike. There is a new way of Grime, Soul and Hip-Hop that proves black artists deserve a lot more respect and opportunity than they're currently afforded. I hope changes will occur in the next few years: platforms for black artists to shine. As the playlists below, prove; we owe so much to the incredible artists of colour who are inspiring and motivating the next generation.
IN THIS PHOTO: Whitney Houston
_____________
The Legends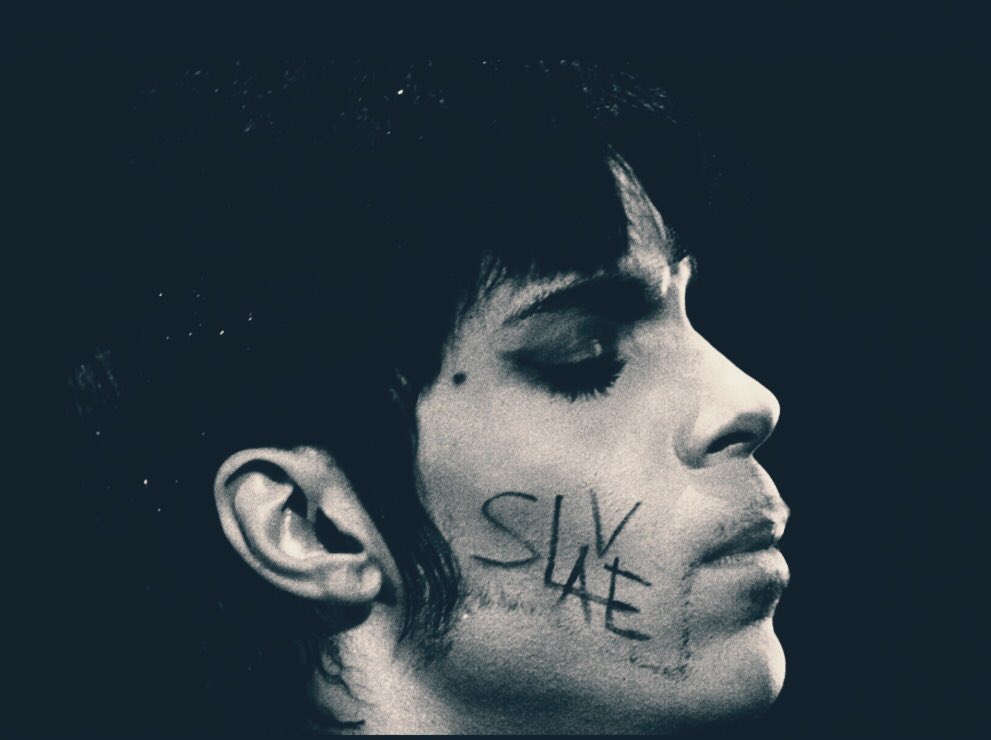 IN THIS PHOTO: Prince
Soul and Jazz
IN THIS PHOTO: Aaliyah
Reggae
IN THIS PHOTO: Bob Marley
Blues
IN THIS PHOTO: Big Mama Thornton
Grime
IN THIS PHOTO: Dizzee Rascal
Hip-Hop and Rap
IN THIS PHOTO: Public Enemy
Girl Groups
IN THIS PHOTO: En Vogue
The 1990s
IN THIS PHOTO: Blackstreet
The New Breed
IN THIS PHOTO: RAY BLK