FEATURE:
The February Playlist
 
Vol. 2: A Week for (Sweet)hearts and Minds
____________
IN a few days, it is going to be that dreaded thing…
IN THIS PHOTO: M.I.A.
Valentine's Day. Perhaps irrelevant with regards music: for those of us (myself included) single and dateless; it puts certain things into focus. Music always makes thing a little easier and less lonely so, seeing as V.D. is just around the bend (hope that is the only time I will say that!), I'm diving full-steam-ahead into the new sounds oozing from the mainstream. Included are new Pop bangers from Lady Gaga and Katy Perry; videos from Depeche Mode and Skott with some classical tracks from Michael Jackson and Aretha Franklin – who has just announced her retirement from music. I include a track from Blur's eponymous 1997 album – as it celebrates its twentieth – and collect together the newest tracks from across the genres. I am sure there will be something to wet the appetite, but if not, a new Playlist will be along this time next week.
____________

Katy Perry (ft. Skip Marley) – Chained to the Rhythm
Lady Gaga – John Wayne
Rag 'n' Bone Man – Fade to Nothing

M.I.A. – P.O.W.A.
You Me at Six – Give
Bush – Mad Love
Michael Jackson – Bad (Official Video)
Aretha Franklin – I Say a Little Prayer
Blur – Movin' On
Anne-Marie – Ciao Adios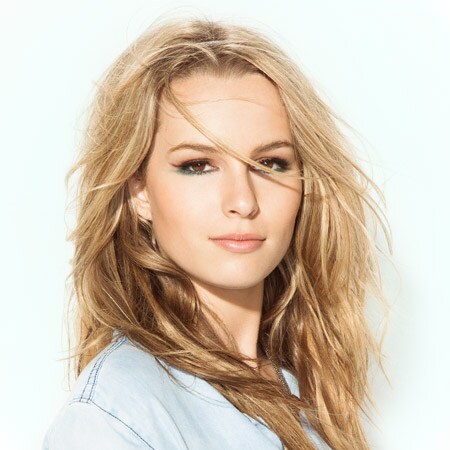 Bridgit Mendler – Temperamental Love
Axwell Ingrosso (ft. Kid Ink) – I Love You
Skott – Glitter & Gloss
BlackWaters – Down
Aura – Can't Steal the Music
Superfood – Double Dutch
Amaranthe – Boomerang
Marika Hackman – Boyfriend

Nines (ft. J Hus) – High Roller
Nickelback – Feed the Machine
Chance the Rapper – Same Drugs
Charlotte OC – Medicine Man
Jamiroquai – Cloud 9

Coasts – Heart Starts Beating
Sigrid – Don't Kill My Vibe
Texas – Let's Work It Out
Vistas – Feel Alive
Will Heard – I Better Love You
Pigeon Detectives – Enemy Lines
FKJ – Skyline
Hedia (ft. Kristen Marie) – Your Mind
Laura White – That Girl
AlunaGeorge – Not About Love
Jens Lekman – Evening Prayer
Depeche Mode – Where's the Revolution?
Slow Club – Champion
Zak Abel (ft. Wretch 32) – Rock Bottom
Ed Harcourt – You Give Me More than Love
Sinkane – U'Huh
Wyclef Jean (ft. Walk the Moon) – Holding on the Edge
The Magic Gang – How Can I Compete
Carly Rae Jepsen (ft. Lil Yachty) – It Takes Two
The Bats – Shut Your Eyes
Tina Guo – Skyrim (Dragonborn)
Una Healy – Battlelines
Amber Run – Stranger
The Dig – Astronaut
Froth – Passing Thing
Lupe Fiasco (ft. Gizzle) – Jump
Graeme Miller and Steve Shill – The Moomins Theme
Toothless – Alright Alright Alright
Jesca Hoop – Memories Are Now
The Jesus and Mary Chain – Always Sad
Luke Sital-Singh – Killing Me
Wild Beasts – Alpha Female
Tom Williams – Everyone Needs a Home
Bad Sounds – Meat on My Bones

Circa Waves – Fire That Burns
Goldfrapp – Anymore
Shakira (ft. Maluma) – Chantaje (Versión Salsa)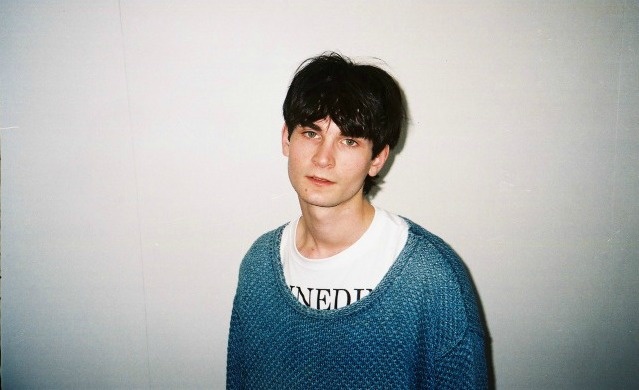 Kane Strang – Oh So You're Off I See
Dirty Projectors (feat. D∆WN) – Cool Your Heart
Zeds Dead – Woman Wine

Taking Back Sunday – Call Come Running
Alma – Requiem
Grimes (ft. Janelle Monáe) – Venus Fly
Blake Shelton – Every Time I Hear That Song

Skott – Amelia
GEKO – Drunk on You
Ten Fé – Twist Your Arm
Sam Hunt – Body Like a Back Road
Jidenna – Bambi
machineheart – Speak In Tongues
Filous (ft. Mat Kearney) – Goodbye
Melanie Pfirrman – I Don't Wanna Love
Desiigner – Outlet
Omarion – Distance
Kidwaste Khai – Wild

NERVO – In Your Arms

Aaron Carter – Let Me Let You

FRND – Substitute
Adam Friedman – What If
Dennis Kruissen (feat. David Benjamin) – Love Like the Sun

Sia – Helium
Milky Chance – Ego
Jacob Banks – Unholy War
Nick Jonas & Nicki Minaj – Bom Bidi Bom
Smino – Anita
Corinne Bailey Rae – The Scientist
PHOTO CREDIT: Jon April
Amtrac – Piano Boy

Tep No – Is It Too Much That I'm Asking For
Elliot Moss – Closedloop

Moonshine Man – Trouble
IN THIS PHOTO: Anne-Marie
Another healthy, stealthy collection of just-released tracks and some much-hyped newbies – Katy Perry's latest single had a rather strange P.R. build-up. Whether Valentine's Day sees you happy (with company) or lamenting its existence; do not fear: music is an ever-present and fine compassion that always lifts the mood. That is what I have been relying on and have not been let down. I am pumped to find what the next week holds in store – for music and new albums – and will 'report' back next Saturday.