FEATURE:
The Five Best Tracks of 2016:
 
Michael Kiwanuka – Love & Hate
___________________
MOST of the 'Best Songs of 2016′ lists, I have found, have…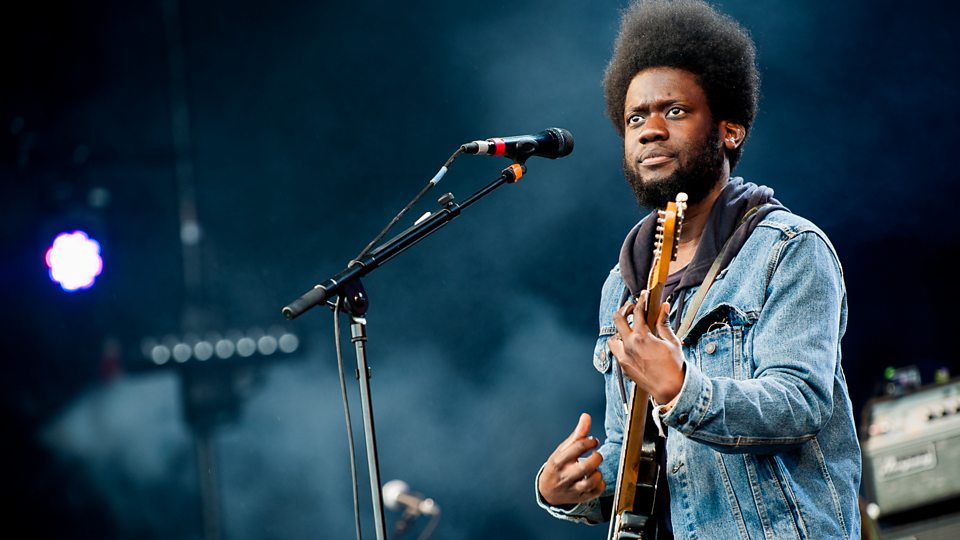 included Beyoncé's Lemonade standout, Formation. Perhaps that is a reactionary decision: given Trump's success – and frightening presidency – the song's messages of hope and fighting injustice are being heralded and beholden. That song fights against the white-on-black racism and the need to be recognised (especially women and the need for sisters to stand firm) – make hateful perpetrators aware of their evils. In so much as it promotes an abolition of tyranny and imbalance; it does not make my top five. For one – even though it is a great song – Beyoncé is not the sole writer – I feel there are too many cooks in a kitchen that should be hers alone. My choice, and an equally affirmative and inspiring song is Michael Kiwanuka's Love & Hate. The title track from his Mercury Prize-nominated album: "You can't take me down" is a mantra as scintillating, spine-tingling and powerful as any across Lemonade. Love & Hate (the album) is a huge spiritual and creative leap from the young master. His debut, Home Again, was well-received and applauded due to its singular visions and astonishing vocal performances. Perhaps, in a few songs, the Soul ghosts of old were too intrusive. On his sophomore release, there was more Kiwanuka – less in the way of the Reddings, Gayes and other assorted kings. Black Man in a White World was the first taste of the album – and a song, like Formation, that addresses racism and solitude many black people can feel – but the title track is the first real 'epic'. From the slow-building introduction and burning guitar solos; the aching, tremulous strings and consistent, defiant beats – a symphony of emotion, fortitude and defiance. Kiwanuka seems entranced by his words: floating over the composition like a pastor; crashing over the waves and desperate to get his message heard. There is funky, tripping bass; we get some cool backing vocals and stop-start dynamics – explosive orgasms of sound; contemplative and shy at various interludes. Whilst the composition is contradictory, unexpected and shape-shifting: the central message-and-vocal combination is single-minded and precise. Four years after releasing his debut album, many would be forgiven for thinking Kiwanuka was struggling for inspiration and completion. That doubt and assertion are overhauled by an emphatic album of personal statements: ranging from questions of race and equality to love and discourse; right along to crucial introspection and societal injustices. The title track not only recognises vital topics and addresses them with insight and intelligence: you are arrested by the staggering composition and heartfelt vocal. Less a song and more a symphony: something you submit freely to and let it carry you away. I hope there is more music from Kiwanuka next year – he is growing stronger and more confident with each passing year. Even if you do not recognise Love & Hate as a year-defining album – judgement for those who do not – then few can overlook the tremulous, divine title track. It is the work of a musician on top form and showing no nerves or fear.
 _________________
Follow Michael Kiwanuka:
http://www.michaelkiwanuka.com/
The album, Love & Hate, is available at:
https://itunes.apple.com/gb/album/love-hate/id1094772322?app=itunes