FEATURE:
The December Playlist: Vol. 1
______________________
ARE we in December already?!

The year is certainly flying along and is almost at the end. Before it is, and the inevitable nausea of Christmas songs are cascading through every shop you visit – let's give ourselves the chance to hear some real, decent music. In honour of BBC's 'Sounds of 2017' longlist; I have included a song from each nominated artist. Also, due to '6 Music's celebration of 1989 yesterday, a list of some terrific songs from a remarkable year. In addition, I have collected the best of the rest: the new tracks coming out and showing just what 2017 holds in store. Enjoy the spoils and relish the last few days before we are witness to the onslaught of Christmas 'favourites' – the mind does boggle so!
__________________

PART ONE
Anderson Paak – Celebrate
Cabbage – Kevin
Dave – Six Paths
Declan McKenna – Brazil
Jorja Smith – Where Did I Go?
PHOTO CREDIT: Katia Temkin
Maggie Rogers – Dog Years
Nadia Rose – Skwod
PART TWO
Rag 'n' Bone Man – Human
Ray BLK – My Hood (ft. Stormzy)
PHOTO CREDIT: Hanna Hillier Photography
Raye – Bet U Wish
Stefflon-Don – Hot Prop
PHOTO CREDIT: Dan Harris
The Amazons – In My Mind
The Japanese House – Still
Tom Grennan – Something in the Water (Live)
Beans on Toast – 2016

PART ONE
Beastie Boys – Hey Ladies
Pixies – Gauge Away
Nine Inch Nails – Something I Can Never Have
De La Soul – The Magic Number
The Cure – Pictures of You
Tom Petty – Runnin' Down a Dream
The Replacements – I'll Be You
The Rolling Stones – Mixed Emotions
New Order – Fine Time
Faith No More – Epic
Neneh Cherry – Buffalo Stance
PART TWO
Janet Jackson – Rhythm Nation
Soundgarden – Loud Love
Nirvana – About a Girl
Soul II Soul – Back to Life
Midnight Oil – Beds are Burning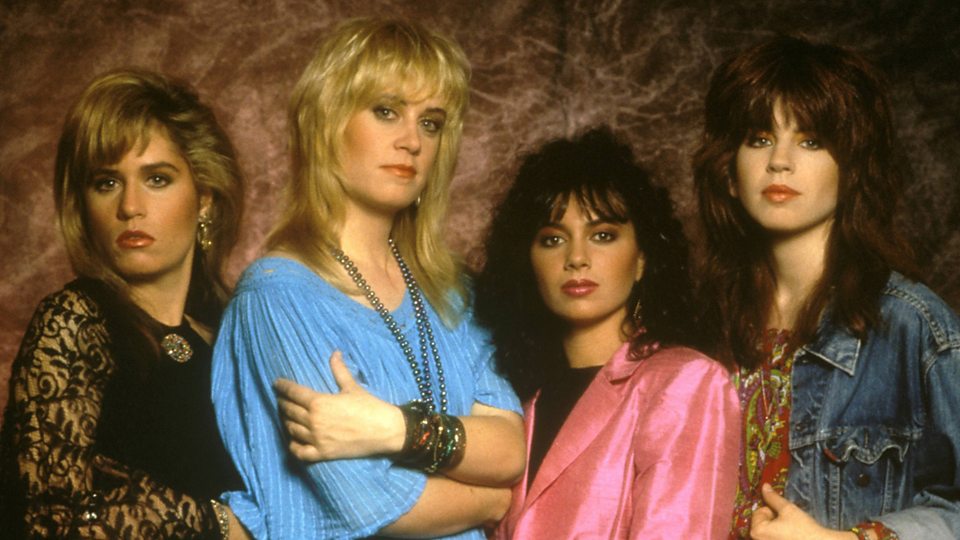 The Bangles – Eternal Flame
The Beautiful South – Song for Whoever
Queen – I Want It All
The Stone Roses – I Wanna Be Adored
10,000 Maniacs – Eat for Two
Madonna – Like a Prayer
Black Box – Ride On Time

PART ONE
Izzy Bizu – Mad Behaviour
Jean Watts – Spirit Animal
Peter Doherty – Kolly Kibber
Laura Marling – Soothing
Anohni – Marrow
Fractures – Fall Harder
Sia – Angel by the Wings
PART TWO
Beyoncé – All Night
Emily Smith – Find Hope
The xx – On Hold
Frank Carter and the Rattlesnakes – Wild Flowers
The Big Moon – Formidable
Jessie J (x Make Up Forever) – Can't Take My Eyes Off You
Joe  Goddard – Lose Your Love
Tall Ships – Day by Day

Mary Spender – She
Rosie Crow – Charlotte's Song
Wayne Woodward – Numb
Emmi – Couldn't Care Less
PHOTO CREDIT: Katie Craik
CHILDCARE – Film Club
PHOTO CREDIT: Ugo Petronin Photography
Stephanie O – Love's Made a Fool of Me
Kat Kenna – We're the Same
Lady Leshurr (ft. Wiley) – Where Are You Now? 
GIRLI – Girl I Met on the Internet
XY&O – Every Single Second
Jasmine Branca – Lilly
I am not sure how many more December Playlist entries there will be – there are fewer new releases as the year cools off – but I am sure the next edition will feature the odd Christmas number (be forewarned). It is amazing seeing so many great tracks still arriving: new artists hoping to be prominent and active in 2017; making bids for attention and focus. It is with that I bid another festive-nearing edition of my Playlist series down and look ahead to the new week – just what songs might be dropping and what surprises lay ahead.