TRACK REVIEW:
XamVolo
Foolish Kids
9.5/10
Foolish Kids is available via:
https://soundcloud.com/xamvolo/xamvolo-foolishkids-chirality?in=xamvolo/sets/xamvolo-chirality
GENRE:
Jazz-Soul; Neo-Soul
ORIGIN:
London, U.K.
RELEASE DATE:
September 16th, 2016
ENGINEER:
Tom Longworth
__________________________
THERE are so many great musicians bursting through with an array…
of sounds and fusions – capturing it all and putting the best of it on paper is a challenge indeed. Before I come to my feature artist, I wanted to look at Liverpool as a music hub – as XamVolo hails from here – artists that take care of every aspect of music and combinations of Jazz and Soul. I am interested in focusing on music away from London – although XamVolo is based in London – and the sort of artists that are making terrific sounds across the U.K. In the coming weeks, I will look at smaller bands and artists: musicians that are working under the radar and playing smaller venues around the country. As I traverse over the landscape of British music, one cannot help but stop in at Liverpool and the accomplished and sensational musicians emerging. If you look at the historic acts that have made Liverpool famous, you really don't need to look far beyond The Beatles. That is a subject and dissertation that can be reserved for another day but many people, when thinking of Liverpool, instantly spring to The Fab Four. Their legacy and genius will remain in perpetuity and they have inspired generations of bands to take up music and aim high.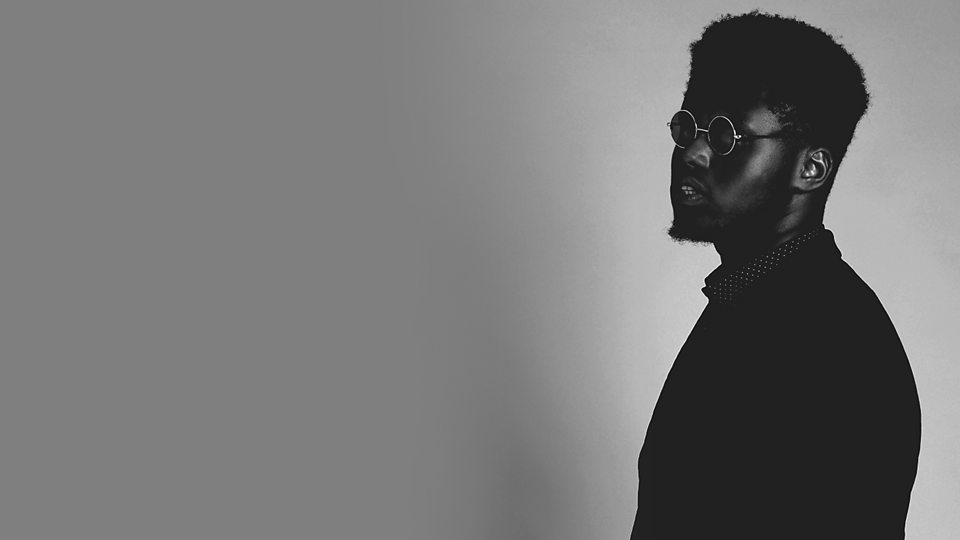 The sound of 2016 Liverpool sounds a little different and there are new bands to take the imagination away. Gigwise ran a poll/piece earlier this year tipping fifteen great Liverpool bands for success. If one looks at it then you will see some future stalwarts for sure. Windmill are a band that are subtle and atmospheric but are atmospheric and pensive – one of those groups that take a bit of time to get into the bloodstream but make their way there with a big hit. The Vryll Society are an intriguing proposition bulks against the jangly Pop and Psychedelia of The Zutons and The Coral and embraces something darker and more shadowy. They have been paired with Wolf Alice and Joy Division and that is a good place to start. If you like the Madchester sound and long for the days of Happy Mondays at full chat – you should investigate The Tea Street Band. The guys are fully-formed and already collecting passionate reviews and tips from critics. The Hummingbirds are proud of Liverpool and often reference the city in their songs. Reminding one fo the early-1960s Beatles: the boys even have a fanbase in Berlin and update that joyous and evocative mixture of Pop and Merseybeat. Just from a cursory list, you know there are so many different options in Liverpool. It is a city that has lost a bit of ground (compared with London) but should not be overlooked and ignored. I feel many assume Liverpool artists will make their way to the mainstream eventually so why bother following them? The thing is; if you do not support these artists from the start then they will not make their way to you to begin with.
It is fair to say there is an emphasis on bands from Liverpool but there are some fantastic solo artists and duos. XamVolo is a musician that has taken the energy and variation from the city and is putting it into his own music. Before I carry on – and raise a couple of new points – it is worth meeting him:
"I can't really think of much else outside of music day-to-day," says singer/songwriter and producer Sam Folorunsho a.k.a Xam Volo. "I thought that it must be possible to become a musician, so I decided to put my all into it." At the age of 21, Xam Volo seems wise beyond his years. A true artist, he oversees every element of his music, which he describes as "a messy mind over raw, dark jazz grooves". Since moving to Liverpool to study in 2012, the Londoner has embraced himself in the local music scene with his unique and enigmatic take on Neo-Soul and Jazz. Influences from Erykah Badu, Miguel, Frank Ocean and Maverick Sabre echo in his music, with a gospel-infused sophistication and often abstract lyrics. "I was into Grime when I was younger," Xam Volo says. "Slowly I developed a taste for RnB through Hip Hop, before discovering Jazz and Soul and really falling in love. Neo-Soul may be a newer genre, but it captures all the elements that I love about music, and it's home to such a distinct and timeless sound." While studying for his degree and craving a more creative way of life, he began taking his music seriously before deciding to make it his chosen career. "An older friend gave me his copy of music software FL Studio 7 and I began making my own songs, " he says. "I haven't looked back since."
He describes growing up as "hard, identity wise," but adds that his childhood experiences have made him become a better artist today. "I lived fairly comfortably, but even as a child I was made aware that material things weren't everything. The experiences I had growing up are a part of who I am, and for that I am grateful." With one younger brother, he says that his family is close but "isn't too involved" in his music. As his career began to take off, and with a number of self-penned songs under his belt, Xam Volo began playing gigs in London and Liverpool. He performed for a few gigs held at the members-only GH Bar, which saw him perform acoustically with the resident jazz band around Soho. It was live performances such as this that gave him the confidence to apply to perform alongside other local unsigned artists at the Liverpool International Music Festival (LIMF). As one of the five overall winners – chosen from thousands of hopefuls by a panel that included Grammy Award-winning producer Steve Levine – Xam Volo was deemed by the judges as ready to embark on a professional career in music. The five winners, along with 10 other finalists, performed on the LIMF Academy Stage in the Sefton Park Palm House over the 2014 August Bank Holiday weekend, in front of thousands of music lovers. Describing the event as one of his career highlights so far, he says: "It was brilliant to receive so much exposure for my music at the festival. I'm really proud to have been a part of the 2014 academy, and I'm looking forward to seeing the artists that emerge as part of the 2015 event."
Xam Volo also released his EP Binary In Blue in 2014; something that he admits was intended as a darker project but was re-started because he wasn't happy with the original. He chose the name for a few reasons – binary as meaning 'two parts,' because he viewed the EP as having "two widely relatable songs and another two calmer and artier tracks". Despite it not being Blues in genre, he picked topics that he felt paid some level of tribute to Blues music and its culture. Described on Soundcloud as 'alternative Hip-Hop, Soul and Jazz,' the Binary In Blue EP can be downloaded at Xam Volo's Bandcamp page.. As well as his growing music commitments, Folorunsho has another creative talent, as a graphic designer. "I've done that longer than music, but it isn't as interesting," he says, adding: "I guess I get to design my own album covers." With music where his heart truly lies, he believes firmly that "there are so many musical needs to cater to – any sound will resonate and fill its own gap. There's always someone out there who will crave your sound." Looking to the future, Xam Volo hopes to gain more exposure, grow his team, and learn more through performance and collaboration. He says: "Ultimately, I want to create a community sharing the mindset I express through my art. Whatever happens, I'm excited to find out if the path I end up following gives me a career even more suited to my character than the one I can fathom currently. Then, who knows how much further I will be able to aim?"
XamVolo is a man who takes care of everything in music and has quite a team behind him too. You find a lot of new musicians either have to shoulder all the responsibility or have a big team working for them and taking control. The latter is rare and you do not often find an artist backed by an army or P.R. and promoters – you do get it but not often. One finds a lot of new acts have to work hard and get their voices heard with little support. Because of this, we are finding more acts becoming involved with every stage of the recording and producing process. XamVolo conceived, performs and produces his own music and, bar a few other voices, is that singular vision and determination comes out in the music. I am not sure whether it is a personal decision – someone who knows exactly how he wants the music to come across – or a circumstantial but hats go off to XamVolo. I admire any musician that has the bravery and talent to take the helm and responsibility. He has been performing for a few years now and is growing in stature and confidence. I imagine a germ and acorn would appear in his mind and that need to see it through and have it sound exactly as he imagines – that will be the reason XamVolo is a one-man writer-producer-musician. It is not down to lack of support – others would love to produce his work – but would not be able to give it the same personality and humanity he does. There is a lot to suggest we are going to see this happen in a lot more new artists – producing and writing all their own music. It used to be the case musicians would do this without thinking but so many upcoming artists have a host of writers and studioheads working on their sound and helping them get it out there. That is okay if you are not capable of doing it – makes one wonder why they are in music – but I feel a lot are being lazy and insincere. If you want to connect with the audience and get people following you: your music has to sound like it came from you and not anyone else. That is an axiomatic point but it is not resonating with a lot of musicians. It is sad to see but the likes of XamVolo are showing how it should be done and will change people's minds – let's hope so, at least.
PHOTO CREDIT: Robin Clewley Photography
One of the most intriguing facets of any new artist is the sound and style of their music. I always love delving into lyrics and finding out where they came from but it is the instrumentation and feelings that burst from the speakers that have the most immediate and profound effect. It is near-impossible crafting a sound that will appeal to everyone and be unstoppable. So many musicians are developing and adapting their music: looking for that alchemy and reacting to feedback and  reviews. XamVolo has experimented with his music but he sounds as fresh and natural as the day he arrived in music. The music he makes is a combination of Jazz and Soul: darker shades and some freestyle; bits of Grime in places and luminous Pop edges. One of the main reasons I latch onto certain musicians is because they are different and completely unique. That can be applied to XamVolo who has few contemporaries able to provoke such reaction and magic. It will be interesting to see how he flourishes and develops in the future, but one has to say, not a lot needs to be done. There are so many vague and generic Pop acts and artists that really do not linger in the mind. In terms of bands, you do get those that step outside of predictability but a lot that seems to follow their idols and really do not expend that much effort. I am not sure whether the band dilemma is because of their size and discipline. When you are in a band, you have to listen to the other members and it is hard having a consensus. Maybe (a band) will form after being inspired by others and have that instant need to pay tribute but injecting a similar vein. The solo artists might suffer this same fate although there are fewer voices to listen to. More singular, focused and varied – they have that room and do not get influenced by other voices and contradictions. I know XamVolo grew up listening to an array of different artists but has stepped away from them and listened to his internal monologues and instincts. The result of hard graft and inspired moments: what we hear is a young man who is solid and ready for the challenges ahead of him.
Chirality is the latest E.P. from XamVolo and one that follows from tracks like Rescue Me and Sapphires – work that arrived last year – but one of the most complete and impressive pieces from the young hero. What I find, when you compare the older work with the E.P., is how much more assured and adventurous it all sounds. A four-track E.P. brings familiar songs Down and Runner's High into the fold and new cuts Gold Leaf and Foolish Kids. It is a sensational body of work that emanates from a mercurial musician that has seen a lot and puts that all into the E.P. Singles are a great way of hearing what an artist has in mind but are limited by time and even the finest have to work hard to really stand out. With an E.P., one has more time and options; the opportunity to create something full and complete. That is the case with Chirality. XamVolo does not overload it and make it too full or make it too short and slight. You get a solid quartet of songs and so many different contours and sides from a fascinating artist. One is left with a feeling of satisfaction and nourishment also has a lot of questions and things to think about. Chirality poses the listener look into their life and the world around them – few artists manage that with their music.
PHOTO CREDIT: Robin Clewley Photography
The Liverpudlian brings Jazz and Soul together in a blend of hypnotic beats and recalls the merits and nuance of contemporaries Anderson Paak and Kaiyote. Raw and dark Jazz grooves discipline a messy and mindful collaboration of thoughts and feelings. That is all the background one would need when it comes to Foolish Kids. The introduction is alarming, arresting and seductive. The beats are packed and tight but have certain slightness to them. Like pounding a pen against a desk or hearing a percussive jam through a single speaker – it is trippy and hollow but ample power and precision joins it. There are keys and Classic edges but one gets rawness and prowl early on. That mix off sophisticated contemplation and rude and edgy shrug opens the song up and already gets the imagination working. Foolish Kids has a vocal delivery that recalls Beat poetry and freestyling. There is a focus but no two lines are presented the same. At once accelerated and heady; the next, slinky and soothing – a compendium of speeds, angles and points of view.
The hero has nobody to blame if it all goes wrong. Opportunities may come but you/he has to grip them all. Maybe times are hard and there are obstacles in the way but there is nobody you can point the finger at. That is a mature and commendable attitude but one feels there is a lot of pressure and weight in the soul. Maybe the hero is trying to become a better man or progress in his career: perhaps love is a struggle and there is imbalance and imperfection in the bond. The vividness and drama the song presents is quite incredible. Visions of being torn apart and ripped asunder – a young man/hero whose feelings and hopes are being shredded – is balanced by a controlled and pastor-like delivery. Some of the lyrics are repeated and processed which gives echo and emotion to the song – some groove and catchiness, too. Those teasing and tense beats keep firm and create plenty of atmosphere and drive whilst you detect underground piano and electronic suggestions prod to the surface. The vocal is never too high in the mix: it sort of sits on a level plain with the composition which means some words do get buried but it means XamVolo does not deprioritise the composition and its potential. That considerate and balanced mix sees the music create its own life and work seamlessly with the vocal.
As the track develops, you get a sense of conflict and struggle. The young protagonists – when XamVolo or a fictional figure – has to grab those opportunities but is being weighed down by some fears and struggle. I am not sure whether there is a punctuality fall-out – "You know he's going to be late" – in the sense a contact or peer is being assessed or whether the hero lacks that reliability. Before you delve too deeply into meanings and truth: a rousing, carnival-of-skeletons brass blast comes in. Being Hallowe'en; it is as though ghouls, specters and blood-seeking vampires are united in the Orchestra of the Damned. It is never too powerful or intense: quite quirky, New Orleans-tipping and intoxicating. It not only takes the song up a level but it provides more insight and emotion. That musical parable allowed me to get into the mind of XamVolo: that doubt and niggling anxiety; the urgency of grabbing opportunity and not being let down. I hear elements of Too Many Zooz – the New York collective who perform Psychedelic Jazz in the city's subways – and some contemporary Neo-Jazz.
It is a coffee-scented passage that tees XamVolo up for another investigative confession. Women are, as it is said many times over, challenging and inscrutable at times. Perhaps there is a bit of romantic scarring and that has left the hero with some confusion and anger. Maybe it is a general rumination on love and its uncertainties: one feels the hero has had his heart damaged and is trying to collect the pieces from the roadside. When you put this all together – with what has come before – the track seems to take on new meaning. From a look at grabbing opportunity; it has developed into a reflection of the self and romance. I may be overreaching but I always look deep into a song and see what I can come up with. The words roll fast and pure and one swims inside the riptide. The composition is never too insistent: it is a perfect companion and keeps its mind level and restrained. XamVolo delivers his words almost Rap-like and ensures it flows and kicks with rhythm and poetic flair. Looking at various subjects – who tell him he will be back at square one if he falls and does not see the truth – you find the hero looking for a place to sleep and a place in life – if things fall through and he does not live for the moment. At every stage, I wonder whether Foolish Kids looks at career opportunities or the complexities of love. If the hero/XamVolo does not get on it and recognise the chances befalling him – that could lead to a downfall and spiritual capitulation. Maybe there is a lover in mind and the struggle to maintain common ground.
Those backing, repeated vocals pay dividends towards the closing moments and seem to represent a sense of questioning – the mind throwing up memories and conversation to add to that tension and confusion. There is a woman being assessed who is laying down truths and causing the hero to have some doubts. You get hooked and spellbound by the composition and wonderful Jazz-cum-Soul blends. It keeps pressing and eliciting reaction and response. You cannot listen to the song and not be involved and impressed by the sounds that burst and swoon in the ears. XamVolo ensures his voice and words are not overlooked and he continues to provide Foolish Kids plenty of intrigue and wisdom. Never wanting to give in and submit: the young man realising how you cannot let opportunities go. In the final exchanges, the momentum and fascination is kept firm. When you think the song has ended; there is sort of 'hidden track' or moment – a lo-fi recording of XamVolo speaking and delivering a sort of impromptu song. It is a sobering and calm creation after the drama and cinema of Foolish Kids. It is another incredible song from XamVolo and the perfect way to end his E.P. It is a fine example of an artist who keeps growing and improving with every release. Chirality is a fine and exceptional E.P. yet I feel Foolish Kids the jewel in the crown.
XamVolo is a musician that already has gathered a lot of critical respect and acclaim. Looked after by a great P.R. company and performing across the country: Chirality is an E.P. full of story, plot progression and personality. You are invested in the songs and dive into the lyrics and scenes being projected. There is redemption and wisdom; questions and answers; passion and pride and confessions from a musician that digs deep into the soul. You would be forgiven for thinking XamVolo has been around for decades and releasing just a regular E.P. – such is the confidence and ease in which he manages to impress and resound. The truth is a lot different: his best days are still ahead, but what we have now, is an E.P. bursting with sensational songs and incredible talent. I will wrap things up shortly but it is worth looking at my initial points – Liverpool music and taking control; the combination of sounds one can make – and declaring XamVolo's future.
With that in mind; one can see him becoming a mainstream star and someone able to shake the charts up. I am seeing a lot of similar musicians already celebrated and playing some huge stages. I can imagine XamVolo playing a live set on '6Music (if not already) and making his way to their attentions. He has that cool and wonderfully rich sound that is impossible to ignore and will strike a chord with everyone. Chirality is an E.P. solid and focused: it has so many different strands and colours; a range of emotions and lyrics that stick in the mind. That is a rare thing to see in music and certainly from one so young and new. I have already reviewed XamVolo before – a song from the same E.P. – and was keen to come back to him and one of the newer tracks from Chirality. The swansong is both epic and inspiring; touching and urgent – a track, once you taste it once, will want to come back to. It only leaves me to advise people to investigate artists outside of London. Although XamVolo is taken care of by a London-based P.R. company, one feels Liverpool will always run through the blood. I opened by looking at a few bands that will define the next year and already making waves. It is well-worth following them and the solo acts that are coming out of the city.
In so much as Liverpool is an area we should all keep an eye on – those that command dominance and faith in their own music should be celebrated. I opinioned so many artists are letting others into their music and is taking some of that control away. It is okay for one to bring in a producer or engineer: that can give new light and voice to a song and it is good to have another opinion on something. When it comes to writing and that side of things: I am never keen seeing a band or musician shell out that chore to someone else. XamVolo would not consider that and is a bright and talented writer who puts his heart and soul into every song. A writer whose voice and ideas are like no other – a real treat for the senses and wonderful revelation. I love the sounds he makes and the genres he teases together. Little Jazz and Soul touches; some little bit of Pop and other elements in there. It is a real treasure listening to a track like Foolish Kids and all the components that go into making it. Deconstruct the track and you can see the thought process and how it all came to be. Essentially, a song that looks at a man/person not getting the respect they deserve. Whether it is autobiographical or based around XamVolo one is not too sure. I assume there is a little bit of self in the song but it is a message to the world and those who have that same struggle and lack of acknowledgment. What one gets – from the song and E.P. – is a masterful musician that has a lot of years still left in him. I have been following XamVolo for a little while and can see that development and growth. It is wonderful to witness and something that is likely to continue. In a turbulent time where there is little certainty – not just in society but in music – XamVolo is…
A man you can always rely on.
______________________________
Follow XamVolo
Official:
Facebook:
https://www.facebook.com/Xamvolo
Twitter:
Instagram:
https://www.instagram.com/xamvolo/
SoundCloud:
https://soundcloud.com/xamvolo
YouTube: