FEATURE:
 
The October Playlist: Vol. 4
______________________
THIS must be one of the most packed and busy…
playlists since its inception. I have included some special songs for those who prefer the older, finer sounds. Stevie Wonder's Songs in the Key of Life is forty years old – included a classic cut from that – while Kate Bush will release a three-disc live album, Before the Dawn (25th November). Radiohead have just been announced as the first headliners for Glastonbury 2017 – any excuse to play one of their songs. While there are some fantastic established artists sharing big news: let's not forget the slew of brand-new acts unveiling new tracks and albums over the next couple of weeks. I have been busy collating the newborn singles and forthcoming-album-examples from the buffet of variety that is modern music.
__________________
Radiohead – Karma Police (Live at Glastonbury '97)
EL VY – Are These My Jets?
The Last Shadow Puppets – Is This What You Wanted
Yak – Semi-Automatic
Devendra Banhart – Fancy Man
Justice – Alakazam!
Lady Gaga – A-Yo
Toothless (ft. Flyte) – The Sirens (Live and Poolside on a Plastic Lilo)
Stevie Wonder – Sir Duke
Alex Vargas – Higher Love
Kate Bush – King of the Mountain
Árni – Bore You with My Melody
Honeyblood – Sea Hearts
Crystal Fighters – All Night
Young Legionnaire – Heart Attack
Deaf Havana – Trigger
Alex Clare – Gotta Get Up
sarasara – Supernova
Moby & the Void Pacific Choir – Are You Lost in the World Like Me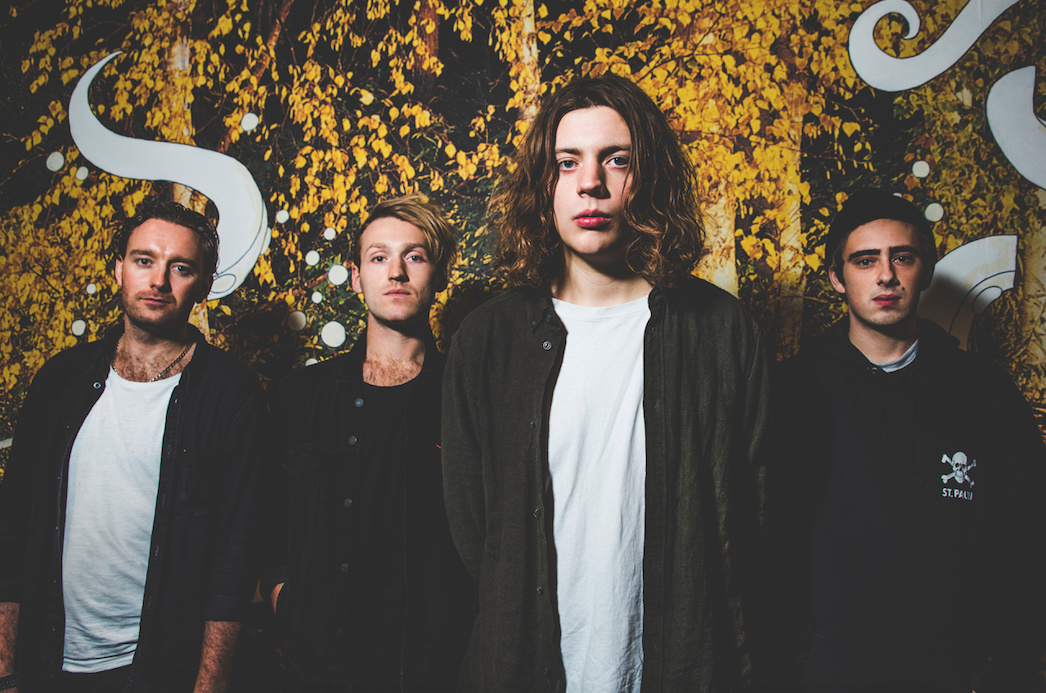 VANT – Peace & Love
Le Tigre – I'm With Her
Concrete Jungle – Au/Ra
Sage the Gemini – Now and Later
The Radio Dept. – We Got Game
The Game – However Do You Want It
Emeli Sandé – Garden
Grace Lightman – Repair Repair
Enter Shikari – Hoodwinker
Parson James – Sad Song
GLADES – Skylines
King Charles – Find a Way

Michael C. Hall/Original New York Cast of Lazarus – Lazarus
The Courteeners – No One Will Ever Replace Us
Illy (ft. Anne-Marie) – Catch 22
Kelly Rowland (ft. Trevor Jackson) – Dumb
NxWorries (ft. Anderson Paak & Knxwledge) – Lyk Dis
Dusky – Songs of Phase
Faith No More – Cone of Shame
The Naked and Famous – Higher
Helmet – Bad News
Tanya Tagaq (ft. Shad) – Centre
Jimmy Eat World – Integrity Blues (Acoustic)
Spirit Club – Broken Link
John K. Samson – Winter Wheat
Korn – Baby
Lori Cullen – Then There Were Three
Savoy Motel – Sorry People
The Hidden Cameras – The Day I Left Home
Last week I gave you some Bob Dylan goodness: this week, Kate Bush, Radiohead and Stevie Wonder! The spoils of music and all the unpredictable joy it can bring is hard to define and impossible to refuse. It is pleasing finding so many new artists do well and provide some fantastic songs. Who knows what next week's edition of The October Playlist will introduce?! It has already been a memorable and exceptional month of music so far, so we will have to wait and see.