FEATURE:
 
The October Playlist: Vol. 3
______________________
I was overjoyed hearing the news of Bob Dylan's (long-overdue)…

Nobel Prize win for his work and contribution to music. It has been an award he's deserved for decades and shows just how vital his lyrics and poems are to the world. In honour of that, I have included a live performance of his. In addition, 1979 was being celebrated across the B.B.C. so I have put in a cut from The Clash's London Calling and an ABBA classic; a collection of new videos and the best new music from the world of Pop; a track to mark the remastered version of Oasis' 1997 album, Be Here Now, into the bargain. On top of that, a collation of songs from albums out this week or the weeks coming; fresh and newborn songs and some of the finest sounds around. Take a pew and enjoy another edition of The October Playlist…
__________________
Nimmo – Dancing Makes Us Brave
Oasis – Stand By Me
Sleaford Mods – I Can Tell
Toy – Clouds that Cover the Sun
Death Cab for Cutie – Million Dollar Loan
Louise Lemón – Thirst
Franz Ferdinand – Demagogue
Radiohead – Down Is the New Up
The Clash – Guns of Brixton
ABBA – Voulez-Vous
Tove Lo – True Disaster
Bob Dylan – Mr.Tambourine Man (Live at the Newport Folk Festival)

Bryson Tiller – Let Me Explain
Weezer – I Love the U.S.A.
Anna Pancaldi – Keep On Keeping On

Glass Animals – Season 2 Episode 3
Danny Brown – Pneumonia
Sian Cross – Tell Anybody
Daughter – The End
Alice Olivia – Shot You Down
Devyn Rose – Mood Killah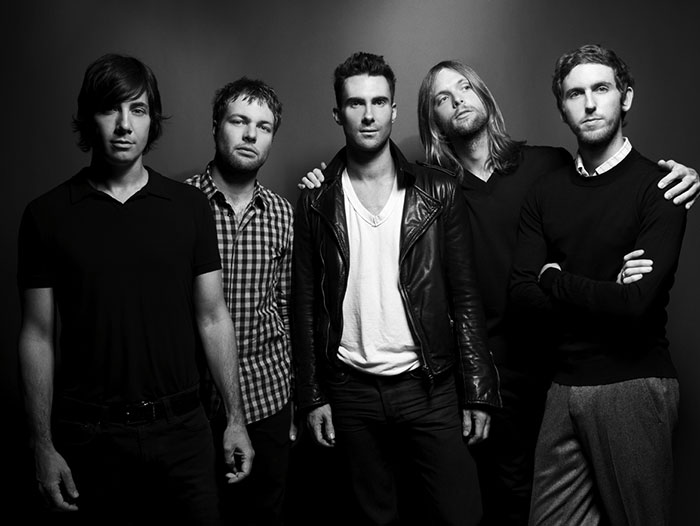 Maroon 5 (feat. Kendrick Lamar) – Don't Wanna Know
Lisa Mitchell – Warhol
Riff Raff (feat. Skepta) – Back from the Dead
Sweet California – Good Life
The Veronicas – On Your Side
Conor Oberst – Counting Sheep
The Lemon Twigs – As Long As We're Together
Derek Minor – Look at me Now
Jamie Lidell – Building a Beginning
The Dillinger Escape Plan – Limerent Death
Dr. John Cooper Clarke and Hugh Cornwell – Johnny Remember Me
JoJo (ft. Alessia Cara) – I Can Only
Josefin Öhrn + The Liberation – Rushing Through My Mind
Katie Melua – Dreams on Fire

Two Door Cinema Club – Are We Ready? (Wreck)

Nessi Gomes – These Walls
Rebecca Ferguson – Bones
Sabrina Carpenter – All We Have Is Love
Tessa Violet – Not Over You
Jenny Hval – Period Piece
There are plans for some great albums and some stunning music is due to arrive before the month is complete. I will try and keep on top of it and bring you the best out there. In the meantime, there is a wealth of October songs (above) to keep the appetite fed and satisfy the pickiest music listener. It has been a great one for legends like Bob Dylan but we cannot overlook all the great new talent emerging right now. 2016 is a year that has already given so much to music and continues to do so without taking breath.