INTERVIEW: 
Baby Queens
____________________________
THERE was a vogue for girl bands towards the start of the '00s…
PHOTO CREDIT: Eleanor Sutcliffe/Sooty Photography
that followed the wave of legendary acts of the 1990s. Artists such as En Vogue, The Spice Girls and TLC inspired legions of young musicians to follow their example. Whilst there were some notable acolytes – Little Mix are one of the most credible acts – you do not hear of too many great girl groups on the scene. IV Rox are a group I follow but how many others are there? I speak with the two sisters, two cousins and adopted sister from Cardiff: the mighty and meteoric Baby Queens. The girls are all of mixed heritage and seeing their music acclaimed by sources as notable as The Guardian. Taking time out of their busy schedules: the girls talk about brand-new music and which artists have influenced them; how they came together and how Welsh music should be put more in the foreground of the modern mainstream. Cara, Estelle; Monique B, Ruth and Vanity are here to give you a rare glimpse into the Baby Queens world.
________________________________
Hey girls. How are you? How has your week been?
It's been great thank you. We're really hyped right now with the amazing response to our latest single Tired of Love!
For those new to your music: can you introduce yourself please? How did you all get together?
Vanity: I'm Vanity. I used to make music with Monique when we were about 13 lol! Met Ruth, Cara and Estelle around 6-7 years ago – we all used to jam together down at Cara and Estelle's house
There are not many Welsh girl groups around. Do you feel a sense of responsibility representing the country or is it quite freeing being one-of-a-kind?
Cara: We are all very proud to represent Wales: our country is naturally very beautiful, rich in culture and history, and is of course, famous for the music and singing (all of which we are very proud of).  Wales, being such a small country, has had to fight real hard for hundreds of years to keep these traditions and keep the language alive; so I guess it's the whole underdog mentality like when Wales win the football – the excitement and celebrations are off the chain; I don't know that you could find pride or unity like it anywhere in the world.Although we are very proud to represent for Wales; we truly believe in uniting people regardless of race, religion and nationality. Every band member is of a mixed heritage and I think growing up with many different cultural influences has instilled within us all the ultimate truth (something we do try to push with our lyrics/music) that we are all human; we are all one.
Although we are very proud to represent for Wales; we truly believe in uniting people regardless of race, religion and nationality. Every band member is of a mixed heritage and I think growing up with many different cultural influences has instilled within us all the ultimate truth (something we do try to push with our lyrics/music) that we are all human; we are all one.
Are there any local musicians or acts – or cool artists you have discovered – you would recommend to people?
Cara: The music scene in Cardiff and Wales, on the whole, is full of artists and musicians that the world needs to hear. We would like to see way more exposure for these incredibly talented musicians.  Check out the bands and artists on the BBC Wales Horizons tour; the Hip-Hop/Grime artists of Pryme Cut, the bands on Strangetown Records. There's way too many cool acts to mention! If you're looking for Welsh female artists please check out Leah Hutchinson, Sam Jones and Jessie Allen – all three are beautiful souls and beautiful musicians.
Vanity:  There literally is so many;  so much talent out of Wales. I would also add Afro Cluster, Ruel Ellijah and Ellie Paris to name a few (but there are a lot more).
Various reviews have defined you as a mix of Massive Attack and Portishead meet En Vogue and T.L.C. It sounds like a varied musical palette. What genres/bands have inspired your music and sound?
Cara: We tend to describe our music as 'fusion' in that we all have very eclectic styles when listening to and writing music.  We are all true music-lovers and are massively inspired by artists and bands throughout history. We love everything from '50s Rock 'n' Roll, to Hip-Hop and Reggae; from Motown Soul to Grunge and Punk Rock.  The Beatles, Led Zeppelin; Red Hot Chili Peppers, Sublime; Super Furry Animals. All of these bands mixed styles and genres to create their own unique sound and made ground-breaking, beautiful music as a result of it.  We basically take inspiration from any music that is written with heart and soul.  Music that inspires positive change.
You bring Trip-Hop and Soul together with Pop. A lot of modern girl groups lack that cutting edge and experimentation. Do you feel it is important to create music that pushes beyond the predictable sound of the mainstream?
Cara: Yes absolutely. We really want to inject something with a bit more 'realness and feeling' into the music industry – especially for young people to have something positive to listen to and hopefully aspire to. We would love to think we influenced some young girl somewhere to pick up a guitar and get passionate about world affairs.  It's seems; currently, when you turn on MTV, you'll see a lot of Autotune and meaningless or negative lyrics; very few female acts with conscious or positive lyrics – probably even less playing their own instruments.
I think it's important to remember we are a Rock 'n' Roll band with something to say – not a manufactured female vocal group. Every one of us plays at least two instruments or more; all of the music and lyrics are written by us; we are a full live band.
When we jam together and write music, all of our different musical influences come into play. We have tunes that are soulful Hip-Hop; others that would be classed as Acoustic Folk, RnB; Reggae, Trip-Hop; Psychedelic Rock 'n' Roll –  and others that could be classed as a fusion of three or more genres in one song.  There are no boundaries: we play what feels natural and sounds good.
Vanity: Yeah. I think it's cool to just be yourself and not be afraid to try something new and different.
Tired of Love recalls the great girl bands of the '90s but comes in hard and shows real personality. What was the inspiration behind the song and is it something you connect with as musician and women?
Cara: Tired of Love highlights the confusion, pain and sadness that most humans – man and woman alike – will encounter in a romantic relationship; the highs the lows; the back and forth.  It's the gravitational pull we all feel when love becomes a power struggle: when it exhausts you to the point of insanity  but somehow you can't give up no matter how you want to (or know you should). I guess it's talking about the internal emotional/mental battle we all face: the light/the dark, the ying/the yang and how your heart will often override the logic that your mind will provide. Sense goes out the window because love is such a powerful force.
The Guardian just featured you as their New Band of the Week. What was that like getting that honorific?
Cara: It was an incredible honor. I think we are all still in shock; especially considering we were then made 'Breakthrough Act' by The Sunday Times the following week!
Your eponymous debut album is imminent. What can you tell us about the song themes and inspiration behind the record? Do you all have a say in the writing and how much control did you have of your visions?
Cara: On the whole, the album addresses many different current issues. We have songs that are not so much anti-establishment but more pro-human rights – songs that are not so much anti-racism but more pro-unity. We have songs that cover abuse; loss of loved ones; all kinds of things that we have experienced personally and also as a group.
We write all the music and lyrics ourselves and generally jam together as a band when writing.  I may come up with a riff on the guitar and a melodic hook. We might then freestyle lyrics and melody over it until we have the song.  Other times, each band member may come to rehearsal with a riff and hook then everyone will offer ideas or sometimes we will turn up with a completed song with a clear vision of what kind of bass line/drum beat is needed. We will all jam it out until we have fulfilled the writers' vision. Everybody has a say in everything we do there is no hierarchy within the group: we all massively value each other's opinions, wishes and feelings. Always.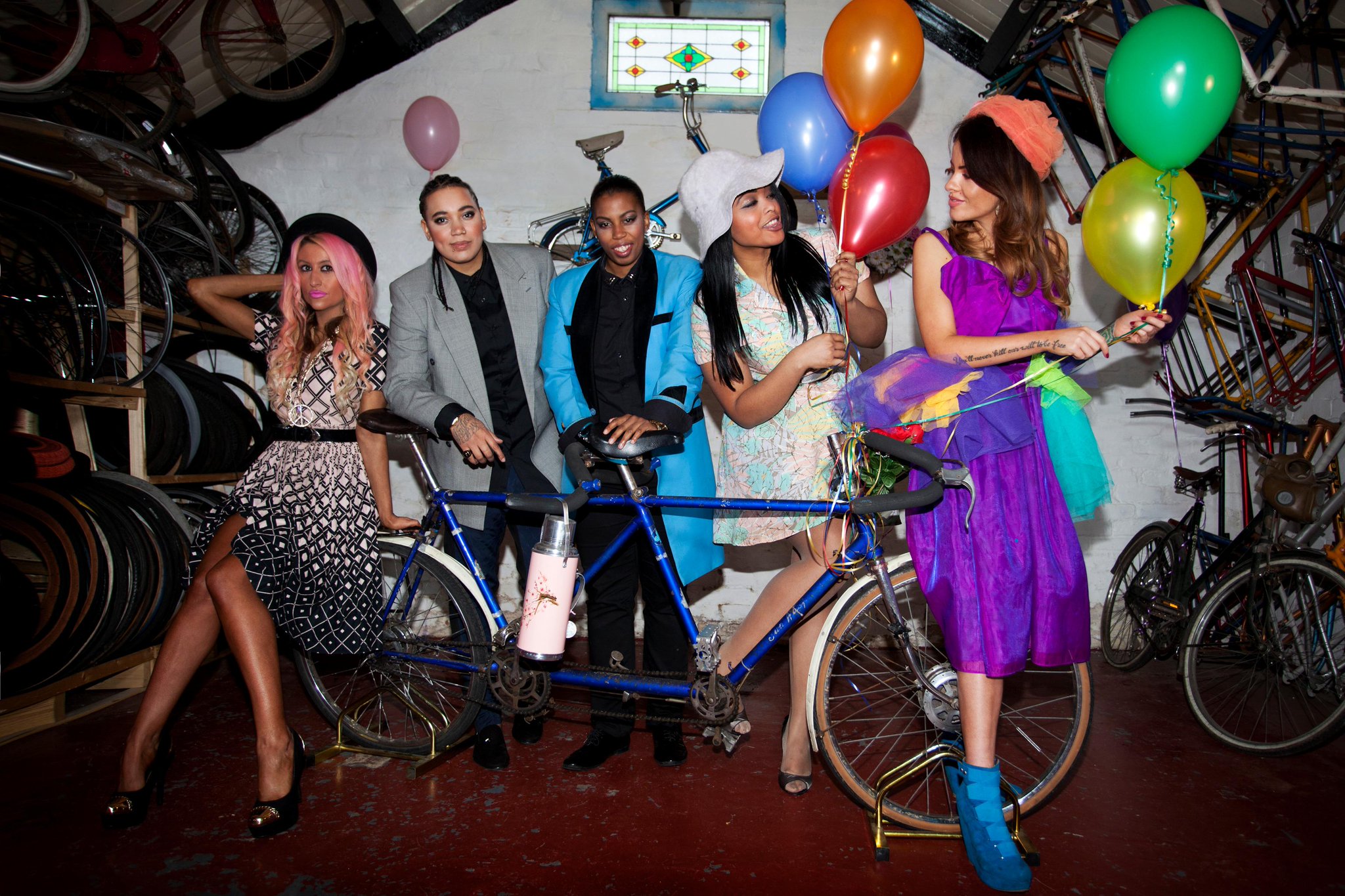 A lot of the album reflects a love of music and feeling – rather than lyrical depth – and wonderful harmonies. How important have the classic girl groups and heroine you grew up been with regards that dynamic and intuition?
Cara: Yes, we are all emotional souls with big heart. We believe music is a very healing and powerful force in the world: the feeling and tone of the music is paramount to all of us.  I don't know if we have been greatly influenced by girl groups as such although we have most definitely been influenced by girl bands and female artists who really stood up for something or created music with the intention of educating and healing people. Girls that we have mad love for would include Tracy Chapman, Jean Grey; Stevie Nicks, Erykah Ba; Janis Joplin, Lauryn Hill; Angel Haze, Suzi Quatro; Janelle Monae and Patti Smith.
Female/female-fronted bands we are influenced by would include Blondie, No Doubt; X-Ray Spex, L7; Hole, Sonic Youth; The Pretenders, Gladys Knight and the Pips; the Yeah Yeah Yeahs.
Vanity:  The feeling of the lyrics is important of course but you can hear a song in a different language and still know if it's sad or happy. Not everyone in the world can relate to our life but everyone can relate to emotions: feeling sad or happy or angry or in love. Emotions are universal and that is what are music represents the emotional side of life.
Vocals are a big part of your music. How did you decide who sings lead on which songs? Did you know instantly when writing the songs or is it something you arrive at when rehearsing the tracks?

Vanity: it mostly gets decided while writing the track.
Cara: There are no rules. Every song will be written differently with a different girl on lead and backing, although when it comes to harmonies, Vanity and I tend to sing high; Monique and Ruth mid and Estelle lower.
You each have a distinct style and fashion sense. Estelle and Cara mix surf and skate; Monique and Ruth more Urban and street-level; Vanity purple-haired and eye-catching. How important is style and fashion to you and any idols that have inspired your looks?
Cara: We do all love fashion: it is a beautiful art form; it's art that you wear and another pure  form of expression. Although none of us would conform to wear something just because Milan or Paris are dictating the season's 'look'; we all kind of mix styles up to create our own unique look – ranging from high-fashion items to vintage pieces found in jumble sales, car boot sales and charities.
Vanity:  We all have our own style we like to be individual and can appreciate other people's individual styles also.
Your new music is slicker and more confident that, say, debut single Red Light. What can you attribute that to?
Vanity: Red Light was our first single and the first song we ever played together so I think confidence has grown with time.
After the album: what does the rest of 2016 hold for you?
Cara: We have one more single release this year with a music video to accompany it. We have a string of shows nationwide as well as our album launch party. It's been a great year for us so far and hope we can continue to grow at the same pace.
Looking back at the crowds you have played and the moments you have experienced: which have stuck in the mind and made you most proud?
Cara: There have been so many incredible shows, journeys; experiences we have shared, but I think a massive moment of realisation for us was playing at Great Escape Festival (Europe's biggest festival for new music).
It was the first time (outside of playing in Cardiff to friends and family) that we saw a big gang of people in the crowd singing our lyrics back at us. We realised none of these guys personally knew any of us. We were blown away looking at each other like "we have real fans!"; "Actual strangers who like our music and know the words". We were laughing together about it together but all knew it was a pretty special thing.
Vanity: I think T in the Park was a good one also. Personally, a local beer festival we played a year or so back for me was my most memorable: the crowd were so responsive and everyone was up and dancing was a great atmosphere.
Away from music, do you spend a lot of time together and how do you choose to unwind?
Cara: Yeah; we hang out a lot. We are close friends and family members before we were ever in a band. We are very lucky to have beautiful beaches and waterfalls 20 mins in any direction from our town. Personally, I hang out at the beach and swim in the ocean weekly throughout the summer and into autumn. We all love nature and are often meeting up to go to the beach or walks in the forest. We attend gigs in town together now and then and mainly hang out at each other's houses making food, talking; relaxing, watching documentaries; jamming on the guitars.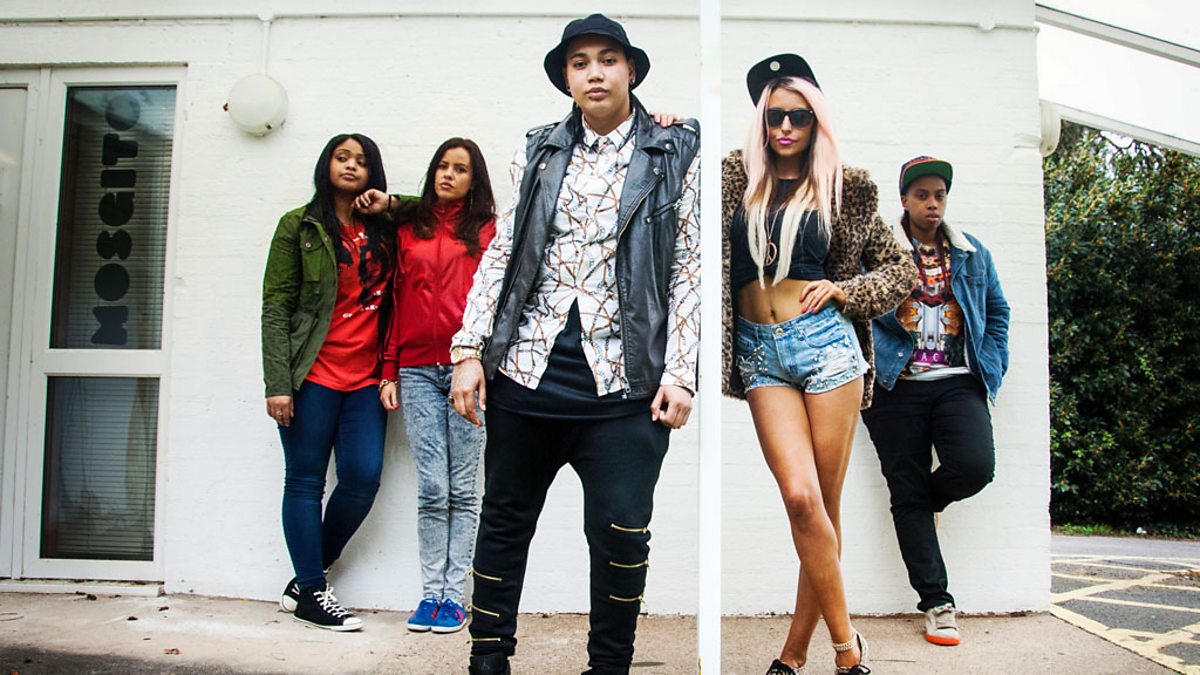 If, between you, you could take 5 albums to a desert island, what would they be?
Cara: I would take John Frusciante 's(from the Red Hot Chili Peppers) album To Record Only Water for Ten Days.
Vanity: Mine would definitely be either Songs in the Key Of Life by Stevie Wonder and Lauryn Hill's The Miseducation of Lauryn Hill.
Estelle: Best of Pen Island Records
Monique B: I'm taking  Marvin Gaye's What's Going On album
Ruth: Yes. Mine would be Jimi Hendrix Greatest Hits album.
Can you offer any advice to any other bands or artists looking to follow Baby Queens into music?
Cara: Write music from your heart. Be authentic and sincere; practice your instrument/writing/singing/rapping until you feel comfortable and natural to just jam and play freely.  Put all of your doubts and fears into your music; do not try to hide behind a false ego; wear your scars with pride. It is the true nature of any artist to feel vulnerable and insecure and this is why heartfelt music is so powerful and beautiful – because it is real and raw. When you write honestly from the heart people who listen to your music can connect straight to what your soul felt as you wrote it and understand with empathy.
And lastly – as Joe Strummer from The Clash said – never give up.
Vanity: Work hard. Always love what you do and have faith in your dreams.
Finally, and for being a good egg, you can name any song you like (not one of yours as I'll include that).
Cara: Bishop Briggs – The Way I Do.
Vanity: 
 The Fugees
' Fu-Gee-La (Sly and Robbie Remix)
. I heard it the other day for the first time in aaaages and had forgotten how much I like it lol.
________________________
Follow Baby Queens
Facebook:
https://www.facebook.com/Baby-Queens-523170581048847/
Twitter:
https://twitter.com/baby_queens
SoundCloud:
https://soundcloud.com/baby-queens
YouTube:
https://www.youtube.com/channel/UCbhC6mpYkUBEFW_XzZP8ukQ