FEATURE:

The September Playlist: Vol. 6
_____________________
THE final day of September is…

just about here so it is time to conclude this month's Playlists with a round-up of the songs out now – those taken from new albums or ones out in the next week. From Fatboy Slim and Fleewtood Mac – who have reissued albums out – to some new gems from The Wytches and Peter Doherty: a glimpse into some rather varied and wonderful music. It is exciting looking into October so let's buckle in and investigate some of September's very best.
_____________________
Danny Brown (ft. Kendrick Lamar, Ab-Soul and Earl Sweatshirt) – Really Doe
Slaves – People That You Meet
Nicolas Jaar – The Number and the Siren
Shabaka and the Ancestors – The Observer
Kimbra – Sweet Relief
Temples – Certainty
Deacon Blue – This is a Love Song
Yellowcard – The Hurt Is Gone
Scarlett Saunders – I Should Know
Tegan and Sara – Stop Desire
 
John Carpenter – Utopian Façade
 Norah Jones – Flipside
Pete Doherty – I Don't Love Anyone (But You're Not Just Anyone)
The Wytches – Crest of Death
Bon Jovi – Labor of Love
Chase and Status (feat. Tom Grennan) – All Goes Wrong
Green Day – Still Breathing
Kat DeLuna – Waves
Leonard Cohen – You Want It Darker
Margaret Berger – Running with Scissors
Nevada (ft. Mark Morrison & Fetty Wap) – The Mack
Fatboy Slim – Song for Lindy
Fleetwood Mac – Gypsy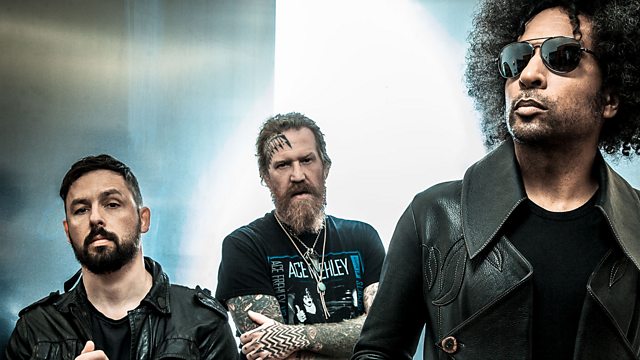 Giraffe Tongue Orchestra – Blood Moon
Heidi Talbot – The Year I was Born
Idina Menzel – Like Lightning
Insomnium – Winter's Gate, Part 4
Macy Gray – Annabelle 
Sum 41 – War
Julia Jacklin – Leadlight
Ultimate Painting – I'm Set Free
Amy Lee – Dream Too Much

What a month September has been and what a month October threatens to be. I am looking forward to discovering what the next month has ahead and look back fondly on a bumper month for music. Every day, a new song drops and gives people a chance to discover something wonderful. Who knows what the following four-week period will provide, but one thing is for sure: it is going to be another busy and tremendous period for music.