FEATURE:
The Feegood Mix
______________________
IT seems, rather predictably, the summer is over and is being…
replaced by something much more 'British'. With the declining weather and cool breeze: a lot of people I know are unhappy or unwell; going through some tough times and battling to get back to their best. In response to that; I have been looking through some of the songs that put a smile on my face – those tunes that get me uplifted and dig deep. Mixing 1990s club anthems with some classic cuts: a compendium of serotonin-building jams that should banish the pre-winter blues and bring some sunshine back.
___________________
SIDE A:
Madonna – Material Girl
Deacon Blue – Twist & Shout
M83 (ft. Mai Lan) – Go!
Deee-Lite – Groove Is in the Heart
CeCe Peniston – Finally
Beats International – Dub Be Good to Me
Snow – Informer
Shaggy – Oh Carolina
ATB – 9PM (Till I Come)
Daft Punk (ft. Niles Rodgers and Pharrell Williams) – Get Lucky
Mark Ronson (ft. Bruno Mars) – Uptown Funk
Stevie Wonder – Part Time Lover
Kool & the Gang – Celebration
Black Box– Ride on Time
SIDE B:
Snap! – Rhythm is a Dancer
Salt-N-Pepa (ft. En Vogue) – Whatta Man
Hanson– MMMBop

Spiller (ft. Sophie Ellis-Bextor) – Groovejet (If This Ain't Love)
Urban Cookie Collective – The Key, The Secret
Oasis – Stand By Me
Michael Jackson – Wanna Be Startin' Somethin'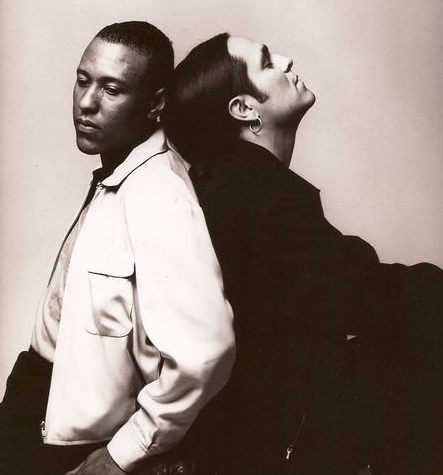 Charles & Eddie – Would I Lie to You?
Jackie Wilson – Reet Petite
Fatboy Slim- Gangster Trippin'
Bob Marley – Could You Be Loved?
Electric Light Orchestra – Mr. Blue Sky
Beach Boys – I Get Around
The Beatles – Ob-la-di Ob-la-da
Basement Jaxx – Bingo Bango
Bobbie McFerrin – Don't Worry, Be Happy
I hope the list – or sub-sections of it – have helped reduce the fatigue, sadness and depression – if only for a little while. Music has that transformative power: in a time where there is still too much introspective and insular music – we need to celebrate the songs and artists that go the extra mile to create a smile. Play the list and suggest your own choices: it would be great to add some more to the above.