TRACK REVIEW:
CB aka Country Boy
Beast Mode
9.6/10
Beast Mode is available at:
https://www.youtube.com/watch?v=BdKQm3PyzL0
RELEASED:
21st  June, 2016
GENRES:
Rap; Hip-Hop
ORIGIN:
Houston, U.S.A.
____________________________________
IT has been said in previous posts of mine…
the satisfaction I get when returning to artists: those who have survived the tests of music; continue to play and succeed. One of the worrying aspects of modern music is how fraught and unsure everything is. Not to labour the point (as I have before) but the industry is incredibly tough right now. Depending on how steely and talented you are- even talent cannot guarantee safety- will define how long you will ensure. Too many great artists have disappeared because of various factors. Whether financial strains or competition; the demands of being on the road- it is always difficult saying goodbye to a wonderful band/artist. Before I come to my featured artist; it is worth looking at originality and its importance; the artists coming out of Houston, Texas (where my featured act hails) and Hip-Hop/Rap of the moment. If we take a look at the mainstream right now: there are certain acts you know will be standing the test of time. Aside from the legends and regulars- those who have been around for years- a great many brand-new musicians are making some exciting sounds. I have mentioned the likes of Unknown Mortal Orchestra: Glass Animal (they have been around for a little bit) and Julie Jacklin are releasing music that gets straight into the brain; stuff that once heard, is hard to forget. I feel the mainstream/modern music stagnated a bit last year. Sure, there were some great releases: by and large, it was a rather lackluster affair. This year, for whatever reason, we have seen so many terrific musicians form.
Stalwarts such as Beck and De La Soul are charging hard; bright and original bands are showing the way- quite an exhilarating time. If you want to keep your head above water- making music sound like a torturous set of obstacles- you need to set yourself aside from your peers. We got into a situation where there was a heap of Indie/Alternative bands emerging. Each one, more or less, sounded the same. Sticking too closely to a Biffy Clyro-cum-Foo Fighters aesthetic: once you have heard the originals; you are loathed to hear a slew of second-rate replicas. Away from that, the artists that really deserved acclaim and support- the innovators and true visionaries- were receiving less airplay and column inches. Happily, 2016 has focused attentions onto artists that have something a little special about them. There are some great guitars bands around; more Electronic-based musicians are emerging; some tremendous Pop/Folk acts, too. A richness and variety is emerging: one that was missing in action year ago. Aside from the nature of your music and its genre: you need to consider other aspects. So many musicians are complacent to sit back and wait for gigs to come about. Others will do the bare minimum with regards social media output. Some release music occasionally: taking a long time to get something fresh into the market. This trio of concerns must be adhered like a gospel. Even if you have a P.R. company or manager behind you, it is vital to keep your ear to the ground. Study the market and look at the venues/spots that play your kind of music. Contact them and ensure they know your name. Social media is a vast and opportunistic thing that should be utilised by musicians.
It is not shameful or embarrassing asking for assistance. Reach out to followers with regards gigs and venues. One of the best ways to get your music heard and shared is to perform as regularly as possible. It may sound like an axiomatic point; a lot of musicians are being rather lazy in this respect. Facebook and Twitter and invaluable when it comes to sharing music and reaching out to fellow musicians. It is simple to keep yourself in the public attention. Regular updates and posts; hitting up promoters, venues, and contemporaries. If you do this, you are giving yourself the best chance of success- showing a great work ethic and determination. I know music-making take a long time. You do not want to rush releases, but given the competitiveness and packed nature of music, how long do you want to wait? Studio costs can be galling, so a more D.I.Y. approach may be needed. I am not suggesting you unveil a new track every week, but should be looking to have (fairly) regular releases. Many artists have failed to remain because they have taken too long to get music out. They may release an album with promise only to stay quiet for the next year or so- whatever happened to London Grammar, on that point?! Before I continue onto new points, let me bring CB aka Country Boy to your focus. Slamming out Houston, Texas, the Hip-Hop star has been setting the scene alight for years. Growing and maturing as an artist; developing and pushing his talent- there are few as hard and biting; memorable and intense. A God-fearing artist with a pure heart and an incredible talent; I am pleased to revisit the wonderful music of CB aka Country Boy. When I look at American-made music, my attentions often go to L.A. and New York.
It is rare I get to visit the other 48 states; let alone those far away from either (California and New York). Texas is one of the most prolific and busy U.S. states for music. We all know Nashville and the Country music scene. Many might be unfamiliar with Texas and the kind of music coming from there, in general terms. Historically, everyone from ZZ Top, The Tontons and Destiny's Child come from Texas. American Fangs and Scale the Summit show what variety and quality comes from the state. In terms of the modern-day Texan acts: there is a good deal of wonderful artists emerging. Buxton (from Houston) are part-Rock, part-Indie and one of the most promising bands coming from Texas at the moment. Young Mammals have been friends since school and write songs that reflect the dichotomies and variegation of the city. The Wild Moccasins are another Houston band to investigate. Debbie Harry-esue lead vocals and legendary live performances, where confetti and balloons are released to the crowd, make them a stunning proposition. Surf, Indie, Alternative- and everything in-between- goes into New York City Queens' music. Another sensational Houston band: the coming years will see them translate to the mainstream. Deep Cuts are a Latin boy band but one who make serious music. CB aka Country Boy is someone who gives Houston a definite flair and passion. Whilst the city has a great many bands: our hero is among the few great Hip-Hop/Rap acts in Houston. Again, perhaps stereotyping, when we think of Hip-Hop in America our minds go to New York, predominantly. The likes of Beastie Boys and Run the Jewels have ensured New York is firmly on the Hip-Hop map. Los Angeles, again, is pretty reliable when it comes to innovative and quality. CB aka Country Boy is an artist who has his own blend of fast-flowing Raps and thought-provoking lyrics; authoritative delivery and atmospheric compositions. Soul Full was the last album released by CB aka Country Boy (back in 2015) but the future is looking very assured. Beast Mode leaves you wondering what is ahead; will we see another record out this year?
Many reading this will be new to CB aka Country Boy. Even if you are not a Hip-Hop/Rap fan; you will find much to love. Inspired by the likes of Biggy, 2Pac, DMX; Project Pat, Fat Pat, Z-Ro; UGK, Scarface, OutKast, and Nas: if you are inclined to any of these acts, you will find much to love within the music of CB aka Country Boy. These musicians should be used as a starting point. Little hints and suggestions of each come out (in 'Country Boy's music) and will please those affiliated and fond of older Hip-Hop. CB aka Country Boy is a modern, forward-thinking musician that has a solid sound but always looks to change things up and adapt. Each song employs new compositional notes and lyrical themes. Inspired by events of life- our hero reflecting on the daily happenings and life events- Beast Mode is one of the most electric and instant songs CB aka Country Boy has created. Previous albums Soul Full and The Flood demonstrated how confident and consistent CB aka Country Boy is. Whereas Soul Full had softer, more restrained elements- bits of Soul and less intensity- The Flood was a more spiky and edgy album. Each record has its own sound and neither replicates the other.
Although CB aka Country Boy puts his stamp on both albums; the diversity and variated between them is amazing. Not one to keep things predictable: The Flood was a change of pace and embraced new themes and concerns. Soul Full had redemptive songs that looked at hope and brighter days. Paens to music and self-confidence came through in an L.P. of uplift and positivity. Sure, a few tracks had anger and negative edges, but for the most part, the record shows its author in a more reflective and optimism mindset. The Flood contained more danger, warning, and fear. As the title suggests: an album that was sharper, more uneasy and tense. Beast Mode comes from that album and is filled with confidence, braggadocio, and attack. Straight from the lights, haze and unpredictability of the streets: a razor-edged cut that is (perhaps) CB aka Country Boy's most scintillating offering so far. Being in such key form and fine voice; let's hope the coming months see the Houston hero plan some new moves.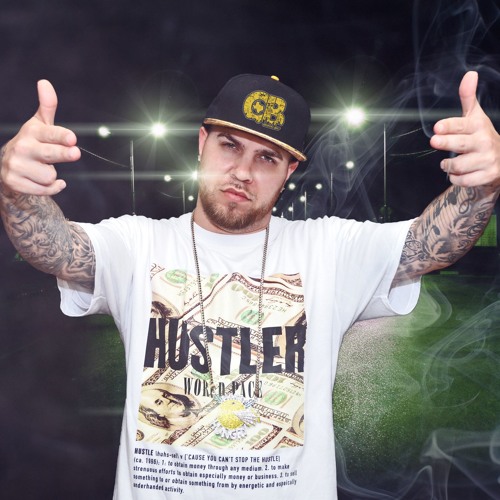 The swansong for The Flood comes in the form of Beast Mode. Glitchy electronics create a definite sense of purpose of occasion and atmosphere from the get-go. CB aka Country Boy is going in hard: in animal, beast mode; you can feel that declaration, venom, and swagger. Our man swings a baseball bat- in the video; a rather apt and necessary prop- and recollects picking up scars and wounds. Fights, metal bars, and concrete slam: the hero introduces us to a jagged world of violence and self-confidence; avoiding defeat and throwing down the gauntlet. Whether earned or not: the arms are out and the teeth are showing. CB aka Country Boy is like an animal and making himself large. Showing everyone who is boss; in Hip-Hop circles and on street levels, he cannot be overthrown. At the early stage, one wonders whether Beast Mode recalls youthful transgressions and reality; perhaps it is a natural default. "All I know" are words that reveal truth and provide clarity. Our man has always lived this way and seems natural tense and coiled. Maybe wary of attack and confrontation; a state of eternal confidence: this is the way things are going down. The lyrics spit and tumble: fast and free-flowing it draws you into its wave and suction. Electronics are fairly light but provide spike, bubbling emotions, and colours. It is a wonderful background that gives depth and drive- almost like a bassline moving through the song- whilst beats are fist-pumping and taut. Tattoos are telling the story and show where our hero came from.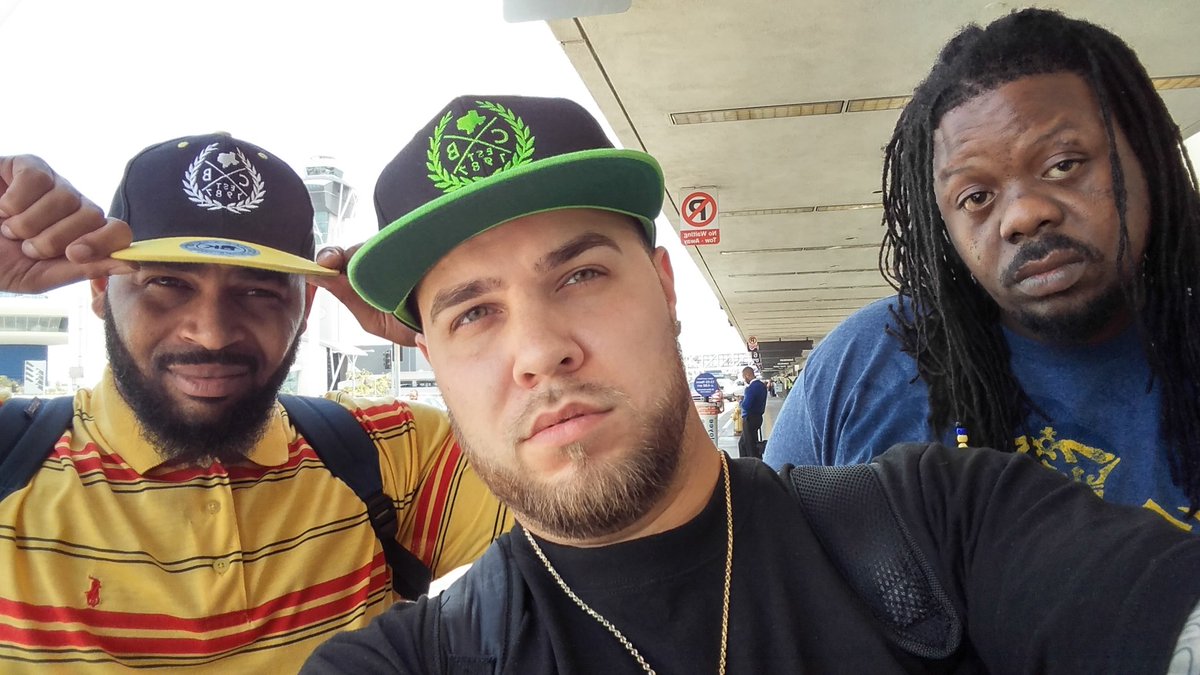 Documenting his loves, losses and days: images flash in the mind and more truths revealed. CB aka Country Boy is blessed and God is in his heart. Lyrics looking at killing and death- confessing sins to a local priest- take your mind into unsettling territory. Whether referring to animals, challengers or something else: you can feel that electricity and snakebite; the heat is being turned up. Perhaps some lyrics get lost in the flurry and rabble; the clarity sometimes suffers because of the sheer energy of the performance. Beast Mode is a song that ticks all the boxes in spite of this. Props must be given to CB aka Country Boy who turns in one of his most accomplished and committed vocal performances. People are jealous and hating the hero: because of his completion and skills; he has been getting grief and facing some stern disapproval. Whoever is in his face and whatever is being said; our hero is having none of it. Throwing two fingers up in a rebellious fit: nobody wants to get in his face and incur his wrath. It is a tense situation and bold proclamation from one of Hip-Hop's brightest stars. Perhaps (Beast Mode) is a documentation of local press and how he is perceived.
It does not matter if you support his plight and agree with what he is saying. Maybe some might be galled at the assertiveness and aggression; the triumphant mood and sense of ego. That is what Hip-Hop is all about; in its D.N.A. and blood. The Hip-Hop world is filled with people trying to get one up on you: it can be a savage and competitive market where Rap battles and feuds are a common thing. Pop and mainstream disputes seem childish by comparisons. Because of this; the abrasive and fraught reality of the culture; it is hardly surprising seeing CB aka Country Boy in fiery mood. If he were to accept this and be beta male; his song would not carry weight and conviction. Every listener will get hooked into the weight and addictiveness of the song. The head will nod and the arms move: it is an anthem that can get crowds singing and jumping. Beast Mode is CB aka Country Boy at his most forceful and hyped. In past songs, there have been some anxieties and fears addressed. Certain records have been reflective and introverted. Even at his most investigative and self-assessing there is a huge confidence and sense of occasion to things. Beast Mode sees the Texas native at his very finest. Few songs make me want to play them again and again for energy alone. Nuance and layers are rife throughout Beast Mode. The vocal is cocky but never too arrogant: constantly hypnotic and in-command. Electronics and beats come together splendidly through the song.
Every time I feature an America or international musician in general; it provides me opportunity to discover new towns and styles. As I mentioned at the top of this review: a lot of my U.S.-led reviews see me stuck in New York and Los Angeles. Not that I am complaining, mind. I love those areas and am never disappointed when N.Y. and L.A.'s finest come to my focus. Every now and then, it is good to recognise other states and cities. One of my biggest regrets is how few American acts I get to review- that hails from outside Los Angeles and New York. Having CB aka Country Boy back and large; it takes my mind to Texas and the music from there. I am a big fan of Hip-Hop and Rap but find few modern artists that really capture my attention and imagination. In the past, there have been plenty of examples that fill my stereo. I have noted giants like Beastie Boys. This year, there has been a resurgence and upsurge in Hip-Hop. Mainstream stars like Drake, Kendrick Lamar; The Game and Kevin Gates have released stunning albums. 50 Cent and Bas- a fair few others- have added their name to the rostrum of Hip-Hop diamonds. I am not saying other genres have not made their mark, as that would be naïve and foolhardy. Hip-Hop struggles to make it onto the radio waves because of its nature (quite profane at times). We are living in a time where certain music is widely played and represented; other genres are niche and struggle for any acclaim. That is what makes 2016's Hip-Hop success so impressive. The likes of Kendrick Lamar have released music that crosses borders and subverts expectations- stunning critics and resonating with a wide range of listeners.
CB aka Country Boy seems a man with no desire to rest and take it easy any time soon. The amount of material he has released speaks for itself. The quality, passion, and conviction grow with every new release. He is a star-in-waiting that seems primed to nestle alongside Kanye West, Kendrick Lamar and the mainstream's best. Influenced by the likes of Scarface and 2pac: who is to say he cannot ascend to their heights in years to come? The touring schedule looks busy and wide-ranging for CB aka Country Boy. Taking in various states and cities: the juggernaut keeps rolling on for our hero. Looking at his social media feeds, you get inside the mind of someone who places music above everything else. Whether making calls and setting up gigs; promoting his work or connecting with his fans- one of the most hard-working and driven people around. We need more people like this in music. Maybe I have bemoaned a lack of energy and smartness from some musicians. Yes, it is hard keeping energy up and making the right moves in music. If you have great tracks and a wonderful voice, there is no guarantee you will get easy success and things will be simple. You have to keep plugging and aiming hard; not let the stresses and bad days affect you. I get to speak with a lot of musicians and so many get deterred and fatigued by the realities of the game. The only way to ensure you get some attention and longevity is to keep at it and stay focused.
That may be easy for me to say, but music rewards those who battle and dream. Originality, relatability and consistency are commodities that are lacking in a lot of new music. There are still too many bands/acts that want to sound like someone else; too keen to copycat them in order to fit in. The consumer likes hearing artists that have a little bit of someone else in them. Naturally, we want a bit of familiarity; something that instantly strikes the ear. Given that, there are limits: nobody wants to discover a (new) musician that sounds exactly like anyone else. Too many musicians hide behind social media and do not actively connect with their followers. Lacking the human touch: it can be sad to see, indeed. Throw into the mix, there are so few musicians that keep producing wonderful songs. Even the most promising- or those we thought would go all the way- tend to struggle after a time. CB aka Country Boy suffers no such fate. You can hear his origins and the types of acts that have compelled his music. Little shades of 2pac and DMX are in there, but for the most part, we get something very veritable and native. Beast Mode shows how assured and consistent our hero is.
I have speculated whether an album is due and have not heard anything via social media. It would be great to hear a new CB aka Country Boy cut before 2016 is through. Previous albums and releases have been met with huge acclaim and respect. No doubt remains in my mind: the next few years will be very prosperous and wonderful for the Houston star. He is working on new projects and films; constantly touring and making sure he connects with the people. One of those musicians that not only (has) managed to stay relevant, popular and strong: a young man whose best days are still in front of him. It would be great to see CB aka Country Boy comes to the U.K. and plays here.  I am not sure whether he has come over here, but there is certainly a demand. Maybe U.S. commitments will make that impossible, but let's hope it is a future possibility. Britain has some terrific Hip-Hop/Rap artists so there is a market for CB aka Country Boy to prosper and inspire. Whatever he has in mind with regards touring; it will be interesting to see if he comes across to Europe. I know he has a fanbase over here and that will only increase with the release of Beast Mode. If you want an artist that brings something new, edgy and ambitious to the table; ensures the songs stay in the head, then take time out and discover Houston's CB aka Country Boy. In a music world, that is crowded and uncertain…
HERE is someone that never disappoints.
____________________________________
Follow CB aka Country Boy
Official:
https://www.countryboyraps.com/
Facebook:
https://www.facebook.com/JonnyCarrollMusic/
Twitter:
https://twitter.com/cb_countryboy
Instagram:
https://www.instagram.com/countryboyraps/
_________________________________
Music
https://soundcloud.com/countryboyraps