TRACK REVIEW:
XamVolo
Runner's High
9.7/10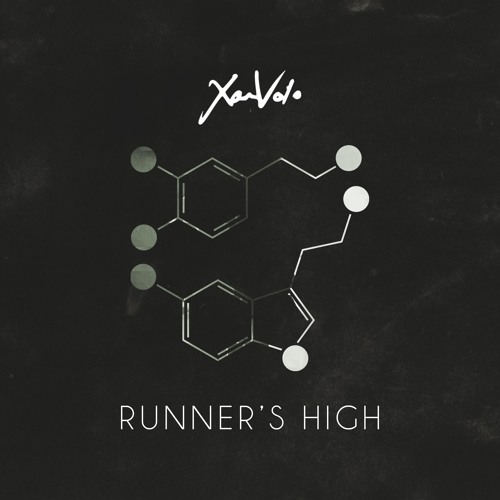 Runner's High is available at:
https://www.youtube.com/watch?v=hsG2M-uNUX4
RELEASED:
16th June, 2016
GENRES:
Jazz; Alternative; Soul
ORIGIN:
Liverpool/London, U.K.
____________________________________
IT is quite an understatement to state…
the world has undergone a lot of turbulence and uncertainty the past few weeks. Everything from (repeated; continued) terrorist attacks and economic/political strife stalks us: a dark shadow that continues to chill and terrify. Away from that, celebrity deaths- how many more will 2016 see? –and uncertainty is creating an odd mood. The spirits are down- whether you see this year as cursed- and the general population are divided. Against the backdrop of this upheaval; music seems a necessary balm and medicinal countenance. Before arriving at my featured artist- a hot, young talent is ever there was one- it is pertinent reflecting on this year's music- and acts coming through- the rich variety of voices out there; artists that develop and adapt to their (changing) surroundings. New music is a curate's egg that is hard to crack. In terms of the underground acts, those unsigned, under-the-radar, I have seen a lot of brave and bold artists emerge. There is such a sense of purpose, passion and drive (among musicians) that makes me very excited- a new generation that can make some real changes- more on that latter. It is the mainstream that, surprisingly, have been in fine form this year. 2015 left me a little dispirited and unsure. Yes, acts like Kendrick Lamar laid down incredible statements- an exception that proved the rule.
Conjoined to a mortal and sobering calendar year; some of music's greats have departed the world; has been some splendid music. Quick-dropped releases; from Radiohead, James Blake and Beyoncé, took up by surprise; providing emotional, career-best songs in the process. Fresh acts like Beyond the Wizards Sleeve look set to make a big impact. 'Old masters' Paul Simon, The Avalanches and DJ Shadow are back in force, the former emphatically; the others beneath their best, whilst nuanced, stunning records from Laura Mvula, Anohni; Daughters and  PJ Harvey have given us plenty of treats and wonder. It is only July and it has already been a bumper year for albums/musicians. However you approach this year- a fatalist who sees it as a sad one; an optimist who sees light and hope ahead- music is that static and certainty: something that will always give comfort and direction; a political party that works for the people. Given the proliferation and accessibility of music-streaming sites, making sure your music is expressed openly and freely, it can be tricky taking it all in. It is concerning how much musicians have to struggle; new artists often struggle to make money and survive- that is best for another day. You cannot deny how rich, varied and exceptional today's music is. Different people have different bonds to music: what defines it for them. Whether you love deep lyrics and cutting lines; a full and powerful composition: for me, the voice is king. It is the delivery point for songs; the instrument that brings songs to life. One of the most depressing aspects of music is poor/unoriginal vocals. Too many musicians do not win you with their voices: they can be stale, limp and un-contoured: not capable of gripping the emotions and registering an impact. Luckily, plenty of wonderful singers exist: fully able to get hairs standing on end; the blood rushing and the jaw dropped. I have been lucky enough to 'discover' some tremendous singers- Lánre is the latest, real treasure- and it can be hugely rewarding. Unless you are a world-class lyricist- not too many on the modern scene- or a tremendous composer: the voice, is that selling point; that hook that gets the listener involved and seduced. I have mentioned artists like Radiohead and Laura Mvula- two 'complete package' acts that are exceptional in every department; but how many truly original, archetypal voices are out there? I bring this point up- in my usual, around-the-houses manner- to introduce XamVolo. If his looks and style do not strike you- a mix of Miles Davis, André 3000 and old-skool film icons: someone who sticks in the mind and stands out from the pack.
A very striking and impressive young man: his voice defies description, synonyms, and rational explanation. The much-lauded vocal giants of the mainstream, Adele among them, are starting to lose that unique edge (lyrics and subject matter too rigid; not giving the voice a chance to shine) whilst XamVolo has plenty of dynamic back-story and wonderful, colourful sides: someone who has that instant star quality. Some musicians shout their presence and force themselves upon you: XamVolo is a more seductive, slow-playing artist who has exceptional gravitas and authority being who he is- without pretense, overpowering and forcefulness. I need to raise a new point; before I come to that, let's meet XamVolo:
 "I can't really think of much else outside of music day-to-day," says singer/songwriter and producer Sam Folorunsho a.k.a Xam Volo. "I thought that it must be possible to become a musician, so I decided to put my all into it."

At the age of 21, XamVolo seems wise beyond his years. A true artist, he oversees every element of his music, which he describes as "a messy mind over raw, dark jazz grooves". Since moving to Liverpool to study in 2012, the Londoner has embraced himself in the local music scene with his unique and enigmatic take on Neo-Soul and Jazz. Influences from Erykah Badu, Miguel, Frank Ocean and Maverick Sabre echo in his music, with a gospel-infused sophistication and often abstract lyrics. 

"I was into Grime when I was younger," Xam Volo says. "Slowly I developed a taste for RnB through Hip Hop, before discovering Jazz and Soul and really falling in love. Neo-Soul may be a newer genre, but it captures all the elements that I love about music, and it's home to such a distinct and timeless sound." While studying for his degree and craving a more creative way of life, he began taking his music seriously before deciding to make it his chosen career. "An older friend gave me his copy of music software FL Studio 7 and I began making my own songs, " he says. "I haven't looked back since."
He describes growing up as "hard, identity wise," but adds that his childhood experiences have made him become a better artist today. "I lived fairly comfortably, but even as a child I was made aware that material things weren't everything. The experiences I had growing up are a part of who I am, and for that I am grateful." With one younger brother, he says that his family is close but "isn't too involved" in his music. 
As his career began to take off, and with a number of self-penned songs under his belt, Xam Volo began playing gigs in London and Liverpool. He performed for a few gigs held at the members-only GH Bar, which saw him perform acoustically with the resident jazz band around Soho. It was live performances such as this that gave him the confidence to apply to perform alongside other local unsigned artists at the Liverpool International Music Festival (LIMF). As one of the five overall winners – chosen from thousands of hopefuls by a panel that included Grammy Award-winning producer Steve Levine – Xam Volo was deemed by the judges as ready to embark on a professional career in music. The five winners, along with 10 other finalists, performed on the LIMF Academy Stage in the Sefton Park Palm House over the 2014 August Bank Holiday weekend, in front of thousands of music lovers. Describing the event as one of his career highlights so far, he says: "It was brilliant to receive so much exposure for my music at the festival. I'm really proud to have been a part of the 2014 academy, and I'm looking forward to seeing the artists that emerge as part of the 2015 event."
Xam Volo also released his EP Binary In Blue in 2014; something that he admits was intended as a darker project but was re-started because he wasn't happy with the original. He chose the name for a few reasons – binary as meaning 'two parts,' because he viewed the EP as having "two widely relatable songs and another two calmer and artier tracks". Despite it not being Blues in genre, he picked topics that he felt paid some level of tribute to Blues music and its culture. Described on Soundcloud as 'alternative Hip-Hop, Soul and Jazz,' the Binary In Blue EP can be downloaded at XamVolo's Bandcamp page. 

As well as his growing music commitments, Folorunsho has another creative talent, as a graphic designer. "I've done that longer than music, but it isn't as interesting," he says, adding: "I guess I get to design my own album covers." With music where his heart truly lies, he believes firmly that "there are so many musical needs to cater to – any sound will resonate and fill its own gap. There's always someone out there who will crave your sound."
Looking to the future, XamVolo hopes to gain more exposure, grow his team, and learn more through performance and collaboration. He says: "Ultimately, I want to create a community sharing the mindset I express through my art. Whatever happens, I'm excited to find out if the path I end up following gives me a career even more suited to my character than the one I can fathom currently. Then, who knows how much further I will be able to aim?"
 The young musician has had quite a hectic and fascinating past few years. Starting out in Liverpool; cutting his teeth and experiencing his first music crushes; XamVolo has moved to London: a natural Mecca for inspired musicians. Comfortable and vibing from the cosmopolitan smoke and side-street-treasures of the capital: the people and city have got into the blood; compelled his songs; made quite an impact. There is a great mix of traditional and unique with XamVolo. A solid and wise academic path ensued: studying a music degree; leading him to crystalise his ambitions and purpose; a great team behind him: the hero has a solid support and knowledge base at his disposal. A lot of artists arrive, perhaps without a degree or studying music, and do it alone: progress and discover through feel (rather than form). That is not to say XamVolo lacks passion, soul, and authenticity- he is one of the purest and natural musicians around. Gaining experience and education: that has helped shape his sounds and direction; enriched his (beautiful) tracks. Enigmatic, mysterious and genre-fusing: the likes of Maverick Sabre and Frank Ocean are thrown into his melting pot.
Through Grime, a genre I am particularly fond of, Hip-Hop and Jazz: the young man has surrounded himself with some exceptional sounds; a wide range of musicians- each element and idol goes into the music. A chameleon and ever-changing young man: XamVolo has struggled to find identity; his early life was uncertain and tough. That modest and struggling upbringing- material possessions took a backseat to less extravagant realities- would break and unsettle most people. For XamVolo, the opposite has true: it has made him the person he is today. Shifting and blending into his environment- taking to London with verve, wide-eyed curiosity, and ease- this year has been a productive one indeed. XamVolo is someone who has the passion and talent to go wherever he wants in this industry. Runner's High- his latest single- has already picked up acclaim and huge respect. Knowing what we know: XamVolo gets involved in the whole creative process; always thinking of ideas and new possibilities; what are we to expect?
This year has already been pretty hectic for XamVolo. The Closing Scene, released in February, was the first E.P. of 2016. Featuring compromise between isolation and self-dependence: there is a growing tension in the production, as each track progresses, and a sense of uncertainty pervades. Rescue Me opens (a confident E.P.) with under-the-surface swagger and purposefulness. Images of escape, self-dependence and escape intertwine- perhaps appropriate given the reference to Harry Houdini in the song- and there is a blend of claustrophobe and open declaration. The ego is undamaged to begin- as XamVolo attests- before an inner chaos unfurls. Be Cool is a felicitous inclusion that provides self-assurance and reassurance. Even when the pressure mounts and there is expectation mounting; it is okay to be relaxed and kick back from time to time- take it easy and chill. XamVolo is a busy artist always striving for bigger and better. Whereas Rescue Me possessed that edginess and rushing composition; the cool-as-you-like vocal and underlying tension- sounding like a Bond score; a tense scene unfolding- Be Cool's composition is eponymous and refined- replete with soulful groove. Bone Marrow looks at a lack of experience: XamVolo is a young man with a lot to learn; there is'darkness'- a synonym for that naivety and need to progress- that creates another nervy, nihilistic number. Breathe Slowly ends the E.P. is the precipice of the downfall: the apogee of self-destruction and solitude.
The Closing Scene, which could reference a film's troubled, dramatic ending, becomes more heated and walls-closing-in with each number. The swansong sees that uncertainty really strikes hard: dilemmas are becoming suffocating; the hero is out-of-touch and struggling to take it all in. Met with respect, acclaim and fascination: that E.P. cemented XamVolo as a truly unique talent: one with a lot of questions on his mind; a restless soul in search of answers. Contrasting unflinching, cinematic compositions with composed- almost romantic at times- vocals and you have an artist who has few direct equals. Upon hearing The Closing Scene; you are compelled to listen again and study the songs- it takes a few listens to really get inside the music and its complexities. The listener poses their own questions and everyone will have their own takeaway. Runner's High continues where The Closing Scene left off. The beats stutter and scrabble; the electronics fizz, rapture, and retreat- a song filled with emotions, life, and energy. Runner's High could exist as an instrumental: such is the quality and impact of the music itself. Confidence is in no short supply from XamVolo. If The Closing Scene documented a young man unsure of himself; understanding how he needs to be hard on himself at times- the abiding sentiment was one of fear and disconnectedness. Compensating a heavy and burden-damaged soul were compositions (and vocals) filled with richness, beauty and huge highs- primal and sexual at times. Another E.P. will be arriving this year; an album is in the works, too. I know how far XamVolo has come as an artist. Every new offering increases his (solid) foundation and shows new talent and layers. One of music's most distinct and captivating new musicians keeps getting stronger and exceptional. If Sam Folorunsho- the man behind the moniker- feels he is not as fulfilled and knowledgeable as he should be- the music he is making fills gaps and highlights an extraordinarily progressive artist.
Synthesisers and electronics kick and cabaret into life: Runner's High begins with a chest-protruding, all-kicking, all-swinging, singing bonanza. There is a coolness and catchiness; an original bent that gets the listener hooked instantly; charmed and dragged into something immersive. Jabbing, static beats- that provide current and prowess- and the finger-clicking, scene-setting electronics are tied together with an exceptional, if understated, vocal. Our hero delineates his words and has an echoed, distorted quality. Against the ever-vibrant, vivacious compositions, there is a mystery and drama unfolding. Our hero recalls breaking bones and running through fires: at once, you start to imagine the story and where this song originated from. Evading enemies and overcoming strenuous obstacles: the revelations of a man who is trying to escape the past? A bad situation he is trying to forget? Whatever compelled the words, it is hard to evade the mixture of sultriness and danger; a clash of emotions (and styles) that gives the song such a weight. Few artists present tracks the same was as Runner's High. R&B sway- the composition has velvet smoothness and a definite sexiness- and Jazz suaveness unites in something quite remarkable. The compositional is part-casual, part-urgent; the vocal precise and measured- a song that wants you to take in every note and semblance. Children in burning towers, perhaps a metaphor for how life has unfolded, are sentiments/expression that provokes imagination and speculation. XamVolo writes music of all differing kinds to express the spectrum of his talent: just what he can do and how many sides he has. Previous tracks- across The Closing Scene– investigated self-worth issues and his place in life- whether he was as satisfied as he should be.
"We need more air" is a coda repeated; almost in a sense of desperation and suffocation. From the burning towers and the chase- trying to outrun enemies and find safety- you can feel the exhaustion and tightness. Our hero is at his most insistent and compelling: a mantra that is backed by jagged electronics and hardened beats. From a Jazz-cum-R&B motif; elements of Dub-Step and Electronica come in- making the song a lot more vengeful, animalistic and attacking. Vibrating, epic and intensified: the listener is enveloped in this whirlwind of sound. XamVolo keeps his voice restrained and disciplined: never losing himself in emotion or becoming too angered. We are all "changing forms" it is told. Every fresh line provides a piece of the story; a new confession that fascinates the mind. Provided the song's title- the feeling of euphoria that comes from long-distance running- perhaps there is a feeling of transformation and betterment? Maybe the past was harsh and unsure; childhood dramas and being wayward; now there is ambitious, direction and focus. Unable to control forces and the changing ways; more ideas and possibilities enter the mind. Not only is the composition a fascinating and beguiling thing- changing the mood and dynamic- but the vocal is not to be outdone. Sections are layered whilst others are repeated; the central voice is strong and demands attention- together, the result stirs the senses. Accolades fade and attentions will wane, our hero tells. After that has occurred, and the 'best' days have passed; there is that runner's high. You sense a man that is thinking into the future and worrying slightly. Progressing and improving since childhood; the current highs and success might be temporary and capricious. If the adulation and prosperity, as it is now, seems short-term and unsure; the future is going to be bright indeed. Our man has reserves of energy and always looking ahead. Times can be bad and there are worries on his mind. The more deep thinking and speculative will look beneath the lyrics and seek hidden meaning.
On first listen, you feel like you have it all worked out. XamVolo is looking at the past and how his days have stacked up. He thinks about the future and realises how changeable things are. Runner's High– the title alone- makes me question my original impressions. Maybe this euphoria and stored energy are unreal and false. Playing a melody and using his master key: how long will this quality and innovation keep him in the music industry? That said, the words could be more straightforward and obvious- a man who is riding the high and is in a good place right now. Great songs get you thinking and doubting; positing theories and going right to the core. XamVolo's dramatic and stunning voice makes every word elemental, haunting and intoxicating. Some vocals are ghost-like and stacked; others are elongated or distorted- creating a wonderful soundscape and impressions. Elements of Frank Ocean's experimentation and authority can be detected; shades of James Blake shine through. It is the Blake impression that reflects with me. A mix of his The Colour in Anything era; shades of Overgrown: Runner's High could rival any track from Blake. By the track's closing stages, the fires burn and the song reaches its peak- completely dazzling, gripping and entrancing. XamVolo includes a spoken segment at the very end. Assessing the track, admiring its beauty, he looks towards a music video: how good it would look; the beats and sonics have such a visual appeal that needs to be included in a film. Of course, he was right. The music video goes a long way to bringing together all the images, ideas, and emotions the song promotes. Runner's High is another step forward for the 22-year-old XamVolo. Truly one of the finest and most original talents we have in the U.K. I cannot wait to see how the years suit XamVolo. He has another E.P. (and album) in the pipeline and barely stopping for breath. If Runner's High is an indication of where he is heading: XamVolo is going to be a megastar in no time at all. The track will be included on the forthcoming E.P., Chirality, and will be one of the year's hottest releases.
I often talk of turmoil and the changing world. Two racially-motivated shootings occurred in the U.S. last week; it worries me. Perhaps the human races is evolving, but it doesn't seem to be that way: humans are becoming more base, prehistoric and backward-thinking; not the sign of a developed, intelligent planet. I shall shelve my disgruntled rants, only to say this: if peace and government cannot quell the fear and pain; music has a big role to play. It is not escapism, as much as it's a common voice: something that works with the people; provides answers and wisdom. As good as this year's mainstream has been- an improvement on past years- it is new music that (continues) to provide the biggest spark; those rare artists and brash innovators. XamVolo attracts you by name and image alone: a man that has worked hard; learnt a lot and takes this all on board- a complete musician whose best days are ahead of him. Some great, Jazz-inspired singers- such as Gregory Porter- show how effective the voice can be.
There's a wonderful, single-minded approach from XamVolo: somebody who puts everything into music; that is his chosen path and dream. Music does require that un-blinkered focus and determination. It is a business that will happily bury those not up to the job. Fortunately, XamVolo has many years ahead: someone who will be a mainstream star and inspiring figure. Given his background: searching for an identity; building his C.V. and gaining recognition; it seems like the future is set. That passion and pledge will see him rewarded. Runner's High is the finest song from him: something that emphasises the voice and showcases the fine lyricism and genre expertise. XamVolo blends Soul and Jazz with something darker; a cocktail of shades and emotions that touch the listener directly- it does something quite fantastic. Brought up on music- XamVolo began playing and practicing when he was 12; singing to himself in G.C.S.E. exams- and has hardly slowed down since. Everyone from Erykah Badu and J. Dilla has influenced the young musician- Robert Glasper and Janelle Monae can be included.
Only just in his 20s: XamVolo has written and produced the Chirality E.P. Jazz and Soul mixes, despite the tender years of its author, signals progression and maturation: a musician that is growing and probing; discovering new possibilities. His raw, cinematic and dusky music unites older and contemporary influence: a four-track collection that is gathering support from the likes of Huw Stephens and John Kennedy. With several releases under his belt: it looks like the coming years will be very exciting and prosperous. Alongside Paul Phamous and Malay, the producers for Frank Ocean's Channel Orange, the debut L.P. is coming up. Not only will that be an opportunity to hear XamVolo fully-fledged and in his element- that amazing music fully exploited and defined. It is wonderful discovering an artist that is so consistent and ambitious. Hardly breathing between releases: a musician that is constantly working and releasing material.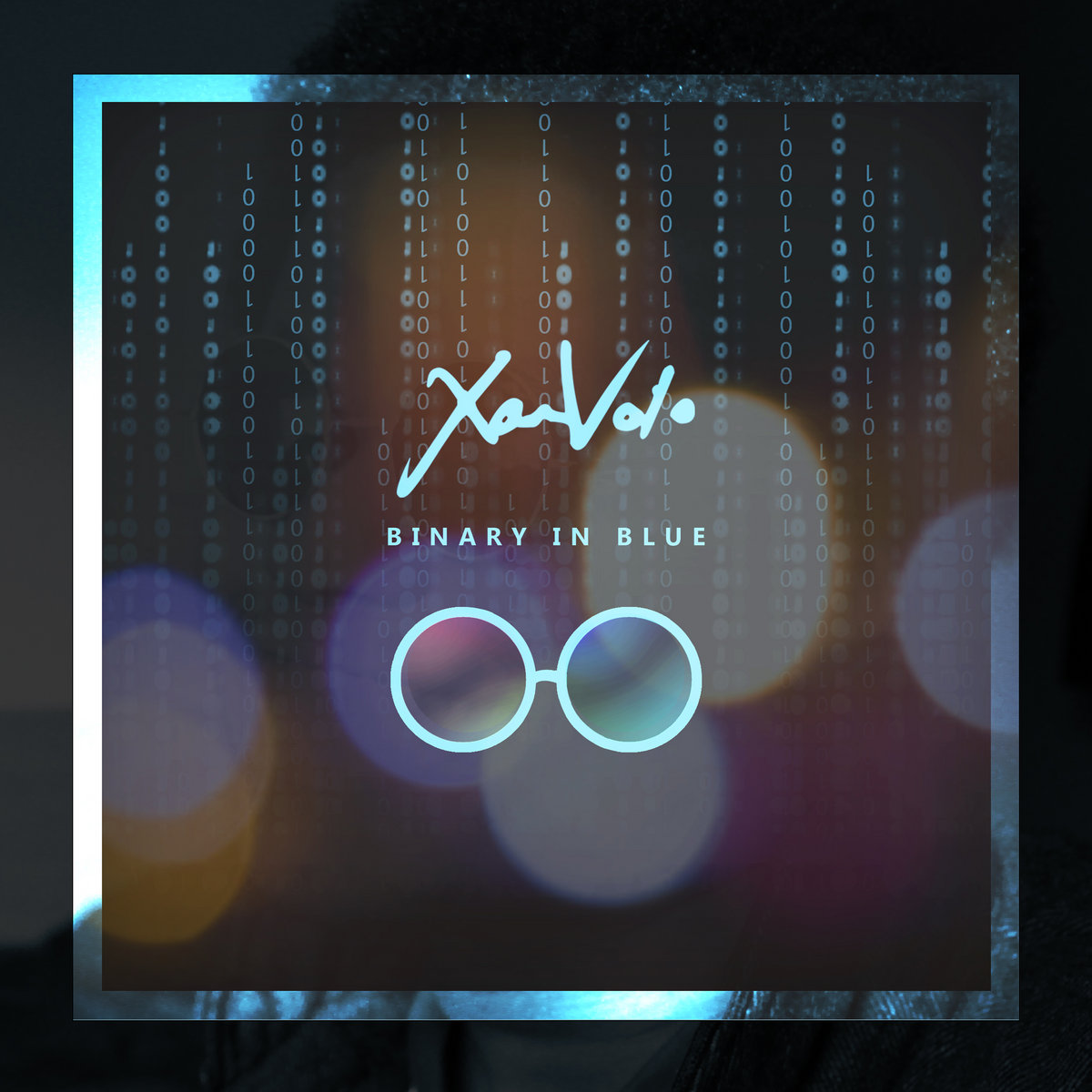 It is hard to compare XamVolo with anybody out there- in terms of sound, personality and back-story- which makes him an extremely exciting proposal. The social media numbers are growing- his fan-base is building; huge numbers are behind him- and the touring schedule looks pretty busy. I would love to see XamVolo in London- not sure what his tour dates are looking like- and witness the musician close and raw. The forthcoming album, in addition to Chirality, highlights a phenomenal talent who is just getting started: a man who has a bright, golden future ahead of him. If you are unfamiliar with him, and not heard the music, then start with Runner's High. Allow the music to feed in the soul; that composition get into the veins; swim in the imagination and provide a huge reaction. XamVolo is on a mission:
WATCH him soar.
__________________________________
Follow XamVolo
Official:
Facebook:
https://www.facebook.com/Xamvolo/?fref=ts
Twitter:
Instagram:
https://www.instagram.com/xamvolo/
_________________________________
Music
https://soundcloud.com/xamvolo