TRACK REVIEW:
Chris Selman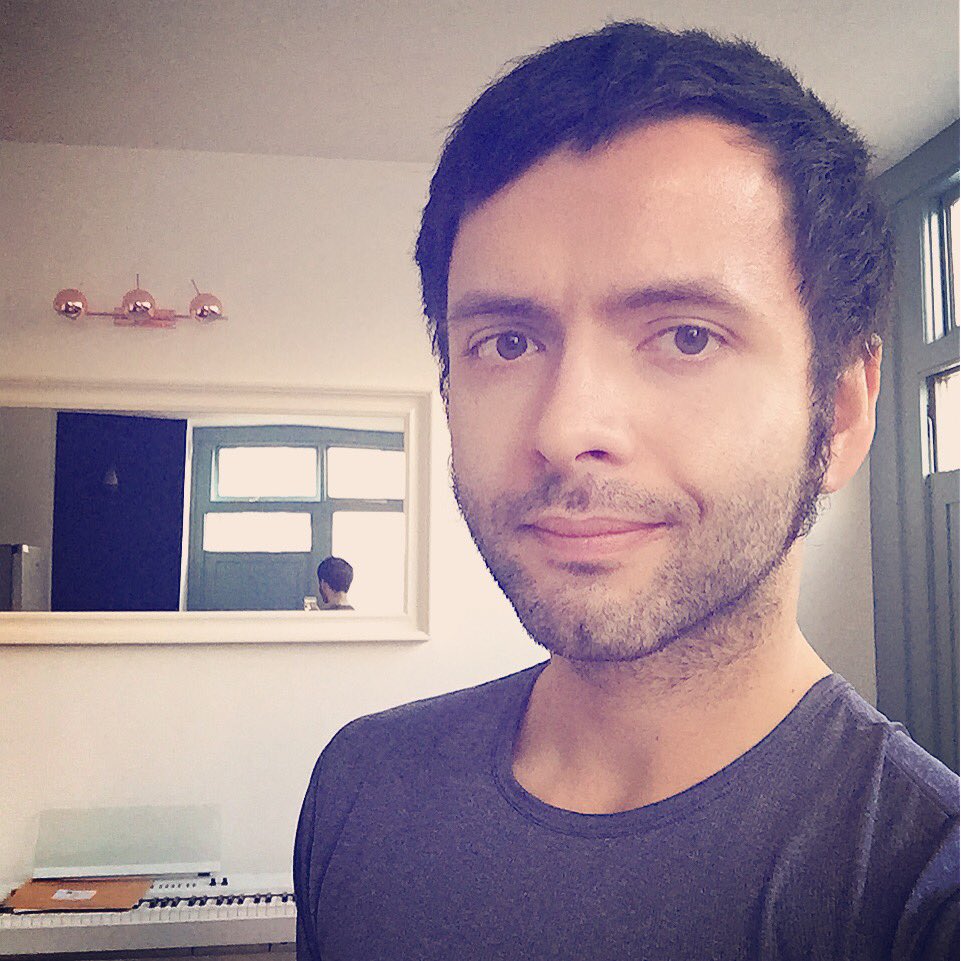 Solidarity
9.4/10
Solidarity is available at:
https://itunes.apple.com/gb/album/solidarity-single/id1125347147
RELEASED:
17th June 2016
GENRES:
Folk; Acoustic
ORIGIN:
Manchester/London, U.K.
____________________________________
AFTER the fever and sweat of…
Glastonbury (and the festival throngs): it is nice to take things down a notch and reflect on something more serious and deep. It is great surrendering to the haze, amazement and merriment of the festivals. Once it is all done- and the mud has been scraped from the boots- it is back to life; back to reality. Given the subject of this review- in addition to talking about the musician behind it and where he comes from- the subjects of solidarity and togetherness come to mind. My featured artists- and his track, Solidarity– was penned in reaction to the horrifying events in Orlando. When Omar Mateen- the man responsible for 49 deaths and dozens of wounded others- decided to open fire in Pulse– a high-energy gay club in 1912 S. Orange Avenue- he changed the face of the modern world. We have all lived through terrible gun crimes and horror: few have hit us as hard as the recent ordeal. Around the world- nearly on a daily basis- there are acts of terrorism and murder- rarely do we see the human element; get extensive coverage and a glimpse into the people affected. The Orlando shootings were analysed and widely represented: the images and insights flashed across our screens; the magnitude of the shooting become very clear. Piece by piece, we were told the movements of the night: the fact the gunman visited the club; he was angered by seeing two men kiss in Miami; he had been interviewed by the F.B.I. before. From the anger and upset of the event- that still reverberates today; several weeks after the fact- there is this movement towards pride, unity, and understanding. Issues around tolerance and homophobia have been placed into the forefront. Whatever motivated Mateen- whether it was a hate crime or the will of I.S. – we shall never know. Speculation, theories, and finger-pointing will solve nothing. What we need to do is stem the tide of gun murders: make it hard to access weapons and police those who are seen as dangerous and volatile. Perhaps an impossible dream: the U.S. needs to wake up to this latest bloodbath and realise it cannot go on; stop kowtowing to the gun lobbies and nuts that hang to the Constitution like a petulant child. If things continue this way: America will not be the land of the free and the brave; it will be a toxic cauldron or hatred, aggression, and undisciplined violence. It is those standing up and taking action that will make the difference.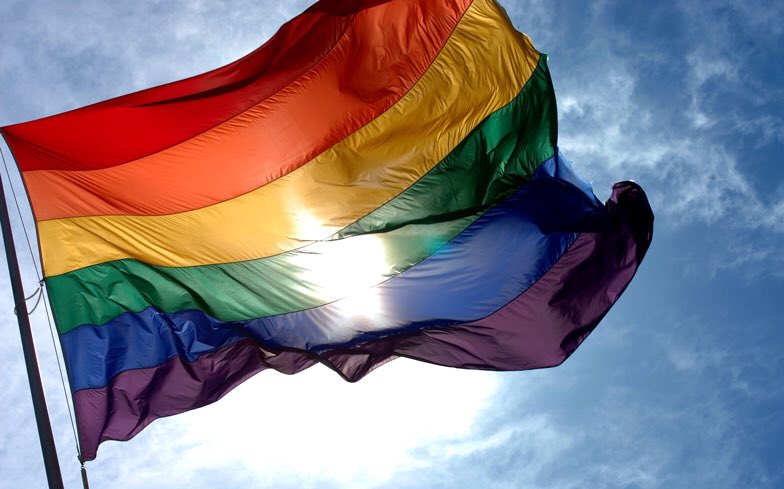 Outside of the political rebels- those in U.S. government who stand up against the idiots who allow this to happen- musicians are becoming involved; making their voices heard. Just like J.J. Rosa- the London musician who penned a song in response to the Paris shootings last year- Manchester-based artist Chris Selman headed to the studio with a heavy heart. Solidarity does what it says on the cover: it implores love and peace against those who threaten the good in this world. These ideals and aims might seem like a '60s movement; a Summer of Love unfolding- perhaps that is where we are heading? I would like to think this summer is defined by a mass togetherness: the public joining in force and celebrating peace. Perhaps idealistic; the likes of Selman's Solidarity could inspire other artists to put pen to paper- release songs that create awareness and raise funds for charity. Before I come to the song itself- and have a look at Selman's past endeavours- I wanted to look at Manchester music and Pride in London. Based out of Manchester: Selman is based in a city that has produced some of music's finest acts. From the '80s-'90s gods The Smiths, The Stone Roses and James; 'Britpop' leaders such as Oasis; modern innovators such as Everything Everything and PINS: the city boasts so many wonderful, astonishing musicians. Throw into the mix Horsebeach, Blossoms and Whyte Horses: some of the future-leaders of music. Blossoms are gaining especially hot praise: one of those bands once heard; will be in your regular rotation for months to come. Spring King, Man Made and False Advertising are well worth your time: a few bands that do not play by any rules. False Advertising is a trio I have reviewed before. Their D.I.Y., Grunge-Rock band are festivals kings in the making: I suggest you head their way and see what the fuss is about. Selman's alma mater Words & Noises are a keen duo that is being heralded and tipped as stars of the future. I have spent a lot of time- over the past couple of weeks- looking at U.S. and London music: negating and overlooking the joys of Manchester; one of the most important and inspiration places for British music. Whilst not intending to raise the stock of Manchester- lest we forget the true purpose of this review- it is worth taking some time out to discover some Mancunian treasures.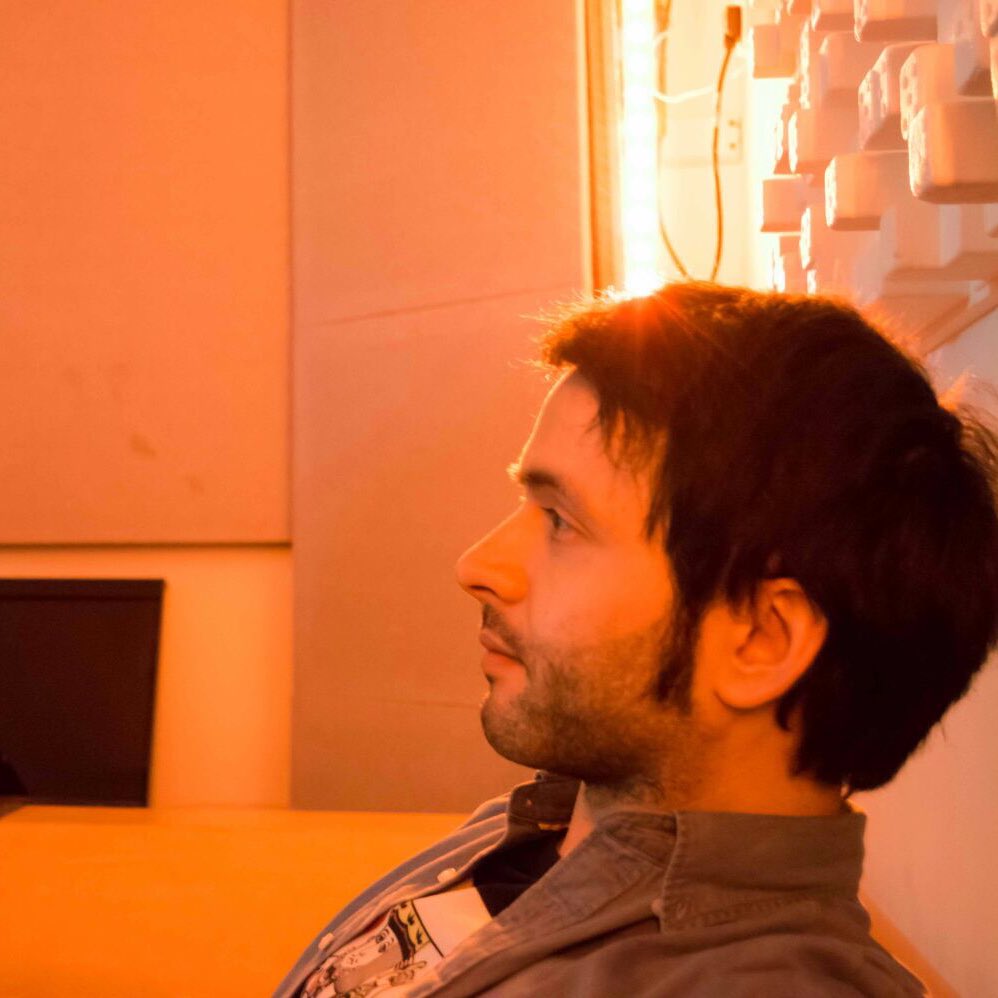 With so many eyes cast to London and America: we often overlook Manchester and how important it is to modern music. So many terrific bands and solo artists are coming from the city; dynamic duos and lustrous trios- a cavalcade of hungry artists that have their own style and take. Selman is one of the most promising and consistent musicians in Manchester. Aside from his Words & Noises work: his solo endeavours have gained huge traction; marking him as a fine artist in his own right. It will be fascinating watching Selman as a musician: he has so many ideas and energy; witnessing that take shape is going to be very exciting. Pride in London is just wrapping up in London and has brought the nation together. Free from incident- nothing major at least- it shows those who celebrate love and equality are much more peaceful than those who celebrate football- an example has been set that should be followed to the letter. Colourful, vivacious characters; wonderful musicians performing; people getting together to celebrate the L.G.B.T. community. Events like the Pulse massacre have made this year's pride more relevant, attended and exposed: some good has come out of the tragedy. Yesterday, I saw the news piece where a police officer broke ranks to propose to his boyfriend: captured on film; it went viral and showed the love and affection shown at the festival. London has always embraced multitudes of religions, races, and cultures: hardly surprising Pride in London has attracted so many people. Proceedings are starting to wind down but the legacy and lesson will be this: the L.G.B.T. community deserves the same love, support, and rights everyone else enjoys. So many (lesbian, gay, bi-sexual and transgender people) have to struggle against prejudice and judgement: this should not be happening in 2016. The inalienable should not have to come about after mass shootings. The coming weeks and months will be quite unstable and uncertain- given the result of Brexit and the anger being felt- so it is important- now more than ever- we become closer and more galvanised as people; work together and making positive changes.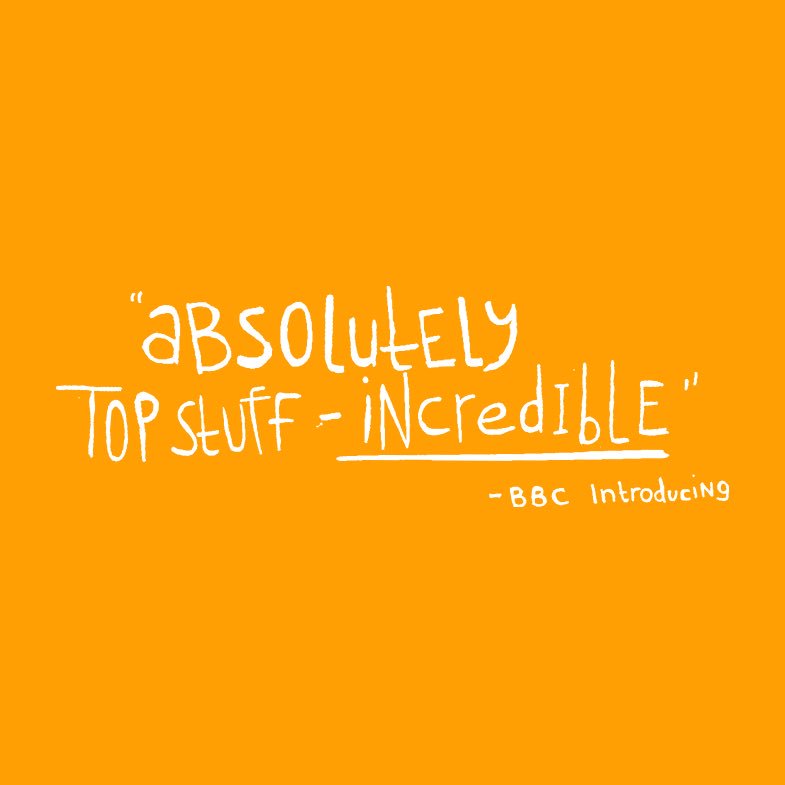 Chris Selman is a busy musician that dedicated most of his time to Words & Noises. The duo will release their E.P., The Collector, this summer. Play Your Cards is the new single and shows what tremendous promise. Alongside Simon Williams: Words & Noises are one of the finest duos out of the U.K. – certainly one of Manchester's finest acts. Selman's current track has been gathering a lot of heated praise. A few years ago, the E.P. All or Nothing was released. Tracks such as Glorious are driving and immersive: showcasing a gorgeous vocal and humbleness- our hero making the most of what he has. Hugely atmospheric and shivering: it is one of the most immediate and bold songs from the E.P. Whether speaking of a love or friend: he will follow "anywhere that you please". A river running into an ocean; an obedient and loyal subject. Modern Romance is a jaunty and celebratory track. The composition has Music-Hall vibes: a show tune that gets the feet kicking and has a festivity to it. Yearning for a lover- it is not the same having them digitised on a screen- the vocal pines for someone far away. Distance and disconnectedness drive the song: there is jealousy and anxiety throughout the song. Unable to keep checks on his lover- whether there is cheating or whatever- that is the way modern love is- we hide behind screens and are losing the common touch. All or Nothing is an apt title for an E.P. that lays its intentions and heart on the line. Looking at love and commitment: a young man that wants more from life; find true romance and find positive. Tracks like The Smile Upon Your Face are heartfelt and highly emotional- the tears and sorrow practically leap from the speakers. Tender and reflective: our hero lays down one of his most affecting and sublime vocal performances. A confident and compelling E.P. from a terrific songwriter.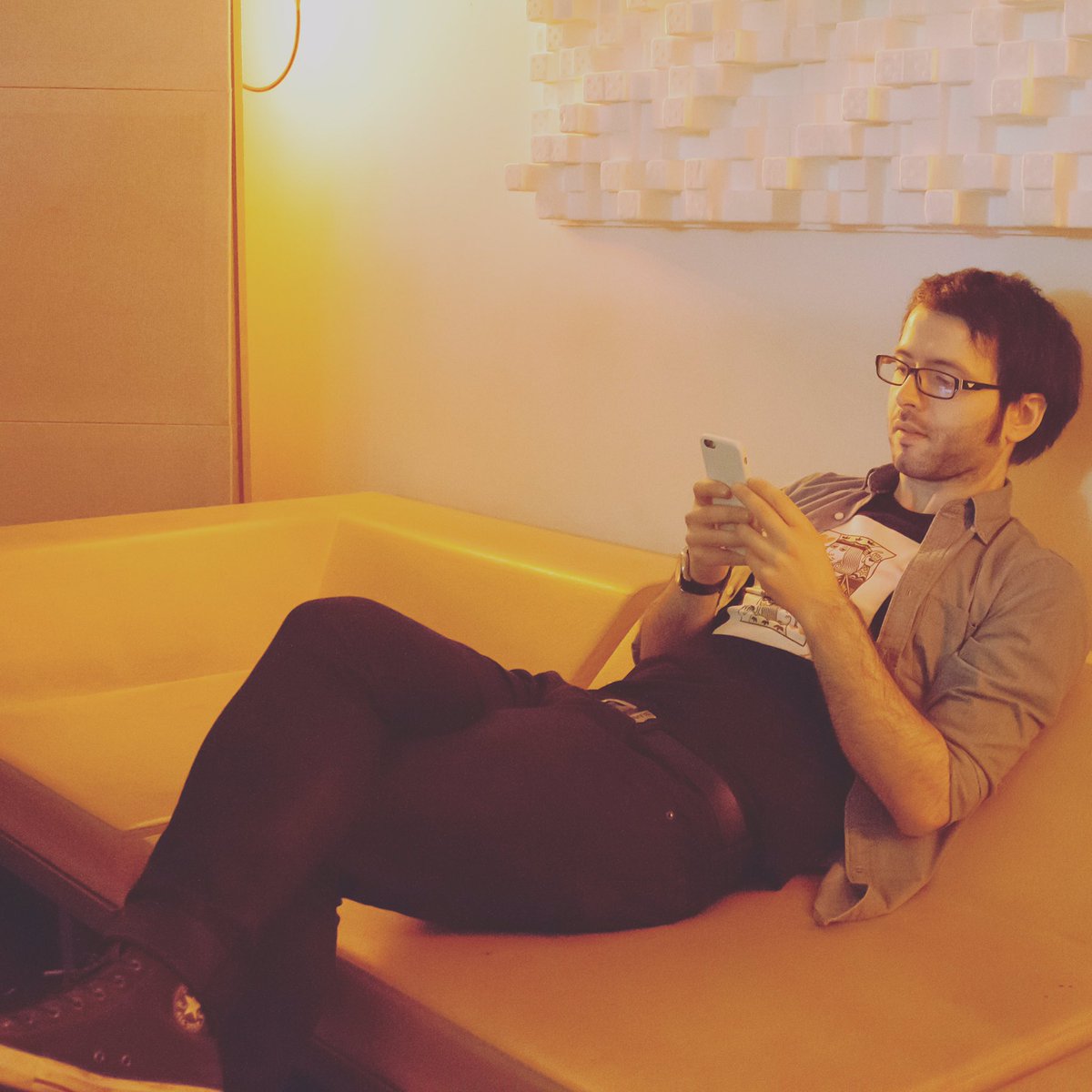 Since then, tracks like The End of the Night have arrived (released a year ago). Embracing Country and Folk vibes- changing directions from the E.P. – it has a consistent drive and energy to it. In spite of the common theme- longing for someone nearby; trying to avoid argument and find common ground- the song shows Selman evolving and keeping his sound fresh. There is that personality and consistency- from the E.P. to here- but you can hear the changes and switches. Few songwriters make a difference in their music and ensure they expand their horizons. Perhaps time in Words & Noises- and writing with Williams- enforced this directive- perhaps motivated by new music and bands in Selman's collection. Over the past year, Selman has been spending most of his time working with Words & Noises. Although The End of the Night was on SoundCloud a year ago: I believe it was completed long before then. Selman has been releasing singles for years- 2010's The Gender Agenda; In the Morning in 2009; Falling Down Again in 2012- but Solidarity is the first new single for a few years. It is understandable there were some nerves when it was released- whether that old magic and confidence would come back. The truth is, the confidence, quality, and distinct sound is all there and solid- no need for any nervousness. Solidarity has a D.I.Y. sound- it was recorded at Selman's home studio in a short space- but that embracement of urgency works wonders. If it were tailored and toiled over: it would lose that naturalness and fire; perhaps sound less genuine and too studied. The loose edges make Solidarity sound like a calling-out; a plea from a musician that feels the pain of millions. Despite the fact the mass-shootings were a couple of weeks ago: the song is no-less-powerful and meaningful; we all still feel the marks and memories.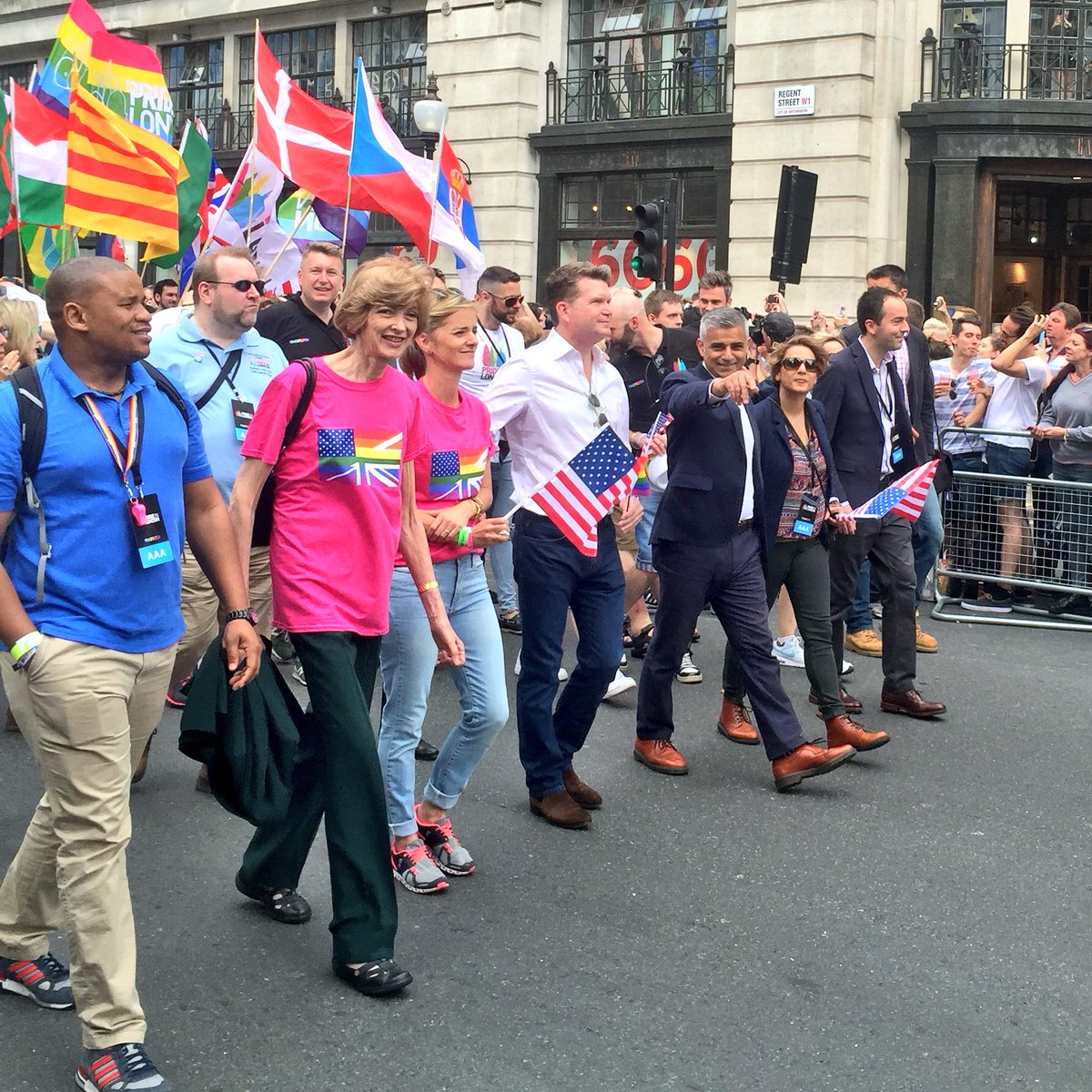 Given the impetus and circumstances behind Solidarity: the track has a refined and emotive beginning. It does not explode in anger or start aggressively. There is anger and upset in Selman's soul but he channels this into something composed, graceful and compassionate. Having been recorded quickly: the track sounds incredibly clear, professional and assured (fears of rough edges and uncertainties are dispelled within seconds). A flowing piano arpeggio is neither funereal nor too upbeat: it is reflective and respectful; towing the line between uplifted and respectful. Our hero comes to the microphone; his first words ask a pertinent question: "Why would you hate us/for being born a certain way?" That is a question we all asked; something particularly relevant to Selman and the L.G.B.T. community. The Orlando massacre seemingly came out of nowhere. If it was a direct attack on homosexuality and difference- or a crusade and personal agenda- it was a vile act that claimed the lives of some kind, decent and innocent humans. The hurt and confusion can be heard in the vocal: a pained delivery that manages to keep together and not crack; showing the bravery and fortitude of Selman. Caught in the immediacy or emotions- at a time when the tragedy was new and raw- the song is surprisingly dignified and sagacious. Selman looks at the uncertainties and challenges of coming out. Some feel self-loathing and fear; others receive vitriol and hatred- why go through all that to be judged and scorned? Revealing a lifestyle path that- in this day and age- some do not accept and acknowledge: it takes immense strength and guts to do that. Everyone in the L.G.B.T. community has struggled and found it hard to do so: if the price of that is violence and fear; is it worth the trouble? The answer is very clear: if we all stand together and unify; there need not be that dread and uncertainty.
Orlando's instigator- his name should not be bandied- had his reasons (never justified or sane) but one feels the whole thing was avoidable. Perhaps better education and support- mental health education and more stringent checks from the government- would have stopped the shooting before it happened. "You'd rather bear arms/than hold hands" is directed at the gunman- and anyone who follows his direction- and asks a rather important question. Knowing he visited Pulse– and went there several times- it is baffling that he acted the way he did. In a wider sense, Solidarity strikes against those who promote hate and division above love and acceptance. Riding a beautiful piano flow- that benefits from less polished production- it gives the track constant emotion, shiver, and gentleness. Possessing enough passion and power: any other instrumentation would have been too much; distilled the song and made it less potent. Able to marry and go about their day- Selman representing and speaking on behalf of the L.G.B.T. community- there is also a burden and unease. The legalisation of gay marriage is a fairly recent happening: something that has made a lot of gay/transgender feel more accepted and belonging. In spite of all this, there are those that want to undo that good work and history- spread hatred and abhorrence. "We must continue to fight" is one of the most stirring and standout lines from the song. Even though there have been developments and changes: there is not true equality around the world; some feel like they have to hide away. A lot of towns and people can be judgmental and offended. Not able to hold hands in public- still true in a lot of places- you feel that hurt and bafflement. Imagine being heterosexual and not feeling confident displaying your love- how unnatural and insane would that be? Homosexuality is as natural and normal; it is no different to heterosexual love: why then is there imbalance and injustice. If it results from religious instruction- homosexuality seen as sinful- or generational hang-ups- people of a certain age unwilling to change with the times- we need to all be more understanding and loving. Perhaps London and Manchester- larger cities in this country; the same around the world- are more understanding and less judgmental. Perhaps it is an age demographic- the educated young are less discriminating than their older peers- I am not sure; there is some truth in that.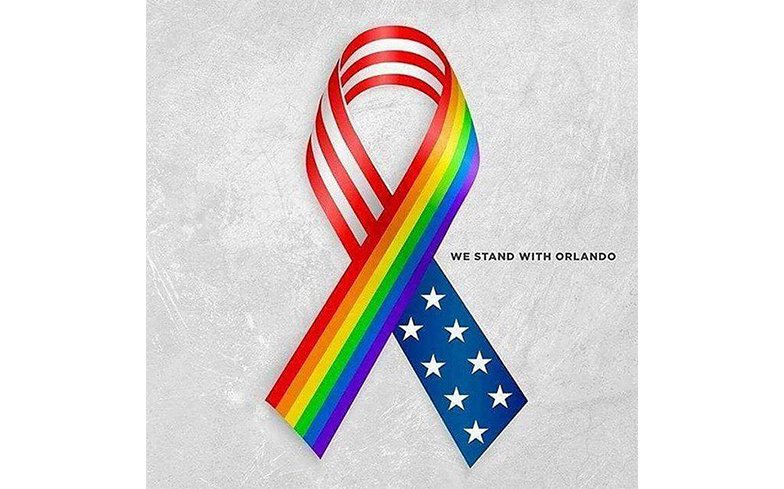 Orlando is an area of the U.S. that has quite a few gay clubs; a thriving community that has never had to struggle the same way. There are occurrences of this thing happening- one person showing their disgust at the L.G.B.T. community- but never on this scale. We are all confused and angered why it happened: why express your feelings and thinking through bloodshed? Selman expressed universal sentiment within Solidarity. The speed and urgency in which the song was written affect the delivery and sound. Most songs have a traditional verse-chorus-verse algorithm: the pacing and phrasing are familiar. Solidarity sees some words tumble and speeding; other elongated and hovering. Selman's inimitable voice- with shades of James Blunt; more appealing and rounded- adds so much gravitas, character and commitment to the words. Always sounding intense, upset and questioning: the track is less a musical moment; more a statement and personal speech. Having seen prejudice and hate- perhaps seen as vile and animal-like by some- this has all been reinforced and brought to life. It is not just one gunman that expresses this view- there are many out there who want the world to be white, straight and- in their view- 'normal'. The ideal of normality and pure is not just reserved to the religiously puritanical and Christian faith: unfortunately, those without faith; those of differing faiths and nationalities share this world-view. While the piano climbs and lowers- a hypnotic, river-flow delivery- you start to picture the scenes and flashbacks. Those personal upsets- to me; the thought of desperate hostages sending near-to-death messages to their loved ones- are brought up and made stark. That was the only reason they died: because of their sexual preference and lifestyle. They did not kill anybody or cause any problems to the world: they were enjoying themselves and trying to live their lives like everybody else. Selman wants everyone to work together and join forces: separation, division, and segregation is never going to create conversation, change and peace. In the final segment; Selman's voice cracks and rises; wordlessly strains and glides- the full summation of emotions come to the fore. Perhaps struggling to take it all in- or closing his eyes and remembering those fallen- the song reaches its emotional climax. Few will be able to hear the vocal and not be affected by it. When the voice subsides; the piano takes centre stage and brings things to a close. Allowing the listener to reflect and show remembrance: a beautiful and elegant conclusion.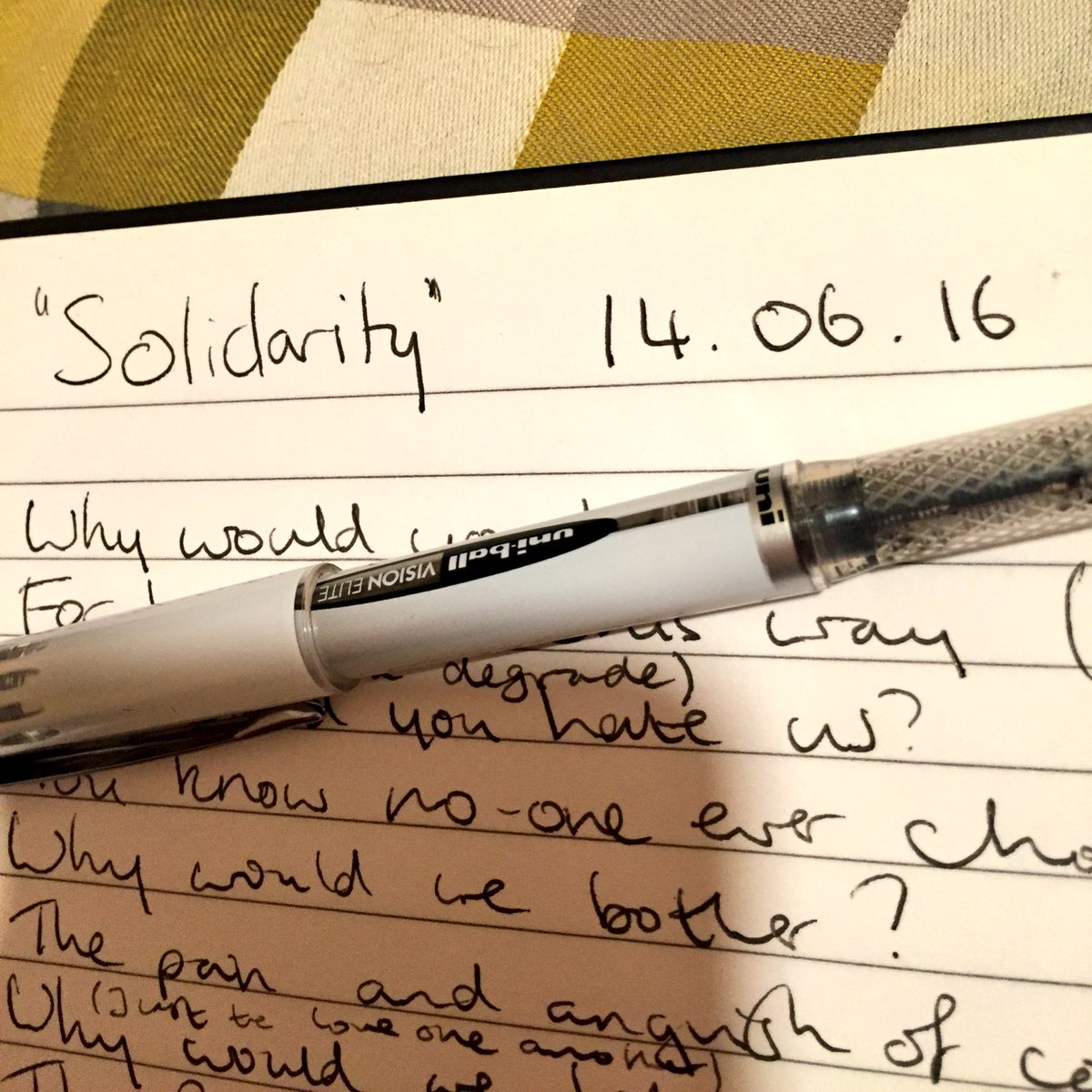 Solidarity seeks answers as much as it raises questions. Many of us saw the news and saw what happened at Pulse. On first impression; it seemed like a simple case of prejudice- a man fighting against those in the club; their sexuality and way they conduct themselves. Revelation and investigation bring new light and sides to the argument. Perhaps more complex than we first thought- links to I.S. or the result of a mentally ill man whose mind snapped- we will never know. It is hard to overlook the obvious: a human being targeting his anger at the gay, lesbian, bi-sexual and transgender patrons of Pulse. Let's hope positive changes are made. Atrocities like this surely most compel Americans to take action and demand constitutional alterations. They cannot hold onto an idiotic amendment: the right to bear arms does not allow you to slaughter innocent, defenseless people. Let's hope we live to see the day there are fewer incidences like we saw in Orlando. Selman is a man who has seen the hatred unfold and wants things to be better. He does not want to feel ashamed and fearful; none of us do. Pride in London has acted as a reaction against Orlando and a celebration of L.G.B.T. communities around the world. The banners have come out and the public has joined together. There are a lot of questions to be asked from a population that is still absorbing what happened. Chris Selman felt motivated to lay down a track that expressed common anger and personal anxieties: a song that displays pure emotion and power; a young man that feels the weight of burden. Solidarity is a terrific song that could stand on its own feet and is not just relevant in light of recent events- its messages and words cannot be ignored.
Chris Selman watched the news on June 12th and was aghast at what unfolded. An indescribable and inhuman act that claimed 49 innocent lives- wrecked and changed many more. It is not just the murders themselves that get in the mind but the events leading up to them. Including the young man texted his mum- a frantic series of text when he was trapped in a toilet; knowing he would not make it out alive- that hit me hard. Imagine the fear and panic when he was crafting that message: the letters barely hung together; enough to make their meaning known; a desperate attempt to get help to him. That still haunts me: imagine if we were in that same situation? You could hear the shots ringing and you are trapped against the wall- how do you hide or make it out? Aside from a stroke of massive luck- alas, that did not occur- your only hope is letting your mum know you love her; before the inevitable happened. Such a horrifying and stark example; one of many that were unfolding in that nightclub. The innocent men and women died for no reason. They were at the club- it was a Latin-themed night- to embrace each other and have fun; surrender to the music and have a wonderful night. The political and social ramifications are immense. The U.S. has to change its ways and bifurcation: listen to the majority who want an end to gun violence; an edict arrives that underlines what we all want to see: ban guns and make it a safer, less hateful country. Out of the pain and rubble has come something redemptive and positive. Every horror like this- whether a mass-shooting or isolated event- makes it clearer we need to make changes in the world. The Pulse occurrence was not as simple and clear-cut as the media made it out. Whatever side of the fence you are on- a brainwashed, I.S. acolyte carrying out the will of his brethren; a mentally ill man who had snapped; something other- we need to tackle problems before they occur. Chris Selman's Solidarity raises money for Mind: a charity that tackles mental health and raises awareness for those affected.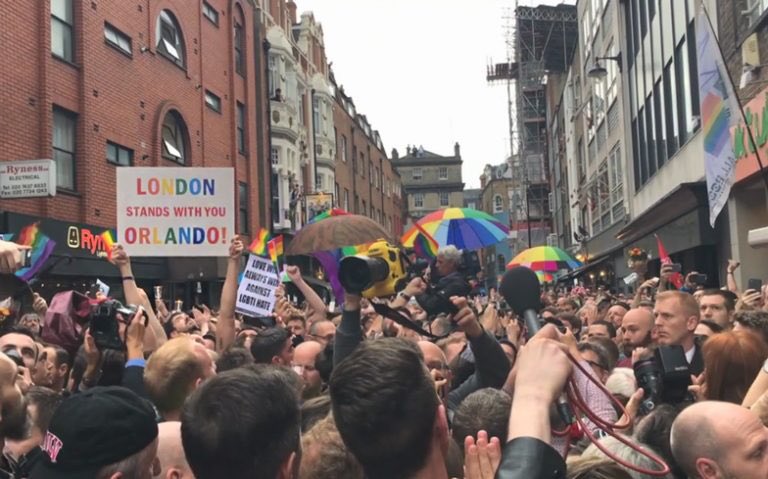 Most gun crimes result from mental illness rather than political affiliations. If you look at the statistics and biographies of the gunmen; the same patterns emerge. An isolated, misunderstood individual; those with a grudge and hatred; feeling detached from the world. If we were to provide education and support to the mentally ill- rather than equip them with guns and let them vent their frustrations through death- then we can minimise these types of horrors without having to circumvent gun lobbyists and right-wing insane. It is sad it takes this sort of thing- the shootings at Pulse– to make people talk about gun violence and eradicating arms. As I mentioned earlier: the good that has come from this is a worldwide pride; a coming together against hatred and embracement of the L.G.B.T. community- the love and passion they have. As humans, there are still those ignorant and uneducated about L.G.B.T. and what they fight for- you cannot convert all the small-minded- but Pulse and The Pride Festival have gone a long way. The dancing, singing, and unity will end today- before the logistical nightmare of clean-up occurs- and it will mark the end of a wonderful couple of weeks. San Francisco has a gay pride festival but there are a lot of events happening across the U.S.- http://www.gaypridecalendar.com/. In New York; there is the N.Y.C.: Dance at the Pier event on Tuesday; one of the city's premier gay pride celebrations. To my mind, we need to go further: create a worldwide day/event that celebrates L.G.B.T. The days/events we have are wonderful if compartmentalised. Can we ever see the days where there is a Hands Across America-like event where we all give a day up: join together and unify in a mass celebration? Chris Selman would probably share my sentiments- as would many thousands around the world- if it ends tragedies like what occurred in Orlando.
Solidarity has been gaining attention from around the world- reaching far as Australia. A little rough-around-the-edges- Selman's word- the song was a direct reaction to the horror- rather than just a general think-piece. In a wider sense, the song will start dialogue and consideration: how we can (as the human race) make lasting changes and stop this happening again? The Albert Kennedy Trust is founded to support members of the L.G.B.T. community in crisis. I urge you to buy Solidarity (https://itunes.apple.com/gb/album/solidarity-single/id1125347147)- it is available via SoundCloud– and hear a song that reflects the feelings we all share- the fact Orlando is not an isolated event; the determination to overcome and fight will not be broken. Whether a member of the L.G.B.T. community or not: we want to fight prejudices and make changes; find acceptance and tolerance. Solidarity was quickly-recorded (it was online two days after the tragedy) and went on to garner thousands of views; many have found comfort in the song and been hit by its messages and emotion. Few reviews I write address wider issues and social concerns: reactions to shootings and violence; a musician deeply troubled and scarred by the bloodshed. Solidarity stands on its own feet regardless of context and circumstance: a song from one of the strongest songwriters in the U.K. Its relevance can be applied to the E.U. fall-out- how we need to work together rather than fight and squabble- and a soundtrack to the soon-to-be-completed 'Pride Festival. More musicians need to follow Selman's example: not just show your concern and upset; urge people to make changes and raise awareness. Solidarity is a beautiful and heartfelt song that has resounded across the globe. A memorable track and message across the land: against hatred and subjugation; we will stand shoulder-to-shoulder. In that sense, Solidarity is a song…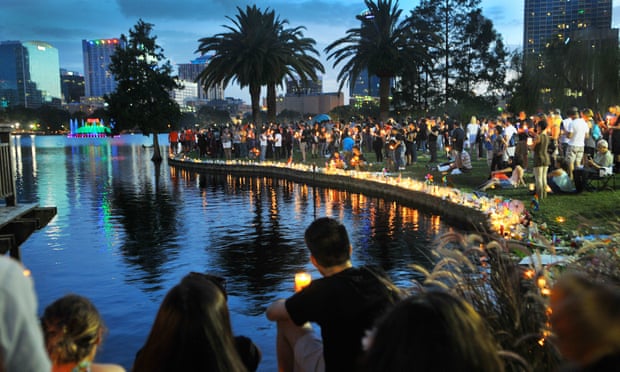 THAT speaks for all of us.
______________________________________________
Follow Chris Selman
Facebook:
https://www.facebook.com/chrisselmanmusic/?fref=ts
Twitter:
https://twitter.com/Selmonster
______________________________________
Music
https://soundcloud.com/chrisselman