TRACK REVIEW:
Lánre
Human
9.4/10
Human is available at:
https://www.youtube.com/watch?v=IH_AuFU073I
RELEASED (video):
30th May 2016
GENRES:
Folk; Soul
ORIGIN:
London, U.K.
The E.P. Human is available at:
https://itunes.apple.com/album/id1099234987?ls=1&app=itunes
TRACK LISTING:
Human
Fire
Dreams
My Soul
RELEASED:
April 29th 2016
LABEL:
Lanre Nioku Music
____________________________________
I am a little late to the ball when it comes to…
extolling the virtues of London-based singer, Lánre. She is being talked about as one of the finest upcoming Folk-Soul singers we have to offer. Before I come to her- and her style of music/subject matters in mind- I want to look at Soul and Folk- how the British are leading the genres- the multiculturalism of the music world; singers that evoke the spirits of legends past. Depending on when you were born- I am an '80s child, myself- will probably enforce your views and preferences for music. We all grow up on a blend of chart music and our parents' record collection. In today's world; there is greater access to ALL music has to offer: niche stations, social media, and Internet availability means every style and flavor of music is free for the young, impressionable music explorer. Given this multitude and bounty: there is still a leaning towards the mainstream sounds/stations. This predation of unspectacular- if popular- music is something that needs to be changed and developed. I understand the safety and comfort of something radio-friendly and mainstream-approved. It is not just a folly of the young: too many older listeners are getting stuck in a rut; assuming modern music offers little when compared with the past. If we all become more adventurous and less honed: music is something that can provide surprise, revitalisation, and life-affirming sensation. Do not assume (certain genres) should be overlooked and ignored- just because they do not get the radio-play they deserve. Folk and Soul are examples of genres that have always had to struggle for true recognition. From past legends like Marvin Gaye and Stevie Wonder (Soul); Bob Dylan and Joni Mitchell (Folk): some of music's most influential have played these genres.
Today, that legacy has inspired musicians to pick up the torch and keep the flame alive. Although new artists- who are Soul/Folk acts- do not get the same recognition as other musicians- Rock/Alterative etc. – that will all change. Britain, to my biased mind, has some of the best Soul and Folk acts in the world. The last decade has seen everyone from Amy Winehouse, Florence Welch, and Adele put British soul onto the map. A female invasion that has kick-started the Soul genre: we are seeing an explosion happen right now. Folk artists are enjoying a similarly prosperous time. I have been proffering the likes of Laura Marling for years now: she is, as far as I'm concerned, the finest Folk artists playing right now. She is playing Meltdown Festival in the coming days- she was Guy Garvey's (curator) first call when assembling the line-up- and will bring her magic to the capital. London is becoming more open and cosmopolitan as the years go by. In the past, it may have been the case there were homogenisation and limitations: the city is keen to embrace all tastes, cultures, and nations. This open market is seeing London lead British music- the most sensational and original acts are coming from the capital.
Lánre has to be considered among the brightest talents in London this year. Before I continue, let me introduce our featured artist:
"Headlining we had the beguiling Nigerian songstress Lánre, who held the auditorium in the palm of her hands. Armed only with her personality, her smile and an acoustic guitar, she took us on a journey back to her homeland (via Stoke-on-Trent) painting many vistas and drawing on many emotions with bright African colours – absolutely spellbinding"  John Drummond – Brewery Blues
Relish in her soft yet soulful vocals…" – MTV UK
"This utterly soothing new single is well worth a listen." – MOBO Awards
I was born in Stoke-On-Trent England many years ago to an amazing mum and an adorable dad. Some people say they can trace their earliest memory to way back in their mama's womb but mine was on my first birthday trying to blow out the candle on my cake, strapped in a walker!
Yeah, I did not walk unaided until after my first birthday, I figured I would be walking all my life anyway, why the rush. (LOL!)
My parents thought it was a good idea to learn about my heritage and to grow up knowing the rest of my extended family, so at age four I traveled to Nigeria with my parents where I spent the next twenty years studying, learning and living.
My first public performance was at the age of eight when I got picked to lead the song 'Don't do that to the poor pussy cat' at the local radio station. My teacher chose me to lead because according to her, I sang like an Angel. Awwwwwwwwwwww!
Growing up in Nigeria meant music was a hobby and passing my Maths, English and Sciences with flying colours became high on my priority list. I picked up my love for writing and music again in year 2002 when I joined the award winning UK collective GK REAL and that musical journey took me around the world singing and performing with amazing singers, writers and producers.
Discovering the guitar and freedom to express my thoughts is why you're here reading my story which is to be continued…
so who am I….?
I am a writer
I am a singer
I am a wife
I am a sister
I am a daughter
I am a friend
I am African
I am British
I love God
I love reading
I can play a few chords on the guitar
I tend to go into my own shell even in the midst of a crowd
I have loads of stories locked up in my head
I am on a journey of discovery and I am excited!!
PRESS Bio
Two years after the release of her critically acclaimed EP Home, British singer, songwriter Lánre has come out with her 3rd record.
'Human' a 4-song EP is a collection of uplifting songs which encapsulates the message and depth of Lánre's artistry.
Lánre as well as touring Canada, France, NYC and Sweden has taken her unique sound of Acoustic Soul, Folk and captivating storytelling influenced by her Yoruba heritage, to the Royal Albert Hall, Greenbelt Festival, Edinburgh Fringe, Bath Music Festival, Folkstock Festival, Musicport Festival and the Brighton Fringe among others.
Lánre currently curates a monthly residency at the Omnibus in Clapham Common".
Human (the title track) has been out for a while: it demonstrates a sensational voice and deep soul; a burning passion and compulsion to succeed. With every song, you know how important music is: how much Lánre wants to push on and grow. The Human E.P. is out and already picking up impassioned reviews and praise. The four-track collection is economical- the tracks are all one/two-worded- and instantly gripping. Lánre is not your traditional Soul-cum-Folk artist. Bringing her African roots to the music: we span continents and are provided with some of the freshest, most evocative music, you will hear this year. Human (E.P.) is perfect for getting lost in- a record that can accompany you on a long drive; you will not tire of the songs' beauty and grace. London is constantly evolving and growing with regards its music. In the course of my reviews; I get to witness all sorts of vibrant, colourful artists- the city never ceases to amaze me. Whether you are a fan of hardcore Electronic music or deep Jazz vibes: you will find musicians/venues to take care of you.
What impresses me about Lánre is how she is fresh and current: inside her voice, you can detect little bits of musicians past. Tracy Chapman is probably the strongest name- when comparing voices- and someone who has influenced Lánre. There is- inside Human– a mix of human emotions and political motifs; a drive for positivity and humanity- in addition to contemplations of love and sacrifice. Chapman remains of the most inspiring and remarkable musicians of the past: someone whose influence can be heard in many of today's musicians. Lánre is going to be someone to watch very carefully. There are so few musician that can seduce you the first time you hear them- make you want to keep listening and discover everything they have done. Once Human has been fully appreciated and played- new fans are discovering the E.P. by the week- our heroine will be very busy, indeed. Gigs and interviews will arrive: fresh faces experiencing her music up-close and personal. That is the think (with Lánre): she is a musician that brings you into her heart and world- not someone who is distant and happy to hide behind her songs. Human's title track is the personification of that: a number that goes around the head and will affect everybody who hears it.
Human is the latest work from Lánre. If you- like I was, until a few weeks ago- are foreign to her stunning songs: make sure you investigate everything she has done. There are no weak songs from Lánre: everything she touches is gold and possesses wisdom; a glimpse inside a strong woman and beautiful soul. Beautiful was released four years ago now and showed a different side to Lánre. The song looks at a heroine who wanted to "be like everyone else". A skippy and upbeat track- that mixes Folk and Pop elements- it is a typically intelligent and wise song. The song's heroine sees herself ugly and insignificant: when she looks in the mirror; the truth comes through- she has grown to "be a swan". The central coda- "You are beautiful"- is delivered with clarity and drive; backed by wordless vocals and driving percussion. A song that has a summery vibe and intoxicating skip: all framed by Lánre's gorgeous, heartfelt vocal performance. As the tale progresses (the heroine) wonders whether true love exists: if someone will love her and see the beauty she possesses. Towards the end, things come together- she is spreading her wings- and realising her self-worth and potential. An impressive song that delivers a gorgeous message- something that gives hope and inspiration to those listening.
Home is another stunning song- unveiled a couple of years ago- that differs from Beautiful. Aching, laconic strings sees Lánre with a torn heart and a sense of loneliness. Differing from the positivity and overt kick of Beautiful: we find our girl in more pensive and restless mode. Her soul needs satisfaction and direction: she is at a crossroads and seeking a safe haven. Going more into Folk territory- not as Pop/Soul-driven as Beautiful– there is so much beauty and tenderness in the song. An aching and exceptional lead performance gets inside the heart and elicits something wonderful. Inside a song that has doubts and strains: there is that desire to change things and become positive; Lánre never wallows and basks in defeat. Strength, persistence and hope go into the track: one of the finest and most memorable songs to date.
Human (E.P.) contains a little bit of her previous work but shows new confidence and inspiration. The messages seem deeper and sharper: there is more soul, philosophy, and direction; the most impressive and resonant set of words Lánre has created. The vocal performances are at a predictable high: never has she sounded as meaningful, beautiful and compelling. Those who are unfamiliar with Lánre's work need to start from the beginning and see where she began. You can see that transformation and evolution unfold: how each song (as time elapses) takes in new direction and confidence. It is that strength and authority that defines Human. The entire E.P. overflows with quotable moments and gorgeous melodies; stunning performances and rich, rewarding songs. By the end, you are a more educated and better human. The songs' themes and lyrics teach us valuable listens and provide a glimpse into a gorgeous musician. I know Lánre will be planning new music for the next year: following on from Human; there is likely to be new music down the road.
I opened this review by stating how late I was to Lánre's party- many reviewers have already written about Human's title track. Given scheduling conflicts and a one-man army approach- just one boy a laptop- it is only today I have had chance to write about the song. That said, the momentum is strong and the song is gaining fresh appreciation- every week, people are realising what a wonderful thing it is. Evocative, dramatic electronics open Human. "Over and over again" are early words that pertain to mistake-making and poor decisions. Our heroine- normally campaigning positive, life-changing messages- is in more heartfelt and haunted mood. If talking about love and bad relationship decisions: a pattern is unfolding that she cannot get out of. The composition is sparse and bare-naked: it allows the vocal to stand tall and tell the story. Injecting a huge amount of drama and urgency into the voice: Lánre is seeking answers and trying to change things. Perfect lies and deceit are subjects few would be able to present in a positive and hopeful light. Lánre's knows we are all broken so light can come in: every bad day will lead to good; better things will arrive. Holding onto a story "that never was": there is that sense of fairytale romance and something false. Always hard on herself and self-critical: maybe she has high expectations for a relationship; thought it would grow into something long-lasting and spectacular. Whether speaking directly about a lover- or a way or life she has pined for- there are no accusations and anger- just self-reflecting words and maturity.
Most love songs- that deal with break-ups- have a kleptoparasitism approach: a scorned lover jabbing at the ex- not letting it go and taking bits of them. Our heroine is a stronger and more hopeful human. She is not getting bogged down in vitriol and depressive anxiety. Seeing the bright side of disappointment- mistakes and heartbreak allow us to grow and learn- is not something we see often. It is not just that central vocal that gets to you. Backing it up is a gospel- almost choir-like- shiver that adds electricity and mysticism to the song. Once more, the composition takes a back seat to the majestic and hypotonic pull of the voice. Lánre is one of the most astonishing and bold voices in modern music: this is exploited and perfectly represented throughout Human. This central message- being broken so light can come in- leads to the song's most full-bodied and explosive point. Before you know it, the composition charges in and the song kicks up a gear. "Let there be light!" is delivered with effusiveness and purpose: a coda that becomes more scintillating and strong with each delivery. The vocals rise and the strings race; everything becomes a lot more charged and heady. Caught in the spell: the listener cannot help but smile and move along with the song. Wordless vocal coos and bubbling electronic undertones sit with hand-clap percussion- a perfect combination that emphasises the vocal and adds so many different colours. There are few singers that can keep you hooked and awed from start to finish. So many love songs have a dolorous and predictable sound; the lyrics are often claustrophobic and tormented- the overall experience is unrewarding and harsh. What Lánre does is opens her heart- expressing her pain and confusion- but does not let things get her down.
She has mourned and questioned herself: been through the emotional mill and is not bitter. Whether enforced by her family heritage or religion: Human encourages positive messages and seeing things from a different side. We may feel splits and disappointments will lead to bad things: from the cracks and darkness; light can come in and create better things. It is wonderful hearing a songwriter that has that healthy approach to life- not wallowing in misery and accusing others. Lifted by an exceptional production sound- it has a great, raw live sound to it- Human is the perfect distillation of Lánre's many talents. A song that defines the E.P. – and what she is about as a human- it will be stuck in your head for days. If you are not blown away by the strength of the vocal- might want your ears syringed- the positivity and redemptive messages will surely get to you. By the end of the track, you cannot resist but smile, reflect and bask. Human leaves a wonderful aftertaste and ensures you will go back time again- if only to hear that immense closing vocal. Whoever has motivated the song's creation- maybe a past love or current friend- they cannot weight our heroine down. From a harsh and unpleasant situation, she has managed to create something truly wonderful. Taking in elements of '70s Soul and '80s Folk- together with some contemporary Soul- Human is a deeply affecting song that signals the arrival of an immense talent.
In the next few weeks, Lánre will be playing across London- including a couple of appearances at Omnibus Unplugged Sessions– and the opportunity for you to hear Human. The reception garnered so far has been positive and praise-filled. Commentators have noted the depth, nuance and vividness of the songs: the detail and emotions that are portrayed; all made golden by Lánre's sensational voice. Lánre is someone who wants to inspire other people and make the world a better place- offering motivational words to her social media followers. This beauty, thoughtfulness, and humanitarianism can be found throughout Human. The finger-picking arpeggio of My Soul frames Lánre's fiery and intense voice: one of the strongest vocals on the E.P. Her soul will not be broken and defeated: she has run in the past; escaped pain and life; she is fighting strong and defiant. The band comes together in one of the most magical and spiritual performances across Human. Our heroine battles against silence- she will speak and have her voice heard- and there is a wonderful choral effect. The song is almost like a religious sermon: something that has great spirituality and etherealness; wisdom and guidance. Fire and Dreams have a similar quality and immediacy to them. Allowing that sensual, powerful voice to climb, stir and motivate: you cannot listen to the tracks and casually shrug them off. Every note and vocal have meaning, depth and purpose: whether documenting an important message or unearthing soulful confessions; you become involved in the song and immersed.
After listening to Human, I was instantly revisiting it and replaying the songs. Human and My Soul are the most-played and mentioned: Fire and Dreams are two of the most beautiful songs. Within the four-track E.P. there is so much variety and scenery. Songs tackle myriad themes and give us a glimpse into Lánre's soul. By the end, you almost want more: maybe another couple of tracks to keep the appetite satisfied? The mark of any great artist is one who can leave the audience satisfied but wanting more- hopefully, we will hear more material in the next year or so? Until then, the London-based musician is getting her sounds to the crowds: every live performance leaves it mark and established her as one of the most treasured artists in this country. It is that humanitarian, love-filled personality that gets to people. Every review I read- of the live performance she gives- remarks how personable and friendly she is. "Will you light a fire for me?" goes Fire: a sentiment that seems ironic and pertinent. Lánre has lit a fire in the music scene- apologies for being a bit cringey- and has set many hearts ablaze. Few musicians are as giving and motivational as Lánre. Every week: her social media feed offer sage words and positive vibes; a sincere love of her followers and life in general.
Music is often defined by a negativity and insularity. Too many songs recall broken love and strains: hurt and heartache are popular commodities; the strains and woes of musicians. When it comes to Lánre; there is no such slight: an artist that wants to bring light, passion and positivity to the world. That is to be commended and congratulated. Not only does this attitude compel others to be better and think about the wider world- new musicians will hear these words and change their way of working. We need more acts like Lánre to make the music world- and life in general- a more love-filled and better place. Human's title track is something I felt I NEEDED to review: a song that showcases one of our most unique and beautiful artists. Dig deeper- and hear the entire E.P.- and you hear the many sides to Lánre. The kind-hearted poet and African queen: a soulful singer who brings elements of Tracy Chapman together with something modern and current. London is becoming more popular for young musicians. There are opportunities and audiences waiting: plenty of places one can perform and experiment; masses of fellow musicians and a wonderful scene. I can see the lure- and am looking to move there soon- as the city provides so many different styles, sounds, and musicians. Inside the capital, there is a growing Folk and Soul scene. No longer (are the genres) predictable and underground: they are evolving and different from the past; we should dispense with misconceptions and cliché opinions. Folk, to some people, is defined by the gentle strummer at one with nature: a tender, if unspectacular, style that is too gentle and slight to appeal.
To many, Soul is seen as something that peaked in the '70s and '80s- a genre that has few modern treasures. You would be wrong on both fronts. You only need to tune into a credible radio station- away from the chart-obsessed options- to hear how many wonderful artists play these genres. I mentioned the likes of Amy Winehouse and Laura Marling: two names that have made a huge impact on music. Lánre is a musician that adds authority, beauty and originality to the genres. Her African heritage has taught her some important values. That love of the world (and her fellow man) go into the music: her songs have such a warmth, embrace, and positivity. Even when the lyrics reflect something pained and sad: you always get a redemptive undertone and that desire to overcome negativity; change things and return to a happier place. The beautiful musician posed- on the track, Fire– whether a fire would be lit for her. She has already lit one in the music industry; one that…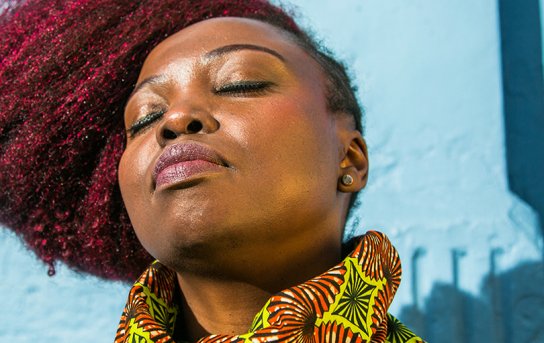 IS burning with the intensity of a thousand suns.
_______________________________________
Follow Lánre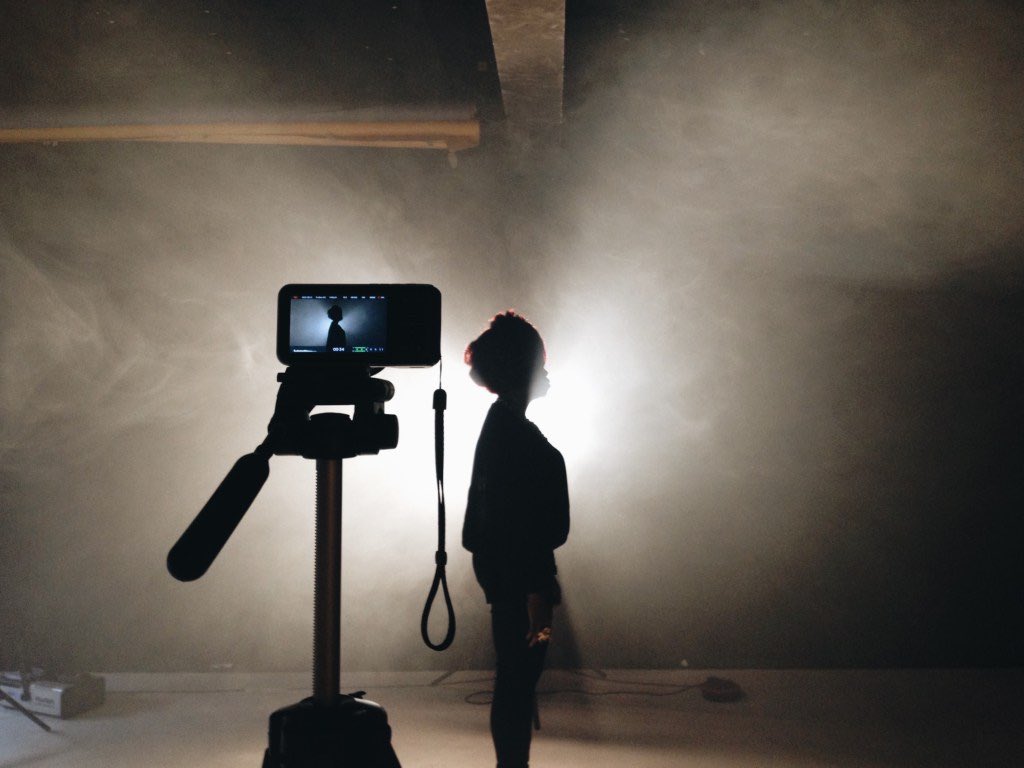 Official:
https://lanreworld.wordpress.com/
Facebook:
https://www.facebook.com/LanreWorld/
Twitter:
_____________________________________
Music
https://soundcloud.com/lanreworld