TRACK REVIEW:
Billie Marten
Milk & Honey
9.7/10
Milk & Honey is available at:
https://www.youtube.com/watch?v=xNAmwWBy0nw
RELEASED:
20th May 2016 (Video)
GENRES:
Acoustic-Folk
ORIGIN:
Ripon, Yorkshire
____________________________________
THE last time I reviewed Billie Marten…
she was preparing the release of the single, Bird. That song seduced critics and got tongues chatting wildly. I shall continue on- and give more details on the young heroine- but before I do, it is worth looking at the 'best' music has to offer; the importance of fostering young talent- how personality and charm can take you a long way. Every year, I view (with skepticism, let's face it) the so-called 'best of' lists- the likes B.B.C. and other media bodies submit. Based on nothing but subjective guesses and intuition: the artists promulgated are a rather mixed bag. Maybe it hard to really get a true sense of which artists to watch: there are so many acts out there; it can be a mind-boggling proposition. Everyone from N.M.E. to Gigwise have released their (2016) lists for the year- extolling the virtues of their hand-selected finest. B.B.C. proclaimed Jack Garratt their pick from this year: Blossoms were fifth; Alessio Cara was in the mix, too. Although Garratt has been hyped- yet to deliver anything special and extraordinary- the likes of Blossoms and Cara are worth more time. I find B.B.C. is keen to promote those that are Pop-based and radio-friendly. Take a scan of their Sound of 2016 list and the fresh-faced, smiling artists are all mainstream-potential stars. Cast your net to other sources and you will find more bands and something grittier. I am not rubbishing people that release lists like this- they are doing their best to find great acts worth watching. I feel the true best and brightest are not giving recognition. Billie Marten is someone who made the 'longlist' of B.B.C.'s tips: sadly, she did not make it to the shortlist. Perhaps it is her tender years- she is still in her teens- or perhaps they had to make the cut somewhere. To my mind, their short-sighted omission was a very bad one: Marten supersedes and outshines everyone on B.B.C.'s list- the reviews and love paid proves that.
Few artists have started as brightly and determinedly as Billie Marten. Beginning her musical career as a young child- she started playing guitar and singing at 7; her own YouTube channel was cemented by age 9- and the momentum has hardly stopped since. Being a super-young and tender talent: Marten has not had much time to be a 'normal' girl. Whilst she makes time for studies and socialising: the majority of her time is dedicated to her music career and artistry. Having just turned 17 (a couple of days back) Marten is going to have a busy few months ahead. Having toured with the likes of Lucy Rose- over the last year- who needs B.B.C. patronage, eh? Marten (real name Billie Tweedie) has taken charge of career and is making waves with ease. Little is known about Marten- she has an obsession with alpacas- but she has done plenty of interviews. What you gleam from these is a young woman who has a very determined and positive outlook. There is modesty to her- Marten makes sure she completes coursework and puts home life top of her list- and is a shy and girl-next-door musician. There is no pretense, ego or social media slanging. You will not catch her embroiled in feuds or shedding her clothing for YouTube views: she is a true musician that lets the songs do all the talking.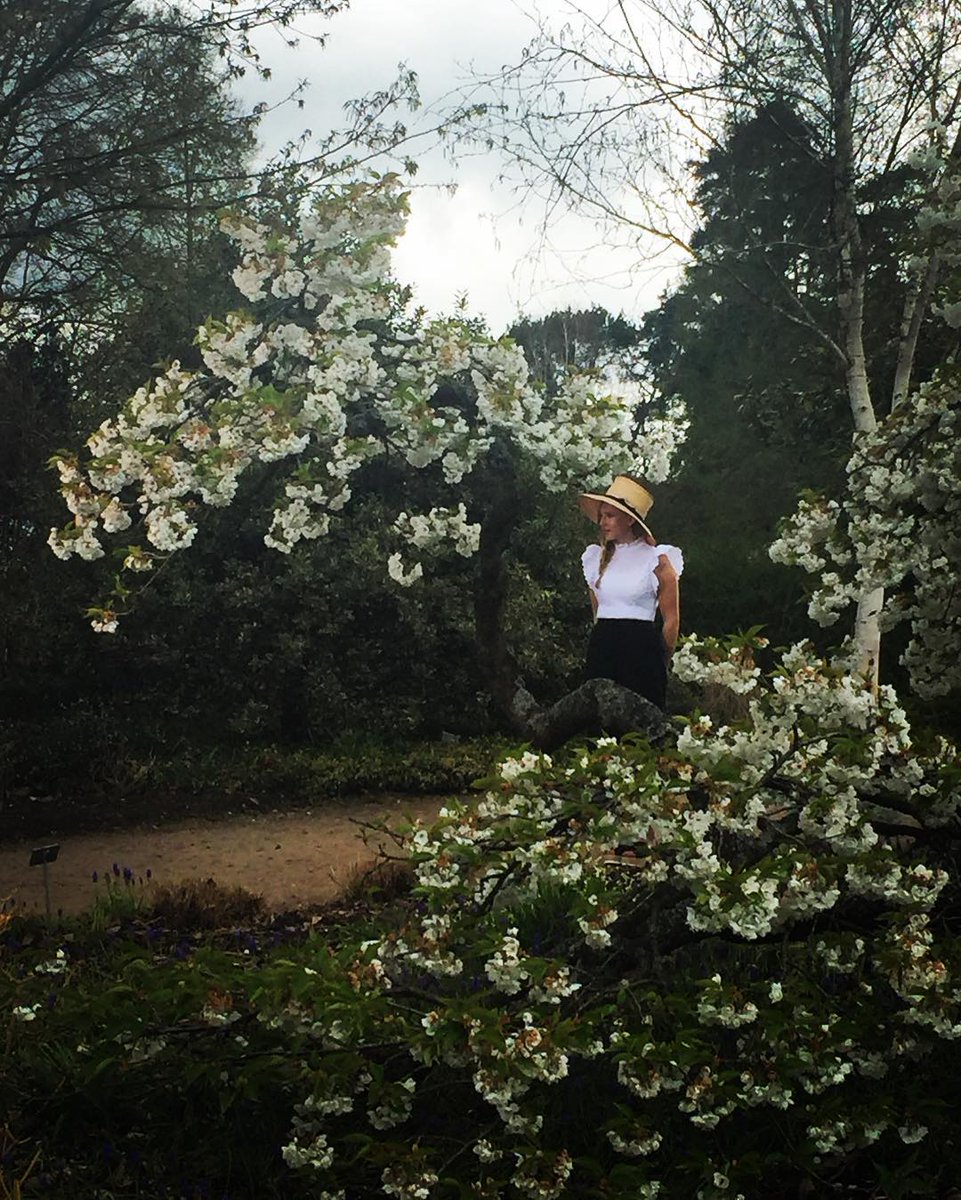 We need to promote and safeguard young talent on the music scene. Given the ease and accessibility of music- cheaper and simpler to record songs from your home- there are a lot of artists coming through. By the year (these artists) are getting younger: it can be a scary and daunting proposition for them. D.I.Y. acts like Jack Garratt are showing how easy music-making can be: just a laptop and talent are required; you do not need to fork out thousands for studio sessions. Whilst it is paramount we promote young artists: I am fearful a lot of pressure is being placed on their shoulders. The media loves a young musician: keen to label them prodigies and 'the-next-best-thing'. When said musician is launched: there begins a vortex of promotion, gigs and recordings. The modern music reality is somewhat scary. The amount of gigs a musician needs to undertake- in order to make money and gain a foothold- is staggering. Having to juggle domesticity- studies and growing up- with the harshness and exhaustion of music can burn-out the brightest of souls. I worry we are pushing musicians too much. Marten is someone who started making music as a hobby- she recorded videos to YouTube so her French-based grandparents could see her- and it has all sort of taken off. Someone who is daunted by the lights and rush of the city- much safer and contended among the countryside- the heroines in-demand and sought-after. I know Marten has her feet on the ground: she is not somebody that will take too much on and become exhausted. As she gets more popular- by the release of each new song- her diary is going to be full pretty soon. What I love about Marten is her down-to-Earth, loveable personality. She is a girl that seems at-odds with expectations and 21st-century ethos. You see (female artists) like Rhianna, Adele; Beyoncé and Ariana Grande and you would expect someone similar. Those stars have expensive, under-the-spotlight existences: they command multi-million-pound deals and have party lifestyles. Billie Marten is someone who adores vinyl- her record table is among the most prized possessions- and lionises musicians like Joni Mitchell, Nick Drake and Radiohead. If you did not know her age- and did not see her photo- you would picture someone in their 20s: perhaps a city-goer; not a teen who prefers the safety and quiet of the country. It is rewarding and wonderful discovering a young musician that has vast maturity and quality control. Being a fan of such great musicians- so many young artists have little knowledge of historic acts; they consider modern-day Pop the best of all-time- that quality feeds into her own music. Vibing the acoustic brilliance of Drake and Mitchell: we have a 2016 mixture of the two; a Folk artist that is as arresting and entrancing as her idols.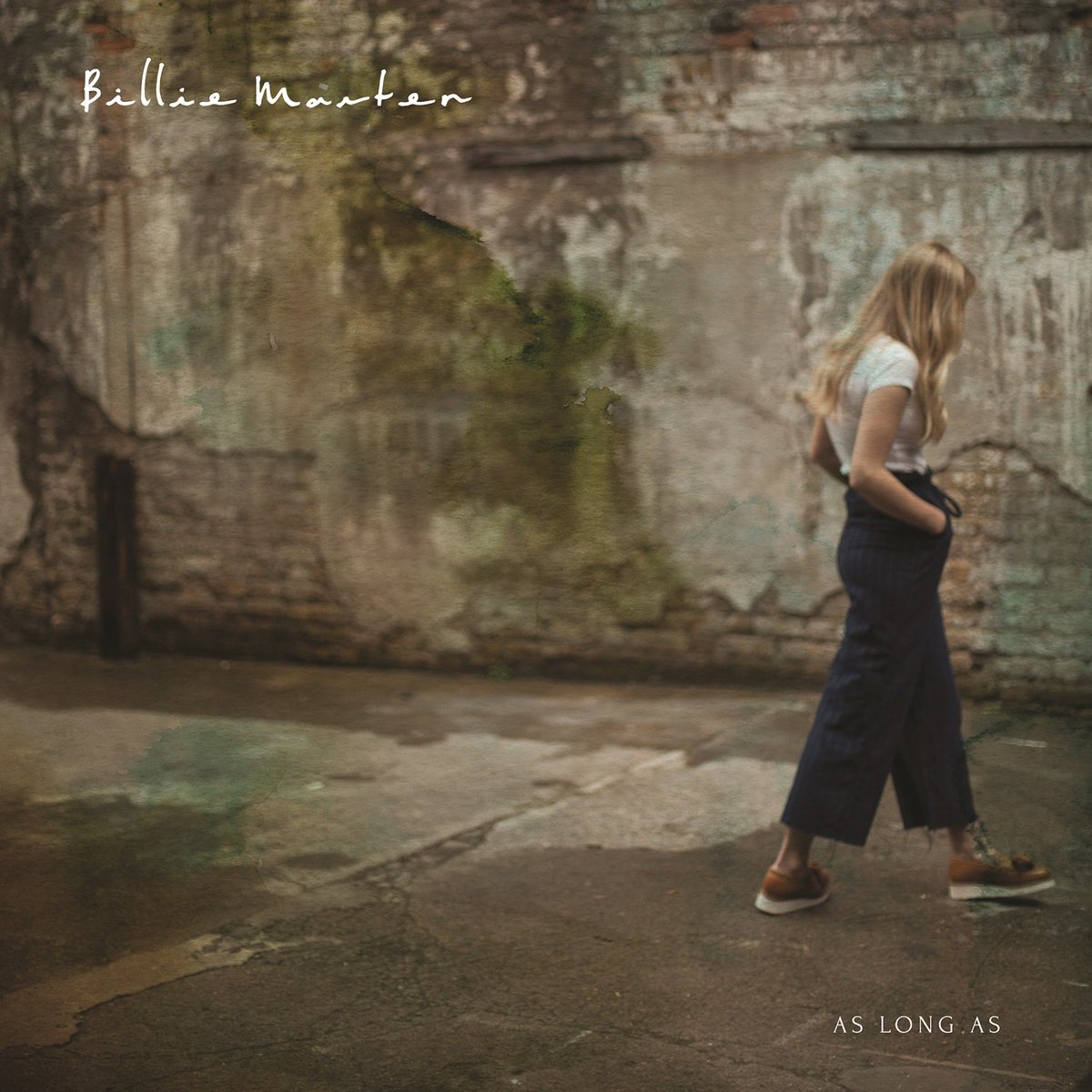 Those just discovering Billie Marten might be starting with Milk & Honey– unsure of where she started. I urge people to check-out (if they are available) Marten's early YouTube videos- to see where she came from and how she has progressed. Heavy Weather– released a year ago- has a gorgeous lo-fi sound to it. It is as though you are in the room with Marten- sat with her as she plays guitar. Marten's voice is crystalline and silky. You are enticed and overwhelmed by the beauty and purity of the voice: it is whisper-soft and absolutely delicious. Caught-up in her lover- "Together we walk the English winter"- we hear a literary version of young love. There is no cheap sex or seediness: the song has a purity and innocence to it. While the lyrics paint some dark images- "We might be frightened but we won't run"- you get sucked into a scene of wind-swept sweethearts battling the rain. Whether a metaphor for stresses and obstacles- employing the weather to hide hard truths- you will put yourself in the song and imagine everything unfold. Marten shows what a songwriter she is. The lyrics are simple yet have an intelligence to them. Many artists have used meteorological terms and weather to describe love and longing- few as effectively as uniquely as Marten. Simple finger-picked acoustic guitar marries with a sensuous and caramel-smooth voice. By the end of the song you are blown away and compelled to listen again (and again).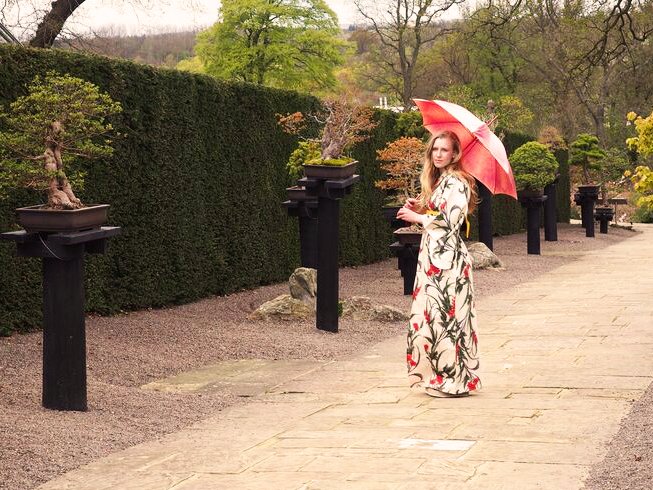 Before that- in 2014- Marten unveiled Ribbon. Here first single, it perfectly outlines all the key components: the aching acoustic sounds; that staggering voice and well-honed pen. Her lyrics look at being a city stranger- caught in a rush and being stared at- and feeling dislocated. Images of train tracks and countryside see the heroine calm, pure-at-heart and relaxed. "Home ties me up", it is said: yearning to be back there again; the city creates an "aching in my heart"- Marten longs to belong but never feels she fits in. The Ribbon E.P. – where the song appeared- is a track that looks at the conflicts of city and home: a girl making her way in the world and finding where she belongs; feeling uprooted and affected by the busyness of the city. You get a sense of strain and loss in the song- a girl looking aghast; shoved by commuters whilst trying to be happy and feel connected- which comes out in the strings. The voice remains buoyant and beautiful throughout: a safe harbor that keeps the song from being too harrowed and strained.
Bird– a song I reviewed when it was released last October- was her finest work to date. Appearing on As Long As (an E.P. that will surely see one or two more single releases?); it is a fantastic song that shows a leap from Marten. The voice is at its very peak: sounding more staggering and beautiful than ever before. The composition is more developed and full. Marten employs piano- songs before have been largely acoustic guitar-based- to mesmerising effect. Previous songs have seen the likes of Nick Drake make their mark. The acoustic guitar and feather-light finger-picking- that puts you in mind of the '70s master- is replaced by something more modern and feminine. Whilst Drake utilised piano in some of his recordings- Pink Moon's title track for instance- you get embers of Joni Mitchell and Kate Bush. Bird is a song that looks at someone "Drowning in words so sweet"; "Somebody's daughter, a friend"- you speculate who is being represented. Earlier numbers- like Ribbon and Heavy Weather– assessed different sides of Marten- the city-wandering hopeful and teenager in love. Here, you wonder whether the words document our heroine's struggles and views- or whether it is a third-person song that looks at (a tragic and ill-fated) figure. Marten assessed the song thus: "A song about how words can truly affect people, not always for the right reasons". Maybe she has experienced so intolerance and hurtfulness- in love or growing up- or has seen friends hurt and scared. Whatever the true source: you cannot deny the majesty and beauty of the song.
Milk & Honey is a song that shows another development and step forward. Marten returns to acoustic-led territory- the percussion is more evident and prominent here- and the vocal seems more free and open. Previous numbers have showed such a sweet and precise vocal. Songs that detail loss and heartache; cruel words and intensity- backed by performances suitably suffocated and intense. Milk & Honey sounds freer and less pressured: showing a new side to Marten; a young woman that sounds more relaxed and happy. The new track is a more positive and enlightened thing: perhaps new romance has sparked inspiration and contentment; that is not to say the effectiveness and beauty is lacking. Marten shows how varied and consistent she is (as a songwriter). Let's hope this quality and desire continues over the coming years- every Billie Marten song shows new sides and stories; fresh impetus and tenderness.
I am reviewing Milk & Honey– a little late to the party- because its video has just been released. "Honey, here we are/dreaming in the dark" are the perfect words to open the song. You get the impression of two sweethearts- whether Marten is documenting her current romance or something fictional- sleeping and dreaming; perhaps not in the same room, the duo are letting their imaginations run away. After the initial positivity and romance: the lyrics take a slight turn; towards less contented and satisfied ways. "Their thoughts were ours/but now we dream apart" have oblique edges but lead you to think about separation and split. Maybe the themes are not confined to love and bonds: more, a wider assessment of society and its ills. Marten sees the song as a rally against greed and the shallowness of the consumer climate. We live in a time where advertising is thrown at us and there is a zeal for status and possessions. The human touch and honesty of life is being replaced by something cheaper and nasty. Our heroine is content with "time well spent" and happy with just sugar (you get images of Marten sat with a cup of tea; watching the world pass by) whilst her sweetheart (or a friend) wants "milk"- something more. We get a nod to Marten's earlier work- looking at the safety of home and satisfaction with modesty- and it is fully explored here. Her friends and suitors always want more- slaves to the consumer society and shallowness of life- and this is causing annoyance and frustration. As the boy wants ("More than you can drink") the sting will be felt. Marten is masterful when it comes to mixing direct words with the oblique. Knowing the origins of the song- what compelled her to write it- there are mysterious lines and open-for-interpretation thoughts.
Delivering her lines with bird-song call- the words flow and dip- the percussion rifles and patters- creating a constant movement and sense of anxiety. One-half of you get caught in the serenity and beauty of the vocal- like a rainbow waterfall in the sun- whilst you are struck by the urgency and desperation that lingers beneath. The video for the song is a bit of light-hearted fun. Wandering in gardens of flowers- Marten speaks the language of flowers (花言葉) – there is a Japanese theme to the video (not sure which flowers are in the video: showing my lack of knowledge). Approached by a samurai- who kicks and gestates into thin air; there is a comical silliness to things- our heroine is in a more serious frame of mind. Her thoughts and mind are troubled and harrowed: a young woman that wants things to change; she loathes the shallowness that is being displayed. I am always thinking what motivated the song. Whether she is affected by a lover- that wants more than he can handle; cannot appreciate what is in front of him- or the world at large- how we all become consumed in goods and products; not satisfied with what we have. Poetry, beauty and wisdom runs through Milk & Honey. The song's subject- again; whether a boy or a larger sect- live for overkill. "All you want is honey"- something sweeter and less healthy- "well, honey I tried" sings Marten- her voice at its most raw and affected. Whilst the percussion tumbles and rolls; Marten lets her voice hover and float in the air. Such a gorgeous and startling vocal makes every word sound compelling and urgent. It is clear- at this point, anyway- a particular fella is in mind. Someone that is "so kind"- the virtues are being extolled- but it seems "all the roses have died". What was once rooted, beautiful and pure: it has been replaced with something sour, distant and dying. Maybe her sweetheart was tempted by another- a girl that was cheaper and more shallow- or he has been lured by the shininess and neon-lit buzz of the city- casting-off and pursuing challenges afar. With every Billie Marten song, you are left to make you own mind up. The heroine wrote the song based around greed and selfishness: you hope Marten never becomes one of those people. Everything we know about her- the maturity and how she spends her time; the zeal for home and her love of the simple life- suggests a young woman that is not going to sell-out and change at all.
Maybe wealth and attention will change her- maybe relocate to the U.S. or London; embrace a certain excess- but one hopes she remains grounded and humble for years to come. In a music world where the best of them succumb to something fake and shallow- grabbing all the money they can get; excess and gaudiness. Marten is looking out on the world and baffled to an extent. She has her home pleasures and is happy in her life: the way others lust with greed is causing a lot of upset. The way she used milk, honey, and sugar as metaphors for levels of greed- the fat of milk and sickliness of honey; she wants something simple and basic- is beautiful. You get a very homely base that has biblical and literary links. The land of milk and honey is a term applied to Israel: when God spoke to Moses at the burning bush; he informed him he'd redeem the Israelites and bring them to a spacious land (one flowing with milk and honey). The Book of Exodus-referencing title gives the song multiple levels and possibilities: such is the quality and artifice of the song. Showing depth and wisdom belying her years: Marten is a stunning writer who can make simple language deep and complicated- songs that compel the listener to unpick the words and interpret their own way. If you follow the video- which every listener should- Marten is dressed in a kimono. Karate and samurai fighters spar and tussle behind her- earlier, she is eating rice from a bowl and watching things go by- as she has a very serious look on her face. A charming and humour juxtaposition of the song's cores: it provides lightness and comedic touches. Marten's boyfriend/friend yearns for more- "You make it worse"- and is never going to be satisfied with a normal and happy life. It seems self-destructive and foolhardy- chasing a carrot at the end of a mile-long stick- but such is the way of the world. Milk & Honey sees Marten embrace instrumentation and elements more. Previous songs have been more sparse and uncluttered.
Whilst the vocal is mixed high and the star attraction: we get rolling percussion and horn blast; something contoured, rich and luscious. Marten's voice is that weapon that will always be sharp, dangerous and fascinating. Maybe suitable of the video's themes- the samurai warriors and playfulness- there is that blend of attack and beauty. Bedecked in fine robes and sat in beautiful gardens: almost metaphors for Marten as a woman. She is an eye-catching and stunning beauty: someone whose voice has sweet scents and floral beauty; there is gracefulness and serenity- an edge of huskiness and world-weary fatigue. Whilst the chorus is addictive and memorable- the way Marten pronounces words "All you want is honey" is charming and gorgeous- you are motivated and captivated on a deeper plain. Our heroine brings the most from the lyrics. Whether elongating a word- "rumours" is a two-syllable, well-held note that has such gravity- or girlishly twirling lines- few artists have such economy, depth and talent. By the time the song ends: one wonders how things worked out for Marten; whether she will ever be the same again.
It's "all gone" as Marten attests in Milk & Honey. A song that looks at general greed and consumerism- although, one imagines, a certain boy has left his mark- it is another wonderful song from a rare musician. Few artists- so young, at least- are so effective and consistent. As Long As was an E.P. that got people talking and boasted wonderful moments- Roots and Cursive are underrated gems- and now she has come up with Milk & Honey. Whether this signals a new E.P. – or part of an album- you know Billie Marten has more to come before this year is through. I would love to see an L.P. from her: bringing together past songs; some new material thrown in there. Such an imperious and peerless talent will have weight put on her shoulders. As much as anything, it is vital Marten remains grounded and gives herself time to be a woman. She is studying and has enough on her hands: one hopes the demands and rigours of music do not affect her negatively. I know how mature and level-headed she is: able to balance commitments and know where her priorities lie. Milk & Honey is something that would sound perfect on vinyl- appropriate given Marten's love for old records. You get shaded of Joni Mitchell and Nick Drake- two artists that are very important to her- but you are hard-pressed to think of any other singers. Such a pure and un-distilled voice has few equals: her glorious tones are unfurled and explored in her latest track. A song that is already garnering airplay and attention- Radio 1 and 2 have spun it, I believe- it will be exciting to see where the 17-year-old goes from here. The U.S. will come calling- she would have plenty of fans out there- and she could pretty much conquer any part of the world. Few musicians leave such an impression in the mind: Billie Marten is a young talent we should encourage, support and look after.
A lot of attention has been put to Billie Marten's voice. I have- over the course of my reviewing life- heard some splendid, luxurious and knee-buckling singers before. To my ear, there are few that rival the Marten. The pin-sharp beauty and etherealness is something you will not forget for a while. When you hear Marten sing: you are transported to '70s Folk and some of the greatest artists who have lived. While the likes of Mitchell are divisive- a hard voice to truly bond with- there is a warmth and addictive quality to Marten. It is not just the voice that entrances and seduces. Her songwriting- especially for someone so young- is mature, intelligent and poetic. Having studied English and Art at school: those subjects bleed into her songwriting. The lyrics and phrasing is beautiful and thought-provoking: Marten paints pictures and scenes with her voice; someone who takes the listener somewhere special and magical. Milk & Honey is a non-E.P. track that makes you wonder what is coming next. As Long As– her four-track E.P.- housed Bird: a song that amazed critics and raised Marten's stocks. Before then, we had the likes of Ribbon and Out of the Black (a B-side recording of Royal Blood's stomper). The Rippon lass has come a long way since her YouTube beginnings- she confesses, with modesty, they were not her best performances- and is shaping-up to be a future legend. Having played festivals and important gigs- gaining the paen and ear of Radio 1 into the bargain- who knows what the coming years holds in store? Songs like Heavy Weather and Bird– put Milk & Honey into that list- show a wondrous talent with a spellbinding voice. A mercurial human that lives, loves and drinks music: Marten is going to go a very long way. I can see (in 2017) an album coming- she has enough material- and inspiring hosts of young wannabe musicians. Marten has stated- in interviews- that the city can make her feel hopeless, scared and lost- among the Tube and rush of people- and day-to-day bustle. Milk & Honey is a song that will ensure Marten is not lost to us. She is a musician that is growing and spreading her wings; a rare songwriter that is relatable and loveable. If that smile, warmth, and personality (the love of alpacas too) does not grab you; the stunning, beautiful music surely will. Milk & Honey is a song that marks the arrival…
OF a stunning young talent.
__________________________________________
Follow Billie Marten
Official:
Facebook:
https://www.facebook.com/billiemarten/
Twitter:
https://twitter.com/BillieMarten
Instagram:
https://www.instagram.com/billiemarten/
___________________________________
Music
https://www.youtube.com/user/BillieMartenVEVO