TRACK REVIEW:
Lola Coca
  
GQ
9.6/10
GQ is available at:
https://soundcloud.com/lolacocamusic/gq-3
RELEASED:
21st April, 2016
GENRES:
Pop; Hip-Hop; Indie; R&B
ORIGIN:
London, U.K.
____________________________________
THIS week has seen music suffer a huge tragedy.
That sentence is something I am (sadly) getting used to saying.  Say whatever you want about 2016- and its rather cruel mindset- but it has not been forgiving.  You cannot ascribe it to a curse or conspiracy; an act of God-like intervention:  it has been an unfortunate year, cut and dry.  With Prince's death; it has left an irreparable hole in music's fabric.  As the years progress; music's legends are always going to be taken from us:  you cannot predict what is going to happen.  While you could forgive old age taking its toll:  that was not the case with Prince.  It seemed like such a lightning bolt:  nobody could see it coming; the world is feeling its shockwaves still.  One of the positive things about this loss (there are very few, to be honest) is how people have been brought together.  When Prince died, the world seemed smaller and larger at the same time.  We all felt a personal hit- whether we were huge fans of his- and lonely.  At the same time- and across that parallax- a unity and cohesion were formed.  Social media's fervent outpouring- messages of grief and tribute- have shown just how much feeling there was for the U.S. legend.  When a music icon leaves us; there is that need to not only embrace their music (lest we forget); but look to the new generation- the best artists about right now.  One of the most exciting parts of my 'job'- and something I will be continuing later today- is embracing the best female artists around.  I feel we need to be more open and conscientious when it comes to gender equality.  Too many of us are celebrating the bands- usually male-led- and overlooking some stunning female talent.  Perhaps things are not as bad as they once were- the comparative lack of critically-acclaimed female singers- but there is still an imbalance.  I feel the boys' music- particularly the band market- is getting undue spotlight- leaving the girls to have to shout twice as loud.  Some magazines and publications are putting (the girls) in the spotlight:  ensuring they achieve celebration and patronage.  In my mind, the girls are showing the boys how things should be done.  If you want to find passion, ambition and originality; music that differs from the been-there-seen-it-got-the-T-shirt-several-times-over examples- you have plenty of options available.
While Britain's towns and villages are producing a number of wonderful solo artists:  it is London's bright lights that are shining with the greatest radiance.  L.A. and New York are not far behind:  I feel London is having a remarkable year for new music.  Maybe the state of modern music- the inconsistency of artists- is having an effect.  Perhaps the loss of music legends is spurring on a creative process:  a new wave of eager musicians is making firm impressions.  While I take critical 'ones-to-watch' proclamations with a pinch of salt- sometimes an entire shipment of salt- you cannot deny the magic of Lola Coca.  On paper, she gets the mind, heart and soul jumping.  Whilst she has stated in interviews- she has a slightly androgynous quality; with regards her features- she (to my mind) is one of the world's most beautiful women.  A jaw-dropping, angelic face; a cheeky and captivating smile- the girl is going to break a lot of hearts.  Whilst not important to music itself:  Lola Coca is a journalist's dream.  Not only does her beauty stun and create blushing:  her sense of style is distinctly hers.  You can never accuse the London-based artist of being boring or lacking colour.  In photo shoots- and were you to catch her walking the streets of Shoreditch- you will discover someone that wants to stand out in the world.  Whilst our purple Prince may have departed- his reign will go on forever- we have a turquoise princess coming through; a young woman that reminds me of Prince (I shall come to that later).  What is as impressive- and perhaps more relevant- is our heroine's infectious personality and music.  Recently- moments before Prince's death was announced- she conducted a Periscope session with her fans- I was watching with a big smile.  It was one of the rare occasions to see Lola Coca in her element:  taking questions from fans and just relaxing (after some initial technical issues).  From that session- not only did we glean more about her creative process- we got to learn more about the woman behind the music.  Whilst her social media pages are slight- when it comes to biography and personal revelation- it is nice to know more about her.  Lola Coca is not a committee-made musician- all boxes ticked; put together like Frankenstein's monster- but a very natural and relatable woman.
Down-to-Earth, witty and sassy- she has a salacious and honest tongue on her- it is refreshing seeing a musician that is free from pretention and ego.  It is Lola Coca's modesty that strikes me:  during her Periscope session; she still sees herself as experimental and growing- not sure if music is going to be her future.  I know there are nerves and anxieties at her heart- someone who wants to make everything perfect; doubting just how good she is- but Lola Coca will have to accept the realisation:  music is going to be her future.  Having released a string of diverse, wonderful singles:  the fans are flocking and standing behind the Portsmouth-born stunner.  In a music scene that creates few TRULY fascinating artists:  we have someone that is going to be a mainstream fixture, very soon indeed.  GQ is the latest offering from Lola Coca.  Bad Girlfriend– Lola's last single- was received with huge enthusiasm and praise:  it is a song that gets inside the head and compels you to listen relentlessly.  A stunning and memorable song:  how was she ever going to match that?  Fortunately, GQ takes off from where Bad Girlfriend left off- it seems like a continuation of a theme- and has equal magic, power and nuance.  That sharp tongue and observational wit are sharp and ready:  our girl is not someone who falls prey to the come-ons of the city's well-tailored businessmen.  Whereas Bad Girlfriend saw the heroine refuse a rather eager and shallow boy- expecting sex on his birthday- guys are once more in the spotlight.  It is wonderful hearing a young woman emerge in music that is showing the guys how it's done: a boss that has the music world by the scruff and is unwilling to let it go.  Whether she doubts her potential and appeal- those nervy days when she reflects on life- I cannot encourage her enough.  There is nobody quite like Lola Coca:  she is a very rare artist we need to embrace.
Love Songs was Lola Coca's first single.  That laid-back, grooving vibe was supported with a beautiful vocal performance.  Full of life, passion and charm:  it was a song impossible to ignore; filled with quotable moments and vivid details.   Bad Girlfriend lost some of that innocence and saw the young girl mature into a very defiant woman.  Rebelling against her no-good boy- who just wanted to get his end away- it took her core strengths and augmented them.  Whereas Love Songs' cool-edged beats and island-seeking vocals- images of Fiji and tropical climates come to mind- Bad Girlfriend was L.A. and Rio.  Carnival beats and electronics mixed with something sparring, stuttering and street-level.  Bonding concrete  rawness with multifarious sonics- a whirlwind of genres and ideas- few could deny the potency of the song.  GQ is somewhere between Love Songs and Bad Girlfriend (in terms of pace and energy).  In thematic terms, it owes more to Bad Girlfriend.  Whereas its predecessor was a party-set tale of sex-denial and emancipation (our heroine was not going to be seen as a present to be unwrapped); GQ takes its feet to the streets.  Compelled by the suit-wearing types you'd see adorning GQ's cover- those that stand there smoking- undressing Lola with their eyes- and feeding cheesy lines.  Our girl might fall for the wrong type:  more your leather-clan Rock gods; not the smarmy suits that thing they are God's gift.  Bad Girlfriend's anti-hero seemed like a smarmy, tattoo-covered wannabe:  someone who could be seen cruising through Essex in a Ford Focus.  GQ sees us in L.A. and London.  The street-dwelling city boys might be more financial prosperous:  they are no-less snake-like and sleazy.  Lola Coca is always looking for true types of mature love.  Men that have decency and maturity- a bit rough around the edges and edgy at heart- are in her sights.  With each passing song, you find new confidence and reveal.  Perhaps live gigs and radio interviews have inspired the music.  Lola Coca seems at her most confident and potent:  vibing from her social media love and at her most natural.  Perhaps there were nerves at the beginning of her career:  she is more assured and comfortable than ever.  Whereas songs do not stray too far from love and sex- and the no-good types encountered- each song has new skin and stories.  There is no cliché and sameness.  Lola Coca blends '90s Pop and Dance with U.S. Hip-Hop and Rap.  Few artists are as confident and capable when blending time period and genres.  Our heroine's affection for music- and the artists she fell for as a child- have gone into her songs.  Who knows just what the future holds?  If she carries on creating songs like GQ:  it will be a very bright and successful one.
Two days old; GQ is gaining plenty of social media headwind and love.  The fans and followers have all stated the same:  another typical and stylish cut from Lola Coca.  Not sparing much time with an introduction- no scratched vinyl or teasing beats- Lola is straight in.  At her most insistent and angered, the early words leave little to the imagination.  "You're a man without a backbone" suggests smutty, paramecium who toss crude innuendos and hide behind their pay cheques.  In that first line I could already picture the gelled hair and cocky attitudes; the high-paid dicks who cat-call and come-on.  "You really think you're something special" is Lola assessment:  one that has a very clear and defined answer.  In the early exchanges, there is emphasis on the vocal and lyrics.  The performance is clear and concise; plenty of oomph, grit and control- ensuring every word is delivered with maximum strike.  Many have (lazily) made Lily Allen comparisons (perhaps I have at times).  Just because the two reside in London and have sort-of-similar voices; that is where the comparisons end.  To my ear, Lola Coca blends Missy Elliot and Neneh Cherry with a bit of Amy Winehouse:  base notes that are all topped by cherry, cream and honey.  There are bedrocks of U.S. Hip-Hop and '80s-'90s R&B- maybe some Gwen Stefani in there- but riding high is a unique personality with few comparable.  Bad Girlfriend showed what wit and lyrical originality Lola had.  Too many modern artists mix hyperbole and cliché; boring lines and few memorable moments.  Lola Coca displays swagger and cool, throughout the song.  Laid-back- almost to the point of being laid down- our heroine assesses the distant and cold guys trying to grab her attention.  The budget value Elvis Costello types (one of the most stand-out lyrics) are packed around and thinking they are IT.  These arseholes and pompous egos think they deserve a medal:  the heroine is having none of their crap.  Laying down the law- you can see her turning up her face as she passes a line of suit-wearing businessmen- the chorus swings into view.  If you were captivated by Bad Girlfriend's head-swinging, singalong chorus:  GQ will not disappoint in any way.  Perhaps a more cool-headed and nuanced alternative- I find GQ's chorus to be more effective and catchy- it is not long before it gets in the head and starts bouncing around.  Another song that demands multiple assaults- like the guys in the song- our girl is "no fool".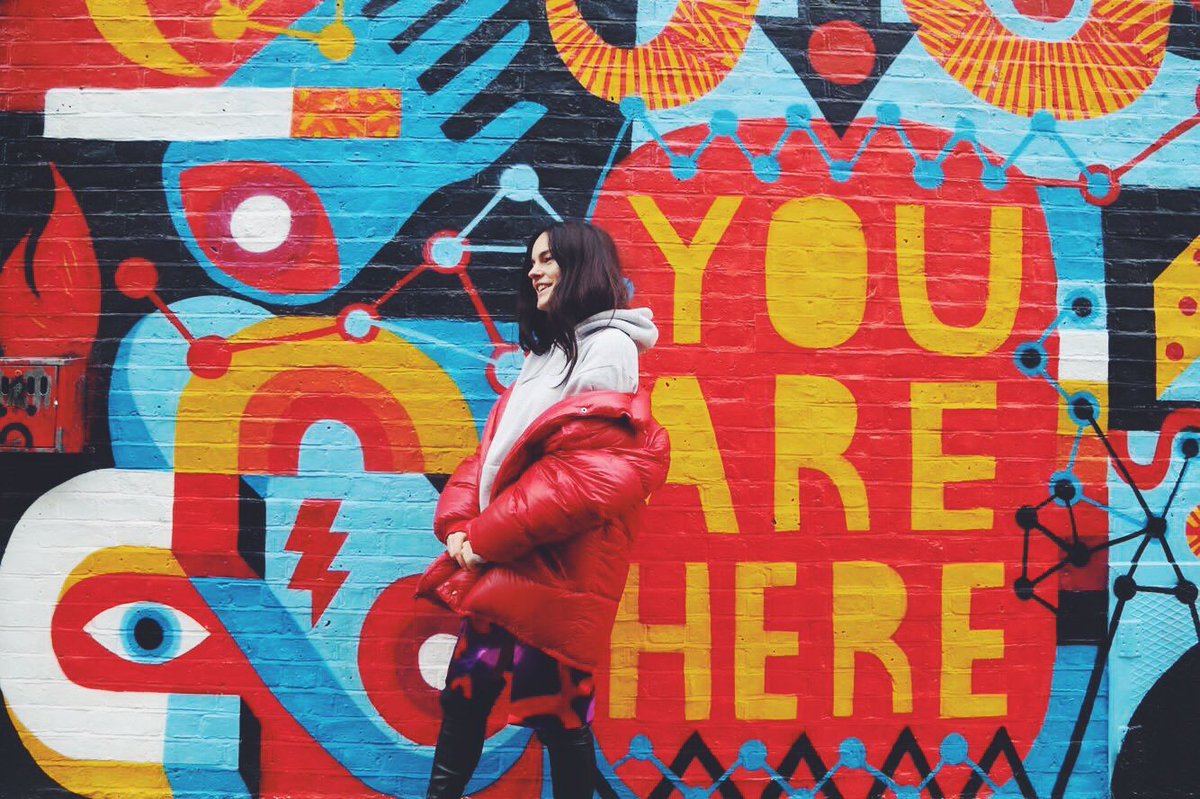 Not your girl-next-door type:  the guys are "barking up the wrong tree".  Up until this point, the composition remains fairly light and sparse.  Continuous beats propel the vocal but do not encroach.  It is when the chorus hoves-in do we get more electricity and colour:  scratched sounds and vocal snatches come into the mix.  These legends-in-their-lunch-hour types are going to get nothing from Lola Coca:  she is putting her foot down and subsequently grinding it into some overpaid nuts.  The genuine personality- barbed tongue and attitude; wit and energy- rules every line of the song.  Other musicians- that play similar types of music- lack authenticity and appeal.  Lola Coca is not someone betraying her personality, soul and roots.  The dichotomy of vocal and subject- a rather sweet vocal at times portrays something sexual and gritty- makes the song even more stinging and layered.  Few female artists step up and assess such themes- putting the cocky boys in their place- and do so with confidence and swagger.  Lola Coca is not another Lily Allen-type artists.  There is no sugary-sweet vocalisation and cloying sentiments.  GQ is a song that has more ibn common with Neneh Cherry and Missy Elliot's inimitable brand of hard-hitting R&B with a conscience.  It is impossible to resist the allure and hypnotising scent of GQ.  That chorus gets ridden to dizzying heights.  Blending sweet backing vocals- cooing and harmonising- there are some brilliant squelching electronics.  In the late stages- when those electronics mix with honeyed vocals- I got ideas of Aaliyah's eponymous album.  Playful and textured- avant-garde and sizzling- it is amazing sprint-to-the-finish.  Those that were compelled by Bad Girlfriend and Love Songs' invention and personality will recognise similarities and familiarities in GQ.  It is a song that builds on past tracks and shows new strength and ideas.  If anything, Lola Coca sounds even more confident and stunning here- that opinion will divide camps- and has produced (perhaps) her finest work.
I am a huge fan of Lola Coca's back catalogue.  Love Songs amazed me the first time I heard it:  I knew we had a very special artist on our hands.  Bad Girlfriend was dropped and that expectation was blown away:  it announced the arrival of Lola Coca.  A defiant and rousing call-against-sex-hungry-lads:  the song is still being talked about in fevered tones (five months after it was released).  GQ is a slower song that is equally potent and addictive.  Lola Coca is someone who concentrates on love and relations with a very personal eye.  Too many songs romanticise love and have very predictable lyrics.  Whether wallowing in heartbreak and guilt; pining for someone you cannot have:  it seems a lot of modern artists are not exactly reinventing the wheel.  We all need those kinds of songs- they are the backbone of musical history- but for God's sake, mix it up once in a while!  Lola Coca is not someone who fills out her diary with stories of cheating boys and heart-bleeding sympathy-seeking.  What we have- when it comes to Lola- is someone who takes her experiences and puts them direct on the page.  There is no polish and fitting-into-a-mould penmanship:  raw and real-life events are slammed onto record; a bucket of cold water the music world needs.  Before closing things up, it is worth talking about Lola Coca's future and the way she does things.  I may have waxed lyrical about her beauty and looks- something she must get tired of hearing about- but she really is the complete package.  Having started out as a dancer- in Heaven, no less- it was when in L.A. that things started to 'click'.  Perhaps searching for answers and directions- what she was going to concentrate her life to- it was a retreat that would impact the rest of her life.  GQ was written in L.A. – when you picture the lyrics; it makes sense- and it started the ball rolling.  From there- basing herself in East London- things have got bigger and hotter for the young star.  These are early days, but things are really hotting up.  To me- and this is a personal analogy- Lola Coca is a cross between Gwen Stefani and Missy Elliot; Kermit the Frog and Neneh Cherry- a movie heroine thrown in there.  A girl that is perhaps attracted to the wrong sort of guy- as songs like GQ and Bad Girlfriend will attest- there are bits of '50s heroines and modern-day Indie D.N.A. in Lola Coca.  She has a very classic cool but is someone modern and of-the-minute.  Maybe she does lend her heart to undeserving boys:  music is the way of grabbing it back and letting it be known who is in charge.  There is  infectious kookiness and charm to Lola, too.  Energy, honest and fun are just a few words you can levy at Lola Coca:  she is someone that bounces off the screen and into your heart.  As awed as you are by her sound bites, interviews and insights:  it is the music that leaves the biggest impression.  I am very much a boy of the '90s:  someone who grew up listen to that golden age of music.  Lola Coca has a very modern ethos about her but reminds me of the terrific music of the 1990s.  I mentioned Neneh Cherry and that seems like an apt comparison.  An in-charge and strong woman:  Cherry's late-'80s/early-'90s work was some of the most electric of its time.
GQ seems like a 2016 version of Buffalo Stance (from the album Raw Like Sushi).  A song that deals with similar themes- gigolo-type guys that think they are God- I can see some lineage.  Cherry- and on her debut especially- dealt with materialistic guys and shallow types; those that should be expelled to shallow graves.  Raw Like Sushi showed Cherry could blend R&B, Pop and Dance into a colourful and hypnotic blend.  If the Swedish-born star is not your bag- strange if she is not- then how about Missy Elliot and Gwen Stefani.  Lola Coca has U.S. D.N.A. and inspiration inside of her.  Like Missy Elliot and Gwen Stefani:  you get that sassiness and swagger; the authority and unpredictable compositions.  Missy Elliot's Supa Dupa Fly (her 1997 album) sparred fat Dancehall Reggae with aggression-cum-passion flips:  an intoxicating ride that marked her out as one of music's most astonishing talents.  Toss in some 1995 No Doubt and you have an artist that could well be one of our leading lights.  In fairness, it would be foolhardy to compare Lola Coca with anyone else.  Sure, there are '90s strands and bits of others in her music; if you cut to the core you find a wonderful woman doing things her own way.  I would love to see an album emerge from Lola Coca.  She could go down the Kickstarter route- the funding and faith would be there- or fund it herself.  An album that spars cheating boys and suit-laden smarm artists; sex-expectant boyfriends and the scenes of East London- a record that would grab critical attention and seduce the masses.  Lola spends a lot of time walking Shoreditch and London's most colourful areas.  I am not sure what her diary looks like:  it would be great to see an E.P. or L.P. come before 2016 is done.  A nice, tight five-track E.P. would be a great thing:  a cool title; wonderful artwork and stunning songs.  I am sounding like Lola Coca's P.R. company- she already has one of those- but I am excited to see how far she can go.  I am sad so many music colossuses are leaving us.  Prince's death struck a nerve and made us realise just what a genius he was.  That legacy will influence a wave of new musicians and reign for decades to come.  Prince mixed sweat and sex with astonishing musicianship and authority.  Those kind of musicians are a rare breed:  will we ever see his like again?  Lola Coca is an artist that has many years ahead of her.  Backed by a terrific team- producers, writers and P.R. bods- she is in very safe hands.  She is not an artist that produces the same kind of song:  with every release, you get something new, fresh and bright.  Love Songs and Bad Girlfriend were two astonishing cuts:  GQ completes the trio and proves what a proposition (Lola Coca) is.  Colour and shade are ruling the landscape at the moment.  Red hearts and turning black- haunted by the tragic news regarding Prince- and many are feeling blue.  My suggestion- to banish the sadness and bring some light to the party- is to embrace a turquoise-loving woman; someone that is creating wonderful music.  Spin GQ; sit back and…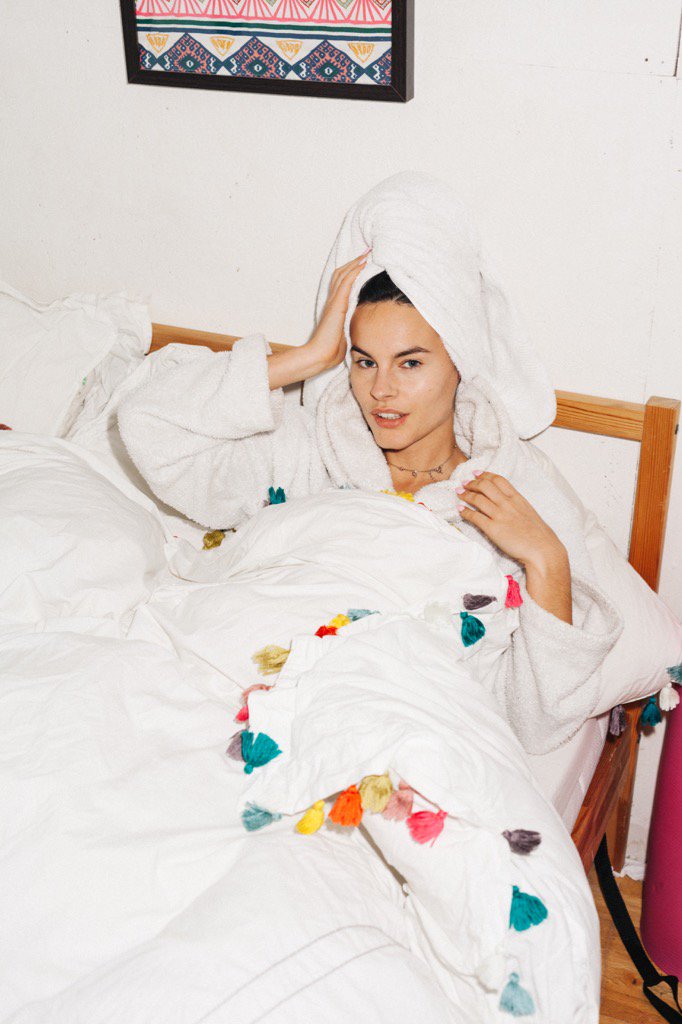 LET it do its thing.
_________________________________________________________
Follow Lola Coca
Facebook:
https://www.facebook.com/Lolacocamusic/
Twitter:
Instagram:
https://www.instagram.com/lolacoca/?hl=en
_________________________________________
Music
https://soundcloud.com/lolacocamusic