ALBUM REVIEW:
Chess Galea
1869
9.5/10
1869 can be streamed at:
OFFICIAL RELEASE (digital platforms):
18th April, 2016
GENRES:
Soul; Pop; Alternative
ORIGIN:
Surrey, U.K.
TRACK LISTING:
Intro (I'm Ready) – 9.5
Hard to Handle– 9.6
Ready to Roar– 9.6
Perfect– 9.5
Missing Person– 9.5
I Am– 9.5
Because We Can– 9.6
Sold– 9.6
Beautiful to Me– 9.5
#PL- 9.6
Right Now– 9.5
Wherever You Are– 9.5
No, You Can't Go– 9.5
Sold (Reprise) – 9.4
DOWNLOAD:
Hard to Handle; Ready to Roar; Because We Can; Sold; #PL
STANDOUT TRACK:
Ready to Roar
____________________________________
I have been looking forward to this review, as my featured artist…
was one of my first (reviews).  I have watched Chess Galea emerge, develop and grow:  Her album, 1869, is her first full-length release.  Before I come to that, I am interested looking at the current music scene; the best solo artists around (and what makes them so) – looking at what it takes to succeed.  Yesterday- when reviewing London-based artist Natalie Gray- I was amazed at the vocals and composition laid out (on the track, Little Secrets).  Modelling herself as a Katy Perry-cum-Kelly Clarkson singer- U.S. tones and an overall Pop sound- there are few that are leaving impressions in the imagination.  Gray is an artist capable of making her stamp on the music scene:  I wonder how many others have that potential and ability.  Yesterday, I was listening to an interview with Kate Bush (she conducted with Mark Radcliffe in 2011; promoting her album, 50 Words for Snow).  During that interview; Bush was quizzed about the current music scene:  what her views were with regards its state and consistency.  The reply- even back then- was a bit of a revelation:  it is a mess that is showing deterioration and an abiding lack of quality.  One of the major problems with today's music is how impersonal and factory-produced it seems.  Songs whip off the conveyor belt and are released into the ether:  songs drop on iTunes/SoundCloud and lack that personal touch.  One of Bush's criticisms- among many others- was how few albums there are:  you get a lot of songs/E.P.s but nothing tangible and real.  There is that crux between demand- the public wanting something now; else their minds will wander- and the real-world cost of producing an album.  With studio prices rising and technology ruling things- the days of simplicity and home-recorded albums are waning- musicians are being priced out of the market.  Chess Galea is an artist who understands these concerns and responds with aplomb and conviction.  1869 is available via her official website- to stream ahead of its official release- but here is an artist who has a fondness for music's glory days and the vitality of a physical release- something you can hold and enjoy time and time again.  Knowing Galea, I understand how costly the album's creation has been.  Enjoying some time abroad- able to pen songs and find inspiration in warmer climates- she has toiled to ensure 1869 is the best it can be.  Having to scrimp and save with determination- affording few luxuries along the way- we have an L.P. that shows that sweat and devotion.  I know 1869 will be released on C.D. but it (is also a creation) that would look wonderful on vinyl- perhaps a limited edition series would be affordable?  Whatever she has in mind, I have been anticipating this album for years now.
Before I carry on- and if you are unfamiliar with Chess Galea- let me introduce her to you:
"Chess Galea announces the release of her debut album '1869' – Official release 18th April 2016
An eclectic blend of old-school sounds and feel-good pop, Chess has penned an album that  touches every emotion. The album is written and performed from the soul – Chess writes about current affairs of the world and pressures of society, as well as bold affairs of the heart. You'll find songs to dance to and songs to enjoy with your eyes closed.
The UK launch party will be held on 20th May at PRIMO BAR London, Park Plaza Hotel 7:30pm start (support by BR James). The Malta Launch Party will be held on 6th June at 7:30pm at Razzett L-Ahmar (support TBC)
Chess started her music career in 2010, with her debut single reaching number 1 in the Maltese radio charts. She's been nominated for 'Best Solo Artist' there, in her home country, featured on BBC Introducing & Best Of British Unsigned, collaborated with DJ's around the world, sang her heart out in New York and the Caribbean, and she's now ready to show the world what she really is about".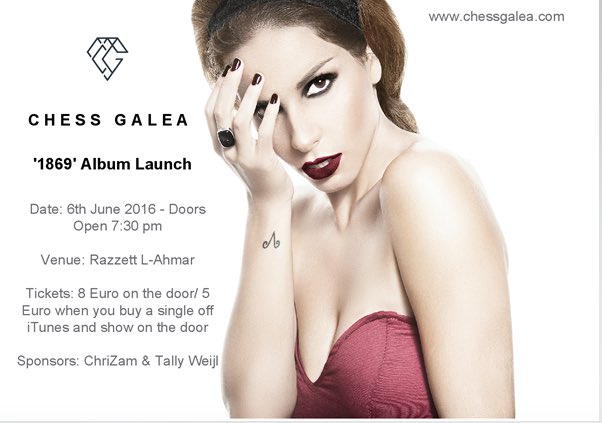 Chess Galea is one of the U.K.'s finest young songwriters right now.  After a few years in the music industry- recording songs anyway- the progression and steps she has taken are hugely impressive.  I have been supporting Chess Galea since her E.P. days:  the Babygirl beginnings; the Tuxedo step-up; across to her here-and-now.  Whereas Babygirl showed sweetness among strength- some vulnerability against real-life tales- Tuxedo boasted more maturity, confidence and passion.  Babygirl was a wonderful release, yet Tuxedo was Chess Galea in full flight:  1869 brings her previous work together and shows another leap forward.  With every solo artist I hear, I do wonder how long they will last in music.  Maybe a great song/E.P. will arrive but I worry:  will they ever keep that quality going and endure?  Perhaps Kate Bush had a point:  the honest, real way of working has been replaced by something impersonal, rushed and bitty.  Chess Galea is one of those artists bringing music back to what it used to be.  1869 is a fully-fledged album that shows so much passion and personality:  every song oozes conviction, effort and dedication.  Another factor (behind Chess' success) is the mix of sounds she employs.  Being a fan of '80s and '90s Soul-Pop artists- from Prince and Michael Jackson to Freddie Mercury- you get a blend of the older and new.  Kelly Clarkson, Lady Gaga and Christina Aguilera are influences:  there is that leaning towards American sounds but Chess' sound always retains that unique, British sensibility.  I have seen few artists that are prepared and organised as our heroine.  Her official website- http://www.chessgalea.com/- is gorgeously-deigned and hugely accessible.  You have everything you could need there:  social media links and new music; news and contact details.  Similarly, her social media feeds are up-to-date and detailed.  From her images to logo designs; the website through to the promotion side of things:  I am impressed and stunned by how professional it all is.  Chess has also started up her own label and is taking care of the promotion and album launch:  few other artists are this disciplined and hard-working.  I am getting tired of modern-day acts putting so little graft into things:  they have a manager and P.R. team and see to disassociate themselves with the process of music-making and production.  Chess involves herself from start to finish, and as such, 1869 is a deeply personal work that comes from a very special talent.  I was a little wary when the album came out:  would a 14-track record be able to hold attention and fascination?  Would there be filler material and some bloating?  Well; the answer is a crystal-clear:  she has managed to make a stunning record, that if anything, seems a little short.  By the end, you want to hear more and keep the music playing!  That insatiable mix of sassy, confident vocals- vibing the likes of Freddie Mercury and Michael Jackson- sit with contemporary soulfulness and Pop.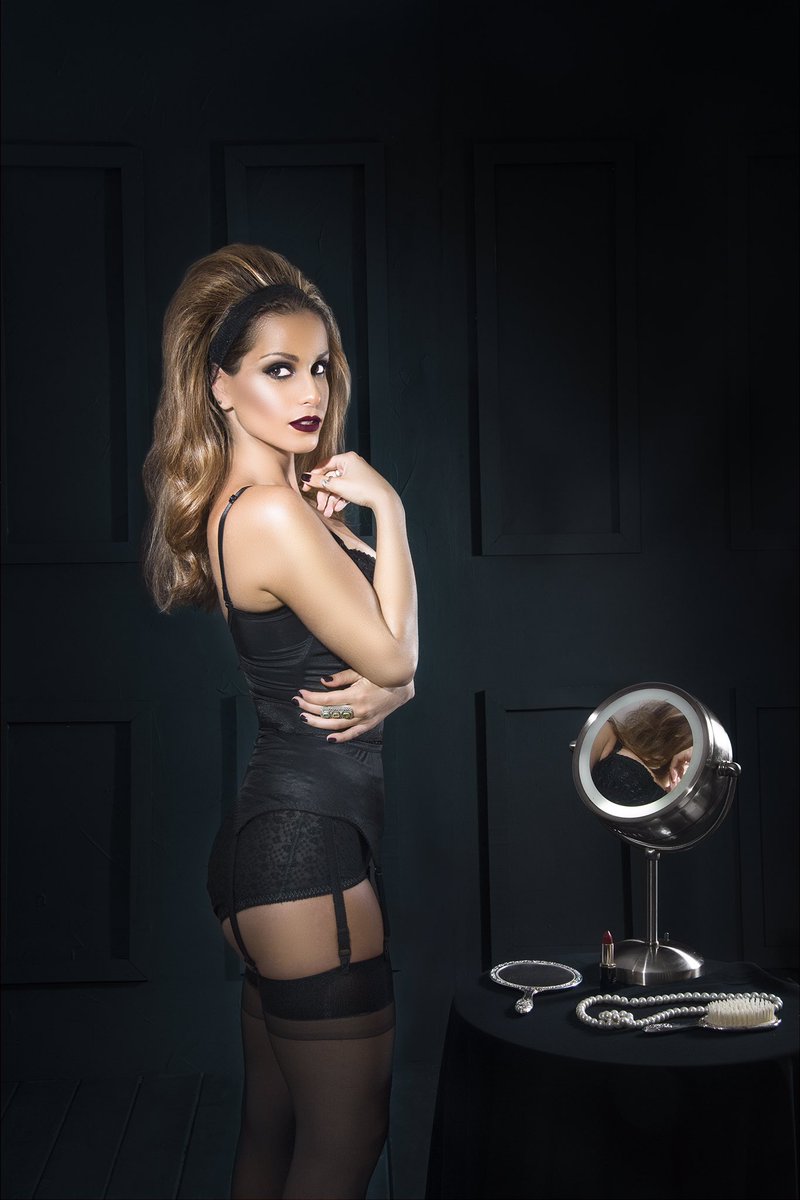 Whereas previous releases Babygirl and Tuxedo are the sounds of a young woman finding herself- both personally and professionally- 1869 is the sound of the woman fully-formed and arriving.  Babygirl mixed redemptive tales and against-the-odds support.  Storm and Breathe had anxiety and struggle at their heart but implored defiance and fight.  The E.P. was very much a statement of hope and staying true to who you are.  Things Take Time left little to the imagination and was very much the perspective of a young musician with her sights set:  knowing success and respect take years to arrive.  Tuxedo arrived and showed Chess inject a more saucy and hard-edge sound to her songs.  In the same way Michael Jackson created Off the Wall– a personal, accessible and confident album- and then produced Thriller- a more direct, authoritative and Rock-influenced album- Chess performed the same feat.
Tuxedo was a more judgmental and angry affair.  The vain and shallow subjects of Vanity were being given a dressing-down and kick to the teeth.  Maybe motivated by night-life around town or people she came into contact with:  this was a record that denounced modern culture and embracing the stupid and vain.  Tuxedo boasted a more rich and gutsy production sound- more raw and powerful than Babygirl– and shifted its focus from soulful strength to kicking against those who bring people down.  If Tuxedo was a Jackson-esque Thriller:  1869 is very much the Bad/Dangerous regency:  the superstar hitting peak form and addressing modern-day concerns with personal struggle.  1869– unlike its predecessors- looks at the plight and realities of the modern world; bringing in something more personal and universal.  I only use the Jackson analogy because Chess shows a similar development.  1869 is an angry album but one that shows plenty of consciousness and heart.  1869 is Chess' most rounded and complete work.  Addressing societal pressure and matters of the heart:  the album covers so many bases yet has a consistency and focus that is hugely impressive.  This ambition and confidence has resulted from inter-album releases and live performances.  Recently, Chess put out a Covers album:  songs from her favourite artists with that distinct Chess stamp.  The Great Gig in the Sky– a sensational and hauntingly powerful version of the song- sat alongside Jazz standards.  Collaborations, covers and one-off originals have been delivered- the young star is one of the busiest musicians in the world- and all lead to her debut album.  Uniting her previous E.P.s- the mix of emotions and subjects- so much effort and time has gone into the album.  Over the past 7-8 months, Chess has put her heart and soul into the album:  the results speak for themselves.  Mixing Britney Spears with Nelly Furtado- especially when giving thanks and in spoken word territory- there is a contemporary, Pop-based sound that comes in hard and intent.  Announcing her arrival with a stunning opening:  1869 gets underway…
1869 begins with a lovely introduction that gently brings the listener into the fold.  Intro (I'm Ready) starts with wordless vocals that are chorused and emphasised.  Backed by quirky electronics and tumbling beats; you get a list of singers being announced- from Britney Spears to Christina Aguilera; Michael Jackson to Prince- of the artists important to Chess.  Those beats become heavier and hotter and our heroine keeps the list going- James Brown is thrown into the pot.  After the echoed, in-the-background announcements:  our heroine comes to the spotlight and lays down her statement.  She has been waiting in the shadows but her time is now:  ready to conquer and follow in her heroes' footsteps.  "It's been a tough, long road" it is said.  Not only a perfect way to introduce the album:  the song stands on its own feet and has its own gravity.  Perfectly highlighting the albums influences- the new sounds and old heroes she hails- it gives fans (old and new) a mission statement from 2016 Chess.
Scatting from the opening notes:  Hard to Handle shows Chess at her most bracing and direct.  With a girlish laugh and Jazz hands-aloft swagger:  there is a blitzing horn sound that notches the song up a level and adds electricity and pizazz.  The song's title refers to our heroine who can be "illogical" and unpredictable.  A little misspoken and direct:  this is a rare assessment of faults and downsides.  Few artists are self-examining and soul-searching.  The mechanical, snarling horns- mixing beats into a machine-like stride- back vocals that are carefully deployed and delivered with a mix of sensuality and honey-dripping soulfulness.  A brash and hypnotic stunner- where our heroine is a little bit Grace Kelly; "A little bit Grace Jones"- you cannot help but smile and submit that that intense performance.  Chess lays it on the line and just admits it's "who I am".  Twisted horns and rushing vocals remind me a little of Christina Aguilera's early work.  Everything in the track holds together and hits the mark.  The composition is hugely inventive and atmospheric:  backed by tremendous production and the appropriate amount of polish.  The lyrics are never cocky or insincere:  our heroine is confessing and explaining she is human (just like us all).  Hard to Handle is in the perfect place:  up-top and one of the first real 'hits' on the album.  Picking up the pace:  the song starts to jog and instill energy.  Bringing in elements of Doo-Wop and Swing- you get echoes of 1930s/'40s groups like The Andrews Sisters.  It is charming hearing of-the-moment production bring in older elements:  '90s Pop and close-harmony strands sit together with huge confidence and conviction.  The boy in question- at the centre of things- has been warned and given notice- our heroine has her 'moments'.  An additive, head-nodding; body-rocking jam:  Hard to Handle shows Chess at her most assured and in-control.  An electrifying vocal and incredible musicianship ensure 1869 lodges itself in the mind at the earliest possible moment.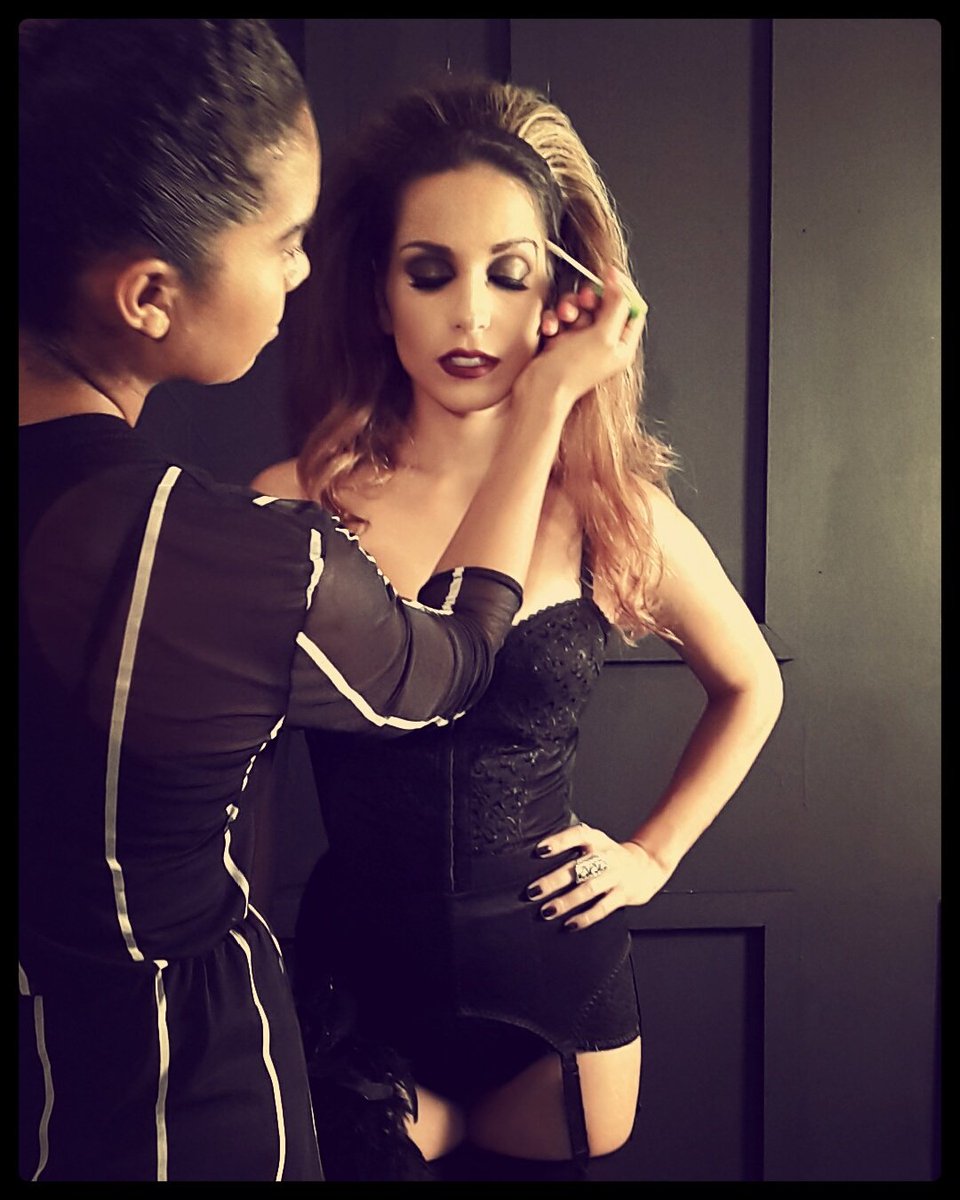 Ready to Roar is a song that sings its intentions without a note being played.  Jubilant, rushing brass- sounds of '70s Soul, '00s Pop and old-style Jazz infused perfectly- ensures 1869 keeps up the tempo and (keeps the) sound consistent.  Once more, you get primal, rumbling percussion:  our young star is at her most exhilarating and assured throughout the album.  Whereas previous releases- Tuxedo and Babygirl– have employed piano and more Pop-led sounds:  1869 utilises Blues, Jazz and Soul motifs through a modern-day prism.  Chess is at her most mature and contemporary all at once:  bold, fresh and ready to attack.  The song's hero- perhaps Galea's current love- has given her strength and motivation.  Knowing Chess- and the support her boyfriend gives her- I cannot help but think part of this is dedicated to him.  That endless championing and backing has fed through a soul that is more safe and grounded than ever.  Past records have seen Chess wrestle with emotions and the uncertainties of love:  now, she is a woman reborn and in a very good place.  This emotion shift does not come at the expense of soul:  Ready to Roar sees that staggering voice at its most nuanced, layered and exciting.  "Your faith in me has made a different" is no understatement.  Props must be given to Chess and her team (producers) who have fashioned a sensational composition.  You get elements of U.S. idols- Britney and Christina- yet Chess creates something even finer:  music that brings in myriad genres/time periods and ensures everybody will be singing and dancing along.  This generosity- that her man is displaying- comes with no agenda and reciprocity clause.  It is rewarding finding an overtly positive song:  one that celebrates the vitality of a good man and what that can do.  Knowing some history behind the song- relationship transitions and Chess unsure whether she should give her heart so soon- I am thrilled it is being addressed in mature and open terms.  Here is a woman that is at her happiest and most content:  the gambles and trust she has shown has been repaid with affection and loyalty.  Blending echoed/processed vocals with that raw, impassioned core:  you have a song that is agile, constantly engaging and utterly infectious.  Ensuring the track order is bang on:  Chess ensures 1869 begins with passion, power and electricity.  By the third track you are hooked and invested- curious and excited to hear what comes next.
Perfect has been championed by local radio and no wonder.  After the positivity-cum-rousing slam of the previous two tracks:  Perfect takes things down slightly and sees our heroine in more pensive, unsettled mood.  Sitting here "frustrated":  there is an element of discontent and disquiet that pervades the piece.  The composition remains fairly demure:  there are some hard beats but the soft, delicate piano line keeps things in-check and restrained.  It is the vocal that rides high in the mix:  speaking of perceptions of beauty and false ideals:  Chess openly addresses issues in society and notions of 'perfection'.  Shifting thematic attention from personal to worldwide:  she handles the subject with grace, emotion and intelligence.  "How can this be a flawless society?" she asks.  Before long, electronics buzz and the percussion tightens and rises.  The song's chorus directs its attentions to a subject:  maybe the embodiment of fakery and vanity.  Whether addressing models who are airbrushed and unnatural- not representative of what beauty is- or society at its most shallow:  you become curious and interested in the origins.  A "one-way ticket to happiness" is not what we need:  inner peace of mind is more essential; stepping aside from negativity.  In a way, Perfect reminds me of Dangerous-era Michael Jackson.  On that album, Jackson started to address society more- previous albums saw him look inward- and look at peace and positivity:  how negative people were getting him down.  Chess looks at judgmental people and wonders why we need to be this way:  perfection, in a truer sense, is something less tangible and more complicated.  Ensuring the album is urgent and compelling:  the vocals and composition remain intense and pressing to the very last.  A song that has mainstream appeal- easily topping the offerings by our current favourites- but takes its heart away from love to look at something even more profound.  Chess shows what an agile and thoughtful songwriter she is:  ensuring the listener looks at themselves and thinks more deeply about the world around them.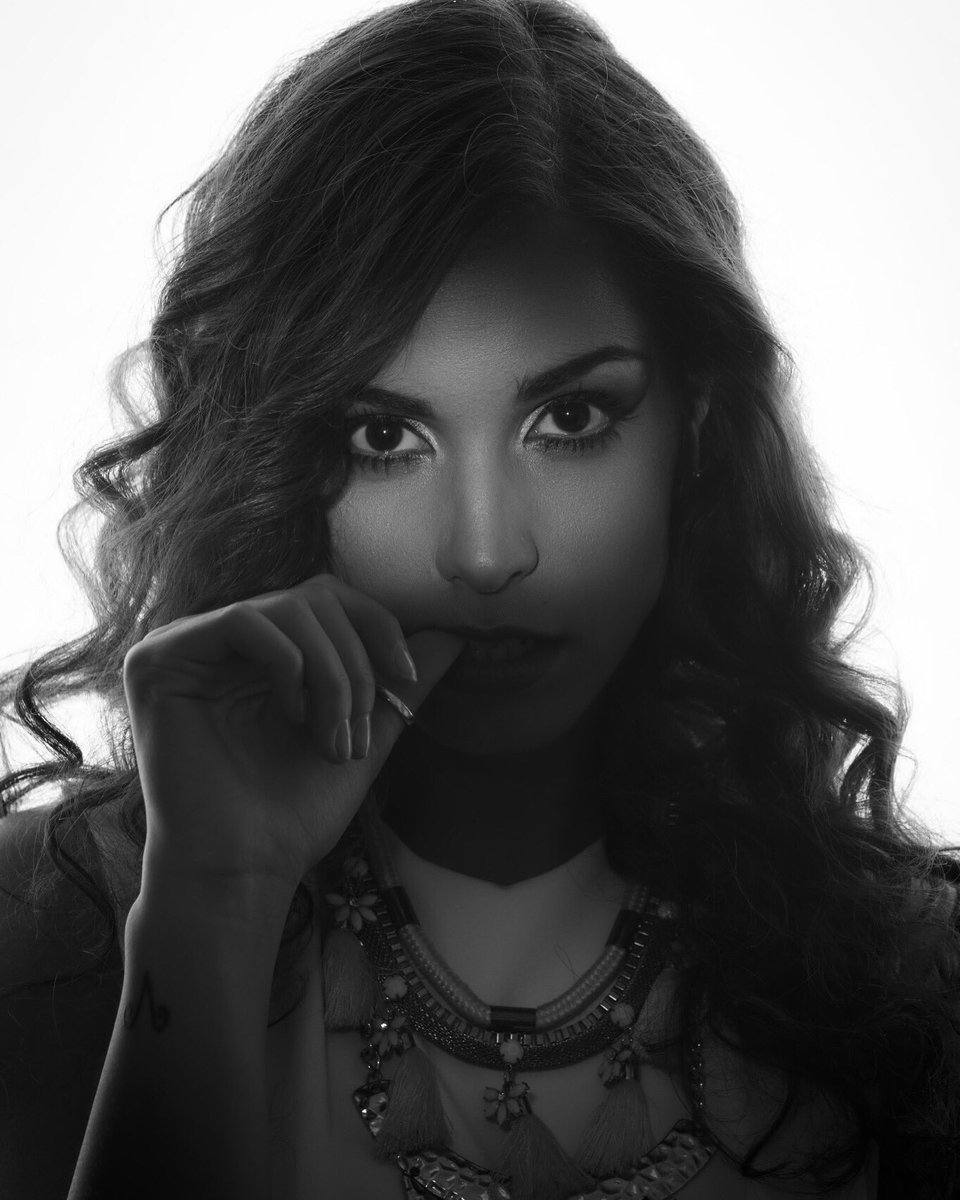 Missing Person sees our heroine "right on the edge".  Her voice is at its smokiest and most emotive as she looks at issues:  solving them before "time takes its toll".  At once, there is fascination and obliqueness.  Chess wants (the song's subject) to kiss her goodnight:  I was wondering who inspired the song and what is being addressed.  Clearly there is a sense of longing and dislocation:  yearning for somebody that is estranged and far away.  Whereas previous numbers have been more direct and straight-to-the-point:  here there is that lingering air of mystery and mystique.  This 'missing person' is someone escaping Chess' grasp:  she wishes she could reach out and hold.  Whilst your mind conspires and investigates; you get struck by the vocal and composition.  Less savage and urgent than previous tracks:  here, the sound favours a mix of Blues and Jazz.  Sure, there are tumbling and fast flowing vocals- that get your head into Pop territory- but I get essences of the queens of Soul:  artists that would have inspired our heroine growing up.  Missing Person is another shift that shows how versatile and flexible Chess is.  In terms of emotional balance:  it perfectly counterpoints the opening numbers and gives the album depth and vulnerability.  A paramour has deserted her- and that voice seems haunted and lost- and our girl pines for their return.  Whether a relative or friend:  you fall for the honesty and emotion that comes from the central performance.  One of the album's most nuanced tracks- you need a few spins for it to hit you- it shows Chess' histrionic range and full abilities.  Ranging from sweet and seductive coos to a near-explosion belt:  few singers can allow their voice to swoop but keep it controlled and focused.
   I Am is a shorter number (it falls shy of the 2-minute mark) that sees a return (of sorts) to the immediacy of 1869's opening trio.  After the emotions and turbulence of the previous numbers- from heart-baring thanks to strife in society- there is a chance for a little decompression and brevity.  I Am is a skippy and energised number that sees our heroine assess her development and self:  she has "time to grow" and more things to learn.  Like Hard to Handle, there is a look inwards.  Knowing it will "all come together one day":  you cannot help but imagine (the song) refers to music development and success.  Maybe these moments- the album and songs- are building blocks and steps forward.  That true goal- a mainstream fixture who can influence the new generation- is what is aimed at.  Chess is not going to betray her intuitions and self:  she is working hard to ensure she reaches her goals.  The idea of what/who I am is repeated as a mantra.  Chess feels comfortable in her own skin and confident of her objectives.  While a lot of singers are needlessly self-flagellating and intense:  here there is a sense of relaxation, comfort and self-appreciation.  She is not perfect but you cannot deny the confidence in the song.  Whether hearing a song on the radio- Chess' latest release- being repeated and celebrated:  that is when she will start to shout proudly.  Backing the soothing lead vocal- it slinks and purrs with sensual undertones- is a delicious guitar lick.  Blues-natured and Santana-esque:  it gives the song an alluring and Latin feel that adds more colour, contour and dynamic to (an already) compelling album.
Because We Can starts very Moby-esque:  strings and a rush that recalls Extreme Ways (the closing theme to The Bourne Identity).  Those racing and pizzicato energy shifts 1869 back to its former ways:  the energetic and body-slamming propulsion of the beginning.  Soothing, entranced vocals lead to one of the album's most important tracks:  something that addresses the modern world and asks some very pertinent questions.  In a world "full of sorrow", our heroine queries, how can we remain silent and motionless?  Given recent unfolding- terrorist attacks around the world- the song seems timely and appropriate.  The truth is- the song would have been written before the most recent attacks- bad and violence seem to be irrepressible and uncontrollable.  It seems we have "become immune to the dangers" of tomorrow.  Chess compels people to stand up and be accountable:  rebel against inequities and evil and take action.  That tense, Dance-via-Electronica backing is the perfect canvas on which Chess can campaign and electioneer.  Bristling with edginess and endeavor:  it is one of the most compelling and immediate songs across 1869.  Rarely has Chess sounded as urgent and arresting as she does here.  If we shift the blame, things will not evolve.  Beauty in the world is being subverted and marginalised:  we need to revert the balance and set an example for the new generation.  That central theme- to "stand up"- reminds me (again) of Michael Jackson.  A cross between Earth Song and They Don't Care About Us you get that same sound and energy.  Towards the end, you get more of that electric guitar- snaking and buzzing with luster- and Chess lets her voice expand- bringing in some Aguilera-esque candour.  One of the most memorable, proud and meaningful tracks across the album:  it will not escape your head for many weeks to come (let's hope it is not any longer!)
  Sold is a song Chess has a lot of faith in- a reprise features at album's end- and arrives at the central point.  Another one of the 'shorter' tracks; it spares no time sowing the seeds.  Echoed, multi-layered vocals arrive around a slinky and seductive beat.  Our heroine teases the song in and gives one of her most alluring introductions.  Another investigative/personal track:  it sees Chess looking at success, achievement and capriciousness.  She has been around the cities and the transitory nature of life.  Whilst some are trapped in a 9-to-5 existence- and frustrated they cannot fulfil their dreams- the heroine wants to break free and do what she SHOULD be doing.  For that reason- it carries a very personal tattoo- you get invested in the song and follow its plight.  The vocal, perhaps not surprisingly, is one of the purist and strong across the album.  Showing what a proposition she is:  Chess mingles sweet, crystalline vocals with something red-bloodied and womanly.  That contrasting nature- between a sweet girl and proud woman- is a sensational (proprietary) blend that makes the song such a smash.  Reflecting on her rise- working all hours to get the money together- the narrative gives you a glimpse into Chess Galea The Artist.  Life may be complicated- the road to success is often fraught- but her mind is set.  A proud song of self-actualisation and epiphany:  music is what drives Chess; no other life will do.
Beautiful to Me does not relinquish the fascination and innovation factor.  The smooth and slow-building introduction suggests we are going into romantic terrain.  Purring and sensual- Chess exploring Jazz of the 1960s and '70s- you see yet another side to the heroine.  Looking at a particular person- not sure whether a lover or friend- who has a "heart of glass"- that seems consistent whether mad or unhappy.  Maybe (the hero/heroine) has reservations and unsure of their worth:  Chess, in no uncertain terms, finds them beautiful and special.  Asking why this is- the particular reason behind this revere- perhaps the smile and soul-ignite is the reason.  Maybe (in the past) they have shut our heroine out:  masculine pride or a sense of aloofness.  Contrasting emotions and conflict seem to run through the song.  On the one hand, you have a person capable of augmentation and betterment- they can make Chess smile and feel at ease- yet someone with quite a fragile heart.  They are special to her, for sure, but the reasons are not crystal.  A curious and fascinating tale:  you start to pick at the lyrics and dig deep.  Ensuring the words hit the mark:  Chess delivers one of the smokiest and intoxicating performances to date.  Maybe reflecting on her current romance- in the manner of Ready to Roar– there is a sense of safety and hope (among the lows).  Dreams of growing old together come in; that well-being and security:  a love that seems secure, solid and unflinching.  Other tracks (across 1869) have dealt with love/contentment with flair and rush:  here the emotions are laid bare and the lights are dimmed down low.  Close your eyes and let the song drift over you.
  #PL is one of the most contemporary and unique tracks across 1869.  High-pitched vocals- like a drug-addled trip through Chinatown- put me in mind of FKA twigs, Banks and Jessie Ware.  A certain eccentricity and late-night, neon-lit, head-f*** opens the track.  After the dizzying opening, our heroine comes in.  "When times get tough" there is no need to worry:  she is there to comfort the fall and lend support.  A joyous song built on mutual indemnity and respect.  There is a feel-good factor that runs through the number:  set against that quirky backdrop and you will be amazed at how Chess can change dimensions and sound like her.  Few artists are able to take such leaps- genre-to-genre; mix styles and sounds- with such authenticity and confidence.  I am not sure what compelled #PL– or what the hashtag means- but it is a paen to a friendship, copacetic.   After such a sensational opening to the album:  you would expect its mid-way/latter songs to suffer a bit of fatigue.  Chess has balanced everything perfectly so that these songs- that herald the final third- are just as vital and stunning as the openers.  Hooked by the smile and celebration that runs through the song:  our heroine is happy to have such a friend/supporter by her side.  The detail and focus that has gone into #PL really shows.  It is one of the most fastidious and perfectionist tracks yet have a casualness and sense of cool.  A hard trick to pull off; it goes to show how what skill and talent Chess has.  By the final moments of the song- you cannot help but sing along- you are left beaming and hooked on the myriad aspects and sounds.
Right Now continues the self-examining nature (of #PL) but announces itself with a more conventional tone.  Showing defiant spirit and a definite hop in the step:  the track is motivated by a fizzing acoustic jam that perfectly suits Chess' voice.  Our heroine has been down- that stiff upper lip has been there a long time- and the money supply is looking rather tragic.  Here is another song that falls into the category 'real-life concerns'.  Listeners will relate to the struggles with money, balancing commitments and finding chances to relax.  In spite of the 'realities' of life:  things are better than they would appear. There's a breeziness and chart appeal to the track.  A song that can appeal to lovers of mainstream Pop:  it is an easy song to fall for and is packed with sing-along chorus and plenty of memorable moments.  Messages contained in the song will inspire listeners and get them to think about their own situation.  Her head is "held high" and wings are being spread.  If 1869 marks a new high for Chess- one step closer to stardom- then Right Now is the core song.  It brings all the other themes together and is the definition of the album:  a hungry young star working her way up and around.
  Wherever You Are has a fairytale, child-like innocence to the beginning.  Light, balletic notes see Chess look at someone "set free":  they have found a place that "no-one knows".  I get the impression (the song) looks at a family connection or relation.  Home life is investigated- the time the person turned off the T.V. to say they believe in her- and it seems like a thank-you letter to someone who has always been loyal.  Backing our heroine and supporting her dreams:  this loved-one is at the centre and being shown how much they mean.  Underneath the praise and respect is the refrain:  "miss you".  It is hard to say whether the song's subject is departed or simply living elsewhere.  I would like to think they are back in Malta- Chess' mother or brother perhaps- or maybe an older relative who is sadly no longer around.  The earnest and heartfelt performance provokes emotion in the listener:  you cannot ignore how intense and meaningful the delivery is.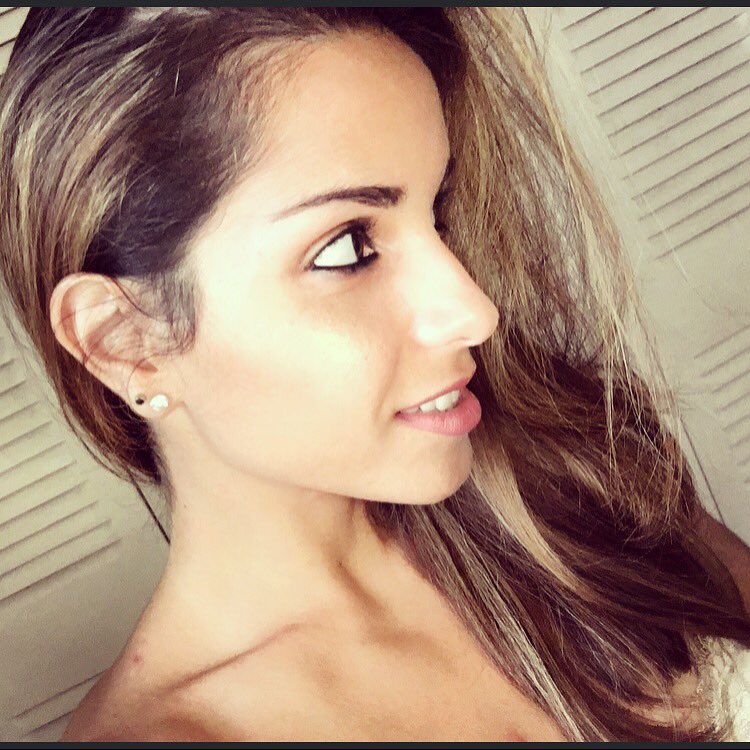 No, You Can't Go is the penultimate number and one of the most haunting introductions.  Tender pianos lead into a vocal that sees our heroine lay her emotions bare.  Making a promise never "to be apart":  there seems to be a commitment that runs deep.  One of the album's out-and-out ballads; it gives the closing stages dignity, emotion and revelation.  Chess lays out a supplication:  she does not want to be left and would feel lost (were they to leave).  It is at this point I wonder about the influence of the song:  whether it is about a lover or friend.  The relationship has been unexpected- an unlikely partnership- and the split is being felt.  Letting her soul fly and campaign:  it is impossible not to be affected by the song and root for the heroine.  Mystery and curiosity linger- as to who is being attested- and my mind looked at (maybe) a former sweetheart who has uprooted or betrayed affection.  Whatever the reality behind the song:  we get one of the most impassioned and intense vocals across 1869.  It gives the album vulnerability and shows Chess in a new light.  The composition remains sparse which means the emotions are unimpeded and allowed to come through.
  Sold (Reprise) closes things and is a curtain call for Chess Galea.  It brings back those struggles and questions:  sacrificing time and energy for the pursuit of happiness and dreams.  An appropriate and succinct ending:  it brings 1869 down and closes an extraordinary and accomplished release.
Congratulations must go to the production and mixing of the album.  The professional and glossy sound suits Chess' voice perfectly and ensures every song shines and blasts from the stereo.  I know Chess has spent a lot of time honing and perfecting every aspect of the album:  from the album cover shoot to the track listing.  That passion and commitment reflect in a record that is among the most personal things she has ever recorded.  I can see a clear development from her early recordings- the E.P.s and collaborations- and am astonished at how confident and commanding she is.  As a singer, the voice has always been her stock and trade.  It is here (on 1869) that it reaches its precipice and full potential:  across 14 tracks you see so many sides and emotions it is hard to take in.  Whether riding a heavy beat- and swaggering with confidence- or tenderly breathing- everything she sings sounds memorable, exceptional and assured.  It is the lyrics and compositions that show the biggest development.  Previous records have seen Chess look at a variety of situations- facing oppression with pride; disreputable people in society- but there she brings all the elements and themes together.  More socially conscious and mature:  this is the most nuanced and deep set of songs she has ever written.  Quotable and highly addictive: her current predicament and state of mind have resulted in her most astonishing music ever.  The compositions mix infectious beats and electronic contortions; blasting horns and delicate piano.  Running a gamut of emotions and ideas:  the eclecticism and variation is truly stunning.  The fact everything is kept in-check and individual- this is very much a Chess record- shows what a talent she is.  I can see Chess growing even more confident and ambitious as time elapses.  1869 is a remarkable record but you feel her finest album is still down the tracks.  As a young artist- who has not been on the scene for a while- 1869 is the best album I have heard this year.  The time, energy and money put into its creation have paid dividends:  here is a wonderful talent who deserves huge acclaim and attention.
I must congratulate Chess Galea on producing a phenomenally accomplished album.  The Maltese-born star has worked hard these last few years.  From rather modest beginnings, she has blossomed into a strong, defiant and stunning woman:  an artist that has thrown off the pressures of the industry and continues to evolve and amaze.  I remember when she first came through- just before Babygirl was released- and was amazed at how mature and authoritative she sounded.   Every track sounded polished, sleek and from a voice that has few equals.  When Tuxedo arrived; there was no lack of energy and inspiration:  another E.P. that spilled-over with instant tunes and wondrous performances.  Chess is one of the most compelling voices we have in Britain.  Although she wears some influences on sleeve- Christina Aguilera and Freddie Mercury, for example- you cannot deny how unique and original she is.  Having moulded and honed that voice for years- from cover versions to live performances; teaching to recording- the young sensation is at her very peak.  Every song (on 1869) has that Chess Galea stamp pressed all over it:  a singer that explodes through the speakers and grabs you by the throat.  Balancing that ecstatic power and passion is a woman who has a deep soul and pure heart.  Riding alongside that confidence and swagger is introspection, reflection and purity.  This is not a calculated move- to appeal to a wide audience and betray authenticity- but a glimpse into a fascinating and complicated artist.  Chess Galea has seen her pains and experienced heartache:  she is not letting it drag her down; her sights and focus are trained towards success and stardom.  I am a little reticent with regards this year's potential releases.  Scanning the mainstream, there are few albums that have captured my attention.  Last year, the likes of Kendrick Lamar and Jamie xx created some truly extraordinary works:  aside from that, there was little to get excited about.  This year seems even worse- although it is only March- with Radiohead being the most promising proposition (their new album is long overdue).  Maybe there is too much expectation and demand on new artists.  Given the raft of new musicians emerging (by the day); you have to ask yourself:  will we ever see a return to the heyday of the '90s?  Here was a decade when you released a record because a label had faith in you- and thus, afforded you the chance to get into a studio.  Now, music has become more accessible and real than ever:  anyone can arrive and create their own songs.  Music should be an art form and expression of who you are:  complete, rounded and detailed.  Given the exorbitant costs of recording; the disposable nature of music and the short attention spans of this generation:  is music on the decline?  There is some truth and harsh reality in that question:  maybe things will never get near to matching that gold standard.  What we need- in order to balk the trend and restore faith- are musicians that bring music back to the past and do things honestly and right.  Chess Galea adjusts her music for the modern age- 1869 is streaming online; it will be dropped on iTunes too- but she has a deep love of old-style music and the ways of the past.  Her debut album has polished and slick sounds but contains grittiness and bare-naked revelation.  I know our heroine will put C.D.s out- ensuring the fans can hold her album in hand- and I would not be shocked were a vinyl released.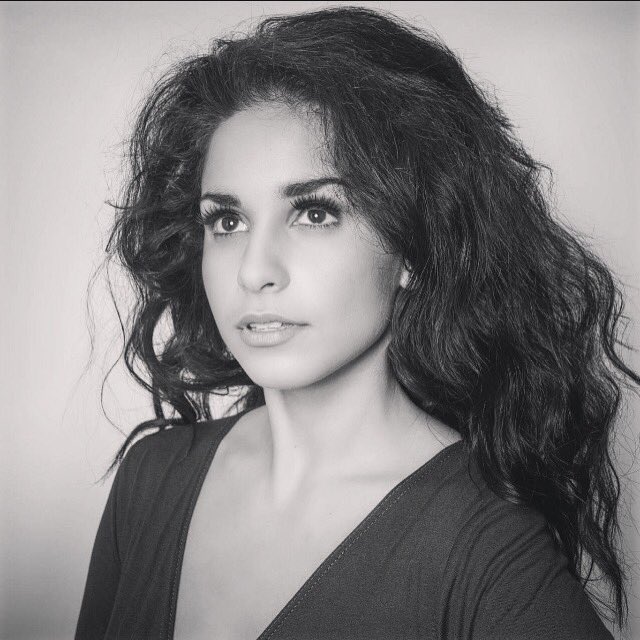 It is only left for me- dispense with moaning- to look at Chess' future and what is in store.  On May 20th; Chess will launch 1869 at Primo Bar in London.  Within that sumptuous, modern cocktail bar- on Westminster Bridge Road- our star will hold a loving crowd and show what she is made of.  From there, the album will be premiered in Malta (on June 6th) and a chance for the home crowds to see their expat shine and seduce.  I have heard little to recommend this year but 1869 is the finest album I have heard this year.  I am not the biggest fan of modern Pop music- the U.S. chart acts and 'best of the bunch'- and prefer my singers from the '80s and '90s.  Chess takes the essence of old-skool sounds and modernises them through songs that slam hard and leave entranced.  The confidence and passion of the vocals are only matched by the innovative, busy and uplifting compositions.  Perfect- one of the album's leading lights- has already been premiered on B.B.C. Introducing:  there is a lot of faith and love for Chess Galea.  I am in no doubt the young Surrey-based artist will continue to impress and develop.  I know finances are tight but she has a hungry audience in the U.S. – she recently performed in America- and would have Australian audiences eating from her palms.  In fact, she could well put together a mini world tour:  taking in Europe (France, Italy and Germany perhaps) with a brief spell in Africa (South Africa) and the U.S. (New York, L.A. and Seattle, for example).  Maybe a lack of money will dictate itinerant desires, but the demand is out there:  1869 is a bold and brilliant statement that can bring huge audiences in.  Congratulations to Chess Galea who has produced her most astonishing and personal record to date.  There are plenty of albums (and E.P.s) in the stunning musician:  how far she can go is really up to her.  I would not rule out mainstream success and national radio play:  from there, she could find herself at the world's biggest festivals.  If you are in any doubt- and think my words are as a result of loyalty and hyperbole- then I defy you to listen to 1869 and refute my claims.  A dazzling album that can grab, melt and conquer any heart:  here is a modern-day musician that means…
SERIOUS business.
______________________________________________
Follow Chess Galea
Official:
Facebook:
https://www.facebook.com/chessofficial/?fref=ts
Twitter:
https://twitter.com/chess_galea
Instagram:
https://www.instagram.com/chess_galea/
_________________________________
Music
https://soundcloud.com/chess_galea
_________________________________
Videos
https://www.youtube.com/channel/UC7_o9y24Tfl_ZDXXUF0qTeQ