TRACK REVIEW:
Mayflower
Sienna
9.5/10.0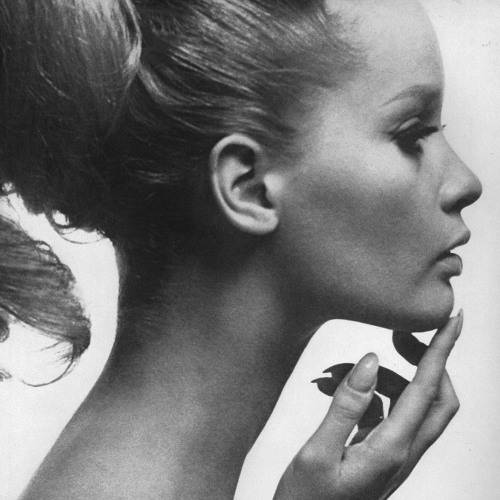 Sienna is available at:
https://soundcloud.com/wearemayflower/sienna
RELEASED:
28th September, 2015
GENRES:
Rock & Roll
ORIGIN:
Manchester, U.K.
____________________________________
THERE are contrasts to the reviewing world that see…
experienced and established acts sit alongside brand-new artists.  Before I get around to mentioning my featured act, it is interesting to see the new bands coming through.  I have stated how there is unreliable quality control; a lot of acts seem to be determined to just come along and play for the hell of it- not enough distinction to really appeal to the listener and fans.  I have come across so many acts that either sound like someone else or have so little about them- just the mere suggestion of something good.  I wanted to mention new bands in general- it seems apt as we head into 2016- and just what they can offer music.  All of my cynical words aside- I am a bit down when it comes to band at the moment- I have seen quite a few bands that could make an impression into the next year.  The bands that stay in the mind are the ones who inject plenty of originality, diversity and nuance.  Of course, it is hard to be truly original and distinct these days- even the best bands have an essence of others to them- but there is plenty of room to maneuver and appeal.  I think a lot of the issues arise when bands look at the media and what is being expected of them.  The groups that are highlighted tend to play heavier sounds- Rock, Alternative etc.- so that is that inclination to compose and replicate those sounds; in the hope that this will lead to approval and success.  Solo artists have a lot more mobility when it comes to their music.  Hip/Hop-Rap, Electro.; Pop or Country- you name it; they have fewer limitations it seems.  You do not get that same genre-diversity that solo acts portray- there is more predictability at work.  Even if you work in slightly narrow confines, that does not mean you are limited and in trouble.  From the subject matter to the vocals; along to the compositions- there is so much potential for wonder and originality.  Those acts that are sticking in the imagination- causing a little of fevered praise and excitement- need only make a few tweaks to the recipe to create something sizzling and delicious.  When it comes to our featured artists, little is known about them at all.
Oliver Gaydon: Lead vocals, rhythm guitar
Jacob Calvert: Lead guitar
Mike Cromey: Bass guitar
Jim Mulherin: Drums
"Manchester-based four-piece Mayflower was born in 2014. The band's early chemistry spawned a host of original material, not restricted to one style, but displaying broad influence and a clear focus on the importance of crafting their songs.
In just a matter of months, the band has headlined Night & Day Café, sold out The Castle Hotel and performed a live session track on the Introducing Show on BBC Radio Manchester.
Mayflower's second demo, The Dice Man, has received extensive support on the Introducing Show and the group have received praise from Michelle Hussey and Natalie-Eve Williams for the strength of their songwriting".
They hail from Manchester- a subject I will explore in more depth soon- and are making their first moves into the music world.   It would be good for the lads to put a little biography on Facebook; maybe have a link to their official site included here- a way of letting people know who they are and where they want to head.  At this time they have a new track out (Sienna) that is receiving impassioned feedback and a lot of heady praise.  Before getting down to their music- and what the guys have set in their future- it is great to be back in the north and in Manchester.  It is hardly worth mentioning what a reputation the city has when it comes to producing fantastic music.  During the '80s and '90s the likes of The Smiths, Oasis and The Stone Roses set the music world alight with their phenomenal sounds- three of the most influential modern acts you could think of.  As we moved into the '00s, there seems to be a split of sorts; there were fewer great Manchester bands coming through- other cities and towns were showing the way and producing the greatest artists.  Over the past few years I have seen some great Mancunian acts emerge that have recalled some of the glory-days wonder of the likes of The Stone Rose et al.  It is impossible to recapture and reproduce the wonder of the '80s-'90s regency- music will never get within touching distance of being that good again- but that is not to say we should switch off and concentrate on the solo acts.  Mayflower are one of those acts that seem unconcerned with being pigeonholed and topping critics' lists.  Their originality and natural personalities have gone into their music to ensure it resonates with listeners and sets them aside from the flock of other bands- contented to dance to the beat of the critics' drum.  I love seeing an act come through with their very early number- their sapling steps are the most exciting and nervous; that very first chance for the public to hear what they are all about.  Mayflower are one of these bands that pride substance and soul above sheer force and a wrecking ball approach.  I love gritty and anthemic bands; those that can lacerate for a good cause- pen songs that have stadiums jumping and rocking.  The trouble is, there are too many bands that aim this high and fail- it creates a rather depressing state of affairs.  The groups that remain longest in the mindset are those who dig deeper and create something more enduring and emotive.  That is not to say bands need to be overly-sensitive and soft; just realise the importance of depth and melody; soulfulness and colour- when you put all this together you get music with greater importance and longevity.  Our Manchester lads have been excitedly reviewing feedback from fans and reviewers; seeing where they head next- just what the future holds for them.  It will be great to see the boys up their game and create a charge in 2016.  If they can get more music on their official website; give the public some insight into their live and influences- how they tick and where they came from- that will lead to big social media numbers.  Their music- their fifth song at this stage- is doing all the talking and creating a serious wave of excitement and anticipation.  Into 2016 I can see them crafting an E.P.; something that showcases their talents to great effect- a chance for the public to experience Mayflower in full flight.  That is all ahead of them, but for now, Sienna is garnering a lot of love and support- no surprise when you dig down to its core and explore its beauty.
Although Mayflower have released Many Clouds, Mayflower; The Dice Man and Rapa Nui; you have the hardest time trying to locate them- not sure why they have been expunged by the band (except for the odd site here and there).
   The Dice Man is available here-https://amazingtunes.com/mayflower/tunes/337103- and begins with a soft and uplifting coda.  Chiming strings and a determined percussion welcome in the track- such a dream and assured introduction.  Backing away from pure Rock and something harder; Mayflower go for a softer and more studied approach to the music.  Recalling a little of Richard Ashcroft's verve; you have a song that has swagger and confidence- yet displays a tender heart and sensitivity.  Our hero is galvanising his patience and waiting for calls- seemingly hanging by the phone waiting for a girl to ring.  It seems like a bond has been solidified long ago; the lovers have been through the motions and have a complex history.  Too often they have not waited for the morning; rushed into things and been too hasty- resulting in fall-out and problems.  The song looks at patience and that need for discipline; a mature and intelligent approach to relationships- something that is a defining them in their music.  The composition remains quite lo-key and unobtrusive: it ably lifts the emotions whilst creating something quite tender and semi-operatic.  That central vocal is powerful and inflamed; yearning and burning in equal measures- something that gives the track so much panache and potency.  Memories of '90s bands- the likes of The Verve and Oasis- create fond recollections and musical nostalgia.  The lads ensure their feet and motifs are in the present-day; making sure that original edge and direction shines through.
Sienna is the most available and truest sense of what the band are all about.  Whether they felt their previous demos are not up to their best- and wanted to keep their finest work in the mindset- it is a shame as I know how well their previous songs were received.  On the plus side, it has not dampened their potential and quality one bit.  Their latest demo shows a lot of promise and improvement; they have come on strides and sound at their most essential- boding well for future sounds.
I was excited to review Sienna, given the passion and praise it has already received.  Blogs and reviewers have stated its melodic potency and beauty; that central vocal performance- bringing the song's emotions to life- and the originality the song possesses.  Not as off-to-the-races as their previous tracks- Many Clouds was also noted for its immediacy and harder edges- there is a subtleness and slow-build quality that sees the boys embrace a more nuanced and mature approach.  The initial words see our front-man assess a relationship and the recollection of times past.  Having lost "nothing from those times" where "liberty followed".  Off the back of an entranced and seducing introduction- nimble and atmospheric guitar notes create a hazy and morning-awake sensation that seems wholly appropriate- and you have a dreamy and reminiscent number.  Our hero is looking at his girl and the times they shared together.  Perhaps they have been through disagreements and turbulence before; the vocal has the sound of a man who has witnessed too much and had too many sleepless nights- that need for something happier and more comforting seems to linger in his soul.  The band ensure they do not distill the song's message- offering a considerate backing that drips with emotion and subtle shades- perfect augmenting that need for change and improvement.  Perhaps I am misreading those initial concerns and feelings.  Our hero lets his voice drift and hover across the horizon; allowing it to portray sensitivity and longing.  That central figure- Sienna, the heroine- is someone we will all have images of.  If you go to SoundCloud and see the art work for the single; there is an extraordinarily captivating woman/model pictured- unsure who she is; I guess a friend of the band- which comes pretty close to my impressions/views of her.  Someone quite slight and slender she has immense beauty and a wicked side to her- able to make you forget your troubles and strains- someone who is fun and happy-go-lucky.  Once upon a time the morning sun and the new dawn seemed like a remedy for the hero- it was the "only cure" it appears- when his girl as not around.
Whether the two have parted way or they are in different locations; you get the idea our man is sleeping alone and looking out the window- dreaming of his girl and wishing she was there.  I hope the band work the song up and record a video- include the model in the video- as it's an evocative song with plenty of wonderful possibilities.  You get a cross between Elbow's dripping emotions and a bit of early-career The Verve: a blend of Soul and haunting Alternative.  That dreamy nature of the song- every review has highlighted this- makes the lyrics and vocals so entrancing.  When the band lead into the chorus you get the most seductive and head-spinning vocal- it recalls the vocal harmonies of '60s Power-Pop and is a sensational moment.  Unable to escape the power and soothe of the song; each listener will be carried along and project themselves in the scenery.  In past numbers, Mayflower have looked at the importance of patience and not squandering moments; making the most of the time romance has- it seems like Sienna is a bedfellow to their past endeavours.  Our hero has hazy recollections and swirling snippets of times past- when the two were together at their peak- and seems to be yearning strong.  Having left too soon and maybe made a mistake there is that need to make things right and reclaim what has been lost- have Sienna back with him.  I am not sure as to the origins of the song- whether our hero has based the song on a relationship he had- but you can hear that conviction and rawness come out in the song.  The vocal aches and pains for that sense of emptiness; there is a soul burning and bleeding- perhaps kicking himself for something said or done.  It is not made clear why the two sweethearts are separated or what has caused this distance; what is clear is the emotions that come out in the song.  The band unite wonderfully to ensure there is a constant momentum and beautiful soundtrack.  The strings and percussion act as blood-rush and breath; strings that are pulled to create the most vivid and direct representation of the mood- a vivid and urgent sound that few bands can match.  It appears like there may be hope for togetherness and another chance.  The chorus gives impressions our boy will see Sienna; maybe in dreams or reality there will be another opportunity for the two.  As direct as the vocal is, the lyrics have an oblique nature that means the real truth and ending are known only to the band- whether the sweethearts made it back to one another and who the girl is.  Even though it is a demo-quality song; it sounds like a perfectly mixed and balanced track- raw enough to convey the reality of the song yet professional enough to ensure it sounds slick and accessible.  Fans and commentators have noted how graceful and beautiful (Sienna is); the shades and emotions that intertwine- that stunning and emotion-drenched lead vocal.  The composition goes a long way to filling blanks and pushing the story forward.  With distinct views in my head- the beautiful heroine holds hope her boy will do right and they will be together- you get an itinerant and mobile feel to the composition.  It has a terrific flow and energy that means you picture images and sunlight; flickering night-time rain and images of the players- our man looking out across the Manchester day; our heroine close-by and thinking.  The song has that feel of winter: something that can keep you warm when it is dark and unsure; it is perfect when you are alone and listening in bed- just staring at the ceiling and letting your thoughts wander.  Plagued by problems and uncertainties; when other things let you down and life seems scary- "Sienna's waiting there".  It seems like the remedy and rescue for our hero yet could be the representation of solace for everyone- the faithful girl that gives you comfort and hope in spite of everything.  As the final notes chime my mind goes to something more straight-forward and simple: a bond that is still pure; when our boy has a hard day and he needs warm arms- when he comes home, Sienna is waiting.  The beauty of the song is that it says so much with so few words.  It has the feel of a love song with different meanings.  In the early stages I got the sense the lovers were split and a break-up was being mourned.  As you get to the chorus- and the song develops some- my thoughts turned to something happier and more hopeful.  It seems like the hero used to be alone; the only comfort he has was a new day or some small glimmer- now his girl is here he has something stronger and much better in his life.  Whatever the true nature- and however you interpret the song- you cannot deny its immense beauty and purity.  Not shrouded in cynicism or fake emotions it is a song that drips with passion and desire.
   Sienna is a song that definitely needs taking further and exploring.  Although it is a 'demo' it does not need any more work really.  Perhaps Mayflower could add a string section- perhaps just a lone cello would add the additional shiver and kiss the song needs- and perhaps a little piano coda towards the end.  That said, the comparative sparseness may be what makes the song so essential and right- any more notes and ingredients may distill it and water-down its majestic sweep.  That central vocal by Gaydon is from a man who has lived every moment of the song.  Whether Sienna is an alias or sobriquet- or is the name of his true love- I am not sure; it is a song that is filled with conviction and jaw-drop.  I would love to see the boys take this back into the studio and really take it that step further.  The song has no rough edges yet shows just how potent and it could be- a very little tweaks here and there could turn the song into something transcendent.  I am not going to be a backseat producer- the boys have shown how intuitive they are- but Sienna is a track that shows a young band in terrific form.  It will be great to see a video for the song- I would love to be a part of that somehow- as there is so much possibility and wonderful concepts you could levy.  Congratulations to the band that are as tight and wonderful as ever; creating their finest statement to date.  That composition brings '60s and '90s sounds through a modern-day blender to create something dark and dreamy; chinks of light and tenderness- it evokes so many images and intimacies.  Perfectly backing that soulful and powerful vocal; you get sounds that drive the song to impossible heights whilst remaining understated and subtle.  It is a hard trick to pull off yet one the band has managed.  There is positivity and hope in the song- with so many bands offering negativity among hard sounds- so to hear a band provide this (and keep their sounds graceful and melodic) is something music needs right now.  Their latest track is just the catalyst Mayflower needs to get the E.P. juices flowing.  Let's hope the following year sees them take their wonderful sounds as far as they can.
It is terrific seeing a young band with so much potential ahead of them.  I get irked and depressed by the lack of quality and consistency that is coming from bands at the moment.  Every week, there is a flood of new artists that are touted as being ones to watch- there are few that ever live up to the hype and expectations.  Perhaps we need to lower expectations somewhat- not in a bad way; just stop putting so much pressure on acts- and focus on the minority of stunning bands emerging right now.  Mayflower are starting out their career but the initial signs are very promising and encouraging.  Sienna has captured a lot of attention from music-lovers around the U.K. – something about the track resonates with the public.  Those soulful and direct vocals are backed by a lush and emotive composition- stirring lyrics that show plenty of heart and intention.  Manchester is showing what potential its bands have at the moment.  All-girl group PINS have a hard sound with raw edges and plenty of nuance- a band that has a big future.  Horsebeach- and their sounds that recall The Smiths and Real Estate- have unveiled plenty of singles and albums.  They will continue that charge into 2016 and set themselves up as one of the big names to watch closely.  Blossoms are a lite-Psychedelic five-piece that have already been lauded by the B.B.C.; throw in the '80s-cum-Beach Boys blend of Whyte Horse and you have some bands with a lot of potential and power.  It is early for the lads of Mayflower, yet I can see their ship sailing far and wide.  Off the back of their new track, they show translatable mixes that could see them demanded across the water.  Before taking this thing to a close, it is pressing I look at the future for the guys; also reflecting on the importance of those first songs out the traps- ensuring your name and music gets the appreciation and patronage it deserves.  Mayflower have shown how adept they are at those uplifting and stunning melodies- like The La's but a lot better and less cloying- in addition to impressively mature and soulful vocals.  Too many young bands need to prove they are youthful and fresh- this often means immature lyrics and rather unfocused and rambling compositions.  Not keen to tie themselves to anyone else- that originality and personality marks them out especially- our lads have created music that has personal relevance; it reaches out further to connect with the audience- there is accessibility and familiarity too.  I would like to see Mayflower really take hold of this momentum they have and keep the energy strong.  They have the potential to create an E.P. that will rank among music's best; deep and varied with plenty of emotion and passion.  They have a few songs under their belt- so have the ammunition and material to come together- so it will be fascinating to see where that takes them.  Already backed and tipped by the likes of B.B.C. Radio 6 and (Manchester's) B.B.C. Introducing; the lads have gained impressive kudos- setting them up for a huge year.  With a few songs in the ether you get an impression of a band mutating and evolving their sound.  They are growing in stature and confidence; more originality and personality is in Sienna– as opposed their previous cuts- and their intention grows bigger by the moment.  Tight and focused; nuanced and full of spark, this is a band that has a lot more to say.  They have been together just over a year and covered some good ground already- the hopes are high for these lads.  When bands come through- and are at the stage as Mayflower- it is important to remain original and true to your own voice.  I have seen so many acts start off hot; only to succumb to market expectation and sell themselves out- lose that authenticity and do what everyone else is doing.  You would be forgiven for thinking Mayflower are going to follow suit; I know how much detail and thought they put into their music- they are not a band abut to compromise and change who they are.  It is also easy to see the band as a debut-single act- their previous songs are not available on SoundCloud or anywhere else it seems- so it would be great for the boys to dig them out and make them readily available.  When it comes to beating the crowds and forging ahead; it is vital to go in attacking and put as much out as you can- Mayflower have such a great sound; the public want to hear as much as they can.  The lack of musical visibility and history is a minor quibble from a band who are gaining ground by the week.  After national radio-play and attention, it is the start of something fantastic.  Make sure you hear the beautiful Sienna– a gorgeous girl and mystical figure- that has already seduced and buckled knees around the music globe.  The lads have the ability to get their music far and wide; take their songs abroad- who knows how far they will head.  For now, they have their feet planted and are reveling in their recent achievements.  With their new track creating a serious buzz, you have no excuse to…
MISS out on a terrific young act.
_____________________________________
Follow Mayflower:
Official:
Facebook:
https://www.facebook.com/wearemayflower/?fref=ts
Twitter:
https://twitter.com/mayflowermcr
______________________________
Music:
https://soundcloud.com/wearemayflower