TRACK REVIEW:
Echo Boom Generation
The Voice
9.2/10.0
The Voice is available at:
https://www.youtube.com/watch?v=URS1RiMQuwc
RELEASED:
17th September, 2015
(iTunes and Spotify)
GENRES:
Rock 'n' Roll
ORIGIN:
London, U.K.
IT is encouraging to be at the feet of a terrific…
young band.  Having assessed- over the past weeks and months- a range of artists (of all kinds of flavours; inclinations and sounds); it is back to something youthful, vibrant and hard-hitting- a great (local) band with a lot of potential.  The London-based Echo Boom Generation- it sounds like a mock-call at the current state of (mainstream) music; will expand on this later- are on a steep trajectory; really grabbing the public conciseness- taking music's testicles and ripping them clean off.  I shall get to the band- and their artistry and abilities- soon, but at the moment, I am reminded of a particular topic: the young bands of the U.K.; the difficulties when it comes to sound-fusion- sticking in the minds of the listeners.  At the moment- and not a trend that is limited to British music- there are A LOT of bands coming through; by the week, we have new 'saviours'- bands that are here to save music; take it to strange, new places.  The press tends to inject hyperbole into their focus: most of the acts (they proffer and promote) are THAT good- there are a few that manage to live up to the hype.  I am thinking about the mainstream- and all of the newer bands coming through- and few stick in the imagination.  Over the past few weeks, the likes of Totally Mild and Royal Headache (both Australian) have released L.P.s- the latter (and High) is particularly impressive.  I have waxed-lyrical on that album; extolled its virtues and majesties- it is a flawless album of tightness, passion and focus.  If anyone has not sought-out the band- and do not know they exist- I implore you to check them out.  Lead by Shogun (even his mum calls him that) and his feral-cum-romantic vocals (that recalls everyone from Johnny Rotten to Gerry Marsden); the mesmeric and nuanced compositions- songs that are short and (very) sweet; heart-on-sleeve and deeply memorable.  To my mind- the album is this year's best for sure- the band are the best around: there are no other acts that are as good (as the Australians); have their quality and elements- a few British artists come close.  In my opinion, the new/underground acts are showing most potential: bringing the most original and grabbing songs; lingering long in the memory.  The young and hungry are making their mark- let's hope they make their way to the mainstream- and really impressing me.  One of the most profitable (and staggering) forms of music is Rock 'n' Roll/Alternative: mixing 'older' bands (Led Zeppelin and Rage Against the Machine) with 'newer' ones (Queens of the Stone Age and Royal Blood).  The rise of Royal Blood- and, indeed, their Australian royal cousins- has led to a lot of followers: bands keen to capture their energy and flair; tap-into their short-sharp shocks.  Whilst Royal Blood have 'borrowed' a lot of musical/riff ideas from other artists- Jack White, Led Zeppelin and Josh Homme especially- their lyrics and dynamic (employing a bass as a guitar; the male two-piece formation) is their weapon.  I can understand why young bands are inspired by them- and their packed and fervent debut album- as the Brighton boys have a very dramatic and soul-grabbing sound.  (Their music is) filled with anthemic choruses and crunchy riffs; viper-like weave and avalanche percussion- stories of no-good girls and depression; loose change and personal regrets.  Simplistic and universal; personal and nuanced: Royal Blood have demonstrated huge potential- let's hope their sophomore album sees more depth (acoustic-led numbers and thematic diversity) otherwise they could find themselves stifled and creatively limited.  Before I carry on this point- and go into depth with regards the British band market- let's have a look at Echo Boom Generation:
"ECHO BOOM GENERATION is a 3 piece female-fronted explosion of Rock & Groove all infused with Grunge influences based in London. Linda Buratto (guitar and vocals) and Emma Hughes (bassist) met at uni several years ago and have played together ever since touring, partying and stage-diving all over the globe as part of Kate Nash's backing band. Joined by the extremely groovy & smiley (rarity for drummers) Callum Green on drums, this highly energetic band is going to make you want to shake your head and join The Boom revolution with them. The Boomers have made their mission to remind people that music & life are supposed to be a fun and entertaining experience rather than a self-indulgent and boring one."
Hughes and Buratto have recently been in L.A. – performing/partying with Kate Nash- letting the U.S. audiences hear their chops: it seems like they had a blast; seem at home over there- the audiences, in turn, are immensely receptive and warm.  Echo Boom Generation sounds like a call-to-the-masses; perhaps a taunt at the modern scene- how the music can be samey (an 'echo'); that in turn creates a boom- or maybe I am overthinking it!  The coolly-named trio have just unleashed The Voice– thankfully not a song about, or every likely to feature on that retched show- which is causing excitement and speculation.  I am a recent convert to the band; have been digging back and investigating- seeing how they have progressed.  Being tender-aged and new; a band on the grow- I am staggered by their maturity and rounded sounds.  They are influenced by some giants of Rock- I shall touch more on this below- and funnel these influences into a very personal pot; a sound that is very much theirs- music ready-made for the masses; perfect for the sweat-and-jump of the venue floors.  The band have been hitting the road with Gelato and Flowerpot- two bands that play similar genres and music- and have been enrapturing crowds.  I know new music is afoot; the three-piece are concocting their next movements- I suggest you keep your eyes peeled and alive.
For one to get a full assessment of the band- and see how they have come along- it is wise to look back (and see how they have developed).  Recorded/released a couple of years ago, The End of the World burst onto the scene- a song that documents the apocalypse.  Spoken introductions- with the narrator leading the track in- gives way to a ferocious bluster.  The band unite and combine their instruments; Buratto's voice sounds alive and alert- a little like Alison Mosshart combined with Patti Smith.  The chorus is big and boisterous- with vocal elements of Fleetwood Mac, strangely- with the vocals coming through gloriously.  It is said- you better "use your senses"- when the world's end arrives.  Dropped into the mix are (charming and humorous) samples- dialogue from South Park appears alongside a fiery and rampant riff (adding smile and quirk to things).  Unless God is forgiving and "cool", we are going to die alone- that foreboding suffocation keeps coming around and around.  With a Pop/Rock sensibility- the chorus has a great melody and catchiness- the band lace in Grunge and Desert-Rock; classic '70s sounds- a jam-packed and vibrant composition.  Endlessly driving and compelling, you cannot help but sing along- it is consciously aimed at the masses; to be sung back without provocation.  Requiring group participation and unison, the song is ready-made for live performances- few voices could resist echoing the song's words and scenes.
Having produced such a cracker, any follow-up would be a hard task: making sure it matched (the quality of The End of the World) and sheer energy.  Broken Hip has a different flavor and direction.  Beginning with bongo-ing and pulsating percussion- the distillation of a carnival within a few seconds- we get distorted and twisted guitars; stealthy and bouncing bass- leading-in a dizzying and swaggering riff.  Both sexy and sweaty- elements of Suzi Quatro and Punk masters- again those vocals stand out.  With so much vibrant attitude; spit-and-slap ferocity- it is a fantastic Buratto delivery.  The band sound up for it here: the riffs, percussion and bass (venom and backbone) fuse supremely.  Looking at an anti-heroine- married a rather no-good man; carrying cash by the load- the song documents her plight- and how fraught her existence is.  The percussion is relentless persistent and heavy; the bass keeps everything in-check and disciplined- the guitar squeals, shouts and swarms- the vocal remains indefatigable and rampant.  Recalling the arena-king bands- Foo Fighters and Queens of the Stone Age; Led Zeppelin and Royal Blood- there is a fusion of heavy-and-hard; Grunge-unders and knife-edge tension.  A song that differs (from its predecessor) it is more hard-edged and unforgiving; less melodic- but instilled with more power and panache.  A great 'counterbalance' and contrast, Broken Hip is unashamedly anthemic and crowd-pleasing: another track designated for the venue pits; the enthralled and jumping bodies.  The matchmaker of classic Rock bands- and the glory of the '60s/'70s heyday- and modern-day grit, the track is a delirious and raw animal.  Few female vocalists have the same passion and lungs (as Buratto): she is compelling and captivating from first to last.  Hughes is in-command and lost in the groove: her bass notes conjure so much colour and weight; emotion and urgency- spoiling the song with a wealth of directions and possibilities.  Green's skin-slapping is both tribal and multi-limbed: with Bonham and Grohl pummel- no mean feat- he adds the concrete and granite; the hurricane and danger- pulverising and completely insatiable.  Broken Hip is a more fast-paced and simple number; The End of the World is quirkier and more detail-orientated- both tracks have a heartbeat of vibrant Rock and phenomenal interplay.
The trio's first numbers have spectacular consistency and quality; there is not a lot to tell them apart- aside from the themes and lyrics.  Sounding fully-formed and confident (from their first days), they have progressed and developed- their levels of confidence; rather than the quality.  The Voice is their best track yet- they were in no need of improving their sound; instead they have brought in a new concern.  More restrained than Broken Hip; more straight-laced than The End of the World– the band sound more urgency and nuanced here.  The quiet-loud dynamic- that was touched-on in previous numbers- is exploited and unfurled- Buratto's vocals are more full-bodied and rounded; at its most insistent and dramatic.  Wordless (and sweeter) vocals are brought in; there are multiple riffs and diversions- here, they are more innovative and alive.  Whereas their previous songs had phenomenal quality and ability, they have upped their game: the running time is shorter (the song is more economical and focused); the chorus is one of their finest- their genre-fusing magic all present.  Bringing in more elements of Royal Blood and Queens of the Stone Age- whereas past numbers are more '70s-sounding- it is a more current-sounding track; contemporary and fresh- fully able to rub shoulders with Royal Blood's best.  With little Blues-Rock touches- one riff/guitar line has elements of The Black Keys' Money Maker– it is their finest moment (and a sign of a band that grow with each new track).
Running at 2:43, The Voice has a lot to pack in- in a short(ish) amount of time.  The opening moments lead from a strummed note- that lingers and hovers in the atmosphere- before Buratto unleashes (a distant and feral) cry.  Both innovative and distinct, the introduction is not your formulaic thing: most artists go in heard and heavy; predictable riffs and minimal thought- Echo Boom Generation are not 'most bands'.  A hard and frantic riff is then offered-in: head-banging and propulsive- whilst not coming off too loud or raucous- it mixes composure with enraged; passionate with agile.  In the opening verse- as our heroine comes to the mic. to lay down her thoughts- there are romantic ideals and rather boring clichés.  Her beau- or object of her affection- wants kids; to live by the sea- as humdrum and pointless a life as you get (sorry; just is)- whereas she wants more.  Not wanting to be tied-down and dull- like 99% of people in the planet- there is a need to slow things down; cool his jets.  "Slow now" begs our heroine- her voice smoky and strong- as the compositions clatters and presses.  In the early phases, the band is incredibly tight and focused.  The percussion flails and rambles; it has a loose and child-like quality- whilst remaining composed and punchy; supportive and energised.  The bass notes (from Hughes) guide the foreground; add conviction and weight (to the vocals) – whilst perfectly sparring with the drums.  Our heroine's guitar stabs and swoons; it jabs and stings- never exploding or wailing too prematurely.  In the song's video- where Buratto is multiplied and layered; creating a tripped-out and mirror image effect- you get the full effect of deliriousness and attack.  It seems- our heroine is the- voice (that "shot your head"); a bullet-like thing that is dangerous and stalking.  Whoever her subject is- whether a current or former love- he is trying to run; get away- but she will keep coming back; even if they make a bet- it is one she will win.  You can feel that need for independence and control; not wanting to be pigeon-holed and dictated- a strong woman who will not be led and diminished.  Looking around at the kids and young (The Voice of a generation, as it were) we see lazy kids dancing to D.J.s; keen to mix it with the V.I.P.s- a rueful and unwise fate; something they should avoid.  That central message/chorus comes back around- to slow down and not burn-out- as our heroine casts her eye; offers caution in advance.  That chorus seems more effective second time around- especially with regards what has gone before- and the ideas of being "the voice" and not "noise"- will have you interpreting and speculating.  It would be fascinating to learn the origins (of the song); whether it is a real-life event- or something fictional and imagined- as you can hear that anger and urgency; Buratto (still seems) enflamed and provoked- letting that funnel-through her raw and blitzkrieg voice.  Mixing guttural growl with a powerful core, that voice commands the track- making sure every word hits home; makes its mark.  Green and Hughes (back up our lead) with appropriate zeal and desire; the bass is vivacious and carnal; augmentative and (instilled with an undercurrent) of fun.  As Green's drum rushes and drives; whips-up a festival of emotion and influence- whilst tying together the bass and guitar parts- and the song gets inside the head.  The composition is insistent and classic-sounding- embers of the '70s Punk scene; little shades of U.S. Blues-Rock- whilst retaining its originality and voice.  Just past the 2:00 mark- with a little (perhaps unintentional nod) to The Black Keys- the song kicks up a gear; our heroine rallies the troops ("Let's go") – and the band unleash a storm.  Between wordless vocals/utterance, the composition takes charge: the guitar stutters and swaggers (with leather-clad cool); Hughes' bottom-end and rhythm keeps time- and blends magnificently with the band- and fills the spots (there are few of them yet she manages to make sure her bass is in there); the bass helps accent the percussion- adding harmony and a sense of personality, too.  The biggest change-up is the percussion which gets heavier and more domineering: with extra flair and power; Green is on the attack- and adding oil, sweat and blood to the coda.  Before the song is through- the propulsive instrumentation gives the impressions the end is imminent- the chorus comes back through; rallies one last time- picking up additional significance and resonance.
  The Voice is a song that reveals itself (over the course of listens) – yet it does have some instant charms.  The band is at their very peak here: they have never sounded as in-tune and tight; focused and meaningful- maybe their extensive live performances have added to that.  The song itself has a live-sounding jam 'quality' to it- you can imagine this being a live favourite very soon- but essentially it is professional and composed.  A hard trick to pull off- yet one the band can do effortlessly- The Voice is a terrific statement.  Clearly the band have been influenced by certain 'types': men that are too eager and possessive; those that chase status and celebrity- elements society can do without.  Differing from their previous tracks- the band do not want to sound too confined and samey- they are constantly developing and changing- whilst remaining quality-assured and distinct.  The lyrics (throughout The Voice) are simple and effective; personally meaningful- whilst addressing wider concerns.  The composition is snaking and mutating; unpredictable and striking.  Buratto lets that inimitable voice run riot: it goes from scratched and fractured to emotive and forceful- making sure every thought and word is given appropriate consideration.  Together with her guitar work- which marries gnarled and taut riffs; sneaking and jumping lines- and it is a wonderful performance.  Hughes has one of the most expressive and powerful bass lines around: able to blend with the band, she uncovers so much heart, grit and melody- a fantastic sense of rhythm and a real feel for the material.  Green's percussion work adds immense perseverance and attack; a tonne of musicality and control.  When fast and fevered, his performance is always reigned-in (and not too hysterical); when muscular and enduring, it never showboats or overwhelms (the composition and sound).  Capable of Funk and groove, it is another solid and reliable performance.  Larry Hibbitt's production allows each word and instrument to be understood; nothing gets buried and toned-down- there is emphasis on the vitality and mood; it is not too polished and fake.  Where a lot of bands have overproduced and watered-down production- The Libertines' latest album lacks that necessary bareness- here there is no such issue.  The Voice shows another side to the band; a new concern and offering- demonstrated just how flexible and imaginative (their songwriting is).  Barely a day old, the track is being met with effusiveness and praise- hardly surprising to see why.
Being close with Gelato- and having read live reviews of the band- I know how scintillating (Echo Boom Generation) are.  Buratto is a natural leader and Rock-goddess: that voice cuts through the music; it is filled with passion and power- her guitar work is electrifying and hair-raising; packed with meaty riffs and swagger; gliding licks and Devil-may-care attitude.  Hughes is the band's groove-mistress and bass hero: gorgeous and focused musician; keeping her part tight and guiding- making sure there is ample melody, upbeat; danger, rhythm and swing.  Green is the all-smiling (and dexterous) percussionist: infusing rumble and concrete (into the agenda) his firm sticks- and Grohl-esque power- makes every song elementary and essentially; intertwines seamlessly with his bandmates.  The trio is so memorable for a number of reasons.  The first is the fact they are so close-knit: Buratto and Hughes met at university- and are firm and loyal friends- whereas the trio have a huge bond and natural affection- this comes through in their songs.  The band is a democracy and truly supportive thing: each player has equal footing; the songs give (each of the three) chance to shine- the music sounds effortless and natural; progressive and historic.  It is those tight and hypnotic performances that remain in my memory: The Voice shows how ambitious and determined they are.  With no loose notes or wasted lyrics, the song is as tight, catchy and impressive as they come- a song that should be play-listed on Absolute Radio; give Radio One some credit and kick- compel crowds for months to come.  A delirious and get-on-your-feet live proposition- the reviews and fan praise speaks for itself- the trio are energetic and arena-made; clearly in love with their fans- ensuring each face has a smile on it.  Perhaps the most impressive facet- and the hardest to pull off- is their blend of genres/sounds.  The band have grown up with the likes of Foo Fighters and Queens of the Stone Age; seduced by Led Zeppelin and Band of Skulls- bands that do things properly; know how to create epic jams and timeless anthems.  Being a huge fan of Queens of the Stone Age and Led Zeppelin; I heard some Grunge-cum-Desert-Rock elements- the band know how to mingle groovy riffs with dark undertones- that recall the Californian legends.  Their love of Blues and '60s/'70s Rock can be heard too: those Zeppelin-esque riffs; the gliding and stand-out bass lines- the meaty and metallic drum work.  Buratto's voice shows signs of legends-past, yet is imbued with her own dynamic of lust and anger; rally-the-masses and openness- a rare blend in this current climate.  The young masters are a rare trio: there are few that are female-fronted; few trios at all (compared with bands and duos) – they are likely to inspire legions of up-and-coming bands.  With a prevalence of four/five-piece bands; the rise of (in the wake of Royal Blood's inauguration) duos- how many trios do you see play (in the mainstream certainly)?  Not as limited and confined as duos; not as cluttered and cliché as a band- the trio seems like the perfect solution.  When it comes to female-fronted bands, the conception is they'll play like girls: be quite effete and slight; make Pop-based music- not really Rock that hard.  No such issues with Echo Boom Generation: ladies (and gentleman) with plenty of attitude and command.  Being based out of London, the band has struck up relationships- with other bands are venues- they are vibing off (of this) companionship- having a great time being among U.S. audiences and fans, too.  What is the secret (to the band's success) and rise?  The guys have grown up on some great music- from Cream and Hendrix; Zeppelin and Jazz- that enforces their writing and performances.  The trio takes the trippiness and psychedelic elements of '70s bands- like Cream and The Jimi Hendrix Experience- and lace in the power of Queens' and Foo Fighters- mix them together in a brain-melting and drunkening cocktail.  The band's social media numbers are rising- I am surprised they do not have more fans and 'likes- yet they have a future ahead.  After The Voice has been taken-in- already it is garnering loads of love across social media- it will be looking ahead; working on new music; keeping that momentum going.  Few bands have as much quality and urgency (at their disposal); few manage to seduce crowds so readily- a trio that need to be taken to heart.  In a year that has shown some mixed music fortunes- the mainstream hasn't stamped-out too many classic albums- it is down to the next generation- the best of the underground.  London is saturated and over-flowing; bands nestling and rubbing shoulders- all looking to gain support and attention.  Echo Boom Generation has the guts and glory to go all the way: become festival headliners and challengers to Royal Blood- carve out an impressive career.  It would be great to hear an E.P. (or full-length album) so they can really spread their wings: hear all their layers together; the full extent of their might- I hope it is on their minds.  It is left for me to congratulate the band- who have produced their finest song to date- and recommend you follow them carefully.  This year has seen two Australian bands steal top honours- Totally Mild and Royal Headache have produced 2015's best albums- so it's nice for a British act to come into focus- and perfect that power-attack sound.  Excelsior to them, and on with their noble quest: new faces and ears to captivate.  If The Voice is anything to go by, we will be hearing a lot more…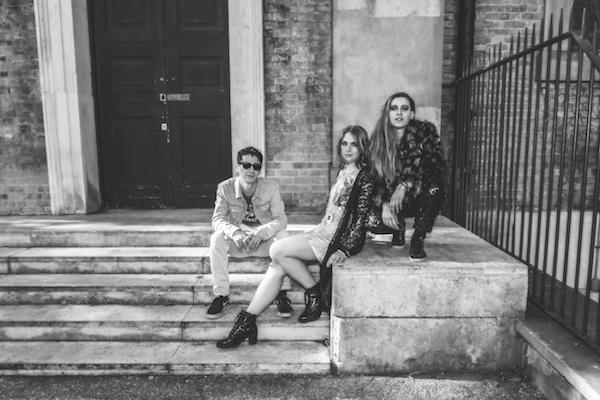 FROM this glorious three-piece.
______________________________________________________________
Follow Echo Boom Generation:
Official:
http://echoboomgeneration.com/
Facebook:
https://www.facebook.com/echoboomgeneration?fref=ts
Twitter:
https://twitter.com/EBGtheband
 __________________________________________________
Music:
https://soundcloud.com/echoboomgeneration
_________________________________________________________
Videos:
https://www.youtube.com/channel/UCE89KWOu4oUVfeo6tKQdXvg