TRACK REVIEW:
Night Wolf (Ft. Kite)
Bitterness
9.5/10.0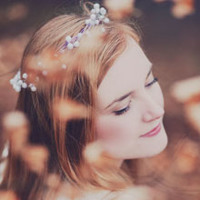 Bitterness is available at:
https://soundcloud.com/nightwolfuk/bitterness-kite-produced-by-night-wolf
RELEASED:
August, 2015
GENRES:
Electronic; Hip-Hop
ORIGIN:
Bedfordshire, U.K.
THIS one is going to be pretty exciting…

Every time I review Night Wolf- I have done it a few times now- it always offers something startling and fascinating.  His genre-bending, sound-fusing kaleidoscopes mix emotions and dangers; elliptical beauty and razor edges- it sounds loose and effortless yet perfectly honed and concentrated.  Before I get to my review subject- and bring him to the public fore- it raises some interesting issues: chief among them, the innovation of the Electronic scene.  I have waxed lyrical regarding the virtues of the Electro.-Pop scene: its chief proponents (female-heavy let's be candid) are doing some fantastic things; contorting emotional beats inside orchestral electronics; bristling and hard- topped off with some candid beauty and tenderness.  To be fair, there is a slight stagnation and stalling occurring- a lot of the new Electro.-Pop acts coming through are perhaps coming off a little samey- and this will soon abate.  Being fascinated by the likes of FKA twigs and St. Vincent, I am hearing a lot of similar-sounding acts: those that tie too closely to these artists; do not inject notes of difference and distinction.  It is understandable given the influx of hungry artists: there will be some familiar sounds for sure; the acts that stand out have their own voice.  Having reviewed the likes of ADI- the Israeli-born wonder- and others, there is a lot of innovation and personality: ADI especially is a mistress of urban beats and hard-stabbing; deft at weaving emotion into every note and swathe- all wrapped around her stunningly gripping voice.  When you have a guitar, bass and drum (at hand) there are instant limitations: bands come that surprise and seduce; that said, there are many more that sound uninspired and phoned-in.  Perhaps there are boundaries and limits- when creating something great in Rock and Indie circles- but that is where Electronica stands alone: there is great potential and variation; the chance to come up with something genuinely new and fresh.  With that, electronic artists like to mix genres and fuse cultures: tie in some Hip/Trip-Hop magic; drip some Urban-inspired swagger; maybe some Classical threads into the mix- and come up with a rich and multi-coloured feast.  Of course, this freedom has a reverse affect: sometimes the artists have no ear for concision and consistency; just wildly string notes together- like a bored child banging at a piano.  When the artistry is intelligent and focused; when the artists really hit the mark- that type of produce is beyond compare; few other genres provide the same degree of wonder and joy.  Before I continue on that point, let's have a look at Night Wolf:
"I am a composer/producer/artist signed to Fly Productionz Ltd (UK), working with MusicJar (UK) + SumSerious Music LLC (USA) + Sky Rocket Records (Europe) + GungHo Music Group Ltd (China).
Started out in rock bands as a drummer, had classical piano training at the age of 7, gave up after grade 3 to concentrate on my own music. Alongside solo projects I work with my partner Centrist (Mike Ziegler) From Dekalb Il. We formed into Harmony's Descent around 1 year ago.
Please stay a while and sit back and browse over some of my work, please leave feedback as it's always welcome, I am always on the lookout for new artists, accapellas and producers to collab with."
Having such a rich and variable music upbringing, Ryan Wilcox- the man behind the wolf- has utilised this for his creations: his tracks combine gorgeous strings and epic compositions; dirty and gritty Urban notes; hard-hitting Rock beats- combustible inside his pot of psychotropic spark.  In 2013 I got to review (the fantastic E.P.) The Moonlight E.P.– a five-track collection that showed what the young artist could achieve.  With Watt the Time Mr. Wolf (arriving that year) and a stunning body of work beckoning forth, it has left me stunned and hungry- with every new release, something new comes out.  Whether he goes it alone- and comes up with a tremendous instrumental- or a collaboration (combining with some fabulous singers) the results are sensational.  It is that huge musical knowledge- and the love of multiple genres- that mandates the sound; his ambition and drive is immense- you can hear that confidence and passion slam from the speakers.  With Bitterness released- and Kite lending her voice to the song- it is a great preview of what's to come; a new 'Co.-Lab' album is on the horizon- things are on the rise for the Bedford-based maestro.  An exceptional and intelligent composer, Wilcox varies his songs and themes: no two songs sound alike; with each new release something bracing and unique is offered- the latest cut is no exception.  Perhaps his most impressive and nuanced song to date, it seems this/next year will produce some wonderful music (from Night Wolf) – the creative juices are at their finest.

When it comes to Night Wolf's latest maneuver, one must look back- and see how far he has come.  Bitterness builds from his latest works: if you take a look at the Night Wolf's more recent work, there are definite similarities to be found.  In the earliest days- a few years ago- the music was fully-formed and confident; there were few loose edges.  With each new release, Night Wolf has become more insistent and nuanced; his tracks more emotive and ambitious- a trait that has defined his latest track.  Earlier this month, Dehumanised was dropped.  An instrumental track- like most of his output as-of-late- it twinkles and shimmers.  With stuttering beats- creating Trip/Hip-Hop edges- the song is dreamy and light.  That beat adds a sense of lurking danger- something that defines our hero's sound and identity.  By fusing dark and light shades; force and passion, you get a full-bodied and diverse track- one that appeals to lovers of Rock and Indie; can draw in traditional Electronica fans; recruit some new support.  Atmospheric and lustful, it builds images and scenes- the listener is free to conspire and drift; fill in the gaps- there is a constant sense of chill and relax.  Although the song never explodes or expands; that consistency and focus works in its favour.  The Shard (released five months ago) boats harder beats and pulsing electronics.  Combining finger-clicks and vibrating passion- there is a Dub-Step undertone to proceedings.  Whilst the foreground mingles static pulse and fascinating string-picking, you get a Classical-cum-Hip Hop fusion; one that is evocative and emotive.  Give its title, you begin picturing the London landmark (whether this is what Wilcox had in mind I am not sure) – that is where my mind went.  Atmospheric and tender; epic and personal, the song is another Night Wolf diamond.  Vacant Mind (recorded around the same time) is another scenic and dream-like composition.  The electronics twist and turn; there is sawing and singularity- a bond of plinking and swelling; rushing electronics and nuanced undertones.  Distinguishing itself from (Dehumanised and The Shard); Vacant Mind lives up to its title: the composition draws very vivid images; it inspires the listener to imagine- and let the music do its work.  Wilcox is a master of emotion-building and atmosphere: he can say so much without any vocals (or needless noise).  Showcasing complete command and confidence, the recent output ranks among his best.  Bitterness continues that run of form for sure: the compositional backdrop introduces shades of (the aforementioned tracks); there is a slight move towards emphasising the beats.  With Kite's spectral voice flowing over the composition, Night Wolf punches the percussion: it is hard-hitting and tough; combined with synthesisers, the composition is deep and detailed.  Having studied Night Wolf's historic works- and vocal collaborations too- I can see growth and development.  The subject matter has changed and evolved- whilst retaining that distinct identity and style.  On Bitterness, there is incorporation of the modern Electronica/Electro.-Pop scene; little shades of '80s Synth.-Pop; parts Hip-Hop too.  There is not a radical departure to the new track: retaining his central hallmarks, Wilcox has gained fresh confidence and inspiration; found a new muse- created a track that provide future glimpse; show where he is now.  The latest revelation combines so much; ties in multiple sounds and suggestions- fans of Night Wolf's existing work will be pleased; new supporters will find much to enjoy.

The opening moments of Bitterness are a slow-building scene-setter: you picture moonlight and stars; something autumnal and haunting- a few people walking the street; silence gracing the pavements.  With electronic keys and strings- light and delicate, the mood starts to twirl and build- the song begins to take flight.  With such a romantic mood; a slight feel of orchestra- in fact, the opening coda puts me in mind of The Cinematic Orchestra- a lot of emotion and depth is whipped-up.  Given the lead-in sentiments, the opening line is somewhat juxtaposed: "It's a bitterness I long for."  Kite's voice has elements of Bjork under its skin- the annunciation and pronunciation- together with sweetness and strength.  Swaying and hypntoised, her vocals are syncopated and paced: the line is carefully disseminated; floating on the compositional wave- lost in moment.  Mixing trippy-ness with dreaminess, the song instantly does its work: you settle into the sights and sounds; imagine the events unfolding- transpose yourself with the heroine.  Evocative and dramatic, the rain and weather beats; the night-time beckons.  As our heroine (looks at a subject or feel) that comes "back for more"; it licks its lips- you start to wonder (what is being) referred to.  Whether looking at bitterness- coming back and capturing her attention- or a particular person; you are in two minds.  There is intrigue and fascination mingling together; a concoction of ambiguity: the listener is left to guess that is being projected.  Tip-toeing and dancing in the composition- that remains firm and passionate; dark-hued and compelling- some of the words maybe echo a little (and lose something in translation)- this only adds to the sense of drama and grip.  While some of the lyrics get buried down in the mix, the vocal itself remains mesmeric and haunted: distance and washed-away; strong-tongued and sensual, Kite is consistently engaging and stunning.  Whilst the electronic foreground remains constant and focused: continuing its plight and sound; a lush Jazz-fused parable sound commingles.  Whilst Kite gets caught in the soul-grabbing breeze- the listener is wondering whether a broken romance is afoot; a sense of unease is haunting her mind- some ecstatic brass comes into the fold.  Soothing and chocolatey; sassy and vintage- you could hear it echoing from the doorway of a '50s Jazz club- the trumpet dives and kisses.  A rapturous tongue of velvet, the listener gets a chance to relax and kick-back: it is a deliriously calming sound; a hugely emotional hit.  Easing the sense of bitterness and anxiety, the composition starts to inject compassion and evocation- our heroine has her eyes closed and drifting away; her mind racing and conspiring.  Before you become too sedated and quelled, the composition suddenly ignites:  a gravitational beat sparks in; it cracks through the Jazz-flecked haze; the mood gets hard and hot- those trumpet notes still linger in the mix.  Combining seamlessly and naturally, your thoughts and attentions mutate: as Kite lets her voice glide and haunt- her vocal is aching and powerful; floating and magical- the song steps up another gear.  At its fullest and most dream-like, that beat scuffles and stutters.  Both tripping and vibrating; Urban-sounding and Hip-Hop-infused; the foreground hits its stride.  The sort of sound that could score an Ibiza club floor; a summer night-inspired rapture- it is a fantastic and wonderful sound.  Back again is our heroine: she is mired in the bitterness; she longs for that feeling of bitterness- whether it is human-formed or emotive; you are caught in its trance.  At each introduction, that voice does exactly what it is supposed to: drawing the listener directly into the song, it mixes '90s and modern-day (it is hard not to think of Bjork when hearing her voice).  The track itself bonds so many genres and time periods together.  With its Dance/Electronic undertones, aspects of '00s Ambient-Dub and Ambient-House- it will draw in the club-goers of old.  At its heart is a very modern and of-the-minute vibe.  Tranquil and emotive; full-bodied and descriptive the music is ready-made for the mainstream- although one suspects Night Wolf wants to stay under the radar.
Essentially, Bitterness is a track that boasts questions and speculation: why is the heroine in that state of mine?  What exactly is being referenced?  You begin to picture and imagine- as the song unfolds and develops- trying to get to the song's heart.  The vocal itself is filled with emotional resonance and huge power.  Whilst (at its core) fairly soft and tender, there is an underlying force and passion; something quite pressing and urgent- the words clearly resonate with Kite.  Whether she is inspired by the likes of Bjork (I am not sure) but I get that vibe: that same sensual and weightless vibe; the hypnotic and wide-eyed wonder.  On that note- and looking at an album like Post– there are hallmarks and similarities- whether Night Wolf has been influenced too.  Minimal and bubbling percussion hints; Jazz and Electronic fusions- here something Bjork-esque is created.  Whilst the lyrics have an abstract and mysterious quality, the composition burnishes with volatile emotion and tranquil beauty.  Kite's turns the minimalist lyrics into her own personal mantra: something that haunts and caresses her soul; dives and delves into her heart.  With impeccable delivery and complete conviction, the duo combines naturalistically- a perfect match, in fact.  Night Wolf is a constantly evolving artist; like the greatest musicians around, he is always evolving and changing- whilst keeping his innovation and personality strong.  The production is rich and expertly-handled: it allows the notes and composition to breathe; the vocal is not buried or hidden (in spite of some lyrics being a little unclear).  Not cluttering the song (with needless noise or effect) there is sparseness to proceedings: each note and instrument is employed to tremendous effect; a real sense of intelligence has gone into the track.  Whilst not as full and vivacious (as previous compositions) Bitterness shows more focus and emotion: Night Wolf may have crafted his finest achievement; something that showcases a new direction- and heralds a gleaming future.  A fond discovery, Kite is a singer with a great future: a voice that can go seamlessly anywhere, it would be great to hear more of her- perhaps the two will unite once more?

It is clear some great things are ahead; Night Wolf is on the prowl- the current offering is scintillating and amazing.  Having followed his work (for a couple of years now); seen the development happen- that level of confidence and innovation is at its peak.  With each E.P. release, the public gets varied and multifarious compositions: songs that tackle pressing issues; mix genres together- and leave the listener blown-away.  The one-off singles and releases surprise and grip; the collaborations bring in new voices-those who lend their tones to Wilcox's compositions.  With Bitterness, Night Wolf has shown his flexibility and consistency: it can be nobody else but Night Wolf; here, there are new sounds and adventures; some fresh ambitious laid bare- the coming-together is quite sensational.  Having worked on The Co.-Lab Vol. 1 (in 2013) – the E.P. spawned huge response and praise- the second part is forthcoming; new songs will feature- another round of sensational collaborations and works.  Bitterness could feature anywhere; it could define the entire E.P. – knowing Night Wolf you can never realty predict anything.  It is rare to see a composer/artist that has such a consistency and sense of evolution: a lot of similar acts tend to grow fatigued and bored; others produce the odd gem- and then lose focus and traction.  With Wilcox, there is no such fate: with each new release, his ambitious increase and stretch- it not only creates new fans and support; it give people like me (reviewers and such) a real treat.  Make sure you keep your eyes and ears to the ground: in the coming weeks/months Night Wolf will be back into focus; up-to-date material will be dropped- a chance to see what is inspired (the young master).  Having been invested for a while now, I do not have bias or naivety: I have heard what has come before; how his music is growing- I know this year will see some truly spectacular music come forth.  If you are new to Night Wolf, make sure you do not stop at Bitterness: go back into the annals and investigate his catalogue; dive into the jungles of beats and strings- let your mind and body fall victim to the insatiable sonics.  Before I depart once more, I want to jump back to my original thesis: when it comes to Electronica and the genre-splicing innovators.  I am not critical of the band/mainstream market- and music that does not fall within Electronica realms- but feel that there is a lack of diversity.  Some truly great bands and solo acts are being produced; some innovative young stars- to my mind, there are confines and limitations (with the music they play).  Electronica has that potential to go anywhere: you can splice genres and decades; drop in samples and epic beats- bring in other voices to flesh out the music.  Of course, unless you have a focused vision- and are able to channel that potential into something coherent- then it can all go to pot.  Ryan Wilcox- and his night-dwelling moniker- has that experience and background: a classically-trained musician, there is confidence and proficiency a-plenty.  Since his earliest days, Night Wolf music has been defined by its stunning atmospherics and multi-layered compositions.  It is not just the instrumental moments that strike the brain: when lacing in political messages, he sounds authoritative and stirring- and not some faux-political singer/songwriter.  The mainstream market tends to focus heavily on bands and popular stars: genres like Hip/Hop/Electronica are still niche and under-the-radar- the media tends not to cast its eye away from obvious artists.  If you look away from the critically-approved festival acts; the obvious choices- you can discover something new and special.  Not all electronically-produced music is going to be high standard: there are limitations for sure; every genre suffers that reality.  My point is; there are some very obvious bonuses: the Electronic/Electronica artists have great mobility and options; when genres are mixed some of the finest songs can emerge- the biggest emotional hits are produced.  Night wolf is not your average hit-and-run artist: no random heaviness and aimless noise; no vague sounds and thread-bare compositions- with each song, you get depth, nuance and emotion; a guarantee of utmost confidence and stun.  Make sure you share Bitterness around social media; ensure the song finds new fans- and give Night Wolf some love.  Investigate Kite too: a young singer with a sensational voice; a singular talent indeed- someone with a definite future ahead.  A perfect compatriot to Night Wolf's stunning visions, I hope the two collaborate again (very soon) – here they sound natural and made-for-each-other; completely in-tune and in-step.  Few British artists put out music as consistent and filled with colour and emotion- Night Wolf is one of those rare artists.  It is only left for me to dive back into Bitterness; speculate what is to come- and await The Co.-Lab Vol. 2.  With the weather being pretty awful; fortunes being mixed and unpredictable, I need something reliable and fulfilling.  With Night Wolf in full flight…

THAT is a guarantee.
__________________________________________________________
Follow Night Wolf:
Facebook:
https://www.facebook.com/nightwolfuk?fref=ts
Twitter:
https://twitter.com/ryanwilcox6
 ___________________________________________
Music:
https://soundcloud.com/nightwolfuk